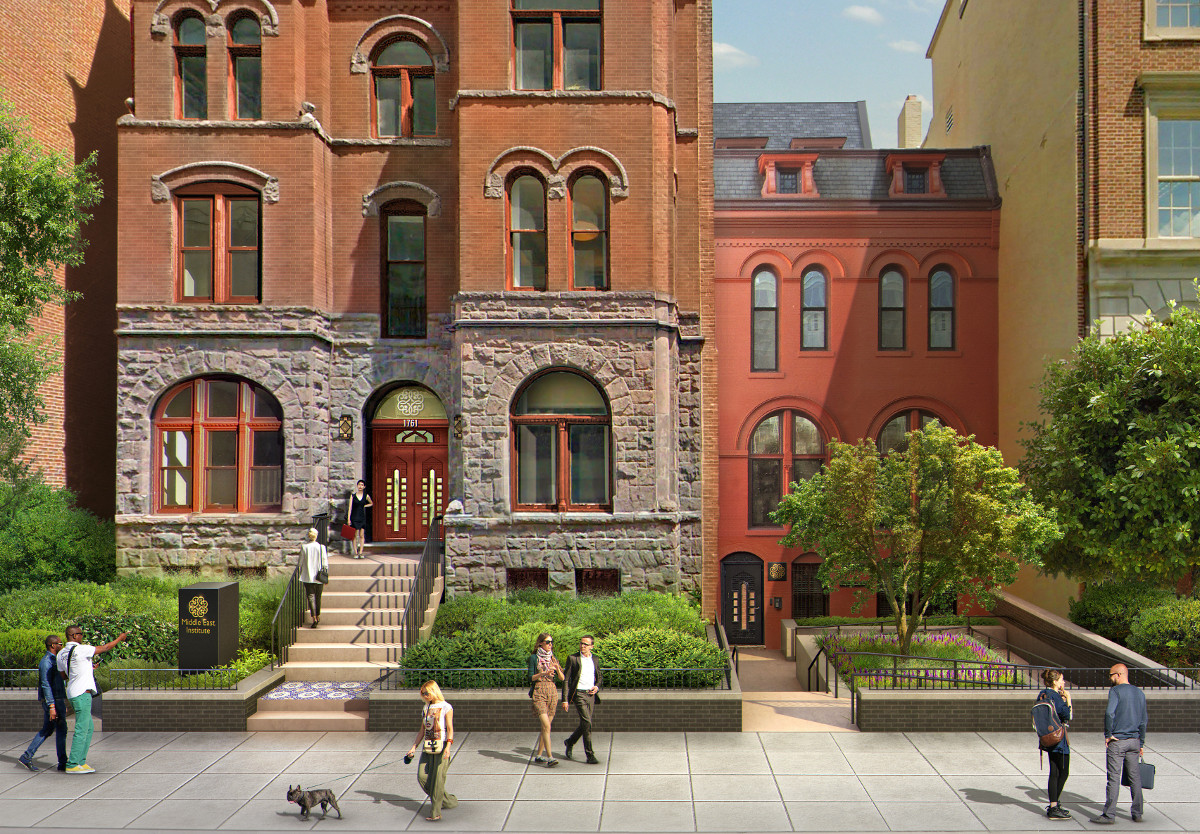 The townhouses at 1761 and 1763 N St. NW were built in 1865 and served as the home of MEI founder George Camp Keiser. The Middle East Institute has occupied the space since 1954. The original plan has 9,808 square feet of intererior space, including the separate building for the Oman Library at the Middle East Institute, which houses one of the largest collections of Middle Eastern works in the D.C. area.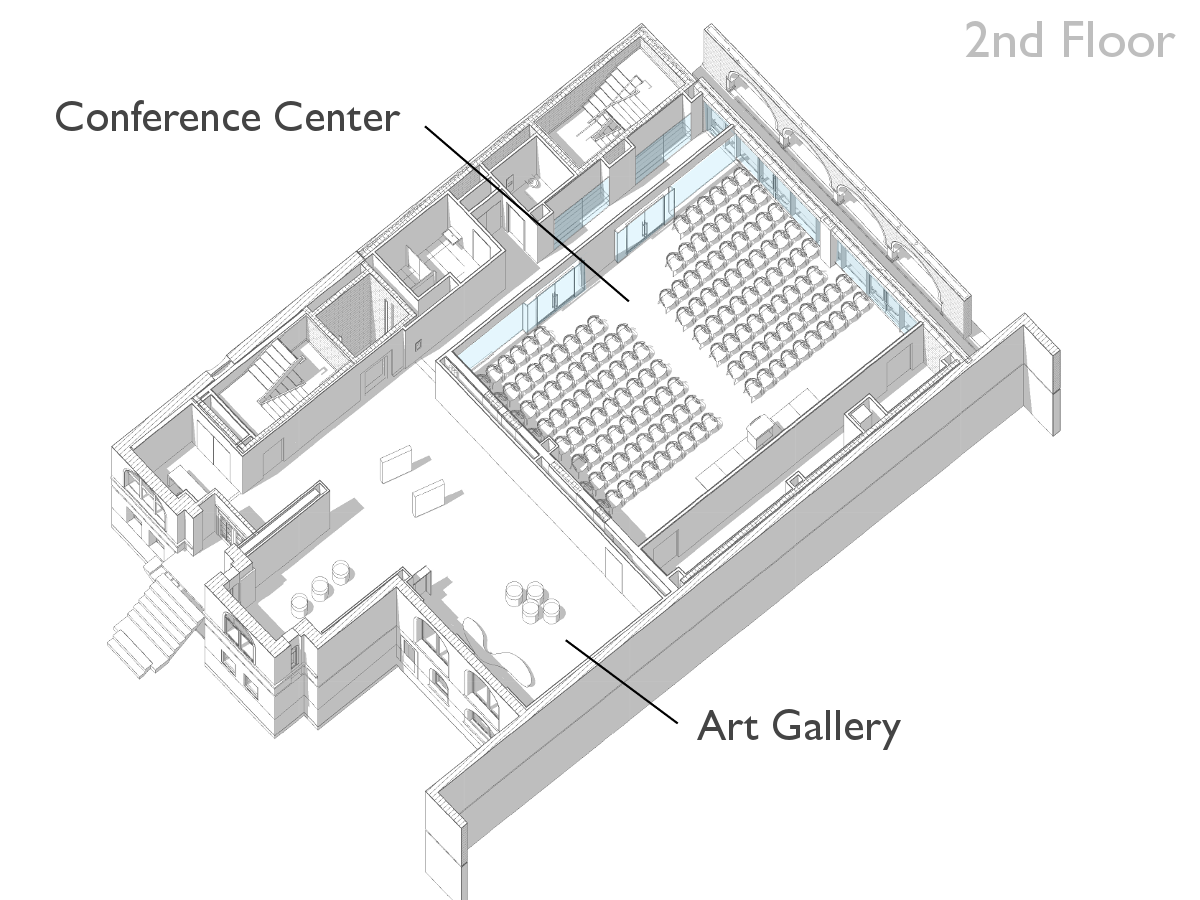 The expansion project will more than double the Institute's interior space, coming to 23,370 square feet. The building will house a gallery for contemporary Middle East art, a conference center that can seat 150 people and be split into two separate event spaces, six new classrooms including a long-distance learning classroom, a broadcast studio, more office space and lounges.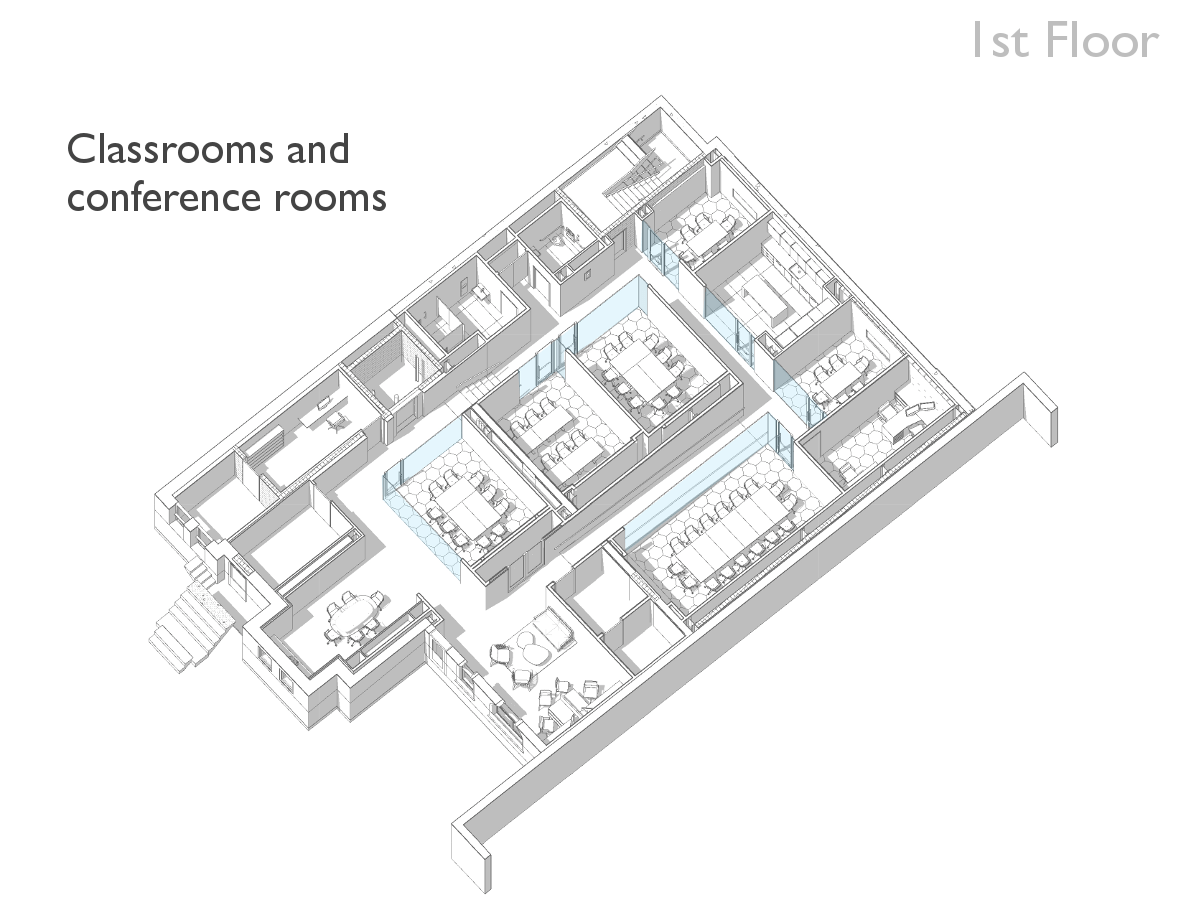 All classrooms will be fitted with state-of-the-art audio/visual connectivity, and a digital "donor wall" will continuously display the names of campaign donors as well as display live feeds of MEI's events.
Highlights
---
1
Modern and Green
The new building will feature a grass roof, energy efficient design, and stormwater managements features complying with modern green codes.
2
Safe and Accessible
It will have an ADA-accessible entrance and interior elevator, new fire alarm and sprinkler systems, and modern security infrastructure.
3
Preserving History
The buildings' front facades will be fully restored and preserved, and the expansion will have no visual impact from the N Street.