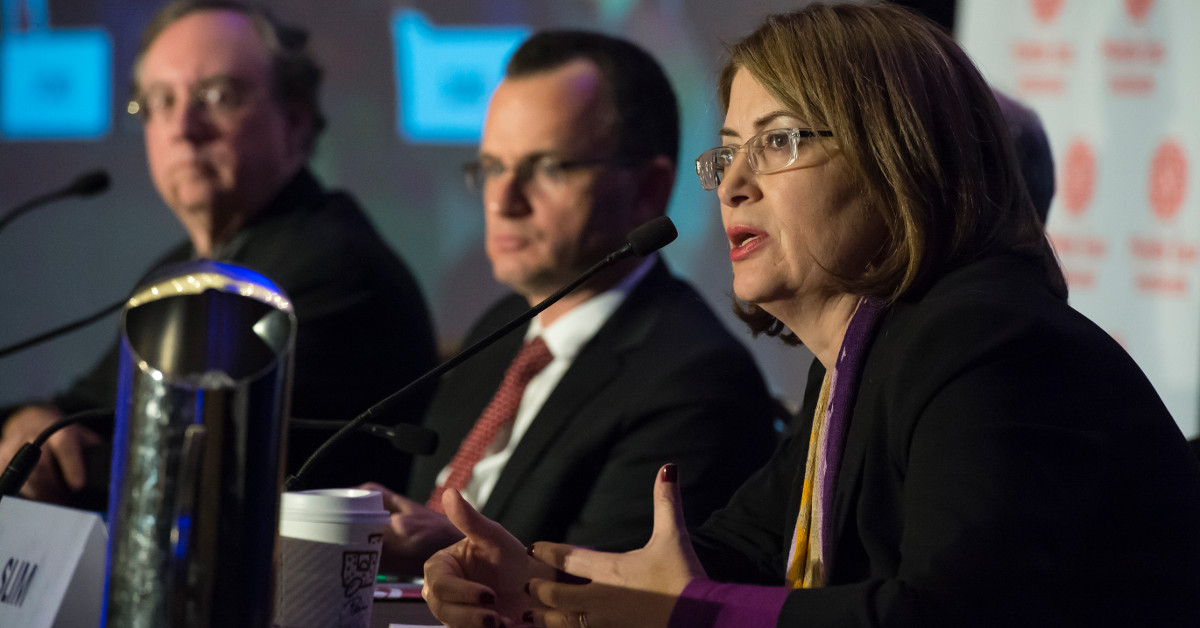 The demand for MEI's work has escalated significantly over the past decade, necessitating a full renovation and expansion of our home in Washington's historic Dupont Circle neighborhood. The expansion will completely transform the organization, enabling across-the-board growth in all areas, further increasing MEI's effectiveness, reach, and impact.
Center for Arts and Culture
Since its inception in 2014, MEI's Arts and Culture Program has been connecting audiences in the nation's capital to the vibrant and cutting-edge artistic scene emerging from the region. MEI promotes the work of these young artists, connects them with their American counterparts, and has created a destination in Washington known for dynamic cultural programs focused on the region.
Art Gallery
MEI's new 1,200 square foot art gallery will enable MEI to become a preeminent hub of artistic activity and cross-cultural dialogue, with a robust program of exhibitions and installations, film screenings, and conversations and panels with artists.
Center for Academics
Expanded facilities will grow MEI's capacity to provide academic and professional services to current and future generations of Middle East analysts and enthusiasts. MEI's Language Program provides instruction in Arabic, Turkish, Hebrew, Farsi, and other languages, and a new Regional Studies Program will provide an in-depth educational experience to those seeking a greater understanding of the Middle East.
Languages and Regional Studies Program
The new MEI headquarters will have expanded classroom space, five interactive long-distance learning classrooms, and teacher work areas.
Leadership Development Program
Leadership Development program provides hands-on training and professional development seminars to top university students and recent graduates who work alongside MEI staff and scholars on research projects, public programs, development initiatives, and events. New facilities will allow for an expanded program with stronger emphasis on maintaining close relationships with program alumni throughout their careers.
Center for Policy Analysis, Research, and Programs
MEI experts regularly brief policymakers, US and foreign diplomats, the international business community and have advised the highest levels of government including Cabinet Secretaries and the White House.  MEI's Policy program has grown along with MEI's overall forward trajectory, and in recent years we have added special focus areas that track ongoing developments in critical areas.
Conference Center
The new MEI Conference Center will accommodate up to 150 people and can be divided in half for smaller events. It will be supported by a state-of-the-art IT platform, and will have full audio-visual connectivity with all classrooms.
TV Studio
MEI's new TV studio will enable scholars to join broadcast programs faster and more frequently, allowing the Institute to provide real-time commentary on breaking news and to ensure that MEI's balanced analysis reaches policymakers and the public.