Celebrating 75 Years
---
We are pleased to share with you a replay of the online broadcast of the Middle East Institute's 75th Anniversary Celebration and Awards Ceremony, marking the culmination of an historic year.
The ceremony featured addresses from Acting Assistant Secretary of State Yael Lempert and H.E. Dr. Anwar Gargash, Diplomatic Advisor to the President of the UAE. MEI also honored Afghan women's rights advocate Fawzia Koofi and Lebanese philanthropic organization, LIFE.
Thank you to everyone who joined us to celebrate this year's honorees and MEI's landmark year, and for supporting the Institute's mission throughout 2021 and beyond.
Featured Speakers
---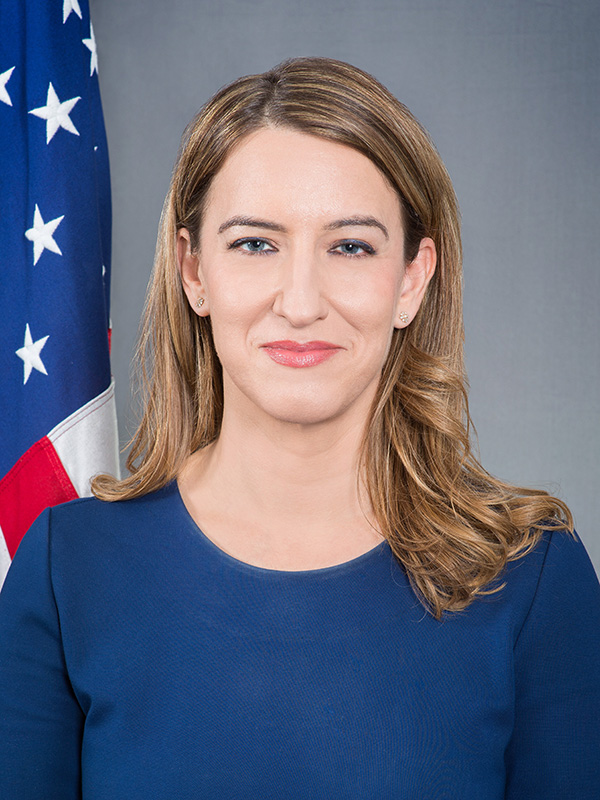 Yael Lempert
 
Lempert has served as acting assistant secretary of state for Near Eastern affairs since August 2021. She previously served as Senior Director for the Levant, Israel and Egypt at the National Security Council.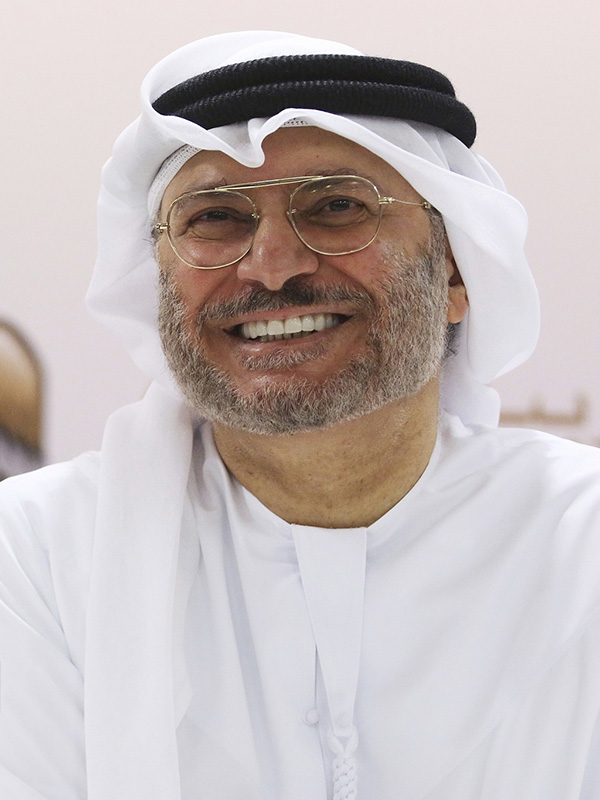 H.E. Amb. Anwar Gargash
Amb. Gargash is recognized as a leading statesman in the United Arab Emirates and an important figure in Middle Eastern and global affairs. He is currently the diplomatic advisor to the president of the UAE, and previously served as minister of state for foreign affairs.
2021 Awardees
---
Issam M. Fares Award for Excellence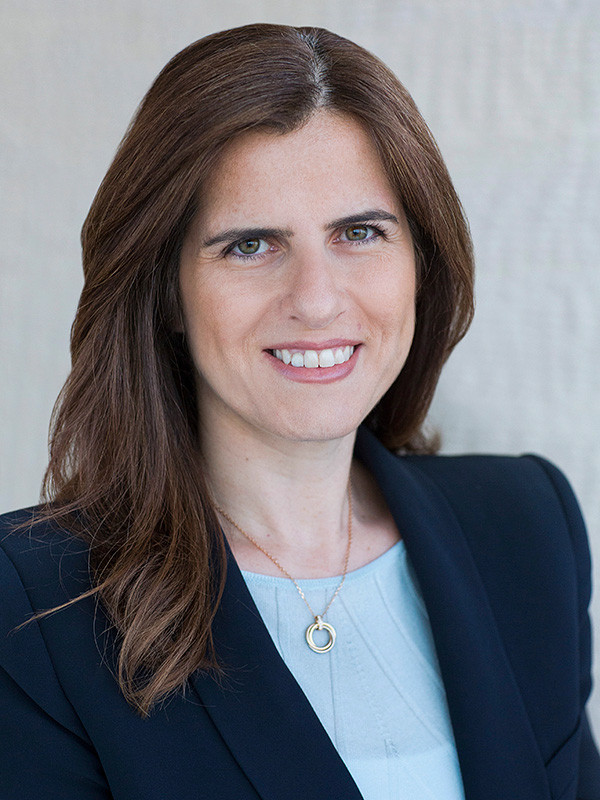 LIFE
Lebanese Diaspora Philanthropic Organization
Founded in 2009, LIFE is a dynamic diaspora philanthropic organization that has worked tirelessly to empower Lebanese citizens, advocate for reform, and support Lebanon through a series of crises.
LIFE Board Chair May Nasrallah will accept the award on behalf of the organization.
MEI Visionary Award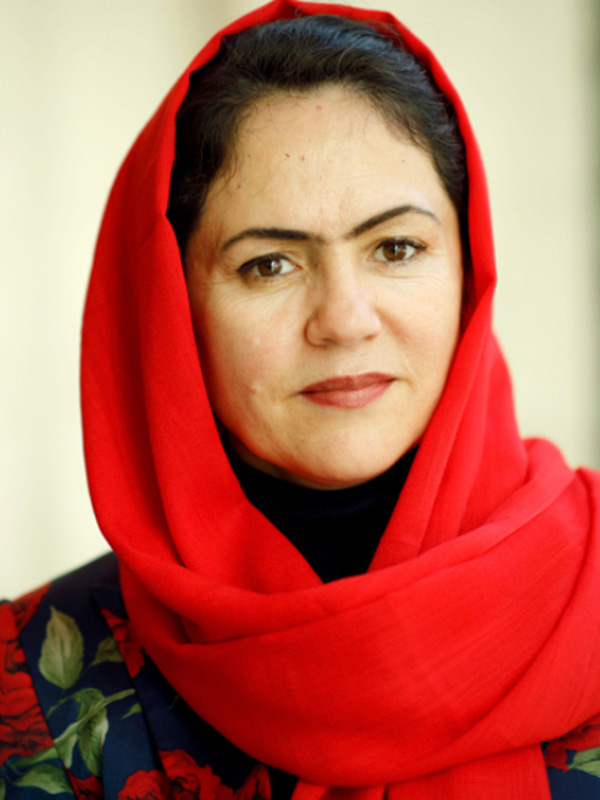 Fawzia Koofi
Afghan Women's Rights Activist
Fawzia Koofi is a women's rights activist and former member of the Afghan Parliament. She was a member of the Afghan government's team that attempted peace negotiations with the Taliban, and was forced to flee the country after the Taliban reclaimed control.
Master of Ceremonies
---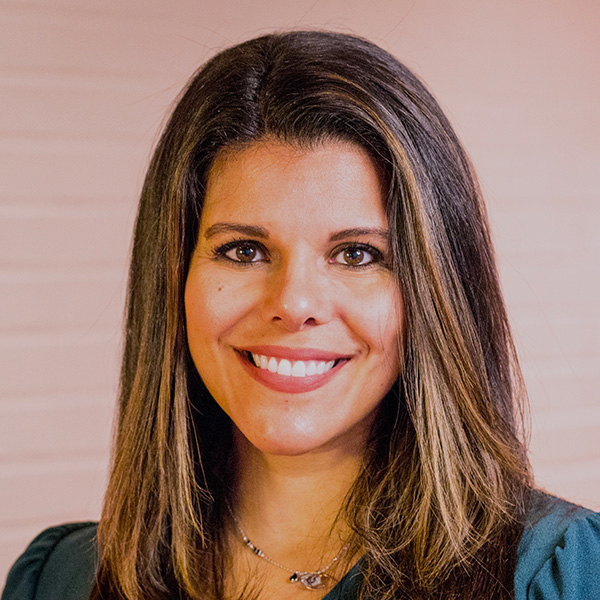 Vivian Salama
Salama reports on national security for the Wall Street Journal. She has covered U.S. foreign policy and national security for nearly two decades, reporting from more than 70 countries.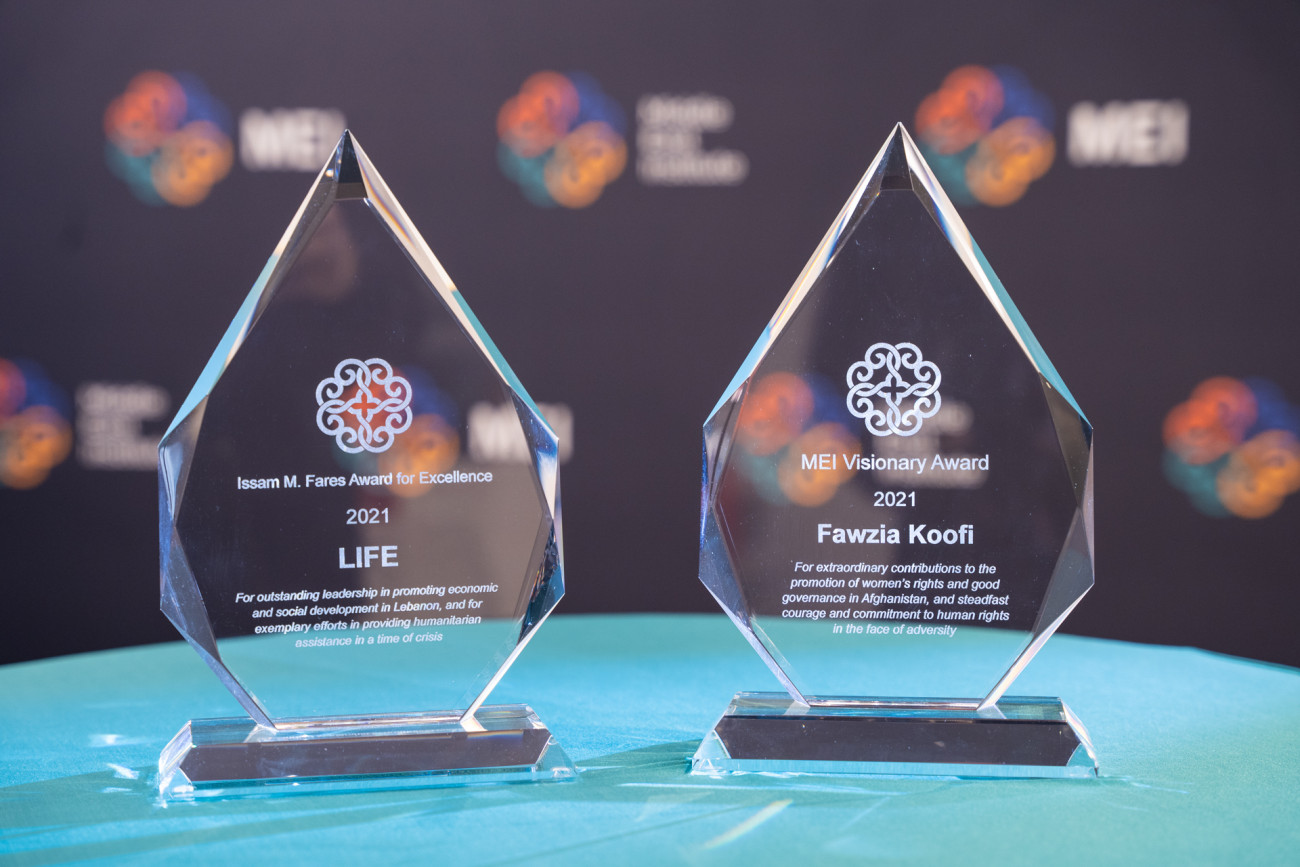 About the Awards
---
The Issam M. Fares Award for Excellence, endowed by the former deputy prime minister of Lebanon, was created to honor inspirational, innovative Middle Eastern individuals who are making a difference in their communities and internationally. The Middle East Institute Visionary Award recognizes an individual or organization for outstanding work in the region.
Sponsors
We wish to express our gratitude for the generous commitments in 2021
75th Anniversary Circle
---
Marjorie A. Adams and Allan C. Muns
Richard A. Clarke
Crow Holdings
Embassy of the United Arab Emirates
Anne B. Keiser
Saudi Aramco
Smith Richardson Foundation
Platinum
---
Acuity International
Chevron
The Electrum Group
Embassy of Bahrain
Exxon Mobil Corporation
William Feldman
Foundation for Middle East Peace
Goldman Sachs
GPD Charitable Trust
Brian C. McK. Henderson
Hillwood Development Company
Louis R. Hughes
Microsoft
Morgan Stanley
Owl Cyber Defense
Princeton University
Paladin Capital
Perenchio Family Fund
Royal Embassy of Saudi Arabia
Gold
---
Bitsight
DLA Piper
Deborah Lehr
Dentons US LLP
Embassy of the Sultanate of Oman
Samia and Abul Huda Farouki
Ford Foundation
M. Shafik Gabr
HawkEye 360
Hunter Hunt
Nancy Ann and Ray Hunt Community Foundation
Rula Jebreal
James Quigley
Squire Patton Boggs
Trusona
US-UAE Business Council
Silver
---
Awake/Arista
Aon
Susan B. Bastress, Esq.
The Brock Pierce Foundation
Checkpoint
Richard Debs
Anna Eliasson Schamis
Joseph and Sandra Englehardt
Evan Fotos Trust
George and Rhonda Salem 
Family Foundation
George Hoguet
IBM
Japan External Trade Organization
Amb. Robert Jordan
Patrons
---
Mohammed Alhuraimel
Nicolas Bremer
Citizens for a Secure and Safe America
Richard Debs
The Ed and Susan Cutter Gift Fund
Jeffrey Feltman
Mohammed Ghbeis
John Heins
Jim and Diana Holman
Jan Mares
Papworth Foundation
Anne Patterson
Wolfgang Pordzik
Paul Pringle
Rockefeller Capital Partners
Austris Rungis
Ammanda Seelye Salzman
Betty Sams
Peter Tanous
Michael Thomas
Violet Jabara Foundation
William Webster
Gretchen and David Welch