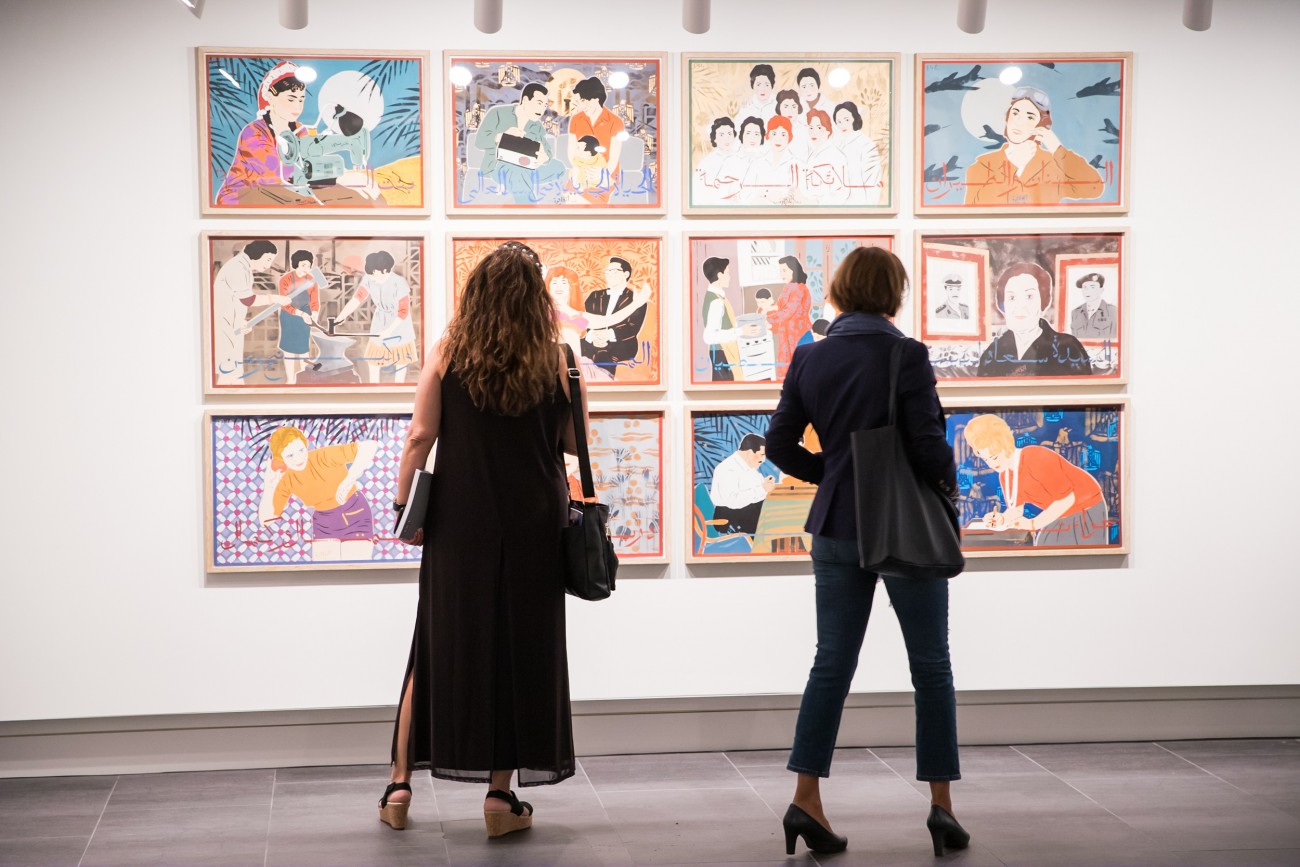 MEI Art Gallery Now Open for Timed Visits
The MEI Art Gallery is now accepting in-person appointments to view its current exhibition. Please note that we are limiting occupancy to no more than four visitors in the Gallery at a time.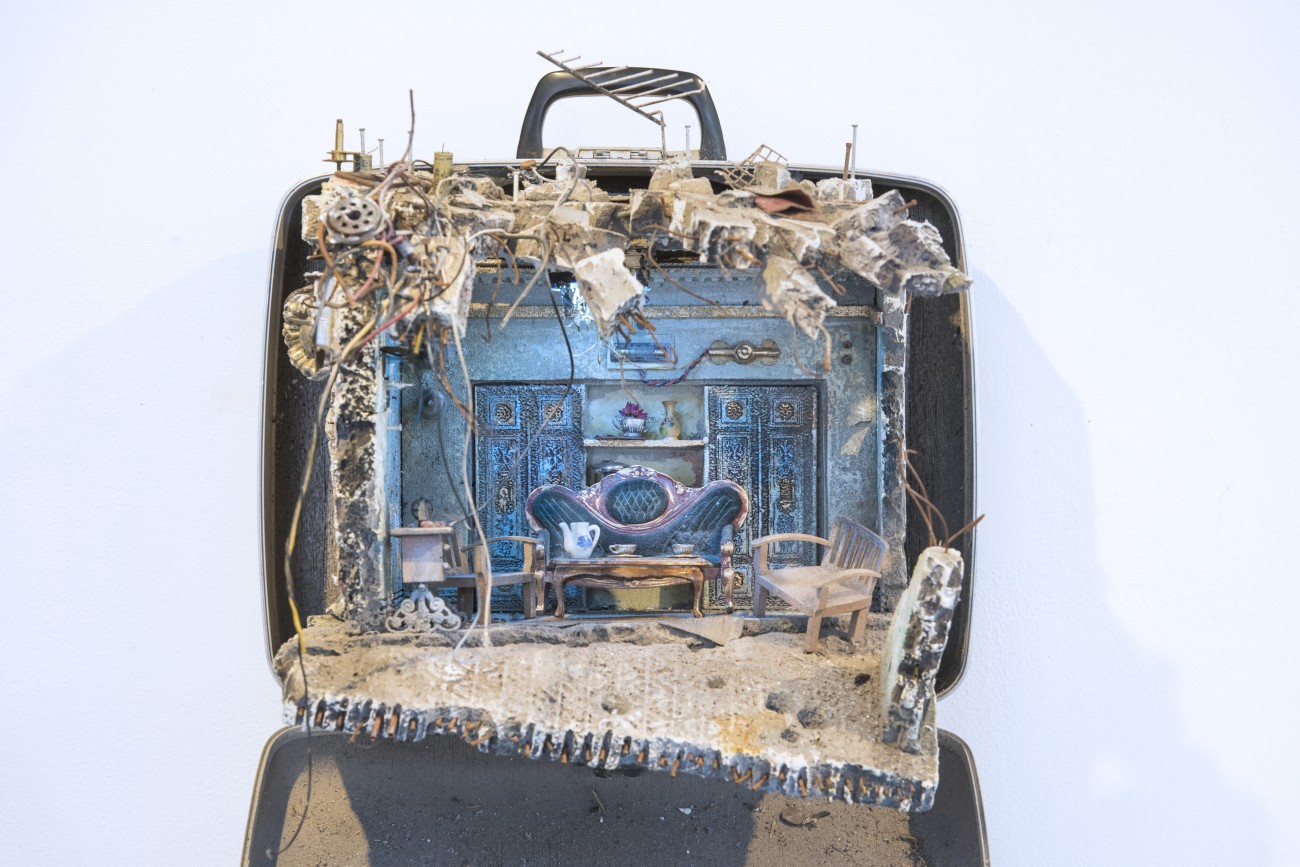 In this Moonless Black Night: Syrian Art After the Uprising
Curated by Maymanah Farhat | March 8 - July 16, 2021
---
In this Moonless Black Night: Syrian Art After the Uprising marks the 10-year anniversary of the Syrian Revolution by showcasing leading Syrian contemporary artists whose work explores the conflict, trauma and hope of the past decade through the  experiences of ordinary Syrians.
Curated by New York-based writer and researcher, Maymanah Farhat, the exhibition's 14 featured artists reflect on the widescale destruction of the country and the plight of its displaced through painting, multimedia, photography, video and installation. In the process, their work helps shape our understanding of the conflict, from the peaceful start of the revolution to the resulting humanitarian crisis.
Book appointment to visit in person
Photo: "Ayman & Ghina Unpacked Refugee Baggage (2017)" (courtesy of Mohamad Hafez)
Past MEI Art Gallery Exhibitions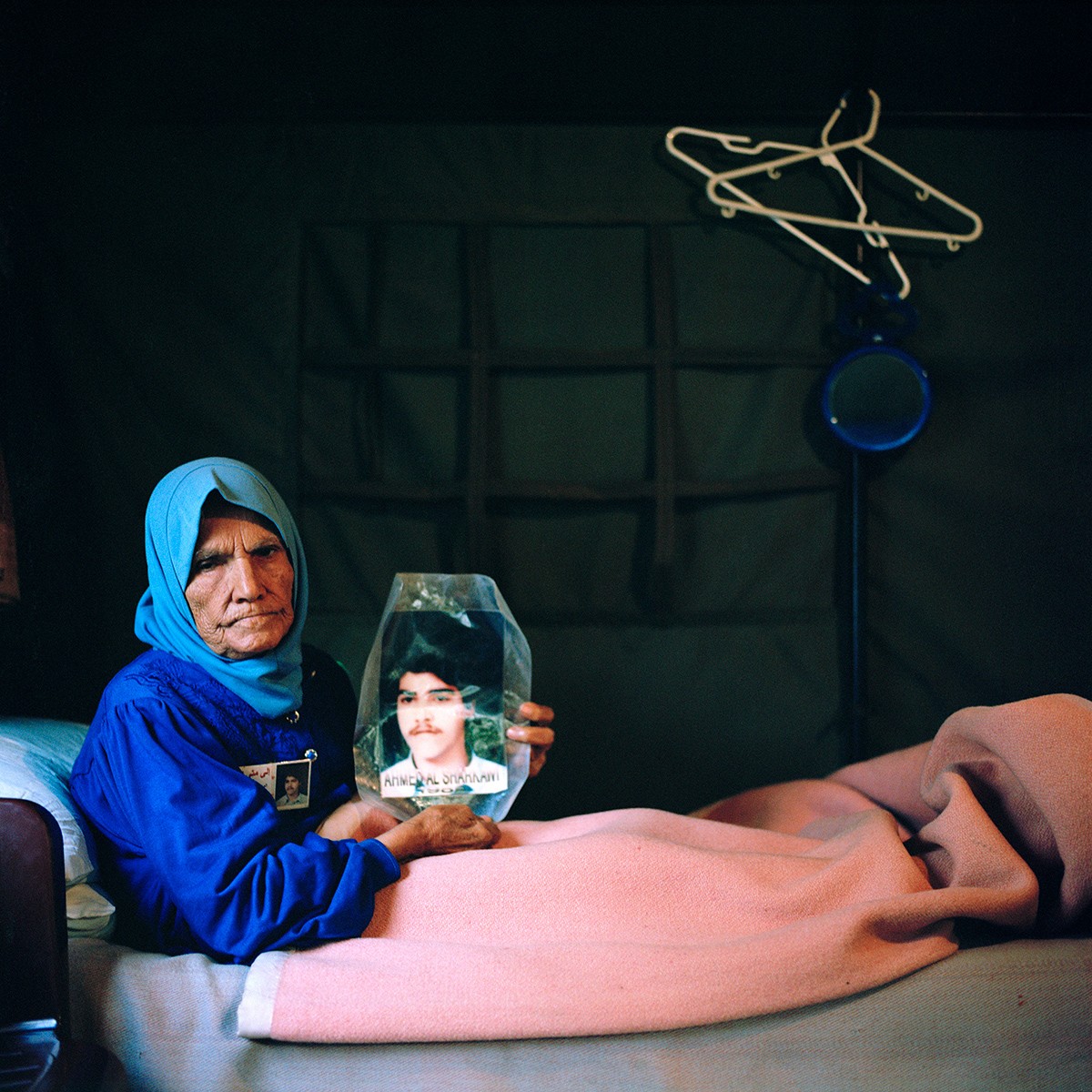 Lebanon Then and Now: Photography from 2006 - 2020
Previous exhibition
---
Lebanon Then and Now was an immersive 360° exhibit at the MEI Art Gallery featuring the works of 17 of Lebanon's most exciting art and documentary photographers. Originally planned as a physical exhibit, it was reimagined as a virtual show. The show has now ended, but you can continue to find selected images, webinar recordings, podcasts, and other related materials on the exhibition page.
Photo: "The Missing of Lebanon 1-3" by Imm Ahmad, 2010 (courtesy of the artist)
Mission
---
The MEI Art Gallery is a unique platform in the nation's capital dedicated to the exhibition of contemporary and modern art, photography, and video from the region. Located in the Dupont Circle area, close to museums, galleries and think tanks, the MEI Art Gallery promotes the work of the most exciting artists emerging from the Middle East and its diaspora in Washington and beyond. In line with MEI's overall mission 'to increase knowledge of the Middle East among citizens of the United States and to promote a better understanding between the people of these two areas,' the MEI Art Gallery seeks to: 
Showcase the very best in contemporary and modern art, photography and video from Morocco to Afghanistan

Provide a hub for dialogue about the role of the arts in society and ways U.S. audiences can better engage with artists to support the region's arts, culture and heritage sectors

Connect Middle Eastern artists with Washington's art, culture and policy circles to facilitate partnerships and training opportunities

Amplify the importance of the arts of the Middle East though panel talks, film screenings and educational workshops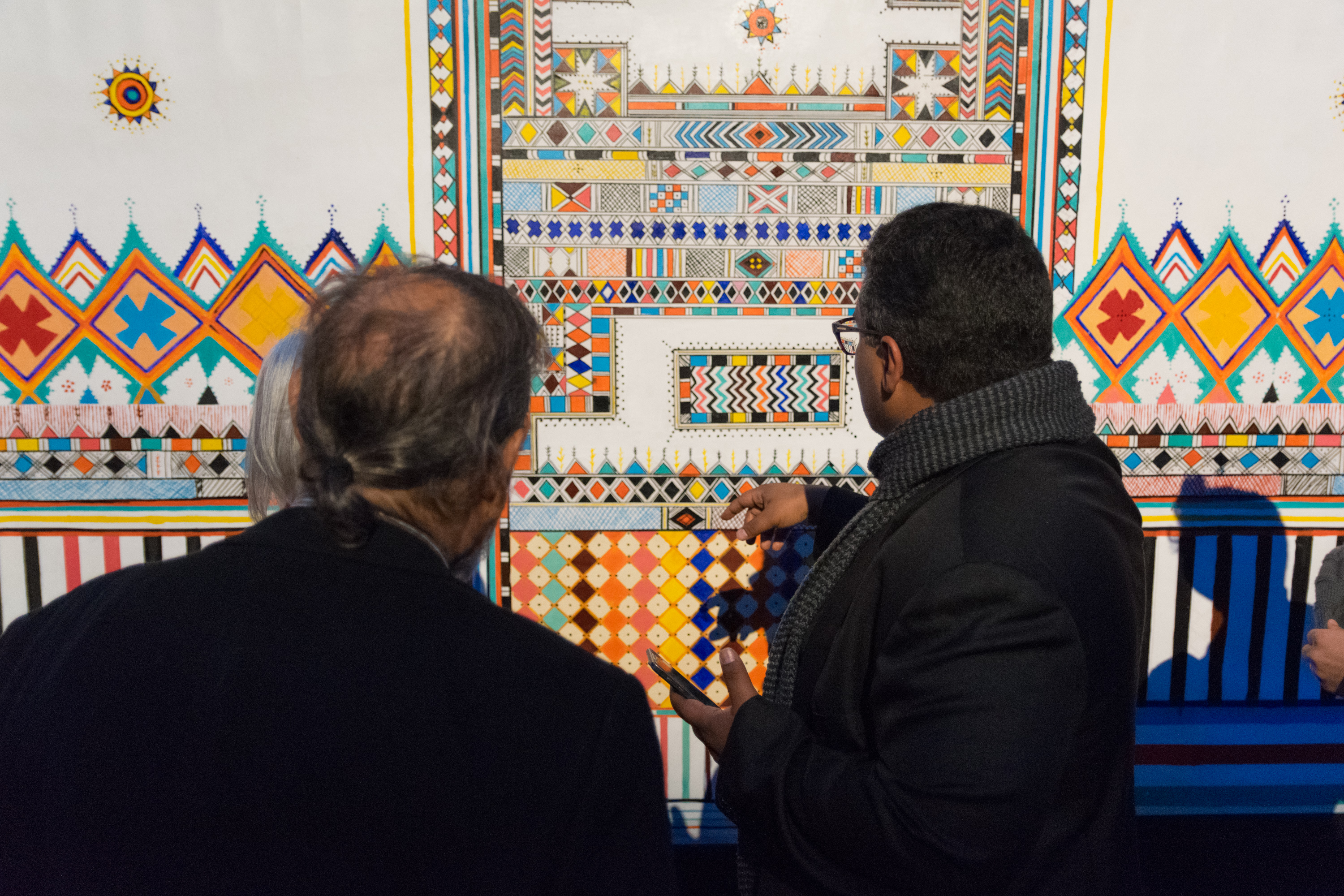 Support this unique platform for the exhibition of contemporary art from the Middle East.