Introduction
---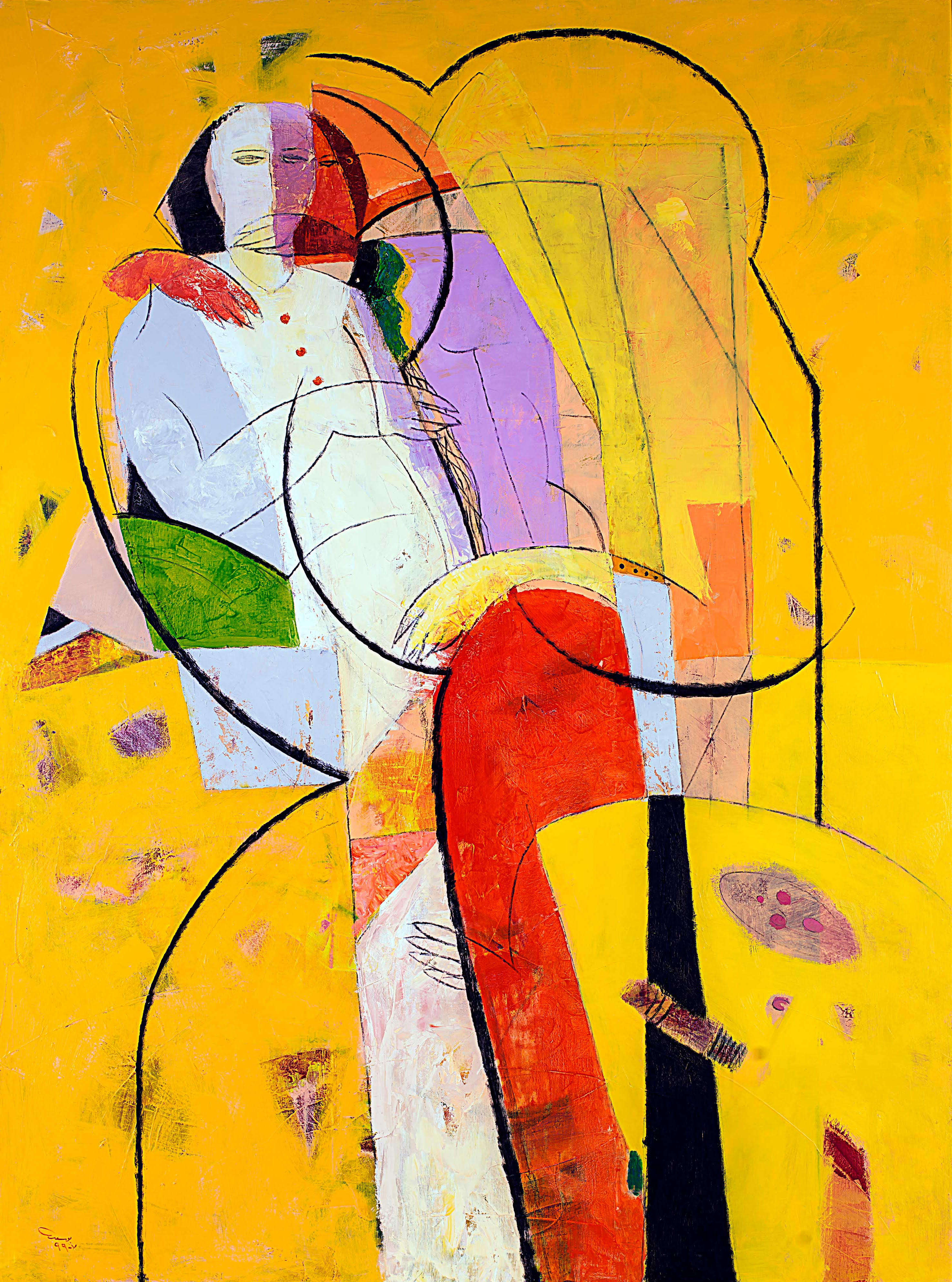 Ebrahim Bu Saad, The Lovers (1999), 79 x 59" Courtesy of the RAK Art Foundation
The Sea of Life features the works of fourteen artists spanning different art forms and generations, exploring their connection to their natural and built environment and the symbolism of water in their lives. The title plays on the concept of 'The Tree of Life,' a widespread symbol of life among some cultures and religions. On Bahrain Island, water has been this lifeforce. Both the sea and the island's fresh water springs are linked to its prosperity and regarded as a precious commodity to cherish and preserve, creating a powerful connection between the people of Bahrain and their natural environment.
Home to the Dilmun civilization dating as far back as the fourth millennium BC, Bahrain Island was described in the Epic of Gilgamesh as a heavenly land and a place of everlasting youth. The artists' deep connection to the island's landscape, its natural resources, rituals and mythology are reflected in the artworks included in the show.
It is this connection to ancient civilizations and culture that has inspired the island's strong art scene and its grassroots nature. In The Sea of Life, the 30 featured works play on dualities such as past and future, tradition and modernity, folktale and reality. They offer a glimpse into the legacy of Bahrain's pioneering artists, the evolving arts scene and the manner in which younger generations are exploring new artistic expressions. Collectively, their creations convey a visual portrayal of the island, its landscape, and its potential as a source of reflection, connection, and the imagining of diverse futures.
View works featured in this exhibition
Sponsored by The National Arts Council - Kingdom of Bahrain and the RAK Art Foundation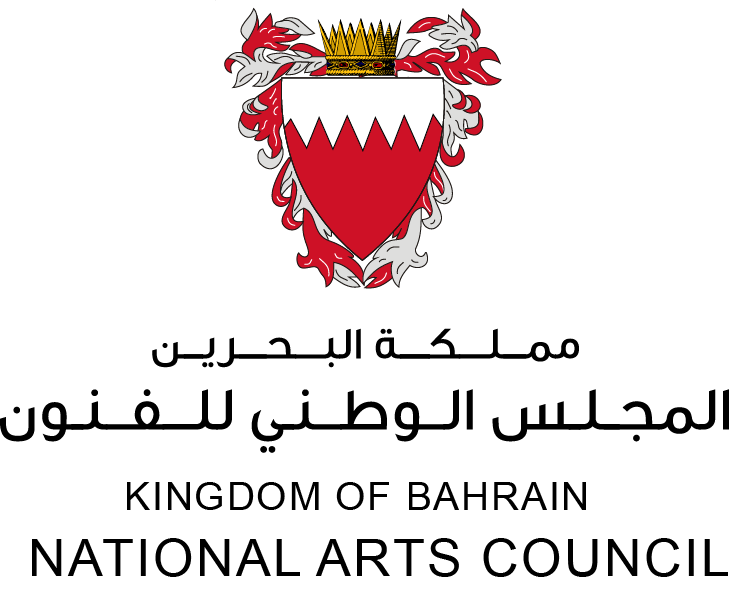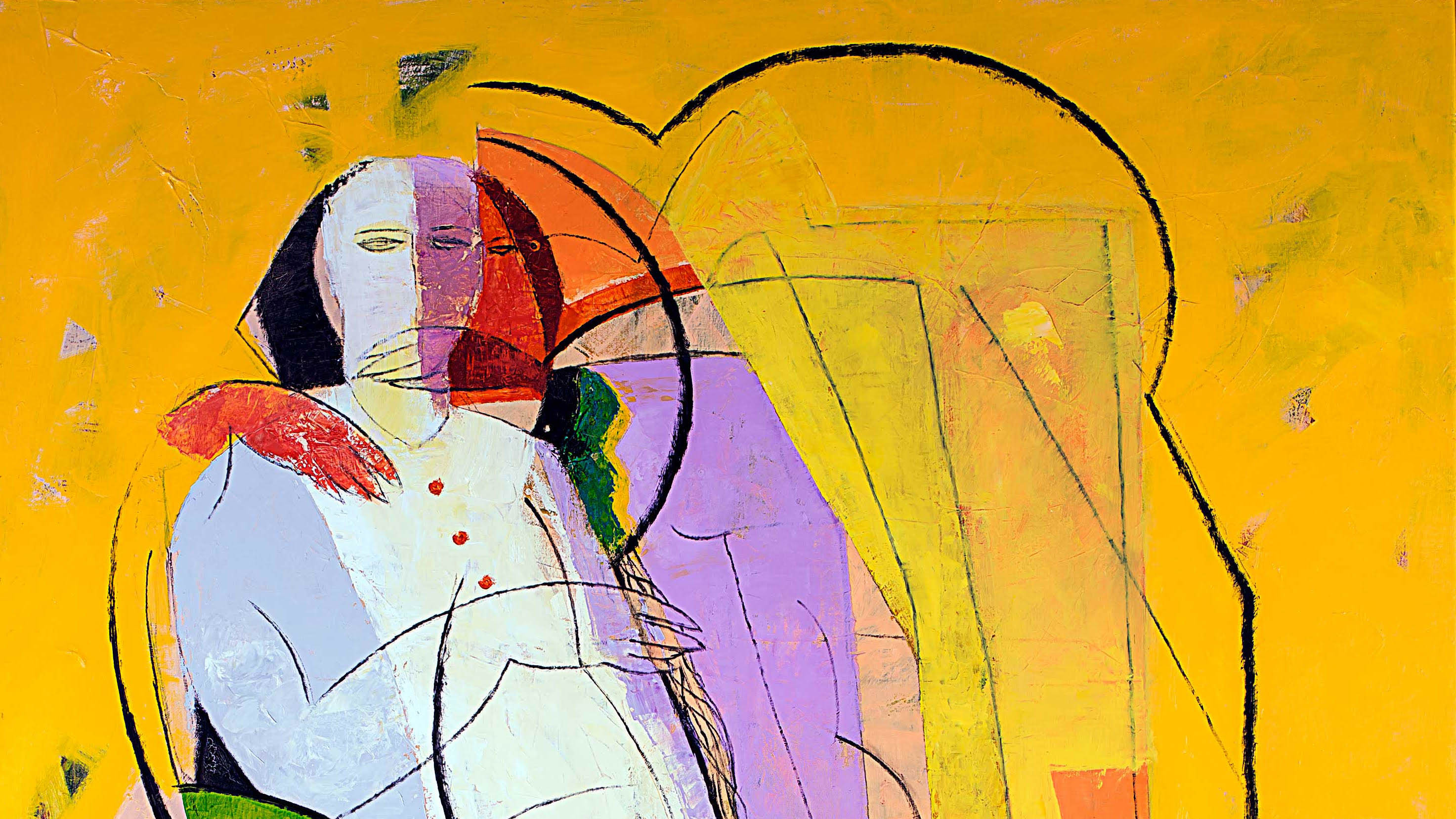 About the Artists
Participating artists: Rashid Al Khalifa, Marwa Al Khalifa, Mohammed Al Mahdi, Mariam AlNoaimi, Jaafar Al Oraibi, Abdul Karim Al-Orrayed, Mashael Alsaie, Jamal AlYousif, Nasser AlYousif, Ebrahim Bu Saad, Balqees Fakhro, Aisha Hafuz, Ghada Khunji, Abbas Yousif. 
About the Curators
Hayfa Aljishi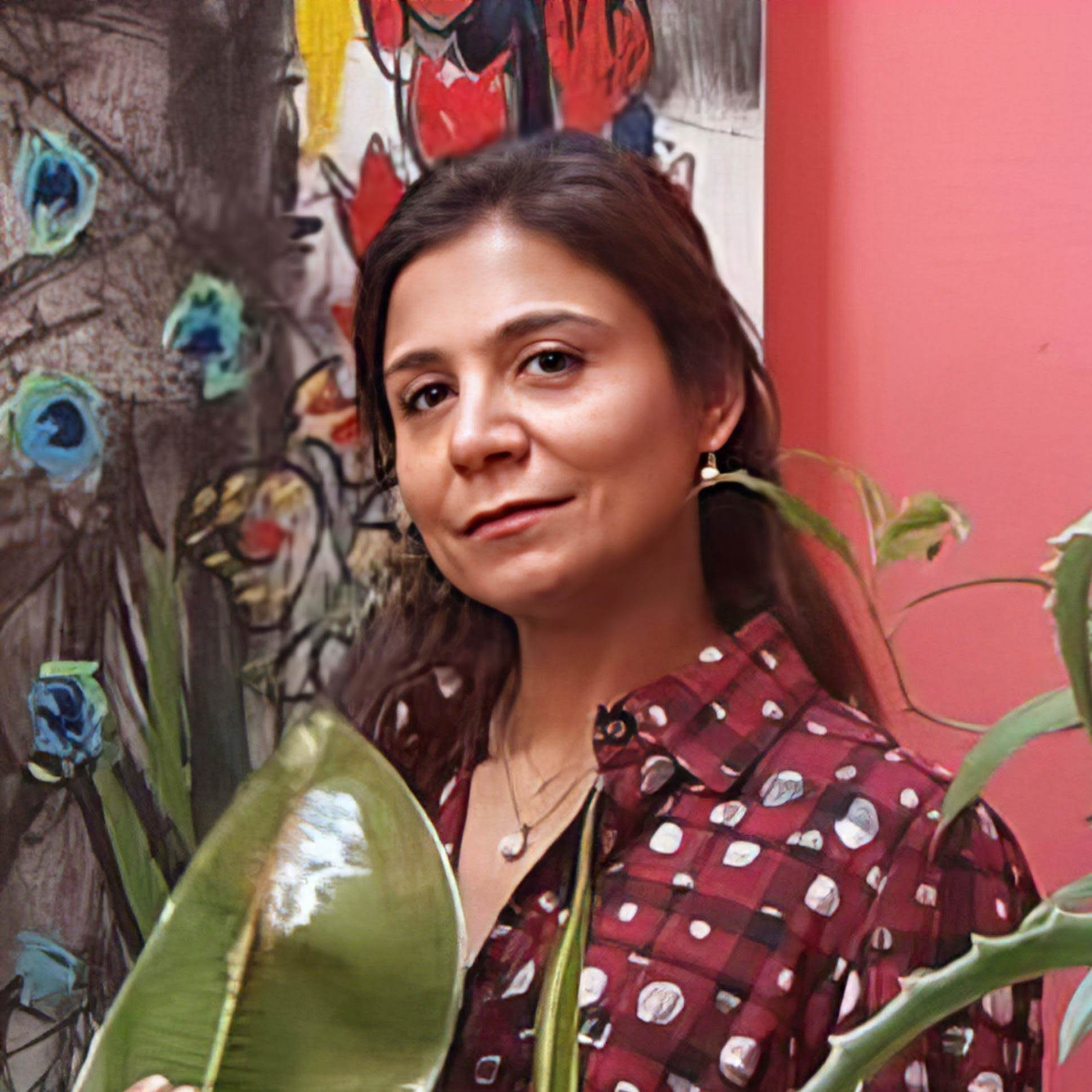 Hayfa Aljishi's lifelong enthusiasm for arts and design led her to embark on an unexpected journey from engineering to become a pioneering curator and gallery founder.
After obtaining a Master's degree in Electrical Engineering from McGill University and returning to Bahrain, Aljishi quickly realized that engineering was not her true passion. She expanded her business knowledge through an MBA at Imperial College London and an Islamic Art intensive with Sotheby's London. Her strong devotion to art compelled her to establish Albareh Art Gallery in 1998, one of the first platforms in the Gulf promoting Middle Eastern artists globally.
Through passionate exhibition curation highlighting emerging and established Arab talent, Aljishi quickly positioned Albareh Gallery at the forefront of propelling regional art onto the world stage. She brought many Middle Eastern artists to renowned regional and international fairs like Art Dubai and Art Miami and plugged them into global conversations.
Many artists Aljishi collaborated with subsequently gained international success, seeing their works acquired by museums and auctioned for record prices. Her visionary gallery contributions accelerated Arab art's rightful place in the international arts community.
Guiding Albareh Gallery from daring upstart to respected arts institution, Hayfa Aljishi crafted an inspiring legacy as a cultural pioneer who opened doors for Middle Eastern artists and shone a bright spotlight on Arab creative voices.
Lyne Sneige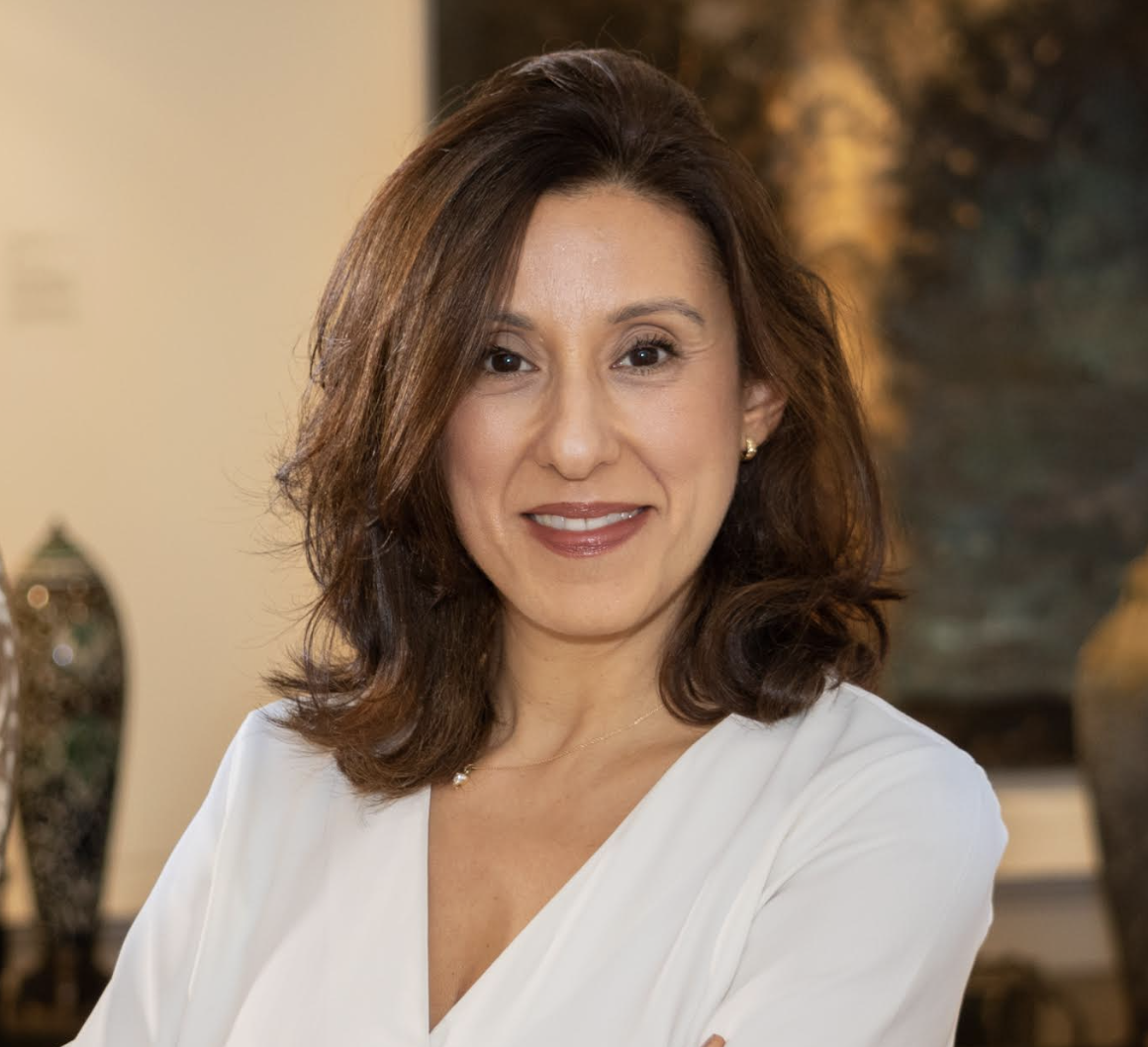 Lyne Sneige is the director of the Arts & Culture Center at the Middle East Institute (MEI) in Washington, D.C., where she directs and manages the MEI Art Gallery and its related programming. With her long experience in programming and her wide network in the Middle East region, Sneige has developed innovative and impactful programming at the intersection of arts and society and arts and policy and helped forge several partnerships to include D.C.-based galleries, museums, educational institutions and European cultural centers and embassies.
Sneige has over 20 years of experience in international and cultural development in the Middle East. Before joining MEI, Sneige had a long career at the British Council, the UK's international organization for cultural relations and educational opportunities, holding the senior positions of Deputy Director Lebanon and Regional Manager for Arts and Culture for the Middle East and North Africa region, growing, and supporting local and regional work in the arts and establishing key partnerships.
Sneige has extensive experience in strategy and planning as well as project management. She is a Salzburg Global Seminar fellow, a nominator to the Agha Khan Music Awards. She is president of the board of Action for Hope a regional NGO that provides cultural relief and cultural development programs for distressed and displaced communities. She has served on the selection committee of the Beirut Art Fair.
MEI Art Gallery Exhibitions