Contents:
Afghanistan: Herculean efforts and new threats
Mick Mulroy
Non-Resident Senior Fellow and Co-Director of the Yemen Steering Initiative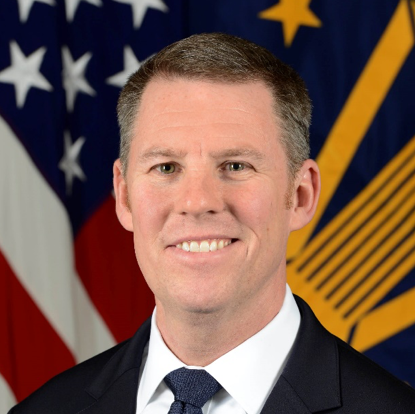 It is important to recognize the herculean efforts our military, foreign service, and intelligence officers have made to get over 100,000 American and Afghan Special Immigrant Visa holders out of Afghanistan in coordination with the hundreds of volunteers who have assisted them both in the United States and Afghanistan. It is even more important to recognize those U.S. servicemen and women that made the ultimate sacrifice for their country to protect Americans.
The attack at Kabul Airport's Abbey Gate that killed these heroes and over 100 innocent Afghan men, women, and children was conducted by ISIS's local affiliate, Islamic State-Khorasan Province (ISKP), in an area controlled by the Taliban. This indicates the Taliban were either complicit or incompetent in preventing a terrorist organization from operating in Afghanistan. It also suggests that ISKP has the capability to attack the U.S. and, perhaps more importantly, the willingness.
The Taliban do have an interest in presenting a different image to the international community if they want humanitarian aid and development funding to continue. But that doesn't mean they will act in what we perceive as their best interest. Some may withhold judgment on this "new" Taliban; I am not one of them. They were our primary enemy over the last 20 years of combat in Afghanistan, and we were theirs.
ISKP has shown a willingness to attack the U.S. If they develop a means to conduct an attack in the U.S., Europe, or other countries in the Middle East, they will. If the Taliban are either incapable or unwilling to do anything about it, our only option is to develop an effective over-the-horizon counter-terrorism capability. That capability will require establishing a new intelligence-collection platform, a very time-consuming and difficult endeavor. But if we do not, we are as vulnerable now as we were on Sept. 10, 2001.
Follow on Twitter: @MickMulroy
Baghdad ramps up its role as a regional mediator, but can it sustain it?
Randa Slim
Senior Fellow and Director of Conflict Resolution and Track II Dialogues Program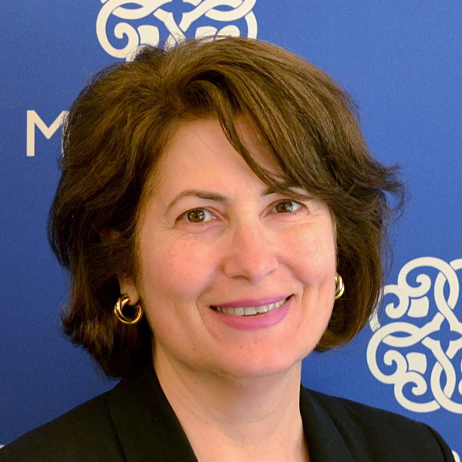 On Aug. 28, Iraqi Prime Minister Mustafa al-Kadhimi hosted the Baghdad Conference for Cooperation and Partnership, bringing together for the first time in years Iranian, Turkish, and Arab senior officials. It is not clear why this meeting was co-chaired by the French president and what his presence added to the meeting's symbolism and achievements. This was a unique opportunity for the regional actors to meet and discuss the future of Iraq and other regional matters of which they need to take ownership and work together to solve. The conference builds on existing momentum for de-escalating inter-state tensions that has been gathering in the region partly due to changes in U.S. foreign policy priorities and partly due to increasing pressure on regional leaders to focus on domestic public health and economic issues.
This gathering was the result of a multi-year effort by Iraqi officials starting with former Prime Minister Haider al-Abadi to break the country's isolation from its Arab neighborhood. This was de-facto put in place as a result of the 2003 U.S. invasion and the attitudes, espoused for a long time by several Gulf Cooperation Council (GCC) leaders, that Baghdad's post-2003 political order is more loyal to Iran than to its Arab neighbors. Officials have been working to change Iraq's image in the region from that of a protagonist to one of a mediator in the conflict between Iran and its Arab neighbors, primarily Saudi Arabia. The 2019 protest movement, which highlighted Iran's increasingly negative standing, especially among Iraqi youth, forced many GCC officials to change their positions about rapprochement with Iraq despite the fact that there are still actors, especially among the Iran-backed Iraqi militias, that march to Tehran's beat.
Iranian officials have been their own worst enemy in Iraq. There is a widely shared feeling among Iraqis that Iranian officials have a sense of entitlement about the country. Case in point was the Iranian foreign minister's behavior during the conference. By insisting to stand for the conference picture in the front row, which was reserved for heads of state, rather than in his allotted spot in the second row with other foreign ministers, including his Turkish and Saudi counterparts, Dr. Hossein Amir-Abdollahian offended his Iraqi hosts and showed a level of arrogance which many Arabs have long associated with Iranian officials. Iraqi officials' obvious dismay with the Iranian foreign minister's behavior, including Mr. al-Kadhimi's quick clarification that Iraq's trade with Iran was $13 billion and not the $300 billion Dr. Amir-Abdollahian stated in his speech, was not missed by the Arab and Turkish officials in attendance.
The objective of the conference organizers was primarily to create a new understanding among regional powers that Iraq will not be used as the battleground to settle their differences. The conference's final communique indicates that this objective has been achieved, at least for now. The fact that the U.S. was not present is indicative of two things: First, the Biden administration's interest in having the regionals take ownership of their problems and develop regional mechanisms to solve them; and second, the U.S. administration's shift in focus away from the Middle East and toward critical priorities in the U.S and its strategic competition with China primarily and Russia secondarily.
Whether Iraq will eventually succeed to position itself as the unifier in the region and the mediator of inter-state conflicts depends on two dynamics. First is its ability to put its own house in order, primarily by bringing all actors, especially armed militias, under the rule of law. The upcoming elections that will most likely take place in October now that Mr. Muqtada al-Sadr did another one of his volte-faces and changed his mind about not having his political bloc contest the elections, will be a test of the popularity of these militias. Second is its developing an institutional infrastructure to support the convener/mediator role. Algeria used to be a successful regional mediator and a test case of small-state mediation. To play that role, the Algerian Foreign Ministry had in place at the time a deep bench of experts and institutional processes to sustain and support its mediator team. To-date, Iraq's mediator role pivots around Mr. al-Kadhimi's own network of contacts with regional officials, which he has developed over the years as director of the Iraqi National Intelligence Service, and his investment of his own time in the process. If Baghdad wants to continue to play the regional mediation role, it needs to develop the institutional expertise to back it up and sustain it.
Follow on Twitter: @rmslim
Turkey's latest high-stakes gamble: Afghanistan
Gönül Tol
Director of Turkey Program and Senior Fellow, Frontier Europe Initiative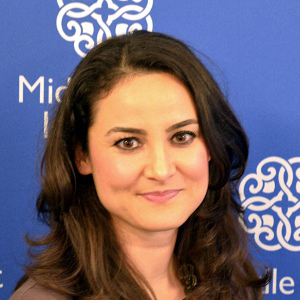 It is President Recep Tayyip Erdoğan's modus operandi: He sees opportunity where others see trouble. He famously turned Europe's worst nightmare, hundreds of thousands of Syrian refugees crossing from Turkey into Europe, into a trump card to use against the West. Turkey and the EU signed a refugee deal in 2016 in which Turkey agreed to take back Syrian migrants who had reached Greece illegally. Since then, Erdoğan has sought to extract concessions from the West by threatening to "open the gates." From Syria and Libya to the eastern Mediterranean, Turkey has been engaged in a high-stakes gambit in search of much-needed leverage. Afghanistan is next in line.
Ankara has been trying to hammer out a deal with the United States to take over security operations at the Kabul airport since the U.S. started withdrawing from the country. Turkey's quest to run security at the airport was part of Erdoğan's plans to mend ties with the U.S. administration after a series of disputes strained relations. The Taliban's takeover of Afghanistan upended those plans. Turkey withdrew its troops after the Taliban urged Ankara to do so by the end of August, but Taliban leaders have asked Turkey for technical help to run the airport. According to a draft deal reached between the two, Turkey and Qatar will operate the airport jointly and Turkey will provide security through a private firm. Ankara hopes that its security presence in Afghanistan will give it leverage with Western countries.
Many in Ankara think that Turkey is in a unique spot. Due to its historic ties dating back to the Ottoman era, Turkish troops' non-combat role in the post-2001 NATO mission, ethnic ties to the Turkic communities in the north, and years of Turkish investments in health care, education, and infrastructure, Turkey is seen in a positive light by large segments of Afghan society. After having supported groups opposed to the Taliban for many years, Ankara is now getting ready to recognize the Taliban as the legitimate government of Afghanistan. Ankara thinks this will afford it a mediator position between the Taliban and local groups, as well as the Taliban and the West, elevating Turkey's strategic importance.
By recognizing the Taliban and providing security at the Kabul airport, which is critical for embassies and humanitarian aid organizations to operate in the country, Turkey hopes to alleviate the international isolation of an Afghanistan ruled by the Taliban. This, the thinking goes, is critical to stopping the thousands of Afghans pouring into Turkey through Iran. Erdoğan is facing rising popular and political opposition to the 3.6 million Syrian refugees and 300,000 Afghan refugees already in the country. Turkey has reinforced its border with Iran, but a "longer term and more effective solution is needed," as a Turkish official told me via email. That solution is believed to be in the making with the deal between Ankara and the Taliban. The deal is fraught with risks and it is unclear whether it will deliver the intended results, but Erdoğan is determined to try.
Follow on Twitter: @gonultol
Algeria cuts ties with Morocco
Robert S. Ford
Senior Fellow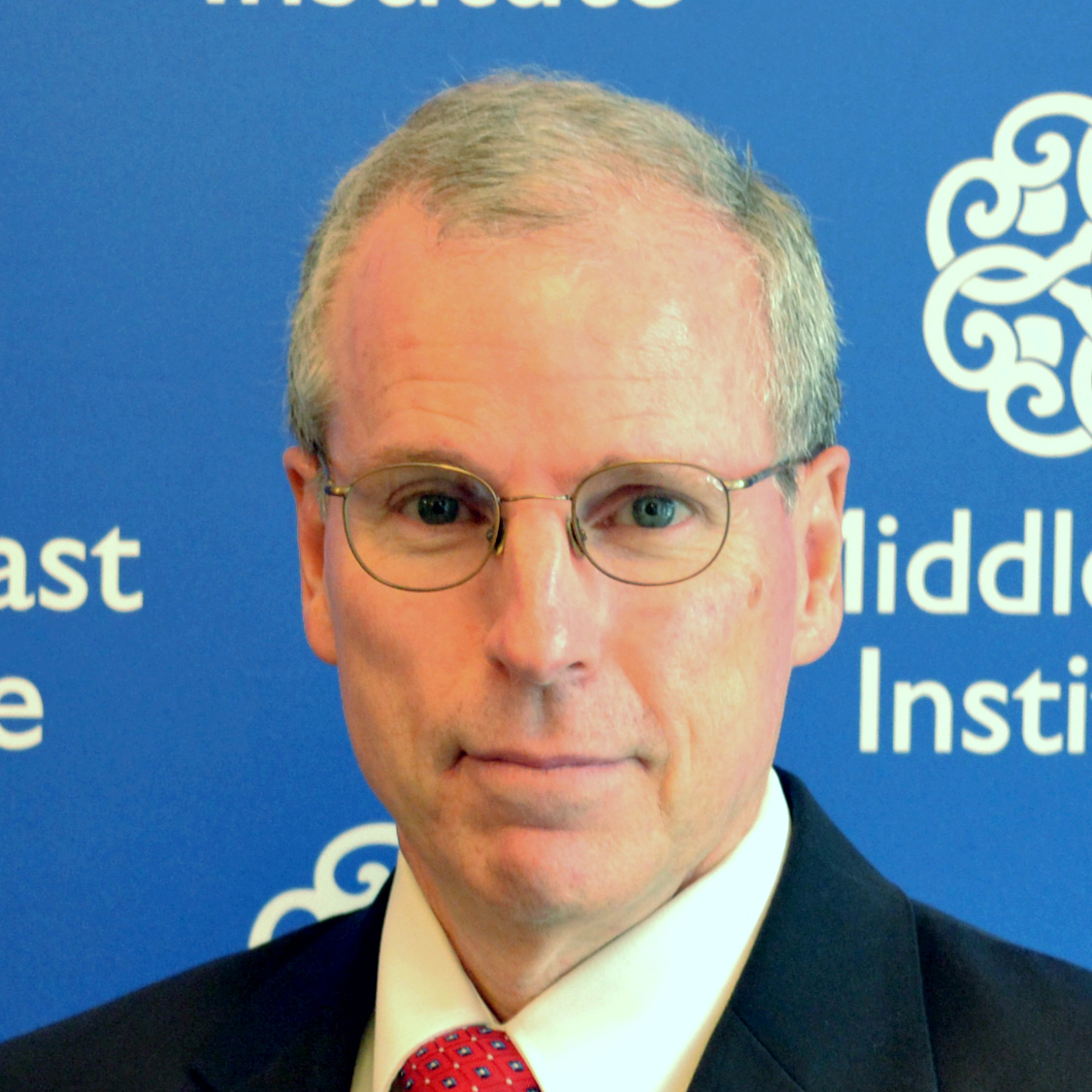 Algerian Foreign Minister Ramtane Lamamra announced on Aug. 24 that his country would cut diplomatic relations with Morocco after a series of what he called Moroccan "hostile acts." Lamamra highlighted the Moroccan ambassador to the U.N. distributing an official note on July 14 supporting self-determination for the Berber region of Kabylie in Algeria. Algiers had recalled its ambassador in response and demanded an explanation from the Moroccan authorities, who, according to Lamamra, have given implicit approval of the note. The Algerian government has even accused Morocco of supporting a Kabylie separatist movement and also accused that movement of starting damaging forest fires, although it has furnished no proof to back either allegation. It appears that Algiers is trying to divert attention from its inadequate efforts to contain the fires by pointing to foreign instigators.
Morocco's use of the Israeli Pegasus software to break into Algerian phone conversations aggravated Algerian displeasure at Morocco's decision to open diplomatic relations with Israel and the Trump administration's subsequent recognition of Moroccan sovereignty over the Western Sahara as part of that normalization deal. Notably, in his Aug. 24 remarks Lamamra slammed the Moroccan government for hosting Israeli Foreign Minister Yair Lapid. He accused Morocco of inciting Lapid's criticism of Algeria during Lapid's Aug. 12 press conference in Rabat. Algerian military officials have been emphasizing since the normalization deal that Morocco's growing ties with Israel threaten Algeria, again accenting a foreign threat.
In national remarks at the end of July, Moroccan King Mohammed VI had expressed a hope that Algeria and Morocco would improve relations, and Rabat called the Aug. 24 Algerian announcement cutting ties "completely unjustified but expected." The two states have disputed the future of the Western Sahara, where Algeria's client group, the Polisario, declared an end to 29-year-old cease-fire last November. Rabat and Algeria won't go to war directly, although Algeria could discrete boost support to the Polisario. In addition, Algeria has indicated it will suspend use of a pipeline in Morocco used to deliver Algerian natural gas to Spain; instead, Algiers will use a pipeline from Algeria to Spain under the Mediterranean. The Algerian government is appealing to deep nationalist feelings among the Algerian public, but the country's underlying economic, social, and political problems remain unaddressed.
Follow on Twitter: @fordrs58
Turkey and Qatar visits reinforce the UAE's regional diplomatic activism
Gerald M. Feierstein
Senior Vice President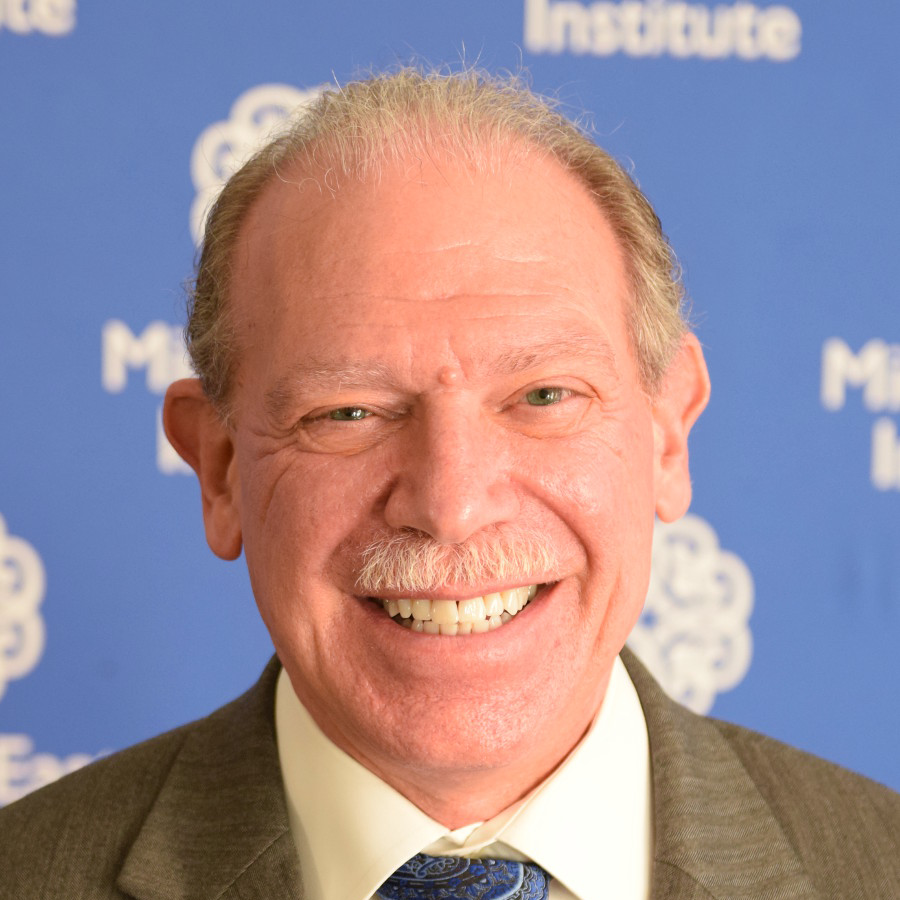 The visits to Turkey and Qatar in recent days by intelligence chief Sheikh Tahnoun bin Zayed al-Nahyan reflect the UAE's continued effort to shore up its diplomatic position in the region. Just days after celebrating the first anniversary of its diplomatic opening to Israel, the Abraham Accords, Sheikh Tahnoun's recent travels mark a major step forward in repairing the UAE's ties, broken in the 2017 Arab Quartet decision to blockade Qatar, with key rivals. Saudi Arabia had taken the initial steps to end the Qatar confrontation in January with the al-Ula agreement. Despite the Saudi diplomatic push, however, the UAE had lagged behind normalization efforts and has yet to send a new ambassador to the Qatari capital.
According to press reports, trade and investment opportunities topped the agenda for Tahnoun's talks in Ankara and Doha. Despite the three-year embargo on Qatar, economic ties between Abu Dhabi and Doha were never entirely severed, as the Dolphin pipeline, majority owned by the UAE's Mubadala Investment Company, continued to provide some 2 billion cubic feet of gas per day from Qatar's North Field to customers in the Emirates. Additional investments from Qatar were reportedly on the table in the talks. Similarly, the UAE could be poised to invest in the cash-strapped Turkish economy. President Recep Tayyip Erdoğan told Turkish television, "I believe that, in a short period of time, the UAE will enter our country with serious investments." The UAE press reported that the country is considering investing in Turkey's transportation, health, and energy sectors.
Despite the emphasis on economic opportunities, however, the Emirati diplomatic push clearly reflects its hedging against declining U.S. regional security commitments. The hasty pullout from Afghanistan has only served to reinforce question marks in the region about U.S. staying power that have been increasing for several years. The emphasis in U.S. national security strategies on great power competition, coupled with a renewed focus on engaging Iran diplomatically, has propelled efforts within the Gulf Cooperation Council as well as in the broader Sunni world, to strengthen regional alliances and end costly internal conflicts. These efforts, of course, could provide the U.S. with new opportunities to build the kind of regional coalition that had been impossible as long as regional partners were confident the U.S. defense umbrella would suffice as a guarantee against regional aggression.
US withdrawal, Iran, and the Baghdad conference
Alex Vatanka
Director of Iran Program and Senior Fellow, Frontier Europe Initiative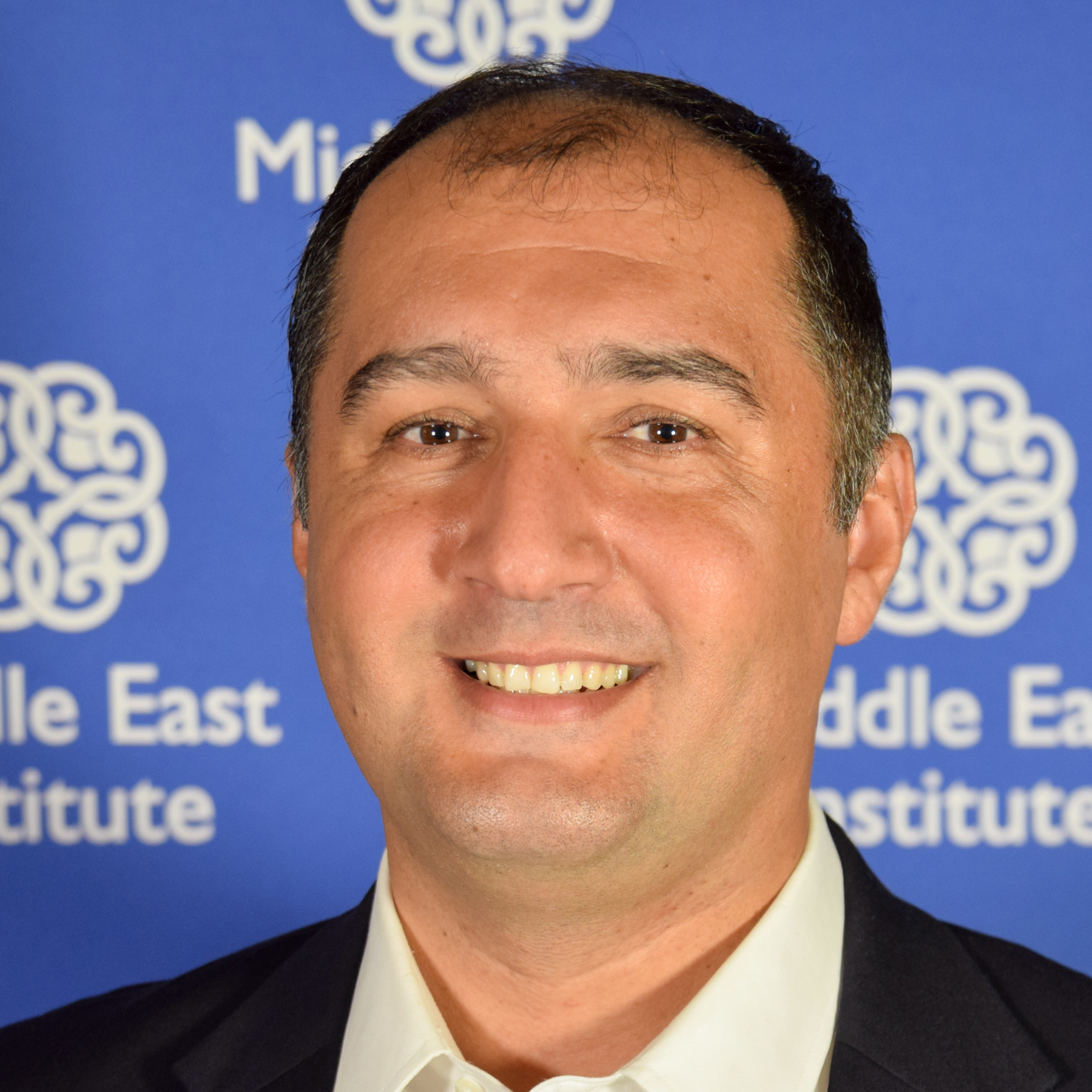 While it should not be exaggerated, the botched U.S. military exit from Afghanistan is surely bound to result in countries around the world reassessing their policy options vis-a-vis the U.S. Allies, partners, and even rivals want to reevaluate their dependence or posture toward Washington. And nowhere in the world is there a bigger concentration of both partners and rivals than in the Middle East. 
Countries here have been contemplating the prospect of U.S. retreat from the region for some time. While America's rivals delight at the prospect — including Iran, to mention the most obvious — Washington's partners are forced to regroup as well. The move by Israel and a number of Arab countries closer to one another to face common threats reflects the evolving security calculations. This trend represents the continuation of the geopolitical zero-sum game mentality in the region, albeit this time the Americans will not be in the driver's seat.
Alternatively, the regional states can park the zero-sum game mentality and aim to address security issues in a way that benefits everyone. This was ostensibly the mission of the Baghdad Security Conference for Cooperation and Partnership on Aug. 28. Most notably, both Iran and Saudi Arabia sent their foreign ministers to Baghdad. The new Iranian foreign minister, Hossein Amir-Abdollahian, reportedly did not have direct talks with his Saudi counterpart, but the expectation in Tehran is that a breakthrough is in the cards. President Ebrahim Raisi has vowed to end the cold war with Riyadh. The Saudis seem at least open to hearing Tehran's offers and a number of states are offering their mediation services. Iraq has already hosted three rounds of talks between the Iranians and the Saudis, and they are expected to resume with the Raisi government now in place. 
The Baghdad conference did not result in a particular breakthrough, nor was it all inclusive. The absence of both Israel and Syria speaks volumes about entrenched feuds, underscoring the fact that the quest for pan-regional détente will take time, plenty of commitment by all countries, and may still be far-fetched given today's cut-throat realities. Nonetheless, the organizing of such a multilateral event should be welcomed and more such efforts should be encouraged. Regardless of whether the U.S. intends to retreat from the Middle East or not, the regional states have much to gain and little to lose by giving diplomacy more breathing space.
Follow on Twitter: @AlexVatanka
Photo by Paula Bronstein/Getty Images
---
The Middle East Institute (MEI) is an independent, non-partisan, non-for-profit, educational organization. It does not engage in advocacy and its scholars' opinions are their own. MEI welcomes financial donations, but retains sole editorial control over its work and its publications reflect only the authors' views. For a listing of MEI donors, please click here.