Contents:
Amid repression and a lack of political alternatives, renewed Palestinian anger and resistance
Dana El Kurd
Non-resident Scholar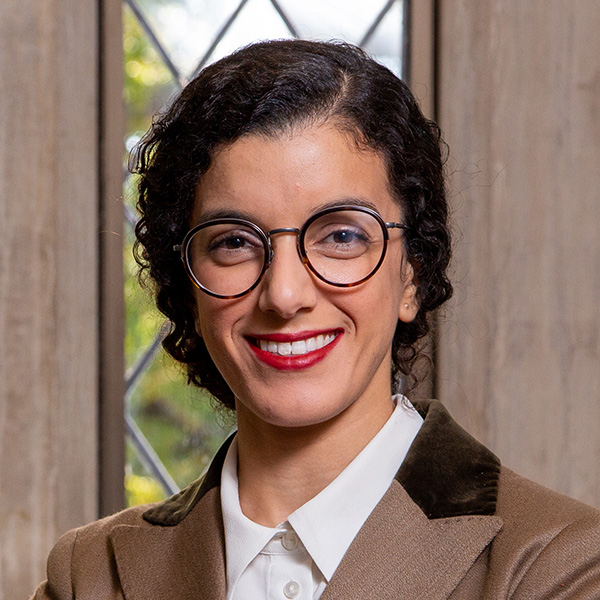 The recent attacks on Palestinians in Jerusalem during Ramadan, as well as the raids across the West Bank, have ignited Palestinian anger and resistance once again. From Jerusalem and from communities within the green line, hundreds of Palestinians have flocked to the religious sites in Jerusalem in order to increase the Palestinian presence in the area and resist Israeli repression. At the same time, we have seen a number of armed attacks by Palestinians in Israeli towns and suburbs. Some of these attackers have come from within the West Bank, but some have also been Israeli citizens from Palestinian-majority towns (such as Um al-Fahem). This state of affairs — where tensions and attacks are not easily controlled or localized — demonstrates the legacy of the Unity Intifada of May/June 2021. Palestinians are not only conceiving of their struggle as a unified process, but Palestinians from across various territories/communities are demonstrating their complete lack of faith in status quo political institutions and projects. This includes, first and foremost, antipathy and frustration with the Palestinian Authority (PA) and the Oslo "peace process," as well as Fatah, the party in control. Even members of Fatah are increasingly in support of armed tactics, and some — such as the fighters in Jenin camp — are taking matters into their own hands. Any increase in violence against Palestinians brings criticism to the PA, exposing their inability to protect their people or advocate effectively for improved conditions at a minimum, let alone for national liberation. Hamas, by contrast, benefits from these moments, as it is currently the only major political movement engaged openly in armed resistance. As it did last May, when it capitalized on the opportunity presented by the popular resistance in Jerusalem and inserted itself into the equation by launching missile strikes, Hamas today is making similar demands and threats. If Israel continues its policies of harassment and repression of worshippers, Hamas says it will intervene. And because of this position, particularly in comparison to the ineptitude of the PA, Hamas wins in the court of public opinion in such moments. Indeed, we have growing evidence that support for armed resistance, which Hamas represents, transcends political or partisan lines. This dynamic is a result not of Palestinian cultural pathology or love of violence, but of the suffocation of all other political alternatives and — importantly — the general lack of direction in the Palestinian struggle that Israel's intransigence has facilitated.
Follow on Twitter: @danaelkurd
For Tehran, tensions in Jerusalem provide an opportunity to hit back at Israel
Alex Vatanka
Director of Iran Program and Senior Fellow, Frontier Europe Initiative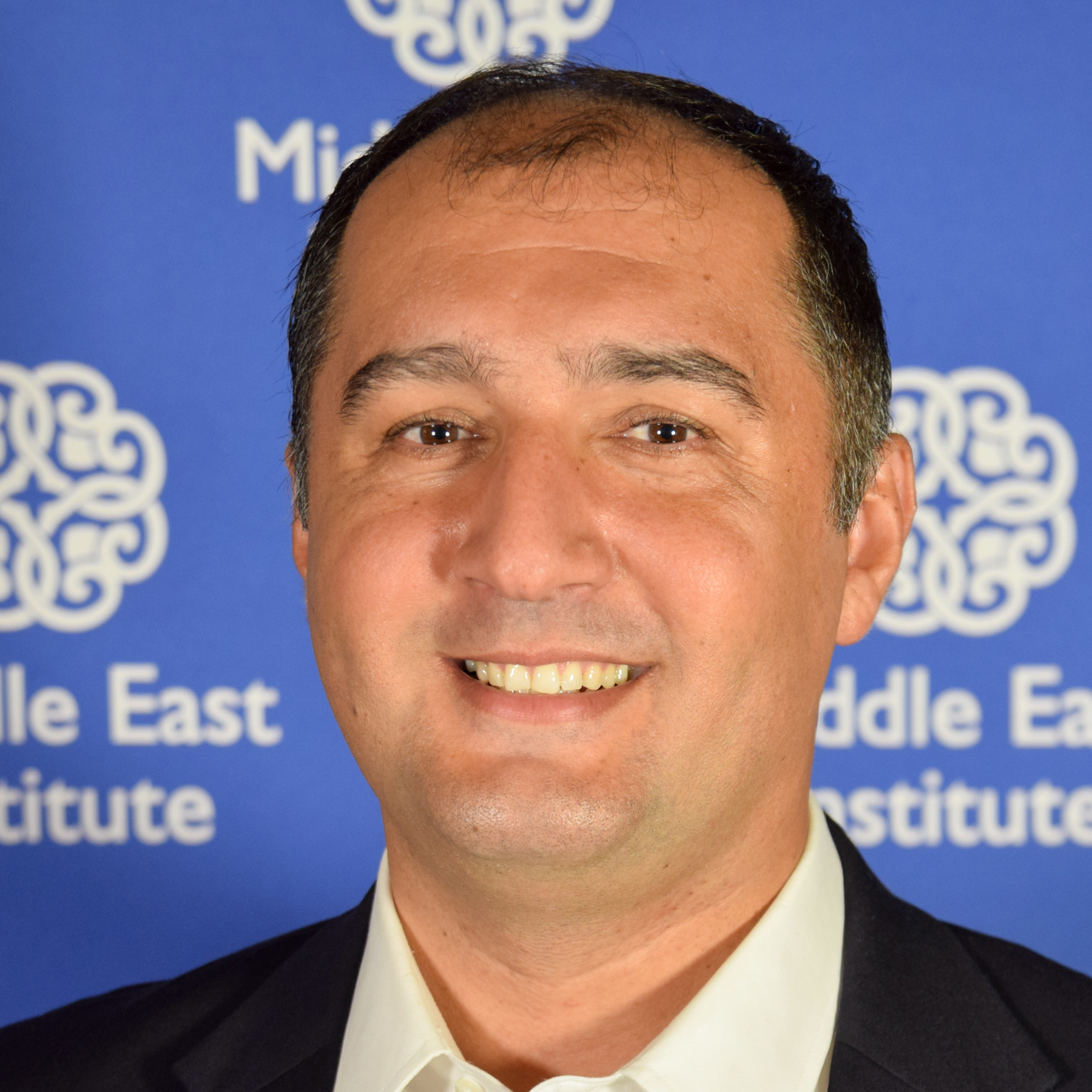 From Iran's perspective, the latest eruption of tensions in Jerusalem is a vindication of its uncompromising stance toward Israel. Tehran blames Israel for the violence but its posture is much more about shaping two other key concerns: Iran's image as a leading defender of Muslim causes and its efforts to erode the momentum for diplomatic recognition of Israel by Muslim countries. 
As in previous rounds of tensions between Palestinians and Israelis, Iranian state-run media have been energetically depicting the events in Jerusalem as a contest between David and Goliath. Along the same narrative, Iran is keen to highlight its credentials as the principal Muslim country that defends the rights of the Palestinian people. No one in Iran cares more about this image than the country's supreme leader, Ayatollah Ali Khamenei. His customary speech at the end of Ramadan this year will surely be mostly about the Palestinian question and the need for armed "resistance" against the Israelis. 
Moreover, for Iran, this is also an opportunity to criticize the Arab states that signed normalization agreements with Israel as part of the Abraham Accords, as well as those Arab and Muslim states that are contemplating following suit. In other words, Iran sees the violence in the Holy Land as a major test and embarrassment for the states that have moved closer to Israel in the last two years.
The recent events are also an opportunity for Iran to move various Palestinian groups closer together under Iranian auspices. Iranian media are already reporting renewed mediation efforts between Hamas and the Fatah movement in a meeting in Lebanon, presumable led by Iran's top Lebanese ally, Hezbollah. The fact that relations between Hamas and Turkey are now under strain as Ankara has moved to normalize relations with Israel is probably seen as an opportunity by the Iranians as well. 
The Iranians are also excited about what they claim to be evidence that more Israeli-Arabs are likely to join the protest movement against Israel. In short, the Iranian narrative is that a major new Intifada is under way and this will make it very hard for Arab states that are close to Israel to defend Israeli actions. Finally, Iranian statements that promise to send weapons to the Palestinians are an explicit warning to the Israelis. Tehran will apply such warnings to pressure the Israelis as part of their ongoing shadow war. After all, Iran and Israel are engaged in a multi-front campaign against each other, and Iran no doubt sees events in Jerusalem and the West Bank as an opportunity to hit back at Israel. 
Follow on Twitter: @AlexVatanka
The Temple Mount, an interfaith volcano, erupts again
Eran Etzion
Non-Resident Scholar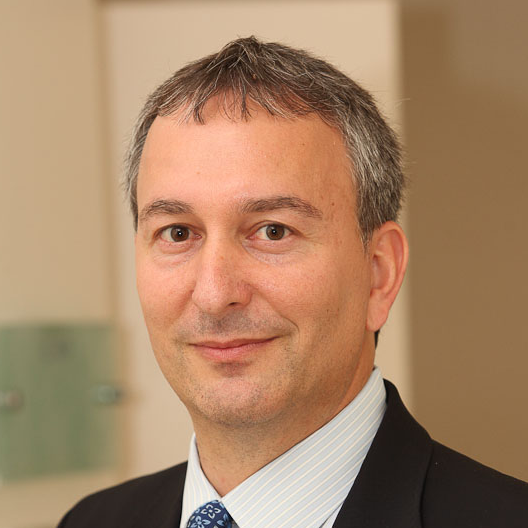 Israeli intelligence services have been issuing security alerts for months, ahead of the ultra-sensitive Ramadan-Passover period. They pinpointed the Temple Mount as the potential ground zero for igniting a full-scale deterioration, much like the one experienced last year that swept Gaza, the West Bank, and Israel's Arab minority and resulted in a period of intense violence that lasted for days, including rocket fire, riots, and lynching.
And this year, sure enough, a wave of "lone wolf" attacks in several Israeli cities, including in the very heart of Tel Aviv, rapidly created the new-old national state of mind in the form of personal and collective insecurity. Then, as if all of that wasn't enough, an additional X factor was unexpectedly added to the mix just ahead of the holy days: Under immense pressure from Benjamin Netanyahu's army of virulent mobsters, the whip of Prime Minister Naftali Bennett's fragile coalition announced she was defecting to the opposite camp, citing "threats" to Israel's "Jewish identity."
Once again, the interests of Israel's far-right, Kahana-like Knesset members and staunch "Bibists" have aligned with those of Palestinian fundamentalist Islamists in Hamas and Islamic Jihad — all of which have a keen interest in igniting anti-government riots and sowing insecurity, chaos, and political instability with the hope of regime change.
While majorities on both sides sought a peaceful holiday period, at home or for Israelis finally traveling abroad, after more than two Passovers overshadowed by COVID-19, the zealots had their own, very different idea of a festival. Palestinian organizers executed a riot on the Temple Mount at the height of the holy season, and Israeli provocateurs cited "religious freedom" as giving them the right to ascend to the Temple Mount and pray right outside al-Aqsa Mosque, defying Israel's long-standing policies and understandings with Jordan, the Palestinian Authority (PA), and other Muslim stakeholders in the holy site.
Through the usual mix of counter-violence by significantly reinforced Israeli security forces, Israeli-PA-Egyptian-Qatari cooperation, and relatively generous economic "carrots" given to Palestinian workers in Gaza and the West Bank, this wave seems to have been contained, at least for now. But the fragility of both Israel's coalition government and the PA's corrupt and outdated leadership, as well as the religious zeal and raw political ambitions of the extremists on all sides, all but guarantee more intelligence alerts, more insecurity, and more waves of violence. As for external actors, a sub-group of Arab League ministers flew to Amman for an "emergency" meeting. The Biden administration expressed "concern" and sent a low-level diplomat to the region. All told, it's probably back to business as usual, paid for — in part — with Palestinian currency.
Follow on Twitter: @eranetzion
ISKP elevates its attacks on Afghanistan's Hazara minority
Marvin G. Weinbaum
Director, Afghanistan and Pakistan Studies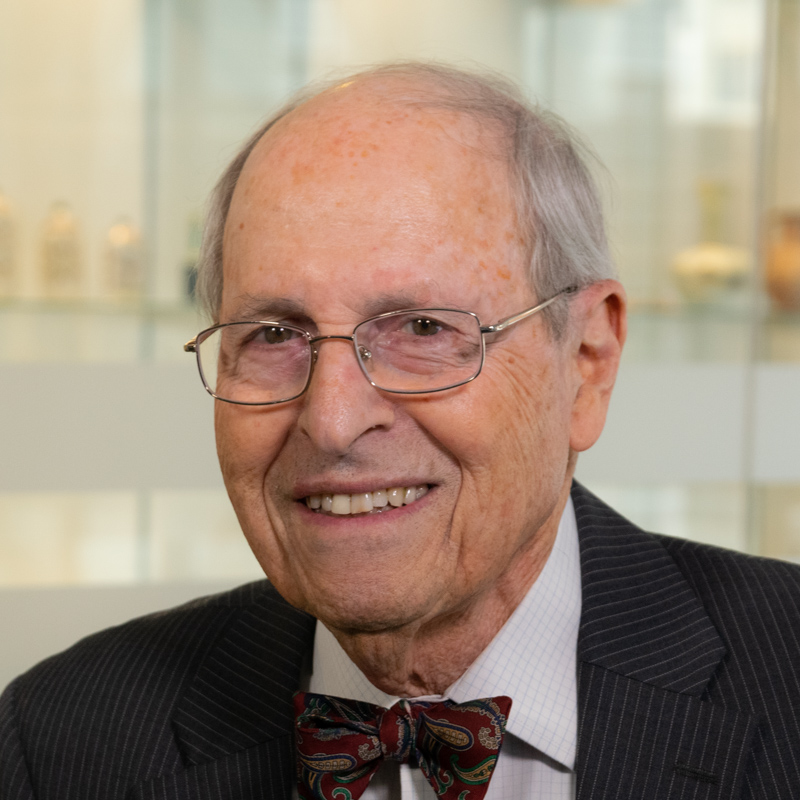 Afghanistan's Hazara Shiite community had feared the Taliban's return to power. Memories of the ethnic and sectarian cleansing during the 1990s civil war by the austere Sunni Taliban had never faded. The war's most horrific human rights abuses were committed by Taliban and Hazara fighters alike against their captives. With the establishment of the Islamic Republic in 2001 the Hazaras felt more secure, at least until 2016 when Islamic State-Khorasan Province (ISKP), a newly formed, self-proclaimed offshoot of ISIS, began its attacks on Shiite mosques, schools, and cultural centers. The Ashraf Ghani government sought to blame the bombings on Taliban insurgents, who, like the ISKP attackers, share the conviction that Shiite beliefs are heretical to Islam. On restoration of the Taliban's emirate last August, its leadership promised, no doubt in order to please Shiite Iran, that the Hazara minority would be given protection in the new regime. But there are increasing allegations of Hazaras being harassed and discriminated against in employment. More concerning, since the Taliban takeover a re-invigorated ISKP has stepped up its terrorism against Afghan Shiites in attacks that have also served to undercut Taliban claims to have restored peace to Afghanistan.
Violence reached a crescendo over four days last week with bombings at several locations in Afghanistan claimed by or attributed to ISKP. The most serious attacks occurred in a Shia mosque in Mazar-e-Sharif, where 31 people died and more than 60 were injured, and in Kunduz, where 33 died at a Sufi mosque. An explosion at a high school in a primarily Hazara neighborhood in west Kabul killed six students and a mine was detonated near a market in the city. Still another attack in Kunduz Province targeted a minibus carrying government workers, killing four and wounding 18. Last week Afghanistan also had to cope with Pakistan's cross-border air strikes against Tehreek-e-Taliban fighters in Khost and Kunar provinces that took the lives of at least 47 Afghans, most of them women and children.
Whether attacking Shiite institutions or other targets, ISKP aims to create doubt about the Taliban's grip on power. Beset as the Taliban are with economic and humanitarian crises, and internal factionalism, should they continue to struggle to govern and appear unable to provide security, northern ethnic militias would be encouraged to rise in open opposition. Reportedly, scattered clashes have already occurred. A faltering Taliban could also hasten defections to ISKP. For the time being, ISKP can be expected to continue terrorizing the Afghanistan's Shiite community and probing for new ways to destabilize the Taliban regime. If history is any guide, Hazaras feeling threatened will, as during the 1990s, organize a fearsome armed resistance.
Malavika Radhakrishnan, research assistant to Marvin G. Weinbaum, assisted with this article.
Follow on Twitter: @mgweinbaum
Amid shutdowns of oil production, Tripoli faces risk of post-Ramadan confrontation
Jonathan M. Winer
Non-Resident Scholar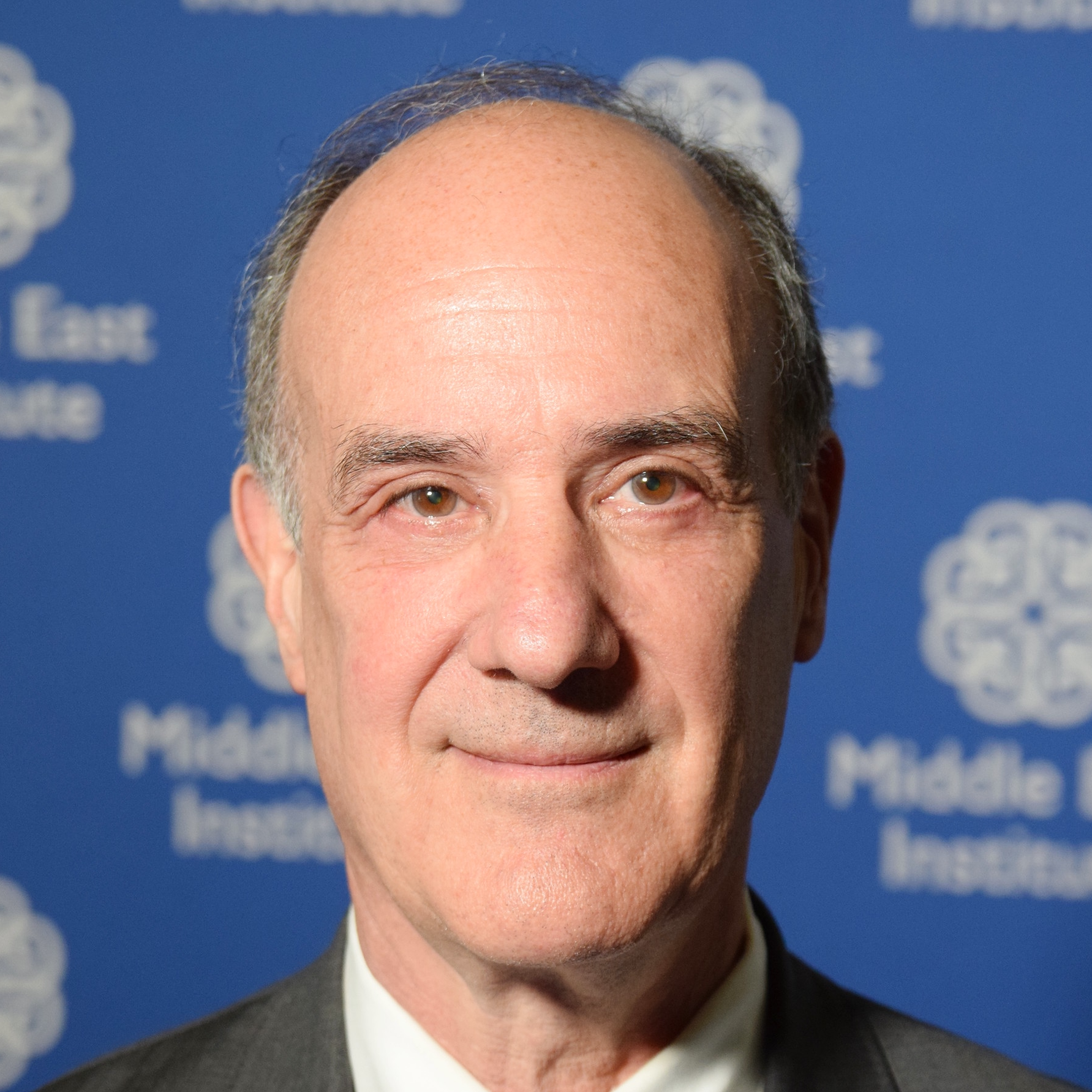 With global oil prices nearing historic highs, it would seem to be a no-brainer for Libya to keep its pipes open to generate the maximum revenues to take care of its population.
Instead, local forces in Libya's west damaged oil infrastructure in Zawiya on April 22, after forces associated with warlord Khalifa Hifter had already shut down about half of the country's total production over the course of the week in Libya's oil crescent and south.
The reasons illustrate the continued self-destructiveness of Libya's political competition. Hifter appears to be seeking to force Fathi Bashagha, the prime minister of Libya's Government of National Stability (GNS), appointed by the House of Representatives on March 3, to enter Tripoli and secure control of the country's governmental offices from the U.N.-facilitated head of the Government of National Unity (GNU), Prime Minister Abdul Hamid Dbeibah, who has been using oil revenues to facilitate his patronage networks and stay in power. Bashagha's effort to secure Tripoli has been stalled due to opposition from local militias seeking to protect their existing revenue and autonomy. The oil shutdowns are intended both to put pressure on Dbeibah's access to discretionary funds from oil, and to signal growing impatience with Bashagha.
Ordinary Libyans may now face shortages of electricity and fuel due to the shutoffs. But Russia benefits from global oil supply shortages and high prices, leading one analyst to call the Libyan shutdown "a convenient coincidence," given Hifter's past backing from Russia and the Kremlin-controlled Wagner Group in Libya.
The oil hostage-taking sets the stage for a potential confrontation in Tripoli between Bashagha and Dbeibah's supporters at the end of Ramadan in early May. The risks are heightened by the potential April 30 end of the mandate for the U.N. Support Mission in Libya (UNSMIL). Russia has kept UNSMIL on a tight leash, vetoing efforts by Secretary-General António Guterres to appoint a new special envoy and undermining the work of former U.S. diplomat and Acting U.N. Special Representative Stephanie Williams to counter conflict over oil and governance. UNSMIL (and potentially, Williams) may ultimately be allowed to continue their efforts to build a pathway to elections that would enable the Libyan people to choose their leaders. But in the near term, Libya's politicians must find compromises enabling Libya to at least pump the oil essential to keeping the country functioning.
Follow on Twitter: @JonathanMaWiner
How Putin's war in Ukraine is impacting the Middle East
Mick Mulroy
Non-Resident Senior Fellow and Co-Director of the Yemen Steering Initiative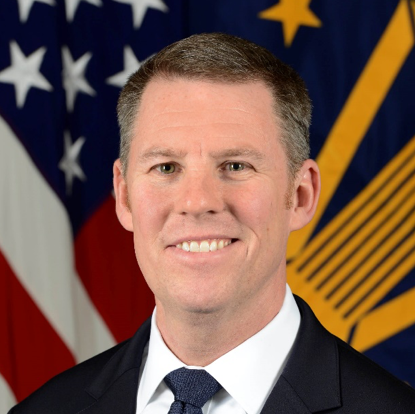 Russia's invasion of Ukraine has and will continue to have an increasingly negative impact on the world, including the Middle East. And because Russia's military has proven far less effective than most analysts expected, combined with the effectiveness of the Ukrainian military, there is no end to the fighting in sight. The impacts of the conflict will affect countries differently, but over time they will negatively affect the entire region.
Many countries in the Middle East are heavily reliant on imported food. Russia and Ukraine produce 30% of the world's traded wheat and up to 12% of its calories. Some countries in the region have the resources to store a substantial amount of grain from Russia and Ukraine; others do not. For example, Egypt gets nearly 85% of its wheat imports from these two states, and several other countries are in the same situation. Russia says it aims to take the entire coast of Ukraine to create a land bridge stretching from Russia to Crimea to the Transnistria region of Moldova, thereby cutting off Ukraine from the Black Sea and leaving it landlocked. In that case, this problem will only get worse.
In addition to the increasing cost of food, oil prices have also gone up due to the international sanctions that have been put in place to punish Russia for its decision to invade a sovereign country. These sanctions are only likely to increase as Russia continues to deliberately attack civilians, including the possibility that several European countries still buying Russian energy will stop doing so. The rising cost of oil will increase transport costs and, therefore, the cost of everything purchased. This increase will affect everything imported or exported, further depressing struggling economies or countries dependent on imported goods.
The Russian invasion has also caused a massive refugee problem; this will be expensive for the international community to handle. This problem will reduce the money available to address some of the severe humanitarian issues that exist in places like Lebanon, Yemen, and Syria. Millions of people depend on this humanitarian aid to survive. Much of the funding for this aid comes from European countries, and it will become more challenging for governments to maintain their past level of support for these humanitarian efforts.
One man decided to invade Ukraine; the impact of that decision hurt millions of men, women, and children worldwide, and it will continue to do so if he is not stopped and the war brought to an end.
Follow on Twitter: @MickMulroy
Political opportunism camouflaged by anti-imperialist rhetoric in Pakistan
Syed Mohammad Ali
Non-Resident Scholar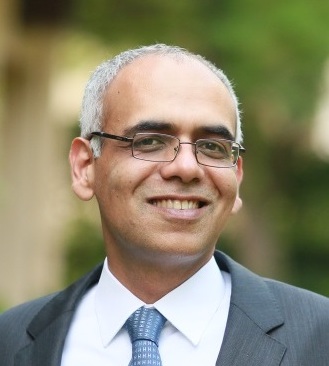 With the dismissal of Imran Khan earlier this month, no prime minister in Pakistan has yet been able to complete a five-year term in office. Yet, the Supreme Court's reversal of Khan's attempt to dismiss parliament to prevent a no-confidence vote against him seemed like the right thing to do. Allowing a prime minister to block a constitutionally mandated procedure to remove him from office would have set a bad precedent for a country still struggling to rid itself of a legacy of military coups and authoritarian rule.
Shahbaz Sharif, brother of the three-time former prime minister, and himself a former chief minister of the Punjab, is now prime minster. Sharif, who is still facing a litany of corruption charges, is trying to accommodate his longtime political rivals, who proved vital in toppling Khan's rule. The coalition technically has the numbers to continue running the government for another year and a half, but elements within it have expressed the desire for early elections, hoping to secure more votes and a renewed five-year mandate. Khan too is demanding early elections via large public rallies where he has blamed a foreign conspiracy for his premature dismissal.
Khan has exaggerated an informal exchange between the outgoing Pakistani ambassador to the U.S. and the undersecretary of state by terming it proof of an American conspiracy, abetted by his political opponents, to overthrow a defiant Pakistani prime minister trying to chart an independent foreign policy. Khan is trying to capitalize on the sordid history of American involvement in regime change around the world, as well as significant anti-American sentiment within the country, accumulating over the past two decades when Pakistan and the U.S. forged an uneasy alliance in the "war on terror." Despite his own lackluster performance in government, Khan is hoping to harness the frustration of the masses to return to power.
However, the military has clearly distanced itself from Khan's antagonistic stance against America and the new government is struggling with the uphill task of trying to stabilize the economy. If international lending agencies and bilateral donors provide Pakistan another lifeline, the ruling coalition may manage to hang on long enough to call elections on their own terms, instead of capitulating to Khan's demands. A bit of time would be useful for public sentiment to be less riled up by Khan's attempts to portray himself as the victim of an imperialist conspiracy and shift to thinking about who might offer the best prospects for running the next government.
ISKP poses a growing challenge to the Taliban
Charles Lister
Senior Fellow, Director of Syria and Countering Terrorism & Extremism programs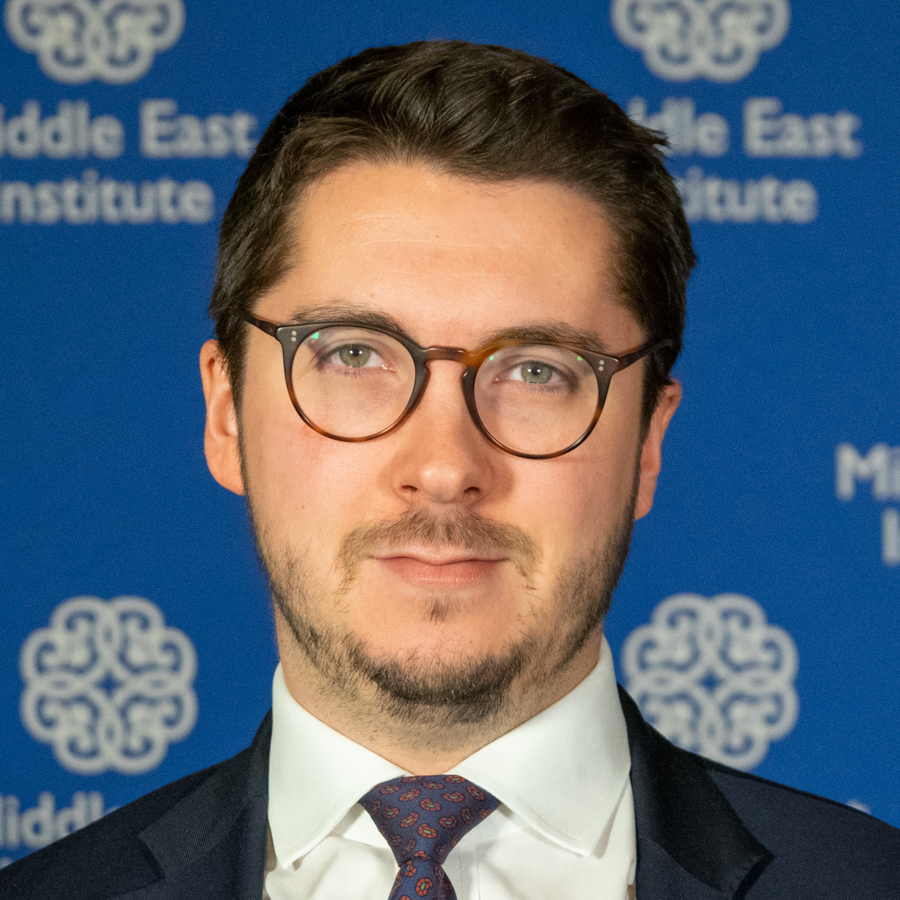 Nearly 250 people were killed and wounded across Afghanistan last week, in a string of attacks against schools, mosques, and Taliban personnel that have been blamed largely on Islamic State-Khorasan Province (ISKP). With winter over, the spring has now begun and ISKP appears to have inherited the Taliban's annual tradition of using the break in weather to launch a spring offensive — this time targeting Afghanistan's ethnic Hazara Shi'a Muslims, as well as mainstream Sunni communities and the Taliban themselves. ISKP's sudden surge of attacks is also being presented as part of ISIS's global campaign of revenge for the loss of its leader Abu Ibrahim al-Hashimi al-Qurayshi, who was killed in Syria in February 2022.
Beyond its attacks in Mazar-e-Sharif, Kunduz, Kabul, and elsewhere, ISKP was almost certainly responsible for a cross-border rocket attack on Uzbekistan — the first such incident in more than two decades. Similarly, Pakistan has been targeted by a series of cross-border attacks in recent weeks, with one in North Waziristan killing three Pakistani soldiers early on April 23. While those attacks are more likely to have been the work of the Tehreek-e-Taliban Pakistan (TTP), they have drawn a Pakistani response, including a wave of airstrikes in mid-April that killed at least 36 people and repeated overflight into Logar and Khost provinces, where Taliban fighters have reportedly fired at Pakistani aircraft.
All in all, this surge in terror attacks emanating within Afghanistan poses a significant challenge to the Taliban and its claims of legitimacy and credibility. At home, the Taliban remain determined to present themselves as capable rulers, but a bloody wave of attacks adds to an already mounting domestic crisis, including economic decline, education constraints, allegations of corruption, and the increasingly visible leadership of the movement's hardliners. Internationally, the Taliban's most sensitive promise to the United States was that they would prevent Afghanistan from becoming a launching pad for external terror attacks. With regional security already suffering, the Taliban are decidedly on the backfoot.
With the Taliban being pushed into an increasingly tight corner, their instinct to lash out will only increase. Throughout the winter, the Taliban's vicious anti-ISKP crackdown allegedly killed more innocents than terrorists and directly fueled an ISKP recruitment drive in its strongholds in areas of Afghanistan's north and east, as well as in parts of Kabul. Ultimately, groups like ISKP seek to challenge the Taliban by undermining their credibility and capacity to rule, and by sowing debilitating chaos and division. That process may be in its early days, but it is unquestionably underway.
Follow on Twitter: @Charles_Lister
Photo by Yousef Masoud/SOPA Images/LightRocket via Getty Images
---
The Middle East Institute (MEI) is an independent, non-partisan, non-for-profit, educational organization. It does not engage in advocacy and its scholars' opinions are their own. MEI welcomes financial donations, but retains sole editorial control over its work and its publications reflect only the authors' views. For a listing of MEI donors, please click here.