Contents:
Biden's realist roadshow
Paul Salem
President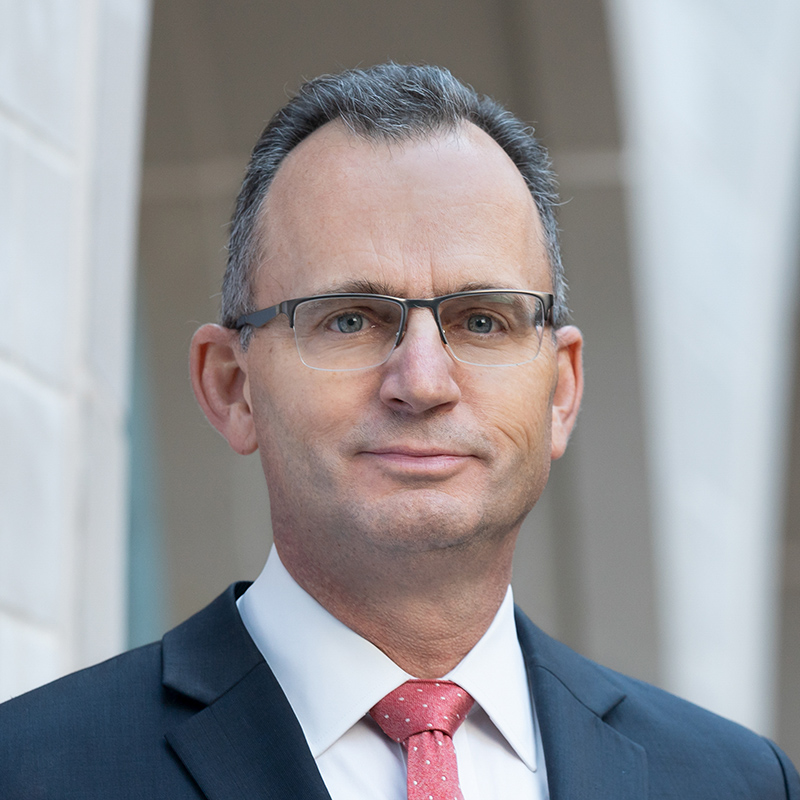 You campaign in poetry, you govern in prose. The phrase, attributed to former New York state Governor Mario Cuomo, aptly describes President Joe Biden's recent realist roadshow in the Middle East. Pressured by the urgent geopolitics of the Russian war on Ukraine, and the turbulent geoeconomics of energy and gas prices, inflation, and food insecurity, the U.S. president reaffirmed the importance of the Middle East in America's foreign policy, reengaged with regional partners and allies, and made modest progress on a number of policy areas.
Biden's visit sought to make the case to friends — and foes — that, as the president put it, "the United States isn't going anywhere." This attempt to project strength, commitment, and steadfastness is undermined by Biden's own age and short political runway, as well as the clear and profound turbulence in U.S. politics, including toward America's role in the region and the world. Nevertheless, the message represents a reality of enduring U.S. interests in the Middle East, including energy, trade routes, counterterrorism, limiting the spread of weapons of mass destruction, and countering Russia and China; and an enduring set of alliances, partnerships, and deployments, both military and diplomatic. Biden's visit represents the top of the pyramid of relations on the political, diplomatic, economic, and security fronts that preceded the visit and that will continue in the months ahead. Russian President Vladimir Putin seemed to understand and react to this message, as he immediately announced a counter-visit to the region, traveling to Tehran to meet with both the Iranian and Turkish presidents.
Biden's visit was not expected to — and indeed did not — produce any great breakthroughs, but was more of a moving forward to strategic business-as-necessary. There was no immediate announcement on expanded Gulf oil production, although some increases might be announced quietly in the weeks ahead. The Gulf Cooperation Council (GCC) does not have enough excess capacity to significantly impact current global energy prices, nor will Saudi Arabia fully break with OPEC+ and Russia; however, it is important that Biden has engaged Saudi Arabia and the Gulf in longer-term policy discussions about the future of the oil and gas markets, in the shadow of the Russian war on Ukraine, and the longer-term pathway to energy transition.
No breakthrough toward Israeli-Saudi normalization was announced, although Saudi Arabia quietly lifted a ban on Israeli flights to — and over — Saudi Arabia; and, more importantly, the U.S. lent its increasing support to an integrated air and maritime defense network aimed at tracking and stopping Iranian missiles and drones. CENTCOM Commander Gen. Michael E. Kurilla traveled to Israel immediately after the Biden visit to follow up on security discussions between both countries.
In Saudi Arabia, Biden also discussed the best ways in which to sustain the truce in Yemen that began in April, affirming Saudi Arabia's right to defend its territory and people, and welcoming the kingdom's efforts to sustain the truce, including financial support for the Yemeni Presidential Leadership Council.
To his credit, Biden foregrounded the region's urgent human security needs, pledging $1 billion of food security aid, to bolster the $10 billion previously announced by the GCC as part of the Arab Coordination Group. He also pledged $3 billion to projects that align with the Partnership for Global Infrastructure and Investment that was announced by the G7 this past June, as a modest pushback against China's Belt and Road Initiative. Finally, Biden participated in the first leaders' meeting of the I2U2 group, which brings the U.S., the UAE, India, and Israel together to launch and support water, energy, transportation, space, health, and food security initiatives.
But Biden could provide no real answer to two key issues that continue to destabilize the region. First, Iran: His visit came at a time that his own team still cannot say whether there will be a nuclear deal with Iran or not, and lacks a clear Plan B as to what the U.S. would propose if Iran continues moving toward a nuclear weapon and maintains its proxy presence in four Arab countries. Beyond insisting — but not credibly — that the U.S. would use force as a last resort, American partners were left as alarmed as before over the mounting threat of an ambitious Iran that has advanced missile, drone, and nuclear technology, as well as a proven track record in asymmetric warfare.
The other issue is that of the Israel-Palestine conflict, an issue that, in addition to the suffering of the Palestinians under occupation or siege and the denial of their national rights, continues to block deeper and faster regional integration and cooperation, and empowers Iran and radical groups throughout the region. Almost repeating Donald Trump's approach, Biden offered economic and humanitarian assistance, instead of putting America's weight behind a real attempt to forge a path toward resuming political negotiations — now with support from a wider Arab world — toward a two-state solution of some form and the ending of Israeli occupation.
The road ahead in the Middle East is still littered with serious challenges as well as significant opportunities. Biden's visit was not a game changer, but rather a resumption of necessary working relations between the U.S. and key partners in the Middle East, as the region — and the world — face fast-changing conditions. Biden drew much criticism in some parts of the U.S. media for his meeting with the Saudi crown prince, and much criticism from Palestinians and parts of the Arab world for his cozying up to the Israelis at the expense of the Palestinians, but he should be given credit for reengaging in the difficult realities of complex international relations with often difficult partners, and recognizing that despite faults on both sides — regional partners and the U.S. — the two sides have enduring interests and must continue to work closely to limit risks and expand opportunities.
Follow on Twitter: @paul_salem
Energy discussions yield no breakthrough solutions
Emily Stromquist
Non-resident Scholar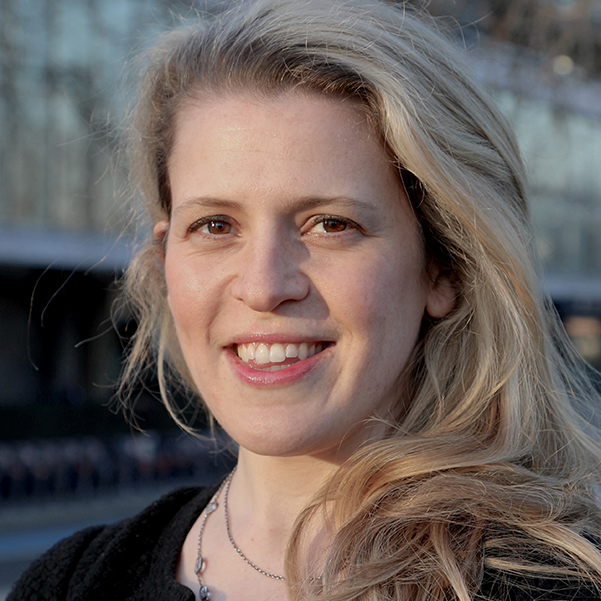 Energy was indisputably an underlying motivator for President Joe Biden's politically divisive trip to Saudi Arabia, even if he (correctly) was advised to make it about a great deal more: regional security, defense cooperation, human rights, etc. The president is facing voter backlash over high inflation and gasoline prices; Saudi Arabia is one of the few countries with spare capacity and strong sway at the OPEC+ negotiating table.
Yet, where energy is concerned, the president walked away relatively empty-handed. There was no pledge from Saudi Arabia to increase oil production, a move that could help address oil price volatility in the wake of the pandemic and Russia's invasion of Ukraine. While the administration was not necessarily expecting a win on this front, the president was undoubtedly hoping for something more concrete to show. Saudi Arabia made comments to the effect that it was prepared to do something in case of a supply shortage but reiterated that any action would have to be coordinated with OPEC+, which meets next on Aug. 3 to discuss output targets.
OPEC+ members have maintained a different view than the U.S. about the state of the market. The group currently plans for an increase of 640,00 barrels per day (bpd) in August and to freeze these levels through year-end. While Saudi Arabia and the UAE maintain some spare capacity, most members are struggling to hit their targets owing to sanctions, political instability, outages, or other technical issues. Saudi Arabia is expected to reach 11 million bpd by August, a level at which it has never sustained production. With expectations of a growing supply gap and plenty of geopolitical and economic uncertainty heading into 2023, Saudi Arabia is wary of reducing its shrinking spare capacity.
After the visit, some U.S. officials expressed optimism that Saudi Arabia and other Gulf producers will boost output. It is unclear whether this is political rhetoric ahead of the U.S. midterm elections, attempting to spin planned OPEC+ output hikes into a positive narrative about the visit, or if there has been more concrete talk of Saudi Arabia, the UAE, or others stepping in to cover shortfalls among OPEC+ producers. Either way, the market is unlikely to write in a major breakthrough.
Both parties agreed to continued consultations on energy markets, and agreements were signed on clean energy projects, nuclear energy, and uranium, although details were scarce. Ultimately, the visit proved to be more about opening a dialogue and improving channels of cooperation, but the results may not be so apparent in the near term.
Biden's visit to the Gulf succeeds, mostly
Gerald M. Feierstein
Distinguished Sr. Fellow on U.S. Diplomacy; Director, Arabian Peninsula Affairs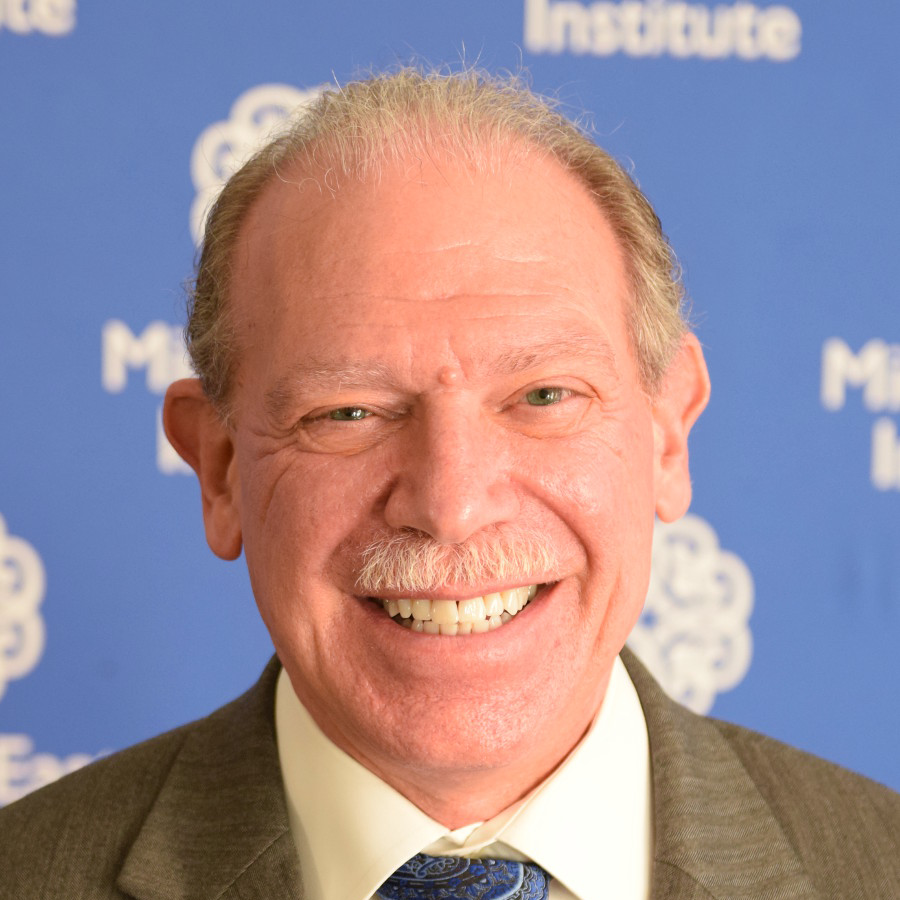 President Joe Biden's first foray to the Gulf region since taking office, on July 15-16, can be considered a success. His foremost requirement was to reset a relationship with Gulf Cooperation Council (GCC) partners that had frayed in recent months over differences in response to Russia's aggression in Ukraine and, by extension, steps needed to stabilize the global energy sector. Although the visit yielded no dramatic announcements of new commitments by either side, nevertheless, the Gulf oil producers gave some reason for optimism that the coming months will produce movement to increase production within the framework of the OPEC+ consortium. More fundamentally, both the final communiqué and the statements produced by each of the president's bilateral meetings reflected broad agreements on the major regional and global issues of the day.
A second significant fault line that had complicated U.S. relations was in the realm of defense and security, particularly regarding the response to the Iranian challenge to regional stability and a persistent narrative that U.S. commitment to regional security had diminished. In this regard, as well, the president's meetings went some way toward addressing regional concerns, highlighting the creation of new multilateral naval task forces to reinforce security in the Gulf, Gulf of Oman, northern Arabian Sea, and Red Sea, including enhanced efforts to interdict Iranian weapons smuggling to Yemen. Moreover, the president reiterated U.S. commitments to provide needed weapons to U.S. partners, although there was no explicit mention, for example, of the F-35 sale to the UAE, which has been a source of friction between the two governments. But unlike Biden's stop in Tel Aviv, the question of the Iran nuclear file was not a major factor in the president's talks in Jeddah. Indeed, Emirati diplomatic adviser Anwar Gargash used the occasion of the Biden visit to reiterate Emirati commitment to engaging Tehran diplomatically, including the potential for re-opening embassies.
Beyond efforts to smooth relations, the president's visit provided some opportunities to produce positive movement in several arenas. Most notably, the president achieved his objective of moving Israel and Saudi Arabia closer to normalizing relations. Recognizing that full normalization would not be in the cards at this time, Saudi agreement to open its airspace to Israeli commercial flights, as well as permitting Hajj pilgrims to fly directly from Israel, had been a presidential goal for the visit. In return, finalizing the agreement to restore Tiran and Sanafir, two postage stamp islands in the northern Red Sea, to Saudi sovereignty, which required Israeli and U.S. acquiescence, had been a Saudi objective for over five years.
The one sour note in the visit was the president's advertised decision to "confront" Mohammed bin Salman over the murder of Jamal Khashoggi. Presumably undertaken to satisfy domestic critics of the Saudi visit, there was no reason to believe that raising the issue would yield any positive result and, indeed, the Saudis responded predictably and aggressively to the president's comments. Given that the intent of the visit was to move past recent bilateral dissatisfaction with the state of relations, one wonders why the president agreed to this exercise in gratuitous sanctimony to appease a domestic audience that would not be appeased regardless of his effort.
Iran seeks to shape regional security calculations in wake of Biden visit
Alex Vatanka
Director of Iran Program and Senior Fellow, Frontier Europe Initiative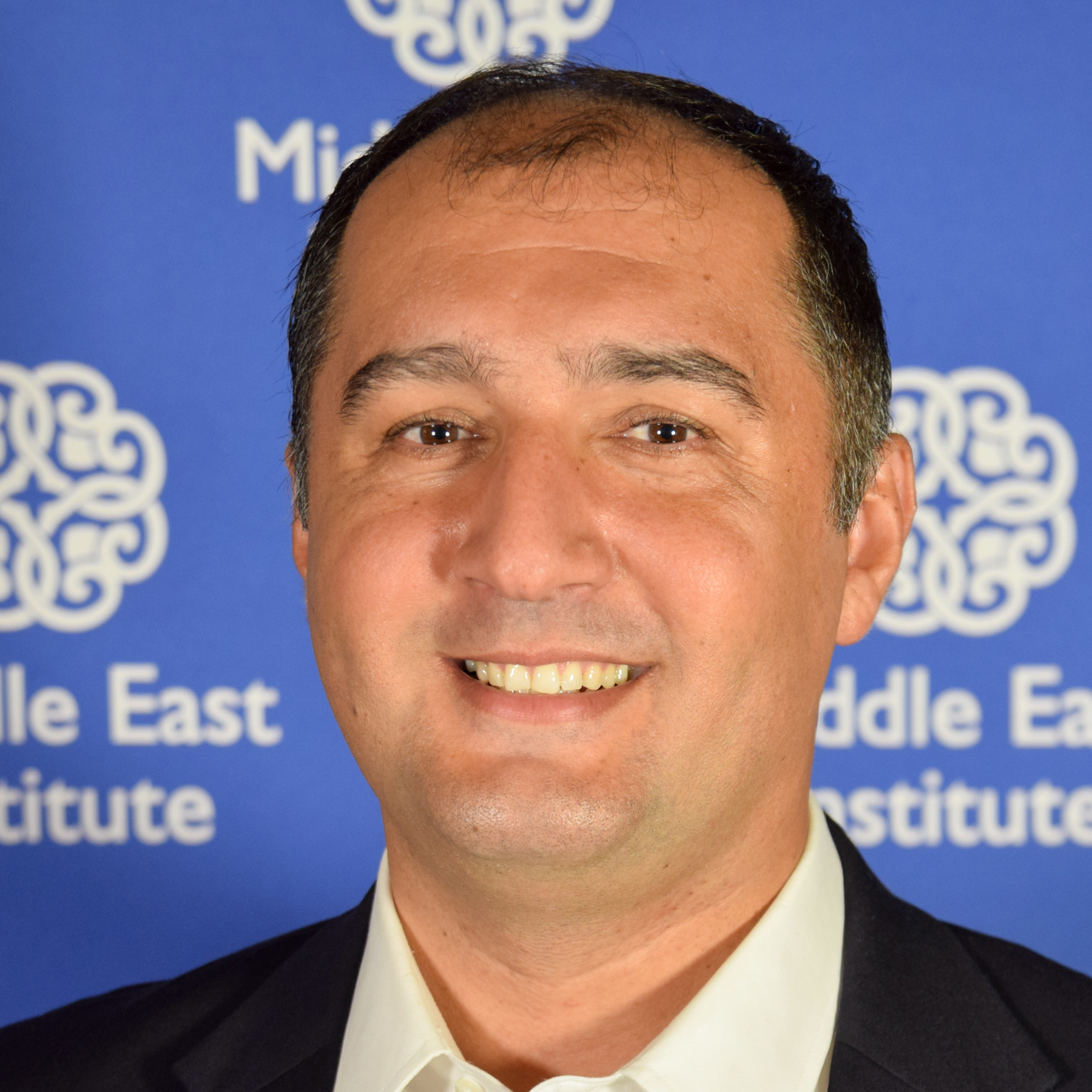 Iranian officials do not seem to view President Joe Biden's visit to Israel and Saudi Arabia as a turning point. At least not yet. Nonetheless, Tehran is upping the ante in the ongoing rhetorical war as a counter move.
Toward the end of Biden's regional tour, while the United States, Israel, and the Arab states pondered how to tackle the various challenges Tehran poses, several Iranian officials suddenly indicated that the Islamic Republic had not weaponized its nuclear program not because it cannot but because it has so far chosen not to do so.
Iran had for years publicly denied any interest in producing a nuclear weapon. Therefore, raising this issue now served only one objective: to warn the U.S., Israel, and the Arab countries about Tehran's options should Biden prove successful in bringing these partners together into a robust new anti-Iran military coalition.
There is, however, no sign that this coalition is in the making. In fact, the United Arab Emirates, Jordan, Egypt, Oman, and Qatar have all, in one way or another, denied any interest. Moreover, the Iraqis are still actively engaged in mediating between Tehran and Riyadh, while Oman mediates between Tehran and Cairo.
Tehran understood Biden's trip to be above all aimed at bringing Israel and Saudi Arabia closer. This would have positive regional implications for U.S. interests and yield political benefits in Washington for the beleaguered Biden presidency. But Riyadh continues to link its diplomatic recognition of Israel to the prospects of a two-state solution to the Israeli-Palestinian conflict as its asking price.
Even if the Saudis had taken Biden's visit as an opportunity to recognize Israel, which was never in the cards, the Iranians would have learned to live with it. Tehran wants to resume ties with Riyadh and cannot afford to turn Arab diplomatic recognitions of Israel into a litmus test. When the UAE recognized Israel in 2020, the Iranian government complained but accepted the reality.
Nor are the Gulf states intransigent. During Biden's visit, the Arab countries did not oppose nuclear diplomacy with Tehran but only urged Iran to cooperate with the International Atomic Energy Agency. Crucially, these Arab countries did not insist on a seat at the diplomatic table.
In the end, Tehran accepts that the Biden White House will keep the pressure on Iran, even if there is a new nuclear deal, which itself seems increasingly unlikely. The best option for all parties is to prevent a military conflict — something Iran, the U.S., and the Gulf states clearly want to avoid. The U.S. containment of Iran, mostly through sanctions, will, therefore, continue. This might not be enough for Israel, but it should currently suffice for the Arab countries as they themselves continue to engage with Iran in various delicate negotiating processes.
Follow on Twitter: @AlexVatanka
Pakistan reaches a deal with the IMF
Zubair Iqbal
Non-Resident Scholar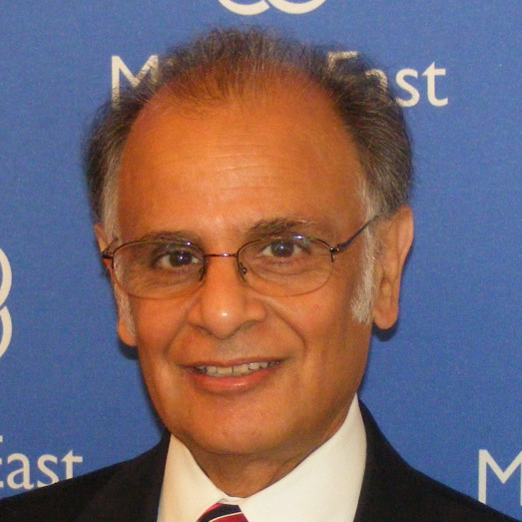 In July 2019, Pakistan initiated a three-year adjustment program supported by a $6.00 billion loan from the International Monetary Fund (IMF). It was aimed at implementing policies to recover from the adverse effects of the COVID- 19 pandemic, ensure macroeconomic and external debt sustainability, and effect structural reforms in order to promote self-sustaining and inclusive growth. The program met with mixed results and went off track in 2021-22 as global fuel prices rose dramatically, fiscal and external imbalances widened, external financing shrank, the rupee depreciated markedly, and inflation rose. Political challenges constrained robust implementation of reforms.
In order to address the worsened economic situation, Pakistan last week renegotiated the adjustment program with the IMF staff, which is expected to be approved by the IMF Board in about three weeks. It would support the new program with an additional disbursement of $1.17 billion and could catalyze further external financing. 
The new program is aimed at strengthening policy actions and bringing policies in line with the original IMF-supported program. The program calls for a determined implementation of the 2023 budget through significant spending cuts, higher taxation of hitherto undertaxed payers, and the creation of fiscal space for social support programs, while supporting steady economic growth. In particular, the new policy package calls for upward adjustments in petroleum product prices in line with global developments and reform of the power sector to ultimately eliminate implicit subsidies. Monetary policy will be tightened to reduce inflation and the exchange rate will continue to be determined by market forces so as to encourage exports, contain imports, and, together with a tightened fiscal stance, help improve the external payments position. The authorities expect to mobilize an additional $4 billion from bilateral and multilateral sources to support the program
The new policy package, though essential, will call for highly unpopular policy actions that could be difficult given the current divisive political situation. While a possible softening of global oil prices would help, effective implementation of the program will necessitate political compromises between the government and the opposition and the cooperation of the hitherto pampered and protected private sector so that domestic resource mobilization can be enhanced and dependence on external financing reduced.
Photo by MANDEL NGAN/AFP via Getty Images
---
The Middle East Institute (MEI) is an independent, non-partisan, non-for-profit, educational organization. It does not engage in advocacy and its scholars' opinions are their own. MEI welcomes financial donations, but retains sole editorial control over its work and its publications reflect only the authors' views. For a listing of MEI donors, please click here.