Contents:
Despite anti-democratic Knesset vote, Jerusalem march underscores strength of Israel's protest movement
Nimrod Goren
Senior Fellow for Israeli Affairs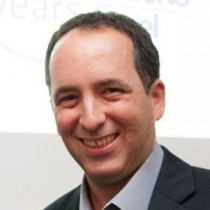 In a watershed moment for Israel's democracy, parliament approved the first anti-democratic law in Netanyahu's judicial overhaul. The struggle is far from over, however.

Despite the setback, the pro-democracy march to Jerusalem, which mobilized tens of thousands of Israelis, exemplified the major achievements of the protest movement that will boost it as it gears up for the next phase of the struggle.
Seven months after the establishment of the Netanyahu government, the first major judicial overhaul bill was approved by the Knesset on July 24. In the end, the governing coalition did not scale back the proposed reform, despite Prime Minister Benjamin Netanyahu's promises to do so in interviews to U.S. media outlets; it turned down compromise offers made until the very last minute, including by President Isaac Herzog; and it refused to halt the one-sided legislative process even when its mounting societal, diplomatic, and security costs became all too clear. The final vote was 64-0 in the coalition's favor, as the opposition members of the 120-seat legislative body walked out in protest.
They were joined by a massive number of pro-democracy Israelis — from across the political spectrum — protesting outside parliament, caring, hoping, praying, and fighting for the well-being of their state. They arrived in Jerusalem after an inspiring four-day march from Tel Aviv to Jerusalem. Starting small, the march grew by the hour, with more than 70,000 Israelis entering the gates of Jerusalem by foot on Saturday night, July 22.
Many have not left the capital since then, setting up a tent city not far from the Knesset, with an eye on the crucial judiciary vote. Their cause was supported by business leaders, who declared a strike; military reservists, who announced they will stop volunteering for service; former President Reuven Rivlin, who delivered a painful speech; and former prime ministers, ambassadors, heads of security agencies, physicians, and so on. Even President Joe Biden intervened, conveying multiple messages on the issue in one week, including an unprecedented phone call with Israeli journalist Barak Ravid.
The battle for Israel's democracy is far from over, even after the latest dramatic development in the Knesset. Despite the parliamentary defeat, the protest movement received a major boost from the success of the march to Jerusalem, which was the culmination of seven months of continuous protests and reflected everything that was achieved during this period.
In recent months, Israelis have mobilized en masse. More and more people became involved in the efforts to safeguard democracy, turning from concerned observers into protestors, and from protestors into devout activists; new alliances took shape, crossing previous ideological dividing lines; and new leaders emerged — inspiring, authentic, hopeful, optimistic, determined, and successful. Solidarity was established through weekly protests and was on clear display in each and every mile of the march from Tel Aviv to Jerusalem, as a new sense of belonging and a new ethos took shape among protestors. And all of this was well communicated, coordinated, and amplified through effective and innovative use of social media and technology.
Attempts will eventually be made to translate these achievements into concrete political power. It will take time, but the process of renewing the leadership of Israel's liberal democrats has certainly began. In the meantime, the dissonance between wins on the streets and losses in parliament will continue. But as this goes on and as the momentum on the streets grows, all eyes will now be on the Supreme Court, which will soon have to decide whether to strike down the new anti-democratic bill.
Follow on Twitter: @GorenNimrod
Quran burning sparks Iraq-Sweden row and puts Baghdad's foreign policy to the test
Randa Slim
Senior Fellow and Director of Conflict Resolution and Track II Dialogues Program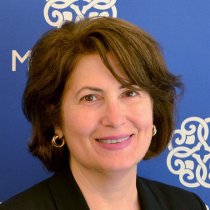 The responses of Iraqi politicians to the planned burning of the Quran and desecration of the Iraqi flag in Sweden have as much to do with domestic politics as with upholding the Quran's sanctity.

This is a serious test of the Sudani government's ability to limit the influence of domestic politics on its foreign policy priority of pursuing balanced regional and international relations.
Followers of Iraqi cleric Muqtada al-Sadr stormed the Swedish embassy in Baghdad and set it alight on July 20 during protests against a planned burning of the Quran and desecration of the Iraqi flag in Stockholm. In response, the government of Iraq severed its diplomatic relations with Sweden, expelled the Swedish ambassador, and recalled its charge d'affaires from Stockholm. Days later, a similar event was repeated in Copenhagen. In response, caravans belonging to the Danish Refugee Council were set on fire in Basra.
Not to be outdone by Sadr, pro-Iran Iraqi militias joined the fray on July 22 and organized their own demonstrations to protest the burning of the Quran in Sweden and Denmark. These demonstrations took place on the same day that Iranian Supreme Leader Ayatollah Ali Khamenei warned that by defending those who desecrated the Quran, Sweden was gearing up for war on the Muslim world.
The responses of Iraqi politicians, government and Sadr included, have as much to do with domestic politics as with upholding the Quran's sanctity. Since his self-imposed exile from politics, Sadr has been waiting patiently, looking for a cause to bring his people back to the streets in a show of force against the governing coalition. The planned burning of the Quran in Stockholm became that cause.
Severing relations with Sweden and expelling the Swedish ambassador were as strong decisions as Prime Minister Mohammed al-Sudani's government could take to stop Sadr's momentum and deny him the high ground in this contest over who is Islam's better defender. Following the Copenhagen event, Baghdad has upped the ante and is now threatening to cut relations with any government that allows the desecration of the Quran. This might be a slippery slope with severe consequences for Iraq's international relations and a position from which the government in Baghdad will find it difficult to extricate itself as similar events will likely take place at some point in other European countries as well. Germany's defense minister cancelled a planned trip to Iraq citing security risks after the demonstrations by pro-Iran Iraqi militias on July 22.
This is a serious test of the Sudani government's ability to limit the influence of domestic politics, particularly intra-Shi'a political competition, on its foreign policy priority of pursuing balanced regional and international relations. It is also a test of the willingness of the Iraqi government, particularly the Iraqi security forces, to fulfill their legal commitments to protect foreign missions as stipulated in the 1961 Vienna Convention on Diplomatic Relations.
Follow on Twitter: @rmslim
Saudi-UAE competition in the spotlight
Ibrahim Al-Assil
Senior Fellow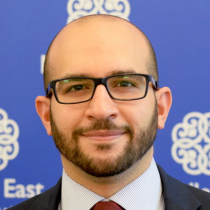 The competition between Saudi Arabia and the UAE has deep historical roots and while the rivalry has ebbed and flowed over time, current dynamics suggest a growing likelihood of renewed tensions.

Differences have emerged between Riyadh and Abu Dhabi over the war in Yemen, reconciliation with Qatar, and Saudi rapprochement with Iran, as well as over economic interests, especially regarding oil production strategies and priorities.
Over the past week, discussions surrounding the Gulf region have been dominated by a revealing report from The Wall Street Journal on the escalating competition between Saudi Arabia and the United Arab Emirates. The report highlighted a striking statement made by Saudi Crown Prince Mohammed bin Salman (MBS) to a group of local reporters, accusing the UAE of betraying Saudi Arabia. Coinciding with the report's publication, UAE Prime Minister Mohammed bin Rashid visited Jeddah to attend the Gulf Cooperation Council-Central Asia summit. His plane raised the flags of both the UAE and Saudi Arabia in a seeming attempt to portray a sense of closeness between the two countries.
The rivalry between Saudi Arabia and the UAE has deep historical roots. It has involved differences in ideologies, territorial claims, oil field disputes, and regional competition. While this competition has ebbed and flowed over time, current regional and local dynamics indicate a growing likelihood of renewed tensions.
After becoming deputy crown prince in 2015, MBS found a mentor and ally in UAE President Mohamed bin Zayed (MBZ). They shared a common regional threat perception and the goal of countering both Iran and political Islam. However, their diverging interests became evident in their involvement in the Yemen conflict and their severing of ties with Qatar. The war in Yemen further exposed differences in their approaches and end goals. The two countries have also displayed disagreements or at least a lack of coordination concerning reconciliation with Qatar and Saudi Arabia's rapprochement with Iran.
Economic interests have fueled this competition as well, particularly due to their different strategies and priorities for oil production. The conflict in Ukraine acted as a catalyst to intensify the rivalry, with Saudi Arabia attempting to entice corporations to shift their regional headquarters from the UAE to Saudi soil.
The question now centers on how Saudi Arabia and the UAE will manage their differences. MBS's statement to reporters as cited in The Wall Street Journal article — "They will see what I can do" — has raised concerns about the potential for rigid stances and ultimatums. Finding common ground and a willingness to compromise will be essential for both the region and the interests of the United States.
Follow on Twitter: @IbrahimAlAssil
The rift between Pakistan and Afghanistan grows wider
Marvin G. Weinbaum
Director, Afghanistan and Pakistan Studies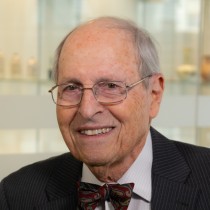 The Tehreek-e-Taliban Pakistan's renewed attacks have unsettled Pakistan, which is currently gripped by gnawing economic problems and persistent political instability.

The group has become a thorn in Pakistan-Afghanistan relations, as its commanders and fighters have long enjoyed Taliban protection. Islamabad has repeatedly hinted that without Kabul's cooperation it might undertake direct action to uproot the group.
Pakistan has of late witnessed a surge in terrorist activity with attacks by Tehreek-e-Taliban Pakistan (TTP) directed toward military and law enforcement personnel in Khyber Pakhtunkhwa and Balochistan provinces. Twin suicide bombings of a police compound in Peshawar on July 20 were alarming, and an attack on July 12 in northern Balochistan killing 13 soldiers resulted in the military's highest single-day death toll in years. While the TTP is no match for Pakistan's security forces, its renewed attacks have succeeded in unsettling a country currently gripped by gnawing economic problems and persistent political instability.
Longstanding grievances among Pakistan's ethnic Pashtun and Baloch communities and blows to the Pakistan's army's reputation have facilitated the TTP's growth and expanded its strategic agenda. Despite the military's claims of neutralizing 1,712 terrorists in the first half of this year, the TTP appears to have replenished its ranks through local recruitment. In what amounts to a redesign of its jihad policy, the organization has apparently shifted its focus from indiscriminately targeting Pakistani civilians in suicide attacks to concentrating on government security forces. Having merged its Islamic radicalism with ethnic nationalism, the TTP has now forged alliances with ethnic separatists, most prominently militant Baloch groups.
The TTP also presents Pakistan with foreign policy challenges, none more so than in its relations with Afghanistan. For almost a decade TTP commanders and their fighters have enjoyed Taliban protection, a token of their years-long fraternal ties and their declared allegiance to Taliban Supreme Leader Hibatullah Akhundzada. In the face of Pakistan Army Chief Asim Munir's recent warning to the Taliban regime of severe consequences for sheltering the TTP, Kabul continues to deny giving safe harbor to any terrorists.
And yet the Kabul government has not been entirely dismissive of Pakistan's domestic security concerns. Last year, interim Interior Minister Sirajuddin Haqqani brokered a three-month-long ceasefire between the TTP and the Islamabad government during which, however, many TTP fighters reoccupied previous strongholds in Pakistan. The organization's most recent wave of terrorist attacks in Pakistan was launched at a time when, to placate Islamabad, Kabul agreed to relocate TTP combatants from their border bases to northern Afghanistan. But when it came to repositioning, the TTP balked. As was similarly evident from the failed ceasefire negotiations, the TTP are not inclined to submit to either Islamabad or Kabul.
Increasingly frustrated by the Kabul government's seemingly duplicitous policies toward the TTP, Pakistan last week sent its recently appointed special envoy to Afghanistan, Asif Ali Durrani, on a three-day mission to impress upon the Islamic regime the urgency of acting against the TTP and to remind Taliban leaders of their promises to deny the use of Afghan soil for terrorist attacks on other countries. Islamabad has repeatedly hinted that without Kabul's cooperation Pakistan might undertake direct action to uproot the TTP by ordering surgical strikes and other combat operations inside Afghanistan. Such actions, if taken, are bound to provoke retaliation from the Taliban regime, widening an existing breach between the two countries, certainly an ironic outcome to what had once been so close an embrace between Pakistan's intelligence services and their Afghan insurgent clients.
Research assistant Naad-e-Ali Sulehria contributed to this piece.
Follow on Twitter: @mgweinbaum
President Tebboune visits China as Algeria seeks to raise its global profile
John Calabrese
Senior Fellow and Book Review Editor, MEJ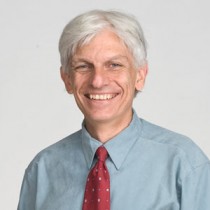 President Tebboune's visit was aimed at enhancing bilateral economic ties and obtaining Beijing's support for Algeria's membership in the BRICS grouping of leading emerging economies.

President Tebboune returned home with a pledge from China to invest $36 billion in Algeria across multiple sectors and an expression of interest in strengthening cooperation in security and national defense, but only time will tell how these translate into concrete undertakings.
Algerian President Abdelmadjid Tebboune's five-day visit last week to Beijing, where he met with General-Secretary Xi Jinping, was his first trip to China since taking office in December 2019. The visit took place at a time when Algeria, capitalizing on opportunities created by changing energy markets, has sought to reinvigorate its regional role and raise its global profile.
President Tebboune's visit was aimed at enhancing bilateral economic ties and obtaining Beijing's support for Algeria's membership in the BRICS grouping of leading emerging economies, thereby deepening the already robust relationship with China while boosting his domestic political standing ahead of the 2024 presidential election.
Algeria's cordial relations with China date back to the 1960s, during which Beijing provided strong support for the National Liberation Front's anti-colonial struggle against France. However, it has been during the past two decades that China's economic footprint in Algeria has expanded dramatically, much as it has throughout the Middle East and North Africa as well as the African continent. 
The Sino-Algerian relationship, which was elevated to a so-called "comprehensive strategic partnership" in 2014, is anchored in robust trade and investment. China is Algeria's leading source by far of imported goods. Chinese investment, most notably in transportation and logistics infrastructure, surpassed that of France in 2012. Since then, China has also made sizeable investments in the Algerian energy sector, including a Sinopec-Sonatrach production-sharing contract signed in May 2022.
According to the joint statement released by the Chinese foreign ministry at the conclusion of Tebboune's visit, Algeria and China have agreed to deepen cooperation in several key sectors, including infrastructure and petrochemicals. In talks with President Tebboune, Chinese Premier Li Qiang reportedly also advocated the expansion of cooperation under the Belt and Road Initiative (BRI) into "emerging areas," such as telecommunications, information technology, digital economy, new energy vehicles, and space satellites — in keeping with the basic thrust of BRI 2.0 across the Global South.
President Tebboune returned home from Beijing armed with a pledge by China to invest $36 billion in Algeria across multiple sectors and an expression of interest in strengthening cooperation in security and national defense. However, it is too soon to tell if, when, and to what extent the positive outcomes of Tebboune's meetings will translate into concrete undertakings.
It would also be prudent to avoid concluding that Algeria is in Beijing's pocket. On the contrary, evidence indicates that Algiers is seeking to balance its relations with Europe, Russia, and China. Over the past year, it has hosted European Council President Charles Michel, European Commissioner for Energy Kadri Simson, and High Representative for Foreign and Security Policy Josep Borrell. Last August, French President Emmanuel Macron led a delegation to Algiers, seeking a "renewed partnership." This past January, Italian Prime Minister Giorgia Meloni launched her Mediterranean Policy in Algiers. In 2022, Sonatrach secured new long-term gas supply contracts with Italy and Spain totaling $60 billion. Although Algeria's longstanding reliance on Russian military hardware could prove to be a vulnerability, creating a gap that China and others might seek to fill, for the time being the defense relationship with Moscow endures.
Finally, it is worth noting that whereas Russia's February 2022 invasion of Ukraine bolstered Algeria's standing as a key energy provider for Europe and hydrocarbons exports spurred a post-pandemic economic rebound, the World Bank forecasts slower growth for 2024 and 2025. Both inflation and unemployment, especially among youth, remain stubbornly high. The socio-economic grievances that triggered the popular uprising in 2019 known as the Hirak continue to simmer. Compounding these domestic challenges are Algeria's heightened tensions with Morocco, uncertainty over Libya's future, Tunisia's seemingly inexorable economic collapse, and turmoil across the Sahel. A healthy injection of Chinese investment into the Algerian economy, should it be forthcoming, could help alleviate some of these pressures but is no substitute for good governance, any more than it is with China's other distressed assets.
Photo by Amir Levy/Getty Images
---
The Middle East Institute (MEI) is an independent, non-partisan, non-for-profit, educational organization. It does not engage in advocacy and its scholars' opinions are their own. MEI welcomes financial donations, but retains sole editorial control over its work and its publications reflect only the authors' views. For a listing of MEI donors, please click here.