Contents:
An emboldened Afghan Taliban ramps up its attacks
Marvin G. Weinbaum
Director, Afghanistan and Pakistan Studies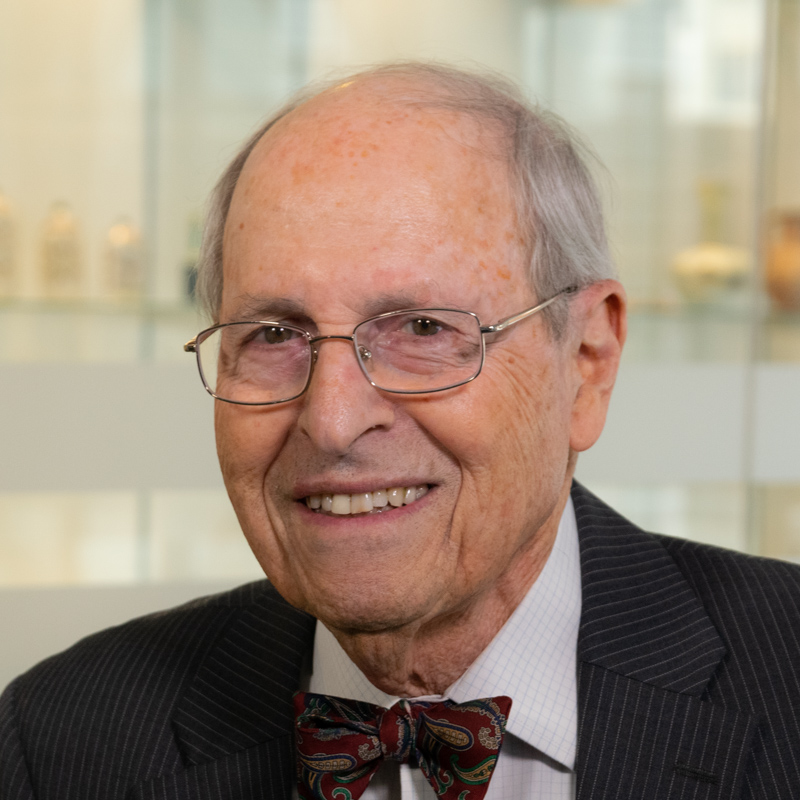 With U.S. and allied troops in Afghanistan slated to leave by September or earlier, the Taliban may wait to unleash in full fury its military offensive against government security forces and civilian targets. But in what is probably a preview of its plans, the Taliban has of late sharply increased its attacks along multiple fronts. Targeted assassinations and bombings are on the rise, and insurgent forces are consolidating their grip on districts surrounding the country's provincial capitals. An emboldened Taliban appears to be eyeing a military victory, but its campaign to dislodge the Kabul government along with its constitutional foundations is political and psychological as well.
Across the country over the period from April 30 through May 8, insurgents killed at least 156 government security personnel along with 117 civilians. The civilian figure includes at least 70 students who died last Saturday in bomb blasts outside a girls' school in western Kabul that also left more than 150 injured. As the U.S. and allied NATO troop withdrawals proceed and full responsibility is being transferred to the Afghans, the Taliban has found increased opportunity to flex its muscle. Left very much on the defensive, Afghan forces have recently been engaged countrywide in heavy fighting, the worst in Helmand, Ghazni, Baghlan, Maidan-Wardak, and Laghman provinces. Although much U.S. military equipment will remain in Afghanistan, the expected departure of thousands of foreign contractors employed in maintaining the Afghan air force and much else is certain to severely hamper their fighting capacity.
The Taliban is also intensifying its political and psychological campaigns designed to undermine confidence in the Kabul government's ability to protect citizens and to gain a strong position to dictate terms should negotiations resume. Whatever insurgent group actually perpetrated last week's school bombing, leaders of the Hazara ethnic community were quick to accuse the government of not doing enough to protect this Shi'a minority. Kabul, already on edge, is being plagued by electricity blackouts as the pylons north of the city have increasingly come under attack. The fighting in Helmand that has already forced out a thousand families heralds what will almost inevitably become a widening refugee challenge for the Ghani regime. Seeking to divide Afghans from their government, the Taliban has reportedly reached out to party, ethnic, and tribal leaders in hopes of drawing them into separate peace deals.
The U.S. and others have announced their intentions to continue aiding the Kabul government financially and diplomatically. However, if after their departure, violence reaches a fever pitch, a humanitarian crisis erupts, and Afghan defense forces and the regime itself show signs of unraveling, will Washington and its NATO allies be content to just stand by? Afghanistan could soon become a major foreign policy black eye for the Biden administration.
This article was co-authored by Jack Ryan and Ghasharib Shoukat, research assistants to Marvin G. Weinbaum.
Follow on Twitter: @mgweinbaum
Escalations in East Jerusalem amid Sheikh Jarrah home evictions
Nooran Alhamdan
Graduate Fellow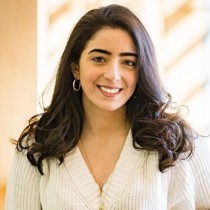 On May 9, the Israeli Supreme Court delayed a hearing on Palestinian evictions from the occupied East Jerusalem neighborhood of Sheikh Jarrah, following days of violence by Israeli settlers and armed forces. The decades-long saga of Sheikh Jarrah can be traced back to the 1970s, when settler organizations Nahalat Shimon and Ateret Cohanim filed legal cases to gain ownership of the neighborhood, even though Palestinian internally displaced persons have lived there since 1956. These lawsuits have been upheld by Israeli courts and several families in Sheikh Jarrah had their homes seized from them as recently as this week, including the Al-Ghawi family.
The settler organizations plan on building a 200-person unit in Sheikh Jarrah and are funded heavily by the Israel Land Fund, founded by Arieh King, the deputy mayor of Jerusalem, who has spoken openly of converting the majority of East Jerusalem into private Jewish residences. State Department spokeswoman Jalina Porter stated, "We are deeply concerned about the potential eviction of Palestinian families in the Silwan neighborhood and in Sheikh Jarrah, many of whom have lived in those homes for generations. ... As we have consistently said, it is critical to avoid unilateral steps that exacerbate tensions or take us further away from peace, this includes evictions, settlement activity, and home demolitions."
Following escalations in Sheikh Jarrah, the evening of May 9 was marked by violence in the Al-Aqsa compound, with the Israeli military firing rubber bullets, stun grenades, and tear gas canisters at Palestinian civilian worshippers. This coincided with a planned Israeli nationalist march in Jerusalem, in which thousands of Israeli settlers were set to march through the Old City, although it was called off once the route was changed to avoid Damascus Gate.
Since the events in the Al-Aqsa compound, the situation has continued to escalate on May 10, with reports suggesting that more than 300 Palestinians injured by Israeli armed forces, Hamas launching rockets into Israel, and three children killed in Gaza by Israeli military action. The United States has expressed "serious concern" about the violence in Jerusalem.
Egypt-Turkey talks are a start, but it's what comes next that matters
Mirette F. Mabrouk
Senior Fellow, Director of the Egypt program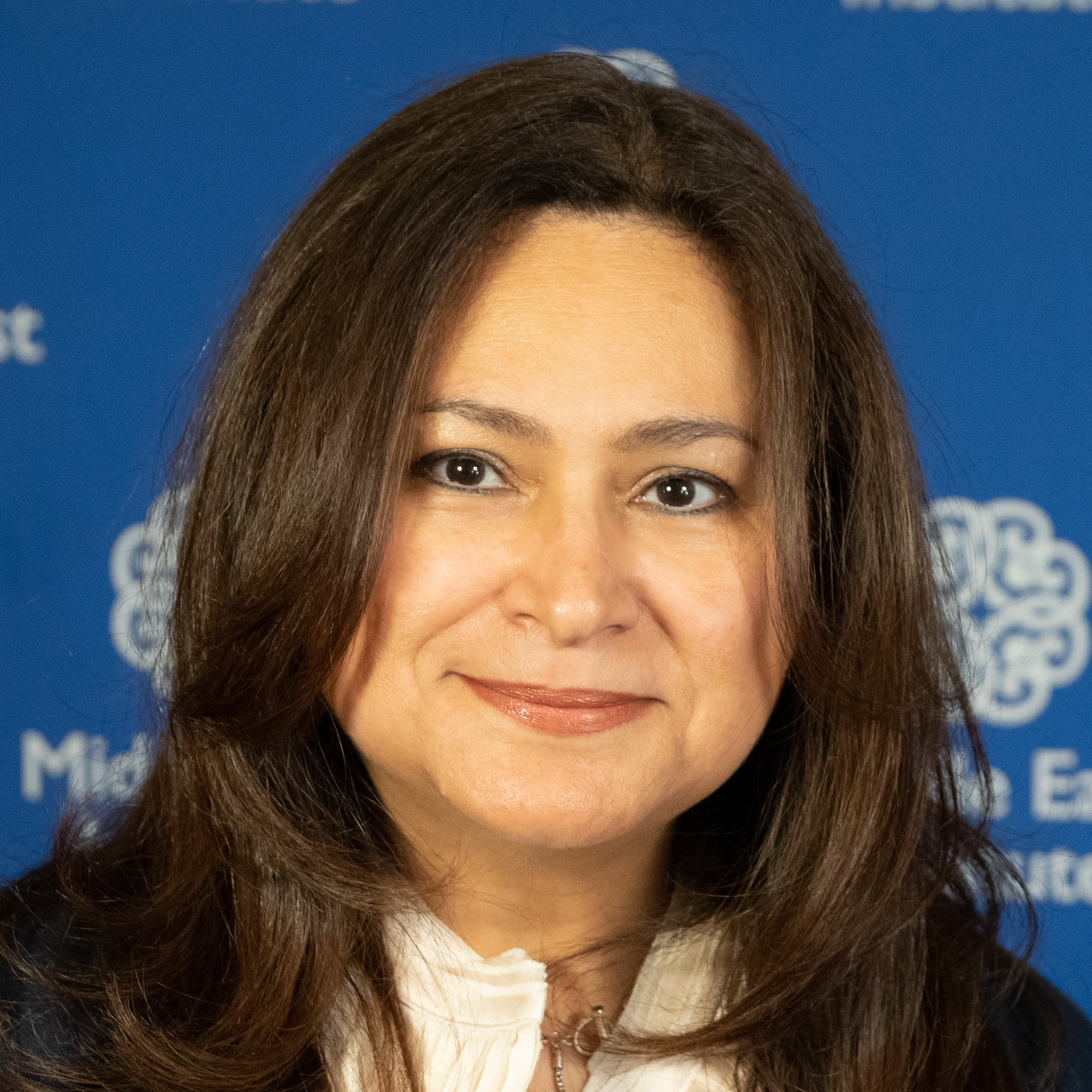 For a much-hyped event, the Egypt-Turkey talks that concluded in Cairo last Thursday, the first high-level talks since 2013, produced a distinctly circumspect little statement. Released jointly by both countries, the very brief statement said only that the talks had been "frank and in-depth" on regional issues and essentially, the parties would go away and think about what to do next.
It should not have come as a huge surprise. Relations between Egypt and Turkey took a nose-dive after the ouster of former President Mohamed Morsi of the Muslim Brotherhood (MB) by the Egyptian military following mass protests against him in 2013. Turkey is a supporter of the movement and positions itself as a regional leader on the MB. That support put it at odds not only with Egypt, but with most of the Gulf countries, with the notable exception of Qatar.
Egypt-Turkey relations have continued to be rocky, with a sharp uptick in hostile language when Turkey intervened in the Libyan civil war by sending arms and Syrian mercenaries to support the U.N.-recognized Government of National Accord (GNA) against Khalifa Hifter's Libyan National Army (backed in turn by Russia, Saudi Arabia, the UAE, Egypt, and France), tipping the scales of the conflict in favor of the GNA. The long, porous Libyan border is a major security concern for Egypt, which was already battling Islamists in North Sinai, some of which had trained in Libya. Egypt took one look at the foreign mercenaries and decided it was a step too far in the wrong direction. It promptly declared the towns of Sirte and Jufra in Libya red lines, pending military action.
A tense period of chest-beating ensued, after which everyone retreated to their respective corners.
However, while relations have been rocky, they have never been severed. Ambassadors may have been recalled, but the diplomatic missions are still headed by foreign ministry representatives at the minister plenipotentiary level. Economic, political, and even security channels have all remained open, basically because pragmatism usually has the upper hand over idealism in foreign policy.
In Turkey's case, an extra dose of pragmatism appears to be on the menu. The country is effectively at loggerheads with Egypt, many of the Gulf countries, and even its own NATO allies, and it makes sense to start building bridges. Ankara has made tentative overtures to Cairo since last summer, but Egyptian diplomatic sources have privately said that they need to see a solid commitment from Turkey for any real reconciliation to take place.
Chief among Egypt's concerns are Libya and the MB, as well as, perhaps less urgently, eastern Mediterranean maritime demarcation lines.
In the case of Libya, Egypt, which follows a conservative and pragmatic foreign policy, has stepped up to support the new U.N.-driven reconciliation process and interim government. To pursue reconciliation, it will want to see Turkey pull back its fighters from Libya, among them hundreds of Turkish troops and thousands of Syrian mercenaries, something Turkey has not yet indicated it is ready to do.
Just as urgently, Egypt wants to see Turkey do something about the MB, which it has designated a terrorist organization, such as hand over members wanted in Egypt for terrorism-related offences and quash attacks on Egypt from affiliated media broadcast from the country. Turkey has balked at turning over any MB members, whom it points out are legal residents, but in a surprise move, the Turkish government has asked three such Istanbul-based stations to soften their criticism of the Egyptian government, leading to some programs being pulled. The Egyptian governments called it "a good initiative from the Turkish side that established a favorable atmosphere to discuss issues of dispute between the two nations."
Any further progress on this issue is up to Turkey. The status quo has been uncomfortable and counterproductive for both countries, but not insurmountable and in all likelihood, sustainable for some time to come. Both countries can maintain a barely polite diplomatic distance without too many major issues. However, increased cooperation and better relations would be more productive all around, particularly for Turkey, which is trying to mend myriad fences. It remains to be seen, however, how keen it is to mend them and what steps it is prepared to take to ensure success.
Follow on Twitter: @mmabrouk
The significance of PM Khan's visit to Saudi Arabia
Syed Mohammad Ali
Non-Resident Scholar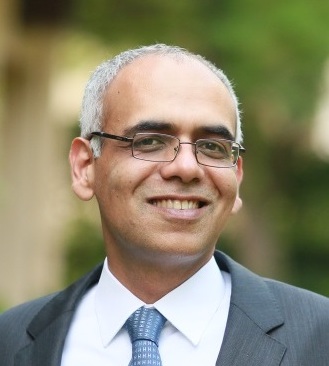 Pakistani Prime Minister Imran Khan has just completed a three-day visit to Saudi Arabia, aiming to reset bilateral ties between the two countries. Khan's visit to Riyadh seemed especially significant as it was preceded by the arrival of Pakistan's army chief, who exerts major influence on the country's foreign policy.
Press statements released during the visit have predictably focused on reinvigorating economic ties, especially to attract Saudi investments and to explore further opportunities for Pakistani migrant workers. Yet, it is the political implications of this visit that have generated the most interest.
The longstanding bilateral relationship between the two countries has experienced several stresses in recent years. Pakistan did not join the Saudi-led coalition's war against the Iran-backed Houthi rebels in Yemen in 2015 and it remained neutral during the Gulf crisis with Qatar in 2017. Conversely, Saudi Arabia has developed close economic ties with India, and it did not condemn India's 2019 revocation of the special status of Kashmir, a disputed territory that remains a bone of contention between nuclear-armed India and Pakistan.
Frustrated by Saudi Arabia's unwillingness to condemn India, PM Khan threatened to bypass the Saudi-led Organization of Islamic Cooperation (OIC) and hold a parallel meeting to discuss the Kashmir issue. Riyadh responded by withdrawing $1 billion of a $3 billion interest-free loan it had extended to Pakistan. While further escalation was averted, the bilateral relationship has remained strained.
The Saudi invitation to PM Khan and the Pakistani army chief comes at a time when the new U.S. administration has decided to adopt a more critical stance toward Saudi Crown Prince Mohammed bin Salman and is also considering restoring the Iran nuclear deal. Trying to mend its strategic ties with Pakistan is an attempt by Saudi Arabia to hedge its bets and adjust to emergent geopolitical realities within the broader region.
After improving relations with Qatar, Saudi Arabia has now signaled a willingness to reconcile with Iran, an issue on which it could benefit from Pakistani mediation. Conversely, while Saudi Arabia may not be willing to jeopardize its relationship with India over the Kashmir issue, it is trying, alongside the UAE, to lessen tensions between India and Pakistan. Pakistan remains an important country for Saudi Arabia to exert influence in Afghanistan and to integrate itself into the Chinese Belt and Road Initiative. A reset of Saudi-Pakistani ties could thus have much broader implications than helping to address Pakistan's economic woes.
It's make or break time for Israel
Roie Yellinek
Non-Resident Scholar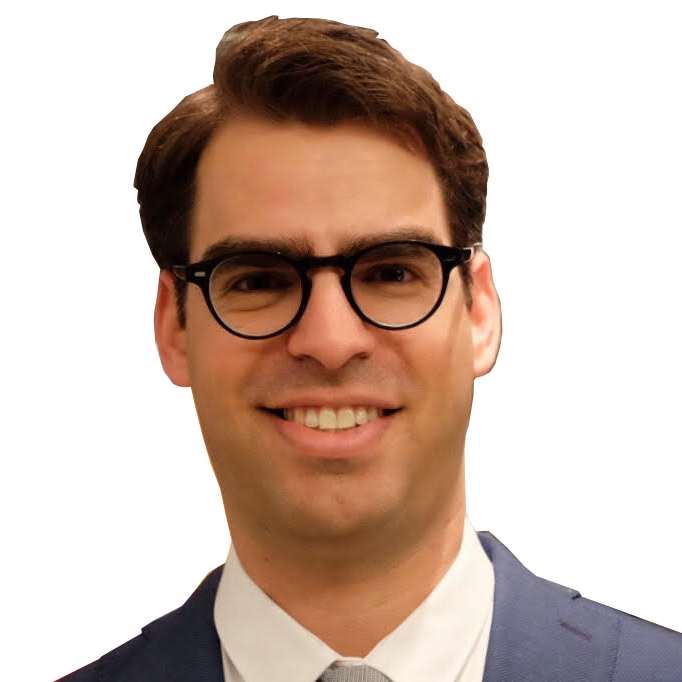 Yair Lapid, chairman of the Yesh Atid party, received the mandate from the Israeli president last week and he has 28 days to form a government. While the real chances he'll be able to do so are not very high, if he and his counterparts in the Knesset are able to make it happen, the Israeli people might thank them in both the short and the long term. Lapid's chances are not very high due to the serious gaps among the parties that make up the possible government. But, and it is a big but, all these parties share one important and motivating thing in common: a desire to replace Prime Minister Benjamin Netanyahu.
After four rounds of elections without a clear result, the Israeli people want national stability and to hear nothing more about elections and all the accompanying issues. This is Mr. Lapid and his counterparts' biggest advantage: They can put an end to the endless rounds of elections by focusing on the 80% that unifies them and postpone the 20% that they disagree on, as many in the Israeli press and on social media have been repeating in the past few days. If they "make it" by forming a government, they will reap the fruits of doing so for their entire political careers. But if they "break it" and fail to realize their promises to change the system, to offer a new politics, and to form a unity government, they will lose now and it may even result in the end of their political careers.
All of them, from Nitzan Horowitz and Merav Michaeli on the left to Naftali Bennett and Gideon Saar on the right, have a lot to lose if the current attempt to form a government fails. However, if they show flexible thinking and modesty, they will present themselves within Israel and abroad as real leaders. And in the words of the Jewish Talmud, "One may acquire eternity in a single hour."
Follow on Twitter: @RYellinek
Photo by JAVED TANVEER/AFP via Getty Images
---
The Middle East Institute (MEI) is an independent, non-partisan, non-for-profit, educational organization. It does not engage in advocacy and its scholars' opinions are their own. MEI welcomes financial donations, but retains sole editorial control over its work and its publications reflect only the authors' views. For a listing of MEI donors, please click here.