This week's briefing on recent news and upcoming events in the region featuring Gerald Feierstein, W. Robert Pearson, Mirette F. Mabrouk, Paul Scham, and Marvin G. Weinbaum.
An end to the intra-GCC dispute: Headline or hype?
Gerald Feierstein
Senior Vice President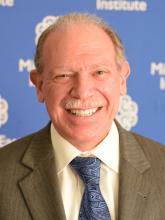 A statement by Saudi Foreign Minister Faisal bin Farhan at the Manama Dialogue on Dec. 4 that a resolution of the three-year-old intra-GCC dispute pitting Qatar against the "Quartet" of Saudi Arabia, the UAE, and Bahrain (along with Egypt) "looks in reach" has rekindled hope that the Qatar boycott is nearing an end. The lead negotiator, Kuwaiti Foreign Minister Sheikh Ahmed Nasser al-Mohammed al-Sabah, echoed Prince Faisal's positive assessment.
Speculation of an imminent breakthrough had recently intensified following a statement by National Security Adviser Robert O'Brien that the Trump administration would press for a resolution in its waning days and by the announcement that Donald Trump's son-in-law and senior adviser, Jared Kushner, would visit Riyadh and Doha to help advance the negotiation. In addition to Trump's interest in strengthening his legacy in the Gulf region, the Saudis also reportedly see an end to the dispute as a signal to the incoming Biden administration that they seek to clear out potential obstacles to a positive relationship before Jan. 20.
Despite the positive indicators, there are ample reasons for skepticism that this flurry of activity truly marks an end point to the dispute. First, it is the UAE, not Saudi Arabia, that is the main driver of the dispute with Qatar, and the Emiratis, Bahrainis, and Egyptians have remained reticent on the prospects for a resolution. The Emirates' ambassador to Washington, Yousef al-Otaiba, recently reiterated that resolving the dispute with Qatar is not an Emirati priority. In fact, the Saudis appeared to be prepared to end the dispute a year ago when they invited Qatar's amir, Sheikh Tamim, to participate in the annual GCC summit. Tamim ultimately declined to attend. Moreover, although the Kuwaitis have suggested that they are working on a formula to paper over the Quartet's demands, details are few. The outlines of a sustainable resolution remain unclear when the differences among the parties reflect real differences over fundamental issues involving the future of the region. Instead, if there is an agreement now, the likely scenario is a temporary patch similar to the 2014 agreement that merely serves as a prelude to the next flare-up.
@j_feierstein
US sanctions draw nearer on Turkey
W. Robert Pearson
MEI Scholar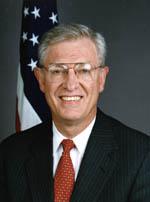 Congress expects to pass the U.S. defense authorization bill on Tuesday. The bill requires the president to sanction Turkey for its purchase of the S-400 missile system, which it states is a "significant transaction" under legislation passed in 2017 aimed at nations buying major weaponry from Russia.
Turkish President Recep Tayyip Erdogan, for his part, on Oct. 25 directly taunted Congress: "Whatever your sanctions are, don't be late," he said. Turkey's diplomacy too often is hostile to the U.S. Congress and Congress has returned the favor. In October 2019, the House overwhelmingly passed an Armenian genocide resolution, an act triggered by a furor over Turkey's military assault on Kurds in Syria. In December 2019, Congress passed legislation enabling arms sales to Cyprus, authorizing foreign military financing assistance for Greece, and authorizing an energy center to study cooperation between the U.S., Israel, Greece, and Cyprus. Never before has Congress held such a negative view of Turkey's actions.
Mr. Erdogan is a boxer. He likes to exchange blows, convinced he will wear down his opponents in the end. His political wizardry at home has vaulted him time and again to new successes. Each new win, however, has narrowed his support base. Now he depends solely on loyalist supporters and a right-wing nationalist party in the face of a weakening economy and a series of stymied gambits in foreign affairs.
President Donald Trump has repeatedly said he will veto the legislation over an unrelated issue. If he vetoes, and Congress passes the legislation again with a veto-proof majority, Mr. Trump could still assess the lightest of the available sanctions. There also is a conceivable constitutional argument by which a president can ignore a mandate. If Mr. Trump were to do so, it would apply to President-Elect Joe Biden when he takes office. Mr. Biden presumably prefers not to begin his relationship with Turkey by assessing sanctions. While the mandate expresses a widely shared American view, it directly affects how a president conducts foreign policy and thus American security. The public pressure behind the legislation, however, would make it difficult for Mr. Biden to ignore.

Geopolitics and human rights in the spotlight as President Sisi visits France
Mirette F. Mabrouk
Senior Fellow, Director of Egypt program
الجغرافيا السياسية وحقوق الإنسان في دائرة الضوء أثناء زيارة الرئيس السيسي لفرنسا
ميريت مبروك
مديرة برنامج مصر بمعهد الشرق الأوسط
"إعادة التفكير في الحقوق المدنية يجب أن يكون من أولويات الحكومة المصرية، لأسباب داخلية ودولية أيضا".
 
مع تعدد الزيارات الرئاسية، كان من الممكن أن تكون هذا الزيارة أفضل قليلاً. في 6 ديسمبر قام الرئيس المصري عبد الفتاح السيسي بزيارة رسمية إلى فرنسا بدعوة من الرئيس الفرنسي إيمانويل ماكرون. أبرزت الصحافة في كلا البلدين إلى حد كبير العلاقة القوية بين مصر وفرنسا، مستشهدة "بالقضايا الدولية والإقليمية ذات الاهتمام المشترك، فضلاً عن إمكانية زيادة استثمارات الشركات الفرنسية في مصر والتبادل التجاري بين البلدين". بدون ذكر التعاون العسكري المتزايد ومبيعات الأسلحة وهي أمور ذات أهمية كبرى.
كانت فرنسا المورد الرئيسي للأسلحة لمصر بين عامي 2013 و2017، لكن تلك الصفقات، بما في ذلك تلك المتعلقة بالمزيد من مقاتلات الرافال والسفن الحربية، كانت على وشك الانتهاء.
من الواضح أن فرنسا ليست فقط حريصة على الحفاظ على تلك العلاقة، ولكن أيضًا على تقويتها، كما هو الوضع بالنسبة لمصر، التي تسعى إلى تنويع علاقاتها بينما تراقب الإدارة الجديدة في الولايات المتحدة عن كثب.
الأمر أكبر من مجرد بيع الأسلحة. فمع خروج المملكة المتحدة من الاتحاد الأوروبي وما تتعرض له القيادة الألمانية المطلقة من تذبذب وارتباك نتيجة للخروج الوشيك لأنجيلا ميركل، فإن فرنسا تتشوق لتولي القيادة. كما أنها تكثف الاهتمام والنفوذ في شرق البحر المتوسط والساحل الإفريقي وترى مصر كشريك قيّم في هذه المناطق، حيث وصفت الصحيفة الفرنسية Le   Dauphine  العلاقة بأنها علاقة بين "الحلفاء الجيوسياسيين الذين لا غنى عنهم".
المشكلة هي أن الزيارة تأتي مباشرة في أعقاب احتجاج دولي كبير على انتهاكات حقوق الإنسان في مصر. اندلعت هذه الاحتجاجات الأخيرة على إثر اعتقال ثلاثة من العاملين في المبادرة المصرية للحقوق الشخصية، وقد رافق ذلك اهتمام دولي نشط بشكل غير عادي من قبل دبلوماسيين أجانب وجماعات حقوقية والعديد من المشاهير. تم الإفراج عن الموظفين بعد عدة أيام، ومع ذلك، وهو أمر مُحرج إلى حد ما لكلا البلدين، فقد أشارت جماعات حقوقية إلى وجود شخص آخر رهن الاعتقال حاليًا وهو متزوج من مواطنة فرنسية.
كان ماكرون قد عبر عن آراء حادة بشأن حالة حقوق الإنسان في مصر قبل سنوات، ولكن الذين يأملون في تكرار نفس الأداء سيُصابون بخيبة أمل. فخلال مؤتمر صحفي مشترك مع السيسي، قال ماكرون إن فرنسا لن تربط مبيعات الأسلحة إلى مصر بقضايا حقوق الإنسان، ولكنه أثار موضوع حقوق الإنسان خلال مناقشاتهما وقال إنه لا يزال "مدافعًا دائمًا عن الانفتاح الديمقراطي والاجتماعي". وقد كان ذلك مؤشرا واضحا على أن المصلحة الوطنية لها الأسبقية على الضمير الوطني.
لا تتعامل مصر بشكل جيد مع الانتقادات الدولية بشأن المخاوف المتعلقة بحقوق الإنسان، مُستندة على رفض المحاولات الدولية للتأثير على الشؤون المحلية وحقيقة أن قلة من الدول يمكنها الاحتفاظ بسجلات حقوقية نظيفة. ومع ذلك، فإن الاحتجاج الأخير لابد أنه قد فاجأ الإدارة المصرية. وبينما ستستمر العديد من الدول في وضع الاهتمامات الاقتصادية والأمنية كأولوية على الاهتمامات المدنية، ففي الأغلب في النهاية سيكون هناك ثمن يتعين دفعه. فالعلاقات الدولية والأمنية الجديدة تعمل على تغيير المشهد الإقليمي ومن مصلحة مصر جذب الحلفاء بدلاً من تنفيرهم. وبينما يتم تفسير القيود المفروضة على حقوق الإنسان في كثير من الأحيان من خلال المخاوف الأمنية، فإن الانتهاكات المدنية غالبًا ما تكون نتيجة غير متوقعة للاستقرار الوطني. وبالتالي فإعادة التفكير في الحقوق المدنية يجب أن يكون من أولويات الحكومة المصرية، لأسباب داخلية ودولية أيضا.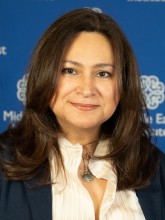 As timings for state visits go, this one could have been a little better.
On Dec. 6 Egyptian President Abdel-Fattah el-Sisi visited France on an official state visit, at the invitation of French President Emmanuel Macron. The press in both countries largely highlighted the strong relationship between Egypt and France, citing "international and regional issues of mutual interest, as well as the prospects for increasing French company investments in Egypt and trade exchange between the two countries." Missing on that list but of preeminent importance are increased military cooperation and arms sales.
France had been the main weapons supplier to Egypt between 2013 and 2017, but those deals, including ones for more Rafale fighter jets and warships, had been coming to an end.
France is apparently keen on not only maintaining that relationship, but also strengthening it, as is Egypt, which is seeking to diversify its relationships while keeping a close eye on the new administration in the U.S.
Nor is it just arms sales. With the U.K. exiting the European Union and Germany's undisputed lead on slightly wobblier footing with the imminent exit of Angela Merkel, France is keen on leading. It has also been ramping up interest and influence in the eastern Mediterranean and the Sahel and it sees Egypt as a valuable partner in these areas, with the French paper Le Dauphine describing the relationship as one between "indispensable geopolitical allies."
The problem is the visit comes directly on the heels of a major international outcry over human rights violations in Egypt.
This latest outcry had been triggered by the arrest of three staffers at the Egyptian Initiative for Personal Rights and had been accompanied by an unusually active international interest, by foreign diplomats, rights groups, and various celebrities. The staffers were released after several days, however, somewhat embarrassingly for both countries, rights groups have pointed out that another person currently being detained is married to a French citizen.
Macron had offered stern views on the human rights situation in Egypt years earlier but anyone hoping for a repeat performance was in for a disappointment. During a joint press conference with Sisi, Macron said that France will not condition weapons sales to Egypt on human rights concerns, but that he had brought up the issue of human rights during their discussions and said he remained "a constant advocate of democratic and social openness." It was a clear indication that national good takes precedence over national conscience.
Egypt has never taken particularly well to international finger wagging over its human rights concerns, citing both a rejection of international attempts to influence domestic matters and the fact that few nations can hold up clean human rights records. However, the latest outcry must have taken the Egyptian administration by surprise and while many countries will continue to place economic and security concerns ahead of civic ones, eventually, it's likely that there will be a price to pay. New international and security relationships are changing up the regional landscape and it is in Egypt's interests to attract, rather than repel, allies. And while restrictions on human rights are often explained away by security concerns, civil violations are frequently an unpredictable fact of national stability. Rethinking civil rights should be a priority for the Egyptian government, for domestic reasons as much as international ones.
@mmabrouk
Not again! New elections in Israel?
Paul Scham
MEI Scholar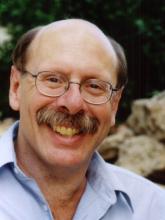 Between April 2019 and March 2020, Israel held three general elections. Diminishing hopes that the third would be the charm were seemingly dashed when the Knesset passed the first (preliminary) "reading" of a dissolution bill, which would probably mean yet another election in March 2021, or else June. The former would make Israel the first democracy in history to hold four national elections within a two-year period, surpassing the previous record, which was held by Italy.
This is the not-unexpected consequence of the unstable coalition put together by Prime Minister Benjamin Netanyahu with his chief rival, ex-general Benny Gantz, whose main campaign promise was that he would never go into a coalition with Netanyahu. The coalition agreement provides that Gantz would rotate into the prime ministership upon various specified events or timetables, but the general impression is that Netanyahu is determined to hold onto the office during his ongoing trial for fraud and breach of trust. Gantz's Blue and White party voted for the dissolution bill, unusually for a party belonging to the government, and doubly so since Gantz's standing in polls has diminished sharply ever since he entered into the coalition agreement.
The unity government was ostensibly formed in order to deal with the COVID-19 pandemic, which is surging in Israel as in many other countries. Instead, the country's attention has been focused on a host of other issues, including the government's disarray, the assassination (generally attributed to Israel) of a top Iranian scientist, and the U.S. presidential transition from Netanyahu's close ally Donald Trump to Joe Biden who, although traditionally very supportive of Israel, has made it clear that he hopes to reenter the 2015 Iran nuclear deal, which Israel vehemently opposes.
New elections in the spring are now expected, but not yet certain. Most likely, a final vote on the election and its timing will be made before Dec. 23, when a new budget, which has become the focus of the dispute, must be passed, or new elections must, by law, be held.

An Afghan peace talks "breakthrough" presages the next roadblocks
Marvin G. Weinbaum
Director for Afghanistan and Pakistan Studies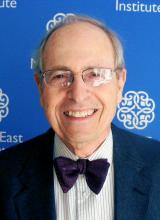 A widely heralded "breakthrough" in intra-Afghan peace talks after three and a half months of wrangling over procedural issues is supposed to clear the way for negotiations to determine the form and character of a future Afghan state. But there are already signs of trouble as the two sides prepare an agenda meant to tackle a multitude of tough substantive issues confronting the government and Taliban delegations. There is disagreement over whether all the procedural issue differences have in fact been settled, and what should be prioritized in an agenda. The government insists on the Taliban's agreeing to a reduction of violence and an early cease-fire while the Taliban demands the additional release of thousands of government-held prisoners and its removal from a U.N. blacklist.
What it took to pull off this "breakthrough" may be a harbinger of difficulties ahead. Two procedural disputes had held up progress: the first, whether in the course of negotiations the opposing sides were going to rely on the Hanafi school of Islamic jurisprudence when disputes arose; and the second, whether the foundation for the negotiations should solely be the terms of the Feb. 29 U.S.-Taliban agreement, a deal from which the Kabul government was excluded. A further complication had emerged when President Ashraf Ghani demanded over Taliban objections that his government be referred to in the agreement by its formal name: the Islamic Republic of Afghanistan. These obstacles were in the end overcome either by finessing issues or by the government's delegates effectively giving way.
Although full details of the agreement have yet to be released, the issue of religious guidance for the negotiators was not resolved so much as skirted by referring the impasse to a body of religious scholars. As the Taliban had demanded, the principal reference point for the talks will be the Taliban's deal with Washington — though mention is also made of unspecified decisions by the U.N. The Taliban rejected a wide range of government proposed alternate sources, including the decisions of a recent government-convened traditional advisory Loya Jirgah (Grand Council). As for reference to an Islamic Republic, it is absent in the main body of the three-page formal document.
The principal takeaway from these negotiations in Doha is the exceeding difficulty of getting the Taliban to compromise on any issues of consequence. The talks have also thus far revealed the government's weak negotiating position, certain to decline further as the U.S. goes ahead with its troop withdrawals. If the Afghan Republic is serious about negotiating the retention of a constitutional democratic state as well as protecting free expression and the rights of women and minorities, scoring real breakthroughs with the Taliban promises to be impossibly hard.
This article was co-authored by Hamid Safi, Ghasharib Shoukat, and Jack Stewart, research assistants to Marvin G. Weinbaum.
@mgweinbaum
Photo by MAZEN MAHDI/AFP via Getty Images