Contents:
Four big elephants in the room during Israeli President Herzog's visit to DC
Brian Katulis
Vice President of Policy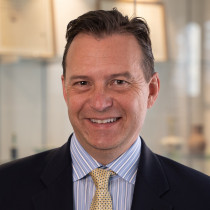 Expectations on President Herzog's visit to the U.S. are that he will seek to accentuate the positives in the bilateral relationship and push the negatives to the sidelines.

But it is important for the Biden administration to have candid discussions with Herzog about four issues that loom large in the bilateral relationship: the threat to Israel's democracy, fading prospects for a two-state solution, potential missed opportunities for regional integration and normalization, and policy drift on Iran.
Israeli President Isaac Herzog is in the United States this week on a state visit where he will meet U.S. President Joe Biden, address a joint session of Congress, and hold meetings in New York City with United Nations and American officials. Expectations on this visit are that Herzog will seek to accentuate the positives and push the negatives to the sidelines. It's a safe bet that we'll hear the usual stock phrases about the strength of the U.S.-Israeli bilateral relationship and how the two countries share values and stand closely together in defending against threats.
But four issues will cast a big shadow over the expected happy talk:
Israel's threat to its own democracy. Israel continues to face the biggest challenge yet to its democratic system, driven by political forces inside the country. This episode has been unfolding for more than half a year, after large protests first broke out against moves by Prime Minister Benjamin Netanyahu's extreme right-wing government to upset the checks and balances of Israel's political system, including efforts to undermine judicial independence. Herzog has tried to mediate between the opposing factions. But the Biden team should continue to express its concerns about the Israeli government's illiberal agenda. Reportedly, Biden spoke with Netanyahu by phone on Monday, the first time the two have talked since March.
Unprecedented threats to the fading prospects for a two-state solution. Right-wing extremists inside of Israel's government reject the notion of a two-state solution, and some of these leaders have applauded deadly rampages by Israeli settlers against Palestinians in the West Bank. At the same time, Palestinian terrorist groups have targeted Israelis with deadly violence and undercut stability in Palestinian communities across the West Bank, Jerusalem, and the Gaza Strip. The political legitimacy of the Palestinian Authority is at an all-time low, and the Biden administration has not yet made U.S.-Palestinian ties the priority they need to be for there to be any real hope for sustainable progress on the broader Arab-Israel front.
Israel missing an opportunity on regional normalization and integration. The Biden administration has expressed an interest in expanding normalization and regional integration efforts accelerated by the recent Abraham Accords; but the chances for progress on those fronts will remain low without a more concerted effort by the United States to bring the Palestinian people into the process.
Policy drift on Iran. Another question that looms large over U.S.-Israeli ties is the strategic drift on addressing the challenges Iran poses to the security of both countries, as well as the broader region. More than a decade of policy efforts, as well as political posturing by many factions inside of Israel and America, has done little but inadvertently pave the wave for Iran's regime to increase its nuclear capacities and take actions that undercut regional security and the stability of the state system.
President Herzog and many in the United States will seek to spotlight the positive in this state visit, but it is important to have candid discussions about these four issues that heavily bear upon the bilateral relationship.
Follow on Twitter: @Katulis
Modi's visit to Abu Dhabi highlights mutual value of burgeoning India-UAE relations
Mohammed Soliman
Director, Strategic Technologies and Cyber Security Program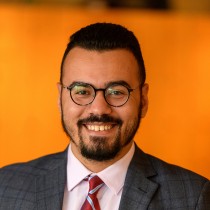 The developing bilateral partnership helps the UAE enhance its global profile and become a hub for business in Asia, while supporting strategically positioned India's efforts to play a more crucial role in shaping the broader emerging Asian order.

Abu Dhabi and Delhi's joint involvement in a number of regional "minilateral" initiatives showcases a gradual and noticeable institutional alignment between the two.
During his visit to the United Arab Emirates, on July 15, Indian Prime Minister Narendra Modi solidified the strategic partnership between the two countries. The two sides reached a slate of key agreements on trade settlement, payment system integration, and the possibility of establishing a campus of the Indian Institute of Technology-Delhi in the UAE. Furthermore, Modi held discussions on climate change with Sultan Ahmed al-Jaber, who is set to preside over the upcoming 2023 United Nations Climate Change Conference (28th Conference of the Parties, COP28).
Economically, the UAE is one of India's largest trading partners, their bilateral economic ties having seen significant growth in the energy, infrastructure, technology, and tourism sectors. The Comprehensive Economic Partnership Agreement (CEPA), which entered into force in May 2022, further strengthens their economic integration and exchange: Bilateral trade reached $84.5 billion from April 2022 to March 2023. The latest agreements negotiated while Modi was in Abu Dhabi will enable more seamless cross-border transactions and payments, fostering greater economic cooperation between India and the UAE. Specifically, their trade can now be settled in rupees instead of dollars, reducing transaction costs by eliminating the need for dollar conversions. A real-time payment link will also be established to facilitate easier cross-border money transfers.
The burgeoning partnership between India and the UAE is mutually beneficial. The UAE aims to enhance its global profile and become a hub for business in Asia, extending its influence beyond the Middle East. Meanwhile, India, which is strategically positioned between the Indo-Pacific and Indo-Abrahamic West Asia, wants to play a more crucial role in shaping the broader emerging Asian order. The bilateral relationship garners further value from both states' joint participation in a number of important regional "minilateral" formats. For instance, their partnership with Egypt and Saudi Arabia is pivotal to India's regional geostrategic positioning. In turn, the I2U2 format, which brings together Israel, India, the United States, and the UAE, aims to restore a balance of power in West Asia. India and the UAE are also members of a trilateral grouping with France, which seeks to enhance collaboration in sectors such as renewable energy, infrastructure, defense, and maritime security in the Indo-Pacific region. Abu Dhabi and Delhi's joint involvement in such regional initiatives showcases a gradual and noticeable institutional alignment between the two. 
Prime Minister Modi's years-long proactive engagement with the UAE has established a strong and strategic partnership. And the latest agreements on trade settlement and payment system integration highlight the commitment to closer economic ties and cooperation. As India rises as a global power, the support and cooperation of the UAE are proving invaluable.
Follow on Twitter: @ThisIsSoliman
Total deal and Iraq's hopes of rekindling foreign interest in its energy sector
Yesar Al-Maleki
Non-Resident Scholar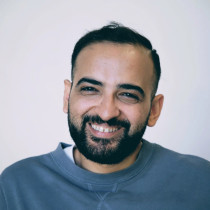 Despite attracting a dozen or so international oil companies in the past decade and a half, Iraq's oil sector suffers from an IOC exodus and an expanding footprint of Chinese state firms willing to play to Baghdad's desires.

The newly signed deal with TotalEnergies is a win-win, and Baghdad's willingness to offer crucial compromises stems from a realization that its oil sector is falling behind those of its Gulf peers — despite public claims to the contrary.
Iraq has finally inked its long-touted $27 billion agreement with TotalEnergies, after nearly two years of protracted negotiations that almost saw the French giant walk away following a year of political vacuum, changing demands, administration turnovers, and even a counterproposal that risked undermining the deal.
These are "standard" risks for international energy companies willing to take the plunge and invest in Iraq. The potential rewards stemming from developing the country's vast oil, natural gas, and mineral resources are constrained by the state's resource nationalism and tendency to try to maximize profits, leaving little to foreign firms.
As a result, and despite attracting a dozen or so international oil companies (IOCs) in the past decade and a half, Iraq's oil sector suffers from an IOC exodus and an expanding footprint of Chinese state firms willing to play to Baghdad's desires. U.S. major ExxonMobil is in the process of exiting the 500,000 barrels per day (bpd) West Qurna-1 oil field in Basra, while Malaysia's Petronas is undertaking yet another exit attempt from the 250,000 bpd capacity Gharaf oil field in nearby Dhi Qar Province.
Over the past decade, Iraq has lost Norway's Equinor, the U.S.'s Occidental, and Anglo-Dutch Shell, while its attempts to attract multinational, technically capable oil firms through various bidding rounds have largely failed.
TotalEnergies took a different approach, aligning its entry with both its own transition strategy of straddling "black and green" investments on the one hand and the pressing needs of Iraq's energy sector on the other. This tactic has proven successful. The multi-project "mega-deal" envisions spending a capital outlay of $10 billion on four elements: a new gas processing hub, solar farm, seawater treatment facility, and an oil field development.
A new 600 million cubic feet per day gas processing hub in Ratawi will process gas that is currently flared at five oil fields in Basra, cutting greenhouse gas emissions and securing much-needed natural gas feedstock to generate about 3 gigawatts (GW) of electricity. On top of that, another 1 GW will come from a solar farm built by the French firm. Overall, some 15 million tons per year of carbon dioxide will be eliminated.
The added gigawatts are crucial for Iraq, which this summer expects to suffer a 13 GW gap between peak demand and supply. And with 30-40% of available electricity supply in summer being provided by intermittent Iranian energy imports, Baghdad has resorted to an oil-for-gas barter with Tehran to bypass U.S. sanctions.
Basra's oil fields make up the bulk of Iraq's oil production and exports, and by extension most of the oil revenues the state is dearly reliant upon, over 90% typically. However, many of these fields are in their decline phase due to the non-availability of water needed for injection into reservoirs to improve oil recovery. Total's 5 million bpd seawater treatment project will help reduce the industry's reliance on river water, freeing up significant volumes for local consumption, agriculture, and industry, in the process sparing Iraq precious water volumes as it deals with severe drought and diminishing river flows due to upstream damming in Turkey and Iran.
More importantly, Total has achieved what its peers could not: It managed to press Baghdad for better terms. The deal's fourth project, whose revenue streams are slated to finance all four of the deal's elements, is boosting the 85,000 bpd nominal capacity Ratawi oil field to 210,000 bpd through a development and production contract (DPC). The latter provides better remuneration than the technical service contract (TSC) model offered in previous licensing rounds, a frequent source of IOC complaints.
The deal is a win-win, and Baghdad's willingness to offer compromises stems from a realization that its oil sector is falling behind and that its "national effort" state firms possess neither the funds nor the technological and management know-how necessary for Iraq to deliver key oil-sector projects in line with its Gulf peers — despite public claims to the contrary. The Total sign-off also comes as a much-sought endorsement as Baghdad gears up to auction 24 new exploration blocks. Iraq hopes these will expand the country's largely under-discovered oil and gas reserves, with a specific focus on unlocking gas resources essential for self-sufficiency.
Follow on Twitter: @yesar
Photo by Kobi Wolf/Bloomberg via Getty Images
---
The Middle East Institute (MEI) is an independent, non-partisan, non-for-profit, educational organization. It does not engage in advocacy and its scholars' opinions are their own. MEI welcomes financial donations, but retains sole editorial control over its work and its publications reflect only the authors' views. For a listing of MEI donors, please click here.