Contents:
Four takeaways from Hezbollah chief's November 3 speech
Randa Slim
Senior Fellow and Director of Conflict Resolution and Track II Dialogues Program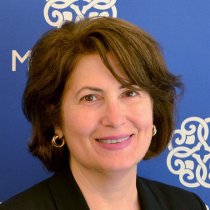 The speech turned out to be neither a call for de-escalation in the ongoing military escalation between Hezbollah and Israel nor a call to battle, of which many Lebanese were afraid.

Hezbollah's goals are to stop the aggression on Gaza and for the Palestinian resistance to be victorious; but as the war in Gaza evolves, we should expect an evolution in Hezbollah's narrative.
On Nov. 3, Hezbollah Secretary-General Hassan Nasrallah delivered a much-anticipated speech regarding the Israel-Hamas war and its broader regional implications. From his remarks, it is possible to draw four main takeaways:
First, the speech turned out to be neither a call for de-escalation in the ongoing military escalation between Hezbollah and Israel nor a call to battle, of which many Lebanese were afraid. He confirmed Hezbollah has been involved in fighting since Oct. 8. Additionally, he specified that future escalation from Hezbollah would depend on two factors: developments in Gaza and Israeli hits on Lebanese territory. About the latter, he specified a red line that every Israeli targeting of Lebanese civilians would be met by a targeting of Israeli civilians. Going forward, he emphasized that all options remain on the table, including, as he put it, the possibility of "sliding into war." Through a process of incremental escalation in both intensity and geographical scope, Hezbollah and Israel's tit-for-tat face-off could eventually erupt into a full-blown war.
Second, his emphasis that the Oct. 7 terrorist attack was "100% Palestinian in terms of both decision and execution" served two purposes: 1) to distance Hezbollah and its ally Iran from the decision-making surrounding the Oct. 7 attack without referencing the planning and financing that went into it, which Hamas contends involved Hezbollah and Iran; and 2) to place the Lebanon-Hezbollah front within the larger context of the Palestinian resistance. Hezbollah is going to great lengths to allow Palestinian factions, including the al-Qassam Brigades, to claim attacks fired from Lebanese territory toward Israel, such as the Nov. 6 launch of rockets from southern Lebanon toward Nahariyya and Haifa. This is partly an attempt to gain support for Hezbollah's military involvement from a larger swath of the Lebanese population that did not look favorably upon what the militant group did in Syria but would agree with Hezbollah's stance on the Palestinian cause. And partly, it is about creating room for Hezbollah to claim deniability for their role in these attacks.
Third, the Nov. 3 speech was primarily intended for Hezbollah's domestic audience, both its core constituency in Lebanon's Shi'a community and those in the Sunni and Christian communities. The primary objective is to start shaping the narrative about Hezbollah's involvement in the Gaza war. Hezbollah's narrative about its involvement in the war in Syria notably evolved from protecting the Shi'a shrines in that country to later fighting the Islamic State to prevent it from coming into Lebanon and finally to fighting Israel and the United States, which, the group argued, were seeking to weaken Hezbollah by weakening the Bashar al-Assad regime. As the war in Gaza evolves, we should similarly expect an evolution in Hezbollah's narrative. According to Nasrallah, the goals in Gaza are "[first of all] to stop the aggression on Gaza and second is for the Palestinian resistance to be victorious in Gaza, and for Hamas in particular to be victorious." Hezbollah's narrative, which Nasrallah began shaping on Nov. 3, is about supporting "unarmed defenseless people" in Gaza who are being killed by Israeli missiles, about forcing Israel to divert military resources to their northern front away from Gaza, and about standing up to the U.S., which, as he put it, "is totally responsible for the war raging in Gaza."
And fourth, the United States was the second target audience of the Hezbollah leader's Friday speech. Indeed, Nasrallah made a direct threat against the U.S. by indirectly referencing the Oct. 23, 1983, attack on the Marines barracks in Beirut, which claimed the lives of 241 American military personnel. As he menacingly stated, those who carried out this attack are still alive, along with their sons and grandsons. The message to the U.S. was clear: In the event of a wider regional war, future American kinetic involvement in support of Israel will not be cost free.
Follow on Twitter: @rmslim
Israeli assault seeks to split Hamas from Gaza's civilian population
Mick Mulroy
Non-Resident Senior Fellow and Co-Director of the Yemen Steering Initiative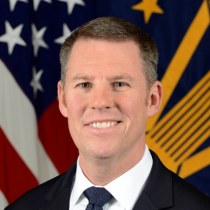 Israel's military has entered Gaza City and announced that it had cut off northern Gaza from the southern portion of the territory, attempting to isolate, as much as possible, Hamas in the north and civilians in the south.

It will only be possible to destroy Hamas with grit, determination, and time; preventing the terrorist group's ability to eventually reconstitute itself will require a long-term commitment by the Israel Defense Forces or another security force in Gaza.
A month into the Israel-Hamas war, the battle for Gaza City has begun. Israel's military announced late on Sunday that it had cut off northern Gaza from the southern portion of the territory, attempting to isolate, as much as possible, Hamas in the north and civilians in the south. The Israel Defense Forces (IDF) have moved faster than they expected and are now deliberately entering the city from multiple directions while also sealing off egress routes to Hamas fighters. Meanwhile, Hamas continues to use its extensive tunnel system to flank and strike the rear of the IDF's axis of advance in an attempt to avoid being contained. We may see a reduction in major air strikes as the combat increasingly shifts toward close urban combat, but the violence and destruction will continue. To date, the Palestinian death toll has reportedly surpassed 10,000.
As the IDF expands its footprint inside Gaza City, block-by-block fighting will intensify and come to dominate the mission; the IDF will seek to identify and control access to the tunnels, locate and destroy the enemy in those tunnels and other buildings, recover hostages (likely aided by direct tactical battlefield intelligence gained from captured fighters), and attempt to avoid civilian casualties, all while fighting an enemy that is determined to use the population as human shields.
It will be challenging to destroy Hamas, Israel's stated military objective, but it is possible with grit, determination, and time. The military definition of "destroy" means ensuring that a military unit (or in this case, a terrorist organization) can no longer carry out its military mission without reconstituting itself. Preventing this self-reconstitution will be particularly difficult without a long-term commitment by the IDF or another security force in Gaza.
During his latest trip to Israel, U.S. Secretary of State Antony Blinken was correct to again address the issue of what comes after the hostilities end. The international community should begin to form a political way forward that steers the region to a lasting and prosperous peace. This would arguably include a new political framework, a professional and politically acceptable peacekeeping force under the authority of the United Nations, and an international fund to rebuild Gaza and invest in its future.
Sun Tzu is often cited for saying, "In peace, prepare for war"; however, the first part of that quote is actually "In war, prepare for peace." Now is the time to start this planning and make sure that another conflict like this does not erupt again. That is what is best for Israel, the Palestinian people, the U.S., and the entire region.
Follow on Twitter: @MickMulroy
The Biden administration produces meager results so far in its stepped-up Middle East engagement
Brian Katulis
Vice President of Policy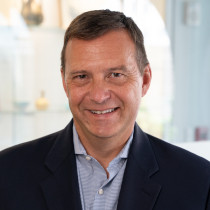 As the Middle East war enters its second month, the Biden administration has yet to achieve major progress toward most of its main strategic goals: supporting Israel's self-defense, freeing hostages, stopping a regional war, protecting civilians and addressing the humanitarian crisis in Gaza, and building a regional coalition with Arab partners to navigate the conflict and plan for what's next.

A key center of gravity in this war and planning for the aftermath is in the Arab world, and the United States will need steadier, ongoing diplomacy to navigate these currents.
The Biden administration's crisis diplomacy and stepped-up military engagement in the Middle East has continued to send a message of support for Israel's military actions in the Gaza Strip and, thus far, prevented a wider regional war. But progress toward the goals of keeping innocent civilians safe from harm and addressing the growing humanitarian crisis in Gaza, achieving the release of hostages held by Hamas and other militant groups, as well as building a regional coalition to address the current war and plan for its aftermath is still mostly lacking.
U.S. Secretary of State Antony Blinken traveled to the region again this past weekend, meeting with leaders in Israel, the Palestinian Authority, Iraq, and Turkey, along with his counterparts from several key Arab countries. Blinken's attempt to persuade Israel to implement brief humanitarian pauses in the military campaign in Gaza was rejected as Israel stepped up its strikes and encircled Gaza City. Whereas Blinken's meeting with many Arab foreign ministers in Amman revealed once again the gap between America's position (supporting Israel's goal of eliminating Hamas) and that of most of its Arab partners (calling for an immediate ceasefire, something supported by a small but growing chorus of voices in the U.S. Congress as well as protestors in many American and European cities).
President Joe Biden also sent Central Intelligence Agency (CIA) director William Burns to the Middle East to reinforce the more public diplomacy Blinken was attempting. In addition, the United States deployed additional military assets into the region, including a submarine with ballistic missile capabilities, and conducted some targeted strikes against Iranian-backed militias that had attacked U.S. forces. Artillery and rocket exchanges between Israel and Hezbollah in Lebanon continued, while Israel and the U.S. saw increased attacks and threats from groups in Syria, Iraq, and Yemen; yet so far, none of those actions have spiraled into a wider regional war.
Nevertheless, major positive diplomatic results remain stubbornly elusive for Washington. And the recent attempts to boost U.S. engagement in the Middle East have been made all the more difficult by the fact that the Biden administration and its two immediate predecessors had placed the region lower on their priority lists compared to other global security challenges. The wider Middle East region still hangs on the precipice of a deep abyss as the war grinds on, simultaneously adding to broader geopolitical uncertainties in Europe and Asia.
As the Biden administration seeks to achieve progress toward the policy goals it has outlined for itself in response to this Middle East war, it will need to lean on its partners in the region, particularly those in the Arab world. Building a coherent coalition of these partners is a tricky task in this conflict — it is unlike 2014, when it was easier to construct a group that included key Arab partners that backed the fight against the Islamic State, and the regional and geopolitical landscape is nothing like what it was in 1990-91, when a different coalition was constructed to expel Iraq from Kuwait.
In the coming phases of this war as well as in its aftermath, the United States will need to further amplify its diplomacy toward all of the key countries affected by this conflict and work "by, with, and through" those partners in ways that it never has before. Failing to do so risks repeating many mistakes made in the past. And the biggest mistake of all was not to prioritize resolving the Israeli-Palestinian conflict and failing to marginalize the extremist and radical voices on both sides that sought to undermine efforts to produce a just, lasting resolution.
Follow on Twitter: @Katulis
Biden administration fails to restrain Israeli assault on Gaza
Khaled Elgindy
Senior Fellow, Director of Program on Palestine and Palestinian-Israeli Affairs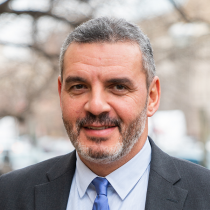 Over the past month, Israel's ferocious aerial bombardment has killed more than 10,000 people in Gaza, the vast majority of them civilians, including over 4,100 children.

Neither U.S. entreaties nor Arab anger seem to have had a significant impact on Israel's assault on Gaza, which shows no signs of letting up.
As Israel's punishing assault on Gaza enters its second month, the Biden administration has stepped up its diplomatic efforts to contain the fighting as well as the fallout from the ongoing war. Amid growing alarm in Washington over the soaring civilian death toll and the humanitarian catastrophe unfolding in Gaza, the weekend saw back-to-back visits to the region by senior U.S. officials. Thirty-one days of ferocious aerial bombardment by Israel has already killed more than 10,000 people in Gaza, the vast majority of them civilians, including over 4,100 children. Israel's bombing campaign has repeatedly targeted residential buildings, hospitals, churches, mosques, schools, and other civilian targets. Over the weekend, Israeli airstrikes directly targeted four hospitals while destroying a major water reservoir in northern Gaza as well as the coastal strip's largest university, Al-Azhar University. At the same time, Israel's month-long cut-off of food, water, medicine, and fuel has increased the risk of widespread hunger, dehydration, and disease among Gaza's 2.3 million inhabitants. According to the United Nations, more than 400 trucks with humanitarian aid have reached Gaza's population over the past two weeks, well below the usual 500 trucks per day before the conflict and a tiny fraction of what is minimally needed.
On Friday, U.S. Secretary of State Antony Blinken met with Israeli Prime Minister Benjamin Netanyahu and urged him to do more to limit civilian casualties, allow for humanitarian pauses, and to more clearly spell out Israel's war objectives in Gaza. Blinken also met with Palestinian President Mahmoud Abbas before heading to Iraq. Central Intelligence Agency (CIA) Director William Burns arrived in Israel on Sunday with a similar message for Israeli leaders and intelligence officials. Burns is expected to meet with King Abdullah of Jordan, which recently became the first Arab state to recall its ambassador from Israel in protest over its continued assault on Gaza. Outrage over the scale of death and destruction in Gaza has surged across the Arab world, even as Washington's key partners in the region, such as Jordan and Egypt, have sharpened their condemnations of Israel's relentless assault on Gaza.
Neither U.S. entreaties nor Arab anger seem to have had a significant impact on Israel's assault on Gaza, which shows no signs of letting up. Indeed, on the heels of Blinken's visit, Israel has intensified both its aerial bombardment and ground campaign while reinstating a communications blackout on Gaza's residents. Israeli ground forces have surrounded Gaza City while continuing to pound it from the air. On Sunday, Gaza residents reported one of the heaviest nights of Israeli bombardment thus far in the month-long war, with several hundred Palestinians killed overnight. Having offered unqualified support for Israel's military campaign in Gaza during the early weeks of the war, it comes as little surprise that the Biden administration is now having difficulty reining it back in.
Follow on Twitter: @elgindy_
Israel's regional relations during the Israel-Hamas war: Plenty happening away from media spotlight
Nimrod Goren
Senior Fellow for Israeli Affairs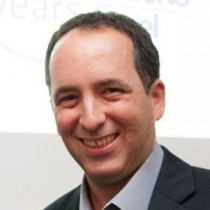 As the Israel-Hamas war enters its second month, regional countries are publicly stepping up their criticism of Israeli actions.

But in parallel, a number of Arab and Muslim governments continue to quietly coordinate and engage with Israel and are sustaining their bilateral ties with it, reflecting prospects for constructive diplomacy once the fighting ends.
Israel's ties with its Arab and Muslim neighbors have always been characterized by a gap between public appearances and the reality playing out quietly, largely away from the media spotlight. Since Israel's inception, and even at times of heightened conflict, covert relations were regularly maintained. This trend continued in recent years and is evident now, in developments taking place during the Israel-Hamas war, following Hamas' terrorist attack almost exactly one month ago, on Oct. 7.
On the face of it, we are in a moment of regional crisis. Arab and Muslim countries regularly condemn Israeli actions in Gaza and warn of disastrous implications and consequences of the conflict continuing to escalate. Mass demonstrations have been taking place throughout the Middle East, including attempts to storm Israeli diplomatic missions and the burning of a synagogue. Israel has evacuated its embassies in the region due to security concerns and issued travel warnings. Some regional ambassadors were recalled from Tel Aviv. Public communication between Israeli and regional leaders has nearly stopped. And Arab countries are advancing resolutions at the United Nations that Israel opposes and are preparing to hold an emergency summit to address the war's regional effects.
But, as with so many issues related to diplomacy, peace, and war, reality is much more complicated than might initially appear on its face. Multiple examples of engagement, coordination, and dialogue are currently taking place between Israel and its neighbors. Israel and Egypt are working together toward the release of Israeli hostages and the entry of humanitarian aid to Gaza. Israel and Jordan coordinated the delivery of medical aid into Gaza by the Jordanian air force. Despite his harsh rhetoric condemning the war, Turkish President Recep Tayyip Erdoğan stressed that he will not cut ties with Israel and that his intelligence chief is holding talks with both Israelis and Palestinians. Bahrain denied reports that it is suspending economic ties with Israel. Mossad chief David Barnea visited Qatar to discuss hostage-release mediation issues, and Israel backed off from closing Al Jazeera on its territory. Saudi Arabia intercepted Houthi rockets flying through its airspace toward Israel. The United Arab Emirates made clear that the Abraham Accords are here to stay. And Tunisian President Kais Saied called for postponing a parliamentary vote on a bill that would criminalize normalization with Israel.
These examples are likely the tip of the iceberg. While regional countries are genuinely concerned for the fate of the Palestinians in Gaza and are seeking to provide assistance and ensure an end to the war, they also acknowledge the benefits of maintaining their ties with Israel. Moreover, some are quietly hoping Hamas can actually be ousted — for the sake of their national interests, broader regional stability, and the prospects of future progress toward an Israeli-Palestinian two-state solution.
The international discourse about the Israel-Hamas war is becoming increasingly polarized and charged. Thus, it is important to note the nuanced reality that exists on the ground and to expand as much as possible the scope of constructive diplomatic engagement in the region.
Follow on Twitter: @GorenNimrod
Regional crisis underscores Lebanon's leadership void, irrelevance of the state
Fadi Nicholas Nassar
U.S.-Lebanon Fellow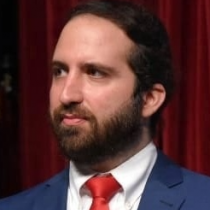 That Hezbollah controls the decision of whether or not to go to war highlights the irrelevance of the state and the central role of Hezbollah's coercive power in Lebanon's decades-long forced transformation into a quasi-authoritarian failed state.

International responses to Lebanon's challenges consistently leave out crucial issues like sovereignty and the rule of law, and Washington still lacks a robust strategy for how to deal with Hezbollah's dominion over the country.
As the risk looms that ongoing skirmishes between Israel and Hezbollah could escalate into a full-blown conflict, Lebanon stands on the precipice. For years, it has confronted a multitude of crises, such as the 2019 financial collapse and the devastating 2020 Port of Beirut explosion. This persistent turmoil has been exacerbated by a widening leadership void, leaving the nation with just a caretaker government, lacking a president for a whole year as well as a central bank governor and, soon, a head of the army.
Lebanon's seemingly intractable crisis and the persistent risk of a broader outbreak of hostilities are both consequences of the quasi-consensus politics that have enabled Hezbollah to coerce and compel its local rivals with impunity and eclipse the state.
A decade and a half after the 2008 Doha accords effectively enshrined Hezbollah's ascendancy as the country's primary power broker, as the nation's political elite bled the state dry, Lebanon is teetering on the brink. The country is in the throes of a calamitous fiscal crisis that has forced the majority of its population to live in multidimensional poverty. Meanwhile, the Lebanese are looking to Hezbollah's secretary-general for answers as to whether their country will be thrust into a regional war, calling into question the very foundations of the state's legitimacy.
The recent intensification of clashes between Israel and Hezbollah, along with its allies in Lebanon, has raised doubts about the stability of the post-2006 security consensus. It remains uncertain whether this escalation is a prelude to conflict, a renegotiation of the security landscape, or if the existing mutual deterrence still holds. One thing is evident: Lebanon's caretaker government, parliament, and citizens have no say in deciding whether to go to war. The fact that this fundamental decision is controlled by Hezbollah highlights the irrelevance of the state and the central role of Hezbollah's coercive power in Lebanon's decades-long forced transformation into a quasi-authoritarian failed state.
Aside from vague calls for a ceasefire in Israel and Gaza, Lebanon's caretaker prime minister, Najib Mikati, has been notably absent, further highlighting the erosion of the state's sovereignty. Early on, Iran made clear that the Lebanese state was one in name alone as it openly threatened to draw Lebanon into a conflict with Israel as part of its broader deterrence strategy.
The extent of the state's coerced irrelevance is exemplified by Hassan Nasrallah's recent speech, which effectively signaled that Hezbollah will dictate the decision to enter any war. This tactic reflects Hezbollah's strategy of balancing escalation and de-escalation. Through targeted violence, it creates a problem, the risk of full-scale conflict, and then presents conceding to itself politically as the only way to avoid further destabilization.
Hezbollah appears to have also succeeded in winning the battle of narratives — that Lebanon's dysfunction is framed as rooted in sectarianism, failed power-sharing, and corruption while downplaying its central role in coercing the state into failure through political violence and weaponized obstruction. International responses to Lebanon's challenges consistently leave out crucial issues like sovereignty and the rule of law, even when they are most glaring and dire.
In a press statement about Lebanon's year-long presidential vacuum, State Department Spokesperson Mathew Miller lamented that its "divided parliamentarians" — a defining characteristic of any parliament — have failed to elect a president by "putting their personal ambitions ahead of the interests of their country." Not only did the statement fail to even mention Hezbollah or its role in obstructing the election of a president, it stressed that new leadership was needed to "commit to forming a government free of corruption, and implement critical economic reforms," without saying anything about sovereignty or the rule of law, even as Hezbollah holds the country at gunpoint.
Similarly, despite heavy local criticism of Prime Minister Mikati's absence, U.S. Secretary of State Antony Blinken thanked him "for his leadership in preventing Lebanon from being pulled into a war that the Lebanese people do not want, as well as his efforts with regional partners to pursue durable and sustainable peace in the region." Mikati openly acknowledges his lack of influence over whether Hezbollah will lead the country into conflict, tacitly recognizing that it alone wields a monopoly on violence. Mikati effectively embodies Hezbollah's ideal prime minister, aligning with its security concerns while maintaining relatively friendly, if empty, relations with Western governments and the Gulf states.
This international context has been key to enabling the dysfunctional status quo that has made Hezbollah the country's main power broker and coerced the state into failure. France's recent unsuccessful efforts to impose a quasi-consensus solution, aimed at resolving the presidential vacuum by endorsing Bashar al-Assad ally Suleiman Frangieh's candidacy and a nominal technocratic prime minister that could be dumped at any time, faced robust local opposition. Washington has done well to withhold its support from such a doomed and anti-democratic initiative. Yet it still lacks any policy or strategy on how to deal with Hezbollah's dominion over Lebanon and clear ambitions to convert Beirut into the headquarters of the Axis of Resistance and planning grounds for the convergence of fronts.
Follow on Twitter: @dr_nickfn
Photo by AHMAD AL-RUBAYE/AFP via Getty Images
---
The Middle East Institute (MEI) is an independent, non-partisan, non-for-profit, educational organization. It does not engage in advocacy and its scholars' opinions are their own. MEI welcomes financial donations, but retains sole editorial control over its work and its publications reflect only the authors' views. For a listing of MEI donors, please click here.