Contents:
A humanitarian crisis looms in Syria as Russia looks set to veto UN cross-border aid
Charles Lister
Senior Fellow, Director of Syria and Countering Terrorism & Extremism programs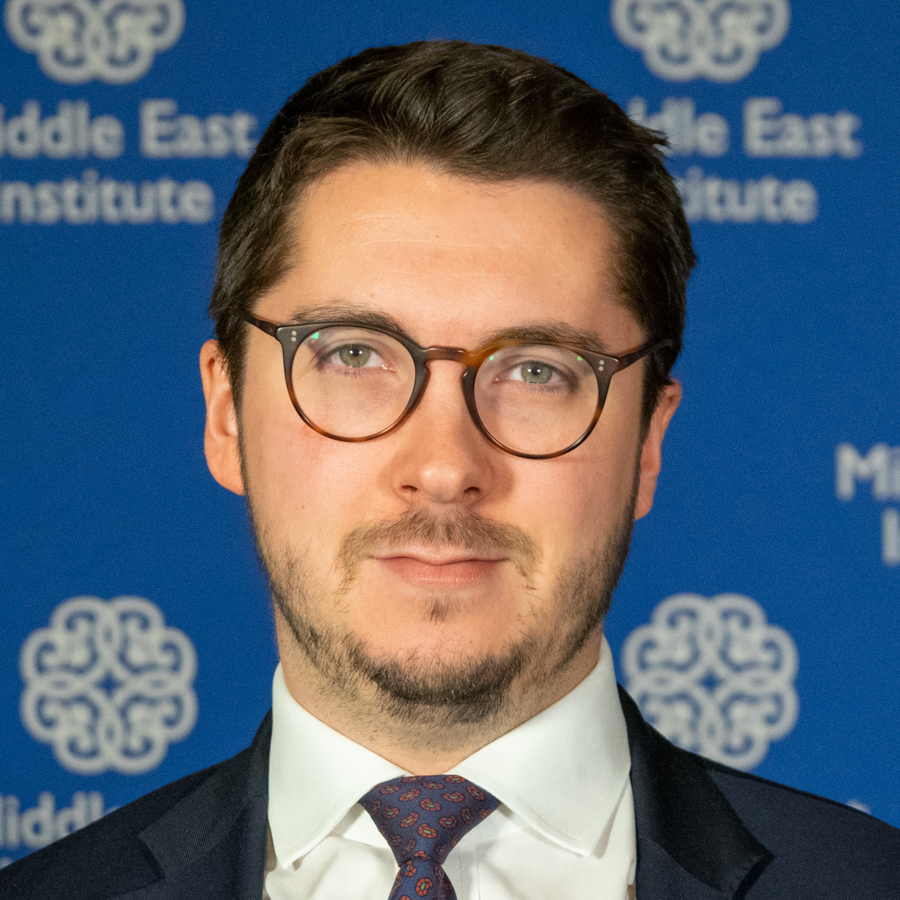 In less than five weeks, the United Nations Security Council will vote on whether to continue a U.N. cross-border aid effort to more than 4 million civilians in northwestern Syria. For most of the council, the vote is a no-brainer — at least 4.1 million civilians are wholly dependent on the aid coming across the Turkish border, 80% of them are women and children, and 70% are displaced. But for Russia, U.N. Security Council Resolution 2585 represents a violation of the Assad regime's sovereignty and as its U.N. mission has made clear in recent weeks, they intend to veto.
That would trigger a humanitarian "catastrophe," as U.N. officials have declared. That aid access is even up for a vote is a "moral abomination," according to the U.N.'s Syria Commission of Inquiry. Since 2014, the U.N. has relied overwhelmingly on cross-border aid delivery to those in need in Syria, but since January 2020, Russia has utilized its veto to sever access — forcing the closure of two of four access points in January 2020, and a third six months later, in July 2020. At the last vote on the one remaining crossing, Bab al-Hawa, an extension was secured thanks in large part to U.S. concessions — in the form of removing obstacles to early recovery activities in regime areas, and an openness to cross-line deliveries via Damascus.
In the 12 months since that vote in July 2021, the U.N.'s mission in Damascus has dispatched four convoys, totaling 50 trucks of aid, to northwest Syria. Fifty trucks in a year pales in comparison to the 1,000 trucks per month sent cross-border via Bab al-Hawa. Having reached 2-3% of those in need on only four occasions in a year, cross-line efforts cannot in any way be proposed as an alternative to cross-border aid. While the prospect for a U.S.-Russia deal is next to none, there is a slim chance that Turkey — for which the stability of Syria's northwest is an issue of existential importance — may secure a deal of its own with Moscow.
More broadly however, Syria's humanitarian needs have never been greater in 11 years of conflict. In Syria, 14.6 million civilians are dependent on humanitarian aid, and 97% of the population live under the poverty line. At least 12 million are food insecure, marking a 51% increase since 2019. Amid globally rising food prices, even the World Food Programme has begun cutting the size of its food baskets to Syria, with those cuts likely to worsen. According to the U.N., the $6.7 billion donated at the Brussels Conference in May was an impressive sum, yet it amounts to less than half of the requirement for 2022-23.
As hard as it is to imagine, with no end in sight for the war in Ukraine and heightening concerns over a coming global recession, Syria's plight looks set to worsen yet further.
Follow on Twitter: @Charles_Lister
From food to energy, Russia's war on Ukraine is having a growing global impact
Iulia-Sabina Joja
Director, Frontier Europe Initiative; Project Director, Afghanistan Watch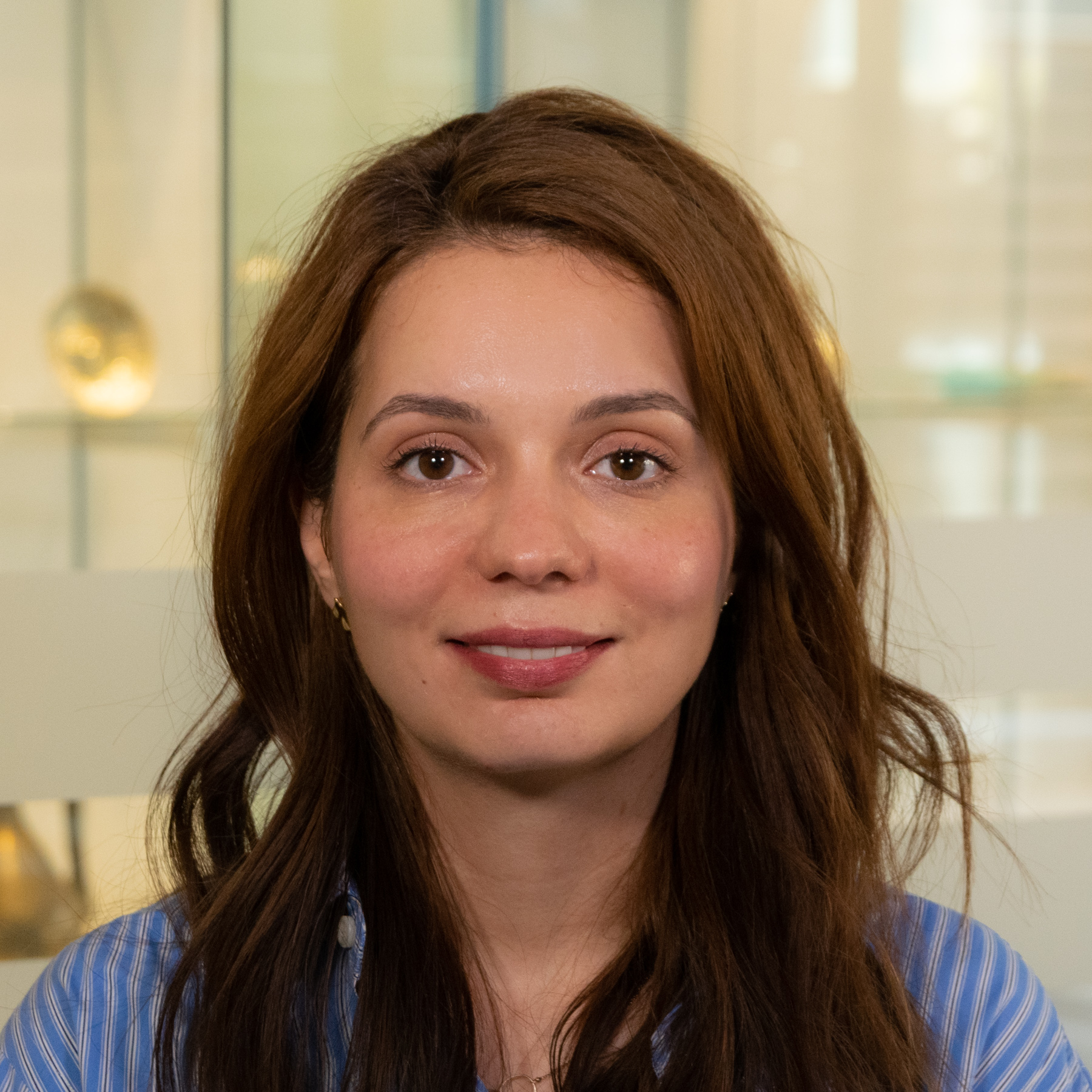 More than 100 days into the second Russian invasion of Ukraine, the war is starting to create victims around the world. Amid a growing global food crisis, Russia's actions are hastening a potential looming famine. Over the weekend, Moscow blew up a strategic grain storage silo in the Ukrainian port city of Mykolaiv. Russia's naval blockade has prevented Ukraine from exporting over 20 million tons of grain. The U.N. World Food Programme depends on Ukraine for 40% of its wheat, meaning the impact on the most vulnerable, both in the region and around the world, is severe. Turkey promises to de-mine the Black Sea and mediate with Russia to remove the naval blockade, but a deal has not yet been struck.
At the same time, Ukraine's ambassador to Turkey accused Ankara of buying stolen Ukrainian grain from Russia. The effects of the food crisis itself and Russian propaganda blaming it on Western sanctions are already visible. A Kenyan expert quoted by The New York Times stated that, "Africans don't care where they get their food from, and if someone is going to moralize about that, they are mistaken," given the severity of the need. The connection between the Black Sea and world famine becomes stronger every day, with further escalation looming. Former NATO commander James Stavridis warns of a "new front" being opened in Black Sea warfare as the United Nations will be trying to permit Ukrainian grain exports.
Russian aggression has also spawned a world energy crisis. In the months leading up to the Feb. 24 invasion, Moscow created a gas crisis in Europe by refusing to sign new contracts. Consequently, gas prices have skyrocketed. As the European Union with the help of the United States scrambles to replace Russian gas and oil, there are now growing concerns over a worldwide electricity and oil crisis. The recent decision by OPEC+ to boost planned increases in production for July and August — in a diplomatic breakthrough hailed by the United States ­— is aimed at reducing the impact of the energy crisis. Following the EU's partial ban of Russian oil imports as part of the sixth sanctions package the bloc imposed on Moscow, both the Union and the United States will continue to pressure OPEC member states to suspend price coordination with Russia to stabilize the oil market. Whether OPEC will decide to exclude Russia, which has missed its production targets under the OPEC+ deal for several months, remains unclear. Were OPEC to do so, however, it could be a game-changer in the West's effort to isolate Moscow and prevent further war crimes and crimes against humanity. Independent of whether the Western effort to lobby OPEC succeeds, the effects of the energy crisis will be felt strongly in Europe and Asia as we get closer to the winter months in the Northern Hemisphere.
Follow on Twitter: @IuliJo
A new US special envoy for the Horn of Africa
David H. Shinn
Non-resident Scholar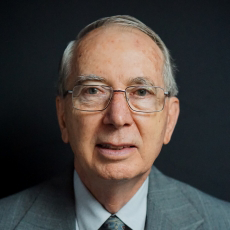 The Biden administration has appointed its third special envoy for the Horn of Africa in just over a year. Mike Hammer, former ambassador to the Democratic Republic of the Congo and to Chile, replaces David Satterfield, who, in turn, replaced Jeffrey Feltman. Ambassador Hammer joined the Foreign Service in 1988; his career has focused on South America, northern Europe, and public affairs. He has no experience with the Horn of Africa. The United Nations, European Union, African Union, United Kingdom, and China have all designated high-level special representatives for the Horn of Africa.
The immediate challenges facing U.S. policy in the region are the ongoing conflict and humanitarian crisis in Ethiopia, the Sudan military regime's reluctance to transition to civilian rule, the long-standing al-Shabab terrorist threat in Somalia, and disagreements among Egypt, Sudan, and Ethiopia over Nile water usage following construction of the Grand Ethiopian Renaissance Dam on the Blue Nile. Any one of these issues could consume the efforts of Ambassador Hammer. They also require careful coordination among the different actors, especially the African Union. China is a relative newcomer to this process, although it is hosting a Horn of Africa peace conference in Addis Ababa later this month.
In appointing Ambassador Hammer, Secretary of State Antony Blinken signaled that the crisis between central government and Tigrayan forces in Ethiopia requires the most immediate attention. A cease-fire is holding, but humanitarian relief for stricken areas, especially Tigray region, remains slow and inadequate. The United States wants to see an end to the fighting, unfettered humanitarian access to all affected regions, an end to Eritrean involvement, accountability for all past atrocities, and a political process that leads to a unified Ethiopia.
In Sudan, Washington is committed to the transfer of power from the military to a civilian government — a task that is complicated by military elements who refuse to relinquish authority and civilian factions that are not united on the end game. The al-Shabab challenge in Somalia is the oldest challenge and the one that has received the least attention from the previous two American special envoys. The U.S. goal is to defeat al-Shabab and assist the new Somali government to gain control of the country and resist corruption. The Nile water issue probably constitutes the most difficult challenge for U.S. policy. Washington desires to see an equitable solution while not alienating any of the three contending parties.
Follow on Twitter: @AmbShinn
Armed resistance to Taliban rule is taking root
Marvin G. Weinbaum
Director, Afghanistan and Pakistan Studies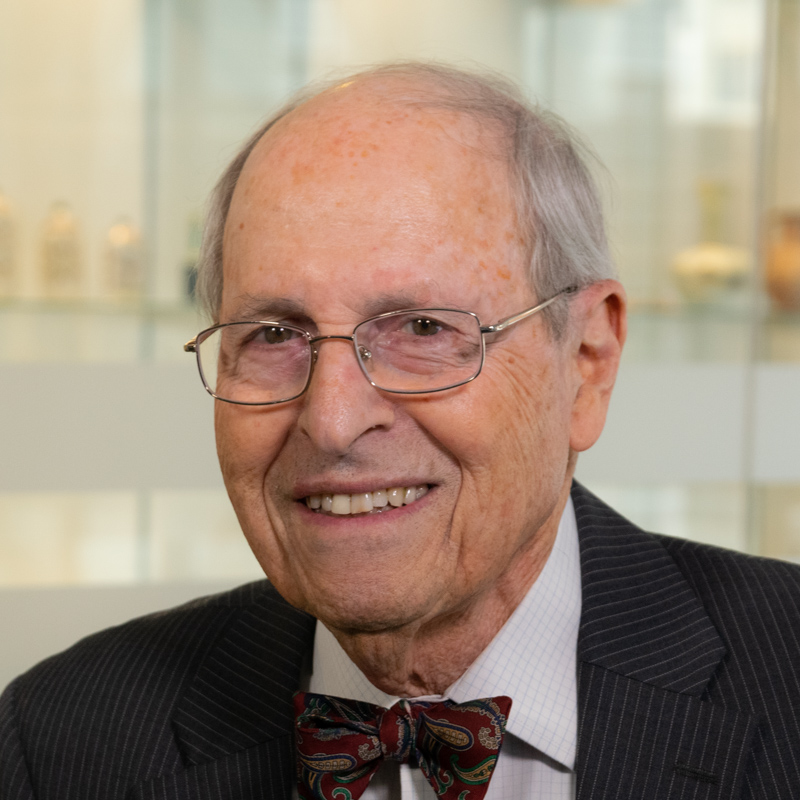 Popular discontent with the Taliban regime has grown over the last several months. Its prohibitions on growing poppy and girls' secondary education, as well its censorship of media, have visibly engendered deep dissatisfaction among important sectors of society. More broadly, the government's increasingly harsh policing and judicial practices have produced unrest. More than anything else, the country's unmitigated economic and financial hardship threatens to erode support for Taliban rule in the long run. Although quiet defiance of the Taliban is widespread, thus far only some brave women have demonstrated openly, and grassroots protest movements have as yet failed to emerge. Drawing greater attention of late are the growing pockets of armed resistance to the regime.
Clashes are increasingly reported between the Taliban security forces and a smattering of resistance groups, the best known and organized being the National Resistance Front (NRF). The NRF emerged as a force in the wake of the Taliban takeover with Ahmad Massoud as its operational and symbolic leader. He is the son of Ahmad Shah Massoud, the legendary commander who from his redoubt in Afghanistan's Panjshir Valley stubbornly held off the Soviets in the 1980s and resisted the Taliban in the 1990s. Beyond Panjshir, the NRF has recently fought with government forces in Baghlan, Takhar, and Badakhshan provinces, and claims to be active in a dozen others, mostly in northern Afghanistan. Other smaller resistance groups led by former government ministers, a previously influential warlord, an ex-general, and a formerly powerful police chief have also coalesced and are present in at least six provinces. Sensing a building threat, the Taliban are said to have recently deployed 30,000 security forces.
While the Taliban's grip on the levers of power may be slackening, there is little that points to the regime's early demise. Its most formidable adversary to date, Islamic State-Khorasan Province, appears for the time being more concentrated on disrupting the regime's rule than in trying to replace it. And, for all their determination, most of the resistance groups would settle for enough military success to force the Taliban into power-sharing arrangements. By all accounts, some of these groups, as much rivals as allies, lack the unity and coordination necessary to coalesce into a broad resistance movement. Representing for the most part the country's ethnic minority communities, they also lack support from the Pashtun plurality (42% of the population) traditionally needed to govern Afghanistan. Critically, none of the Afghan resistance groups has the backing of a foreign nation or the cross-border sanctuaries the Taliban once found indispensable. For now, organized armed resistance to the Taliban regime remains more of an aspiration than a reality.
Malavika Radhakrishnan, research assistant to Marvin G. Weinbaum, assisted with this article.
Follow on Twitter: @mgweinbaum
India tangos with the Taliban: A leap of faith
Shanthie Mariet D'Souza
Non-resident Scholar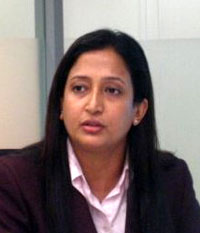 By sending a small team of diplomats to negotiate with the Taliban and oversee its humanitarian assistance to the Afghans, New Delhi has signaled a shift in its Afghanistan policy. As all major powers have started engaging with the de-facto rulers of the country, there is a clear realization in New Delhi that a policy revamp that seeks to regain the leverage it lost in Kabul in August 2021 is necessary. Concern over the lack of an inclusive and legitimate government in Kabul must no longer be a deterrent.
The June 2 press release from the Ministry of External Affairs suggests that the visit by a joint secretary, who met the senior Taliban leaders, is only transactional, primarily intended "to oversee the delivery operations of our humanitarian assistance to Afghanistan." India has continued to provide such assistance in the form of wheat, medicines, winter clothing, and COVID vaccines, even after it shut its embassy and consulates in the country last year. The newfound urge to "oversee" such assistance could therefore be a sign of "bringing a change in its method of doing more," to secure India's strategic objectives.
Whether it will translate into more in terms of engagement with the Taliban, including an Indian accession to the Taliban's request to complete its unfinished projects in the country, remains to be seen. The Taliban regime has struggled to establish order and provide a modicum of governance in Afghanistan. The conflict-ridden country continues to be a complex theater of contestation for regional and major powers. By shying away from utilizing its strength in that country — i.e. the goodwill of the Afghan people — and pursuing an "aid and assistance only" policy India runs the risk of being left behind in the evolving new great game.
The engagement, however, is unlikely to be smooth. Amid the Taliban's welcome note to India's engagement, including overtures by the Haqqani network and statement by Defense Minister Mullah Mohammad Yaqoob, son of Taliban founder Mullah Omar, who has offered to send Afghan army personnel to India for military training, there are hardly any signs of the Islamic Emirate taking steps toward the formation of an inclusive government. Nor do reports of the anti-India terror groups that continue to operate in that country offer any encouraging signs for New Delhi's efforts at curbing domestic terrorism.
India's push for an inclusive government has been downplayed by the Taliban, which have asked New Delhi not to retain its ties with the country's previous rulers. Even gradual engagement with, if not recognition of, the Taliban would not please resistance groups that are expanding their activities in the country. It will be a challenge for Indian policymakers to resolve such contradictions and maintain a delicate balancing act. Moreover, there is a limit to which the faction-ridden Taliban will allow an expansion of India's footprint, even though the group is clamoring for more humanitarian assistance.
In 2001, India restarted its diplomatic engagement in Afghanistan with humanitarian assistance, which reached almost $3 billion in 2021. With this new tactical maneuvering, the policy has come full circle, yet there are no indications of what it might actually achieve.
Follow on Twitter: @shanmariet
Photo by OZAN KOSE/AFP via Getty Images
---
The Middle East Institute (MEI) is an independent, non-partisan, non-for-profit, educational organization. It does not engage in advocacy and its scholars' opinions are their own. MEI welcomes financial donations, but retains sole editorial control over its work and its publications reflect only the authors' views. For a listing of MEI donors, please click here.