Contents:
An important lesson for U.S. policy on Iran from Russia's war against Ukraine
Brian Katulis
Vice President of Policy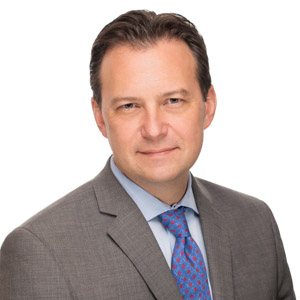 The Biden administration is currently engaged in extreme geopolitical multitasking, reacting to Russia's deadly moves in its war against Ukraine while also trying to revive the Iran nuclear deal in talks that have run overtime. It remains unclear whether the Iran talks will produce a new agreement. A dustup occurred between Iran and Russia this past weekend after Russian Foreign Minister Sergey Lavrov said that Moscow wanted written guarantees from the United States that Russia's military, trade, and investment cooperation with Iran would not be hampered by sanctions imposed on Russia over its war in Ukraine. Iranian officials cried foul and said they would not be dictated to by foreign interests, and Russia tried to explain it was just misunderstood.
This episode served as a reminder that efforts to keep important national security questions in separate lanes, like isolating Russia's war in Ukraine from its active and leading role in trying to secure a revived nuclear deal with Iran, run the risk of failing to see the bigger picture. That's especially true when other actors seek to create linkages in ways that undercut the stated goals of the United States. The Ukraine war and Iran nuclear talks overlap in many more ways than just their impact on international energy markets.
If a new Iran deal is secured, it still remains unclear what the precise terms might be and whether the U.S. Congress would support the broad contours. Biden administration officials seem to have abandoned the pretense of a "longer and stronger" deal, if news reports about the reasons why two members of the U.S. team negotiating the deal left are to be believed. Time will tell whether the talks produce something that wins the confidence of the key powers in the Middle East and the world at a time of crisis in the international system.
The images of Russia's brutal invasion and attacks against Ukraine call to mind similar ones from the Middle East over the past few years, particularly Syria, which Russia appears to have used as a testing ground for its tactics. The Middle East is unlikely to see a scenario like that unfolding in Ukraine right now; a full-blown cross-border war in the region with one country's military invading another thankfully does not seem probable today.
But the Middle East remains a tinderbox of small wars, occupations by external forces, and asymmetric warfare spread across the region by a range of actors — and that's an important point to keep in mind as the spotlight remains focused on a possible nuclear deal with Iran. What happens on the regional security front matters a great deal, and it can't be isolated in a separate stovepipe from a possible nuclear agreement. After Russia initially invaded and occupied parts of Ukraine in 2014, it engaged in a series of efforts to shape the broader regional landscape and test the will and capacities of key actors in that part of the world. Iran and a number of other Arab countries as well as Israel have engaged in a similar test of will and capacities across the Middle East.
One lesson from the past seven years since the initial 2015 Iran nuclear deal was signed is that a fragile and deteriorating regional security landscape is not favorable for sustaining confidence and trust in a nuclear deal. If a new deal is signed soon, then the story is not over — it's only just begun, and it will need to continue with a sharper focus on the regional landscape and the Iranian people, too.
Follow on Twitter: @Katulis
Another very challenging year for Lebanon
Paul Salem
President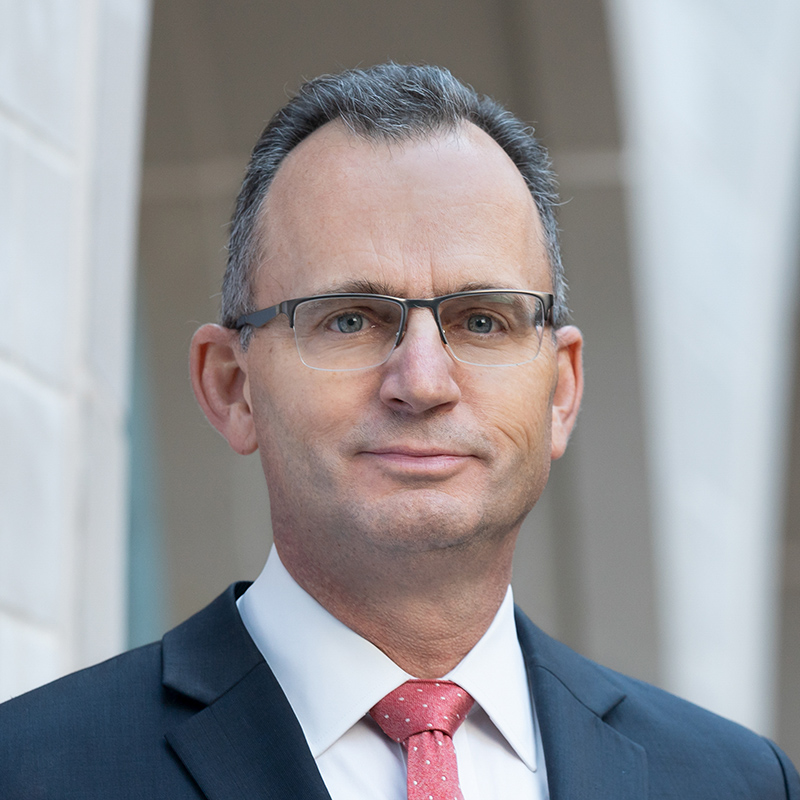 I just returned from a one-week trip to Lebanon, and the road ahead remains very challenging. Lebanon's economy continues in deep depression, with a once middle-income country facing poverty rates of close to 80%. The government economic team is in talks with the IMF, but it is doubtful that they can reach agreement anytime soon. An IMF deal would require the difficult negotiation and agreement among Lebanese power brokers over how roughly $70 billion of losses will be shouldered between the central bank, private banks, and depositors; it will also require a domestic deal over how public finances will be severely streamlined to create a sustainable budget. These are difficult challenges for any government; they are more difficult to achieve in the few months of political jockeying that prevails before the parliamentary elections scheduled for May 15. After those elections, it might take months to form a new government; it might take many more months to elect a new president after President Michel Aoun's term expires in November. Lebanon seems to be headed into deeper economic waters without any near-term deal with the IMF, and that means without the ability to deploy significant additional funding from the World Bank and the international community.
Meanwhile the central bank is spending precious foreign reserves — essentially, what's left of bank depositors' vanishing money — to stabilize the Lebanese lira at 20,000/$1, at least until the elections, and in order to give incumbent politicians a semi-positive talking point during campaigns. After the election, the currency is likely to experience another steep decline. To add further difficulty, the country is likely to pay a heavy price for the Russian war on Ukraine as it imports most of its wheat from Ukraine, and will have to pay more for gasoline and diesel.
On the positive side of the ledger, direct (although modest) cash transfers to 150,000 families-in-need are finally under way. This World Bank/World Food Program project was held up by politicians for over a year and a half, as they wanted to control who received the aid in order to serve their clientelist reelection campaigns. The World Bank stood its ground, and the program is run by an independent and transparent registration and verification process. Electricity provision, now down to two hours per day, is set to improve to around 10 hours a day by late April, when Egyptian gas and Jordanian electricity should start feeding the Lebanese grid through Syria.
Politically, the country is buzzing with pre-election activity (although there is always the possibility that elections might not go ahead — nothing is assured). But assuming they do, the projected change in the new parliament is likely to be limited. Hezbollah, and its pliant ally Amal, will reclaim their seats. The president's (and his son-in-law's) Free Patriotic Movement (FPM) party has already suffered from numerous defections and will lose a few more seats in the election. The Lebanese Forces party might pick up a few to become on a par with the smaller FPM list. Independents and new civil society candidates might together aim for a bloc of 12-18 deputies. After the withdrawal of Saad Hariri, the vote in Sunni-majority districts is likely to be distributed among a wide array of parties and politicians. Hezbollah might lose the majority it enjoys in the current parliament, which is significant, although it will remain — by virtue of its arms — a dominant player.
Among the things that struck me in my latest visit was the intensity of political activity and organizing among groups and individuals recently mobilized after the protests and uprising of October 2019. We haven't seen this level of fresh political organizing in the country since perhaps the 1950s and 1960s. Even if the results of the 2022 elections may be quite modest, this is a growing and tenacious socio-political dynamic, at a time when the old guard is widely discredited, and might bring about stronger results in subsequent elections in 2026 and beyond.
2022 looks like it will be another very challenging year for Lebanon and the Lebanese, particularly at the socio-economic level. It will also be a year of significant political decision points in which a new parliament, a new government, and perhaps a new president will be chosen to shape the policies of at least the next four years. The international community should sustain its support for the Lebanese population, especially as the Ukraine crisis makes things worse; should maintain its support for the army and basic institutions of national stability; and should continue to press this government — and the one that follows post-election — to enact the needed reforms that would unleash international aid and set the country on the road to economic recovery.
Follow on Twitter: @paul_salem
US Deputy Secretary of State Sherman's visit to Ankara
W. Robert Pearson
Non-Resident Scholar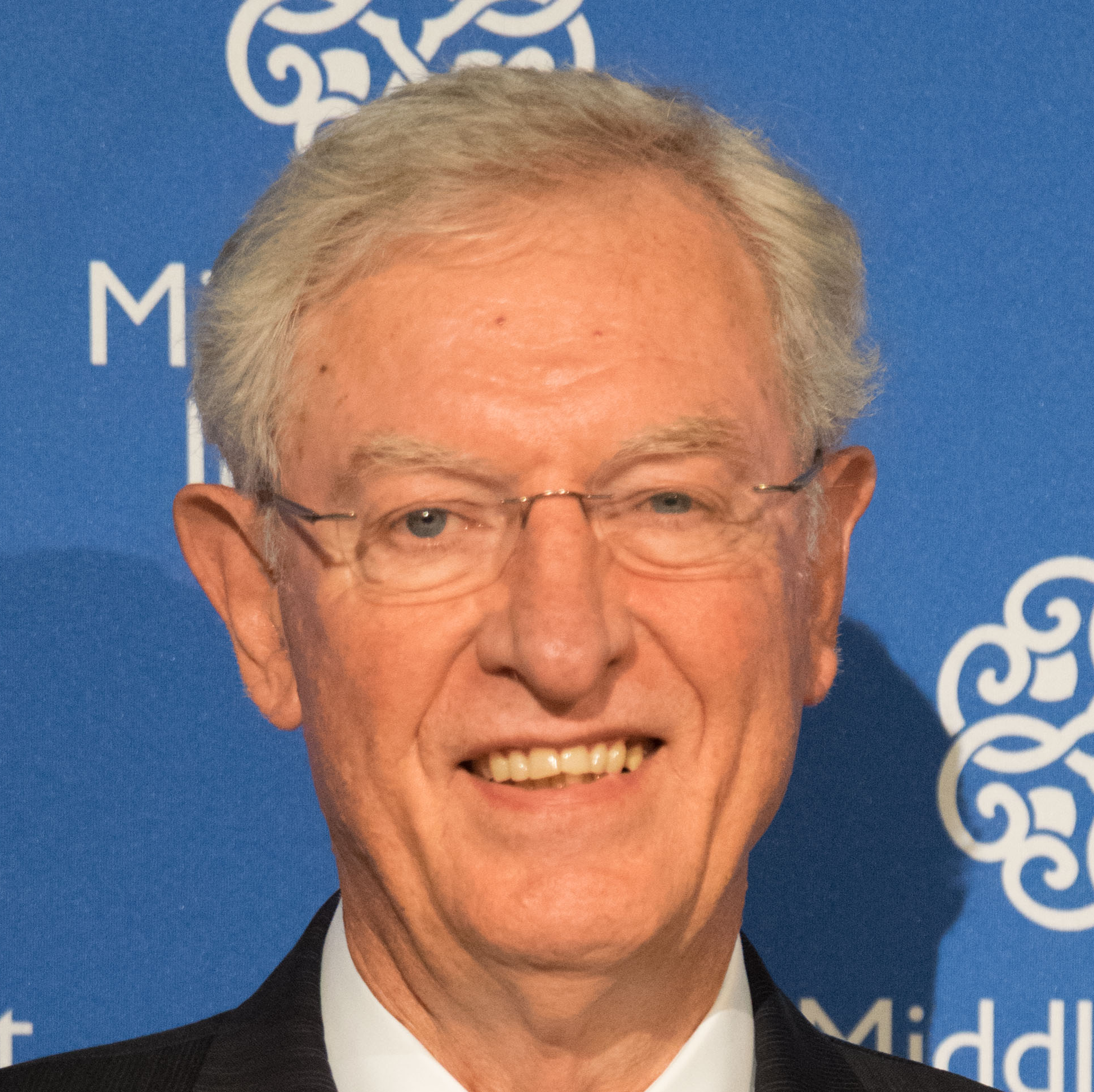 Few details of the visit of U.S. Deputy Secretary of State Wendy Sherman to Ankara have emerged yet. The fact of the visit was significant, as she is one of the highest ranking official U.S. visitors to Turkey in some time. The press reports from the Turkish press agency and the Turkish Foreign Ministry provide some hints. While there were no breakthroughs, there was a wide-ranging discussion of all the regional issues — Syria, Libya, Afghanistan, Israel, and Armenia. Interestingly, there was no public mention of Iran, though both countries oppose growing Iranian influence in Iraq, Syria, and Lebanon. The Turkish Foreign Ministry issued a positive statement referencing "mutual commitment(s)" and a "larger positive agenda," refraining from listing existing differences.
Turkey has not fully joined the NATO/global sanctions regime against Moscow. Turkish airspace is open to Russian flights, and some reports suggest Turkey may offer safe haven for fleeing Russian funds. The government-controlled Turkish press allows NATO (i.e. the U.S.) to be blamed for contributing to the crisis. Turkey is the only NATO member taking this kind of middle position.
Turkey's closing of the Bosphorus to passage of warships is more likely to help Russia, which has welcomed the Turkish move. Turkey's offer to mediate the conflict is not likely to be taken up by Kyiv and Moscow, yet it covers Turkey's articulated position of balancing. Of course, cease-fire proposals and negotiation offers are only as good as their contents, and the belligerents are far apart.
Turkey would almost certainly have listed its demands for good Turkish-U.S. relations: delivery of F-35s, Patriot missiles, rescuing Halkbank from its fraud, and providing Turkey with unspecified financial help. Since all these steps either require congressional support or would generate a negative reaction in U.S. circles, none may be likely in the short run, if at all. Turkey's better bet might be to accept the past and start from today to find common ground. Let's await a full readout from the U.S. side and see if that happens.
Deputy US secretary's challenging trip to Morocco and Algeria
Robert S. Ford
Senior Fellow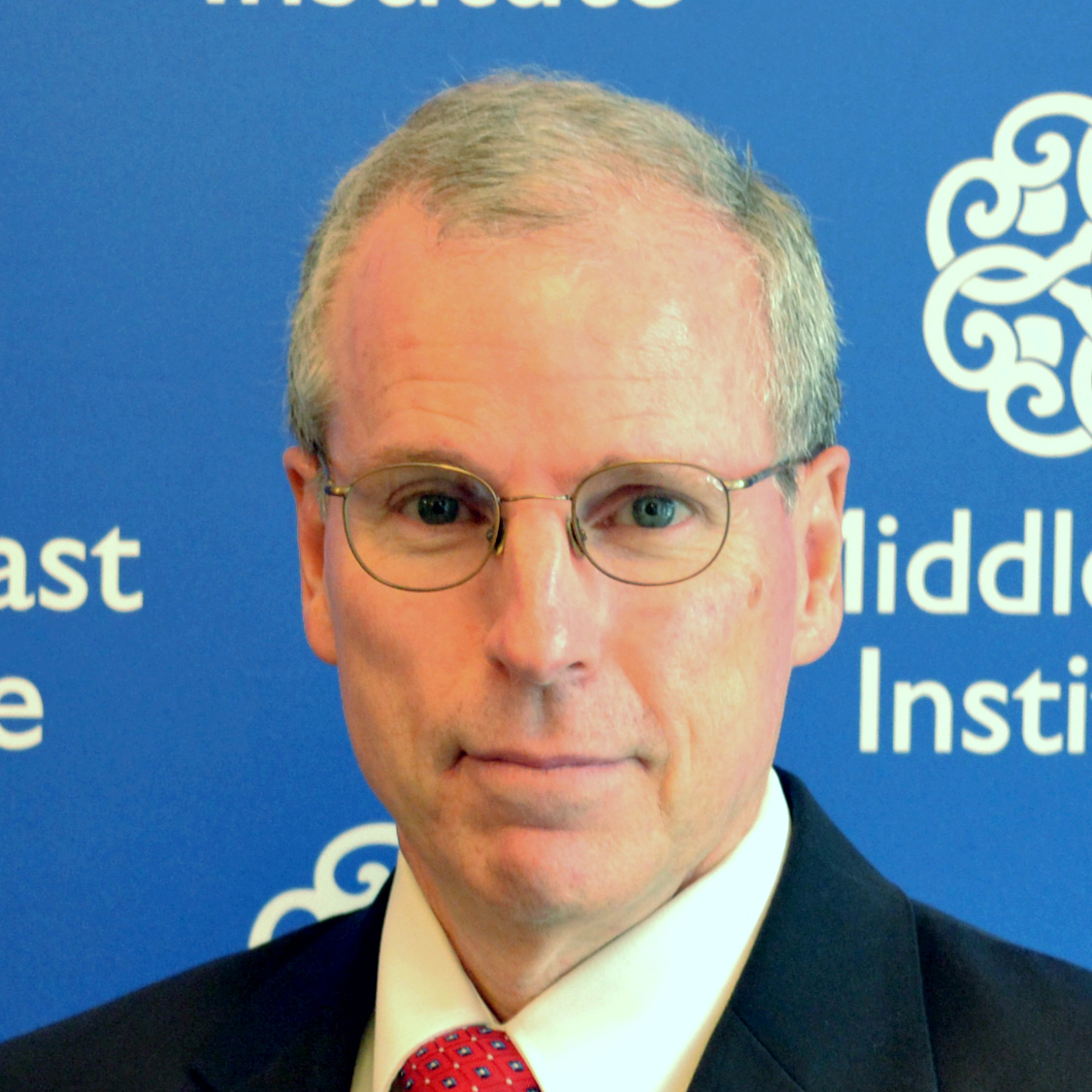 Deputy Secretary of State Wendy Sherman will be the highest-ranking civilian official from Washington to visit Morocco and Algeria since the October 2020 visit by then-Defense Secretary Mark Esper. The visit comes amid the greatest tensions between Morocco and Algeria in decades and new European attention on Algeria, the world's 10th largest gas producer and one of the five largest liquefied natural gas exporters to Europe.
In Morocco on March 8-9 Sherman will chair, with Foreign Minister Nasser Bourita, the latest round of the U.S.-Morocco strategic dialogue, which will cover the evolution of Morocco's relations with Israel, regional military cooperation, and Morocco's participation in U.S. Africa Command's African Lion exercises. The Moroccans also will seek Washington's continued support on the increasingly acrimonious Western Sahara dispute; the Biden administration has maintained the Trump policy of recognizing Moroccan sovereignty over that territory. The Americans had pushed for the appointment of a new U.N. special envoy for the Western Sahara to ease Morocco-Algeria tensions; Secretary of State Antony Blinken gave a visible message of support to the newly appointed Staffan de Mistura in their February meeting.
Sherman's visit to Algeria on March 9-10 will be more challenging. Seeking better relations with Washington, President Abdelmadjid Tebboune will receive Sherman and she will then chair, with Foreign Minister Ramtane Lamamra, the first U.S.-Algeria strategic dialogue since January 2019. Washington and Algiers cooperate against Islamist militants in the Sahel, and recent fighting in Mali will figure high in their discussions. By contrast, the Algerians are unhappy about the American stance on the Western Sahara. Washington in turn didn't appreciate Algeria abstaining in the U.N. General Assembly vote last week to condemn Russia's invasion of Ukraine. Sherman's meetings highlighting bilateral cooperation in education and business will give Algiers a face-saving American gesture of goodwill.
Human rights issues will hover on the margins of the Sherman trip to North Africa. Blinken raised human rights with Bourita last November, and the State Department expressed concern on March 4 with Moroccan courts' treatment of a journalist. Sherman is also to meet Egyptian human rights activists in Cairo during her visit there after her Algeria meetings. Should she also raise with the Algerian government its intensifying campaign of repression against political parties, journalists, and activists she will get an extremely frosty reaction from the authorities in Algiers.
Follow on Twitter: @fordrs58
Photo by Dan Kitwood/Getty Images
---
The Middle East Institute (MEI) is an independent, non-partisan, non-for-profit, educational organization. It does not engage in advocacy and its scholars' opinions are their own. MEI welcomes financial donations, but retains sole editorial control over its work and its publications reflect only the authors' views. For a listing of MEI donors, please click here.