Contents:
Iraq's ongoing cycle of successes and disasters
Randa Slim
Senior Fellow and Director of Conflict Resolution and Track II Dialogues Program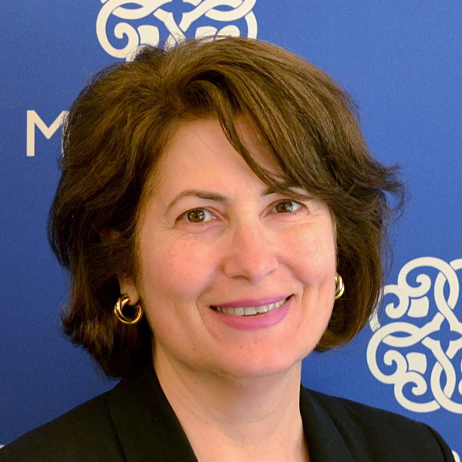 News from Iraq often shifts between the good and the very bad. Successes and disasters alternate in a regular news cycle, and the last few days have been no exception. On April 18, information leaked to news outlets revealed that Iraq hosted direct talks on April 9 between Iranian and Saudi delegations, primarily to discuss Yemen. On April 25, we saw the horrific pictures of the fire at the Ibn al-Khatib Hospital, in which at least 82 people were killed, many of them COVID-19 patients, and hundreds wounded.
If the Iranian-Saudi meeting in Baghdad is the result of competent and smart Iraqi diplomacy, the hospital tragedy is the result of endemic corruption and a culture of impunity in a political class that has since 2003 treated the country and its resources as their spoils of war.
The Iranian-Saudi meeting came out of a sustained, long-term effort to defuse tensions between Saudi Arabia and Iran led by Iraqi Prime Minister Mustafa al-Kadhimi going back to his stint at the helm of the Iraqi National Intelligence Service (INIS). Three successive Iraqi prime ministers, starting with Dr. Haider al-Abadi, have worked to strengthen relations between Iraq and Gulf Cooperation Council countries and to prevent Iraq from being a proxy theater in the regional power struggle between Iran and Saudi Arabia. Mr. al-Kadhimi sees his role as a regional mediator as an integral part of his "new Levant" strategy to create a new regional power axis including Egypt, Jordan, and Iraq.
The challenge facing Mr. al-Kadhimi lies in whether his domestic standing affects his effectiveness as a regional mediator. The hospital tragedy is the latest test of the powers of his office. Faced with a public anger that demands accountability for the incompetence and negligence that led to this tragedy, Mr. al-Kadhimi appointed a committee chaired by the minister of interior to investigate the causes of the fire and identify the parties responsible for the negligence that caused it. The committee is tasked with presenting a report of its findings to the Council of Ministers within five days. In Iraq, committees like this have a poor track record of achieving accountability.
In Iraq's post-2003 political system, which divides up ministries and bureaucratic posts among the few party bosses who rule the country, the Ministry of Health has long been part of the Sadrist bureaucratic fiefdom. It is not clear whether Mr. al-Kadhimi can force the minister of health to resign. The minister owes his allegiance first and foremost to his party boss, Muqtada al-Sadr, and as long as the latter has not fired him, he will not resign.
Follow on Twitter: @rmslim
Saudi Arabia's disengagement strategy vis-à-vis Lebanon turns more stringent
Christophe Abi-Nassif
Director, Lebanon program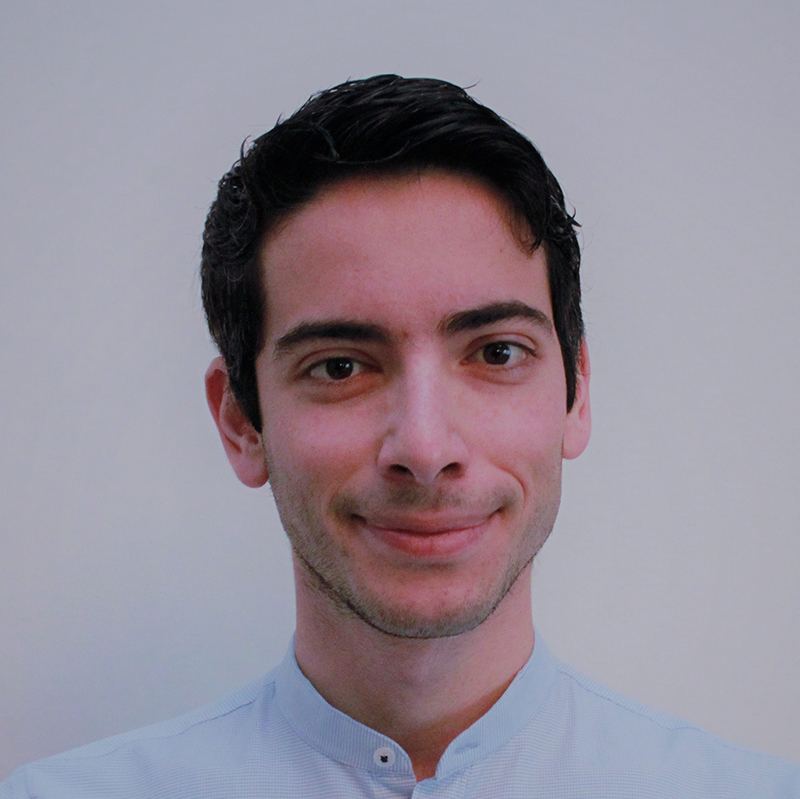 Lebanon was at the heart of drug smuggling drama late last week. After intercepting a shipment of pomegranate crates hiding 5.3 million Captagon pills, Saudi Arabia announced a blanket ban on fruits and vegetables originating from Lebanon. Other Gulf Cooperation Council (GCC) countries supported and rallied behind Riyadh's decision soon after. 55% of Lebanon's agricultural exports are channeled to the Gulf every year. If sustained, the decision will likely hurt Lebanon's already dismal trade activity and suppress one of the country's few remaining sources of potential foreign currency inflows.
This recent development is all about timing and pressure. In a tweet, Saudi Arabia's ambassador to Beirut claimed that 600 million pills and hundreds of kilograms of cannabis had been smuggled from Lebanon over the past six years. The kingdom's decision to institute the ban so abruptly when it's been aware of such smuggling activities for years sends multiple messages to Lebanon's leadership, friends and foes.
First, Riyadh is making it clear that its strategic decision to disengage from the Lebanese file politically and economically does not entail a laxer policy vis-à-vis Lebanon, even when Beirut is at its weakest. Diplomatic efforts as well as reassurances that both the Saudi and the Lebanese governments know Lebanon cannot uphold may help reverse the ban eventually. The messaging, however, remains that the Gulf is still there, capable and willing to rub salt in the wound if and when needed.
Second, the Saudis are communicating to the Lebanese authorities that unlike the Americans or the Europeans, they do not mind sanctioning entire communities rather than individual politicians to push their agenda. The decision to ban imports brings back memories of expulsion threats that hundreds of thousands of Lebanese expats working in GCC countries faced because of the ongoing Gulf-Hezbollah feud.
Finally, and to this last point, Riyadh is once again bringing to the forefront the issue of Hezbollah's smuggling — both of drugs and, by extension, of goods across Lebanese borders by land, air, or sea. Over the years, Hezbollah's network of criminal activities and drug trafficking has come under intense international scrutiny. Today, the kingdom is putting more pressure on Lebanese political and security leaders to seriously act upon and counter this endemic issue. It is no secret that they will fail to achieve anything beyond the high level and the symbolic, but the message is loud and clear: for the Gulf, Hezbollah remains the number one priority.
Follow on Twitter: @chris_abinassif
The Armenian genocide decision
W. Robert Pearson
Non-Resident Scholar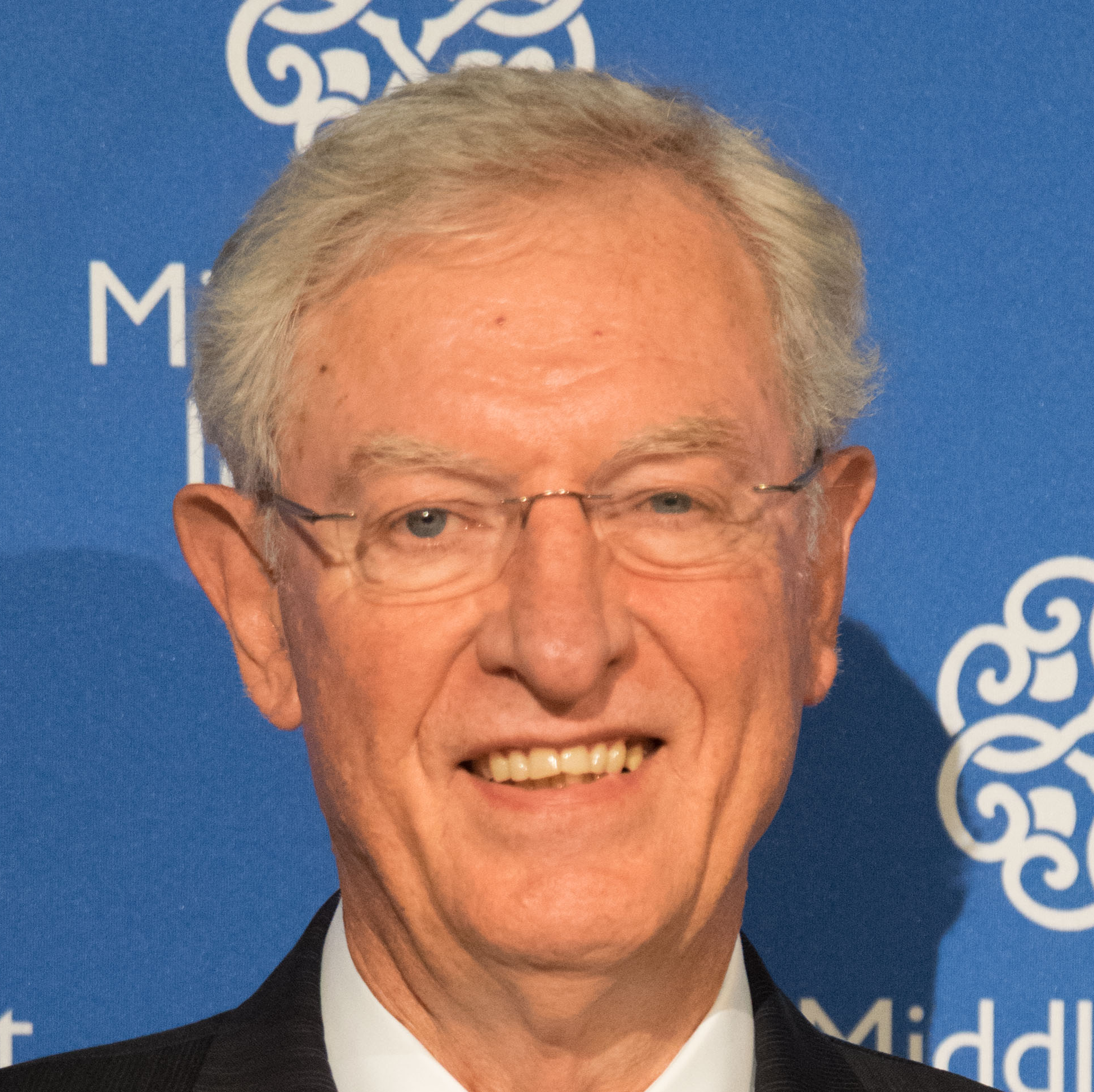 President Joe Biden recognized the Armenian genocide on April 24, having notified Turkish President Recep Tayyip Erdoğan the previous day. With the message, Mr. Biden tried to change the direction of the conversation from yesterday to tomorrow to take lessons from history in order not to repeat it.
That put Turkey in an awkward position. Yes, there is anger, accusations of betrayal, countercharges against the Armenians, and a portrayal of Turkey once again as an innocent victim of Western bias and disrespect. Then comes the renewed embrace of a denial. That approach hasn't worked so far, and it is unlikely to do so again.
That's the old arena of conflict. The U.S. statement was aimed at reconciliation with history. Turkey was not mentioned in the statement, which stated its purpose was not to blame. The Biden administration's overall theme in fact is to look forward to what can and ought to be done.
There was a time when the good feelings of Americans toward Turkey was the unquestioned norm. Sadly, that sentiment no longer exists. The House and the Senate passed Armenian genocide resolutions in 2019. Mr. Biden, the candidate, said he would do likewise. This step was to be anticipated, and Turkey had an opportunity to consider its own reaction.
Why have Americans traditionally thought highly of Turkey? Because the Republic of Turkey in 1923 represented a renewed promise of democracy. Because over the years the Turkish people repeatedly returned to that democracy. Because Turkey asserted it could combine faith with democracy. Because the country has a well-educated population, enormous resources, and a location at the intersection of Europe, Asia, the Middle East, and Africa. Because its democracy would be an inspiration to others. Because Turkish soldiers won America's heart in Korea with their courage. Because Turkey was a stalwart ally during the Cold War. Because Turkey made NATO work. Because Turkey always represented a better tomorrow for itself and its region.
Even if amid all the anger, there were a realization that Ottoman history can no longer guide Turkey's choices today, that would be a start. That truth alone might help turn the U.S. and Turkey toward a better future. Reconciliation is always a good departure point to a brighter tomorrow.
Heightened tensions and a potential opening amid a renewed flurry of action on GERD
Mirette F. Mabrouk
Senior Fellow, Director of the Egypt program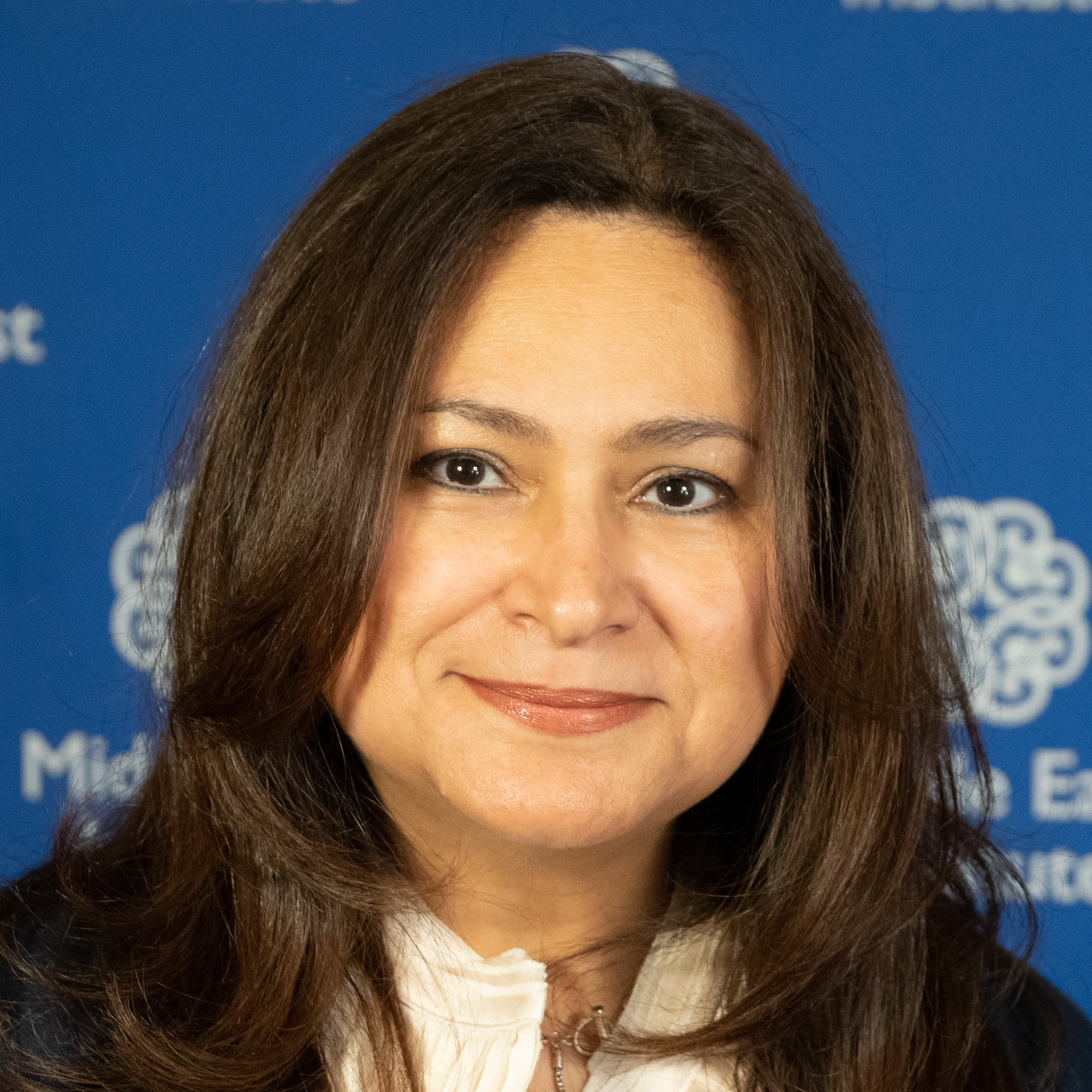 Sudanese patience and good nature are legendary, but apparently even national traits can be stretched to the limit.
On Saturday, the Sudanese minister for irrigation and water resources, Yasser Abbas, indicated that Sudan had had enough. In a television interview Abbas firmly took Ethiopia to task on two points. In the first case he condemned Ethiopia for shooting down Sudan's proposal for an international quartet (the African Union [A.U.], the European Union, the United Nations, and the U.S.) to mediate negotiations over the Grand Ethiopian Renaissance Dam (GERD) after Egypt had agreed to it. He also flatly accused Ethiopia of wasting time until the second filling of the dam came due, making it a fait accompli. The first filling had been undertaken unilaterally by Ethiopia last year and Sudan's water stations had recorded a drop in water levels barely 24 hours later. Abbas had described Ethiopia's unilateral filling as a "surprising move that cast doubt on Ethiopia's intentions" and apparently, Sudan isn't keen on an encore. Abbas noted that if Ethiopia insisted on a second filling unilaterally, Sudan would resort to filing suits against both the government of Ethiopia and the Italian company completing the GERD to compensate for any damages Sudan might incur. He also said that Sudan was exploring other options, among them resorting to the International Court of Justice (ICJ), human rights courts, and the Common Market for Eastern and Southern Africa (COMESA) court.
That wasn't Sudan's only cause for discontent. Sudanese Prime Minister Abdalla Hamdok had reached out to his Egyptian and Ethiopian counterparts, Egyptian President Abdel-Fattah el-Sisi and Ethiopian Prime Minister Abiy Ahmed, to hold a tripartite summit to help resolve the issue under the 2015 Declaration of Principles, which specifically calls for such a meeting to help avoid a deadlock on negotiations. Once again, that suggestion was shot down by Ethiopia, which insisted on continuing with the A.U.-led negotiations. That's an option that the Sudanese have increasingly soured on. Abbas pointedly noted that the A.U. seems "to be biased to the Ethiopian side to some extent." The Sudanese description was in contrast to Egypt's, which only noted that the last talks had not come to any conclusion. Sudan is not mincing words, however. In an April 23 tweet, Abbas said, "The AU did not perform its leadership role. They were only observers, and we see that there was no serious methodology for reaching an agreement. [nine] months have been wasted in futile negotiations, and we will not accept wast[ing] any more time."
The comments came amid a flurry of renewed action around the negotiations. Egypt has been quietly ramping up diplomatic efforts with both African countries and the wider international community to place pressure on Ethiopia to negotiate. Egypt is being careful to play this energetically rather than aggressively; the country sent a letter to the Security Council but conspicuously stopped short of lodging a complaint against Ethiopia. Such a complaint would not only have required proof that a second filling would seriously damage Egypt's water supply (hardly likely considering this year's plentiful rains), but would also have considerably stepped up the perception of aggression, something Egypt is keen on avoiding. The goal, for both Egypt and Sudan, is a legally binding agreement that would safeguard their water supplies in case of a drought.
These efforts are being supplemented by increased international interest in the matter; the recent visit of Mohammed bin Zayed, the crown prince of Abu Dhabi and deputy supreme commander of the UAE Armed Forces, to Cairo came amid increasing UAE involvement in the GERD. The UAE has horses in all three races and regional conflict would be disastrous to its own economic and political security. It's currently helping helm negotiations between Ethiopia and Sudan on the disputed Fashaqa territories that Abbas called " an investment blueprint" and, just as importantly, "an informal initiative to bridge the gap between the positions on the GERD." This initiative would see the UAE, EU, and World Bank investing in both countries, Ethiopia supplying electricity generated by GERD, and Sudan stepping up with agricultural investments. That initiative is currently a separate matter from the GERD negotiations — it's been noted the Egypt and the UAE don't quite see eye to eye on the issue yet — but might have an extremely important side effect. An embattled Abiy Ahmed is facing burgeoning domestic discontent from the majority of the country's ethnic groups and an initiative promising peace and prosperity might be a valuable weapon to take into the upcoming elections. Indirectly, it might help open up a channel for GERD negotiations that are actually constructive.
Follow on Twitter: @mmabrouk
Signal escalates criticism of Cellebrite
Michael Sexton
Fellow and Director of MEI's Cyber Program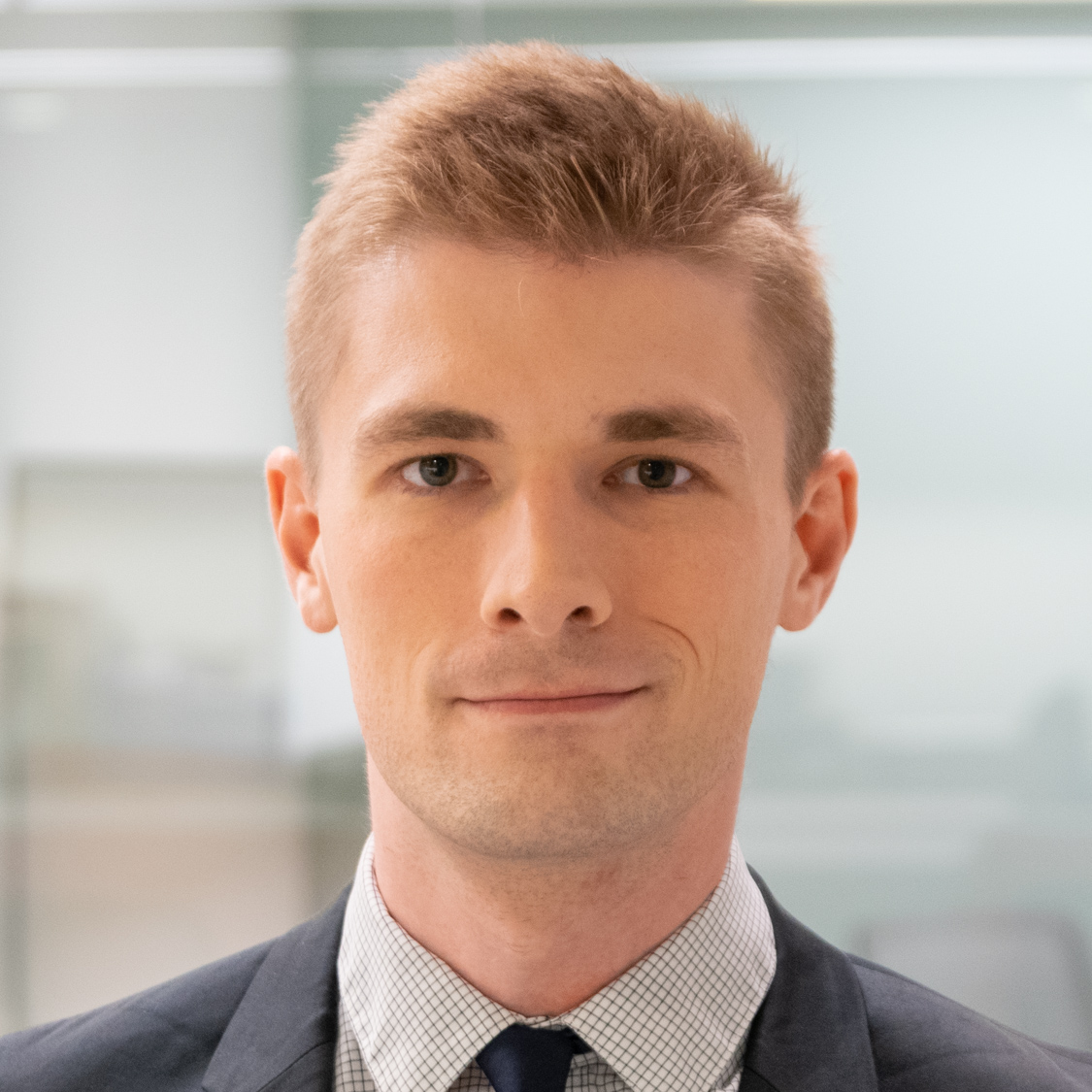 Cellebrite is an Israel-based company that sells smartphone security-circumventing forensic extraction devices to law enforcement agencies. Police departments around the world use its products to investigate the encrypted devices of criminal suspects and uncover evidence not only of culpability, but also of accomplices, especially in cases of terrorism and human or drug trafficking. In December 2020, the company published — then deleted — a blog post claiming that its tools could crack the Signal messaging app's industry-grade encryption. Signal, which operates under a 501(c)(3) nonprofit and whose encryption protocol has been adopted by Facebook Messenger, Skype, and WhatsApp, fired a shot across the bow back at Cellebrite in a scathing blog post: in the use case Cellebrite described, analysts were working with an already unlocked smartphone, meaning they had not "decrypted" Signal at all … they simply opened it.
Last week, Signal raised the stakes, publishing a proof of concept that Cellebrite's Universal Forensic Extraction Device (UFED) could, in fact, be hacked by the very device it was examining. The exploit Signal deployed could execute code on the UFED arbitrarily, giving the hacker carte blanche to interfere with the device's workings. Whereas the December scuffle was a minor embarrassment for Cellebrite, this month's drama is a veritable risk to the company: by demonstrating that a sufficiently skilled criminal suspect could hack their own investigators, Signal has now cast doubt on the integrity of forensic evidence extracted by Cellebrite's widely used UFEDs. The target of an investigation could plant latent code in their smartphone that would lie dormant until being plugged into a UFED, at which point it would corrupt the evidence collected and even erase or tamper with past and future reports.
Signal creator Moxie Marlinspike published the proof of concept with all the panache of Signal's December riposte, saying he found the Cellebrite device fallen off the back of a truck — a claim that strains credulity. Cellebrite co-CEO Yossi Carmil has stated firmly that its device licenses are activated and deactivated remotely ­— a capability that gives the company substantial latitude to prevent and rein in abuse of its tools — raising the question of how Moxie was able to acquire and experiment on a functioning UFED. Moxie also glibly stated that Signal would willingly disclose the UFED vulnerabilities he discovered and exploited if Cellebrite, in turn, disclosed the vulnerabilities its tools exploit for forensic extraction. This ultimatum, in effect, puts Cellebrite in checkmate: disclosing those vulnerabilities would vitiate the UFEDs' efficacy, widely (though not necessarily entirely) rendering them useless.
Cellebrite is perhaps the most high-profile company globally in the mobile forensics market, and its industry-leading products have been a small but significant source of Israeli cyber soft power. Cellebrite has sold its tools to 6,700 agencies and companies in 140 countries and is preparing for a public NASDAQ listing at a $2.4 billion valuation. While it was founded and is headquartered in Petah Tikvah, Israel, the company has sold solutions to countries that do not have diplomatic relations with Israel, including Saudi Arabia, Bangladesh, and (prior to the Abraham Accords) Bahrain and the UAE. Some of these business dealings have provoked criticism, although Cellebrite has taken pains to terminate contracts with clients found to abuse its products, such as Russia, Belarus, Hong Kong, and China.
Follow on Twitter: @MikeESexton
The US cannot buy off the Afghan Taliban with soft power
Marvin G. Weinbaum
Director, Afghanistan and Pakistan Studies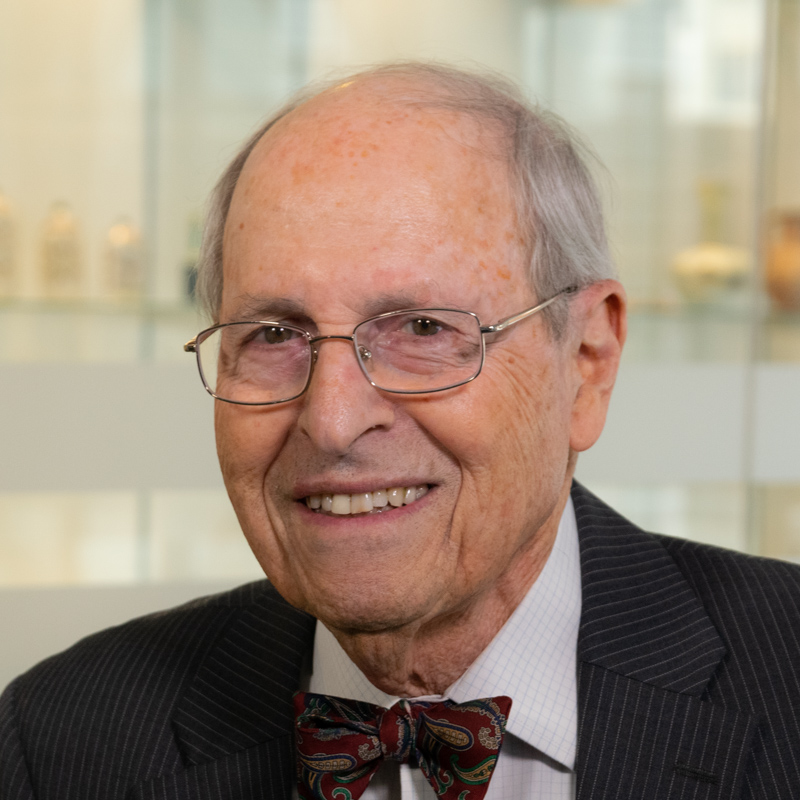 The U.S. decision to pull its forces out of Afghanistan has prompted wide fears of a Taliban return to power and resumption of practices associated with the Islamic emirate ousted in 2001. Besides usually cited concerns for the exercise of women's rights, there are worries about the Taliban's denial of freedom of expression and its seeking retribution against Shi'as and others. To answer charges that the U.S. is leaving Afghanistan at the mercy of the Taliban, American officials, most notably Secretary of State Antony Blinken, have argued that the promise of recognition, sanctions relief, and financial aid can probably be counted on to discourage the Taliban from behaving badly and scorning international norms. To avoid being a pariah, the Taliban is also believed likely to favor a political over a military route to power. Additionally, economic and political incentives are thought to deter the Taliban from coddling terrorist organizations. But all of these assumptions are flawed.
It has always been wrong to assume the Taliban can be swayed with sufficient international pressure. The strong desire for international approval and material assistance should not be equated with a readiness to compromise on its core beliefs. The U.S. and others have similarly mistaken the current Taliban leadership's greater exposure to the outside world and better appreciation of how to craft appeals to Western audiences for an openness to reexamine core values. Throughout the peace process the Taliban has held firm to its long-held strategic goals and its perceived Islamic mandates. Whether in Doha, Islamabad, Beijing, or Moscow, the Taliban has ignored the combined efforts of foreign powers to get it to agree to a cease-fire and accelerate peace negotiations. Perhaps the most visible illustration to date of the Taliban's indifference to the wishes of the international community is its recent refusal to participate in a widely promoted U.N.-sponsored peace conference in Istanbul.
The Taliban has reason to feel some confidence that, once back in power, international actors will hesitate to turn their backs on Afghanistan. To do so would be to leave them with no leverage over an Islamic emirate that, as in the 1990s, could become dependent for financial backing on radical Islamic sources and be drawn to alliances with international terrorist organizations. Rather than shun a Taliban regime, neighboring countries hoping to discourage the export of a radical brand of Sunni Islam and the Taliban's harboring of cross-border insurgencies are more likely to approach a Taliban regime with offers of cooperation and assistance. But these regional exercises of soft power are no more likely to succeed than what has now become U.S. policy.
This article was co-authored by Jack Ryan and Ghasharib Shoukat, research assistants to Marvin G. Weinbaum.
Follow on Twitter: @mgweinbaum
Photo by Iraqi Prime Ministry Press Office / Handout/Anadolu Agency via Getty Image
---
The Middle East Institute (MEI) is an independent, non-partisan, non-for-profit, educational organization. It does not engage in advocacy and its scholars' opinions are their own. MEI welcomes financial donations, but retains sole editorial control over its work and its publications reflect only the authors' views. For a listing of MEI donors, please click here.