Contents:
Pakistan's civil-military establishment comes down hard on Imran Khan
Marvin G. Weinbaum
Director, Afghanistan and Pakistan Studies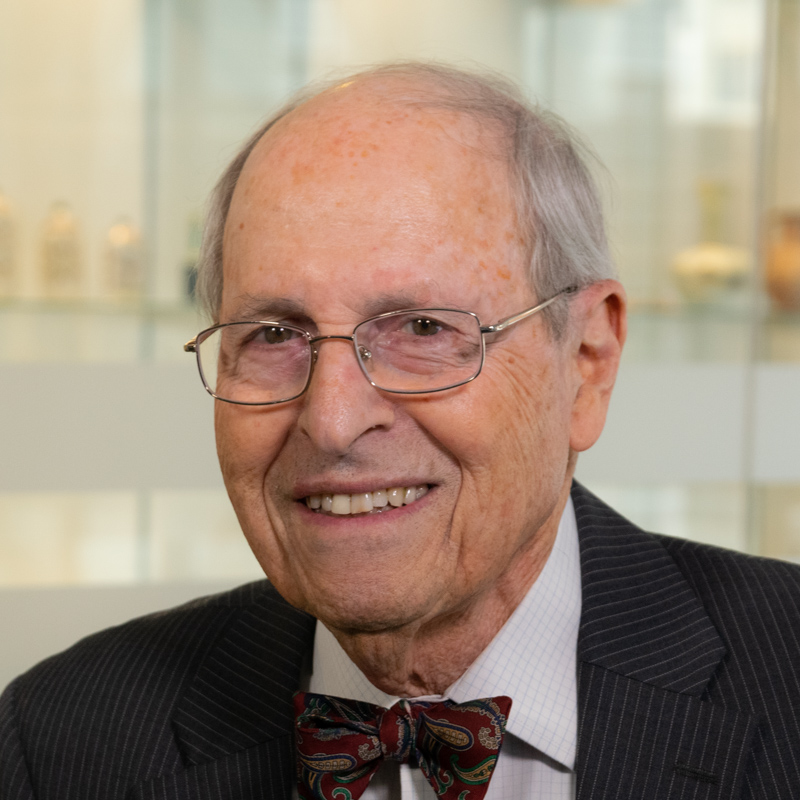 It was only a matter of time before the civil-military establishment, in its determination to keep former Prime Minister Imran Khan from returning to power through popular election, acted to remove him from the political stage.

In the aftermath of Khan's arrest, unanswered questions remain over the timing of the upcoming national elections, the leadership of the caretaker government, and whether recent events have in any way reset civil-military relations.
With the 15-month term of the ruling coalition government about to conclude, Pakistan's political landscape has dramatically changed. Former Prime Minister Imran Khan has been arrested at his residence, sentenced by a trial court to three years in jail, and constitutionally disqualified from holding public office for five years. The populist figure stands convicted for having profited handsomely from unlawfully selling state gifts received during his time in office. Facing a host of other charges, it was only a matter of time before the civil-military establishment, in its determination to keep Khan from returning to power through popular election, acted to remove him from the political stage. This outcome was perhaps inevitable once the deposed Khan channeled his feelings of betrayal by senior military officials into personal attacks on Pakistan's Army chief, Asim Munir, at which point only one of them could be left standing.
The drama is hardly over, however. Khan retains several legal and political options. To obtain bail, his lawyers have lodged an appeal with the Islamabad High Court, where he may find sympathetic judges. Pakistan's Supreme Court could also intervene in his favor to provide relief in this case. Even so, he will still face challenging legal battles to get his sentence and disqualification suspended. A raft of other significant cases against him is also pending, including on charges of corruption and treason. It is possible that other courts may expedite proceedings and render a verdict even if he manages to secure his release in the current case. There is also a possibility that, whatever the courts, including the Supreme Court, may decide, a newly sitting government arguing legislative supremacy and with the backing of the military might ignore judicial orders — thereby precipitating a constitutional crisis.
Khan may still believe he still has a political card to play. He has instructed his followers to demonstrate peacefully on his behalf. While members of his party, the Pakistan Tehreek-e-Insaf (PTI), made no move to block his latest arrest, neither have they yet gone into the streets to protest. With the memory fresh of the military's harsh crackdown in response to party activists' violent May 9 attacks following his earlier arrest, Khan's loyalists now appear reluctant to directly confront the country's security forces. The PTI is also not the party it was even three months ago. With its top leadership having been arrested or in hiding, and many having defected or been expelled by Khan, the party appears to be a poor vehicle to promote his political recovery. And with Khan's own voice for the present muzzled, it is also doubtful that his wide popularity with the public can be instrumentalized.
In the aftermath of Khan's arrest, there are several unanswered questions about Pakistan's immediate political future. Has his sidelining cleared the way for national elections in October or November, or will they be delayed until next spring, as some believe the military would prefer? For the time being, who will lead a caretaker government in the run-up to the elections once parliament is dissolved, and is Pakistan headed toward greater political fragmentation with the likely return of exiled former Prime Minister Nawaz Sharif? And have recent political developments in any way reset civil-military relations? What seems undeniable is that respect for orderly democratic processes in Pakistan has suffered a particularly severe blow over the last 15 tumultuous months — one from which it may not recover.
Research assistant Naad-e-Ali Sulehria contributed to this piece.
Follow on Twitter: @mgweinbaum
Latest Ukraine peace talks showcase Saudi Arabia's burgeoning role as international mediator and convener
Iulia-Sabina Joja
Director, Black Sea Program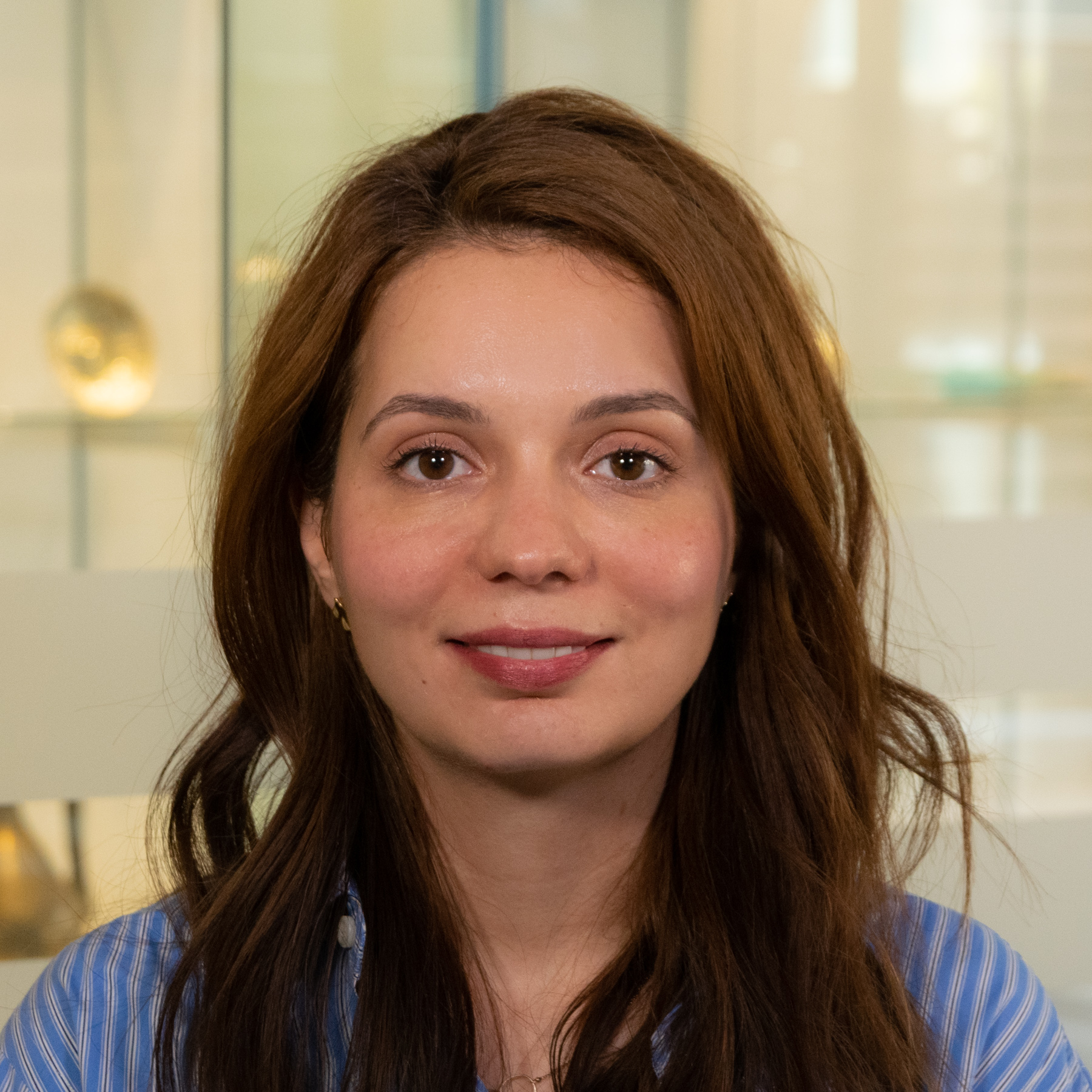 Three elements from the recent Ukraine peace talks in Jeddah stand out: Saudi Arabia as the host, Russia's absence, and China's presence.

The Jeddah meeting is unlikely to put an end to Russia's aggression, but it brought the plight of Ukraine closer to the Global South at a critical time, when food prices are soaring because of Moscow's termination of the grain deal.
Over the weekend, senior officials from 40 countries met in Jeddah to discuss a future peace plan for Ukraine. Though no final peace settlement per se should have been expected from the meeting, the gathering was notable due to the composition of its participants. Three elements, in particular, stood out: Saudi Arabia as the host, Russia's absence, and China's presence. Just as noteworthy was the attained goal: increasing support for Ukraine among the "non-aligned" powers.
First, the meeting was hosted by Saudi Arabia. Previously, the kingdom had welcomed Ukrainian President Volodymyr Zelenskyy in May, when the Ukrainian leader paid a surprise visit to the Arab League summit, marking his first trip to the Global South since Russia's full-scale invasion. With the hosting of this second round of international peace negotiations (the first occurred in Copenhagen, on June 24), the Saudi government is emerging as a new potential mediator with burgeoning influence on the global stage. In the early months of Russia's unrestrained aggression against Ukraine, Riyadh had seemingly sided with Moscow. Saudi Arabia's Kingdom Holding, for example, quietly invested $500 million in Russian energy companies in February and March 2022, and Riyadh pointedly refused to increase its own oil production to offset the shortages the West faced after imposing energy sanctions on Russia. But its decisions to host Zelenskyy last May and, this past weekend, to hold peace talks in Jeddah — without inviting Russia — have been newly encouraging signs for Ukraine and its Western allies. Furthermore, the kingdom has previously attempted to negotiate an agreement to repatriate Ukrainian children kidnapped by Russia and facilitated an exchange of foreign prisoners of war captured by Russia last fall.
Saudi Arabia is not only shifting its position on the war, which alone has worldwide implications, but it is also emerging as a major power broker with the apparent ability to secure China's sought-after presence. At the first round of the Ukraine peace plan talks, held over a month ago, in Denmark, China had refused to send its special envoy, Li Hui. The contrast between the meeting's host, a North Atlantic Treaty Organization (NATO) member and staunch support of Ukraine, and China's position, was probably too stark. Beijing's proposed 12-point peace plan for the war does not include the principle of territorial integrity. Recently, the United States published a comprehensive list detailing the ways in which China is aiding Russia's war effort. Finally, China's envoy, Li, is a former ambassador to Moscow to whom President Vladimir Putin awarded the "Order of Friendship" in 2019.
But Riyadh succeeded in bringing China, along with South Africa, Egypt, India, Indonesia, and Brazil, to the same table with the West and Ukraine to listen to and increase support for Kyiv's own 10-point peace plan — one which specifically includes the full restoration of legally recognized Ukrainian territory and the prosecution of Russia's war crimes. Will this one meeting put an end to Russia's aggression? Unlikely. But it brought Ukraine's plight closer to the countries of the Global South at a critical time when food prices are soaring because of Russia's termination of the grain deal.
Follow on Twitter: @IuliJo
Engaging the Taliban: An imperfect friend or a clever foe?
Javid Ahmad
Non-Resident Scholar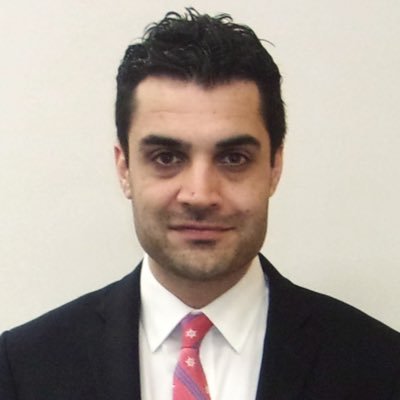 America's Taliban policy remains ambiguous, if not entirely missing a clear direction; its workable albeit woefully inadequate, temporary approach, whether guided by principles or not, steers clear of setting lofty objectives in Afghanistan.

Effectively engaging the Taliban requires a delicate balance of tempered humility and political courage from the United States, for they can prove as unpredictable as partners as they were as enemies.
As the Taliban government marks its second year, a recent meeting with representatives from the United States, in Doha, Qatar, ostensibly focused on "critical interests" and "building confidence," signaled progress in the right direction. With measured words, the State Department commended the Taliban for certain accomplishments, like macroeconomic stability, reduced terrorist attacks, and the ban on poppy cultivation, but also expressed concerns about the detention of American citizens, hindered aid delivery, and the suppression of women's rights to education and employment.
Meanwhile, the Taliban's foreign minister, Amir Khan Muttaqi, conveyed the regime's desire for international engagement, painting a picture of "a conflict-free country transformed into a regional trade connector." Muttaqi emphasized the Taliban's commitment to a "balanced political approach," cautioning against negative competition among major powers on Afghan territory. However, given the Taliban's expertise in getting their message across as trained preachers, some skepticism is justifiable concerning the genuineness of their diplomatic moderation.
Within Afghanistan, the Taliban rulers have positioned themselves as a formidable challenge to various interest groups, disrupting longstanding monopolies previously held by those in control of resources, civilian governance, religious orthodoxy, military power, and media manipulation. The Taliban have dismantled all of these monopolies, triggering a dangerous frenzy among competing Afghan factions, each with their own turbulent histories marked by violent confrontations with one another.
What's more, the ruling clerics have meticulously built a new and politically homogeneous establishment, projecting an aura of iron-fisted authoritarian stability. Their new governance model mirrors the concept of a Sunni imamate, akin to Iran's Shiite model, forging a tight alliance between religious scholars wielding ideological power and the state asserting authoritative control to enforce sociopolitical and legal Islamization. Obedience to the ruler's arbitrary whims supersedes any notion of rule of law, thereby granting the Taliban unchecked authority to enforce the law of the rule(r).
Effectively engaging the Taliban requires a delicate balance of tempered humility and political courage from the United States, for they can prove as unpredictable as partners as they were as enemies. Despite this, the Taliban's current public diplomacy seems to prioritize engagement over conflict. While their foreign policy architecture appears less differentiated and chaotic, the Taliban don't view every contentious issue as interconnected.
Establishing trust with the Taliban requires boldness in taking shared risks through dialogue — a test demanding both political courage and time. Directly involving the Taliban's true powerholders would be of significant political and military value, but proceeding recklessly could result in catastrophic outcomes. The path ahead will witness moments of cooperation and confrontation, as the Taliban alternate between working with and against the United States.
To achieve fruitful diplomacy, leveraging and doubling down on backchannel engagement, like intelligence diplomacy, could prove to be an effective tool. Despite their narrative of victory, Taliban commentators begrudgingly acknowledge America's potential to influence their regime, prompting their call for dialogue. Additionally, other dialogue mechanisms such as Track 1.5, involving Taliban doers, mid-level administrators, and other titleholders, offer another avenue for meaningful engagement. This becomes pivotal as the Taliban navigates the intricate internal balance between traditional conservatives and radical ideological purists within their governance structure. Shaping acceptable social policies within Taliban policymaking hinges on internal pressure from traditionalists rather than external forces. Engaging the Taliban's doers could offer crucial insights into understanding the political psychology of the clerics and create opportunities for collaboration.
The ultimate challenge lies in whether we can credibly anticipate the predictability of the Taliban's future actions, given their penchant for unexpected twists. If their reliability falters, so too does their level of predictability. For now, any dialogue with the Taliban should involve a well-considered and sequenced process, demanding a broader view that extends beyond immediate concerns like reopening girls' schools. Afghan stakeholders should be prepared to anticipate, adapt to, and navigate forthcoming developments.
Follow on Twitter: @ahmadjavid
Violent clashes at Palestinian refugee camp in Lebanon emblematic of systemic neglect and marginalization
Dalal Yassine
Non-Resident Scholar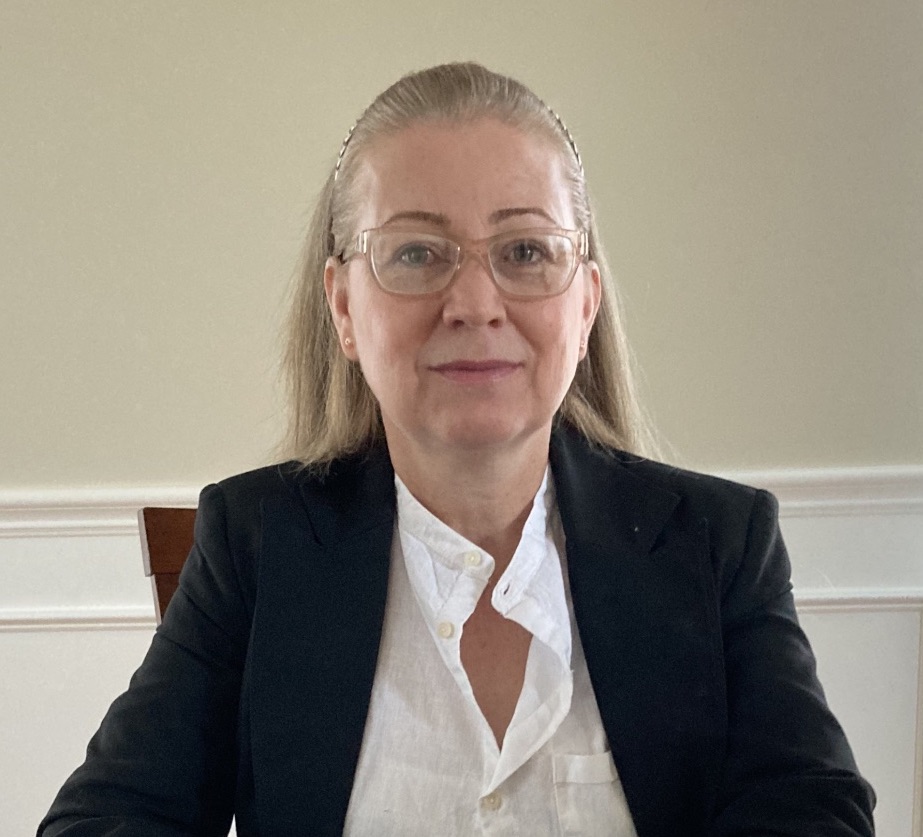 Ein el-Hilweh is a prime example of the fragility of Palestinian refugee camps in Lebanon and the desperate conditions of the neglected residents, who are unable to break out of the cycle of poverty and marginalization.

Islamist groups have benefited from the poor conditions in the camps, the lack of economic opportunities, and the failure of Lebanon and the international community to resolve the Palestinian refugee problem.
On July 29, clashes erupted in the Ein el-Hilweh Palestinian refugee camp in southern Lebanon between members of the Fatah movement and a local Islamist group, Jund al-Sham. After a Fatah commander was killed, the violence continued for three days and subsided only after several rounds of mediation by Palestinian leaders. Thirteen were killed and 60 were wounded, while thousands were displaced by the fighting. These are just the latest in a series of clashes that have occurred in the camp in recent years. The violence raises serious concerns about refugee protection in Lebanon.
Ein el-Hilweh is a prime example of the fragility of Palestinian refugee camps in Lebanon and the desperate conditions these vulnerable populations find themselves in. It is the largest Palestinian refugee camp in the country and the most densely populated. The camp's dilapidated concrete dwellings lack basic services and are packed together, forming networks of claustrophobically narrow alleyways.
Like other Palestinian refugee camps in Lebanon, Ein el-Hilweh is under constant monitoring by the Lebanese army and security services. For its residents, the horizon is obscured by a concrete wall and Lebanese army watchtowers, with military checkpoints located at the entrance to the camp. The constant surveillance, restrictions imposed on movement, as well as the lack of economic opportunities are all major sources of resentment and frustration, which contribute to the periodic outbreaks of violence.
Governance and control of the camp is maintained by the Popular Committee, comprised of representatives from the Palestinian political factions that are members of the Palestine Liberation Organization. Lebanese army intelligence coordinates with the Popular Committee on security matters, which are unpredictable due to the presence of armed factions and a large number of weapons in the camp. Political and security tensions often mirror the rifts between the Palestinian factions and demonstrate the need for a broader reconciliation between the parties.
These tensions have been compounded by the emergence of local Islamist groups like Jund al-Sham. The latter are not members of Ein el-Hilweh's Popular Committee and have attempted to challenge Fatah's predominant position in the camps, exploiting issues like the poor conditions, the lack of economic opportunities, and the failure of Lebanon and the international community to resolve the Palestinian refugee problem to recruit new members.
The Lebanese government also bears responsibility for the violence in the refugee camps. The policy of spatial and collective isolation has turned the camps into detention centers in which Palestinian refugees are viewed solely as a security problem. By neglecting the social, economic, and human rights of Palestinian refugees for decades, Lebanon and the international community have ensured that the camps' inhabitants are unable to break out of the cycle of poverty and marginalization.
The Lebanese government and the international community must coordinate to create more economic opportunities for Palestinian refugees. It is imperative that the budget of the United Nations Relief and Works Agency for Palestine Refugees (UNRWA) is fully funded to help improve living conditions in the camps and reduce tensions. It is only through a comprehensive and just solution to the Palestinian refugee problem that a better future can be realized.
Follow on Twitter: @Dalal_yassine
---
The Middle East Institute (MEI) is an independent, non-partisan, non-for-profit, educational organization. It does not engage in advocacy and its scholars' opinions are their own. MEI welcomes financial donations, but retains sole editorial control over its work and its publications reflect only the authors' views. For a listing of MEI donors, please click here.