Contents:
President Biden's decision shortchanges the Afghan people
Marvin G. Weinbaum
Director, Afghanistan and Pakistan Studies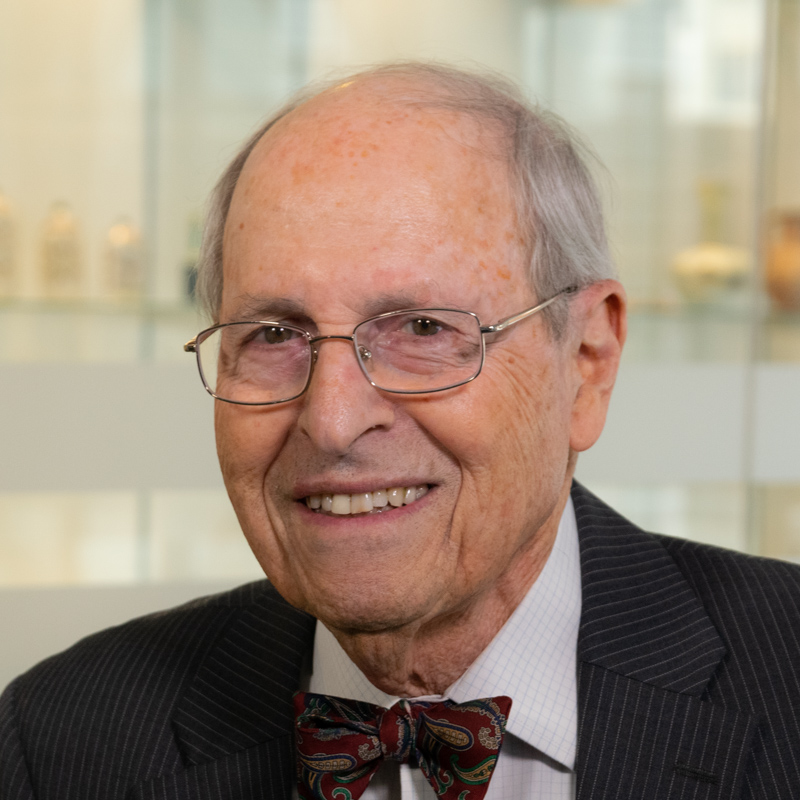 On Friday, Feb. 11, President Joe Biden announced by executive order his decision on the disposition of $7 billion in assets previously deposited by the Afghan state bank and now claimed by the Taliban government as rightfully belonging to the successor regime. In his seemingly Solomon-like solution, Biden has evenly divided the assets between relatives of people who perished in the 9/11 attacks and money intended for transfer to a trust fund set aside for humanitarian aid. Cross-pressured by competing demands arising from a U.S. court's default judgment awarding compensation from the Taliban government and strengthening international pleas for the U.S. to release the frozen funds to relieve Afghanistan's mounting food security crisis, the U.S. has shrunk from making the tough but sensible decision in favor of the most politically expedient one.
It is impossible to ignore the continued grieving of those whose loved ones died on 9/11 or the desire for restitution. But as has been so often pointed out, none of those who hijacked the planes that struck the Twin Towers in New York, the Pentagon in Virginia, and who courageously died in a flight over Pennsylvania was an Afghan. It has never been shown that the Taliban government was privy to the planned, coordinated attacks. The best case that can be made for its culpability is that the Taliban had for years played host to Osama bin Laden and al-Qaeda training camps that prepared terrorists to fight in an ongoing Afghan civil war and for distant deployment. The hijackers did not, however, train or conspire for 9/11 in Afghanistan.
By its decision, U.S. will now be compounding a human tragedy. The huge reward of added compensation for the deaths of nearly 3,000 on 9/11 comes at the expense of the suffering of countless Afghans whose lives have been placed in jeopardy. To be sure, the U.S. should be given credit for its commitment since last August of more than $500 million in relief aid. The $3.5 billion slated to be released from the U.S. frozen funds some months from now can make a meaningful contribution to addressing the current crisis. But even then, it will be sorely inadequate to the need and arrive too late for many. The U.S. and other countries have for six months now fretted about how to devise a means to help the Afghan people that keeps the Taliban's hands off relief aid. Although the Kabul government welcomes foreign assistance, it remains to be seen the extent to which, after years of fighting to exercise sovereign authority, the sanctioned Taliban will be willing cede to external actors the full control of relief operations. With some urgency, the U.S. and other donors need to engage with the Taliban to establish reasonable aid delivery controls but also be resigned to the fact that some international funds will inevitably find their way to Taliban coffers. This is the price we may be forced to pay for the greater good.
Follow on Twitter: @mgweinbaum
Libya's latest political crisis exposes Europe's weakness
Emiliano Alessandri
Non-Resident Scholar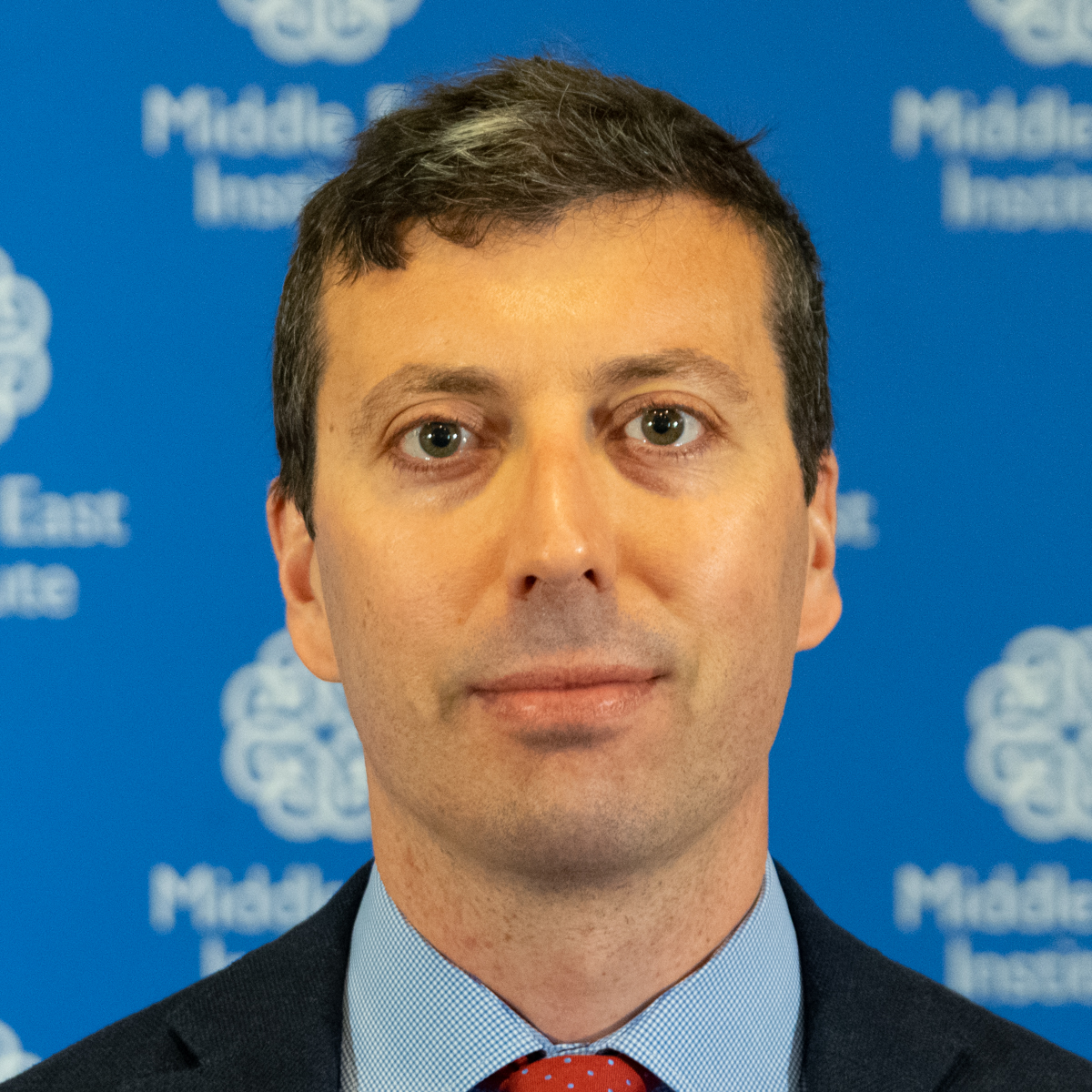 With the Feb. 10 appointment of former Interior Minister Fathi Bashagha to prime minister by the Tobruk-based House of Representatives, the specter of competing parallel government structures in Libya is back with a vengeance — and with it the prospect that an already uncertain stabilization process completely derails. Scenarios are fluid, ranging from a negotiated solution to a drift toward a divided Libya.
Abdul Hamid Dbeibah, the head of the U.N.-backed Government of National Unity (GNU), who reportedly escaped an assassination attempt on the same day of the parliament's vote, has for now refused to step aside, insisting that only the GNU — and not a legislative body elected eight years ago whose mandate should have long expired — can steer the complex process toward long-awaited national elections (nearly 3 millions Libyans have already registered). In fact, appetite for the polls is low among Libyan factions. Dbeibah, who had announced a presidential bid in November (reneging on an earlier pledge not to), was himself unable to deliver elections on the original date of Dec. 24.
While the U.N. has for now expressed continued support for Dbeibah, the international community is following the latest developments with a sobering awareness that the diplomatic toolkit has been largely exhausted and international influence is receding. This is particularly true for the European Union (EU), which despite having high stakes in Libya's future and still considerable leverage in the beleaguered North African economy, tied the preservation of its interests to the political process, while other international actors — recklessly but effectively — created facts on the ground.
While strenuous diplomatic engagement is to be credited for Libya's relative stability over the past two years — with the Berlin and Paris Conferences helping to shift the contest to the negotiating table — the two goals the EU has long identified as key to a successful stabilization have failed to materialize and look, if anything, more elusive now than a year ago: the holding of elections and the withdrawal of foreign forces.
Both Turkey and Russia have refrained from pulling out their forces from the country, keeping military assets on the ground that can be used at any moment to support their respective political and strategic preferences. In fact, what emerges from the latest developments is not only an inherently unstable, but also an increasingly anti- or post-Western Libya — one in which neither the EU nor the U.S. is able to call the shots.
In the crucial days ahead, the EU has no palatable options to choose from. While engaging mainly in damage control, Europeans should use all their remaining influence to support a negotiated outcome that still delivers national elections in a not too distant future. As European diplomacy is already under formidable stress because of the Ukraine crisis, keeping Libya high on the agenda and preserving a broad alignment (which is recent and not necessarily irreversible) between France's and Italy's respective engagements will already be no small feat for the EU.
Tehran's growing concerns about overreliance on Beijing
Alex Vatanka
Director of Iran Program and Senior Fellow, Frontier Europe Initiative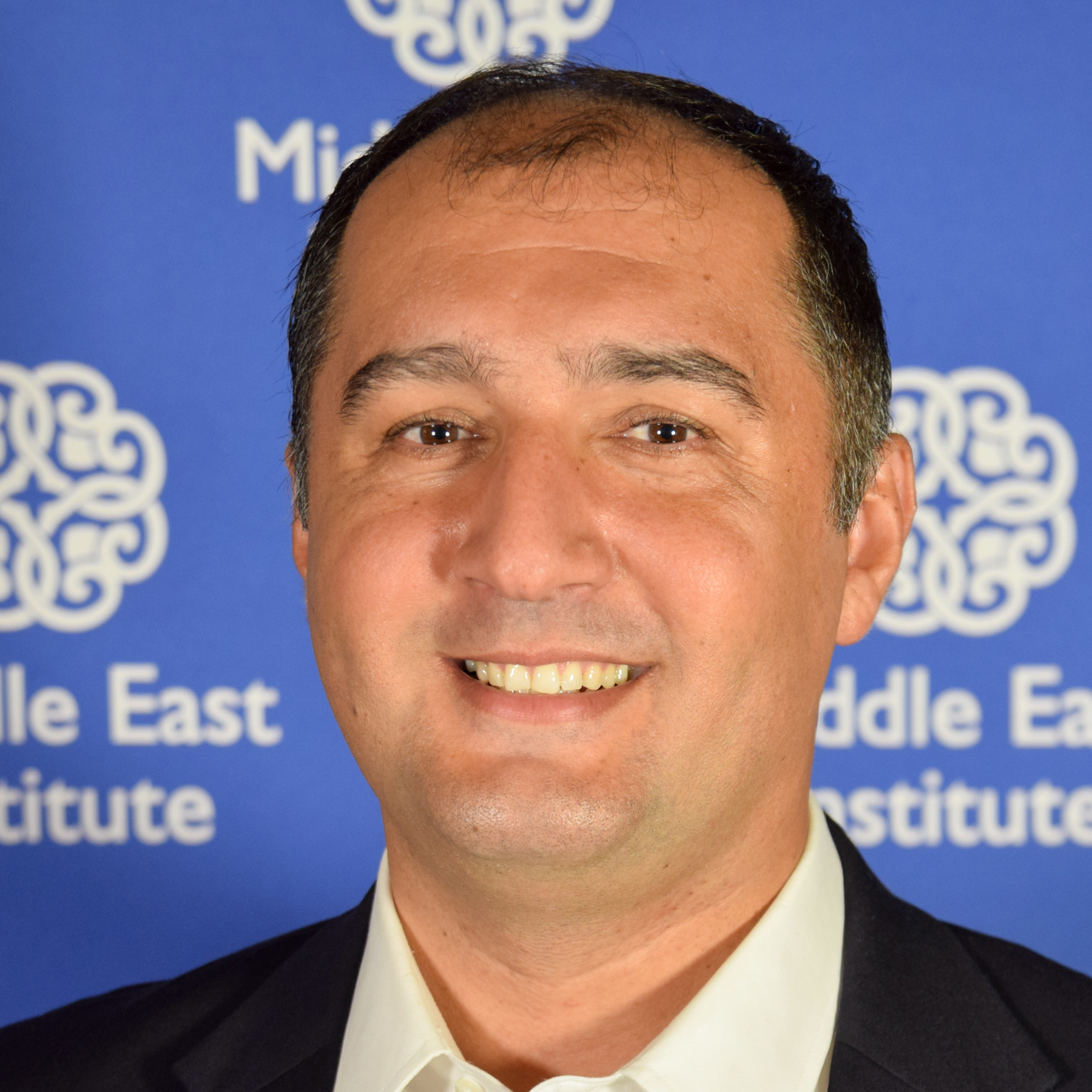 As nuclear talks in Vienna continue, one reality is undeniable: Iran's economic ability to withstand American sanctions so far is mostly due to China. After all, enough Chinese companies have had the blessing of the authorities in Beijing to keep importing Iranian oil and ignore U.S. demands since Donald Trump re-imposed sanctions on Iran in 2018. The trade data is hazy but Iran's exported crude volumes to China are reportedly only slightly less than in pre-sanctions years. Beijing has three main reasons to ignore U.S. sanctions: The Iranians offer a significant discount as they have few other markets; Iran is an important part of China's long-term energy security blueprint; and finally, the Chinese have no good geopolitical reason to want to see the American policy on Iran succeed.
The strategic logic for Iran is less certain. In a recent report, Iran's Chamber of Commerce urged policy-makers in Tehran to take advantage of opportunities arising from global competition between China and the U.S. but not become dependent on Beijing for economic survival. In fact, the fear of overreliance on China has been shaping Iranian calculations even as Washington implemented its "maximum pressure" campaign against Tehran. The case of the development of the port of Chabahar on Iran's Indian Ocean coast is telling. 
Tehran has long wanted this port to become a major regional commercial hub, a mid-point for trade between India and Afghanistan and the Central Asian states through Iran. The Indians have had their own geopolitical reasons to want to be the prime foreign developer of Chabahar, but their enthusiasm for the project had to overcome concerns about U.S. sanctions. Even after Washington issued a waiver, granting permission for India to stay in Chabahar, the flow of Indian investment has disappointed the Iranians. By one account, India was supposed to invest $85 million in the port's development but has thus far only invested $25 million. 
And yet, the Iranians have been reluctant to replace the Indians with Chinese companies. This could change should the Vienna talks fail and sanctions on Iran remain in place. In that scenario, the Iranians would have to reconsider China as a replacement for India at Chabahar. Iran-China economic relations will increase as they look to operationalize the 25-year strategic agreement signed in 2021. But there are many in Tehran that are warning about the dangers of becoming an economic satellite of Beijing.
Follow on Twitter: @AlexVatanka
Afghanistan Taliban regime offers no solace to Pakistan's insurgency woes
Marvin G. Weinbaum
Director, Afghanistan and Pakistan Studies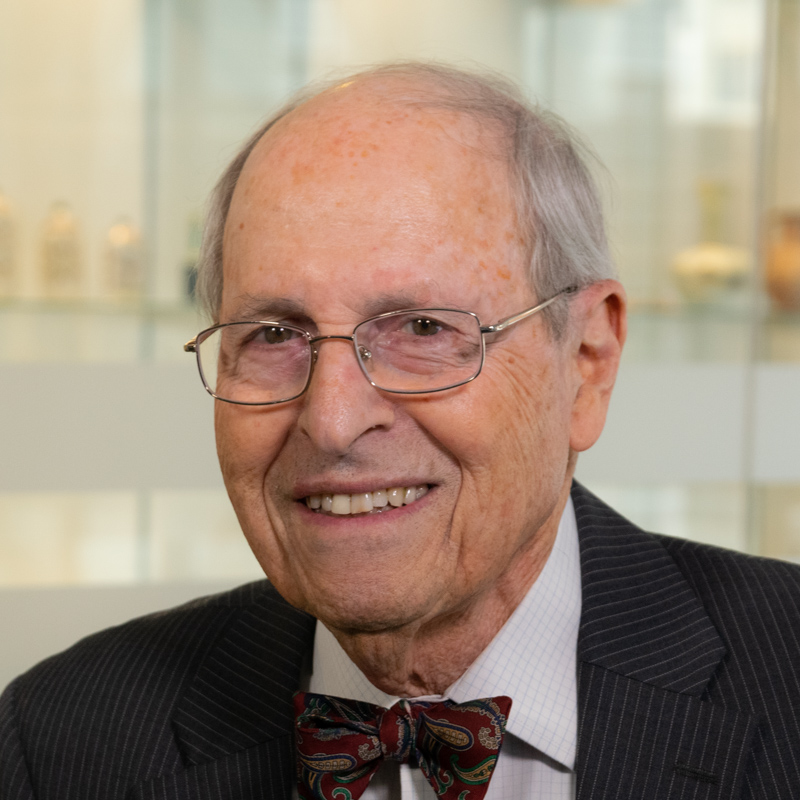 The Ghani regime's fall from power served as vindication for the Pakistani establishment's two decades of coddling the Taliban. A military takeover that left the Taliban with a monopolistic hold on power may not have been the outcome that many senior military and political officials preferred. The Taliban at the helm of a broad-based Kabul government might have better served to promote Pakistan's interests and overcome concerns about a zealously Islamic Taliban exercising unfettered power. In any case, a new Afghan regime was expected to be more cooperative in assisting Pakistan in crushing its two stubborn insurgencies. The ruling Taliban it was hoped would be willing to forsake their previously close ties to the Tehreek-e-Taliban (TTP), forcing the group from its sanctuaries inside Afghanistan from which it has for more than seven years been able to launch cross-border terrorist strikes on Pakistan. A restored Islamic Emirate was also seen as more inclined to deny refuge to Baloch separatists, who with believed Indian financing have spearheaded an insurgency in Pakistan's rebellious Balochistan Province.
Things have not unfolded as Pakistan had hoped. Instead of both insurgent movements being reined in, terrorist attacks have increased strikingly since the Taliban takeover. Many fighters with the Baloch Liberation Army may have departed Afghanistan only to augment their numbers in Balochistan. Usually engaging in targeted killings and setting roadside bombs, the insurgents are also now undertaking suicide missions. Pakistan's security forces very recently completed a "clearing operation" after separatists attacked army checkpoints in two districts of the province that killed nine Pakistani troops and wounded six others. The continuing violence reaffirms that the decades-long Baloch insurgency has deep roots and is not, as many in Pakistan assert, mostly a result of Indian and Afghan meddling.
Rather than being restrained by closer government-to-government relations between Pakistan and Afghanistan, the TTP has become bolder following the Afghan Taliban's military success. Terrorists have reportedly infiltrated the tribal areas in greater numbers, conducting targeted assassinations and kidnappings for ransom. Early in February, five government soldiers were killed in a firefight in Khyber Pakhtunkhwa Province. The Pakistan military announced last week that it had uncovered from hideouts in North Waziristan huge caches of weapons and ammunition, including submachine guns, improvised explosive devices, and rocket-propelled grenades.
The Kabul regime has sought a way out of its being caught between wanting to accommodate Pakistan's demands to shut down the TTP and a strong reluctance to turn against its long-time allies. Afghan Minister of Interior Sirajuddin Haqqani mediated a month-long cease-fire last fall that set the stage for several rounds of talks in December between the TTP's top leadership and negotiators from Islamabad. Pakistan Prime Minister Imran Khan strongly encouraged the talks. But the TTP's maximalist terms for peace assured their failure, and the TTP remains safely ensconced in Afghanistan. The Taliban are unlikely to take any action against the TTP as it would displease their rank and file and encourage defections. But Pakistan's disappointment with the new regime in Kabul is unlikely to drive them apart. At least for the time being, Pakistan seems willing to tolerate some increased violence at home in exchange for the strategic benefits of the Taliban's return to power.
Malavika Radhakrishnan, research assistant to Marvin G. Weinbaum, assisted with this article.
Follow on Twitter: @mgweinbaum
The Biden administration has politicized the crises in Afghanistan and Ethiopia
Guled Ahmed
Non-Resident Scholar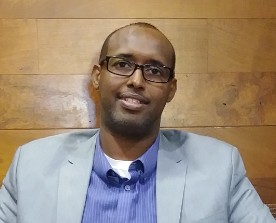 On Feb. 11, President Joe Biden signed an executive order to split $7 billion in frozen assets that belong to Afghanistan's central bank between humanitarian aid for Afghans and compensation for the victims of 9/11 in the U.S. The move drew criticism from former Afghan President Hamid Karzai, who called it an "atrocity" against Afghans. This comes on the heels of an investigative report from the Army blaming the Biden administration for its failure to grasp the deteriorating situation in Afghanistan in the lead up to the U.S. withdrawal and amid growing external and internal political pressure over the administration's inaction in the face of Afghanistan's dire and worsening humanitarian crisis.
The news about Afghanistan has overshadowed the decision by the House Foreign Affairs Committee on Feb. 10 to advance the Ethiopian Stabilization, Peace, and Democracy Act bill. The bill would require the State Department to determine if a genocide has been committed by any party in Ethiopia's civil war, sanction individuals involved in the conflict, and suspend security and economic assistance to Ethiopia's government. The Biden administration has been delaying a decision on whether or not the conflict constitutes genocide since September 2021, and ultimately decided to halt the determination to, as Molly Phee, the assistant secretary of state for African affairs, put it in December, "allow space and time to see if the talks that are currently underway can make any progress." Sadly, the situation has only gotten worse since then amid continued bombing of civilians, widespread starvation resulting from a blockade of the Tigray region, and mass detentions targeting ethnic Tigrayans.
The Biden administration's lack of decisiveness in both Afghanistan and Ethiopia gives the impression that vital issues like the provision of humanitarian aid and the determination of genocide are being politicized. These delays are leading to a worsening of conditions on the ground in both countries and emboldening Ethiopia's leaders to continue the conflict.
In the case of Afghanistan, the country has few other financial resources to draw on. Seizing part of its reserves will only make Afghans poorer and invite further destabilization that could potentially lead to a complete collapse of the Afghan state. Even the $3.5 billion allocated for humanitarian aid under Biden's executive order would not be accessible until the courts reach a final decision. The Taliban may use Biden's decision as an excuse to pursue other avenues to generate revenue, such as increasing opium production, which has risen 8% since 2021, or striking deals with the Chinese to exchange Afghan natural resources for aid or cash.
On Ethiopia, the Biden administration's diplomatic missteps and toothless sanctions against the Abiy government and its allies that are fueling the war have only resulted in more lives lost and the continuation of a conflict that could destabilize the broader Horn of Africa if not urgently addressed. Far from achieving the desired results, the Biden administration's doctrine of "diplomacy first" has instead led to the politicization of the worsening crises in Afghanistan and Ethiopia.
Follow on Twitter: @GuledWiliq
Photo by Saifurahman Safi/Xinhua via Getty Images
---
The Middle East Institute (MEI) is an independent, non-partisan, non-for-profit, educational organization. It does not engage in advocacy and its scholars' opinions are their own. MEI welcomes financial donations, but retains sole editorial control over its work and its publications reflect only the authors' views. For a listing of MEI donors, please click here.