This week's briefing on recent news and upcoming events in the region featuring Charles Lister, Ruba Husari, Marvin G. Weinbaum, and W. Robert Pearson.
Secret diplomatic visit to Damascus raises questions about US Syria policy
Charles Lister
Director of Syria Program and Countering Terrorism & Extremism Program
زيارة دبلوماسية سرية لدمشق تثير تساؤلات حول سياسة الولايات المتحدة تجاه سوريا  
تشارلز ليستر/ كبير الباحثين ومدير برنامج سوريا بمعهد الشرق الأوسط
"ليس سرًا أن الرئيس ترامب دفع مساعديه لصياغة "فوز" آخر قبل الانتخابات على شكل انسحاب من سوريا".
التقارير التي تفيد بأن وفدًا دبلوماسيًا أمريكيًا رفيعًا زار سوريا سرًا في آب/أغسطس لمناقشة ملف السجناء السياسيين الأمريكيين الذين يُعتقد أنهم في دمشق، تثير تساؤلات منطقية حول حالة السياسة الأمريكية تجاه سوريا. يُمثل الوفد، برئاسة المبعوث الرئاسي الخاص للرئيس دونالد ترامب لشؤون الرهائن، روجر كارستينز والمدير الأعلى لمكافحة الإرهاب كاش باتيل، أعلى مستوى لزيارة أمريكية لنظام بشار الأسد خلال عقد من الزمان، وقد حدثت قبل أربعة أشهر فقط من الانتخابات الرئاسية الأمريكية.
لقاء كارستنز وباتيل مع علي مملوك - داهية المخابرات السورية سيئ السمعة، والذي أقرته الولايات المتحدة والاتحاد الأوروبي - أمر مهم بحد ذاته، لكن وجود باتيل يشير إلى أن الوفد كان يفكر في أكثر من السجناء الأمريكيين. فإلى جانب تخفيض القوات في العراق وأفغانستان، ليس سرًا أن الرئيس ترامب دفع مساعديه لصياغة "فوز" آخر قبل الانتخابات على شكل انسحاب من سوريا. إطلاق سراح السجناء الأمريكيين يمكن أن يوفر ذريعة لترامب لاتخاذ مثل هذه الخطوة، أو تمهيد الطريق نحوها، على الرغم من المقاومة العميقة ممن في وزارة الخارجية والبنتاغون وأجهزة المخابرات للانسحاب على هذه الأسس وحدها.
كون الاجتماع قد عُقد في دمشق (وليس مكانًا محايدًا في الخارج) وجاء بعد عدة أشهر فقط من عدم الرد على رسالة كتبها الرئيس ترامب شخصيًا إلى الأسد، مما يكشف عن مدى الضعف أو اليأس لدى إدارة ترامب - هو أمر جرّأ نظام الأسد بالتأكيد. في الواقع، تزعم التقارير الموالية أن الزيارة لم تكن سوى أحدث زيارة لدمشق وأن موقف سوريا هو رفض أي مفاوضات حقيقية حتى تنسحب الولايات المتحدة بالكامل من البلاد.
لعل أيضًا ثمة تدخل روسي هنا. لأكثر من عام، التقى الممثل الخاص للولايات المتحدة الأمريكية لدى سوريا جيم جيفري خلف أبواب مغلقة مع نظرائه من موسكو. وقد ركزت المناقشات على كيفية تشكيل العملية السياسية السورية من خلال تدابير بناء الثقة، مثل تخفيف العقوبات المستهدفة، وتعزيز المساعدات الإنسانية، وإطلاق سراح السجناء، ووقف إطلاق النار. ومن الصعب أن نتخيل أن مثل هذه المحادثات ليس لها تأثير على جدوى ومضمون الزيارات الأمريكية السرية النادرة إلى دمشق.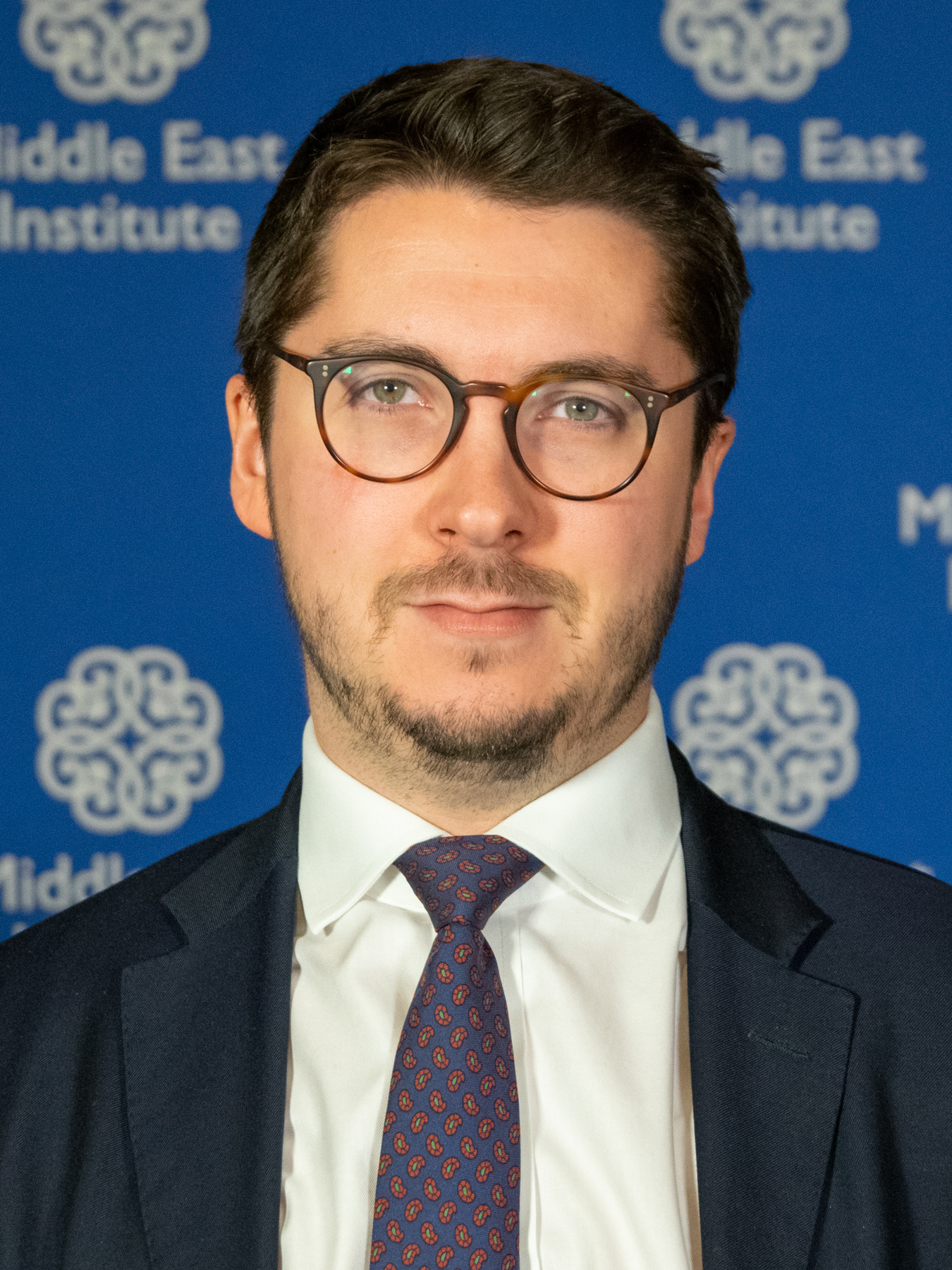 Reports that a senior American diplomatic delegation secretly visited Syria in August to discuss American political prisoners thought to be in Damascus raise potentially consequential questions about the state of U.S. policy on Syria. The delegation, headed up by President Donald Trump's Special Presidential Envoy for Hostage Affairs Roger Carstens and Senior Director for Counterterrorism Kash Patel, is the highest-level U.S. visit to Bashar al-Assad's regime in a decade and occurred just four months before America's presidential election.
That Carstens and Patel met with Ali Mamlouk — Syria's notorious intelligence kingpin, sanctioned by the U.S. and European Union — is significant in and of itself, but Patel's presence suggests that the delegation had more than American prisoners in mind. Alongside troop reductions in Iraq and Afghanistan, it is an open secret that President Trump has pushed aides to design another pre-election "win" in the form of a withdrawal from Syria. The release of American prisoners could feasibly provide Trump with the pretext to take such a step, or to pave a path toward it, despite deep resistance from those in the State Department, Pentagon, and intelligence community to withdrawing on such grounds alone.
That the meeting was held in Damascus (rather than a neutral venue abroad) and came only several months after a letter written personally by President Trump to Assad had gone unanswered reveals the extent of the weakness or desperation from the Trump administration — something that will surely have emboldened the Assad regime. Indeed, loyalist reporting claims the visit was merely the latest of several to Damascus and that Syria's position is to refuse any substantive negotiations until the U.S. withdraws entirely from the country.
There may also be a Russian angle involved here. For over a year, Special Representative for Syria Engagement Jim Jeffrey has been meeting behind closed doors with counterparts from Moscow. Discussions have focused around how a Syrian political process might take shape, including via confidence-building measures, such as targeted sanctions relief, enhanced humanitarian assistance, prisoner releases, and cease-fires. It is hard to imagine such talks had no bearing on the viability and substance of rare and secretive American visits to Damascus.
Iraq's financial doom: From bad to worse
Ruba Husari
MEI Scholar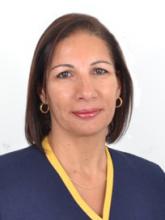 Iraq is stuck in a financial abyss with only a few ways out, all of them bad. With the oil price where it is amid a resurgent coronavirus, all signs suggest oil consumption is unlikely to recover in the coming months. Oil demand is "anemic" in the words of OPEC Secretary-General Mohammad Sanusi Barkindo, which implies that oil output cuts engineered by the OPEC+ club are unlikely to ease well into next year. That leaves Baghdad facing a shortfall of more than 50 percent, trying to cover essential expenditures, estimated at some $7 billion per month, with average monthly oil revenue of just $3 billion.
Paying public wages is a struggle every month. Last month, they were paid with government-issued bonds as Parliament put the brakes on bloated and out-of-control internal borrowing. Now, Finance Minister Ali Allawi has to come up with new solutions till the end of the year, but everything that has been mentioned so far stems from financial adventurism. From devaluing the currency, to digging into the Central Bank of Iraq's reserves, to selling or mortgaging state assets, none of these measures will prevent the country's financial and soon to follow economic and political collapse if that course of action is adopted.
Last week the Iraqi cabinet approved a white paper for economic reform. The 97-page document lays out a series of structural reforms needed to put the country on a sustainable course to restart its economy and rein in expenditures. It's a medium- to long-term road map that certainly will not be achieved under the current government of Mustafa al-Kadhimi with elections scheduled for next June. To begin with, every suggested reform requires legislation, a daunting process itself for a Parliament whose priorities are anything but legislating. Once the laws are reformed, implementation procedures would then need to follow, which will depend on the goodwill of whichever government is in place. Still, the adoption of the white paper is a step in the right direction. The question is whether Iraq's political class has come to the conclusion that there is a political price to pay to save the country from imminent collapse and whether it is willing to pay it, especially in an election year.
Pakistan's confrontational politics heats up
Marvin G. Weinbaum
Director for Afghanistan and Pakistan Studies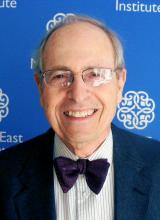 At the Pakistan Democratic Movement's (PDM) first countrywide protest rally in Gujranwala last Friday, the de facto leader of the Pakistan Muslim League (N) (PML-N) and former prime minister, Nawaz Sharif (via video from London), blasted the "state above the state" powers in Pakistan. Sharif and his daughter, Maryam, upped the ante with direct attacks against the military that labeled army chief Gen. Qamar Javed Bajwa and ISI director Lt. Gen. Faiz Hameed the "selectors" of the current Imran Khan government. In a show of power by all the major opposition parties aimed at ousting the elected government, their supporters packed Jinnah Stadium. The again surging coronavirus did not deter the PDM from holding a rally where little social distancing was observed or from planning future ones.
On the same day as the opposition event, Prime Minister Khan, in a rare appearance before the National Assembly, was loudly booed and left without speaking. Khan hit back at the PML-N and Sharif the next day at a youth convention in Islamabad. He recalled Sharif's launch into politics at the hands of the military establishment in the 1980s and alleged Sharif's agenda was aligned with India's. This heightening partisan confrontation is occurring at a time of soaring inflation and growing discontent, especially over food costs. Always sensitive bread prices have increased by 50 percent while sugar prices are also rising and the country faces gas and electricity shortages in the winter. Resulting hardships widely blamed on government ineptitude have boosted popular sympathy for the anti-government protests.
The opposition parties, normally at odds and united solely in their determination to bring down the Khan government, can succeed only by enlisting the military. Sharif's continuing blunt condemnations of the generals have not been echoed by PDM's other party leaders, and the allied Pakistan Peoples Party has clearly distanced itself from his personal attacks. New elections may result in a strengthened PML-N, but as long as the three-time former prime minister retains his long-distance grip on the party, it would be difficult for the military to find a reliable alternative from among the senior PML-N leadership. Confrontational politics is bound to escalate with a series of planned opposition nationwide rallies and a January long march on the capital. Under pressure, Khan's dependence on the military for survival will deepen. Rather than openly take sides, Gen. Bajwa is likely to seek to mitigate the conflict to enable Pakistan to ride out the political crisis. However, this may be difficult as long as the PDM, in trying to erode public confidence in the establishment, remains on a collision course and is not looking for a deal with the military that includes its "selected" government.
This article was co-authored by Ghasharib Shoukat, Jack Stewart, and Hamid Safi, research assistants to Marvin G. Weinbaum.
Turkey's S-400 missile firing test
W. Robert Pearson
MEI Scholar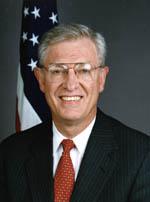 Turkey tested its Russian S-400 missile system on Oct. 16, a provocation against the United States and NATO. Ankara's threat is also useful as drama to shore up domestic support leaking away in the face of a failing economy. President Recep Tayyip Erdogan appears to believe that President Donald Trump will not execute on U.S. legislated sanctions against Turkey in the midst of the chaotic American election, despite bipartisan congressional condemnation of the Turkish test. Mr. Erdogan may reason that if Trump wins a second term, Turkey will emerge unscathed. If former Vice President Joe Biden wins the election, Turkey will attack Biden as an enemy, justifying the test and other anti-American and anti-NATO moves.
Turkey excels at muscular tactical moves that manifest intention but is bereft of effective strategies to accomplish its aims. Turkey's three current wars — Syria, Libya, and Azerbaijan/Armenia — are essentially stalemated. Its attempt to convince the EU, Greece, NATO and the United States, and other regional states to concede energy rights in the eastern Mediterranean requires collaborative discussion and negotiation, non-existent to this point.
Ultra-nationalism is the only card remaining for Ankara's government to use if it is to be competitive in any national election. Ankara's decade-long policy direction has not brought Turkey peace, prosperity, or a powerful seat at the negotiating table, and thus we see the turn to ultra-nationalism. So far, Ankara's dream of a virtual Ottoman Empire has engendered only deepening concern and Turkish self-isolation.
Turkey's government has worked for 15 years or more to establish the country as an independent player on the world stage. In doing so, with its wealth in resources and population, Turkey could have promoted prosperity and stability for itself, its neighbors, and its allies. It chose another option. The EU and the United States could provide genuine opportunities for Turks to build lasting wealth for themselves and the place in the sun that Turkey merits. Moreover, the Arabs would much prefer Turkey as a mediator and not as a competitor. Are these truths so difficult to grasp?
 
Photo by SAUL LOEB/AFP via Getty Images.
---
The Middle East Institute (MEI) is an independent, non-partisan, non-for-profit, educational organization. It does not engage in advocacy and its scholars' opinions are their own. MEI welcomes financial donations, but retains sole editorial control over its work and its publications reflect only the authors' views. For a listing of MEI donors, please click here.