Contents:
Sudan's generals blink but crisis not over
David H. Shinn
Non-resident Scholar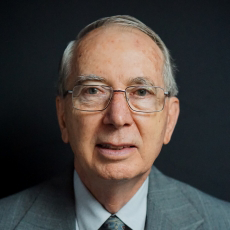 Since the generals took complete power in Sudan on 25 October, the United States and many others have pressed the military to restore Prime Minister Abdalla Hamdok and his civilian ministers to power before there is a resumption of assistance and debt relief discussions. The international community was holding back $4 billion in development aid and halted discussions on up to $50 billion in debt relief. Assistant Secretary of State for African Affairs, Molly Phee, was in Khartoum last week to make the U.S. case again for the reinstatement of Hamdok and a return to the transitional military/civilian government agreed upon in 2019.
On 21 November, Hamdok appeared at the presidential palace with Lt. General Abdel Fattah al-Burhan and Lt. General Mohamed Hamdan. They signed a deal that reinstated Hamdok immediately as prime minister, released all political prisoners, and returned to the power-sharing arrangement. Although the details are not clear, Hamdok reportedly will be allowed to form a new government and elections will presumably take place in late 2023 or early 2024. Appointments of new ministers have not yet been agreed upon and trust in the military is low.
This agreement was met with skepticism by critics, who fear that the military will continue to dominate politics in Sudan. The country's largest political party, Umma, and the Forces of Freedom and Change, a coalition of civil society and political groups, rejected the agreement. The Sudanese Professionals Association called it "a treasonous agreement." Street protests continued after the announcement, and some were critical of Hamdok for agreeing to the deal. Hamdok said he agreed to prevent more bloodshed.
It is not clear how this is going to end. The generals are in a strong position because they have the guns and control much of the economy. On the other hand, there are divisions in the military and the Sudanese street has demonstrated that it is resilient and committed to civilian government. If Sudan's economy continues to collapse, this will lead to even larger street protests and the military could lose control of the situation. Potential support for Sudan's military by Egypt, Saudi Arabia, and the UAE is also an important consideration. All of this is happening in an especially fraught Horn of Africa.
Follow on Twitter: @AmbShinn
U.S. security reassurances to Middle East partners: Outcomes and actions will speak louder than words
Brian Katulis
Vice President for Policy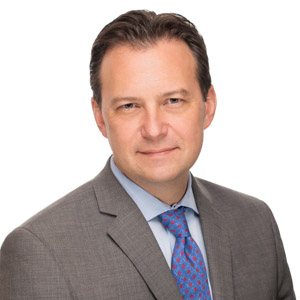 U.S. Secretary of Defense Lloyd Austin spoke at a security conference in Bahrain this weekend, and his main message was: "America's commitment to security in the Middle East is strong and sure."
 Austin's visit to the region came at the end of a week when the most senior-level attention in the U.S. government was everywhere but the Middle East: President Biden started the week with a virtual summit with his Chinese counterpart, and he also hosted a summit with the leaders of Mexico and Canada.  At the same time, America's chief diplomat, Secretary of State Tony Blinken was on a visit to Africa, just a few weeks after a trip to Latin America.  Austin's trip and speech were designed to tell America's Middle East regional security partners it stands by them on the eve of a new round of security talks with Iran in Vienna.
 Austin's speech had a feel of déjà vu all over again.  It called to mind a similar speech by a different U.S. defense secretary eight years ago at the same forum, one by Defense Secretary Chuck Hagel.  Delivered in 2013 under broadly similar conditions in the region, the central message of Hagel's speech was cut from the same cloth as Austin's this past week: diplomacy combined with regional security cooperation.   The central policy idea in Austin's speech was "integrated deterrence," or working closely with regional security partners to deal with shared threats posed by Iran and terrorist groups.  Hagel's 2013 speech in many ways offered a more detailed template of what that security cooperation would look like.  History may not repeat, but it does seem to rhyme. 
 At the time in 2013, Hagel delivered the speech just after an interim deal with Iran was announced and a few months after the "red line" moment in Syria when the Obama administration threatened military strikes on the Assad regime for its use of chemical weapons but then pulled back when a deal was struck to remove some, but not all, of those weapons.  This year, Austin gave his speech just as there were rumors of a new type of interim deal with Iran in advance of the nuclear talks. It came just a few months after America's haphazard pullout of Afghanistan resulted in what America's top general called a "strategic failure." 
Just after Hagel delivered that speech in 2013, the Islamic State took control of large swathes of Iraq and Syria; conflicts inside of Syria, Yemen, and Libya worsened; and the broader security landscape became even more fragile over the eight years since.  Despite some important diplomatic efforts to de-escalate regional tensions in recent months, the Middle East still suffers from a stability deficit. 
The poor track record and results of the past eight years are reasons why America's regional security partners will look to actions rather than words from U.S. officials – in many ways they've heard it all before.  As America moves towards another important round of diplomacy aimed at dealing with Iran's nuclear program, it should keep in mind an important lesson from the 2013-2018 period: without improvements in the regional security landscape, however modest, its closest partners will lack the confidence needed for a new nuclear agreement to sustain itself in the long-run. 
Follow on Twitter: @Katulis
Special Envoy Lenderking's limited mission in Yemen
Charles Schmitz
Non-Resident Scholar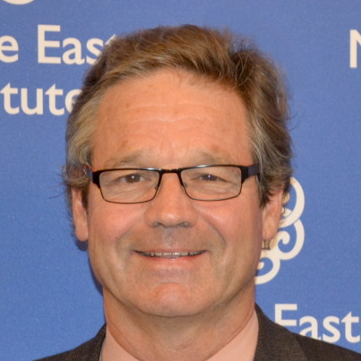 US Special Envoy Timothy Lenderking's latest visit to the region comes as the US administration may be recognizing that the Huthi have no intention of negotiating a peaceful settlement and are willing to pay a heavy price for military victory. Huthi leaders admitted that over fourteen thousand fighters have been killed in the Huthi campaign to take Marib. The only realistic option for fulfilling Biden's promise to end the war appears to be surrender Yemen to the Huthi. The parallels to Afghanistan are obvious, and Secretary of Defense Ashton struggled in Manama last week to reassure allies that the US wasn't abandoning the region.
Signaling their disdain for the US, Huthi militias sacked the US Embassy and arrested its Yemeni caretakers. The US Treasury responded with meaningless sanctions on a Huthi military leader charged with confiscating assets of Huthi opponents: the Houthi do not have international bank accounts or use credit cards.
On the ground, the Saudi- and Emirati-backed Yemeni forces shifted strategy in what may be a last attempt to forestall a Huthi victory in Marib. Yemeni forces suddenly withdrew from the strategic port of al-Hudayda, where international pressure stopped an effective offensive against the Huthi in 2018. Huthi forces quickly advanced in pursuit of the retreating Yemeni forces, but after withdrawing south, Yemeni forces regrouped and began an offensive to regain territory in western Taiz and southern al-Hudayda Governorate. The withdrawal may have been a strategic move to draw the Huthi south of al-Hudayda and escalate fighting in western Yemen to relieve Huthi pressure on Marib without directly violating the Stockholm Agreement that ending the Yemeni offensive in 2018. Coinciding with the redeployment, Saudi and Emirati airstrikes that had been limited to support of the front in Marib escalated to include strikes in al-Hudayda, Sanaa, Dhamar, and Sadah. The Huthi responded with fourteen drone and missile attacks on Saudi airports and oil installations.
The Huthi have the upper hand in the war, at least in strategic Marib, and have no interest in a negotiated settlement short of their opponents' complete surrender. Mr. Lenderking's mission may be limited to briefings on scenarios after the fall of Marib.
Follow on Twitter: @cpschmitz
Photo by Mohamed Khidir/Xinhua via Getty Images
---
The Middle East Institute (MEI) is an independent, non-partisan, non-for-profit, educational organization. It does not engage in advocacy and its scholars' opinions are their own. MEI welcomes financial donations, but retains sole editorial control over its work and its publications reflect only the authors' views. For a listing of MEI donors, please click here.