Contents:
The Taliban's recognition dilemma two years on
Nishank Motwani
Non-Resident Scholar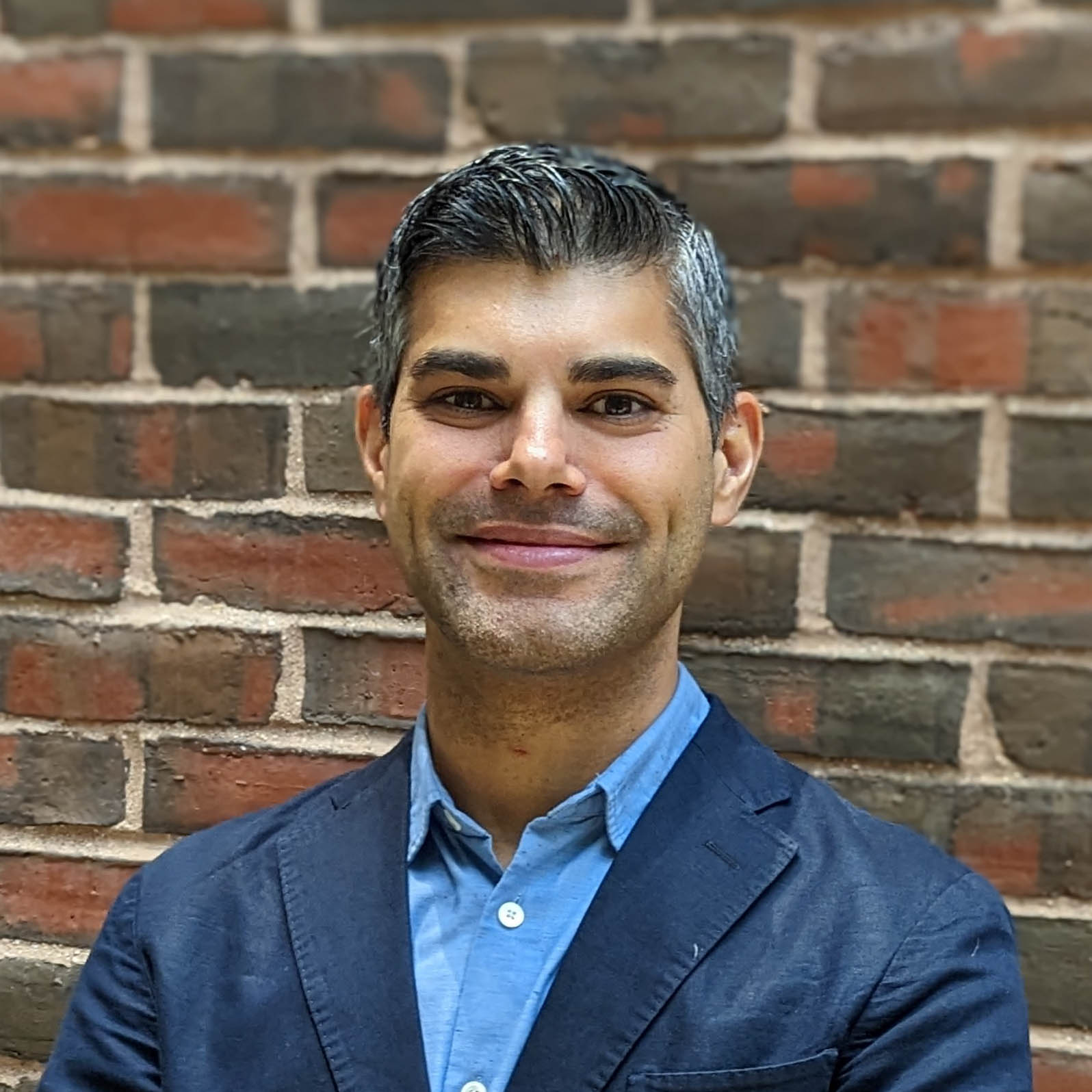 The Taliban's suppression of women's rights, the pursuit of an exclusionary government, and ties with various terrorist groups within Afghanistan present significant obstacles to their international recognition.

The Taliban want international recognition but don't consider it a prerequisite to gaining legitimacy; and this distinction gives its leadership far greater political maneuverability in their negotiations with other states.
Two years after the Taliban seized back power, no state has recognized the regime despite its best efforts. The Taliban's leadership has sent representatives to numerous Afghan foreign missions, including those in China, Pakistan, Qatar, and Russia, but this diplomatic push has yet to yield results as Afghanistan remains isolated and under international sanctions. At least three reasons explain why their push for recognition has failed thus far.
First is the Taliban's suppression of women. The Taliban's dissolving of women's rights to education, employment, and agency makes their goal of recognition increasingly distant. The regime's treatment of women has them shut out of virtually every sector of the labor market, and the recent ban on women's beauty salons further robs them of employment opportunities. The repressive policy agenda raises grave concerns about human rights condition in Afghanistan. Bringing focus to this hard reality, a February United Nations report highlighted that denying women's and girls' rights may amount to gender persecution — a crime against humanity. As a result, the Taliban's systematic war on women and human rights violations make them a toxic regime to recognize; crossing that line would invite swift international condemnation for any country willing to be first.
A second reason is the Taliban's attempt to form an exclusionary government that intentionally discriminates against Afghanistan's non-Pashtun ethno-linguistic groups. The regime has disregarded international calls for political inclusion because it can, and the notion of a Taliban-led multiethnic government is as realistic as the regime running elections to claim to be representative of the people. The Taliban prefer to impose their narrow political preferences on Afghans using coercive power to crush dissenting voices, enabling them to focus on generating domestic political legitimacy among their core base, ethnic Pashtuns. Moreover, they are picking ultra-conservative loyalists from their earlier regime to codify their complex networks of obeisance, intermarriages, and ethno-linguistic ties. As the architecture of the Taliban's leadership is grounded on this exclusive network, they appear to be building a hierarchical and vertically centralized structure to systematize internal legitimacy founded on exclusion.
The third point impeding international recognition is the Taliban's decision to grant sanctuary to a motley of terrorist groups. The drone strike targeting al-Qaeda leader Ayman al-Zawahiri in August 2022 in downtown Kabul indicates that al-Qaeda continues to operate under the Taliban's protection. More recently, the U.N. Sanctions Monitoring Team's report noted that approximately 20 known terrorist groups are rearming, regrouping, and recruiting in Afghanistan. The growth of these organizations' footprint and capabilities due to the hospitable environment in which they can operate counteracts the responsibilities of the Taliban under the February 2020 Doha agreement. Moreover, the Taliban's domestic legitimacy is tied to sheltering terrorist groups, hindering their pursuit of international recognition. Some of these groups represent northern Afghan and Central Asian ethnic minorities, making their expulsion unfeasible. The chance of these groups establishing their own areas of influence, demanding autonomy, or confronting the Taliban remains uncertain. Still, all groups, including the Taliban, benefit from the strategic vacuum left behind following the United States's exit and the collapse of the Afghan government.
An additional point worth noting is how the Taliban regard international recognition. Their leadership considers diplomatic recognition as a nice-to-have but not a must-have, and acknowledging this distinction is essential for understanding their motives for international outreach. The regime aims to bolster a struggling economy to protect its base's economic interests over broader Afghan welfare; moreover, it is trying to navigate global sanctions and strategically pressure host countries and the former Afghan government's diplomats stationed abroad to admit Taliban representatives or replace them entirely with Taliban officials. Moreover, the Taliban leadership is conscious that the international community is far more committed to normalizing relations with their authority, which presents the Taliban with bonus opportunities to exploit engagement and maintain a skewed power imbalance in their favor.
Regrettably, when assessing the Taliban, Western diplomatic engagement with the Taliban has consistently exhibited a tendency to perceive things in a manner that aligns with their preferences. It would be far more effective for policymakers to see the Taliban for who they really are rather than who they wish them to be — meaning, as the problem not the solution.
US, Iraqi delegations discuss future military relationship
Randa Slim
Senior Fellow and Director of Conflict Resolution and Track II Dialogues Program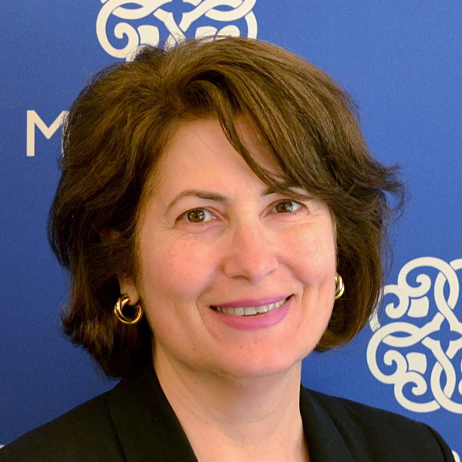 Last week's long overdue U.S.-Iraqi meeting reflected a shared commitment to evolve the bilateral relationship beyond cooperation on defeating ISIS as well as to decide on a new long-term security partnership.

Success will depend on the Iraqis agreeing on their defense priorities and how they will fund them, while the U.S. administration must develop a shared vision for military support to Iraq.
On Aug. 7-8, the United States and Iraq held the inaugural session of their Joint Security Cooperation Dialogue (JSCD). The U.S. delegation was led by Assistant Secretary of Defense Celeste Wallander, while the Iraqi side was headed by Minister of Defense Thabit al-Abbasi. The makeup of Iraq's delegation had been selected by Prime Minister Mohammed Shia' al-Sudani and notably did not include representatives of the paramilitary Popular Mobilization Forces (PMFs), which played a role in beating back the Islamic State after 2014. Sudani excluded them, in part because he has been trying to achieve a consensus within the governing coalition on the PMFs' role inside the Iraqi security establishment. At the same time, the PMFs did not want to enter into dialogue with the Americans.
Last week's U.S.-Iraqi meeting reflected a shared commitment to evolve the bilateral relationship beyond cooperation on defeating ISIS as well as to decide on a new long-term security partnership — and it was long overdue. With the threat from the terrorist group diminishing, the 2014 anti-ISIS mission, legal authorities, and funding for the U.S. military in Iraq are all in need of an overhaul. The number of ISIS attacks is down 64% from last year, and their effectiveness has also noticeably decreased. Indeed, there have been no complex ISIS operations in Iraq or Syria since the January 2022 assault on a prison in al-Hasakah, in northeastern Syria, which held thousands of ISIS fighters.
The JSCD discussions, thus, focused on Iraq's and the U.S.'s respective visions for a long-term partnership as well as whether an alignment of these visions could be reached. At the same time, both sides debated how best to cooperate to address the systemic issues that plagued the regular Iraqi military in 2014 and led to its collapse in the face of the invading ISIS forces, and the two delegations deliberated on how funding from either side should be appropriated to achieve these objectives. The Iraqis must agree on their defense priorities and how they will fund them. In turn, the U.S. administration, particularly the Defense and State departments, must develop a shared vision for military support to Iraq.
That said, this proposed long-term military collaboration between the U.S. and Iraq cannot succeed without both Baghdad and Erbil undertaking necessary reforms of their respective security structures. In Baghdad, the PMFs and their political backers in the current Iraqi government are positioning themselves to become a well-funded, permanent military force that does not necessarily answer to the Iraqi prime minister, who as the commander-in-chief, has operational control over all armed formations in Iraq. Erbil, meanwhile, has also been dragging its feet on reforms to the local Kurdish military forces (Peshmerga), wanting to retain control over these armed formations which, to-date, have effectively served as militias for Iraqi Kurdistan's political leaders. Iraq will need to put its house in order if closer support from Washington is to materialize.
Follow on Twitter: @rmslim
Tehran's ISIS challenge
Alex Vatanka
Director of Iran Program and Senior Fellow, Black Sea Program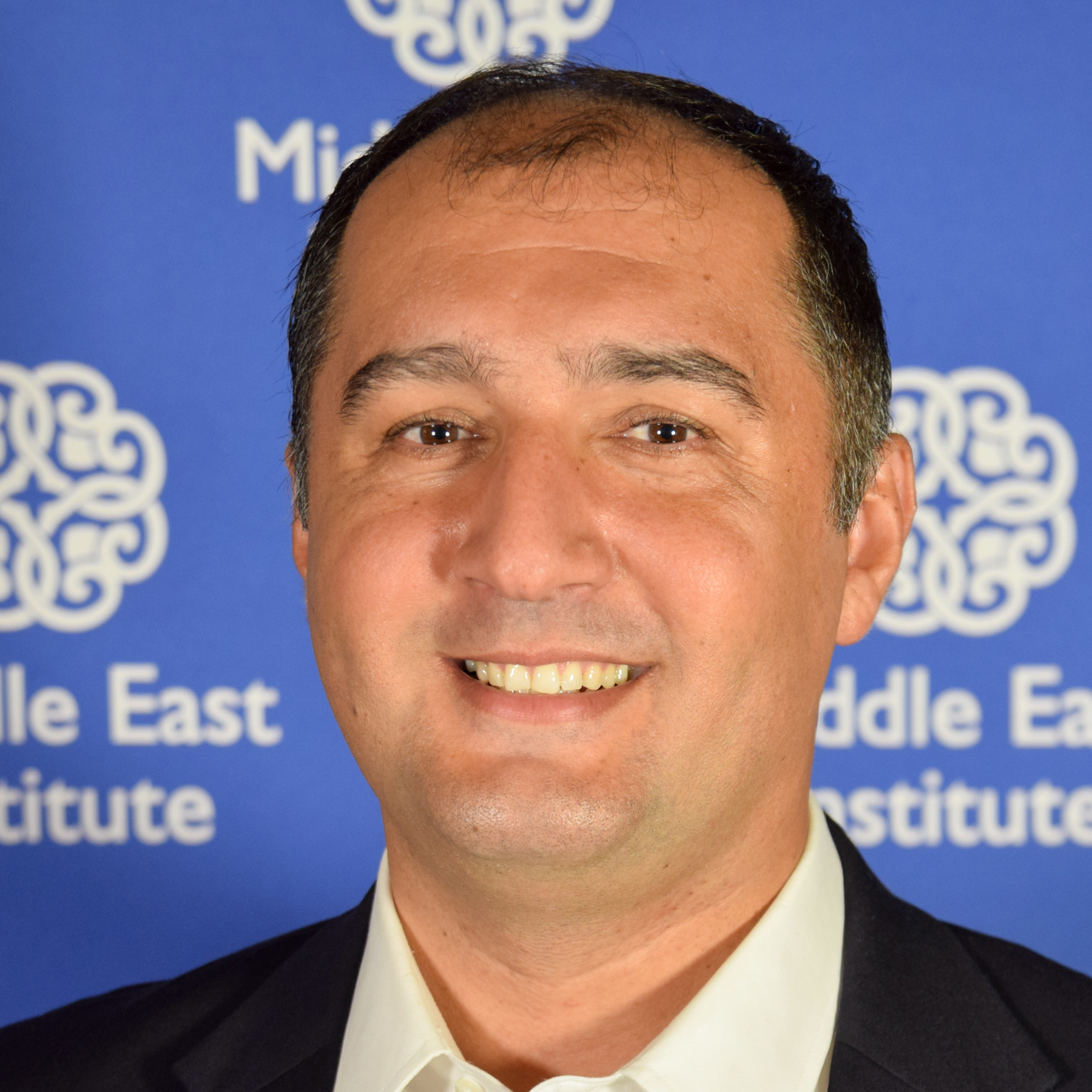 Iranian authorities were quick to declare the Aug. 13 attack on a Shi'a mosque in Shiraz to be the work of ISIS, part of its revenge for Iranian military operations in Iraq and in Syria targeting the group over the last decade. .

Tehran has reasons to worry it may be in ISIS's firing line, including unrest sparked by its domestic economic problems and the terrorist group's shifting regional focus.
On Aug. 13, a prominent Shi'a mosque in the Iranian city of Shiraz came under attack by a group of armed men, leaving two dead and eight injured. Media close to the Islamic Revolutionary Guard Corps report that the Iranian authorities blame ISIS for the attack. Ten people, all foreigners, have been arrested, including a ringleader reported to be from Tajikistan.
Iran's foreign ministry quickly declared that the attack was part of ISIS's revenge for Iranian military operations against the radical Sunni group in Iraq and in Syria over the last decade. Officials in Tehran also say ISIS is seeking to create sectarian tensions among Shi'a and Sunnis inside of Iran and between Shi'a-majority Iran and its Sunni-majority neighbors.
It is too early to speculate about the official accounts regarding who was behind the attack, but a number of realities need to be noted. Some facts are hard to dispute. The ideology of ISIS considers Iran and Shi'a Muslims as arch enemies, and the group has sought to recruit among Sunni Iranians — with relatively little success — over the last decade. ISIS cells were most notably behind the attacks on the Iranian parliament in 2017 and against a military parade in Ahvaz in 2018.
In comparison, the latest attack was a minor operation and reportedly carried out by non-Iranians, but Tehran still has reasons to be alarmed for being in ISIS's firing line. There are both domestic and regional factors at play to validate such fears. First, on the domestic front, the Iranian economy remains in terrible shape and there are few prospects that the situation will improve. Border regions, where minority Sunnis are concentrated, are particularly badly impacted.
Case in point is the impoverished province of Baluchistan, which has experienced months of civil opposition to Tehran's draconian political and socio-economic policies. ISIS has not been able to recruit among the ethnic Baloch and Sunni population in any significant way, yet officials in Tehran are bound to wonder if this will remain the case unless the local population's demands can be addressed one way or another.
The other factor is regional. The near-total collapse of ISIS in Syria and in Iraq has meant that the group has shifted its focus elsewhere. Among those theaters is Taliban-controlled Afghanistan, where ISIS is known to operate. The United Nations has warned about this danger from pretty much the moment the Taliban returned to power in 2021. The threat of ISIS was notably among matters discussed during the recent tripartite Iran-Pakistan-China security summit. Iranian officials are now warning that Tehran has to do more to ensure that ISIS does not recruit Afghan migrants as part of its anti-Iran agenda. This issue has to be handled with the utmost care given the hundreds of thousands of Afghan migrants who arrive in Iran fleeing the Taliban. Collective punishment of Afghan migrants in Iran should be avoided at all costs. In any event, what is clear is Tehran's ISIS challenge is far from over, and it has both domestic and regional dimensions.
Follow on Twitter: @AlexVatanka
Apprehension in northwestern Syria over new cross-border aid access deal
Emma Beals
Non-Resident Scholar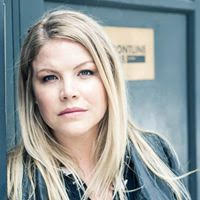 The deal has the potential to see aid flowing into the northwest through the Bab al-Hawa crossing after nearly a month of delay; but the problems facing the area's fraught and highly politicized humanitarian aid operation are far from resolved.

These negotiations lacked meaningful consultation with those in the northwest — armed groups, NGOs, or the population — the majority of whom harbor genuine and well-founded fears about incoming aid falling back under the regime's control.
Attempts to implement an agreement for humanitarian aid access between the United Nations and the Syrian regime are likely to move forward this week in Syria's northwest, territory controlled by the armed opposition. The deal has the potential to see aid flowing into the pocket through the Bab al-Hawa crossing after nearly a month of delay. But the problems facing the area's fraught and highly politicized humanitarian aid operation are far from resolved.
On July 11, Russia vetoed the renewal of Syria's nine-year-old U.N. Security Council resolution that had allowed aid to cross the border into northwestern Syria without the permission of the regime, in an effort to circumvent the regime's policy of aid denial and manipulation. While diplomats worked to resolve the issue, the Syrian regime offered access by consent but included unworkable conditions. Last week, after nearly a month of negotiations, the U.N. Office for the Coordination of Humanitarian Affairs (OCHA) and the regime exchanged letters to agree access until January 2024 without most of the conditions.
However, these negotiations lacked meaningful consultation with those in the northwest — armed groups, non-governmental organizations (NGOs), or the population — the majority of whom harbor genuine and well-founded fears about incoming aid falling back under the regime's control. After more than 12 years of Damascus denying and manipulating foreign assistance as a military and political tactic, they fear that a reassertion of regime control over incoming aid flows in northwestern Syria will only lead to further suffering on their part. Moreover, the regime's criminalization of aid workers and those perceived to support the opposition means that any further reintegration of the Syrian state into the day-to-day affairs of those living in the northwest could endanger them and their families.
Major donors too are challenged by the dichotomy between the state-centric norms of the international aid system and the need for sensible access strategies; in situations like Syria, this model has routinely failed. The tragic February 2023 earthquakes had notably sharply intensified humanitarian needs in the badly affected area and galvanized support for expanded recovery work there. But to ensure progress on that front, sustained access is necessary.
Follow on Twitter: @ejbeals
Photo by WAKIL KOHSAR/AFP via Getty Images
---
The Middle East Institute (MEI) is an independent, non-partisan, non-for-profit, educational organization. It does not engage in advocacy and its scholars' opinions are their own. MEI welcomes financial donations, but retains sole editorial control over its work and its publications reflect only the authors' views. For a listing of MEI donors, please click here.