Contents:
The threat posed by jihadist terrorism is greater than ever, but also different
Charles Lister
Senior Fellow, Director of Syria and Countering Terrorism & Extremism programs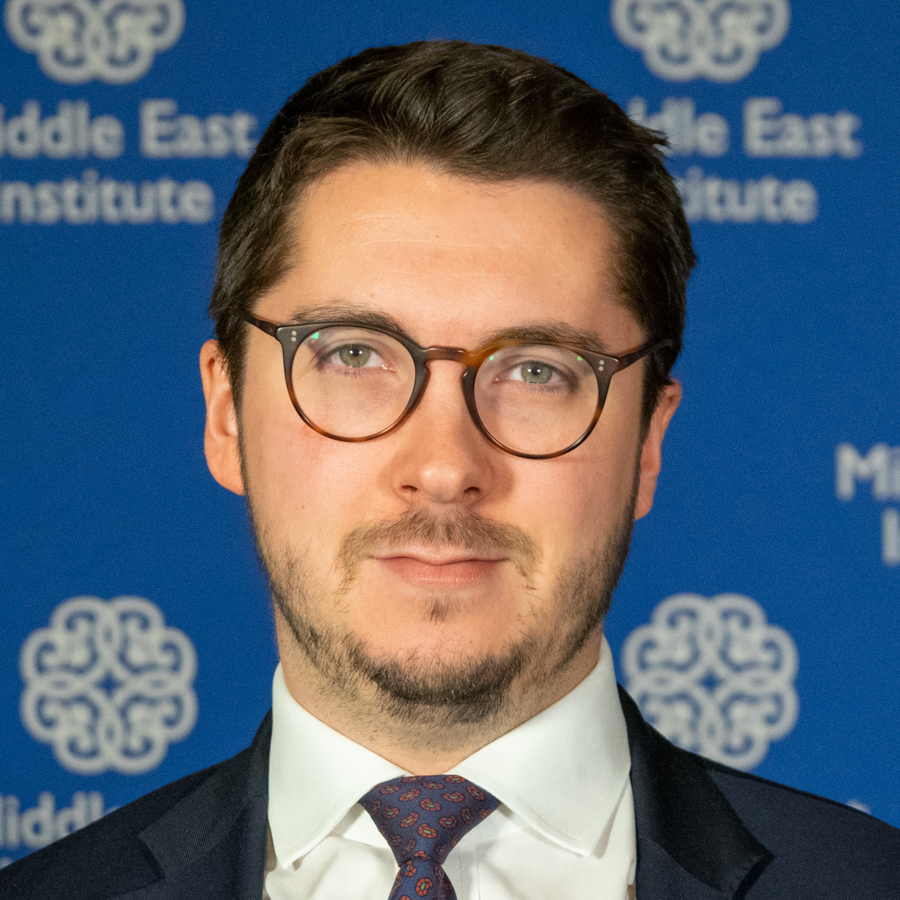 While public perceptions and policy attention on the threat posed by terrorism are arguably at an all-time low, the challenges and threats it poses are far from over.

Al-Qaeda and ISIS have become increasingly decentralized and their affiliates are localizing their activities, enabling them to become more deeply rooted than ever before.
As the world marks the 21-year anniversary of the Sept. 11 attacks, public perceptions and policy attention on the threat posed by terrorism are arguably at an all-time low. With the war in Ukraine, tensions over Taiwan, and concerns about Iran's nuclear program foremost on the agenda, perhaps it is unsurprising that terrorism has dropped off the radar. However, it would be a mistake to assume that the challenges and threats posed by terrorism are over. In fact, terrorist groups have grown in number, geographic scope, and technical and military sophistication over the past two decades. They have also evolved with time, adapting to new conditions and demonstrating the kind of resilience and strategic patience that we as counterterrorism actors have all too often failed to match.
The one aspect of counterterrorism where the United States has demonstrated both resolve and success is in the hunt for terrorist leaders and the development of ultra-precision weapons to neutralize the threat they pose. In May 2011, the U.S. military killed Osama bin Laden; and in the last three years, two successive leaders of ISIS as well as bin Laden's successor, Ayman al-Zawahiri, have all been killed. However, out of that success has emerged an evolved and far more complex series of challenges that, for now at least, we appear ill prepared or unwilling to confront. Having faced years of consistent pressure, al-Qaeda and more recently ISIS have emerged as increasingly decentralized movements made up of semi-autonomous affiliates united by a shared ideology and vision but pursuing their own individual and local agendas.
The decentralization of terrorist movements and the localization of their activities has meant that in almost all respects, the threat to the U.S. homeland has significantly reduced. For many in the policymaking community, this is clear evidence of success and has served to justify a long-standing desire to pivot away from counterterrorism. In truth, however, terrorist groups have not been forced to localize their objectives, they have done so out of choice. From the Sahel to Afghanistan, affiliates of al-Qaeda and ISIS are increasingly openly dedicated to local goals, while attention on the "far enemy" is a distant afterthought. This approach is paying off, with these groups now more deeply rooted in their local theaters than ever before, and many enjoying a degree of local acceptance, credibility, and potentially support. Jihadism's pivot toward this localism model has benefited enormously from the proliferation and expansion of ungoverned spaces, weak and failing states, economic decline, and large-scale conflict-induced population displacement.
Terrorist groups across Africa, the Middle East, and Asia could not wish for more amenable conditions — all the more so amid a widespread consensus among policymakers in the West that counterterrorism no longer deserves the kind of attention of years past. To ignore the expansion of locally oriented terrorist groups because they do not threaten our security at home would represent dangerously short-sighted negligence. Far from being unconcerning, the threats posed by jihadist terrorism and ideology have never been more diverse, more globally distributed, more sophisticated, more financially self-sustaining, or more actively present in as many theaters. Far from defeating terrorism, the U.S. and its allies have won battles, but we are clearly losing the war.
The above is an excerpt from a longer piece that was published on Friday.
Follow on Twitter: @Charles_Lister
After eight years of civil war, prospects for a sustainable peace in Yemen remain dim
Gerald M. Feierstein
Distinguished Sr. Fellow on U.S. Diplomacy; Director, Arabian Peninsula Affairs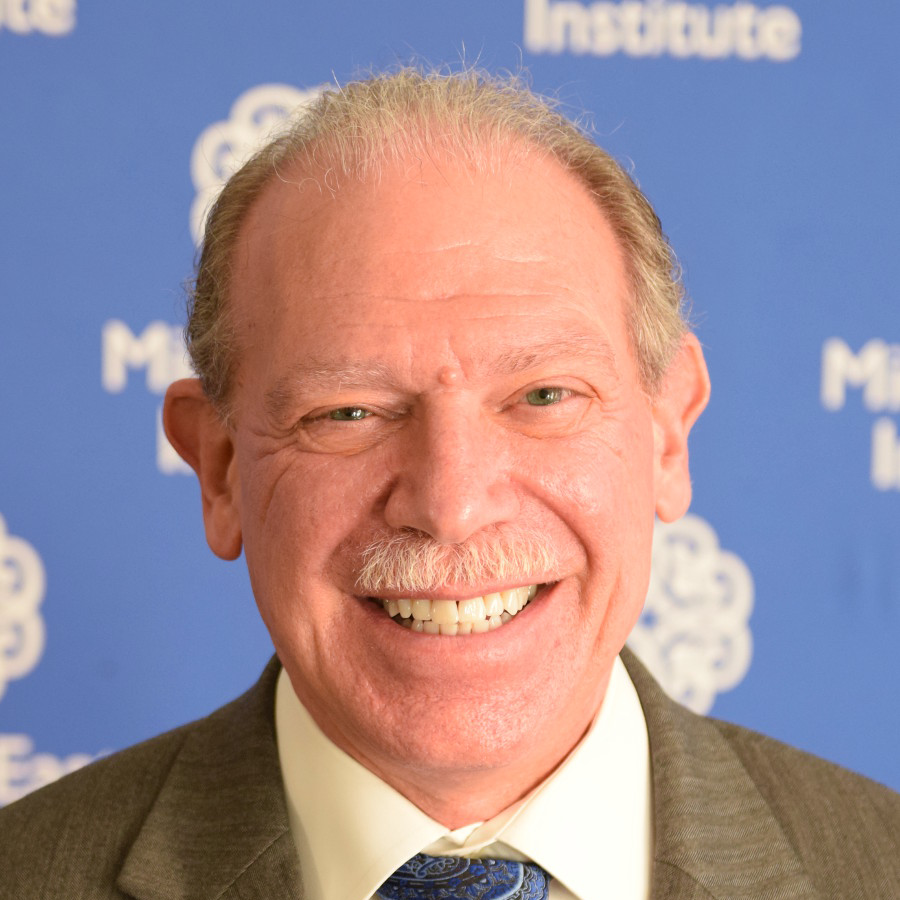 The U.S. and international community have threatened to further isolate the Houthis if they escalate the conflict in Yemen and refuse to come to the negotiating table.

Houthi intransigence stands in the way of resolving the eight-year-old civil war and offering a respite to the population.
The chain of events that produced already eight years of civil war in Yemen began in September 2014, when the Houthis, following a summer campaign across the northwest, stormed into the Yemeni capital, Sana'a, and unseated the transitional government of Abdurabbuh Mansour Hadi. In the wake of the armed intervention by a Saudi-led coalition in early 2015, the military conflict, which initially brought the Houthis to the brink of victory, has stalemated. Neither side has been able to secure the decisive victory needed to bring the conflict to an end.
The U.N.-brokered truce, which both sides accepted in April 2022, is now in its sixth month. But questions persist whether the Houthis, in particular, are willing to extend the truce beyond its expiration on Oct. 2 or see it expand to include negotiations to reach a sustainable end to the war. U.S. Special Envoy Tim Lenderking is currently visiting the region and told Arab News that there is a broad Yemeni and international consensus in favor of resolving the conflict. The Houthis, he warned, would face complete isolation if they insist on rejecting an extension of the ceasefire and returning to military operations.
Yet it remains unclear whether the threat of isolation is of concern to the Houthis. Until now, they have resisted the efforts by U.N. Special Envoy Hans Grundberg to agree to direct negotiations with the Yemeni government, led by the Presidential Leadership Council under Rashad al-Alimi, and were only induced to accept the third two-month ceasefire extension in August after heavy pressure from Omani mediators. The Houthis may be reluctant to go beyond a continuation of temporary ceasefires. They have benefitted from the current agreement, having gained their two main objectives of lifting the coalition blockade on fuel deliveries to Hodeida and reopening Sana'a International Airport, without fulfilling their agreement to open roads around the besieged city of Taiz or otherwise sacrificing their control in northern Yemen. Moreover, they remain poised to resume their efforts to seize the economically and strategically vital Marib Governorate. Thus, without a credible threat to the Houthi status quo, the current conflict is almost certain to continue along its present course, threatening the lives of millions of Yemeni civilians.
Iran's unreliable energy promises to Europe
Alex Vatanka
Director of Iran Program and Senior Fellow, Frontier Europe Initiative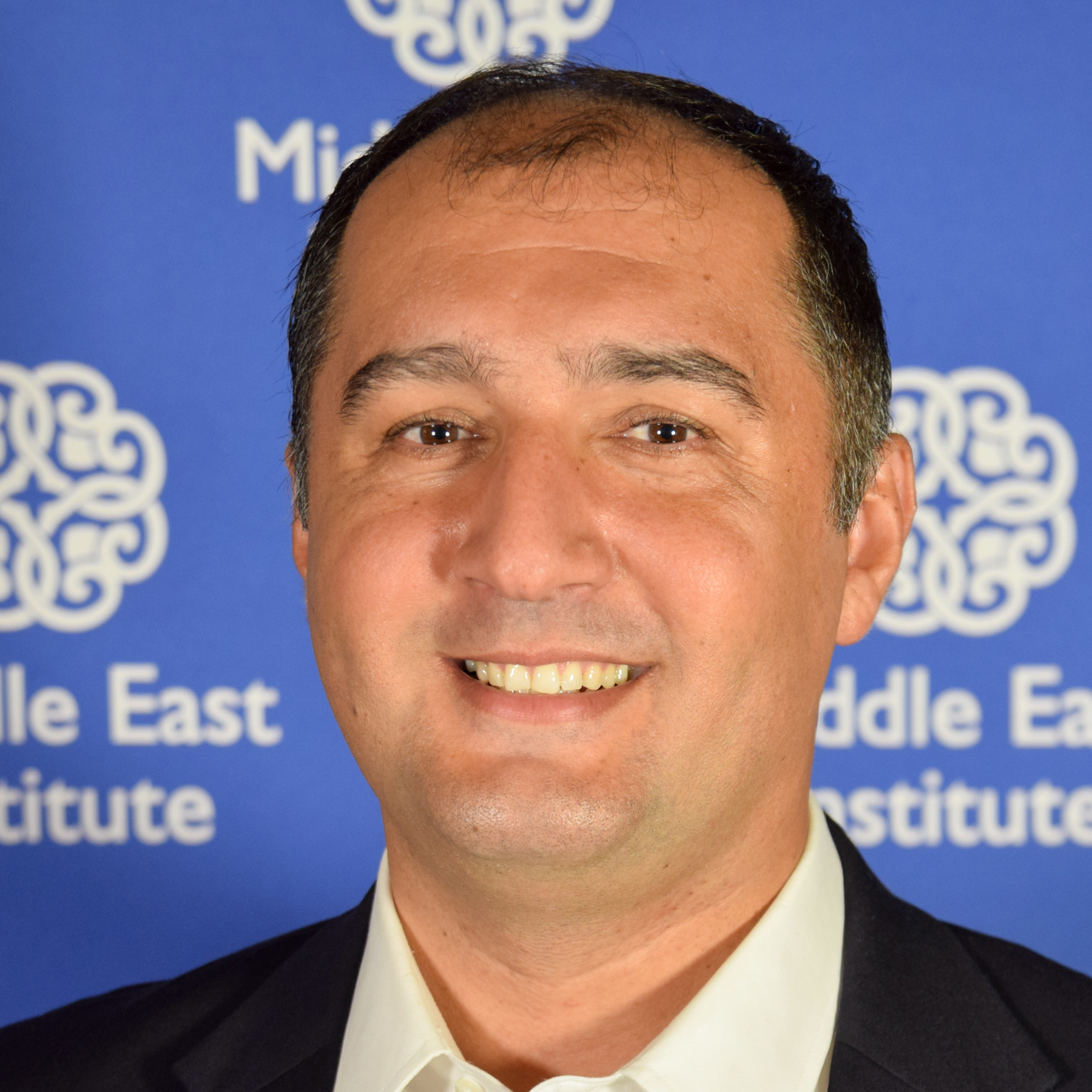 Iran hoped its promises of oil and natural gas to Europe would soften Western governments' positions in the nuclear talks, so far to no avail.

Moscow's heavy political sway over Tehran will prevent Iranian energy volumes from replacing Russian oil and gas to Europe any time soon.
Iran had been holding out hope that the Europeans would soften their stance in the nuclear talks and even pressure the United States to accept Tehran's demands for a revival of the 2015 nuclear agreement. Tehran's reasoning was that Europe could use Iranian oil and natural gas supplies as it seeks to radically reduce imports from Russia by the end of 2022.
This course of action has so far not panned out. In fact, the Iranians view the latest joint European statement (from Germany, France, and the United Kingdom) as a "thinly veiled threat" to resurrect the idea of a Western/Israeli military campaign to stop Iran's nuclear program if diplomacy fails.
The reality is that while the Europeans are deeply frustrated with the delay in resuming the nuclear agreement, there is zero evidence that Europe has any desire to engage in a military conflict with Iran. The joint European statement does mention "consulting" with partners on "how best to address Iran's continued nuclear escalation," but this is hardly a call for war. The Iranians know it too, but each side is busy making the other look like the unreasonable party in the excruciatingly slow diplomatic process that is now in its 18th month.
Then there is the issue of Iran's efforts to promote itself as a global energy powerhouse. No doubt, Iran has some of the world's largest oil and natural gas reserves. But the Iranian leadership has shown very little seriousness in turning these reserves into actual exports and, therefore, financial revenue. This flippancy can be measured in many different ways, but perhaps the most obvious signal relates to Tehran's apparently weak commitment to having key sanctions on the country lifted. This can only happen if there is a new nuclear agreement; until then, major international commercial interests will stay away from Iran. 
Meanwhile, Iran's closer relations with Russia suggest that Tehran will neither be willing nor able to eat into its partner's traditional energy export share in the European markets. After President Vladimir Putin's July visit to Tehran, Iranian officials bent over backwards to reassure the Russians that Iran has no plans to replace the Russian oil and gas that had previously gone to Europe. Instead, Iran signed a symbolic $40 billion agreement with Gazprom for the development of hydrocarbon fields in Iran.
Even if this agreement actually materializes, which is highly unlikely given Moscow's iffy track record in Iran, one thing is certain: Gazprom will not willingly help Iranian gas replace Russian volumes in Europe. With Putin's sway so demonstrably dominant over Tehran, it is curious why Iranian officials still expect the Europeans to take their country seriously as a potential major supplier of oil and gas to the continent going forward.
Follow on Twitter: @AlexVatanka
Iranian accession to the SCO serves Raisi's conservative, anti-Western agenda
Abdolrasool Divsallar
Non-Resident Scholar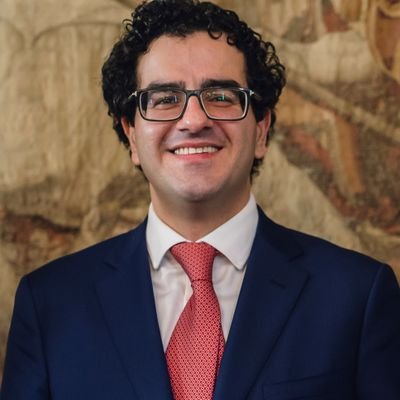 Iranian President Ebrahim Raisi is domestically selling Iran's membership in the SCO as evidence of the success of his "look to the East" policy.

Russia was not the main driver in facilitating Iran's accession to the SCO; yet both countries are inclined to promote this fiction to dispel the notion of being globally isolated.
At its summit in Samarkand, Uzbekistan, this week, Sept. 15-16, the Shanghai Cooperation Organization (SCO) is expected to pass a Memorandum of Obligations for Iran to join the Eurasian grouping. But SCO membership is mostly a political project for Tehran. Domestically, Iranian President Ebrahim Raisi's administration aims to sell the accession to the regional organization — which also includes China, Russia, Kazakhstan, Kyrgyzstan, Uzbekistan, Tajikistan, Pakistan, and India — as a major foreign policy achievement, even though almost all the major milestone advancements took place under his predecessor. Raisi envisages two political benefits from this membership.
First, his administration is using it to reinforce the narrative that improvements to Iran's global position do not require a new international agreement on the country's nuclear program or normalization with the West. SCO membership is likely to be presented to Raisi's conservative and mostly anti-Western core supporters as evidence of the Iranian president delivering on his "look to the East" policy and that the Islamic Republic is moving on the right track toward decoupling from the West.
However, the China- and Russia-dominated bloc notably does not provide its regional members with European Union-style regulations to facilitate deeper economic integration. Nor does it offer security guarantees or conflict resolution processes for its members akin to what countries enjoy upon joining the North Atlantic Treaty Organization (NATO). Being an SCO member will hardly ease Iran's difficult economic situation in a meaningful way — particularly for as long as the Islamic Republic remains under U.S. sanctions and while it has still not ratified global anti-terrorism treaties like the United Nations Convention Against Transnational Organized Crime (Palermo Protocols) or the Financial Action Task Force (FATF). By tallying up Iran's bilateral trade with the individual SCO member states and presenting this as Iran's total trade with the SCO — when, in fact, the vast majority is strictly with China — the administration constructs an overstated image of the economic value of membership in the grouping.
Second, Raisi's government depicts the act of having joined the SCO as a message to the West that Iran is not isolated: that it can enter multilateral formats outside the Western club and that it is not strategically bound to work within the U.S.-dominated order. Both Moscow and Tehran are inclined to connect Iran's accession to the Eurasian bloc to their warming relationship since the start of full-scale war in Ukraine earlier this year. Moscow is especially interested in taking credit for facilitating Iran's membership, a view the Raisi administration routinely supports rhetorically. Yet the truth is that Iran's road to joining the SCO was cleared by the lifting of U.N. sanctions after the signing, in 2015, of the Joint Comprehensive Plan of Action (JCPOA) on the Iranian nuclear program. And this process was then bolstered by Tehran's attempt to resolve its political dispute with Dushanbe, which had heretofore objected to Iranian membership in the organization. Nonetheless, linking SCO membership to bilateral Russian-Iranian ties, for now, seems to serve both countries' political objectives in their respective clashes with the West.
Follow on Twitter: @Divsallar
Photo by OMAR HAJ KADOUR/AFP via Getty Images
---
The Middle East Institute (MEI) is an independent, non-partisan, non-for-profit, educational organization. It does not engage in advocacy and its scholars' opinions are their own. MEI welcomes financial donations, but retains sole editorial control over its work and its publications reflect only the authors' views. For a listing of MEI donors, please click here.