Contents:
US airstrikes on Iraqi militias and the risk of an escalatory spiral
Randa Slim
Senior Fellow and Director of Conflict Resolution and Track II Dialogues Program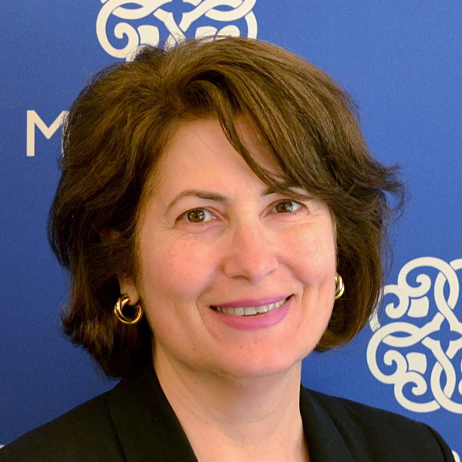 Since March 2021, Iran-backed Iraqi militias have mounted at least 10 explosive-laden drone attacks on U.S. and coalition sites in Iraq. U.S.-led coalition officials in Iraq have described the rapidly evolving drone threat as the mission's biggest concern. Last month, CENTCOM commander Marine Gen. Kenneth F. McKenzie told journalists the U.S. was looking to develop better defenses against the drones.
Early morning on Monday, June 28, the Biden administration carried out airstrikes for the second time against Iraqi militias operating in the Iraq-Syria border region. Unlike their first airstrikes in late February, which bombed Iraqi militia sites inside Syria, this time U.S. military forces targeted three sites used for weapons storage and logistics purposes, one inside Iraq and two in eastern Syria. The spokesman for the Iraqi prime minister issued a statement condemning the attack as a "blatant and unacceptable violation of Iraqi sovereignty." This raises the issue of why U.S. forces should stay in Iraq to assist and train Iraqi forces if the Iraqi government is unable to protect these forces from attacks by Iraqi militias "supposedly" operating under its command, while condemning U.S. actions to defend their forces from such attacks.
This attack, like the one preceding it, will not deter these militias from targeting U.S. and coalition forces again. To the contrary, given the fact that four of their fighters were killed in the attack, and election season has already begun in Baghdad, these militias will use it to reinforce their narrative that their "resistance" against the U.S. is for the defense of Iraqi sovereignty. In so doing, they hope to shore up their declining support, especially among young Iraqi Shi'a, the majority of whom link these militias to the killings and disappearances of fellow protest activists.
The attack comes at a bad time for the Iraqi prime minister, who convened yesterday a summit in Baghdad with the Egyptian president and the Jordanian king to promote his "New Levant" geopolitical Arab axis, including Iraq, Egypt, and Jordan. No matter how hard the Iraqi government tries to steer the country away from the Iranian-U.S. conflict by reorienting its foreign policy toward its Arab neighborhood, Iran-backed Iraqi militias keep dragging it back into it.
While pressure has been building from congressional leaders for the Biden administration to retaliate against drone attacks on U.S. forces in Iraq, this attack raises the specter of whether or not the U.S. is being dragged into an escalatory spiral with Iran, at a time when the administration is scaling back its military footprint in the Middle East.
While Tehran uses these attacks as leverage in its negotiations with the U.S. on the nuclear file, upping the ante as the negotiations hit a snag, Iranian officials including the newly-elected hardliner president do not want these attacks to drag them into a military confrontation with the U.S.
Follow on Twitter: @rmslim
Ghani and Biden: The resigned meets the resolute
Marvin G. Weinbaum
Director, Afghanistan and Pakistan Studies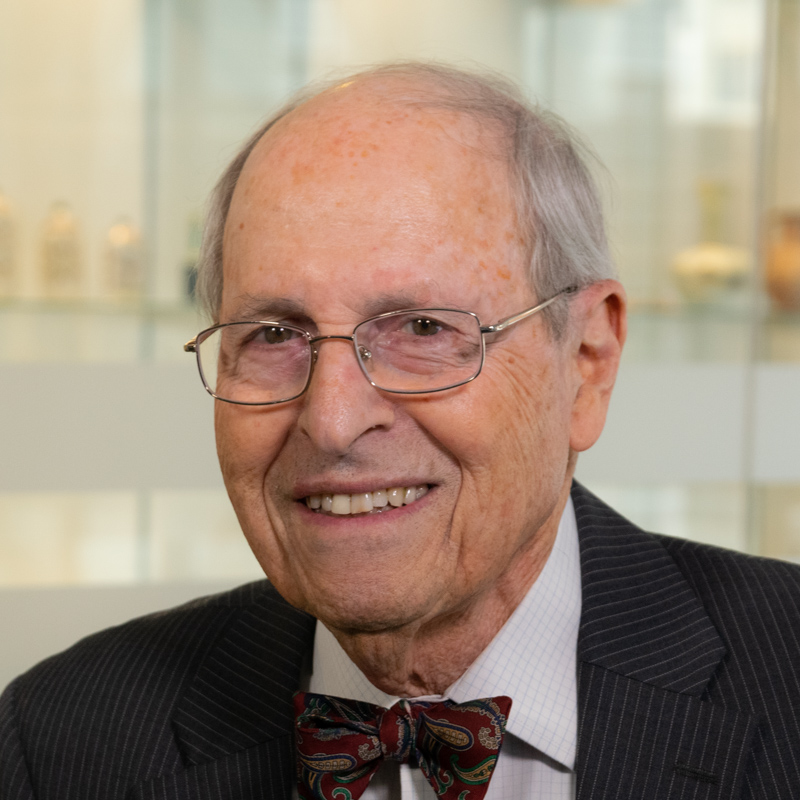 Any expectation that something striking might result from a meeting of President Joe Biden with Afghan President Ashraf Ghani and Chairman Abdullah Abdullah was dashed by Friday's encounter at the White House. The two traveled to Washington leaving behind a country suffering from a severe loss of confidence following the April U.S. decision to complete its 20-year military presence in Afghanistan possibly by as early as next month. Facing growing Taliban military gains over recent weeks, and largely reconciled to a failed peace process, it was important that the visitors and all Afghans receive greater assurance that the U.S. was not abandoning their country. Ghani and Abdullah had no reason to expect that Biden might change his resolve to have U.S. forces out of Afghanistan by Sept. 11, though they might have hoped he would announce a slowdown in their departure. Leaving aside such platitudes from the White House as "the senseless violence has to stop" and "the Afghans are going to have to decide their future," the Afghan leaders have at least come away with a better idea of what the U.S. has in mind when it has promised to provide Afghanistan with the tools it needs against the insurgency.
Ghani has declared the White House meeting a success, marking a "new chapter" in relations with the U.S. He insists that his government "respects and supports" the American president's withdrawal decision. He has little other choice. Ghani and Abdullah did not come to Washington to open a rift with the Biden administration. For all the differences Afghanistan has had with U.S. policy over the last several years, American assistance is indispensable if the Afghan regime is to remain viable.
Whatever encouragement the Afghan government may have gotten from the assurances received in Washington, those understandings are likely to do little to compensate for the loss of American and NATO troop support. Nothing the U.S. can furnish "over the horizon" can make up for relinquishing close-in air power support. Similarly, to replace the departing foreign contractors so critical to the upkeep of Afghanistan's defense forces, all the Biden administration offers is the hope that replacements can be found. The Biden administration and its Western allies have until now been focusing almost entirely on long-term commitments of financial and diplomatic assistance when the fate of the Afghan regime could be decided militarily — if U.S. intelligence sources have it right — in a matter of months. The Washington discussions have at least shifted attention to what can be done in the short term.
This article was co-authored by Zuha Noor and Makhdum Karam Shah, research assistants to Marvin G. Weinbaum.
Follow on Twitter: @mgweinbaum
Protests and a serious internal crisis for President Abbas
Khaled Elgindy
Senior Fellow, Director of Program on Palestine and Palestinian-Israeli Affairs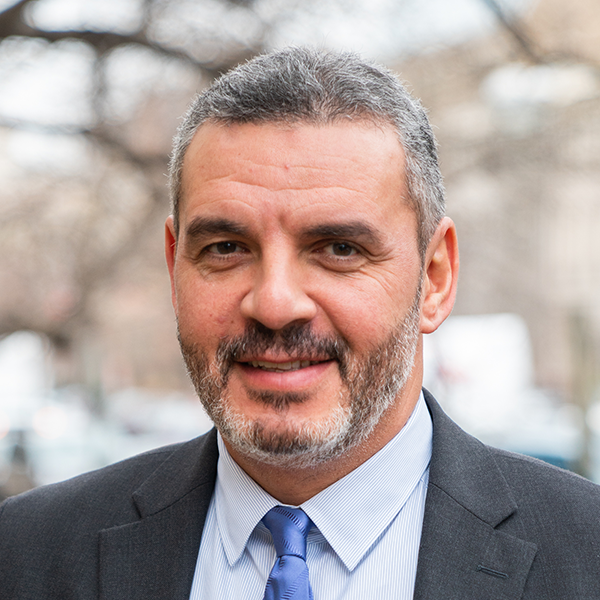 Last Thursday's death of Nizar Banat, a popular political activist and outspoken critic of Palestinian President Mahmoud Abbas, has sparked several days of protests and the most serious internal crisis for Abbas's leadership in years. Banat, who had faced repeated harassment and arrest by the Palestinian Authority (PA) and Fatah loyalists, died in Hebron shortly after his detention and reported beating at the hands of Palestinian security forces. The State Department and European Union officials expressed concern over the circumstances of Banat's death and called for full accountability. 
Banat's death triggered angry protests by Palestinians, mostly in Hebron and Ramallah, demanding Abbas's ouster and "the fall of the regime" — channeling the iconic chant of the Arab Spring — as well as accountability for the officers involved in Banat's death. In the meantime, the PA has responded to the unrest with brute force and coercion, including the use of tear gas, beatings, and other violence against the protesters. The PA has also reportedly cut off internet access and access to social media, while Palestinian security forces, both uniformed and plainclothes, reportedly attacked journalists and others attempting to document the crackdown. 
Prime Minister Mohammad Shtayyeh has promised a thorough investigation into the matter, but is also facing calls for his resignation. At least one member of Shtayyeh's government, Labor Minister Nasri Abu Jaish of the Palestinian People's Party, has resigned his post in protest. A preliminary report of the investigation is reportedly expected on Tuesday. 
Whatever the outcome of such an investigation, President Abbas, whose rule has grown more erratic and repressive in recent years, is increasingly looking like a spent force politically. Abbas's standing among Palestinians, which has been steadily declining for several years, plummeted to an all-time low following his decision to cancel planned legislative and presidential elections and his perceived impotence throughout the crisis over the planned expulsions in Sheikh Jarrah as well as the ensuing war in Gaza, which claimed the lives of more than 250 Palestinians. Although public frustration with Abbas's leadership has been growing for years, Banat's death along with the PA's violent crackdown suggest a threshold has been crossed. Whether Abbas's leadership — or indeed the PA itself — will survive this latest crisis remains to be seen. Either way, Abbas's legacy has most likely already been sealed.
Follow on Twitter: @elgindy_
EU funding plan for refugees in Turkey: Old goal, new approach
Przemysław Osiewicz
Scholar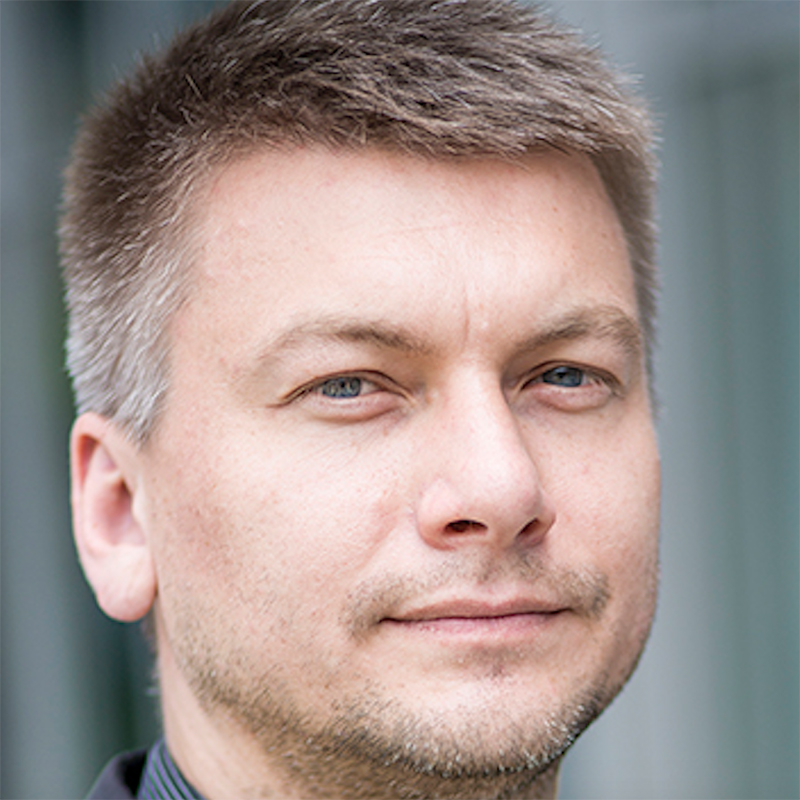 The 2015 migration crisis made EU leaders realize that ensuring peace and internal security depends not only on actions taken within the territory of the bloc itself, but also on a more proactive attitude toward armed conflicts in its vicinity. The disagreement on the quota distribution of refugees among individual EU member states meant that the Union significantly increased the funds allocated to aid refugees in countries such as Turkey, Jordan, and Lebanon. In March 2016, the EU decided to sign an agreement with Turkey, under which it was to transfer over 3 billion euros to Syrian refugees in Turkey in exchange for preventing further waves of refugees from entering EU territory.
In this way refugees have become hostages in relations between the EU and Turkey. President Recep Tayyip Erdoğan, in an attempt to put pressure on the Union, occasionally threatens to withdraw from the agreement and allow refugees to freely enter Greece. Two years ago, Turkish authorities allowed refugees to storm Greek border posts, leading to a local crisis. The situation was quickly brought under control, but it served as a warning for the Union.
On June 25, 2021, the leaders of the EU member states decided to provide Turkey with another 3 billion euros to help refugees until 2024. Yet this time around, part of the funds will be spent on border control and migration management. The borders that requiring strengthening are not mentioned, but it can be assumed that the assistance will cover the borders of Turkey with Syria and Iraq. As a consequence, for the first time part of the money earmarked for migration processes will be transferred directly to Turkey's budget.
Making the security of one's own borders dependent on a third country is not the best idea. Erdoğan is fully aware that the EU cares about the agreement more than the Turkish authorities do, and the idea of a repeat of 2015 raises concerns among European leaders. He will certainly continue to use this factor to achieve his own goals and to exert more pressure on Brussels. For now, the EU buys time and apparent security — at least for a few years. However, building Fortress Europe does not seem to be the best solution to the migration problem. Financial resources can complement, not replace, establishing broader cooperation with countries in the region.
Egypt and Sudan look to the UN in the long-running GERD dispute
Mirette F. Mabrouk
Senior Fellow, Director of the Egypt program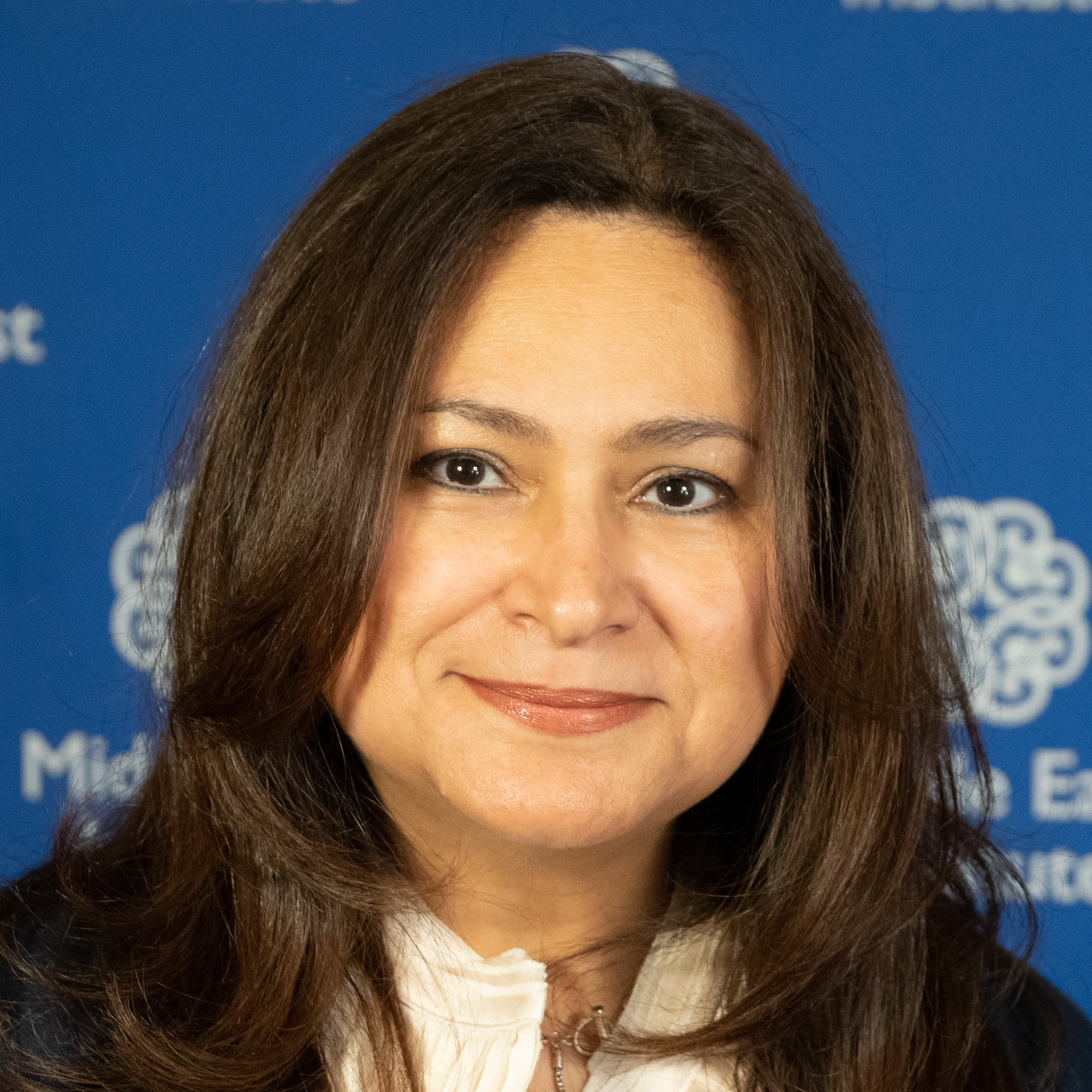 With the second unilateral filling of the Grand Ethiopian Renaissance Dam (GERD) underway, on June 25, Egypt's minister of foreign affairs, Sameh Shoukry, announced that the country had sent a letter to the U.N. Security Council, supporting Sudan's request to hold an emergency session. Both countries hope that the session will result in a U.N. resolution guaranteeing their rights. 
Last year, the shoe was on the other foot. Egypt had sent a letter to the U.N. Security Council, but Sudan had pointedly not come out in support of the effort. One year, an impending second filling of the dam, Ethiopian/Sudanese border skirmishes, and a rigorous effort by Egypt to align its position with Sudan later, Sudan appears to have well and truly come around. It has been increasingly active, and vocal, on the apparently moribund negotiation process and was the first to push for a quartet of international mediators to the process (the African Union, currently the sole external mediator, the EU, the U.S., and the U.N.). 
Both positions have been denounced by Ethiopia. The Security Council letter was denounced as "simply a well-orchestrated scheme to undermine the A.U.-led process and eventually declare it ineffective and that this only erodes the trust between the three parties." 
For those who have been following the negotiations, that ship appears to have sailed and hit an iceberg. Trust between the three countries, or more specifically, between Ethiopia on the one hand and Egypt and Sudan on the other, is more aspirational than anything else. Ethiopia has been consistent in its insistence on not opening up the talks to international mediators. Originally, it had insisted on the talks remaining purely tripartite, before finally agreeing to U.S. moderation, which it walked away from in 2020. Since it finally agreed to external mediation, it has insisted that only the A.U. be involved, since African problems needs to be solved in Africa, and it has consistently accused both Egypt and Sudan of undermining the A.U.-led process. 
The involvement of the A.U. has been a mixed blessing. Dealing with African issues internally has much to commend it, but both Egypt and Sudan have had problems. In Egypt's case, there is the delicate issue of the country, for various reasons, not being perceived as "African enough" for much of the rest of the continent, although that argument falls flat in relation to Sudan. However, one of Ethiopia's consistent tacks has been to accuse both countries of insisting on "colonial-era agreements" that conflict with Ethiopia's sovereignty. In play here is the 1902 Anglo-Ethiopian treaty, signed by Ethiopian Emperor Menelik II of Abyssinia and the United Kingdom, for Egypt and Sudan. In that treaty, Ethiopia concedes to not building any waterworks or constructions across the Blue Nile that would affect the two downstream countries. This is why Egypt and Sudan are often referred to as having a "veto" on Nile dams. What this doesn't take into account is that in return for that concession, Ethiopia received the Benishangul region, which devolved from Khartoum to Addis Ababa, a quid pro quo that has had significant consequences. The region is now the site of the GERD, for one. In a ratcheting up of tensions, Sudan noted in early May that if Ethiopia chose to ignore water-sharing treaties, then it would effectively jeopardize its sovereignty over the Benishangul area, a position that Ethiopia called "ridiculous."
Follow on Twitter: @mmabrouk
Lebanon's cautious but contagious electoral optimism
Christophe Abi-Nassif
Director, Lebanon program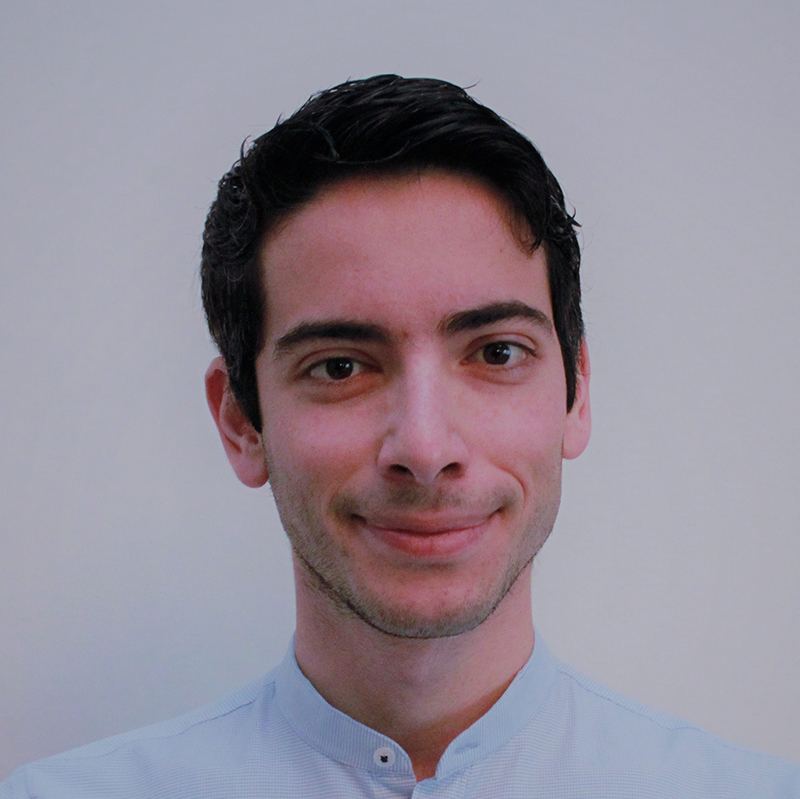 Since the Lebanese protest movement erupted in October 2019, alternative political groups have been scoring increasingly frequent wins against establishment parties in student and syndicate elections. One of the most significant victories materialized last night in the Order of Engineers and Architects, a large and influential professional syndicate. The broadest coalition of independent candidates and parties to date ran on a unified list in the June 27 election, carrying two-thirds of the vote along the way.
In the 10-month buildup to next year's parliamentary elections, yesterday's results matter. First, they once again exposed the establishment parties' hypocritical collusion when faced with serious challengers: At a time when these parties seemingly can't come together to form a government, they joined forces on the same electoral list. Second, the elections showcased alternative parties' ability to unite, organize, run campaigns, and more importantly bring out the vote on election day. Third, they provided a much-needed morale boost and glimpse of hope to everyday citizens exhausted by Lebanon's collapsing socio-economic conditions and political inertia. To both inside and outside observers, the hypothesis that fair and transparent elections with a united opposition won't make a difference is now weakened at worst, dispelled at best.
And yet despite yesterday's success, important caveats and risks of disillusionment remain for the 2022 parliamentary elections. College campuses and professional syndicates — homes of typically younger, wealthier, more urban, and more educated voters — are not representative of the Lebanese population at large. Furthermore, more fundamental divergences on issues such as Hezbollah's arms or the role and size of the state might stand in the way of forming a robust and unified opposition front at the national level. Finally, establishment parties are more likely to bring out the big guns in 2022, especially in light of recent results. Be it through electoral bribes, systemic fraud, or a wealth of electoral data, financial resources, and organizational capabilities, these parties will do whatever it takes to win in their fight for legitimacy and political survival.
The electoral battles that secular alternative political parties have been waging and winning over the past few months reflect the cautious but contagious optimism that change, even if partial, can come through the ballot box in 2022. With the current establishment expected to actually call for and hold these elections, and alternative political parties expected to capitalize on recent gains and lessons learned, the ball is now in both courts.
Follow on Twitter: @chris_abinassif
Photo by ZAID AL-OBEIDI/AFP via Getty Images
---
The Middle East Institute (MEI) is an independent, non-partisan, non-for-profit, educational organization. It does not engage in advocacy and its scholars' opinions are their own. MEI welcomes financial donations, but retains sole editorial control over its work and its publications reflect only the authors' views. For a listing of MEI donors, please click here.