Contents:
Egypt: Parliament strikes back on the budget
Mirette F. Mabrouk
Senior Fellow and Founding Director of the Egypt program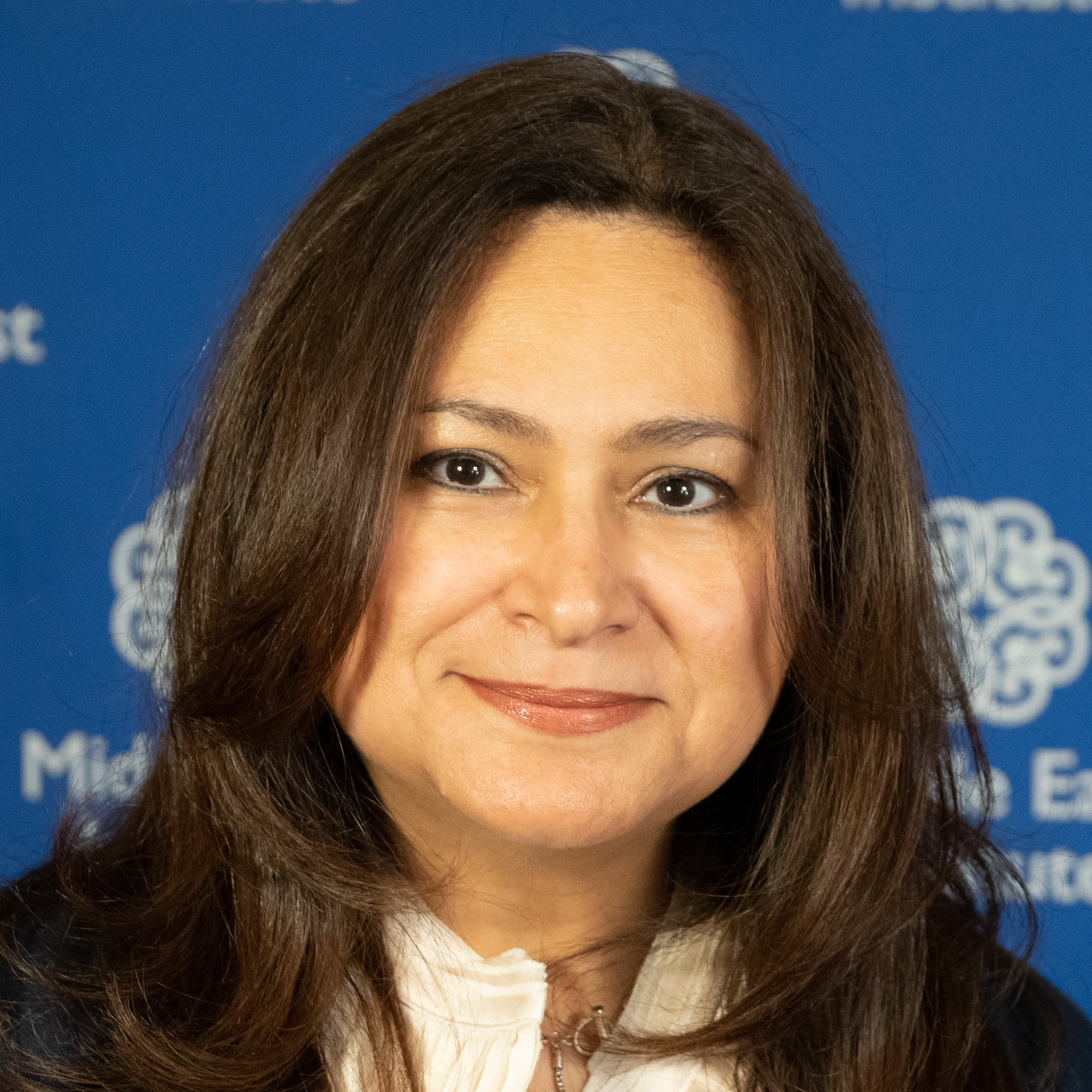 Egypt's Parliament can usually be counted upon to be, if not precisely malleable, at least fairly cooperative. The June 19session, when Minister of Finance Mohamed Maait presented the 2022/2023 budget, was a stark departure from form.
The barrage of criticism was unrelenting; MPs metaphorically ripped up the budget and threw it back at the minister in a hail of disapproving confetti.
The most strident objections had to do with the portion of the budget allocated to servicing debt and with the fact that certain allocations, particularly those for education and health, fell below constitutional requirements.
The latter point was hammered home by Ihab Mansour, the head of the parliamentary committee for the Egyptian Social Democrats. The government, he said, needed to get its priorities straight. For example, EGP 192 billion (USD 10.24 billion) was slated for education, when the constitution mandates that it be 6% of GDP, which, he calculated, adds up to EGP 553 billion (USD 29.5 billion). The health sector was allocated EGP 128 billion (USD 6.83 billion), while the constitutionally mandated 3% would have been, he claimed, EGP 276 billion (USD 14.72 billion). MP Mustapha Bakry, who said that "the government was heading off in one direction while the street was heading off in another," rejected the budget, saying the government was neglecting agriculture and industry, "the productive sectors" in his words.
Debt repayment figured prominently in the objections. Egyptian Democratic Party MP Maha Abd el-Nasser said the half-a-trillion-pound deficit constituted an unprecedented level of debt that threatens to force the government into selling off state assets. Taxation was also a popular theme. Freddy Bayadi kicked off the explanation to his rejection of the budget with an allegory, likening the government to a person who borrows funds and then imposes protection money on people to help pay it off. The Reform and Development Party's Ayman Abu el-Ela also rejected the budget, taking a swipe at what he termed the government's lack of commitment to austerity and the supposed billions handed out for "advisors, rewards, and propaganda."
While the budget wound up passing, even some of its defenders voiced concerns that the recommendations of the Planning and Budget Committee had been ignored. For example, the head of the House Economic Affairs Committee, Ahmed Samir, approved the budget but warned that the government would have to review its policy, which would entail shoring up revenues to mitigate reliance on borrowing.
Truth be told, it was never going to be a budget that made anyone particularly happy. Egypt is still reeling from the fallout of the pandemic and the knock-on effects of the war in Ukraine. When Maait took the floor to defend the budget, he had to point out that rising costs and global inflation had battered the budget beyond the government's control. Oil imports, for example, had shot up to twice their budgeted cost, from USD 7.2 billion to 14.5 billion. Egypt is the world's largest wheat importer and the price of wheat shot up from USD 200 per ton to 500 per ton. And, what's especially tricky for a country so invested in servicing its debt, Maait noted that Egypt had been borrowing at 5% but that figure has shot up to 12%.
Nor are those the only considerations. Fitch, which has just downgraded the country's growth projections for 2022/2023 (the only global financial institution to do so) from 5.5% to 4.9%, cited the impacts of the Russian-Ukrainian conflict, which are likely to affect Egypt in terms of higher commodity prices, disruptions to wheat supply, lower tourist inflows, and an increased risk aversion among global investors towards emerging markets. The fear, as always, is that these conditions might lead to social discontent.
That's an outcome the government is leery of. As a result, it has redoubled its already vigorous efforts to attract investment (an outcome the Fitch report actually foresees, noting: "Given this backdrop, we believe that authorities will increase their efforts to secure bilateral and multilateral funding while attracting foreign investment to cover the country's external financing needs.") There has been a stream of funding —investment, not loan-based — from the Gulf countries, and Egypt is working hard to attract FDI in sectors where it has a marked advantage, like renewable energy.
Egyptian governments have earned plaudits for efficient, reactive handling of economic crises. The current crises, however, will require unusual proactivity and a capacity to anticipate and accommodate the market. This requires that Egypt tackle head on myriad structural reforms that it has consistently deferred. There are signs that such changes might be on the table — the new IPOs are just one example — but if Egypt wants to pull ahead, reactive policy will not suffice, no matter how efficient it is.
Follow on Twitter: @mmabrouk
Yemen: Huthi intransigence seems to be paying off
Charles Schmitz
Non-Resident Scholar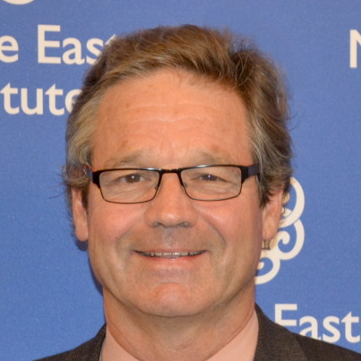 Upon his arrival in Sanaa earlier this month to press the Huthis to lift their blockade of Taiz, U.N. Special Envoy Hans Grundberg praised the two-month extension of the cease-fire in Yemen saying that "Yemenis have seen the truce's tangible benefits."  Unfortunately, Yemen's cease-fire coincided with dramatic price hikes on global markets for fuel and food commodities that robbed Yemenis of any immediate "ceasefire dividend."  Demonstrators in Aden today blocked roads as they protested rising fuel and commodity prices as well as the lack of government services. The slow progress in negotiations exacerbates the situation. At root, each of the Yemeni parties to the conflict jockeys to bolster its claim to sovereignty over the country through every minutia of the negotiations, in which Huthi intransigence appears more effective than that of their opponents.
Initially, ceasefire agreements rested on deals concerning three issues – the import of fuel through al-Hudayda, the opening of Sanaa airport to commercial flights, and the opening of roads to Taiz. In the recent cease-fire agreement, the anti-Huthi side relented on oil imports through al-Hudayda, the tax revenue from which, it had insisted, should pay for the salaries of government employees instead of lining the Huthi war chest. UNVIM figures show an increase in fuel imports from about 44,000 tons in Feb to 171,000 in Apr and 216,000 in May. Interestingly, the figures also show a decrease in food imports from 432,000 tons in Mar to 373,000 in May. Disputes over the issuance of passports, a key symbol of sovereignty, delayed the opening of the Sanaa airport. The anti-Huthi side initially refused to let passengers travel with passports issued by the Huthi government, but ultimately allowed them to fly as long as they agreed to have their passports reissued by the anti-Huthi government upon arrival in Amman. For their part, the Huthis have categorically refused to lift their blockade of Taiz despite their repeated assurances. Grundberg's visit to Sanaa failed to persuade them. At the conclusion of a conference on Yemen in Stockholm last Friday, Grundberg could only hope that Omani intervention might move the Huthis toward concessions. Thus, for the anti-Huthi side, the U.N. appears to facilitate only Huthi gains.  Still, at least the parties are talking. Reports emerged of attempts to coordinate between the two feuding central banks of Yemen to strengthen the much-battered Yemeni rial and of talks between the Huthis and the Saudis over coordinating border issues. At the end of the day, trading barbs is better than trading bullets.   
Follow on Twitter: @cpschmitz
Yemen: "Give peace a serious chance"
Mick Mulroy
Non-Resident Senior Fellow and Co-Director of the Yemen Steering Initiative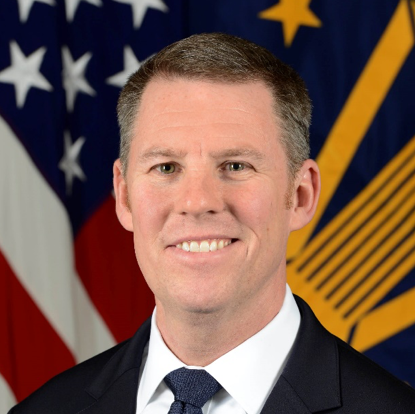 This past week, I participated in the defense and security portion of the Yemen International Forum in Stockholm, Sweden, a conference that is making the most of the ongoing cease-fire in that war-torn country. As the United Nations Special Envoy to Yemen, Hans Grundberg, said during his address at the conference, it is time to "Give peace a serious chance."
Like many of the participants in the Forum, I have dedicated a considerable part of my career to the issue of Yemen: I served there in the past, was responsible for U.S. defense policy for Yemen while at the Pentagon, and currently co-chair the Yemen Steering Initiative at the Middle East Institute. But when it comes to the future of Yemen, it is the people of Yemen that matter the most.
The political entities in Yemen that worked together to bring about this cease-fire deserve congratulations. The countries that facilitated this, along with the current and former teams at the United Nations that supported it, should also be commended. In contrast, the countries that continue to use Yemen to launch attacks on their perceived enemies in an attempt to avoid attribution need to be held up to the international community as pariahs.
But this cease-fire cannot be wasted. It is time for diplomacy to take over to ensure a permanent solution. This diplomacy must aim to benefit the people of Yemen, ensuring the expeditious delivery of life-saving humanitarian aid and facilitating the country's economic development so that one day such humanitarian aid will no longer be necessary.
The military and security force's prime concern and main focus should be supporting efforts to protect the people of Yemen and to develop the infrastructure necessary to move the country beyond what the U.N. has characterized as the worst humanitarian crisis of our time. This effort should be focused on defensive capabilities and local security, bringing all productive military and security capabilities under one entity and professionalizing them with an emphasis on their respect for human rights. Such an entity should also be fully capable of securing both land and sea borders.
Of course, this effort will not be easy and will require significant assistance. Working alongside Yemen, the international community must develop a comprehensive plan to provide that assistance. This will not only create a framework through which all political entities in Yemen can visualize a clear path forward, but also offer donor nations an understanding of how their continued contribution plays into the greater effort.
Follow on Twitter: @MickMulroy
Syria: "Detainee Dilemma" Conference reveals challenges, opportunities
Charles Lister
Senior Fellow, Director of Syria and Countering Terrorism & Extremism programs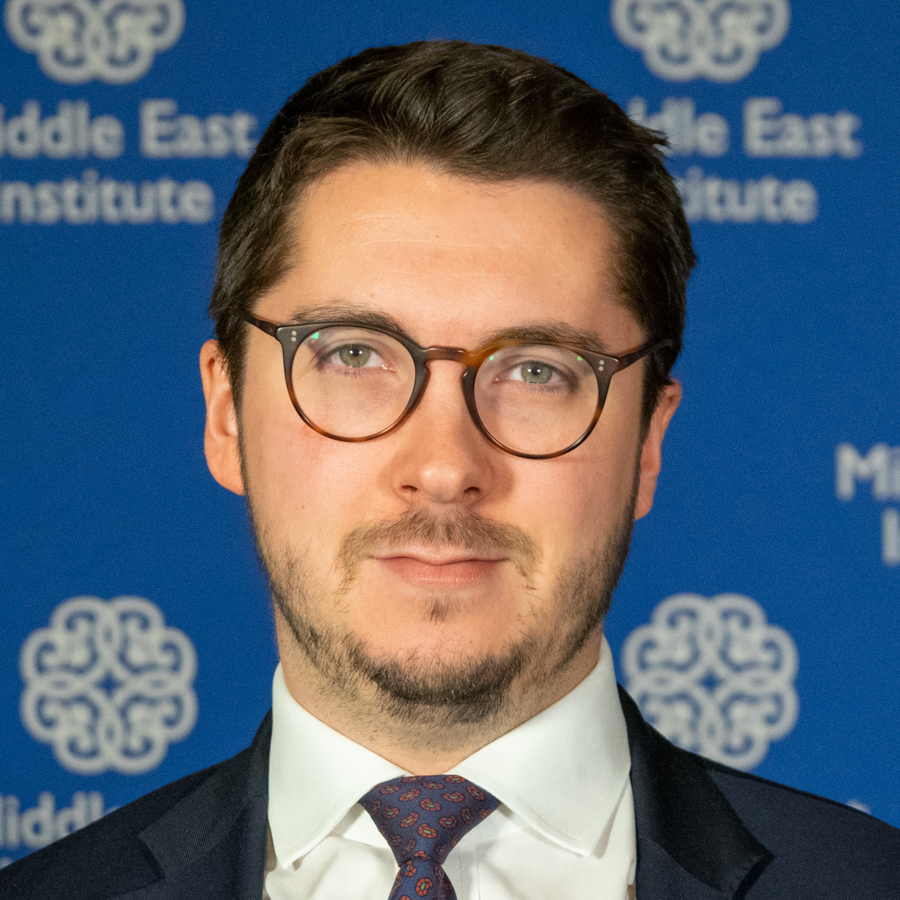 On June 16-17, the Middle East Institute and the International Center for the Study of Radicalization (ICSR), based at King's College London, convened an international conference in London to discuss the "Detainee Dilemma: What Next for the Men, Women and Children of Islamic State."  More than three years on from the territorial defeat of ISIS, 12,000 male fighters and more than 60,000 women and children remain in makeshift prisons and squalid, poorly resourced camps in eastern Syria. This is an increasingly unsustainable security and humanitarian crisis for which the international community appears to have no meaningful solution.
The conference in London sought to explore the many layers of complexity that define the crisis, including but not limited to the challenges of: prosecuting foreign fighters; managing terrorist offenders; disengaging and reintegrating child soldiers; rehabilitating returnees; and the stubborn political, diplomatic, and security barriers that call into question the wisdom of repatriating former ISIS members to their home countries. Through the active participation of multiple stakeholder governments, in tandem with practitioners of law enforcement, countering violent extremism (CVE), and humanitarian assistance, as well as analysts and academics, the conference revealed both clear obstacles and encouraging opportunities for more progress.
In his keynote address, Deputy Coordinator for Counterterrorism from the U.S. State Department, Ian Moss, reiterated America's determination to see foreign governments repatriate their citizens from Syria in order to create conditions more amenable to neutralizing ISIS's capacity for resurgence. Other panels and discussions made clear that, while challenges remain, valuable lessons have been learned in the field of CVE that show the feasibility of repatriation, deradicalization, and reintegration. At the same time, international mechanisms for more effectively and efficiently sharing intelligence and battlefield evidence can and indeed are enhancing the capacity of home governments to prosecute returnees complicit in terrorist crimes abroad.
The conference in London, part of a new initiative between MEI and ICSR, was the first of two, with MEI scheduled to convene a second major policy conference in Washington D.C. on July 12-13. That effort will involve a day of high-level, private working sessions involving as many as 20 governments, as well as practitioners and experts – and a day of high-profile public panels and keynotes shining a public spotlight on the significance of the "Detainee Dilemma."
Follow on Twitter: @Charles_Lister
Pakistan: Economic woes for the interim government
Syed Mohammad Ali
Non-Resident Scholar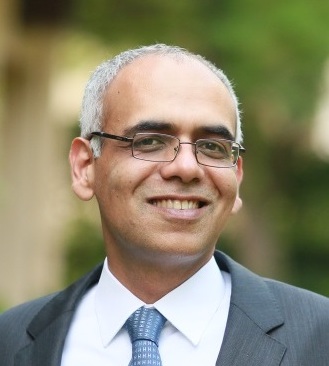 Even before the premature dismissal of Imran Khan's government via a no confidence vote this past April, Pakistan's economy was in dire straits. Sluggish growth, mounting debt payments, and rising inflation have made life extraordinarily difficult for ordinary Pakistanis. The incoming coalition government faces the urgent need to contend with a downward economic spiral exacerbated by rising global food and energy prices in the wake of the Ukrainian crisis. The rapid depletion of foreign currency reserves heightened the risk of Pakistan defaulting, just like nearby Sri Lanka did late last month for the first time in its history.
In fending off the country's economic crisis, the interim government led by Shahbaz Sharif, the brother of a former prime minister and himself a three-time Chief Minister of the Punjab, faced a Catch-22. On the one hand, Sharif's financial team has been compelled to roll back fuel and power subsidies, a precondition for negotiating the reinstatement of a desperately needed $6 billion IMF loan suspended in 2020. On the other hand, Sharif needs not only to stabilize the economy but also to provide some relief to the masses. This is especially pressing with general elections that are scheduled for next year but may take place even earlier if Imran Khan, who's looking to make a comeback, gets his way.
The new budget, which the interim government announced on June 10 and will go into effect next month, may need further revisions to its taxation targets and the inclusion of further austerity measures before the IMF and other lenders resume their financing for Pakistan.
Besides continuing to rely on Saudi largesse, the Pakistan establishment is trying to beef up protection for the China-Pakistan Economic Corridor (CPEC) and is even hoping for improvement in the country's strained bilateral relationship with the U.S.
Pakistan's presence on the Financial Action Task Force's (FATF) "gray list" since 2018 has scared off foreign funding. FATF recently expressed satisfaction with Pakistan's adherence to measures that deter terror financing, which may result in the country finally being delisted later this year, pending the outcome of an on-site FATF verification visit.
One final challenge Pakistan must overcome is the elite capture of its economy. This, combined with the market mechanism propagated by entities like the World Bank and IMF, leaves Pakistan unable to address lingering inequalities, even when the country manages to achieve sporadic bursts of growth.
Energy diplomacy is tactical, gas deliveries are elusive
Karen E. Young
Senior Fellow and Director of Program on Economics and Energy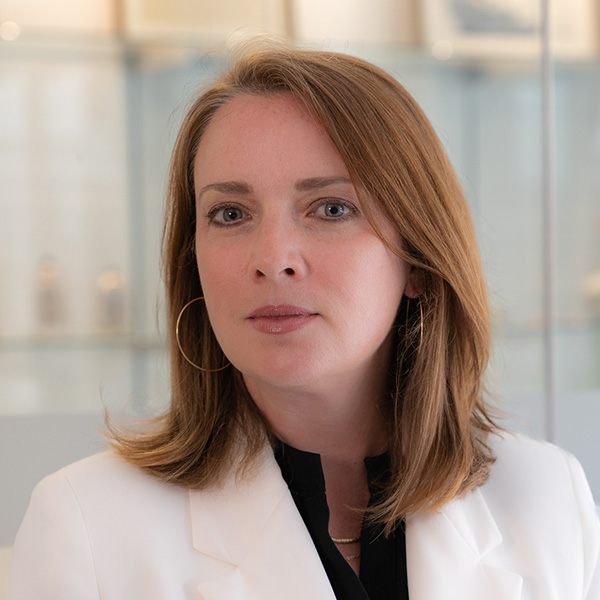 The new energy diplomacy of the European Union (EU) includes outreach to new potential natural gas suppliers, as the threat of a winter without Russian gas looms. Europe imported 165 billion cubic meters of natural gas from Russia last year; replacing that seems like a herculean task. On June 15, The EU signed an agreement with Israel and Egypt to encourage new gas shipments. Israel and Egypt, in turn, hope to see more investment flow into their Eastern Mediterranean fields, shifting the dynamic of European policy that has discouraged investors from pursuing new oil and gas projects.
The flurry of European "deals" is more about lines of communication and encouragement than actual pipelines or shipments of gas. Germany's energy diplomacy with Qatar has run into similar challenges. Europe is desperately searching for available deliveries for this calendar year, but most of the agreements are more about future volumes and possible construction of new infrastructure in Europe to take on deliveries from the Middle East and North America. (Qatar has offered Germany future deliveries of liquefied natural gas [LNG] from its assets based in the United States by 2024, for example. This is separate from new U.S. commitments to Europe for LNG.) There is no quick fix. And while an EU agreement with Israel and Egypt strikes a chord of unity on energy security, the truth is that EU member countries are actively competing with each other in search of gas deliveries.
Likewise, the EU agreement or memorandum of understanding with Egypt and Israel is not likely to deliver immediately large quantities of LNG to Europe, particularly as both countries have significant domestic demand for their current production. Egypt has the advantage of liquefaction plants at Idku and Damietta at the ready and is positioning itself as the key export point from the Eastern Mediterranean to Europe, as larger plans for pipelines have not materialized. Israel's gas business is expanding, especially in its Leviathan and Tamar fields, which look set to gain new investment interest and production expansion. By partnering together, Egypt and Israel stand to dominate the field in East Med gas and the means and avenues of export to Europe.
For more background, listen to this podcast: https://www.mei.edu/multimedia/podcast/energy-eastern-mediterranean
Follow on Twitter: @ProfessorKaren
Photo: Christopher Pike/Bloomberg via Getty Images
---
The Middle East Institute (MEI) is an independent, non-partisan, non-for-profit, educational organization. It does not engage in advocacy and its scholars' opinions are their own. MEI welcomes financial donations, but retains sole editorial control over its work and its publications reflect only the authors' views. For a listing of MEI donors, please click here.