Contents:
Tunisian referendum a test of president's legitimacy
Robert S. Ford
Senior Fellow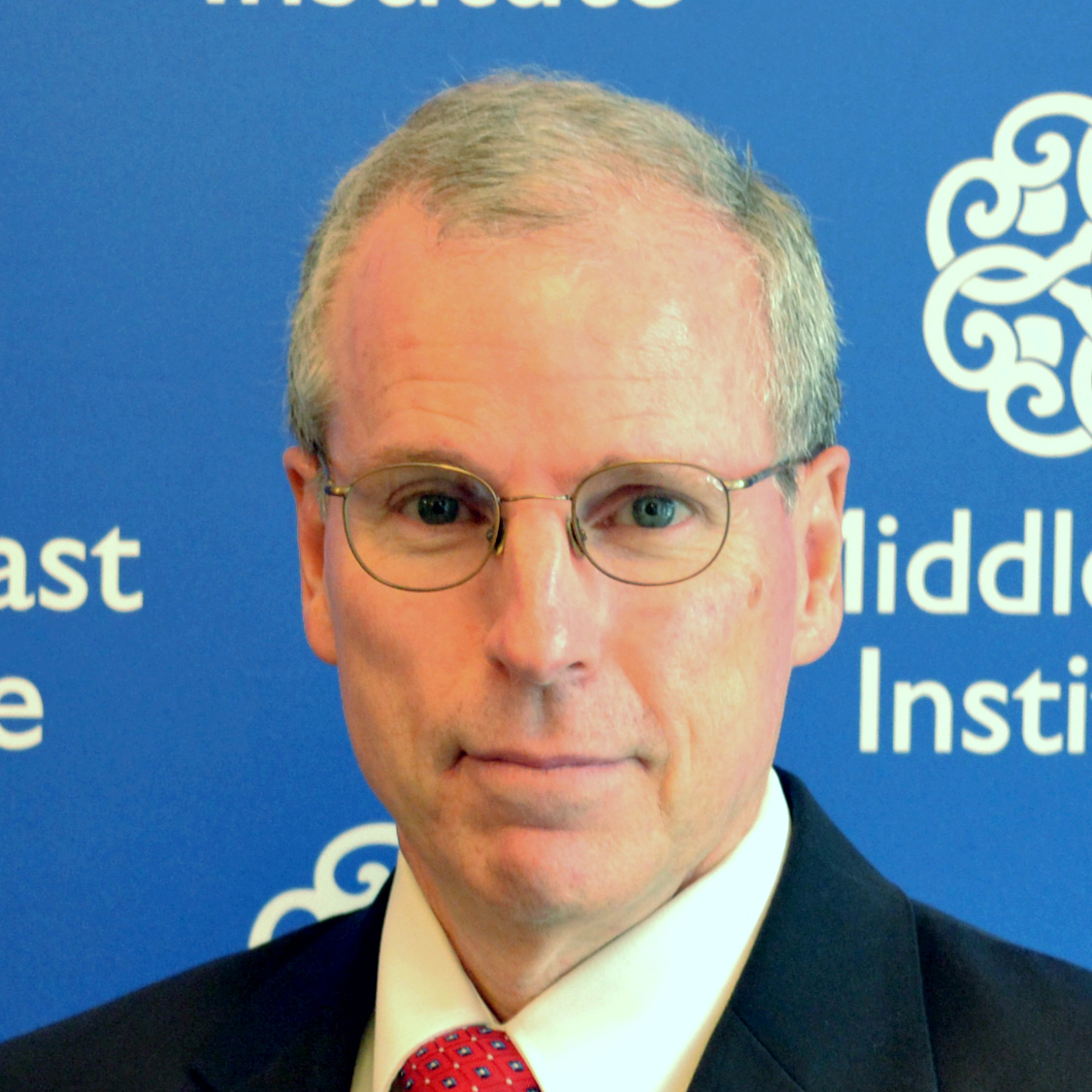 The new constitution prepared by Tunisian President Kais Saied appeared set to pass in a referendum held on Monday, July 25, according to exit polling, but the significance of the vote is more about the extent of his legitimacy as indicated by the voter turnout. There was not a hard-fought campaign against the constitution over the past month. The full, final text of the proposed constitution was never published. (An initial text was published in June, but Saied made modifications in early July.) Saied enjoys the support of many Tunisians, and leaks of private polling undertaken by political parties indicated that the constitution would pass handily. This was borne out by exit polling among those who voted on Monday, which put support at over 90%. Most of the media in Tunisia, both government-owned and private, backed the new constitution, while opponents received much less media coverage. Supporters of the president's proposed constitution flouted election rules forbidding use of the Tunisian flag and emblems of the national republic in their banners. Local authorities blocked meetings of political parties trying to organize opposition to the constitution.
The real question from the vote instead touches on the extent of Saied's support and ultimately his legitimacy a year after he closed parliament and assumed extraordinary powers. Saied pushed hard for passage of the new constitution that he, a former law professor, crafted to bestow broad powers on the presidency while sharply reducing those of the parliament and judiciary. After Saied voted on Monday, he again urged Tunisians to do the same, breaking the election law banning political statements during the vote. A low voter turnout will be understood to damage Saied's standing. Political parties have rejected the proposed constitution — a rare instance of unity that included Islamists and anti-Islamist liberals. However, a decade of squabbling has discredited political parties, and their disunity was on display again as some parties urged a boycott of the referendum while others urged a no vote. The turnout, thus, will be an indication of Saied's sway and his credibility.
As of Monday evening, the election commission, seen as under Saied's thumb and marked by disorganization, reported turnout of 27.5%. Turnout was also low among the large Tunisian community voting in France since Saturday. On Monday, Saied asserted the actual turnout will not matter. Regardless of any blow to his legitimacy that a low turnout represents, he will have the legal authority to continue governing as he has been doing for the past year. The state of emergency Saied declared a year ago also continues until legislative elections slated for December. Legitimacy will matter, however, because Saied will have to force-feed Tunisians tough austerity measures to secure an IMF-backed economic rescue package to address the country's economic crisis.
Follow on Twitter: @fordrs58
Russian-Ukrainian grain export deal immediately comes under doubt, raising specter of famine for millions
Iulia-Sabina Joja
Director, Frontier Europe Initiative; Project Director, Afghanistan Watch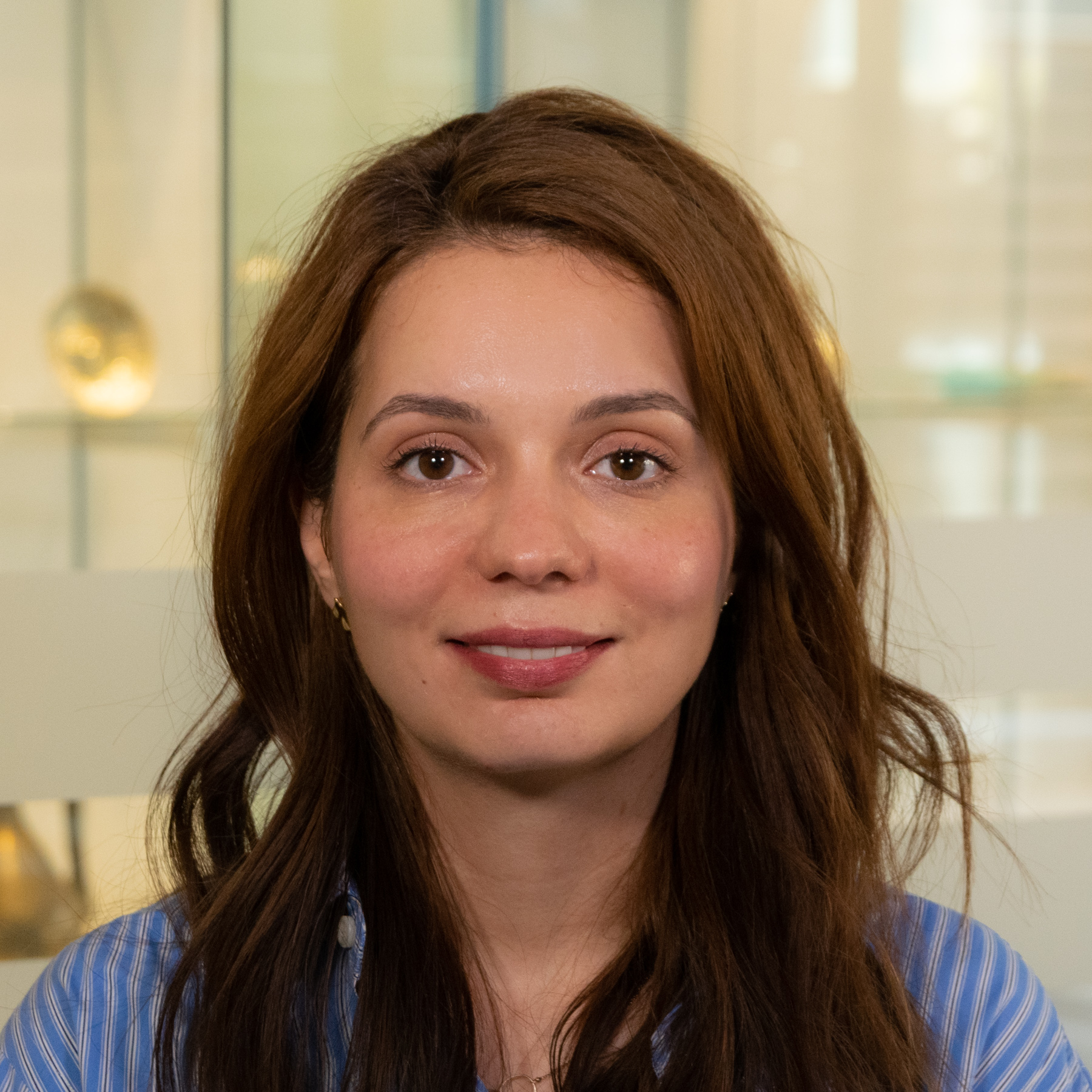 Negotiated for months by the United Nations and Turkey, the grain export deal between Russia and Ukraine signed on July 22 came under jeopardy before the proverbial ink could dry. The agreement's details remain unknown, but essentially Moscow will permit Ukrainian grain shipments out of its ports in exchange for the West lifting food and fertilizer-relevant sanctions on Russia. Hours after the deal was signed, Moscow fired four missiles at the city of Odesa and its port, of which two were intercepted by Ukrainian air-defense systems. In classic Russian fashion, Moscow first denied, then, hours later, admitted to launching the attack. On Monday morning, the Ukrainian authorities announced they would proceed with exports despite the Kremlin's brutal and widely condemned attack.
The international community invested much hope in this grain deal. Millions of people depend on it, as parts of the world are already in the middle of a food crisis caused entirely by Russian aggression against its neighbor. Ukraine delivers 50% of the U.N. World Food Programme's grain every year. The recent Russian strike on Odesa increased grain prices by 3.6% over the weekend, meaning that investors doubt the grain deal and the unblocking of the Black Sea will hold for long. Ukraine might be able to export part, but not all, of its capacity. The food crisis will continue, as prices jump with each future Russian missile strike against Ukraine's transit infrastructure. In the long term, the only way for Ukraine to secure the shipments of grain vital to African and Middle Eastern countries will be to defeat the Russian invading forces with the weaponry it receives from the West.
In the meantime, Moscow is waging information warfare against the very people dependent on Ukrainian grain imports. Foreign Minister Sergey Lavrov has embarked on a tour of the African continent — with stops in Egypt, Ethiopia, Uganda, and the Democratic Republic of the Congo. There, he is telling the public that the West and Ukraine are to blame for the fact that the Russian military is blocking Ukrainian grain exports. Lavrov published these blatant lies on the Russian Ministry of Foreign Affairs' websites, as well as in four local African newspapers.
Despite the recent grain deal, the food crisis continues to unfold. For Ukraine, Russia's Black Sea blockade has limited economic consequences compared to the massive infrastructure destruction the country has suffered. The World Bank expects Ukraine's economy to contract by 45% this year. Agricultural production accounts for only 9% of Ukraine's GDP. It is Africa and the Middle East that are the principal victims of Russia's naval blockade of Ukrainian grain, with millions facing famine. The situation could additionally trigger a new wave of northward migration flows from Africa and the Middle East to Europe, eliciting fresh political crises in the European Union. The consequences of Russian aggression will be felt around the world for years to come.
Follow on Twitter: @IuliJo
Putin's visit highlights the complexities and contradictions of Russia-Iran ties
Abdolrasool Divsallar
Non-Resident Scholar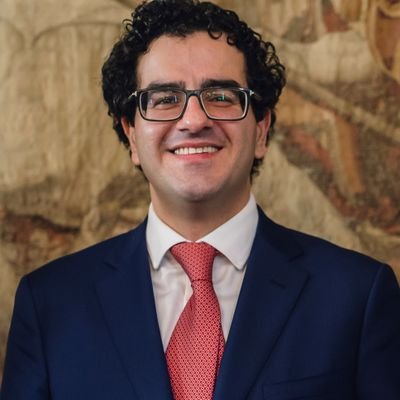 Russian President Vladimir Putin's visit to Tehran, on July 19, reflected Russia and Iran's complex relationship, characterized by a melding of cooperation and competition. The trip allowed both countries to signal to the world that the parallel campaigns of U.S. pressure failed to isolate them or prevent them from pursuing various multilateral partnerships. That said, Moscow and Tehran have diverging expectations and objectives for their mutual cooperation.
For Putin, the visit was part of his broader strategy of confronting the West. Relying on personal ties and exploiting the psychology of the Iranian leadership, Putin is working hard to overcome the Iranian elite's historical mistrust of Russia. He seeks to paint an image of Russia as a reliable friend that stands by Iran in resisting an unjust U.S.-dominated international system. To achieve his goal, in a meeting with Ayatollah Ali Khamenei, he showed the utmost respect and sympathy to build rapport with the Iranian supreme leader. Putin discussed Khamenei's grievances, such as condemning the 2020 assassination of Gen. Qassem Soleimani, and echoed his host's anti-Americanism in his speech.
Moscow also sees an immediate urgency in collaborating with Tehran, for reasons ranging from securing new transit routes to working on circumventing Western sanctions to, crucially, supporting Russia's energy war with the West. A day before the Tehran summit, Gazprom signed a $40 billion memorandum of understanding (MOU) to invest in Iran's oil and natural gas sector. The deal is highly unlikely to materialize, however. It is a pseudo-commitment — a Russian deception technique that creates false hopes in Tehran about cooperation with Russia, designed to reduce Iran's appetite for Western money. The Kremlin's goal is to complicate the return of Iranian oil to the international market and help Russia further ramp up energy price-related pressure against the West.
Finally, Putin hopes to cement Russia's role for Iran as an alternative to the West. Russian propaganda is actively pushing this narrative on Iran's foreign policy establishment. As the Russian side continually repeats, the West's power is declining in the aftermath of the Ukraine war, and even if the Joint Comprehensive Plan of Action (JCPOA) collapses and Tehran fully breaks off relations with the West, Russia and Iran will stand together and successfully overcome any challenges.
Iran, however, sees the value of its relations with Russia mainly from a security lens. For Tehran, having Russian support for a power-sharing deal in Syria that can safeguard Iranian interests from Turkish and Israeli pressure is critical. Though the July 19 summit failed to reach such a deal, Tehran apparently gained Russian support for its presence east of the Euphrates River. The Iranian side may also be interested in moving ahead with the idea of selling military drones to Moscow in order to jump-start and facilitate future Russian arms purchases from Iran.
Additionally, Tehran views Moscow's growing willingness to trade together as an emerging opportunity while U.S. sanctions continue to constrain Iran's economy. It is true that the value of Russian-Iranian trade topped out at $4 billion, according to 2021 data. But boosting bilateral cooperation in the private sector, including tourism, as well as guaranteeing Iran's food security are areas of ever-growing importance for Tehran in its relations with Moscow. Indeed, business with Moscow is now being advertised as part of Iranian President Ebrahim Raisi's so-called "resistance economy."
Follow on Twitter: @Divsallar
Grain takes center stage as Russian foreign minister visits Cairo on his African tour
Mirette F. Mabrouk
Senior Fellow and Founding Director of the Egypt program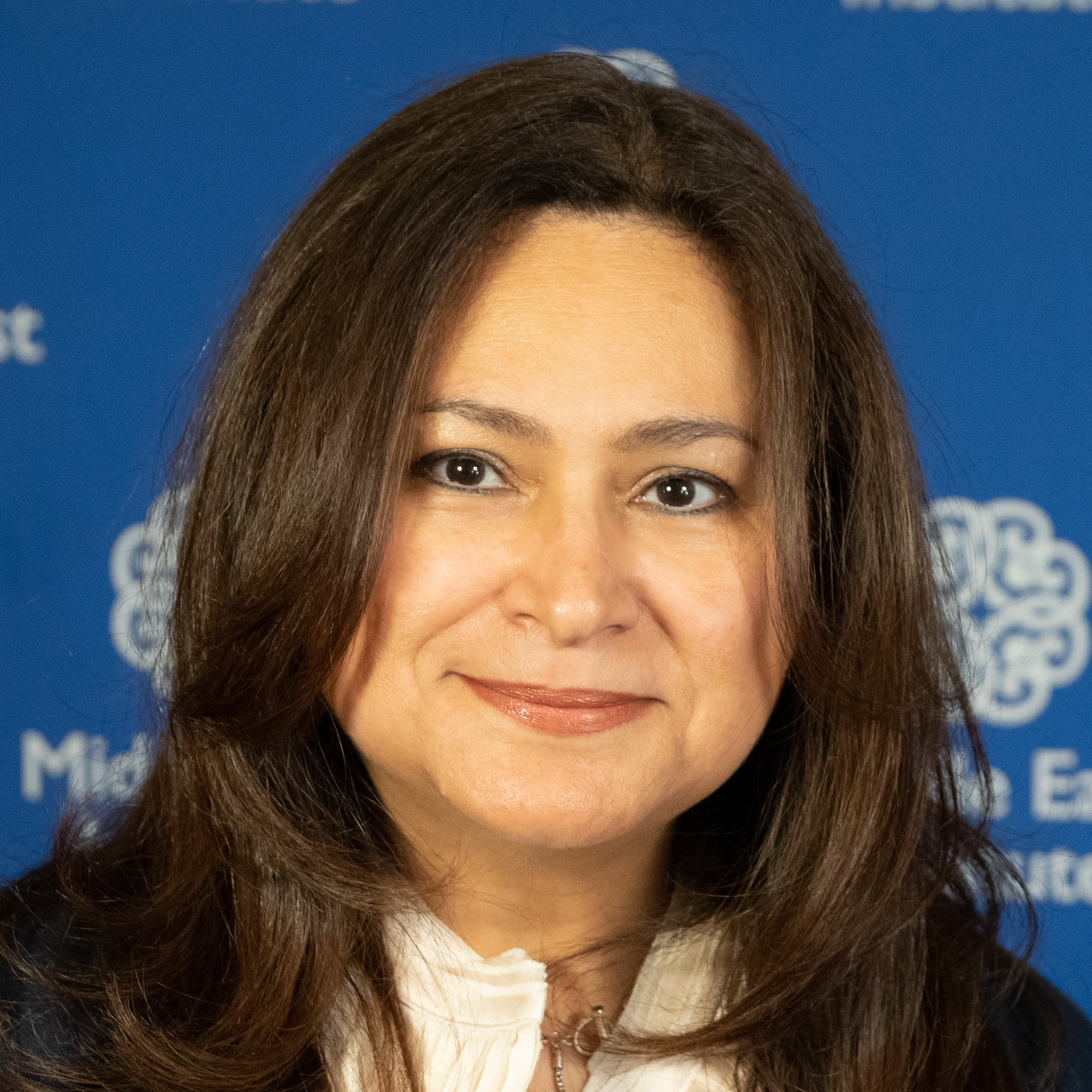 Russian Foreign Minister Sergey Lavrov touched down in Cairo on Sunday, July 24, for the first leg of his African charm offensive tour. Lavrov, who will also be visiting the Democratic Republic of the Congo, Ethiopia, and Uganda, will probably be trying to send much the same message in all of them: Russia is still a valuable ally to have. The tour is being warily followed in the West.
The visit to Cairo, where Lavrov met with both President Abdel-Fattah el-Sisi and Foreign Minister Sameh Shoukry, was an opportunity for Russia to tackle several items on its list. The first was to lay out its narrative of the Ukraine conflict — essentially that rising global food insecurity was not caused by Russia invading Ukraine, shelling its cities and ports, and imposing blockades, but rather was triggered by Western sanctions. The second agenda item, and one by far more important to Egypt, was to discuss grain exports. Lavrov offered reassurances over grain supplies, "reaffirming the commitment of all Russian grain exporters" to honor their deals. However, Egypt, the world's largest grain importer, does not rely solely on Russian wheat; of the 80% it imports, approximately 50% comes from Russia, with the other 30% arriving from Ukraine. Almost 70% of the Egyptian population relies on heavily subsidized bread. So the war-related surge in food prices has forced Egypt to dramatically increase its spending on grain imports, adding almost $1 billion to an already huge $3.2 billion grain subsidy program. And this comes at a time when Egypt's battered economy is also trying to deal with the fallout of the COVID-19 pandemic. The situation was probably further aggravated by the fact that the much-heralded July 22 deal between Russia and Ukraine brokered by Turkey and the United Nations, which would resume shipments from Ukrainian Black Sea ports blockaded by Russia, seems to have been swiftly undermined, if not outright derailed. Scarcely was the ink dry on the agreement when Moscow promptly attacked Odesa, one of the three exit ports designated in the accord. Moscow later claimed that it was targeting a Ukrainian military vessel.
Russia did not come to Cairo empty handed, however. A press statement from the Egyptian presidency said the bilateral discussions covered economic cooperation, the oil and natural gas sector, a factory to produce the Russian COVID-19 vaccine, and, most importantly, the Dabaa Nuclear Power Plant. Ground was finally broken on this facility after decades of delays.
However, notwithstanding the ostensibly warm welcome that Lavrov received, discussions behind the scenes were likely significantly more pointed. And despite Egypt's burgeoning need for grain, Russia would probably be wise not to take any cooperation for granted. In May, Ukrainian Foreign Minister Dmytro Kuleba publicly thanked Egypt for turning away a Russian ship carrying grain that he alleged had been stolen from Ukraine. Egyptian authorities said that the ship lacked the "proper paperwork."
Optics aside, Lavrov's African tour nicely illustrates two factors. The first is the polite diplomatic even-handed approach that non-Western countries have to negotiate since Russia's 2022 invasion of Ukraine. The second is a shift in global power and attitudes.
The Western reaction to Russia's aggression against Ukraine was swift and uncharacteristically efficient, in contrast to the West's attitude toward conflicts in other parts of the world. This was broadly noted by non-Western countries. Consequently, when those same Western countries insisted that the rest of the world take sides, there were fewer takers than might have been hoped for. It has become significantly more difficult, and less likely, for superpowers to attempt to dictate policy to the rest of the world. Diplomatic relations are complicated and fluid: witness U.S. President Joseph Biden, who campaigned on turning Saudi Arabia into "a pariah state" but, on his recent Middle East tour, ended up fist-bumping Saudi Crown Prince Mohammed bin Salman. States invariably must do what is in their interests, and shifting geostrategic alliances and strengths have made it more likely that they will do so more often and with less reluctance. The new order calls for more cooperation than imposition.
Follow on Twitter: @mmabrouk
Disarray in Pakistan's electoral politics
Marvin G. Weinbaum
Director, Afghanistan and Pakistan Studies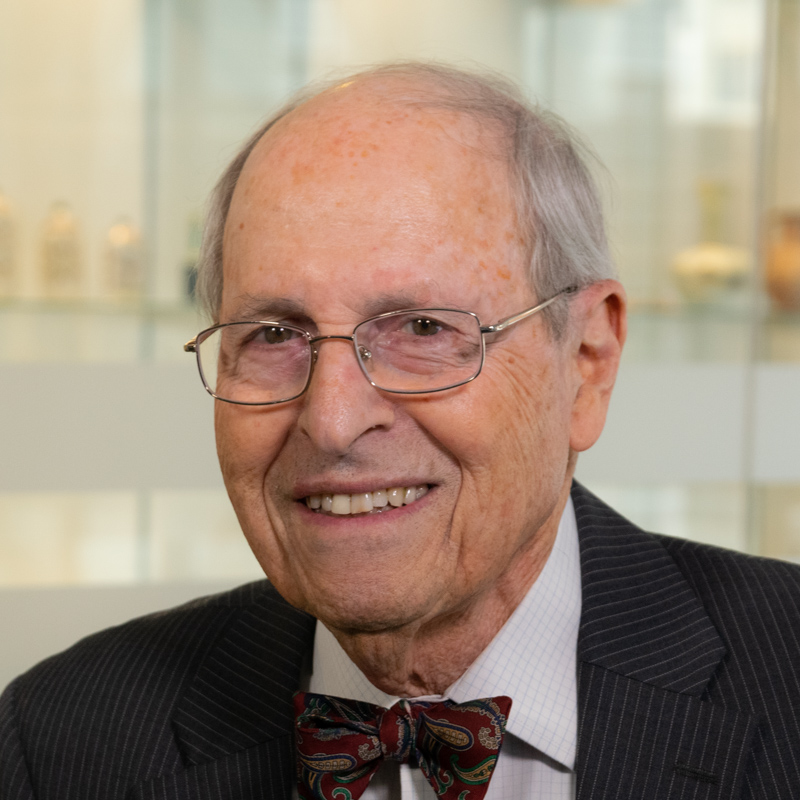 Provincial by-elections in Pakistan ordinarily attract only narrow local attention. But the outcome of contests for 20 seats in the Punjab assembly early last week drew both national and international interest. The results came as a shock for many as the government-led Pakistan Muslim League-Nawaz (PML-N) lost all but four seats. The PML-N leadership could take some small consolation that the defeats took place in districts the party does not ordinarily carry. It also received good news at week's end when Hamza Sharif, the prime minister's son, surprisingly was able to hold on to the provincial chief minister post in a controversial vote in the Punjab assembly. But the larger story is that the voters in Pakistan's largest province, home turf for the PML-N, overwhelmingly passed judgment against the three-month-old government's performance in office.
Another upshot of the Punjab elections has been to strengthen the hand of those in the PML-N leadership determined to put off holding general elections for at least six months and possibly a year. Deposed Prime Minister Imran Khan has been clamoring for months for new elections and the PML-N is divided on timing. But Prime Minister Shehbaz Sharif and most of the party chiefs in the ruling coalition seek delay. With Pakistan buffeted by rising inflation and IMF demands to cut consumer subsidies, they hope to buy time to build a record of legislative accomplishments and allow for the sting of unpopular economic decisions to wear off and inflation to cool. Delaying national elections has its perils, however. It will test the restive 14-party ruling coalition's ability to hold together and could provide Khan an opportunity to further expand his populist movement, especially by reaching out through social media to young voters.
The recent developments have led many in the PML-N and its junior partner, the Pakistan People's Party (PPP), to ask whether the decision to bring down Khan's government in an April parliamentary no-confidence vote was a mistake. When the narrow opportunity emerged with the defection of members from Khan's Pakistan Tehreek-e-Insaf party, they had jumped at the chance to form a government, despite the strong headwinds facing the state. It now seems that they may have been better off had they remained in the opposition benches. In regularly scheduled elections a year from now the Khan government, struggling under the weight of the sagging economy and administrative incompetence, might have faced tough odds.
Last week's by-elections were also notable for what did not happen. They were unusually peaceful and well administered. No less remarkable, the military's intelligence branch, which is widely credited with engineering Khan's capture of power in the 2018 general election, apparently had no hand in the Punjab elections. But rather than a display of the military's newly acquired respect for electoral democracy, its decision to sit out the provincial elections is probably better explained by the known division of views about Khan between the top brass and most of the rest of the officer corps. The military establishment is probably more of one mind, however, in its concern that Pakistan may be headed for a deep political crisis over the scheduling of elections and may use its considerable influence to broker a compromise date, most likely in the fall.
Malavika Radhakrishnan and Suravi Kumar, research assistants to Marvin G. Weinbaum, assisted with this article.
Follow on Twitter: @mgweinbaum
"Little wall" Iraq's sovereignty is violated once again
Yesar Al-Maleki
Non-Resident Scholar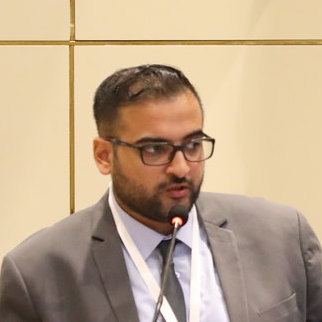 Iraqi parents often prepare their children against bullying with simple advice: "Don't be the little wall," meaning to avoid being that pacifist child at school who ends up bullied on behalf of others. Iraq's sovereignty has increasingly become the Middle East's "little wall." The latest example was a July 20 Turkish artillery strike that targeted peaceful vacationers at a mountain resort in northern Dohuk Province, taking the lives of nine innocent Iraqis, including a one-year-old child.
While Ankara maintains that it did not carry out the attack, Baghdad insists that "Turkish Forces [have] committed an explicit and blatant violation of the sovereignty of Iraq." Turkey has some 40 military outposts in Iraqi Kurdistan.
Iraqi politicians, with their wide-ranging divisions, susceptibility to foreign influence, and self-centered attitudes, have stripped the term sovereignty of its meaning. One wonders how decision-makers in neighboring capitals view the situation.
Since its post-2003 "Lebanonization," Iraq has become an arena for regional players to settle their scores. And Iraqis — as shown once again last week — frequently pay the price for this with their blood. While the wounds are still fresh, it is important to note that Turkey is not the sole culprit but rather just another player.
When former U.S. President Donald Trump decided to assassinate then-Quds Force commander Qassem Soleimani, he was presented with the most feasible option: Baghdad airport. The U.S. carried out the attack and the Iranians responded by striking an Iraqi military base with ballistic missiles. Little wall Iraq took the beating, and everyone's objectives were satisfied.
Domestically, the unified Iraqi political response denouncing the July 20 Dohuk attack masked vastly differing interests and agendas. Sunni politicians have grown closer to Ankara recently, as the latter's political and economic influence has grown. Iraqi Kurdish authorities think of Turkey as their trade and oil gateway, and pragmatism has overcome historic mistrust — and may even have undermined a shared sense of Kurdish nationalism across borders and states.
As for Iraq's pro-Iran Shi'a politicians, the strike helps them bolster their street credibility. The past 10 months of gridlock in forming a government saw militias targeting Turkish military bases in an attempt to hit two birds with one stone: embarrass the opposing Kurdistan Democratic Party — allied with Shi'a House outsider Muqtada al-Sadr — while also serving Tehran's objective of weakening Ankara's influence.
Turkey has legitimate security concerns in northern Iraq, exemplified by the presence of the Kurdistan Workers' Party (PKK), recognized by most of the international community as a terrorist group. Iraq and Iraqi Kurdistan gain no benefit from the use of their territory as a launchpad for PKK attacks against Turkish interests and citizens. Moreover, the PKK itself is a threat to Iraq, having attacked Iraqi Kurdish Peshmerga forces in the past and undermining the stability of the north.
Iraq has historically accommodated these Turkish concerns, and this sentiment was re-iterated on the day of the attack by Iraq's Council of Ministers, which categorically rebuked the presence of terrorist organizations on Iraqi soil that threaten its neighbors' security. Ankara has to take this into consideration and reciprocate by acknowledging its mistake. Choosing to divert blame to the PKK is seen by Iraqis as adding insult to injury.
Baghdad and Ankara have historical and cultural ties and shared strategic interests. Turkey is Iraq's third-largest source of imports after the UAE and China, at over $9 billion in annual trade. Iraq's state oil marketer SOMO exports around 100,000 barrels of crude oil per day (bpd) to the Port of Ceyhan in Turkey, most of which is consumed by Turkish refiners, while the semi-autonomous Kurdistan Regional Government depends entirely on the route for its own independent oil exports of around 400,000 bpd. Erbil's ambitious natural gas exports would use this corridor as well, if they ever see the light of day. Furthermore, the economic feasibility and competitiveness of Iraq's plans for a future mega-port in Basra require the success of a key dry channel linking the Faw Peninsula by rail to Turkey and then Europe.
Baghdad has to understand that sovereignty is earned and never given in a difficult neighborhood like the Middle East. Iraq must, therefore, utilize all available peaceful means — political, legal, and economic — to uphold its sovereignty in the face of foreign interference. But right now, the Iraqi state is too internally divided to effectively utilize the tools at hand.
Follow on Twitter: @yesar
Photo by FETHI BELAID/AFP via Getty Images
---
The Middle East Institute (MEI) is an independent, non-partisan, non-for-profit, educational organization. It does not engage in advocacy and its scholars' opinions are their own. MEI welcomes financial donations, but retains sole editorial control over its work and its publications reflect only the authors' views. For a listing of MEI donors, please click here.