The Middle East Institute's Arts and Culture Program and the Goethe-Institut in Washington D.C. are pleased to host visual artist Martin Keil and artist and gallery director Salameh Nematt for a conversation on the theme of migration in the arts.
C

urrently, 60 million people worldwide are fleeing civil wars, persecution, and poverty, many from the Middle East.

As they leave their families, friends, and homes behind in search of a safer life, they embark on arduous and sometimes deadly journeys. Can their suffering and experiences be reflected in the arts, and if so, how?
Martin Keil's exhibition, Escape Routes, on display at the Goethe-Institut from

June 16 - August 31, 2016

, features digital drawings and lace pictures depicting human migrations and their causes. Together, they tell a powerful narrative about interdependence in a globalized world undergoing rapid transition. 
The panel conversation will explore the reasons behind Keil's choice of the topic of migration in his art, and the manner in which Middle Eastern artists are reflecting on the trauma that they and the people around them experience on a daily basis, amidst the massive movement of populations. He and Salameh Nematt will also share their experiences of working with artists from the Middle East during this time of regional transition. Wilfried Eickstein will moderate the discussion.
Panelists Include:
Visual Artist and Co-Founder, REINIGUNGSGESELLSCHAFT (RG)
A visual artist, Martin Keil works on interdisciplinary projects. He co-founded the project group REINIGUNGSGESELLSCHAFT (RG) with Henrik Mayer. In their projects, REINIGUNGSGESELLSCHAFT uses contemporary art to reflect social developments and to open spaces for their representation. In a society which is becoming increasingly aware of social, economic and ecological risks, there are opportunities for active participation in art in the public interest. As visual artists who address social processes, RG intervenes in public spaces and uses methods from the fields of organizational development and qualitative social research. Their artistic praxis aims for an active role in the design of societal transformation. In a response to the situation of refugees, they established Atelier Global inside an emergency shelter for refugees in Berlin.
Owner and Director, XOL Gallery, Baltimore
Salameh Nematt, is an artist and art collector, as well as owner/director of XOL Gallery, a contemporary art space based in Baltimore, MD. Born and raised in Jordan, Nematt worked as a journalist and political commentator on Middle East issues for over 25 years, reporting from across the Middle East, Europe and the United States, before he returned to his original passion of painting and collecting art in 2009. XOL Gallery showcases work by prominent and emerging artists from the Middle East, as well as recently-discovered artists in the Baltimore area. Nematt splits his time between the U.S. and the Middle East.
Wilfried Eickstein
(Moderator)
Director, Goethe-Institute, Washington, D.C
Wilfried Eckstein is director of the Goethe-Institut Washington DC, and previously worked at the Goethe-Institut in Russia, Thailand and the People's Republic of China.
Co-sponsored by: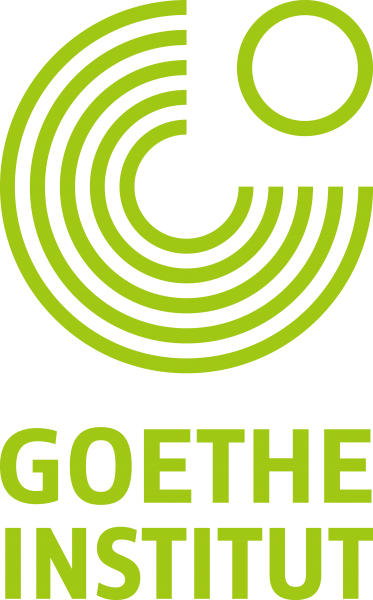 Additional support from:
Friends of the Goethe-Institut