The Middle East Institute's Arts and Culture Program and the National Museum of Women in the Arts in Washington are pleased to invite you to a program honoring Egyptian singer Umm Kulthum. This program is made possible by a grant from the Abu Dhabi Festival (ADF).
 
Considered to be one of the greatest and most influential Arab singers of the 20th century, Umm Kulthum's music transcended geographical and political boundaries, and to this day she is revered as an icon across the Arab world.
 
The program will feature Palestinian composer and singer Huda Asfour, and Syrian soprano Lubana Al Quntar performing from Umm Kulthum's repertoire. They will also join Laura Lohman, author of the book Umm Kulthum: Artistic Agency and the Shaping of an Arab Legend (California State University, Fullerton), and Hazami Sayed (Al-Bustan Seeds of Culture, Philadelphia), for a discussion about the social and political context in which Umm Kulthum rose to fame and how she became the "Diva of Arabic Song."  MEI's Lyne Sneige will moderate.
 
This program is presented as part of the exhibition, She Who Tells A Story: Women Photographers from Iran and the Arab World, running until July 31st at the National Museum of Women in the Arts. Special tours of the exhibition will be offered in Arabic and Farsi, prior to the program starting at 2 p.m.
To purchase tickets, please click the register link on the right of this page.
 
Performer and Speaker Biographies: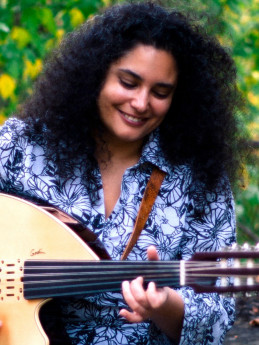 Huda Asfour
Palestinian Composer and Singer
Huda Asfour is a performer, composer, and engineer who has worked, studied, and collaborated with artists in Tunisia, Gaza, Ramallah, Egypt, Lebanon and the United States. Her most recent release Mars; Back and Forth is a progressive experimentation and reinterpretation of familiar Arabic styles alongside a compelling push for the inter-stellar home, self, and futurism. Since the release of Mars, Asfour has published a 15 minute original film score for the short film Blue Dive by Egyptian filmmaker Mostafa Youssef. In collaboration with a Sri Lankan-American poet, she has also premiered the multimedia project Yasmneen.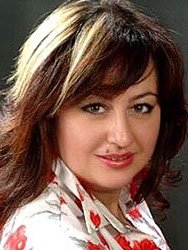 Lubana Al Quntar
Syrian Soprano Opera Singer
Lubana Al Quntar was granted the title of the first opera singer in Syria. Her unique voice enables her to sing varying repertoires of Arabic classical songs, folk, traditional, and classical opera as a Soprano dramatic coloratura. Born in Damascus, Al Quntar was the first Arab to win the 4th place prize at the 1997 International singing competition in Belgrade. She has appeared worldwide as a soloist, singing both opera and traditional Arabic songs. She was invited to represent Syria in the Arab Creative Women Forum and has performed at numerous prestigious festivals around the Arab world.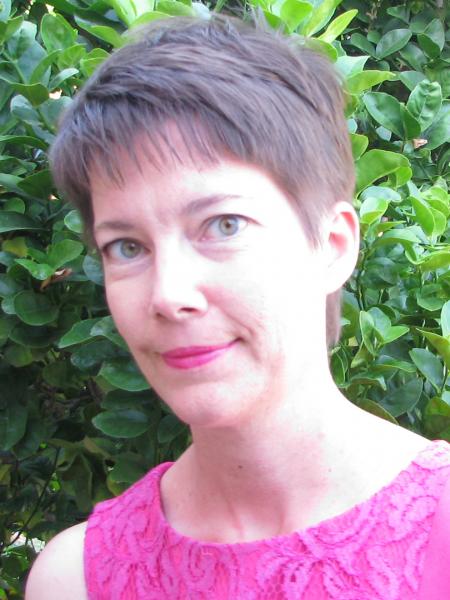 Laura Lohman
Associate Professor of Music, California State University, Fullerton
Dr. Laura Lohman combines her backgrounds in musicology and ethnomusicology to teach courses in music history, world music, and music research at Cal State Fullerton's School of Music and the Honors Program. With funding from the National Endowment for the Humanities and the American Musicological Society, her own research has focused on American and Middle Eastern music. Her first book, Umm Kulthum: Artistic Agency and the Shaping of an Arab Legend, published in 2010, explores how the legendary Egyptian singer expanded her international fame and shaped her legacy following the Six-Day War, and the conflicting ways that her image and music have been interpreted since her death in 1975.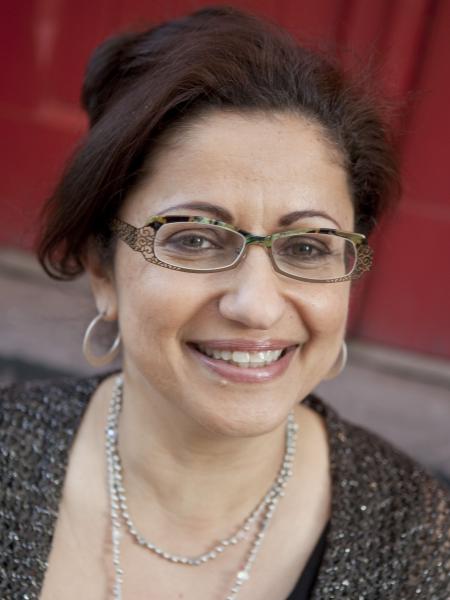 Executive Director, Al-Bustan Seeds of Culture, Philadelphia
Hazami Sayed, an Arab-American, grew up in the Middle East and came to the U.S. to pursue higher education. She began Al-Bustan with the launch of a language and cultural day camp in July 2002, which grew out of a desire to develop a creative and supportive environment where her young boys could learn the Arabic language and be immersed in the richness of Arab arts and culture while navigating their place in American society. Sayed has worked in the fields of architecture and urban development in Philadelphia and New York City. She is a recipient of the Leeway Foundation's 2012 Transformation Award given to Philadelphia-area women artists committed to art-making for social change.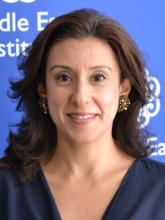 Lyne Sneige
 (Moderator)
Director, Arts and Culture Program, Middle East Institute
Lyne Sneige is the director of the Arts & Culture Program at the Middle East Institute. She has over 15 years of experience in international development in the Middle East. Before joining MEI, Sneige was Deputy Director Lebanon and Regional Projects Manager for Arts and Culture for the Middle East at the British Council operating out of Beirut. She has extensive experience in strategy and planning as well as project management, and has many years of experience in the arts and culture scene in Lebanon and throughout the Middle East. Sneige spearheaded several initiatives such as the Creative Economy and Cultural Leadership agendas in the region, and is a strong advocate of the important role that artists play in their societies, and a main contributor to changing perceptions of the cultural sector in the Middle East as an important conduit to social and economic change.
Co-Sponsors Include: