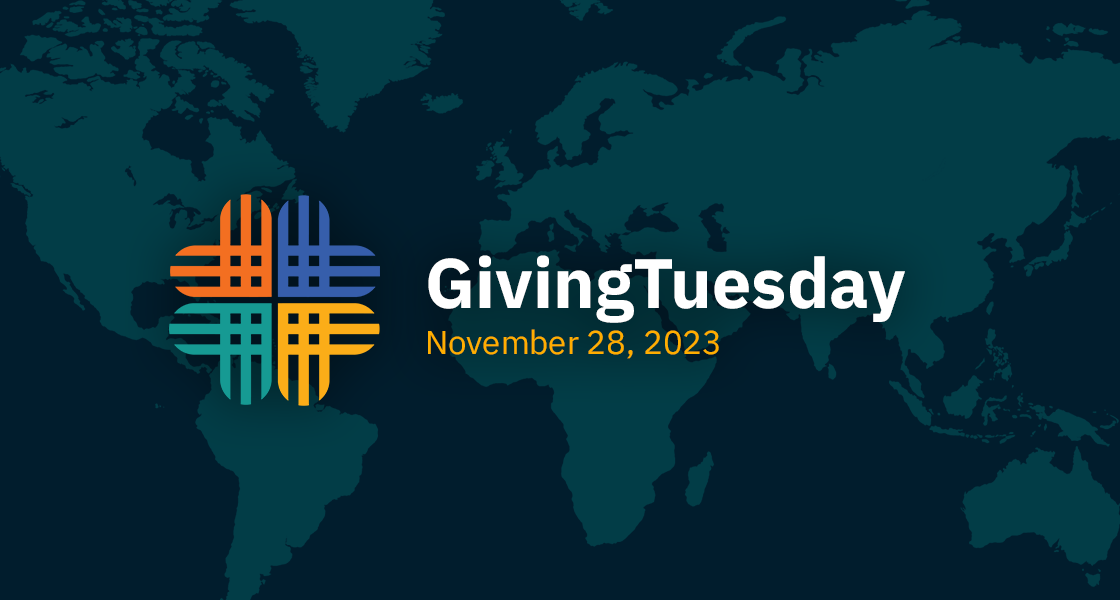 MEI's mission to foster deeper understanding of the Middle East in the pursuit of peace, prosperity, and partnership has never been more important than it is today. Our scholars, research programs, and public events are a vital source for trusted, non-partisan analysis at a critical time for the region and the world.
As a supporter of MEI's work and mission, we hope you will consider marking your calendar to participate in GivingTuesday this November 28th. GivingTuesday is a global day of generosity that seeks to empower the people and organizations who are working to bring positive transformation to the world. 
Perhaps you're among the thousands who have attended MEI events or webinars over the past year, took a regional language class, participated in our internship program, or been inspired at one of our art exhibitions. Now we invite you to give back, helping us to sustain and expand these vital programs in 2024 and beyond.
For this year's GivingTuesday, your contribution will have double the impact! Every dollar you donate to MEI will be matched, bringing us closer to our $30,000 goal.
Your donations support MEI's mission and core services, including: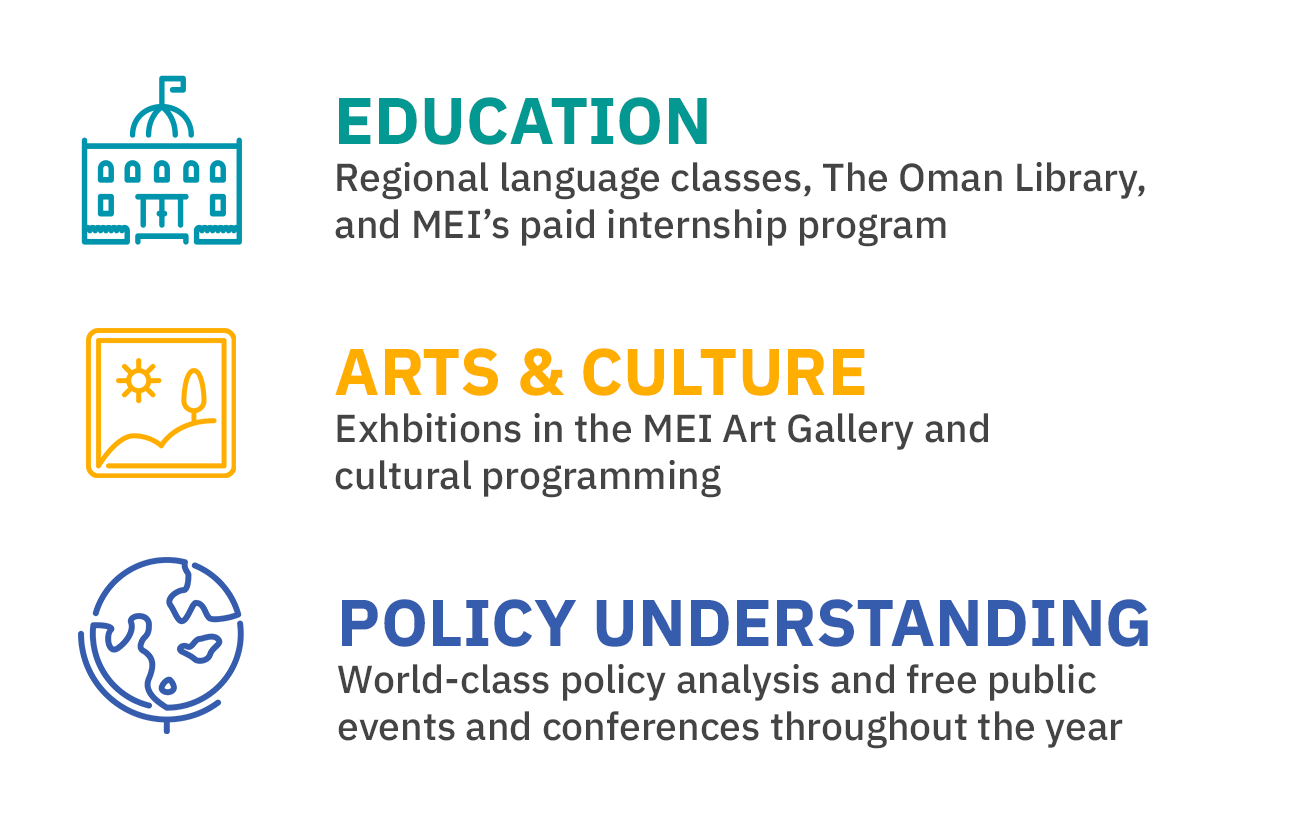 Here is how you can make a difference:
Save the Date: Mark your calendar for November 28th.

Spread the word: Share your MEI story with friends and family. Why do you believe in our mission? Use #GivingTuesday to amplify your message.

Donate: On November 28th, make your gift here. 
Together, let's enhance MEI's reach and impact, investing in a future of informed dialogue and mutual understanding between the U.S. and Middle East.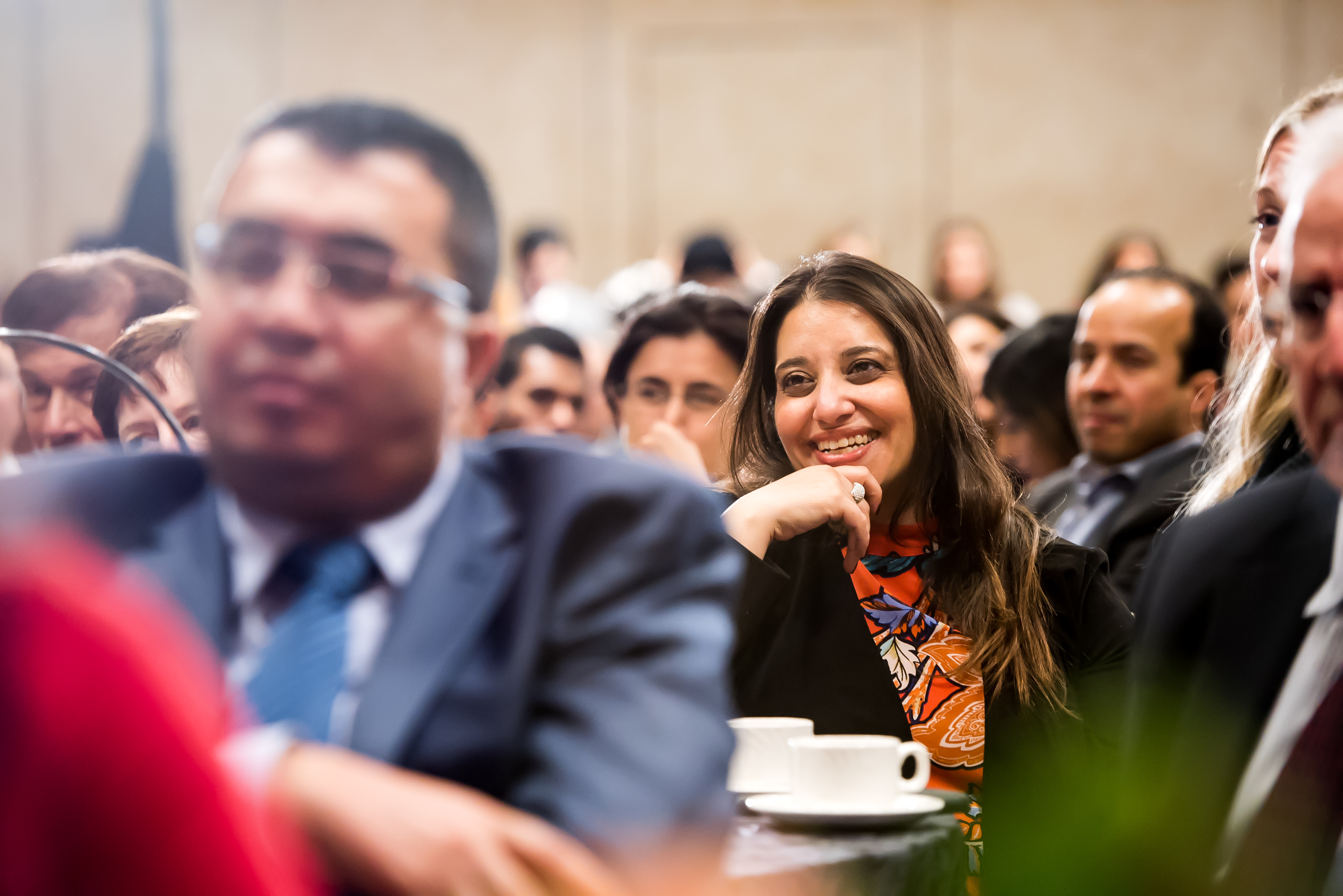 Support MEI this GivingTuesday