Washington, D.C. - The Middle East Institute (MEI) hosted former commanders of U.S. Central Command (CENTCOM), high-profile industry leaders, and former senior government officials on Thursday, September 14th, for its Defense and Security Program's inaugural CENTCOM Commanders Council Dinner.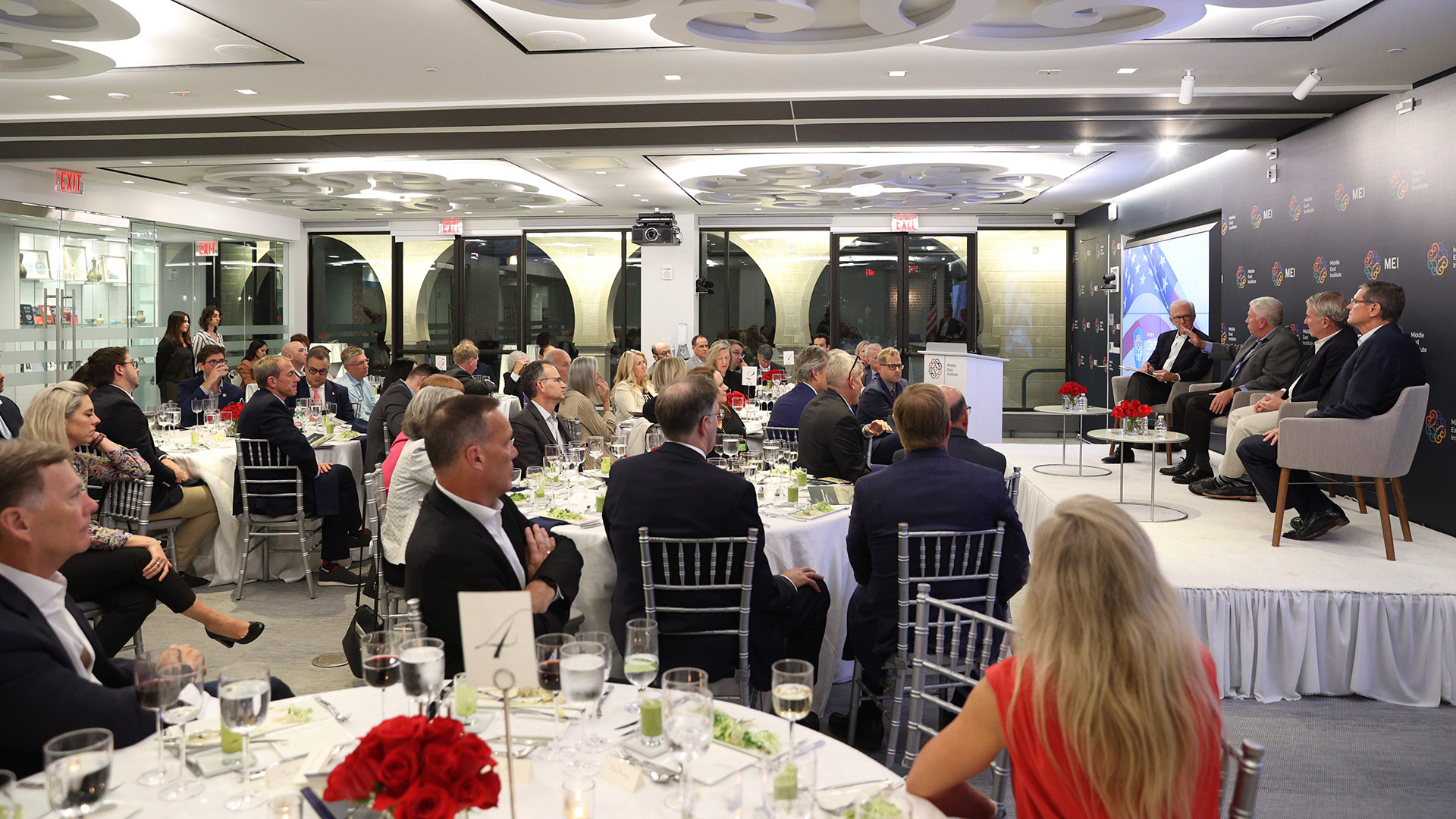 The evening, organized under the Chatham House Rule, featured a keynote conversation with Gen. John P. Abizaid, Gen. Joseph Votel, and Gen. Frank McKenzie. The discussion was moderated by David Ignatius, best-selling author and prize-winning columnist for The Washington Post. The former commanders reflected on their service in CENTCOM's Area of Responsibility, the state of U.S.-Middle East relations today, and the importance of the Middle East to current and future American interests.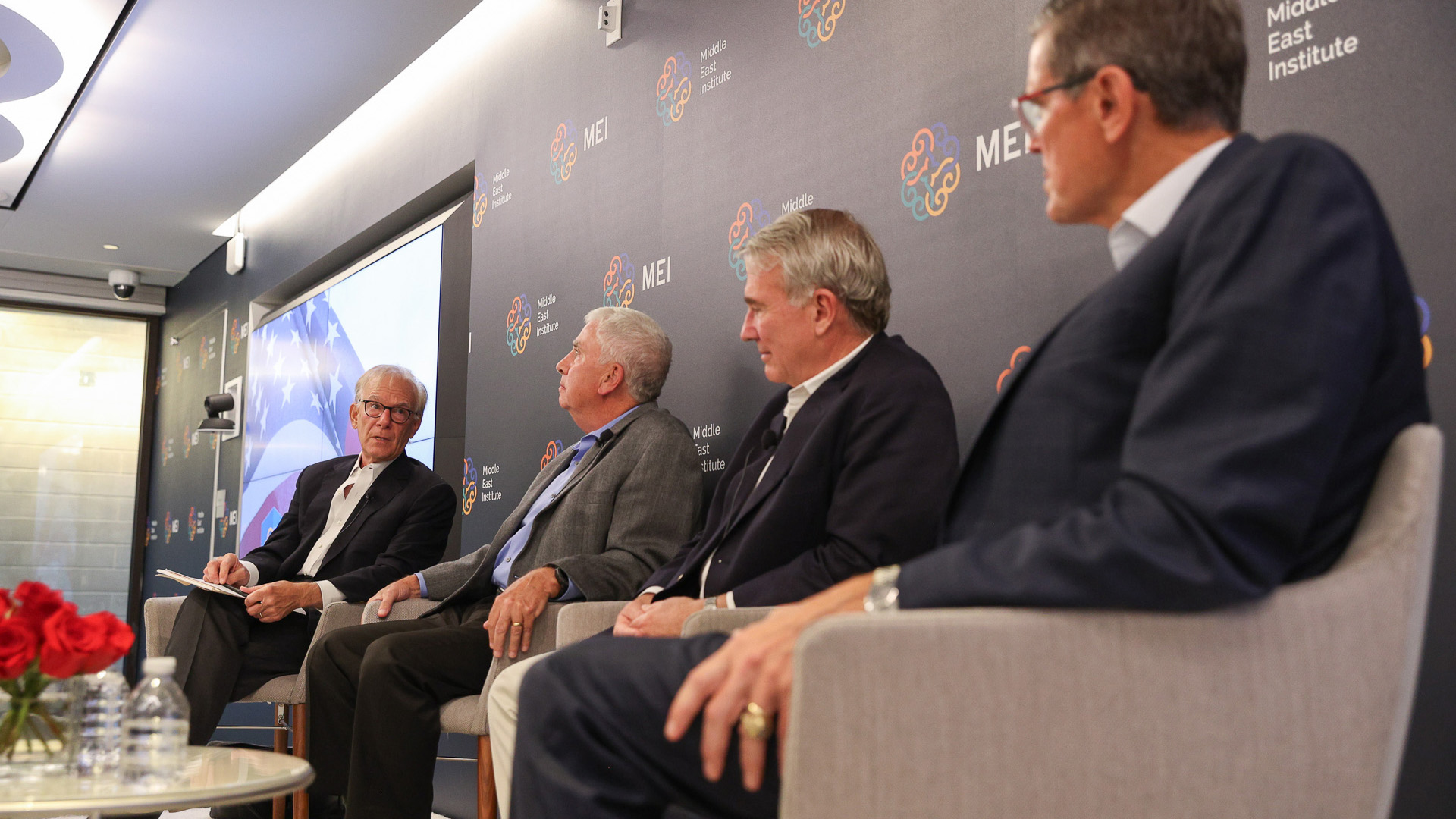 The evening also included remarks on behalf of current CENTCOM Commander, Gen. Michael E. Kurilla, delivered by Maj. Gen. Sean Salene, outlining CENTCOM's current priorities and its commitment to promoting safety and stability across the region. Gen. Anthony Zinni, MEI Chairman Emeritus, concluded the evening by highlighting the importance of U.S. engagement and CENTCOM's role in building long-lasting security partnerships throughout the region.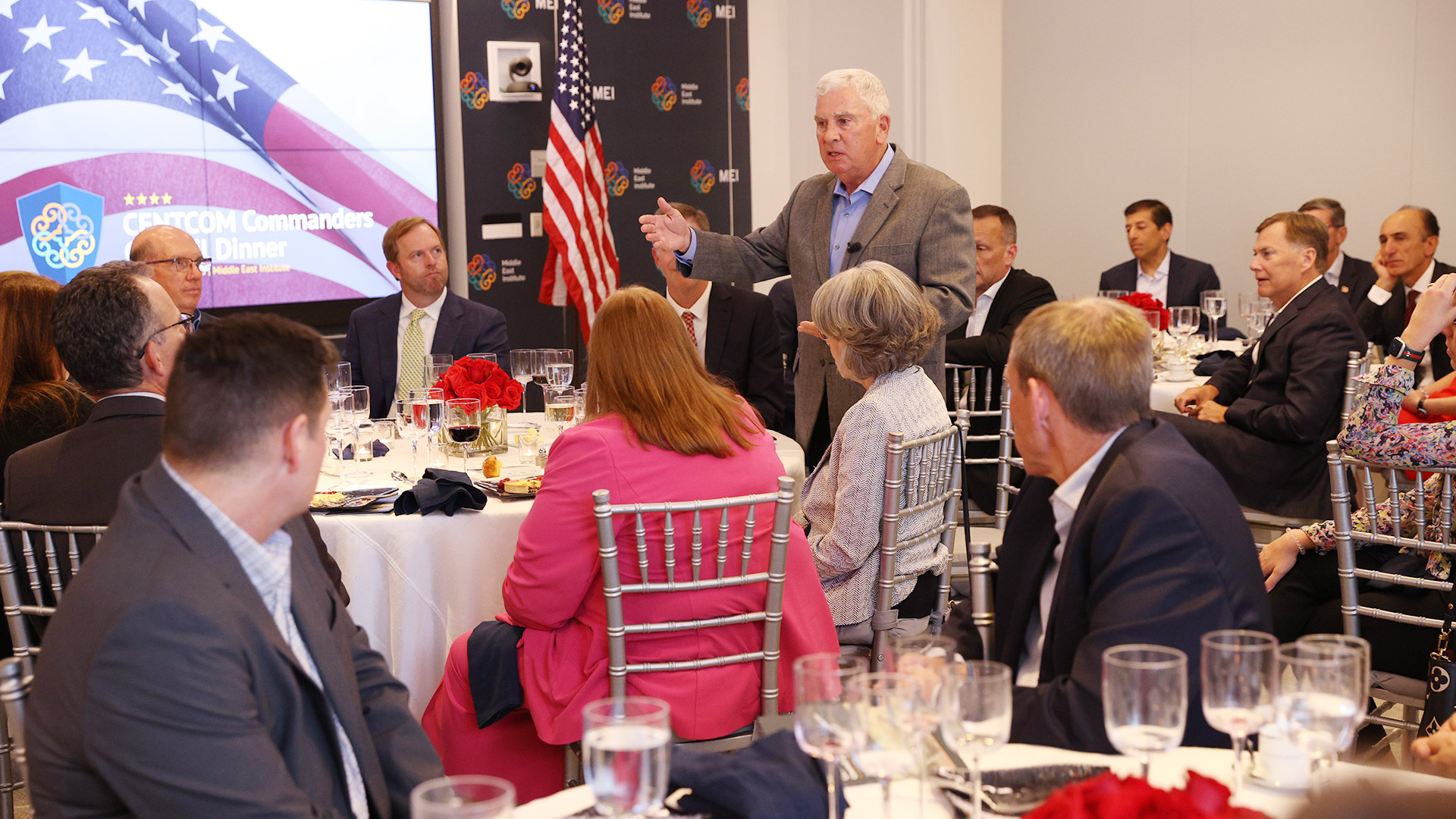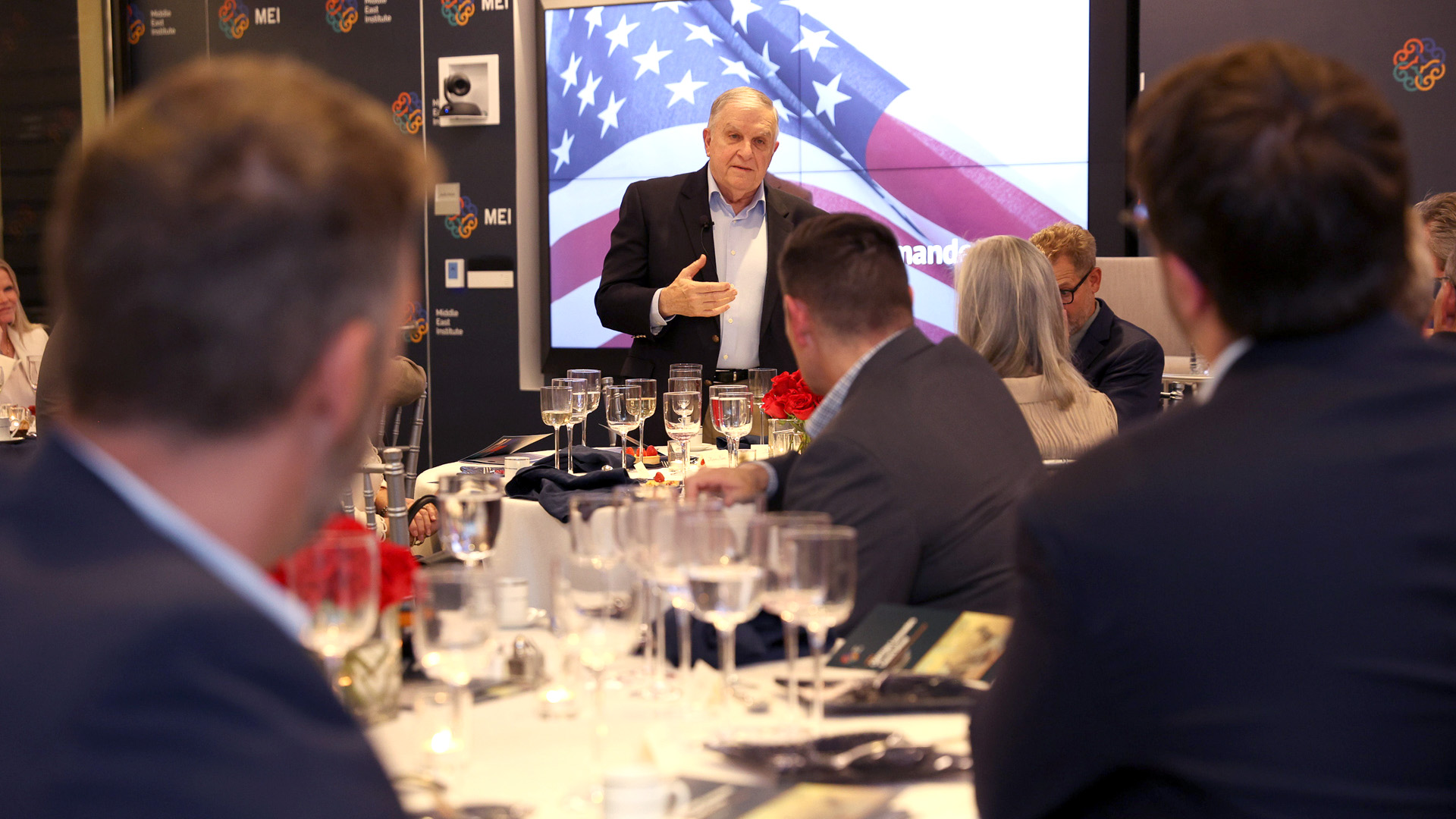 The dinner was made possible by the generous support of MEI sponsors, including the evening's Lead Sponsor, D.C. Capital Partners, and Gold Sponsor, Chevron. 
The Middle East Institute's Defense and Security Program provides rigorous and multidisciplinary analysis of the current and emerging challenges and opportunities facing the United States and its regional partners. It also works to create a unique, credible, and independent platform for defense and security stakeholders from both the United States and the region to more closely interact, exchange views, and share experiences regarding various matters of national security.