Matt Boyse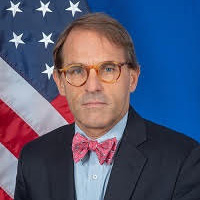 Matt Boyse is a Senior Fellow with Hudson Institute's Center on Europe and Eurasia specializing in Central Europe. He is also an Adjunct Lecturer at the Johns Hopkins School of Advanced International Studies, the George Washington University, and American University. A former Senior Foreign Service Officer, Mr. Boyse served in Washington, Europe, Canada, and South Asia during his 30+ years with the State Department. His last roles included Deputy Assistant Secretary in the Bureau of European and Eurasian Affairs overseeing U.S. policy toward Central Europe and the Office of the Special Envoy for Holocaust Issues, as well as serving as Sherpa for the Three Seas Initiative and Chargé d'Affaires in Switzerland, Finland, Romania, and at the U.S. Mission to NATO. Prior to that, he was Acting Deputy Chief of Mission and Minister Counselor for Political Affairs in Ottawa, Canada.
Stephen J. Flanagan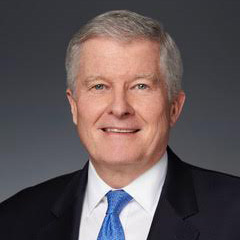 Stephen J. Flanagan is an Adjunct Senior Fellow at the RAND Corporation and Adjunct Professor of security studies at Georgetown University in Washington. He has been involved in Black Sea and Southeast European affairs for over 30 years. He served in several senior positions in the U.S. government including at the National Security Council staff as Special Assistant to the President and Senior Director for Defense Policy (2013-15) and earlier for Central and Eastern Europe; National Intelligence Officer for Europe; Associate Director and Member of the State Department's Policy Planning Staff; and Professional Staff Member, Senate Select Committee on Intelligence. He also held senior research and faculty positions at the Center for Strategic and International Studies, National Defense University, Harvard's Kennedy School of Government, and the International Institute for Strategic Studies in London. He has published six books and many reports, journal articles, and commentaries on transatlantic, international security, and defense issues, including the 2020 RAND report, Russia, NATO and Black Sea Security. He is a member of the Council on Foreign Relations and the editorial Board of the journal International Security. He earned a Ph.D. in international relations from the Fletcher School, Tufts University, and an A.B. in political science from Columbia College, Columbia University.
Dr. Daniel S. Hamilton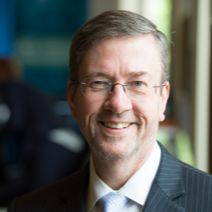 Dr. Daniel S. Hamilton is Senior non-resident Fellow at the Brookings Institution and a Senior Fellow at the Foreign Policy Institute of Johns Hopkins University SAIS, where he served as the Richard von Weizsäcker Professor and as the Austrian Marshall Plan Foundation Professor. He is President of the Transatlantic Leadership Network and Director of the Atlantic Basin Initiative. He has held a variety of senior positions in the U.S. Department of State, including Deputy Assistant Secretary for European Affairs; U.S. Special Coordinator for Southeast European Stabilization; Associate Director of the Policy Planning Staff for two U.S. Secretaries of State; and Director for Policy in the Bureau of European Affairs.
Tamara Kalandiya

Tamara Kalandiya serves as the Chief Financial Officer at the Citizens for Responsible Energy Solutions (CRES) and the CRES Forum. With a dynamic career spanning over two decades, she boasts 22 years of diverse experience in financial management, non-profit executive leadership, and educational program development. Prior to her engagement with CRES in 2023, Tamara contributed as the CFO and COO of the Middle East Institute, spearheading the inception of the Frontier Europe Initiative, which further evolved into the Black Sea Program at the Institute. In her earlier professional pursuits, Tamara embraced pivotal roles at the International Medical Corps, a leading global humanitarian aid organization. Outside her professional commitments, Tamara is ardently engaged in volunteer work. She founded the Academy of Georgian Heritage, a U.S.-based educational institution. Additionally, she has been entrusted with the financial oversight of the Sunflower Network, a dedicated non-profit entity aiming to provide critical assistance to Ukrainians in distress. A certified CPA, Tamara finds solace in Maryland, where she resides with her husband and their three school-age children.
Craig Kennedy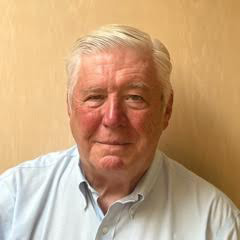 Craig Kennedy is a Senior Fellow at American Purpose and at The Giving Review. He is a former President of the German Marshall Fund and the Joyce Foundation.
Andreas Umland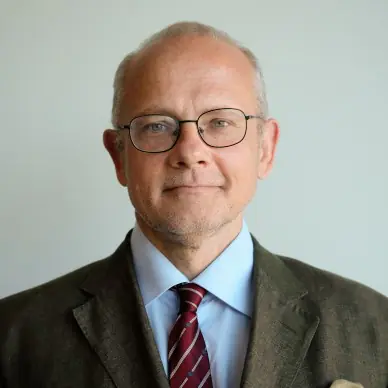 Andreas Umland is an analyst at the Stockholm Centre for Eastern European Studies (SCEEUS) at the Swedish Institute of International Affairs. Umland is based in Kyiv. Andreas Umland is also an Associate Professor of Political Science at the National University of Kyiv-Mohyla Academy. Umland holds a PhD in Politics from Cambridge, DrPhil in History as well Diploma in Politology from FU Berlin, MPhil in Russian Studies from Oxford, and MA in Political Science from Stanford (for full list see CV). Umland was a researcher at Stanford's Hoover Institution as well as Harvard's Weatherhead Center, and taught at the Ural State University in Yekaterinburg, St. Antony's College Oxford, Shevchenko University of Kyiv, Catholic University of Eichstätt, and University of Jena. He is the editor of the ibidem Press book series "Soviet and Post-Soviet Politics and Society" and "Ukrainian Voices."
Veronika Velch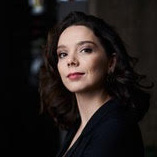 Veronika Velch, PhD, is Senior Advocacy Director at Ridgely Walsh Veronika is communications expert, Veronika has extensive experience in international public affairs, human rights work and political campaigns. Born in Ukraine, where she earned a PhD in International Relations, Veronika has broad knowledge of Ukrainian and Russian politics. She directs the company's human rights work and focuses on national security and privacy issues. Before she moved to the U.S., Veronika led communications efforts for an organization created to advance fair election practices in Ukraine. She is co-founder of a Ukrainian national initiative, "Follow the Money," that advocates for political finance reform. She has a Masters Degree in Advocacy in the Global Environment from The George Washington University and is the recipient of the Mark and Debbie Kennedy Frontiers of Freedom Award for international human rights advocacy and is fluent in Ukrainian and Russian. Veronika is Senior Fellow of National Security & Innovations and Technology at Rainey Center. She serves on the Board of Advisors at Samizdat Online, a web project that helps internet users in Russia, Iran, and elsewhere see censored news without the need of a VPN.