Dimitar Bechev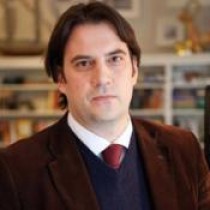 Dr. Dimitar Bechev is a lecturer at the Oxford School of Global and Area Studies and a visiting scholar at Carnegie Europe. He has published extensively, in both academic and policy format, on EU foreign relations, the politics of Turkey and the Balkans, Russian foreign policy, and energy security. His book Rival Power, published by Yale University Press in 2017, explores Russia's role in Southeast Europe (Balkans, Greece, Cyprus, and Turkey). He has held research and teaching positions at Oxford and Hitotsubashi University in Tokyo as well as visiting fellowships at Harvard and the London School of Economics. From 2010 to 2014, he was the head of the European Council on Foreign Relations (ECFR) office in Sofia.
Andrei Covatariu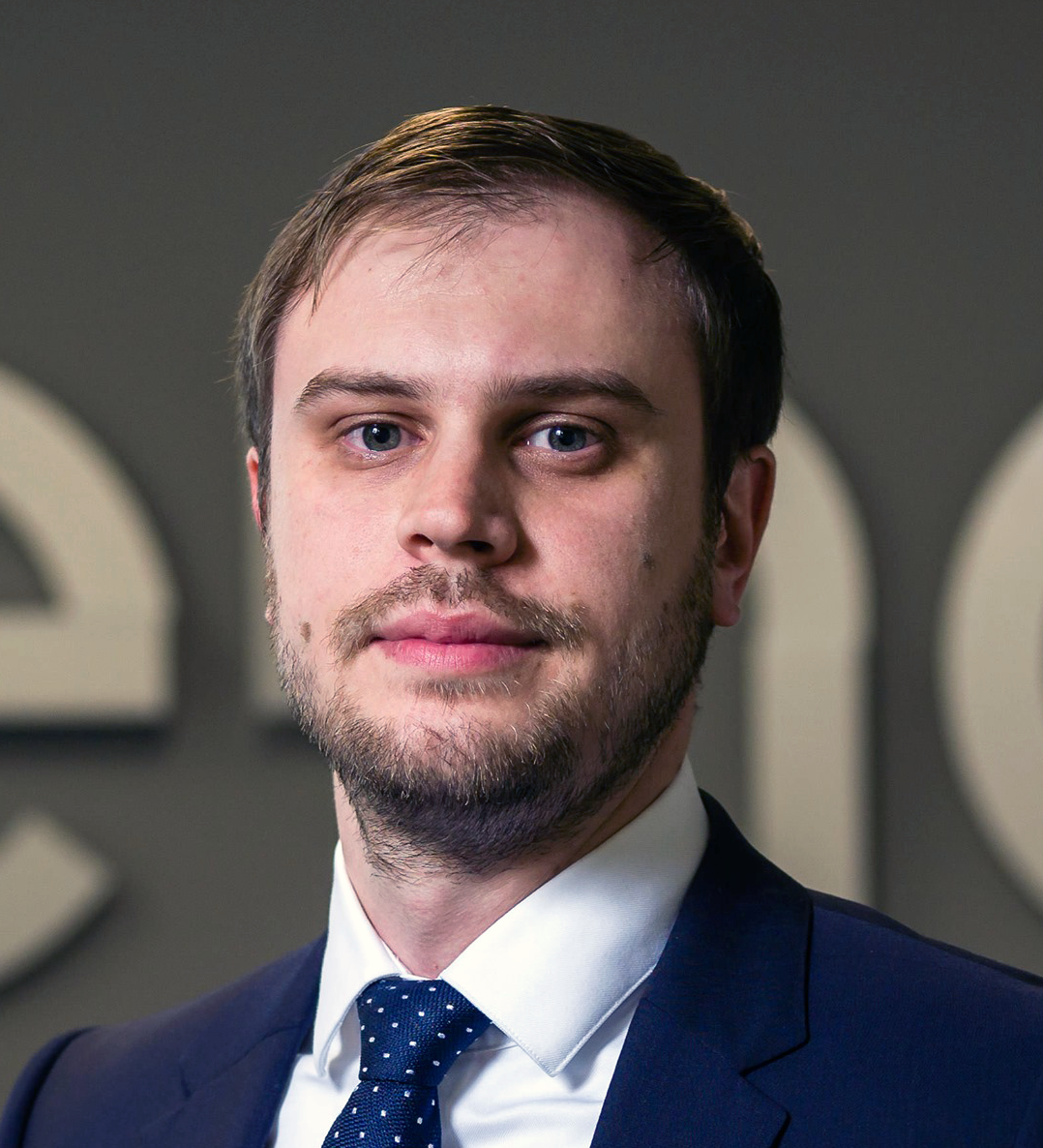 Andrei Covatariu is an international energy and climate change expert and a Non-resident Scholar in the Climate and Water Program at the Middle East Institute. His activity focuses on climate and energy policies, concentrating on the energy transition process and its geopolitical, economic, and social challenges. Andrei's views and policy analyses are regularly published and cited in international media. Andrei is currently an expert on the Task Force on Digitalization in Energy at the United Nations Economic Commission for Europe (UNECE). He is also a consultant for the Public Power Corporation (PPC) utility company in Greece, acting as a climate policy advisor for the CEO and chairman. In addition, Andrei is a senior research associate at the Energy Policy Group think tank in Romania. In 2021, Andrei co-founded ECERA, a network of sustainability practitioners aiming to produce policy-relevant knowledge, helping governments, companies, NGOs, universities, and others navigate the various facets of sustainability. 
Andrei Iovu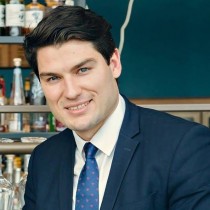 Andrei Iovu is a Fellow for MEI's Frontier Europe Initiative, with a focus on the breakaway territories of the Black Sea region. He works as an attorney-at-law and is a member of the Bar Association of the Republic of Moldova. He ​holds a PhD in Constitutional Law from the Moldova State University and a Master's from University College of London. Andrei previously worked for the OSCE High Commissioner on National Minorities, UNDP Moldova, and was a researcher at the Institute for Public Policy in the Republic of Moldova. Andrei works closely with government institutions, civil society, and international organizations on matters related to policy development and democratization.
Nona Mamulashvili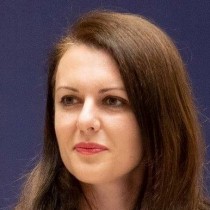 Nona Mamulashvili is a fellow with MEI's Frontier Europe Initiative. She currently leads the Caucasus Economic Policy Institute, a think tank promoting structural change and institutional development through policy research and advocacy in the Caucasus. Nona is the President of the Georgian Swiss Business Association and a Vice President at the Union of Business Women in Georgia. Previously, she worked as the Regional Director for Pfizer covering Caucasus and Central Asian countries. Nona also has extensive experience working in the public sector; she served as the Senior Advisor to the Analytical Group of President of Georgia between 2005-2007, and later as a political analyst at the Ministry of Foreign Affairs of Georgia.
Ekaterine Meiering-Mikadze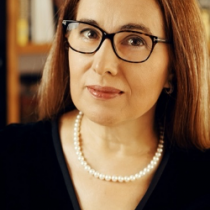 Ekaterine Meiering-Mikadze is a diplomat and development professional who served between 2004 and 2017 in subsequent postings as ambassador of Georgia to Jordan, Lebanon, Iraq as well as the countries of the Gulf Cooperation Council (GCC) Kuwait, Bahrain, Qatar, the United Arab Emirates, Oman and Saudi Arabia, where she was the first ever female ambassador to be accredited. Prior to joining the foreign service, Ekaterine worked in various research institutions and on a range of consulting assignments in Europe and the Middle East. Her work focused on migration issues and societal change, political Islam, Energy, GCC-EU relations, trade and investments, and South Caucasus. Ekaterine studied at Tbilisi State University, the University of Tunis, and the Institut d'Etudes Politiques in Paris, where she graduated with a DEA in political science.
Ayaz Rzayev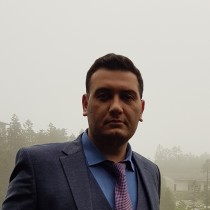 Ayaz Rzayev is a Baku-based researcher covering issues of regional security in the Black Sea and the South Caucasus. Ayaz's main focus is security and military developments across multiple domains, including developments in cyber warfare capabilities of regional stakeholders. His work has appeared in the United Nations University Institute on Comparative Regional Integration Studies, Jamestown Foundation's Eurasia Daily Monitor, The Diplomat, and elsewhere. Ayaz is also a research fellow at the Topchubashov Center in Baku, Azerbaijan. He received his Master's degree from the University of Bologna (Italy) and his Bachelor's degree from Baku State University (Azerbaijan).
Natia Seskuria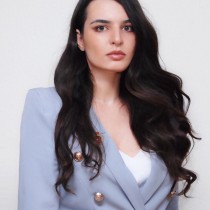 Natia Seskuria is an associate fellow at the Royal United Services Institute (RUSI) and serves at the Office of the National Security Council (NSC) of Georgia. She has a broad experience in policy-making, strategic foresight and provides analysis on international security and defense planning, with a focus on Russia and Eurasia. She is also a Lecturer in Russian Government and Politics. Natia has served at the Ministry of Defense of Georgia and worked for the Foreign Editor of The Sunday Times of London. She researches and publishes on Russia's defense and security policy and its relations with Georgia. Additionally, Natia worked as an independent researcher and consultant, advising private sector on political, strategic and operational risks.
Maryna Venneri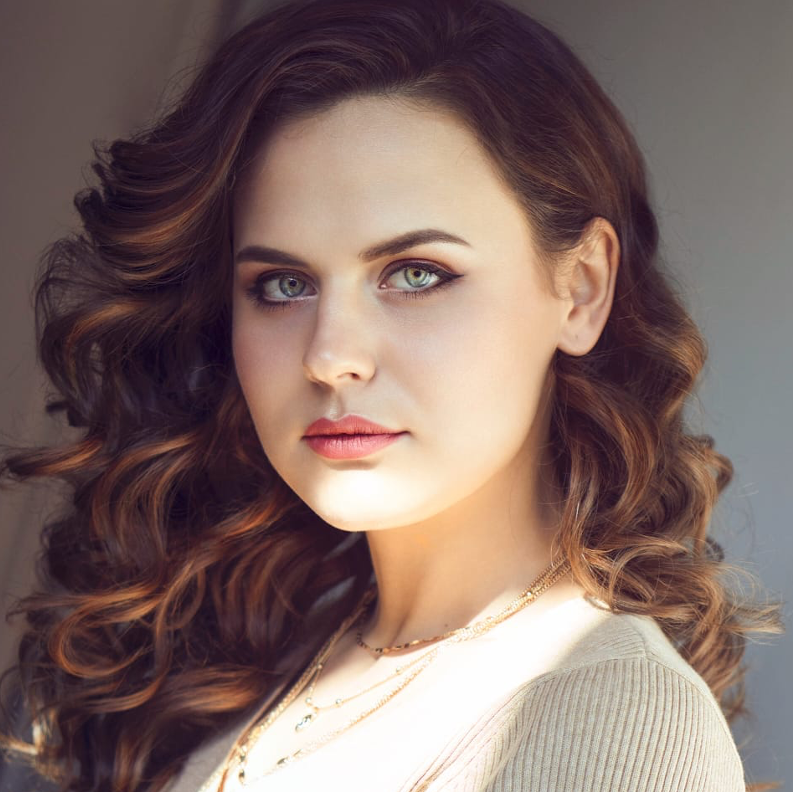 Maryna Venneri is a Ukrainian freelance writer providing policy analysis and academic research on the Eastern European region with a specific focus on civil war studies. She was previously a fellow with MEI's Frontier Europe Initiative working on Black Sea security. She is a graduate in European and Global Affairs, an activist, and a researcher of the Eastern European region. Previously, Maryna worked as a Program Associate at the Club of Three, a Franco-German-British leadership initiative in London, and  as a Human Rights Social Media Trainee at the Ukrainian NGO "Right to Protection," an executive body of the UNHCR Ukraine.
Rusudan Zabakhidze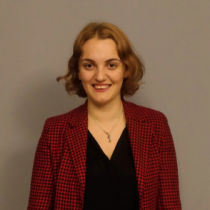 Rusudan Zabakhidze is a research development consultant for Council for European Studies at Columbia University (CES). In this capacity, she coordinates the annual International Conference of Europeanists, CES Digital Hub, and CES Insights webinar series. Previously, Rusudan briefly worked at Open Society Foundation's Eurasia Program in London, UK. Rusudan has vast experience working with civil-society organizations in Georgia focusing on the issues of democratization, conflict transformation, European Integration, and non-formal education. Rusudan has completed visiting research fellowships at the Embassy of Georgia to Ireland, Council for European Studies, and GLOBSEC - a Bratislava based think tank. Rusudan obtained her MSc in Security, Intelligence and Strategic Studies from the University of Glasgow, Dublin City University, and Charles University in Prague with a specialization in strategic studies. She holds a BA in International Relations from Tbilisi State University. Rusudan has also been an Erasmus exchange student at the Department of European Studies at Comenius University in Bratislava.
Paskal Zhelev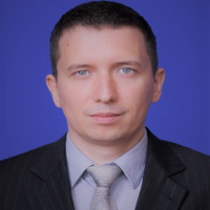 Paskal Zhelev, Ph.D. is an Associate Professor of International Economic Relations at the University of National and World Economy (UNWE) in Sofia, Bulgaria. He has extensive international teaching experience in international political economy, international economics, and global economy. His research interests are in the field of international trade, international competitiveness, industrial policy, foreign direct investment, and regional economic integration. Dr. Zhelev served as Secretary-General for International Cooperation at the UNWE-Sofia (2016-2019). In 2019 he took part in the Top Management Program of the Ministry of Education and Science of Republic of Kazakhstan and was Vice-Rector for International Affairs and Internationalization at the Korkyt Ata Kyzylorda State University. Currently, he is Vice-Dean for Quality Assurance and International Cooperation of the Faculty of International Economics and Politics at the UNWE-Sofia. Dr. Zhelev is a member of the Governing Board of the Union of Economists in Bulgaria and the Management Committee of the Association of Economic Universities of South and Eastern Europe and the Black Sea Region (ASECU).