Member Biographies
The Countering Terrorism & Extremism Program's Advisory Council is a body of venerable individuals committed to supporting the program's mission to generate a more locally-rooted understanding of the threats and challenges of today and tomorrow - grasping where they come from and why they come about, and most importantly, how to more effectively and sustainably defeat them.
---
Saud al-Sarham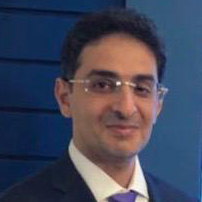 Saud al-Sarhan, Ph.D. is the Secretary-General of the King Faisal Center for Research and Islamic Studies. He is also a Senior Honorary Research Fellow in the College of Social Sciences and International Studies, Exeter University, as well as a Distinguished International Affairs Fellow of the National Council on US-Arab Relations. He is an Associate Fellow at the International Centre for the Study of Radicalisation (ICSR) at King's College London and is on the Board of Prince Saud Al-Faisal Institute of Diplomatic Studies, Ministry of Foreign Affairs, Saudi Arabia. He is currently working on the ideology of political Islamic groups; violence and its justifications in Islamic ideology, and Islamic studies.
Tricia Bacon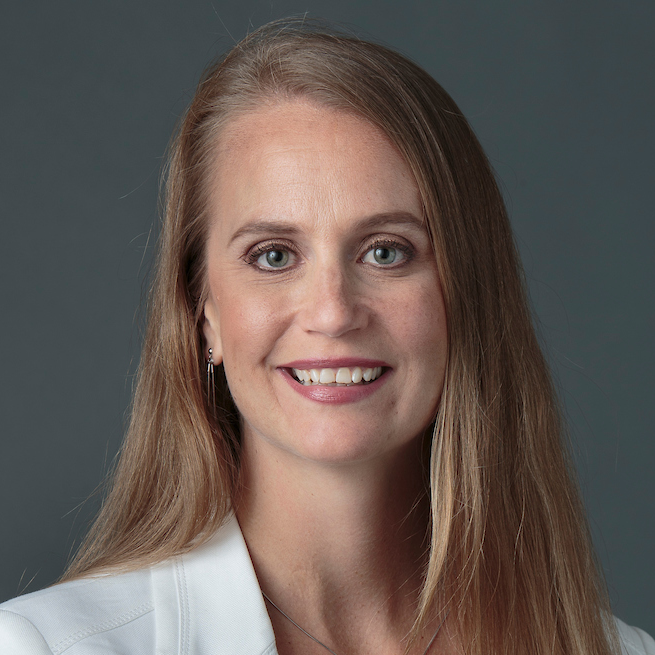 Tricia Bacon, PhD, is an Associate Professor at American University's School of Public Affairs. She earned her PhD in International Relations at Georgetown University. She is the author of Why Terrorist Organizations Form International Alliances published with University of Pennsylvania Press in May 2018. Prior to her employment at American University, Dr. Bacon worked on counterterrorism for over ten years at the Department of State, including in the Bureau of Intelligence and Research, the Bureau of Counterterrorism, and the Bureau of Diplomatic Security.
Richard Barrett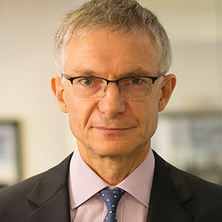 Richard Barrett has been working to understand and mitigate the causes and consequences of violent extremism since 2000, first with the British Government, then at the United Nations, and now in the private sector. He is a frequent speaker at conferences and in the media and has written may research papers and book chapters. In 2016 he founded The Global Strategy Network (TGSN), an international group of experts in the policy and practice of building community resilience to violent extremism.  TGSN holds contracts from governments and international organisations in several parts of the World.
Barbara Bodine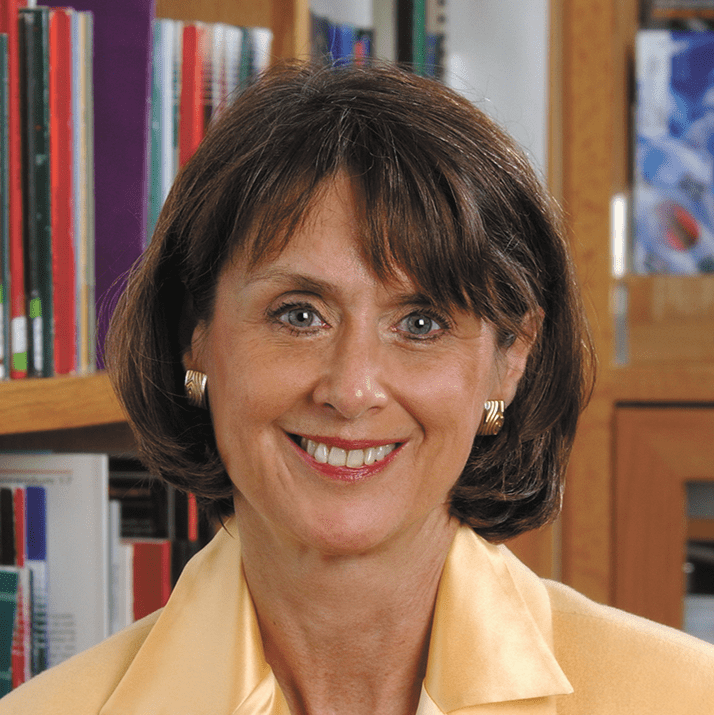 Ambassador (ret.) Barbara K. Bodine is Distinguished Professor in the Practice of Diplomacy and concurrent Director of the Institute for the Study of Diplomacy at Georgetown University. Prior to joining Georgetown University's School of Foreign Service, she taught and directed policy task forces and policy workshops on US diplomacy in the Persian Gulf region for seven years at Princeton University's School of Public and International Affairs and served as Director of the School's Scholars in the Nation's Service Initiative. Since leaving the government, Ambassador Bodine has been founding Director of the Governance Initiative in the Middle East and Senior Fellow at the Kennedy School of Government and the Robert Wilhelm Fellow at MIT's Center for International Studies.
Joseph Brandifino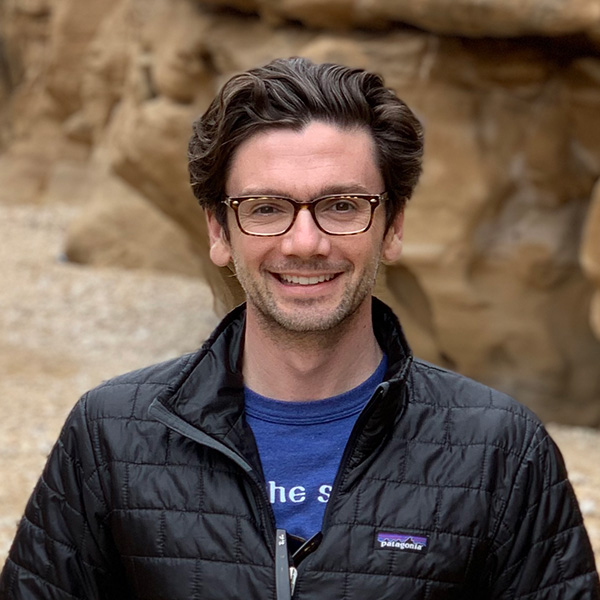 In my current role, I am a Director of Production Security & Intelligence at Netflix. Prior to joining Netflix, I earned a Master in Public Policy from the Harvard Kennedy School and a Master of Business Administration from the Yale School of Management. While at Harvard I participated in the Belfer Center for Science and International Affairs Defending Digital Democracy Project. I have also served as an Operations Officer in the National Clandestine Service at CIA. My undergraduate degree from the University of Pennsylvania is in International Relations, where I also attended the General Course at the London School of Economics. I volunteer as a member of the Yale School of Management Alumni Advisory Board and am fortunate to be a member of the Defense Council for the Truman National Security Project and a member of the Pacific Council on International Policy.
Chris Costa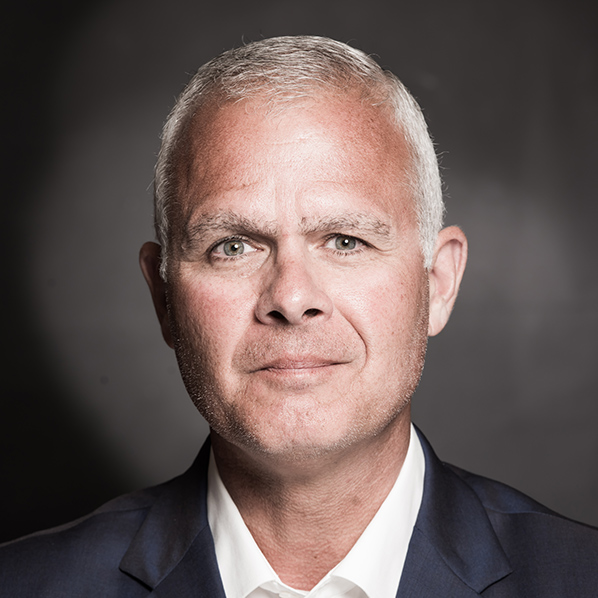 Christopher P. Costa is the Executive Director of the International Spy Museum and a 34-year veteran of the Department of Defense.  He served 25 years in counterintelligence, human intelligence and with special operations forces (SOF) in the United States Army, in Central America, Europe, and throughout the Middle East.  He ran a wide range of intelligence and special operations in Panama, Bosnia, the first and second Iraq wars, and Afghanistan.  Colonel Costa earned two Bronze stars for sensitive human intelligence work in Afghanistan.  Assigned to the Naval Special Warfare Development Group with Navy SEALs, he served as the first civilian squadron Deputy Director.  In 2013, Costa was inducted into the United States Special Operation's Commando Hall of Honor for lifetime service to US Special Operations. During the first year of the Trump administration, he was the Special Assistant to the President & Senior Director for Counterterrorism at the White House.  
Edmund Fitton-Brown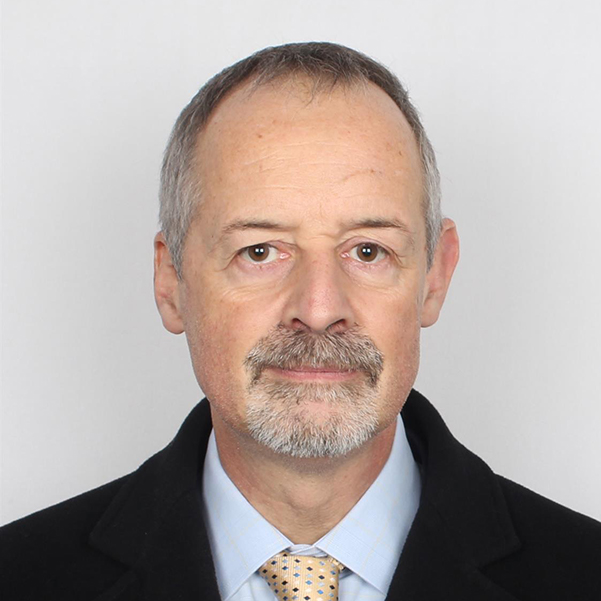 Edmund Fitton-Brown is a former British diplomat. He graduated from Cambridge University and joined the Foreign Service in 1984. His career included postings in Finland, Egypt, Kuwait, Saudi Arabia, Italy and the United Arab Emirates; and culminated as Ambassador for Yemen. He joined the United Nations in 2017 as an Expert with the ISIL/Al-Qaida/Taliban Sanctions Monitoring Team before taking over as Coordinator of the Team in January 2018. He speaks Arabic and is best known as a specialist in the Middle East, regional security and counter-terrorism. In his present position, he is based in New York and also functions as the UN's principal authority on the global threat posed by ISIL and Al-Qaida. He has a daughter and two sons. 
Danny Glaser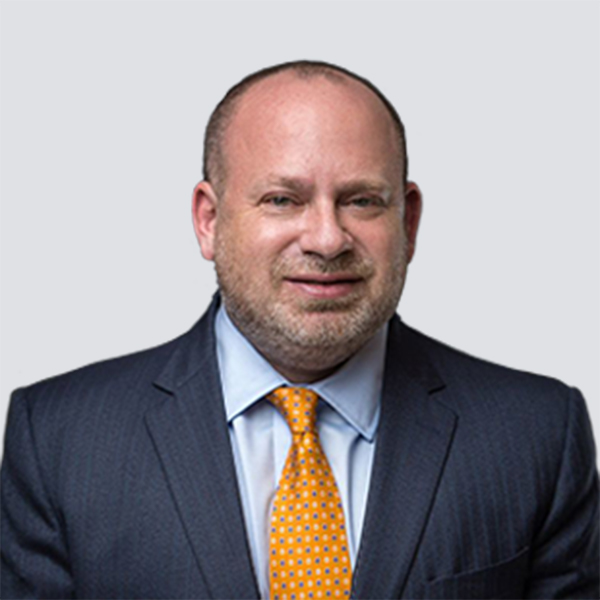 Daniel L. Glaser is the global head of jurisdictional services and the head of Washington, DC office with the Financial Integrity Network. Daniel served as Assistant Secretary for Terrorist Financing and Financial Crimes in the U.S. Department of the Treasury's Office of Terrorism and Financial Intelligence from May 2011 through January 2017. Daniel previously served as Treasury's Deputy Assistant Secretary for Terrorist Financing and Financial Crimes from November 2004 to May 2011; as Head of the U.S. Delegation to the Financial Action Task Force (FATF) from 2001-2011; and co-chair of FATF's International Cooperation Review Group from 2007-2017. Earlier in his career, Daniel served as the inaugural Director of the Treasury Department's Executive Office of Terrorist Financing and Financial Crimes and as Senior Counsel for Financial Crimes in the Treasury's Office of the General Counsel. He also served as an attorney for the U.S. Secret Service. Daniel currently serves on the board of directors of the Qatar Financial Centre Regulatory Authority, and on the board of advisors of the Center on Economic and Financial Power at the Foundation for Defense of Democracies. He previously served on HSBC's Middle East Financial Risk Advisory Committee.
Karen Greenberg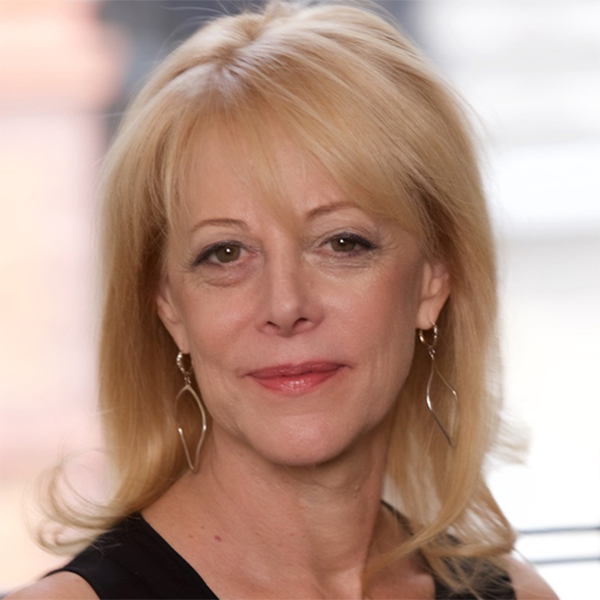 Karen J. Greenberg is the Director of the Center on National Security at Fordham Law, an International Studies Fellow at New America, and a permanent member of the Council on Foreign Relations. Greenberg specializes in the intersection between national security policy, the rule of law and human rights. Greenberg is the host of "Vital Interests Podcast," and the editor-in-chief of three on-line publications: The CNS/Soufan Group Morning Brief (2007-present), the CNS/Aon Cyber Brief (2011-present), and Vital Interests Forum (2019-present).  She has written and edited numerous books including: Rogue Justice: The Making of the Security State (Crown, 2016), The Least Worst Place: Guantanamo's First 100 Days (Oxford, 2009), Reimagining the National Security State: Liberalism on the Brink (Cambridge, 2020) and The Torture Papers: the Road to Abu Ghraib (Cambridge, 2005).  Her work has been featured in the NYTimes, the Washington Post, the LA Times, the Nation, the Atlantic and many other major news outlets. She is a frequent guest on national television and radio shows. 
Jane Marriott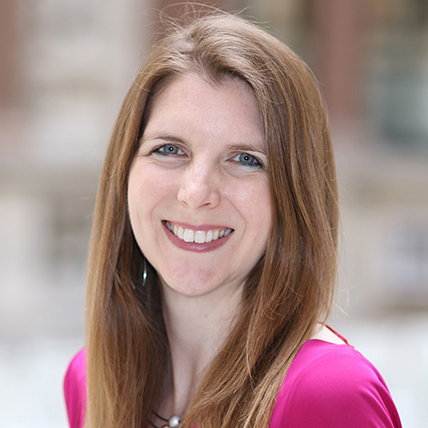 Jane is a British career diplomat specialising in security, counter terrorism and Middle East issues. She is currently the UK High Commissioner (Ambassador) to Kenya, and was Ambassador to Yemen from 2013-2015; and both deputy, then acting Ambassador to Iran (2010-12). From 2016-2019, she established the UK's Joint International Counter Terrorism Unit, bringing together international and domestic policy to anticipate and counter terrorist threats. She has been posted twice to Iraq (2003-2006) and worked in or on Afghanistan issues for four years. She has been published in Gender and Diplomacy (ed. Jennifer A. Cassidy, Routledge 2016) and Embassies in Crisis (ed. Rogelia Pastor-Castro & Martin Thomas, Routledge 2020). She is a Trustee for the Mines Advisory Group, a demining charity. Jane has committed to only ever doing jobs that make a difference, are interesting and are fun. She enjoys hiking, history books and watching anything from the DC Comics/Marvel Universe.
John McLaughlin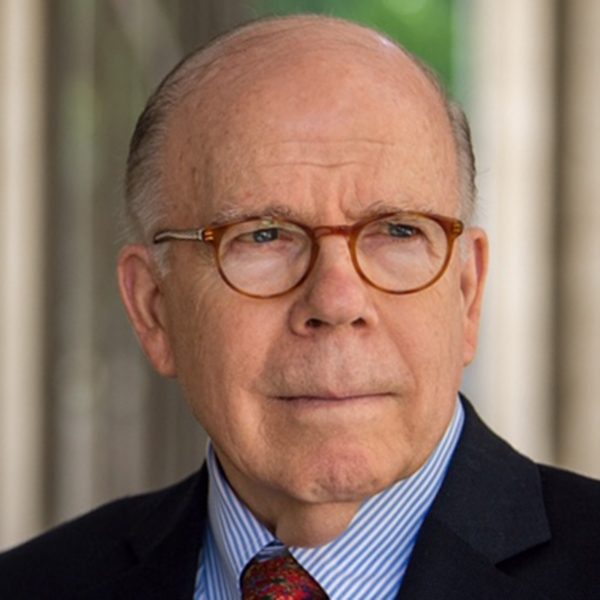 John E. McLaughlin is the Distinguished Practitioner in Residence at the Johns Hopkins School of Advanced International Studies (SAIS) where he teaches a variety of courses and conducts research. Mr. McLaughlin served as Acting Director of Central Intelligence from July to September 2004 and as Deputy Director of Central Intelligence from October 2000 to July 2004. He was a US Army Officer in the 1960s, with service in Vietnam.  During his CIA service, Mr. McLaughlin worked on nearly every part of the world and supervised work on analysis, clandestine operations, and technology. He is the recipient of numerous awards, including the National Security Medal, and is a member of the Council on Foreign Relations. He comments on foreign affairs in various media, testifies in Congress, and writes frequently on intelligence and foreign affairs in a variety of publications, including a biweekly column at www.ozy.com.
Nick Rasmussen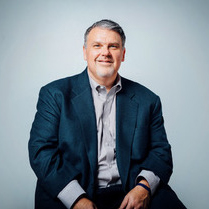 Nicholas Rasmussen is the inaugural Executive Director of the Global Internet Forum to Counter Terrorism (GIFCT). A national security professional with more than 27 years in U.S. government service, Rasmussen served in senior posts across three administrations, including as Special Assistant to the President and Senior Director for Counterterrorism at the National Security Council staff under Presidents Bush and Obama before being appointed Director of NCTC by President Obama and continuing his tenure at the request of President Trump's administration. From 1991-2001, he served in policy positions at the Department of State, focused on the Middle East. Rasmussen holds appointments as Visiting Professor of Practice at the School of Law, University of Texas at Austin; as Distinguished Visiting Fellow at the National Security College of Australia National University; and as Distinguished Professor of Practice at the Sandra Day O'Connor College of Law at Arizona State University. He is also a Non-Resident Senior National Security Fellow at the McCain Institute for International Leadership, where he served as Senior Director of National Security and Counterterrorism programs from 2018 to 2020.
Tom Sanderson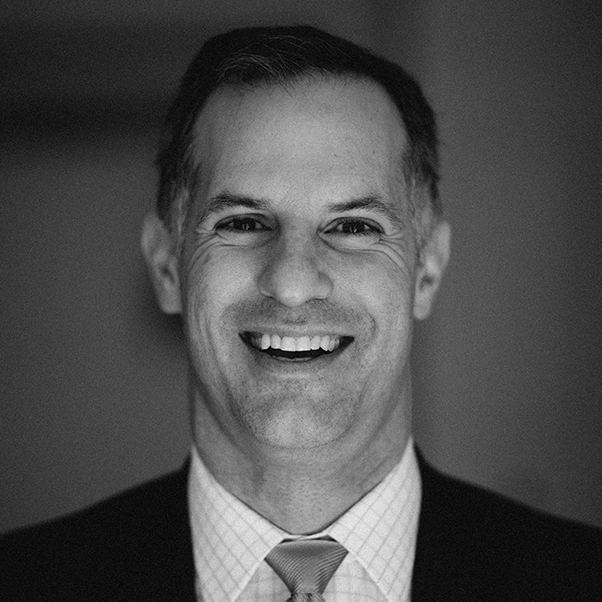 Tom Sanderson is a consultant and the co-founder and former director of the Transnational Threats Project at the Center for Strategic & International Studies (CSIS) where he conducted field work across 75 countries, engaging a full spectrum of sources including NGOs, journalists, terrorists, traffickers, refugees, intelligence officials, and clergy. Over 25 years of counterterrorism and geopolitical risks analysis, Sanderson produced dozens of reports on threats in Asia, Africa, Europe, and the Middle East, and published in The Economist, New York Times, Washington Post, and CTC Sentinel. Tom testifies before the U.S. Congress, provides expert commentary for the media, and teaches four courses for the U.S. Intelligence Community. As a fulltime consultant, Sanderson provides global risk assessments for the private sector. Prior to CSIS, he researched WMD terrorism for the Defense Intelligence Agency (via SAIC). Tom held fellowships at the American Academy in Berlin and at Fudan University in Shanghai. Sanderson holds a B.A. and an Honorary Doctor of Laws from Wheaton College in Massachusetts and an M.A. from the Fletcher School of Law and Diplomacy at Tufts University.
Karin von Hippel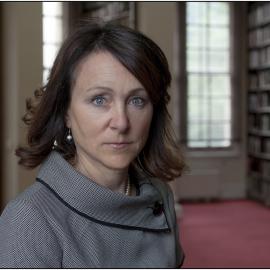 Dr Karin von Hippel became Director-General of the Royal United Services Institute (RUSI) on 30 November 2015. She joined RUSI after serving for nearly six years in the US Department of State as a Senior Adviser in the Bureau of Counterterrorism, then as a Deputy Assistant Secretary in the Bureau of Conflict and Stabilization Operations, and finally, as Chief of Staff to General John Allen, Special Presidential Envoy for the Global Coalition to Counter-ISIL. Prior to that, she co-directed the Post-Conflict Reconstruction Project at the Center for Strategic and International Studies in Washington, DC and was a senior research fellow at the Centre for Defence Studies, King's College London. She has also worked for the United Nations and the European Union in Somalia and Kosovo, and has direct experience in over two dozen conflict zones.