Cyber Program Graduate Fellows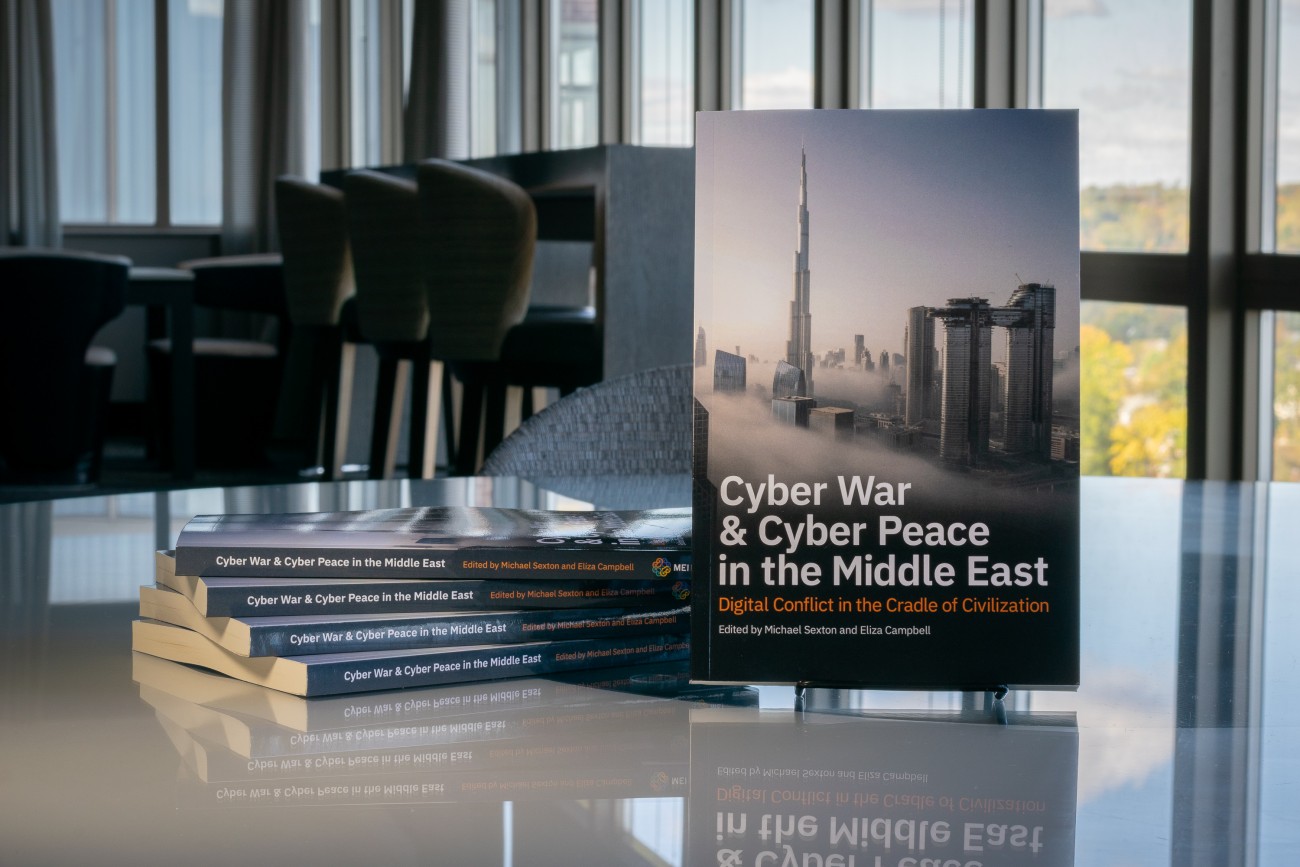 New Book from MEI's Cyber Program
---
Available in print and electronically, and with a foreword by top national security and cyber expert Richard A. Clarke, this is the first anthology of its kind to specifically detail cyber warfare in the Middle East.
MEI Cyber Study Group
---
The research goals of the Program are supported by quarterly meetings of a Study Group composed of experts from diverse sectors including USG, regional governments and embassies, think tanks, energy, IT, defense, law, and others. The Study Group provides input and discussion on ongoing developments in cybersecurity, discusses various threats and opportunities, identifies confluences of priorities, and compares best practices. It also identifies other experts working on these issues and areas for potential collaboration.
This group serves as an evolving repository of knowledge and discussion on the issues that will inform the Cyber Program's ongoing research goals and priorities, and aims to create a more interdisciplinary body of knowledge on the intersection of Middle East affairs and cybersecurity issues. The Group's discussion and findings have resulted in a variety of products and outcomes, including a white paper on disinformation in the Middle East, an upcoming academic article on cyber peace and de-escalation, and others.
Upcoming Events
No events are currently scheduled for this program. Subscribe to our mailing list to receive notification of events as they are added to the calendar.
Cyber Program Blog
Contributions by graduate scholars in MEI's Cyber Program
---