Odeh Aburdene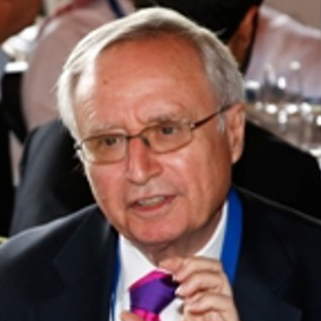 Odeh Aburdene is President of OAI Advisors, which provides advice and consults on Middle East business, energy, and private equity. Board member of the Atlantic Council and the Scowcroft Center. Prior to that he was a managing partner of Capital Trust S.A., where he remains a senior advisor. He is among others a member of the Council on Foreign Relations and of the International Advisory Board of the Fletcher School of Law and Diplomacy. He received his Ph.D. from Fletcher School of Law and Diplomacy, specializing in oil economics.
Abed Awad

Abed Awad is a founding partner of Awad & Khoury, LLP located in Hasbrouck Heights, New Jersey. His practice in the New Jersey/New York area focuses on complex family law, Sharia-compliant estate planning, Islamic law and business law. Awad is AV rated by Martindale and is a fellow of the International Academy of Family Lawyers. Awad has native fluency in Arabic and is an international expert in Islamic law and the laws of Muslim countries. Awad has testified, consulted, and/or provided expert reports for courts and attorneys throughout the United States, Canada, the United Kingdom, and Singapore concerning the interpretation and application of Shari'a (Islamic law) and the laws of Muslim countries. Awad was an adjunct law professor at Rutgers Law School, Newark (2003-2019), and has taught at Pace Law School and Seton Hall Law School. Awad was also a contributor and U.S. Editor for Harvard Law School's Islamic Legal Studies Program ShariaSource portal (2016-2019). Awad has more than 200 television and radio appearances as a political and/or legal commentator for numerous media outlets, including Al-Jazeera, The New York Times, ABC, CNN, Canadian Broadcasting Corporation, BBC, NPR, Palestine TV, Dream TV, France 24 (Arabic), and Al-Arabia.
Khaldoun Baghdadi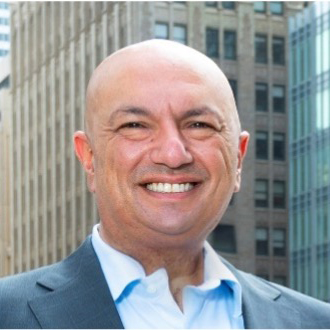 Khaldoun Baghdadi is a shareholder in the law firm of Walkup, Melodia Kelly & Schoenberger in California. He has practiced civil trial law for over two decades, and taught trial advocacy at UC Berkeley Law School as well as UC Hastings. His notable cases include the Johnson and Johnson hip implant trials, the Pacific Gas and Electric wildfires as well a number of civil rights claims. Khaldoun served via Mayoral appointment to the San Francisco Human Rights Commission, a body which he eventually chaired. He proudly notes that he was the first Palestinian-American to serve on the Commission, but not the last.
Noura Erakat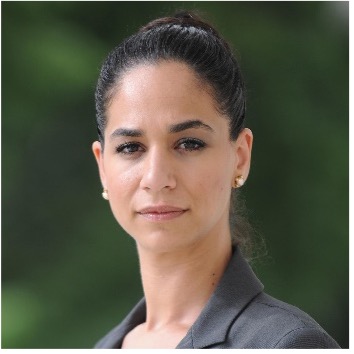 Noura Erakat is a human rights attorney and Assistant Professor at Rutgers University in the Department of Africana Studies and the Program in Criminal Justice. She has served as legal counsel to the U.S House of Representatives and as a legal advocate for Palestinian refugee rights at the United Nations. She is author of the book, Justice for Some: Law as Politics in the Question of Palestine" published by Stanford University Press in 2019 and co-founding editor of the online journal Jadaliyya.
Dr. Manal Fakhoury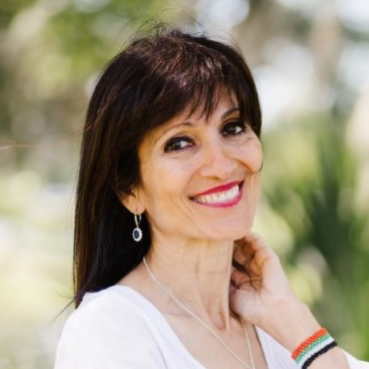 Manal Fakhoury is CEO of Vestech Partners (Legacy Wealth) as well as President and CEO of Fakhoury Leadership International. In addition to serving as an investment advisor and angel investor, Manal's career includes stints as a consultant pharmacist, inspirational speaker, coach and trainer. With over 30 years of for-profit and non-profit leadership experience, she serves on many national and community boards, including YMCA Executive Board, AHA, Rotary Member, ING Trustee, Truist Bank board of directors, Toastmasters International, Founder and President of Ollin Women International, curator for TEDxOcala, TEDx speaker, and Gavel Club Counselor for the Florida Department of Corrections (FDOC), and Graduate of Leadership Florida. Manal has been recognized with many professional and community awards, including Pharmacist of the Year, Person of the Year, Business Women of the Year, Communicator or the Year, Volunteer of the Year, Webster's Distinguished Alumni Award, and United Way Community Service Award. Manal earned her undergraduate and doctorate degrees from the University of Southern California, and conducted her clinical residency at Shands Hospital. She earned her MBA from Webster University, where she was awarded the Most Outstanding Business Student Award.
Samia Farouki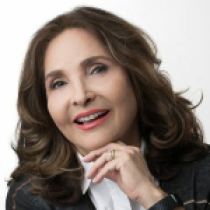 Samia Farouki is the Founder and CEO of HiiFinance Corporation, a global investment company. Outside her business world of investments, she has dedicated her time, efforts and energies to the fields of education, arts and women's empowerment. Mrs. Farouki has served as a member of the board of directors of the Lab School of Washington, Folger Shakespeare Library, Vital Voices, Corcoran Gallary, D.C. region Teach for America, Kennedy Center International Committee for the Arts, Arab American cultural foundation, King Hussein Cancer Center, The Washington Opera Company, King Hussein Foundation, Tomorrow's Youth, and as co-chair of Aspen Institute Middle East programs.
Lara Friedman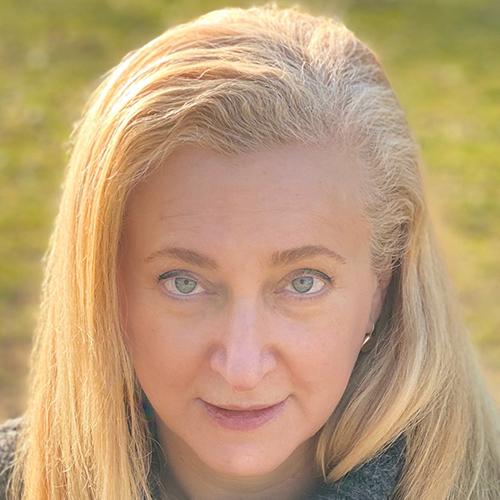 Lara Friedman is the President of the Foundation for Middle East Peace (FMEP). With more than 25 years working in the Middle East foreign policy arena, Lara is a leading authority on U.S. foreign policy in the Middle East, with particular expertise on the Israeli-Arab conflict, Israeli settlements, Jerusalem, and the role of the U.S. Congress. She is published widely in the U.S. and international press and is regularly consulted by members of Congress and their staffs, as well as by diplomats, policy-makers, and journalists in the U.S. and abroad. In addition to her work at FMEP, Lara is a Contributing Writer at Jewish Currents and a non-resident fellow at the U.S./Middle East Project (USMEP). Prior to joining FMEP, Lara was the Director of Policy and Government Relations at Americans for Peace Now, and before that she was a U.S. Foreign Service Officer, serving in Jerusalem, Washington, Tunis and Beirut. She holds a B.A. from the University of Arizona and a Master's degree from Georgetown's School of Foreign Service.
Rula Jebreal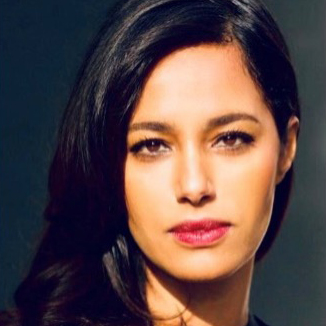 Rula Jebreal is a Visiting Professor at the University of Miami, where she teaches journalism and communication. Jebreal served on the G7 Gender Equality Advisory Council, a body relaunched by French President Emmanuel Macron. Jebreal is an award-winning Journalist, author and foreign policy expert who has received accolades for her groundbreaking work in Italy, the United States and across the Middle East. In May 2017, Jebreal was enlisted to introduce former President Barak Obama at his first European public appearance since leaving office, at which he gave the keynote speech on food security and climate change, at the Global Innovation Summit. Jebreal is an on-air foreign policy expert she appears frequently on CNN, MSNBC, Bloomberg, HBO NBC, and France-24 she has written many op-eds for the New York Times, and the Washington Post and Foreign Policy magazine, Newsweek magazine, Time magazine. Jebreal served as a Visiting Professor at the American University of Rome (AUR). While at AUR, Jebreal was instrumental in the creation of a scholarship program for Syrian Refugees which currently provides tuition funding to six Syrian students at AUR. Recently, Rula Jebreal was awarded an honorary Doctorate in Humanities from The American University of Rome.
Rashid Khalidi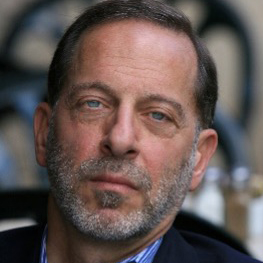 Rashid Khalidi is Edward Said Professor of Modern Arab Studies at Columbia University. He received a B.A. from Yale University in 1970 and a D. Phil. from Oxford University in 1974, and has taught at the Lebanese University, the American University of Beirut, and the University of Chicago. He was President of the Middle East Studies Association, is co-editor of the Journal of Palestine Studies. He served as an advisor to the Palestinian delegation to the Madrid and Washington Arab-Israeli peace negotiations from October 1991 until June 1993. Khalidi is author of eight books, including The Hundred Years' War on Palestine: Settler-Colonial Conquest and Resistance, 1917-2017 (2020), and Palestinian Identity: The Construction of Modern National Consciousness (rev. ed. 2010), and has co-edited three other books and published over 110 academic articles. He has written op-eds in the New York Times, Washington
Yousef Munayyer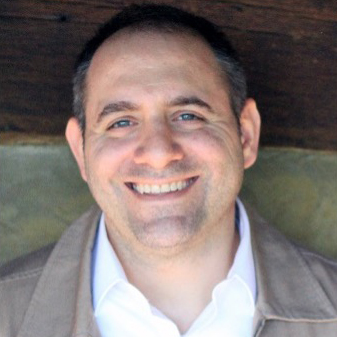 Yousef Munayyer is a Palestinian-American scholar based in Washington, D.C. Munayyer is a non-resident senior fellow at Arab Center Washington. Formerly he was the executive director of the US Campaign for Palestinian Rights and before that the executive director of the Jerusalem Fund and Palestine Center. His research interests are in repression and dissent dynamics, state/civil society relations, decision making in foreign policy and Israel/Palestine. He has published widely in both the mainstream media as well as in policy and academic journals on these topics. Munayyer received his Ph.D. in Government and Politics from the University of Maryland concentrated on comparative politics and international relations.
George Salem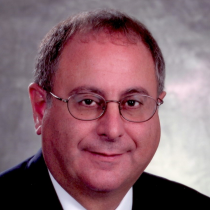 George Salem established his law practice in 2005, the same year he became a strategic advisor to DLA Piper in connection with the firm's Middle East and U.S. Department of Labor practices. From 1990 to 2004, he was a partner at the law firm of Akin, Gump, Strauss, Hauer & Feld, LLP. Mr. Salem co-founded the Arab American Institute in 1985 and currently serves as its chairman. He is a past treasurer of the United Palestinian Appeal, Inc. and a past president of the National Association of Arab Americans. He has also served on the board of directors of the American-Arab Anti-Discrimination Committee.
Susan L. Ziadeh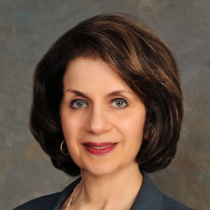 Ambassador (ret.) Susan L. Ziadeh has enjoyed a 23 year career with the U.S. Department of State where she most recently served as the Deputy Assistant Secretary of State for Arabian Peninsula Affairs in the Bureau of Near Eastern Affairs (2014-2016). From May-October 2016, Amb. Ziadeh served as NEA Acting Principal Deputy Assistant Secretary. She is a career member of the Senior Foreign Service, class of Minister-Counselor, and served as the U.S. Ambassador to the State of Qatar from 2011-2014. She served previously as the Deputy Chief of Mission at U.S. Embassy Riyadh, as the Official Spokesperson at U.S. Embassy Baghdad, and as the Deputy Chief of Mission at U.S. Embassy Bahrain. Her other overseas postings include Riyadh, Kuwait, Amman, and Jerusalem. In Washington, she was responsible for the Jordan desk, and served as Acting Deputy Director of the Office for Jordan, Syria, and Lebanon.