This week's briefing on recent news and upcoming events in the region featuring Arif Rafiq, Ibrahim Jalal, Michael Sexton and Eliza Campbell, and Alex Vatanka.
A mixed record for PM Khan's first year in office
Arif Rafiq
MEI Scholar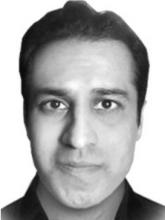 Pakistani Prime Minister Imran Khan concludes his first year in office this week with a mixed record and growing set of domestic and foreign policy challenges.
Khan has been successful at the most primary level: political survival. He rules by a coalition and has managed to retain a thin majority in the National Assembly despite disaffection among smaller parties that could bring his government down. Khan has been aided by support from the Pakistan Army and intelligence agencies as well as corruption cases that have kept key leaders of the opposition bogged down and divided.
The Pakistani economy has slowed considerably since Khan took power. GDP growth stood at 3.29 percent in the fiscal year that ended in June, which corresponded to most of Khan's first year in office, compared to 5.79 percent in 2017-18. But a slowdown was necessary. Import-based growth during the previous government's tenure triggered a balance of payments crisis. A slowdown of the economy and an IMF bailout were necessary for fiscal consolidation.
Khan's government dithered on the question of an International Monetary Fund bailout, but in doing so, may have secured a less onerous arrangement. He has attempted to boost income tax collection and phase out subsidies. But Pakistan's consumers have been hit by rising inflation. And Khan has yet to show determination to take on special interests, including the sugar industry lobby, which includes some of his top advisors, that benefit from massive subsidies.
Khan's greatest successes have been with respect to foreign policy. He has established a rapport with the crown princes of Saudi Arabia and the UAE, securing financial assistance from both countries. After Khan's visit to Washington in July, President Donald Trump — once a strong critic of Pakistan — now speaks of a "partnership" with the country as Islamabad and Washington look to push forward a political settlement with the Taliban.
Most importantly, Khan has deftly managed two crises with India: one in February, when India conducted unilateral airstrikes in Pakistani territory, and the other in July, when New Delhi annexed parts of the disputed Kashmir region under its control. Khan has shown great resolve and maturity in handling tensions with another nuclear power. In between the two crises, Khan — backed by the Pakistan Army — began backchannel talks with New Delhi to resume bilateral dialogue on their various disputes. But Pakistan also struck back when India hit its territory in February, taking down at least one Indian fighter jet in the process.
Khan is behaving like a statesman, not a populist, in a time in which both Pakistan and the rest of the world desperately need more of them.
Aden clashes undermine legitimacy in Yemen
Ibrahim Jalal
MEI Scholar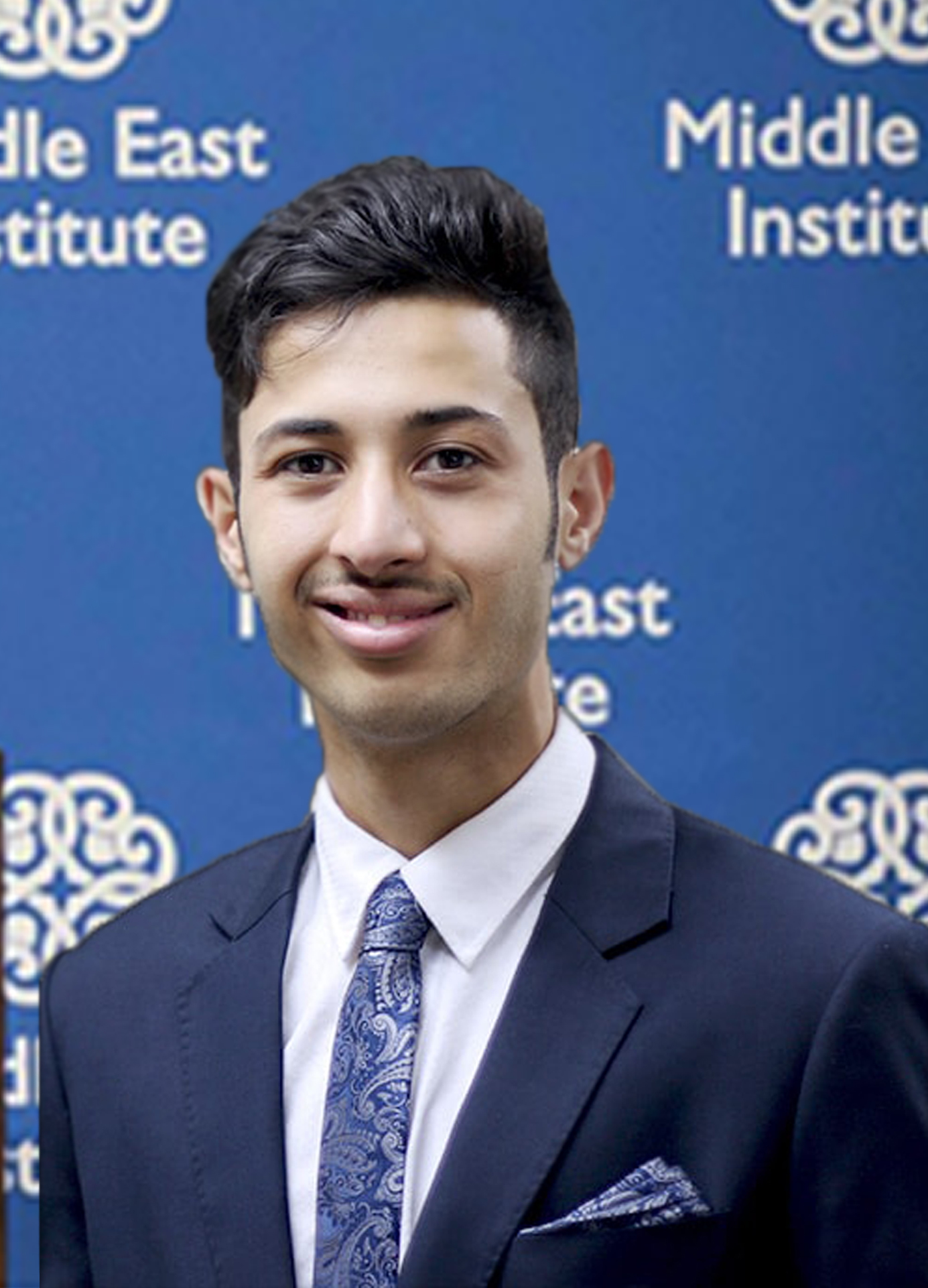 On Aug. 17, the Arab Coalition's spokesperson indicated that the "Southern Transitional Council (STC) and Security Belt Forces started [military] withdrawal and return to previous positions in Yemen's interim capital, Aden." This announcement came nearly 10 days after STC Deputy Chairman Hani Bin Braik called on southerners to liberate Aden from the Islah-influenced Government of Yemen (GoY) in the quest to reclaim southern independence, and a week after the STC tightened its grip on Aden. Interestingly, the Aden clashes between the Presidential Guards of President Abed Rabbo Mansour Hadi and the STC occurred a day after STC Chairman Aidarous al-Zubaidi met UN Envoy for Yemen Martin Griffiths in the UAE (Aug. 6).
Following a symbolic Saudi strike on an STC-held location in Aden, Bin Braik emphasized that such strikes do not frighten them given that they've faced the Houthis for years, before later shifting gears to note his appreciation for the role Saudi Arabia has played, along with Aidarous. They grasp the importance of Riyadh in their struggle and used strong rhetoric to gain southern confidence. Between these events, thousands from the southern governorates joined the "million-man parade" on Aug. 15.
Although the UAE-backed STC used the parade to demonstrate local support and attract international attention, it does not represent the entire Yemeni secessionist cause. For one, populations in Hadramawt and al-Mahra have their own independent aspirations, different from the pre-1990 order: one south. The thousands of attendees at the march cannot represent a southern region with a population in the millions, unless the southerners decide so. They will have to answer whether Houthi-like political violence, which recently killed 40 people and left hundreds injured (most of whom were also southerners), carried out by the STC represents their aspirations?
One should also remember that Aden fell long before recent events, even before January 2018 armed clashes. It effectively fell when government officials' movement in the city became constrained. As for the implications, the first is that while the chaos caused by the STC has weakened the GoY and its bargaining power, it has benefited the Houthis. Second, it may recalibrate the already fractured peace process and increase the prominence of discussions on "the future structure of the Yemeni state," as Professor Stephen Day rightly points out. The third implication speaks for itself: it has undermined the mission of the coalition in Yemen.
Things remain fluid and the STC has been accommodated by Riyadh and Abu Dhabi, but it is increasingly evident that returning to the old positions — after seizing military assets from the Presidential Guards and 4th Military Region with the change in loyalties of Hadi's commanders in favor of the STC — will be unlikely to make the situation better than it was in Aden.
US sanctions push Iran toward cryptocurrencies
Michael Sexton and Eliza Campbell
Directors of MEI's Cybersecurity Initiative
Do Russia and Iran have plans for a new regional security architecture?Following the U.S.'s withdrawal from the Iran nuclear deal and re-imposition of sanctions, the Society for Worldwide Interbank Financial Telecommunication (SWIFT) was successfully pressured to sever ties with Iranian banks. Without access to the international banking system, Iran is increasingly moving toward using Bitcoin and other cryptocurrencies for transnational finance. Most recently, this has taken the form of the founding of IranRescueBit, which accepts international aid in Bitcoin, Etherium, and Litecoin after the Iranian Red Crescent Society's bank accounts were restricted from accepting donations from abroad.
This development is part of a broader Iranian embrace of cryptocurrencies. In April 2018, weeks before President Donald Trump's withdrawal from the Iran deal, the Central Bank of Iran briefly banned cryptocurrencies. Since then, however, economic pressure has consistently pushed Iran toward greater acceptance of cryptocurrencies. Just three months later, Iran began developing its own national cryptocurrency, Kuknos, which launched this February. In January, the Central Bank reversed its ban, but maintained a prohibition on its use as payment in Iran. Two weeks ago, Iran's government recognized cryptocurrency mining as an industry, with the condition that miners' electricity be priced at the same level as Iran's electricity exports. Cryptocurrency mining is extremely energy intensive and domestic electricity usage in Iran is subsidized, incentivizing miners to take advantage.
Cryptocurrencies can be used to purchase illicit goods, including drugs and weapons. While the rise of cryptocurrency usage in Iran can allow the country to circumvent sanctions to a degree, it is not impossible to enforce sanctions on cryptocurrency transactions. Most major cryptocurrencies — including those supported by IranRescueBit — are not truly anonymous: all transactions are publicly and permanently stored on the blockchain. Cryptocurrency exchanges are still subject to Know Your Customer (KYC) regulations, leaving authorities with a legal mechanism to uncover illicit financiers.
 
Do Russia and Iran have plans for a new regional security architecture?
Alex Vatanka
Senior Fellow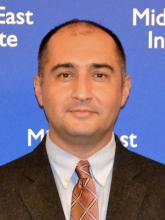 Some U.S. and Arab media have started reporting that Russia is about to receive permission to deploy military assets in Iran. The news was first reported by a reformist Iranian website 11 days ago. At the time it seemed like a rumor deliberately broadcast by the Rouhani government to put pressure on the U.S. and its Arab allies in the Gulf. But these rumors are not going away, and more Iranian media are now reporting that Tehran will give Russia permission to deploy fighter jets and nuclear submarines in and around the ports of Bushehr and Chabahar. This is the same kind of military "forward position" that Moscow has secured with the Assad regime in Syria.
Meanwhile, in Washington, speculation is growing about Russia's machinations in the Gulf. President Vladimir Putin is supposed to unveil a new Russian "security architecture" in September. Moscow has begun to promote it, and Washington is starting to pay attention. At a time when President Donald Trump's highly unpredictable policies have put American allies and foes alike on notice, a number of developments are noteworthy. First, the Iranians seem to be cautiously open to Russian efforts aimed at collectivizing security in the Gulf region. Any Russian-led security initiative will naturally reduce U.S. hegemony in this part of the world. Second, even if this Russian initiative does not go anywhere, it will nonetheless help stall American efforts to create an international naval coalition against Iran. At the moment, this coalition is only really made up of the U.S., and the British and Israelis have pledged to join in as well. Iranian Foreign Minister Javad Zarif's visit to Doha and Kuwait this past week, which coincided with President Putin's telephone conversation with the Qatari emir about developments in regional affairs, is also raising questions about whether Tehran and Moscow are coordinating around the idea of a new security architecture. Alternatively, the Iranians may simply be following the Russian lead on this matter.
Photo: Chip Somodevilla/Getty Images
---
The Middle East Institute (MEI) is an independent, non-partisan, non-for-profit, educational organization. It does not engage in advocacy and its scholars' opinions are their own. MEI welcomes financial donations, but retains sole editorial control over its work and its publications reflect only the authors' views. For a listing of MEI donors, please click here.