In this week's Monday Briefing, MEI experts Charles Lister, Gerald Feierstein, Mirette F. Mabrouk, and Marvin G. Weinbaum provide analysis on recent and upcoming events including Russian air strikes in Aleppo, the elections in Bahrain, the growing international interest in Egypt's offshore energy finds, and the appointment of a new Afghan team of negotiators for peace talks.
Russians launch air strikes after alleged gas attack
Charles Lister
Director of Countering Terrorism & Extremism program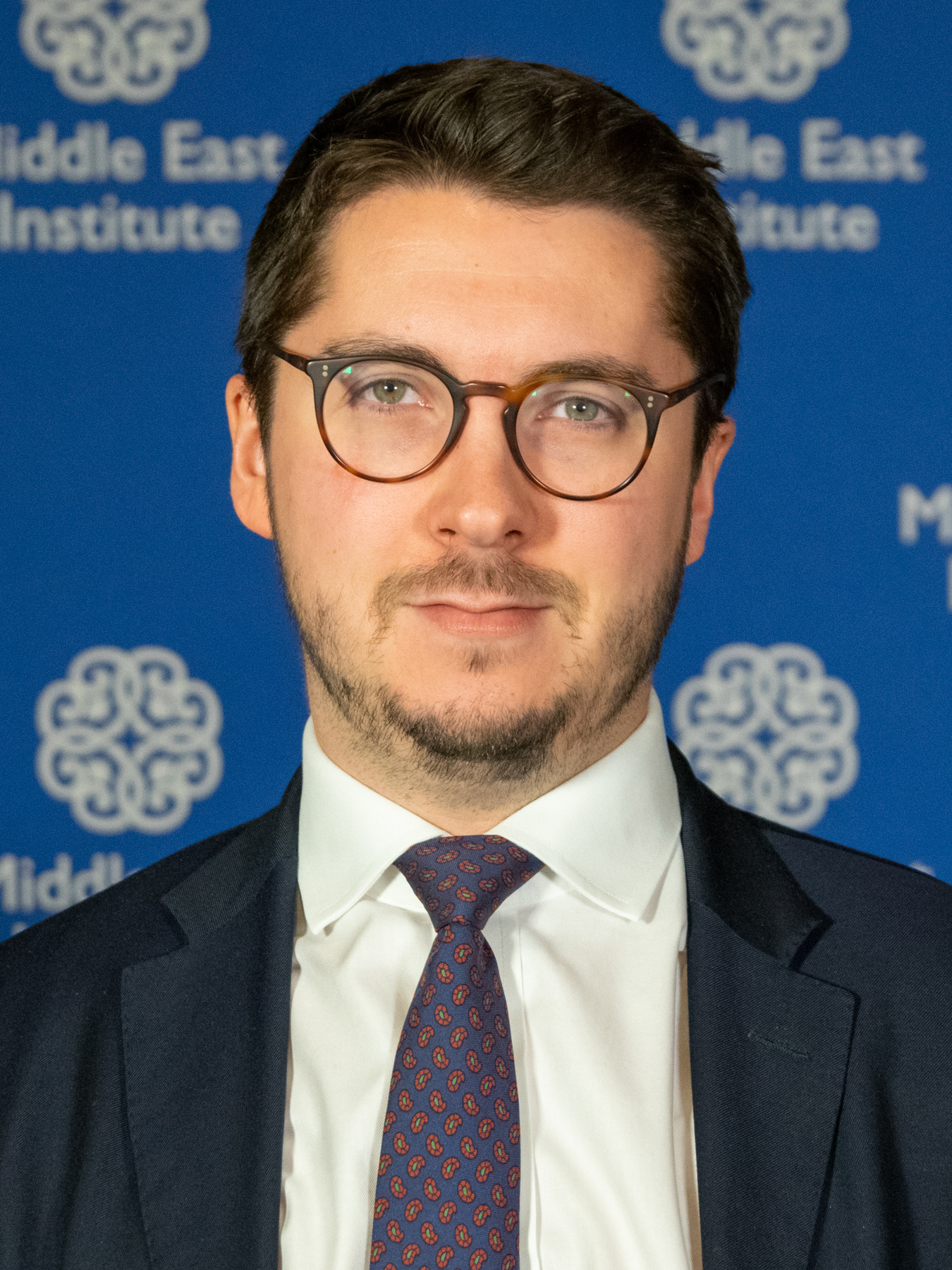 Late on Saturday, news sources linked to Syria's Assad regime reported a chemical attack had struck Aleppo city's northwestern district of al-Khalidiya, leaving as many as 100 people needing medical assistance. Videos from a local hospital showed patients with reddened eyes and apparent breathing difficulties. Pro-regime sources later confirmed there were no fatalities, stating that all patients had been released that night.
The alleged attack followed a day of regime shelling of nearby opposition areas, including the town of Jarjanaz, where 11 civilians—including six children—were killed when their school was hit. On Sunday morning, hours after the alleged chemical attack, Russian jets conducted their first airstrikes in the region since early September, targeting what Russia's Ministry of Defense claimed was the site of the attack, approximately 2 km south of the town of Khan Touman.
Since the incident, some public doubt has been raised about the veracity of the claims made by Russia and the Assad regime. Russian media has shown a brief clip of military personnel removing a single mortar shell from open ground in al-Khalidiya, along with a military statement attributing the attack to a 120-mm mortar. Crucially however, no mortar system in Syria has a range capable of traversing the 11-km distance between the launch site hit by Russian jets on Sunday and the closest edge of Aleppo's al-Khalidiya district. Moreover, no 120-mm mortar would be capable of carrying sufficient quantities of any chemical that would force 100 people to seek medical assistance.
The Organization for the Prohibition of Chemical Weapons (OPCW) is reportedly preparing a mission to investigate the allegations. Any use of chemical weapons constitutes a war crime so it is critically important that they be granted access as soon as possible. Only an independent investigation can determine whether such an attack happened, and if so, who may have been responsible.
Bahrain elections
Gerald Feierstein
Senior Vice President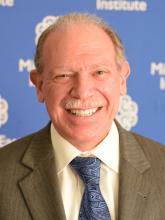 The Government of Bahrain declared the first round of their parliamentary and municipal elections, held on Nov. 24, to be a success. The government claimed that 67% of eligible Bahrainis turned out at the polls, electing eight parliamentary representatives and seven municipal ones. Two women won seats in the 40-member Council of Representatives while one woman was selected for a seat on the municipal council. A second round of voting for the remaining seats will be held next Saturday, Dec. 1.
Despite the government's claim that the level of turnout was a sign of the elections' credibility and legitimacy in the eyes of Bahraini citizens, the process is controversial. Sayed Ahmed al-Wadaei, the director of the London-based Bahrain Institute for Rights and Democracy, called the polls a "pseudo-election." Other dissidents described the poll as a "farce," according to press reports.
Indeed, the polls were widely seen as a major test of the government's authority in the Shi'a-majority nation, which was rocked by sectarian violence in 2011. Earlier in 2018, Shi'a activists were angered when two leading opposition political parties representing Shi'a interests, al-Wefaq and Wa'ad, were banned from participating in the vote. Further fueling Shi'a disaffection, a leader of al-Wefaq, Ali Salman, was sentenced to life in prison earlier in November on charges of spying for Qatar. Shi'a leaders responded by calling for a boycott of the polls. Bahrain's rulers, along with the Saudi and Emirati governments, have long accused Iran of fomenting Shi'a violence and have recently accused Qatar of promoting anti-regime activities.
Egypt's offshore energy finds
Mirette F. Mabrouk
Senior Fellow, Director of Egypt program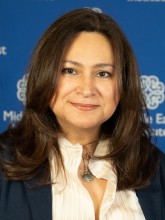 The discovery of the Zohr offshore gas field in the Mediterranean in 2015, by the Italian energy company Eni, heralded some very good, and much needed, news for Egypt. At an estimated 30 trillion cubic feet, it is the largest gas discovery ever made in Egypt and in the Mediterranean Sea. The Nooros field in the Nile Delta was discovered later in the same year, and as of March 2018, it was producing 1.1 billion cubic feet per day, according to Eni.
The discoveries kicked off a string of other major finds and have made Egypt particularly attractive for international energy companies, with significant interest from US firms. Egyptian Minister for Petroleum Tarek el-Molla met with US Assistant Secretary of State for Energy Resources Francis Fannon last week, shortly before bidding on offshore concession blocks in the Mediterranean is due to close on Nov. 29th.
There are international ramifications to the finds. Egypt, which recently announced self-sufficiency for liquefied natural gas, is looking to become a regional gas trading hub, both exporting gas (a contract with Jordan, for example, that had been delayed will be honored) and importing it, mostly from Cyprus and Israel. Every silver lining has a cloud, however. Turkey has made no secret of its disapproval of Cypriot exploration and has warned that any further work needs to involve both parties. Egypt's relations with Turkey have been polite but distinctly chilly since the ouster of former President Mohamed Morsi of the Muslim Brotherhood in 2013, and while it will be watching the developments very carefully, Egypt has worked hard to avoid wading into regional conflicts. The stakes will be especially high in this case, since any discord could potentially affect a much-needed source of income, something Egypt can ill afford.
Afghan government announces new negotiators
Marvin G. Weinbaum
Director for Afghanistan and Pakistan Studies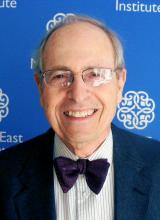 In the hope, however faint, that talks between the Kabul government and Taliban may be close at hand, Afghan President Ashraf Ghani has appointed an 11-member team of negotiators. He acted in response to the call by U.S. Special Representative for Afghanistan Zalmay Khalilzad and others that a more inclusive body than the widely discredited High Peace Council should represent Afghanistan. But Ghani's selection, while including three women, is narrowly composed of official office holders, all closely associated with the current government. The list leaves out leaders of political parties and movements outside the government, the very people with whom the Taliban has announced it might be willing to negotiate. For the time being, the Taliban's interest in holding discussions is limited to meeting with American officials with whom it hopes to arrange a prisoner release and a commitment to withdraw U.S. troops from the country.
The current hype over the prospects for peace is hard to understand. Violence is on the upswing, and the insurgency's grip over the countryside is ever expanding and deepening. While the government has offered new concessions, the Taliban has barely budged from its long-held demands. The apparent rush to conclude a deal can be easily read as evidence of the regime's sheer desperation. Its determination to convey optimism is not unrelated to the fear that without signs of progress toward negotiations, the American president—openly impatient with the military mission—may be ready to quit Afghanistan. Meanwhile, the Taliban's appetite for reconciliation, if any, is in pursuit of a political outcome that would replace Afghanistan's flawed democracy with an Islamic emirate.
GEORGE OURFALIAN/AFP/Getty Images
---
The Middle East Institute (MEI) is an independent, non-partisan, non-for-profit, educational organization. It does not engage in advocacy and its scholars' opinions are their own. MEI welcomes financial donations, but retains sole editorial control over its work and its publications reflect only the authors' views. For a listing of MEI donors, please click here.