Southeast Asia, with Singapore as its financial and commercial hub, is a region of increasing economic power that also shares extensive cultural affinities with the Middle East.  These affinities include historical bonds dating hundreds of years, some remaining familial links, and religious bonds anchored around Islam, a religion shared between the Arab world, Indonesia, Malaysia, and some of the population of the Philippines, Thailand, and Singapore.  
The Middle East, however, is surprisingly inattentive to Southeast Asia. For example: trade links (excluding oil and gas and overseas workers) are almost non-existent; astoundingly, only 5 Middle Eastern countries are represented by embassies in Singapore, the commercial and financial center of a region of some 2 billion people; tourism and funds flows are low; the number of Middle Eastern expatriates working in Singapore, Jakarta, or Kuala Lumpur (and in Asia in general) is negligible compared to the expatriate populations from the Middle East in North America, South America, or Europe. 
The lack of attention by the Middle East to Southeast Asia is perhaps not surprising. Middle Eastern countries were former European colonies at one point; many share extensive historical memories with Europe; and they all look to the West almost instinctively and because realpolitik demands it. 
In addition, the export of culture by Europe (and the United States) is institutionalized and highly effective, e.g. France through the Alliance Francaise, Germany through the Goethe Institut, Britain through the British Council, and France, Britain, and the United States through a very large number of French, British, and especially American universities operating worldwide. As a graduate of a French Lycee and of two US universities, I can testify to the power and effectiveness of external cultural policy in shaping the global image of a country through its rayonnement culturel [cultural radiance]. 
At the same time, it is hard not to notice the almost complete inexistence of cultural exports from the Middle East, with the exception of religious schools and of the superb Arab World Institute (or Institut du Monde Arabe – IMA - in French) ― an exception which seems to confirm the rule: The IMA was founded in Paris in 1980 by 18 Arab countries and France to promote Arab culture.  Conspicuously, this promotion is done always in French (a language pretty much no one speaks in Asia), sometimes in Arabic, but almost never in English. The IMA, an impressive and outstanding institution, is, sadly, more a reflection of French will rather than of Arab will: in the 1920s, the French were the first in the world  to establish an office for cultural diplomacy within their Ministry of Foreign Affairs and the IMA is a reflection of this proud French tradition. 
Sana Gallery, which I recently founded in Singapore, specializes in showcasing contemporary Middle Eastern art in Southeast Asia (and by extension, India and North Asia). The Gallery has a commercial purpose ― making money from the export of contemporary Middle Eastern art ― coupled with a cultural purpose: as an art institution, Sana Gallery aims, in ways proportionate to its small size, to radiate a tiny amount of the Middle East's ancient culture, glittering history, and permanent relevance in Southeast Asia. 
The Gallery is the first of its kind in North Asia, South Asia and South-East Asia, serving as a platform for new images and ideas about the Middle East. Projects include exhibitions anchored around artists' commissions, installations, artists' talks, and performances. The Gallery also offers an artist's residence, allowing emerging artists to immerse themselves in the vibrant local and regional culture and to benefit from the deep resources available to art and artists in Singapore and in Southeast Asia, with the aim of creating career-defining commissions which are relevant in the context of the permanent discourse of the Middle East with the world.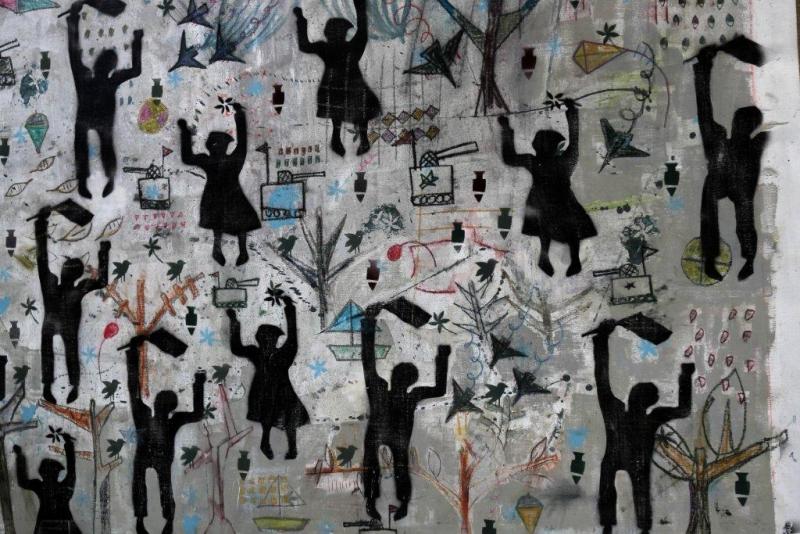 The inspiration behind the establishment of the Gallery includes a realization that there are strong affinities between Southeast Asia and the Middle East. In addition, I have a personal interest in art; I paint from time to time ― though arguably badly ― and enjoy it. Perhaps because of my Lebanese background and frequent visits to the Middle East, I couldn't fail to notice the vastly increased amount of exceptional art coming out of the Middle East in the past few (upheaval) years, almost by chronological order of upheaval: The first recognizable wave was from Iran, the next one was from Iraq, then other waves followed in a creativity ranking closely tied to the timing of transformational events in the region (so much so that today, for example, art from Syria is most prominent).  Structural upheaval periods (for example Europe moving from the Middle Ages to the Industrial Revolution) can generate unique creative waves (for example the Renaissance): Wrenching transformations create strong, distinctive emotions; and art, the heartbeat of the artist, expresses these. In turn, transformative upheavals create exceptional art and I believe the Middle East is at the beginning of just such a period.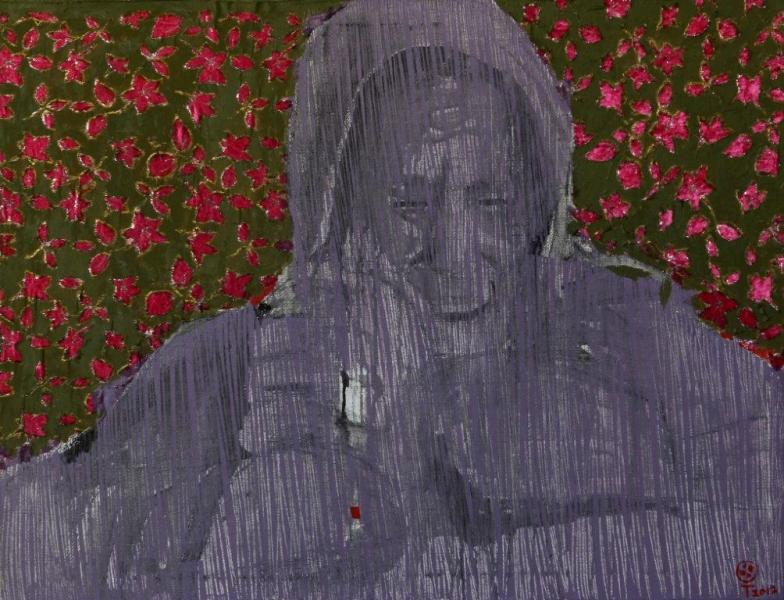 The "market opportunity" was clear:  There is an explosion of artistic creativity in the Middle East; contemporary Middle Eastern art should have a positive reception in a region with strong affinities to the Middle East; Singapore is an aspiring regional art center without a Middle Eastern art gallery. 
Through its current and forthcoming exhibitions, Sana Gallery will strive to bring outstanding example of Middle Eastern art to Southeast Asia, and with these, a refined image of the Middle East.
Sana Gallery's current exhibition, "Kisses of an Enemy", features works by a Syrian artist, Thaer Maarouf, and a Lebanese artist, Semaan Khawam. In "Kisses of an Enemy," the artists depict their intimate responses to the events unfolding before their eyes. Their context is the artist's position as a privileged, powerfully expressive witness to historical political transformations. Maarouf and Khawam's art articulates the urgency to work through the unspeakable pain that millions have felt and continue to feel in these societies, together with an emphasis on the relevance of immediacy in aesthetical responses to wrenching regional upheavals.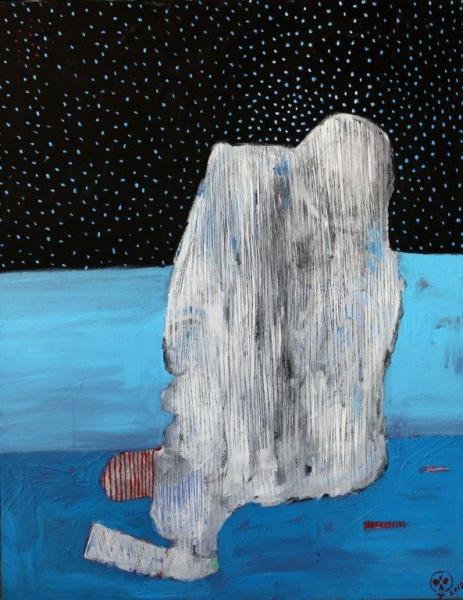 The focus of Sana Gallery's next exhibition, "Ordinary Lives:  Women of the Middle East,"  is on women and children in the Middle East, contrasting the image of the region in the media (bombings, terrorism, kidnappings) with the fact that the large majority of the inhabitants are ordinary people going on with their everyday lives. The artist, Lebanese-American Rania Matar, explores the universality and diversity of being human, of being a mother, a child or a young woman without regard to social background, religion, or nationality, in region torn by strife. She portrays her subjects as the individuals they are ― infused with a beautiful spirit, focused on the everyday and determined to live their ordinary lives in a region which is anything but ordinary. 
Exhibitions planned in 2013 include a Kuwait-born Palestinian artist highlighting literacy challenges in the Middle East through poignant, piercing photographs and installations; a Lebanese artist who lives and works in Beirut and comments through his work on the pollution of minds, environments and societies and how this pollution affects perception and reality; a group exhibition by Sudanese and South-Sudanese artists themed "wounds from a friend," and addressing the recent separation of the two countries; a group exhibition by Palestinian and Israeli-Arab artists highlighting the absurdity of some aspects of daily life in a country torn by fighting over land; a group exhibition by Saudi women artists, and other outstanding examples of today's exceptional burst of artistic creativity in the Middle East.
---
The Middle East Institute (MEI) is an independent, non-partisan, non-for-profit, educational organization. It does not engage in advocacy and its scholars' opinions are their own. MEI welcomes financial donations, but retains sole editorial control over its work and its publications reflect only the authors' views. For a listing of MEI donors, please click here.