Contents:
Facing domestic woes, Erdoğan looks to mend ties with Riyadh
Gönül Tol
Director of Turkey Program and Senior Fellow, Frontier Europe Initiative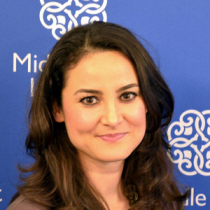 Turkish President Recep Tayyip Erdoğan recently ordered his courts to sentence an innocent man, rights activist Osman Kavala, to life in prison on invented charges while asking a Turkish prosecutor to stop the trial for the brutal murder of Saudi journalist Jamal Khashoggi, whom Erdoğan called a friend. A few days later, Erdoğan stood in front of the cameras and hugged Saudi Crown Prince Mohammed bin Salman, the man who U.S. intelligence concluded ordered the gruesome killing of the journalist on Turkish soil in 2018. The reason for the shift is because elections are coming up. Presidential and parliamentary elections are scheduled to take place in 2023 and Erdoğan is facing an economic meltdown that is worsening by the day, growing backlash against the millions of Syrian refugees living in the country, and declining popularity. His solution to all of that is to double down on repression of critics at home and embrace one-time regional foes abroad. Khashoggi's murder had caused a years-long spat between the president and the crown prince, but Erdoğan's pledge that he would not let those responsible for Khashoggi's killing avoid justice has gradually given way to realpolitik. 
The Russian invasion of Ukraine has exacerbated Turkey's economic woes. Soaring global energy and commodity prices are increasing the country's trade deficit. Rising inflation only makes matters worse. Erdoğan desperately needs inflows of foreign capital. He is hoping that mending ties with Riyadh will attract Saudi investment, ease the de facto ban on Turkish goods Riyadh imposed in response to Erdoğan's stance on Khashoggi's killing, and rekindle bilateral trade. Indeed, there are signs that the Gulf state had already started easing the restrictions on trade between the two countries, with Saudi Arabia's imports from Turkey rising by 2.8% in the first two months of 2022. But it is far from certain whether mending ties with the kingdom will prove to be the quick fix Erdoğan is looking for ahead of next year's elections. Despite Erdoğan's decision to suspend the Khashoggi trial and his warm embrace of the crown prince, Saudi officials seem to be in no hurry to save the man who released a stream of evidence that undermined Riyadh's early denial of involvement in the 2018 killing. 
 
Erdoğan's visit to Saudi Arabia signals an easing of tension
Thomas W. Lippman
Non-Resident Scholar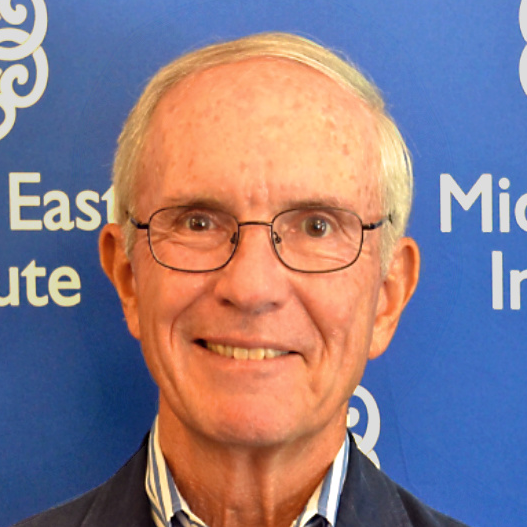 It was easy to understand the big grin on the face of Saudi Crown Prince Mohammed bin Salman as he shook hands with President Recep Tayyip Erdoğan of Turkey in Jeddah on April 28. After years of political and religious rivalry between the two countries, Erdoğan's visit to Saudi Arabia, complete with a banquet hosted by King Salman, appears to put an end to more than a decade of tension as the two countries competed for leadership throughout the region.
Erdoğan was not smiling. His vision of a new Middle East aligned around Turkish leadership has faded after he backed losing factions in Egypt and Syria and Turkey's economy fell into a tailspin, propelled in part by an unofficial Saudi boycott of Turkish goods.
After the breakup of the Ottoman Empire a century ago, Turkey all but disappeared as a force in the Arab world, but Erdoğan, abandoning his country's Kemalist secularism, sought to reassert it. Just a few years ago, Erdoğan was proclaiming that "Turkey is the only country that can lead the Muslim world" and officials of his party were criticizing Saudi Arabia's management of the annual pilgrimage to Mecca. Erdoğan was the most vociferous critic of Saudi Arabia after the dissident Saudi journalist Jamal Khashoggi was murdered at the Saudi consulate in Istanbul. "We know the order to kill Khashoggi came from the highest levels of the Saudi government," Erdoğan wrote in The Washington Post, for which Khashoggi had been a contributing columnist.
At the time, the Saudis were demanding the removal of Turkish troops from Qatar, where Erdoğan had sent them to fend off a possible invasion by Saudi Arabia, then the leader of a multi-national Arab coalition boycotting Qatar because of its perceived ties to Islamist groups and its economic relations with Iran.
Now, in need of economic succor, Erdoğan has put aside his fury over the Khashoggi killing. Three weeks ago Turkey abandoned the trial in absentia that it was conducting of Saudi officials suspected of the murder. Erdoğan had always refrained from blaming King Salman in that case, but he had left no doubt that he held Prince Mohammed responsible.
In its reports on Erdoğan's visit, the official Saudi news agency gave no details about what he and the crown prince discussed. Whether Erdoğan's pilgrimage results in any specific outcomes other than burying the Khashoggi case remains to be seen. But the elaborate royal welcome the Saudis gave the Turkish president is a clear sign that a major source of regional tension has been eased.
As the US ramps up support for Ukraine, the spillover from Russia's war is widening
Iulia-Sabina Joja
Director, Frontier Europe Initiative; Project Director, Afghanistan Watch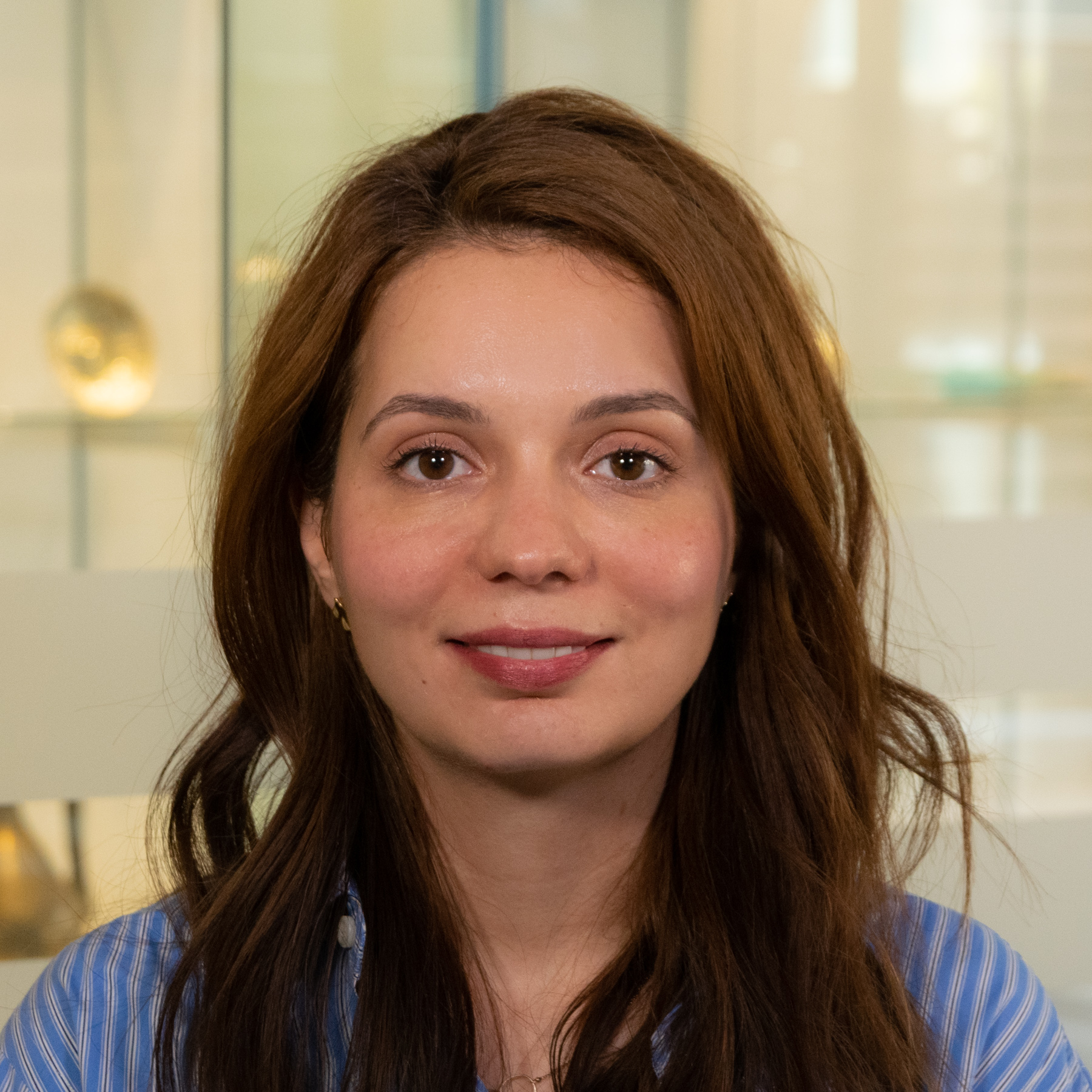 The Biden administration's strategy for Ukraine has radically shifted over the course of the war due to Kyiv's performance. At the beginning of the conflict U.S. officials offered President Volodymyr Zeleneskyy an escape and Ukraine an insurgency strategy from NATO territory. Zelenskyy famously declined the "ride" and asked for ammunition instead. The initially slow arming of Ukraine with handheld weapons has evolved through the first two months of the war to substantial financial support and delivery of complex weapons systems, culminating in the recently proposed package of an unprecedented $33 billion in aid. This proposal from President Joe Biden, if approved by Congress after it returns from recess, will likely constitute the winning ticket for what should have been the West's strategy all along: a Ukraine free, independent, and sovereign and a temporary defeat of Russia in Eastern Europe. House Speaker Nancy Pelosi confirmed the new strategy this past weekend in Kyiv, when she stated the U.S. will support Ukraine until "victory is won."
But even if Ukraine can finally pursue all-out victory against the Russian invasion, this war will be long and bloody. Russian President Vladimir Putin's mistakes on the battlefield have already cost tens of thousands of soldiers' lives on both sides as well as countless Ukrainian civilian lives. Putin will have little to show the Russian public by Victory Day on May 9, an important holiday that commemorates the Soviet victory in World War II. Moscow has escalated its military aggression over the past several months without cause or provocation and thus is unlikely to stop anytime soon. Even if Ukraine, with Western support, is able to win the battle of the Donbas, Russian aggression will continue at a lower intensity, costing more lives. In the run-up to May 9, Russia has orchestrated further aggression in occupied Transnistria in the neighboring Republic of Moldova, suggesting there could be more regional spillover in the days and weeks to come.
Russia's indiscriminate aggression will also create innumerable victims far beyond the region. As summer approaches, grain shortages are already visible around the world. In wealthy Europe shortages of gas, cooking oil, and flour have been affecting consumers over the last few weeks. Russia has halted exports of gas to Poland and Bulgaria. Nevertheless, Europe is preparing to impose a ban on Russian oil in the coming days. In the Middle East, Africa, and the rest of the developing world, Russia is purposefully worsening famine by blocking Black Sea grain exports as well as its own exports of essential goods. Furthermore, Russian troops have been stealing thousands of tons of wheat from Ukraine. Neighboring Romania has enabled the first shipments of Ukrainian goods through its own Black Sea port of Constanta, but the port's limited capacity will not be sufficient to compensate for the lost capacity from Odessa. The U.N. World Food Programme has warned that Russia must unblock Odessa's port to prevent starvation. As we look ahead to this summer, Russian atrocities and aggression are likely to dramatically affect not just the Black Sea region, but spill over on a worldwide scale.
Follow on Twitter: @IuliJo
IMF regional outlook highlights key trends of divergence and disaggregation
Karen E. Young
Senior Fellow and Director of Program on Economics and Energy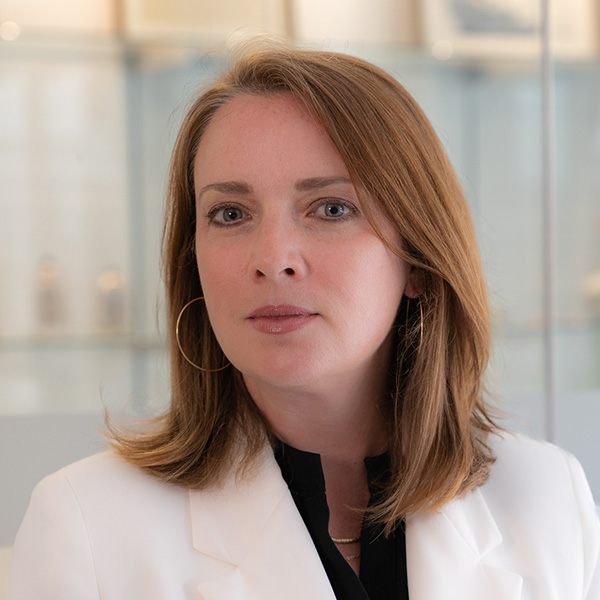 The April 2022 IMF regional economic outlook for the Middle East mirrors what other analysts in the World Bank and in the region have already emphasized: We are in a period of increasing uncertainty, and the economic recovery from the COVID-19 pandemic is now colliding with the effects of an energy crisis and a major war in Ukraine. For the Middle East, the spillover effects of these political and economic forces are exacerbating an already uneven playing field. There is wide variance in revenue generation between oil and gas importers and exporters. There is a divergence in resilience to inflationary pressure between those with weak reserve positions and flexible exchange rates and those reaping a windfall of new oil and gas export revenues and with currencies tied to the U.S. dollar. And there are increasing differences in vulnerabilities to food insecurity, from risk to political stability and in the ability to prepare for and target support to the most vulnerable in their populations. That capacity to spend and target is a measure of fiscal space, which for some governments is more tightly constrained by debt obligations. Take Egypt, for example, in which debt service already weighs down government budget commitments, and pressure to raise food subsidies will increase while revenue from tourism is especially hard hit by the Ukraine-Russia war. Turkey, too, is particularly vulnerable to food price inflation, currency pressure, and tourism declines from Russia and Ukrainian visitors.
Across emerging markets, the impact of inflation is felt most by the poor, whose consumer basket is heavily weighted toward food purchases. In the Middle East and North Africa, again we see some wide variation. In the Gulf states, for instance, where most food is imported, the proportion of household spending on food is lower than in other regional countries and food price rises have been relatively mild, even though these states are also dependent on wheat imports from Russia and Ukraine. Divergence and disaggregation are key trends, meaning that while the average growth outlook for the region looks positive, it is mostly on the back of high oil and gas revenues for some, while other countries are especially vulnerable to inflation, debt service stress, and reduced inflows from investors and tourism receipts.
Follow on Twitter: @ProfessorKaren
Algeria's hard-nosed approach to Morocco could impact energy ties with Spain
Intissar Fakir
Senior Fellow and Director of Program on North Africa and the Sahel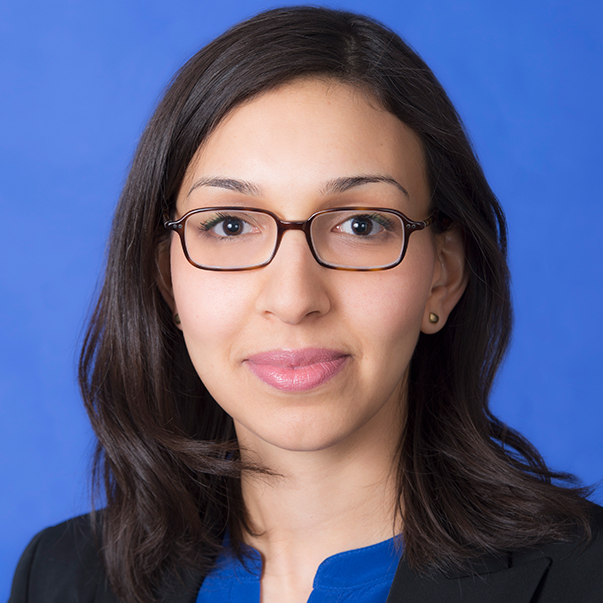 In late April, the Algerian government threatened to cut gas exports to Spain after Madrid and Rabat agreed to reverse the flow of the now-dormant Maghreb-Europe Gas (MEG) Pipeline. Ongoing diplomatic tensions scuttled any hope of a renewed agreement to transport Algerian gas to Spain via Morocco after the previous deal expired in November 2021. Algeria instead chose to use an alternative pipeline, Medgaz, with a slightly smaller capacity but one that bypasses Morocco to cut off its leverage and access to 7% of the transported gas as a transit fee. Sustaining its hostile stance toward Morocco, Algeria is worried that during the reverse- flow process Algerian gas may be comingled with gas destined for Morocco. What Morocco and Spain agreed to, however, does not appear to involve Algerian gas. Madrid agreed to allow Rabat to use its regasification facilities to process liquefied natural gas (LNG) Morocco purchases from the international market.
Algeria's threat is in line with its hard-nosed approach to Morocco, but the prospects of it breaking its energy commitments to Spain, a key European partner, remain low. While politicians and military leadership can engage in expected posturing, Sonatrach, the country's national energy company, is likely unwilling to break international contracts and jeopardize its relationship with a key client for several reasons. While Algeria has stipulated that their current agreement precludes the transfer of Algerian gas to Morocco — and Madrid has reassured Algiers that no such transfers will occur — it will be difficult, if not impossible, for Algiers to verify the exact provenance of supply and draw the parties into a long dispute. This is to say nothing of Spain's prioritizing its own domestic use of the gas.
Since then, Morocco has been looking for alternatives to the small percentage of gas it accessed through the MEG agreement and used primarily for electricity generation. It is important to note that Morocco still relies first on coal and second on renewables to generate most of its electricity, with gas making up about 10% of total generation. Among the options the Moroccan government was considering were renting a regasification facility to process LNG. To that end, Morocco conducted a visit to gas export giant Qatar in February to secure LNG volumes. Morocco's relationship with Qatar has remained strong, especially during the 2017 Gulf blockade of the country — something Doha is not likely to forget. Given the cost of renting a regasification facility, Morocco has looked instead to Spain to facilitate processing of LNG, which will then be reverse-flowed through the MEG Pipeline. Plans to recast the pipeline for reversing the flow have been in the works for months and Spain has given a favorable answer to Morocco's request so long as the Moroccan government is able to secure its own supplies on the international spot market.
Looking at the issue from a lens of regional rivalry gets Algeria little benefit. Morocco's reliance on gas is still limited. Indeed, it is costly for the country to buy on the spot market and use Spanish regasification facilities. While domestically, this feeds the rising anti-Morocco sentiment and the perception of a principled leadership, from a geopolitical perspective it solidifies Morocco's cooperation with Spain and further casts Algerian as unreasonable and reactionary on the international scene.
Follow on Twitter: @IntissarFakir
Declining independent press in Algeria
Robert S. Ford
Senior Fellow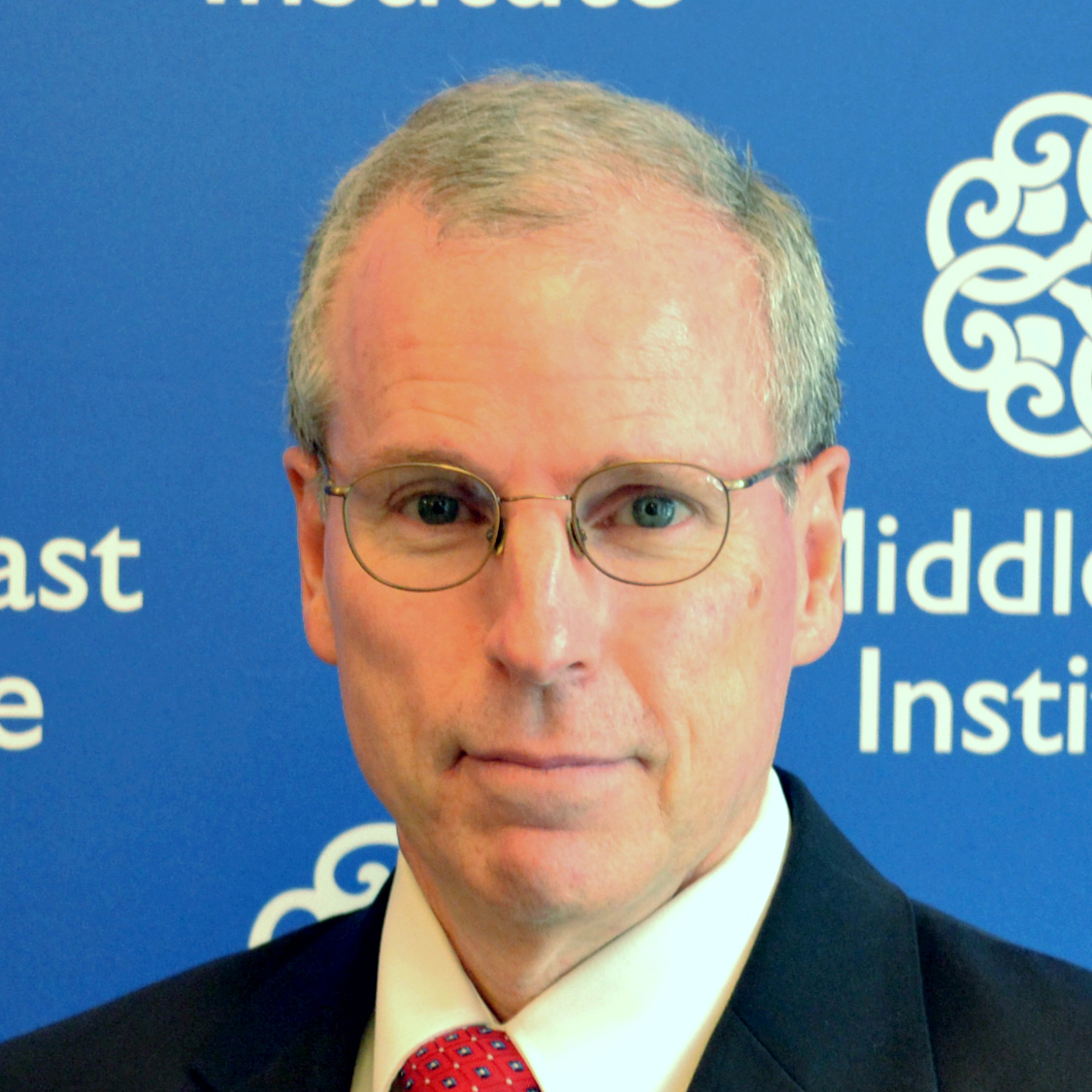 The closure of a major French-language newspaper in Algeria on April 14 marked another milestone in the decline of the country's independent media, driven by a changing commercial landscape and growing government pressure against press freedom. Liberté was established 30 years ago when the struggling Algerian government began to allow a variety of independent viewpoints and publications. The paper became a leading proponent of a liberal viewpoint that hotly contested the Islamists during Algeria's civil war in the 1990s. In more recent years it strongly backed the national protest movement against the Bouteflika and Tebboune governments. At the same time Liberté suffered from a changing media landscape marked by declining readership of French-language publications and wider choices of information from private television stations and the internet.
The Tebboune government exacerbated these problems by blocking Liberté for the past two years from any advertising from Algeria's state-owned companies, the biggest source of advertising in the state-dominated economy. This crippled the newspaper's revenues. In addition, three Liberté journalists were among dozens nationwide jailed or brought to court by the government over the past two years on charges that included "threatening national unity" for covering unrest in southern Algeria, and defamation of officials in their reporting. The international press watchdog Reporters Without Borders ranked Algeria 146 out of 180 countries in 2021, down 27 notches from the 2015 rating. Meanwhile, the government in 2020 jailed Algeria's richest businessman, an occasional critic of the government and the largest shareholder of Liberté, for six months for tax irregularities. He left prison chastened and after the government rejected efforts to sell Liberté he decided to close the newspaper despite appeals from leading Algerian intellectuals. Another sharp blow to Algeria's independent media is looming: the leading French-language newspaper, el-Watan, warned on April 21 that it might collapse under the same advertising blockade that helped shut Liberté.
May 3 is World Press Freedom Day.
Follow on Twitter: @fordrs58
Photo by TUR Presidency/ Murat Cetinmuhurdar/Anadolu Agency via Getty Images
---
The Middle East Institute (MEI) is an independent, non-partisan, non-for-profit, educational organization. It does not engage in advocacy and its scholars' opinions are their own. MEI welcomes financial donations, but retains sole editorial control over its work and its publications reflect only the authors' views. For a listing of MEI donors, please click here.