Contents:
How the complex Middle East landscape affects a possible Iran deal
Brian Katulis
Vice President of Policy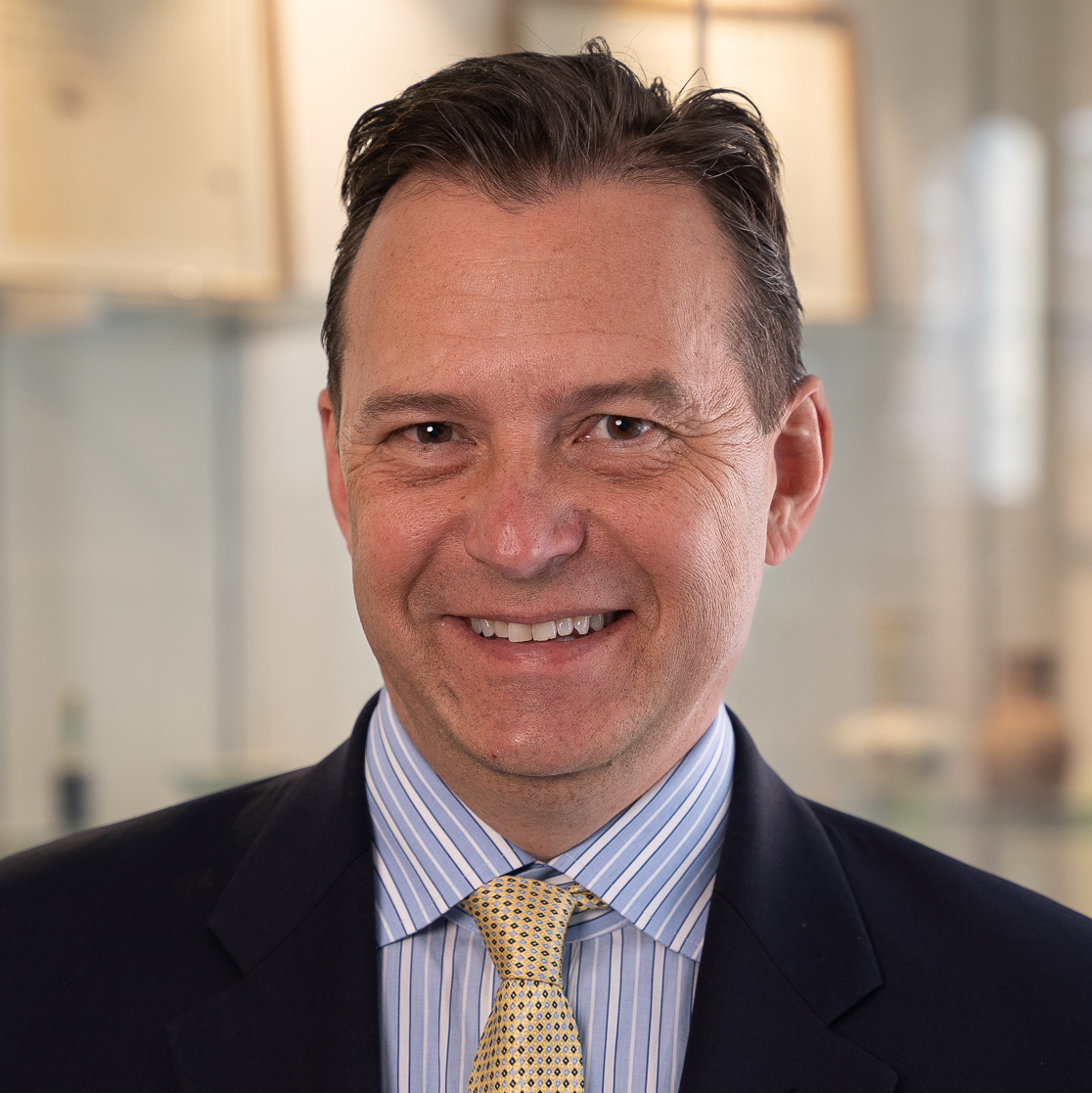 Expectations have increased about a possible return to a nuclear deal with Iran, with a few news outlets leaking alleged details of a potential pathway to a revived agreement. Yet, these diplomatic moves on the nuclear front are taking place against the backdrop of a complicated regional landscape, one with countervailing trends of escalating security and political tensions even as some countries in the region take steps toward de-escalation with Iran by expanding diplomatic ties.
The Biden administration has tried to keep the Iran nuclear talks compartmentalized from regional security and political dynamics, and this approach may help all sides get to the finish line on a revived nuclear deal in the short run. But in the long run, efforts to improve the regional security, political, and diplomatic environment are necessary to build trust and confidence in any possible nuclear deal with Iran. Deal or no deal, steadier and more reliable U.S. engagement is a key ingredient for promoting stability across the wider Middle East.
This summer witnessed a steady stream of security incidents between Iran and its network of proxies throughout the region on the one hand and America and its regional partners on the other. Most recently, these episodes have included last week's attacks by Iran-backed militias against the U.S. military in Syria. In addition, renewed clashes between Palestinian Islamic Jihad in Gaza and Israel earlier this month threatened to undercut overall stability in the region. Along with these negative security dynamics, political tensions within some countries, such as Iraq and Lebanon, have links to the broader competition for power and influence between Iran and its neighbors.
At the same time that these negative security and political trends were playing out, several key regional actors took positive steps to open up new lines of diplomatic communication: Kuwait and the United Arab Emirates agreed to return their ambassadors to Tehran after a six-year absence, while Saudi Arabia and Iran held a series of recent contacts. These moves to de-escalate tensions in the Gulf are part of a countervailing trend, one that the United States and other outside actors should seek to reinforce. The Middle East Dialogue convened by the Middle East Institute earlier this spring highlighted the prospects for a regional realignment that could include more openings for de-escalation and rapprochement.
The United States faces multiples challenges in the world right now, its focus dominated by Russia's war against Ukraine and China's threats against Taiwan. But the Middle East remains a key strategic region of the world that also requires U.S. attention. If the Biden administration succeeds in its diplomatic efforts to revive a nuclear deal with Iran, it should recognize that its work has only begun in the Middle East. A key lesson from the last seven years is that without a sustained effort to improve the overall security and diplomatic environment, a nuclear deal with Iran is unlikely to create a lasting regional equilibrium on its own.
Follow on Twitter: @Katulis
Escalation in eastern Syria as Iranian-backed militias and US forces carry out retaliatory strikes
Charles Lister
Senior Fellow, Director of Syria and Countering Terrorism & Extremism programs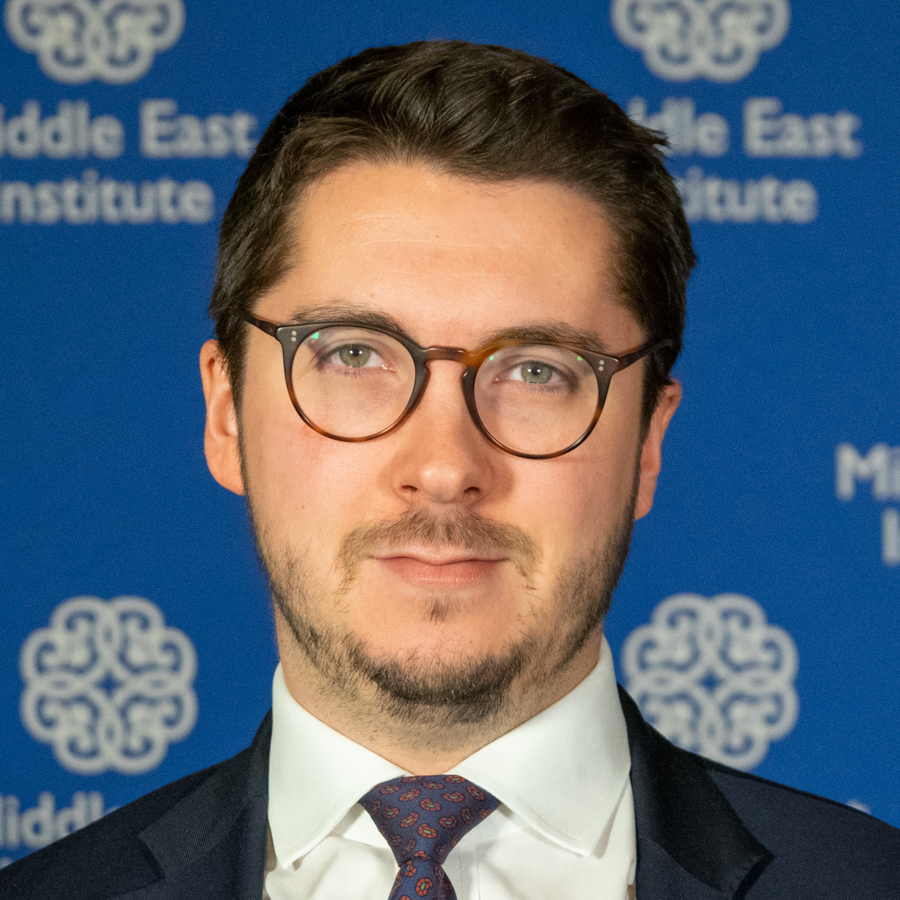 After three days of tit-for-tat violent incidents between the U.S. military and Iranian-linked forces, from Aug. 23 to 26, a relative calm appears to have returned to eastern Syria. The most recent flare-up began with a set of U.S. airstrikes on Aug. 23, targeting weapons storage facilities belonging to Iran's Islamic Revolutionary Guard Corps (IRGC) and associated proxies in Syria's eastern governorate of Deir ez-Zor. Those strikes were a measured and targeted response to an earlier coordinated Iran-backed attack on Aug. 15, in which a sophisticated Iranian long-range KAS-04 suicide drone was launched from Babil, Iraq, against U.S. forces deployed in the al-Tanf base over 700 kilometers away, across the border in southeastern Syria.
Such cross-border attacks have been rare, thus prompting a U.S. punitive response. Within hours of the Aug. 23 strikes, Iranian-backed militias in eastern Syria launched a number of retaliatory rocket assaults on the Green Village and Conoco bases in Deir ez-Zor — prompting a series of U.S. military responses, from M777 howitzers, AH-64 Apache helicopters, and even AC130 gunships. Within 72 hours, the U.S. military's calculated responses appear to have re-established deterrence, at least for now.
Such episodes of escalation have occurred before and will again, as Iran seeks to periodically challenge U.S. red lines in eastern Syria, often at otherwise sensitive moments — most recently, as nuclear negotiations look on the verge of a breakthrough. Though only 900 U.S. troops are on the ground in Syria, the effect of their presence remains strategically vital. Iran knows this, which explains why the IRGC makes a point to occasionally test our resolve. Ultimately however, there is little risk of serious escalation, which neither Tehran nor Washington seeks. The U.S. goal remains maintaining deterrence and balancing allies and adversaries. That the Department of Defense deleted an infographic revealing that the Aug. 15 suicide drone attack originated in Iraq — to shield Baghdad from scrutiny — underlines just how complex a balance is at play.
This latest flare-up is additionally a reminder that even if a new nuclear accord is agreed, the IRGC will retain its drive to challenge the U.S. in the Middle East. In fact, the IRGC's desire and capacity to do so will almost certainly increase. Under the leadership of Gen. Erik Kurilla, U.S. Central Command (CENTCOM) has intensified its own attention to the regional threat posed by Iran and the latter's proxies. CENTCOM is now developing strategic plans and regional mechanisms to more effectively challenge Tehran, unilaterally and together with allies.
When it comes to Syria, without U.S. support, efforts by our local Syrian Democratic Forces (SDF) partners to contain a still considerable Islamic State (ISIS) threat would swiftly crumble, as hostile threats from Turkey and Syria's regime would almost inevitably spike. The resulting vacuum and destabilizing knock-on effects would permanently kill off any hope of an eventual resolution of Syria's wider crisis, which would guarantee the country's collapse into long-term instability — once again threatening regional and possibly international stability. The only beneficiaries of a U.S. withdrawal would be malign actors: particularly ISIS as well as Russia and Iran.
To stay in Syria means having to accept occasional provocations; yet the overall risk to personnel is low. Since deploying to Syria eight years ago, the U.S. military has incurred five combat deaths. All five were the result of three ISIS attacks, the most recent of which was in January 2019 — over three and a half years ago. The financial cost, meanwhile, represents roughly 0.4% of the annual defense budget. Unless advocates of withdrawal are willing to accept an inevitable ISIS resurgence, alongside a total capitulation of our SDF partners and the abandonment of millions to the brutality and corruption of Bashar al-Assad's regime, there are no compelling reasons to advocate for a U.S. withdrawal at this time.
Follow on Twitter: @Charles_Lister
Pakistan and Afghanistan at the mercy of an extraordinary summer monsoon season
Mohammed Mahmoud
Senior Fellow and Director of the Climate and Water Program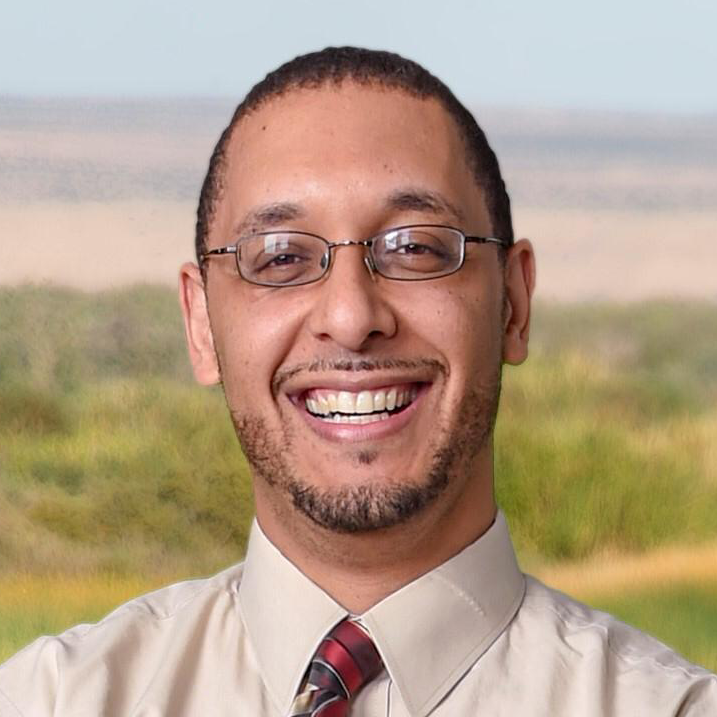 This year's record South Asia summer monsoon season has continued to pummel Pakistan and Afghanistan with heavy rains that have produced destructive flash flooding events across both countries with devastating results. As of Aug. 28, the National Disaster Management Authority of Pakistan has reported that this monsoon season has claimed approximately 1,000 lives, injured over 1,500 people, and destroyed at least 580,000 homes. Critical infrastructure like bridges and roadways has also been inundated, dislodged, and washed away. Much of the country remains submerged under water, making rescue and evacuation efforts more challenging for the hardest-hit areas, such as the Balochistan and Sindh provinces.
Afghanistan has also fared badly, albeit to a lesser degree, due to the monsoon rainfall and flooding. The death toll in the country is nearing 200 people, while many others are missing or displaced after their homes were destroyed by the floods. Climate change is very much the cause of the current conditions in Pakistan and Afghanistan. Increased warming due to more absorbed solar radiation over the Indian Ocean and subcontinent is the main driver behind the intensity of this summer's South Asia monsoon season as sea surface temperatures influence the generation of precipitation events in numerous forms (e.g. thunderstorms, monsoons, and cyclones).
In both nations, there are lingering challenges from the impacts to date and concerns for the remainder of the monsoon season, through the end of September. With the potential for more heavy rains and flash floods, relief and rescue efforts will be stretched thin as both countries try to cope with the existing crisis and any future events that add to the tally of deaths, injuries, displacements, and infrastructure damage.
The displacement of tens of thousands of people comes with other logistical difficulties, such as the need for shelter in the few areas that are not under water. In the case of Pakistan, where flood waters at significant depths still persist, there are consequences associated with deep standing water as well. Access to food and clean water will be constrained by the loss of crops from flooded farmland and the contamination of water resources from flood-displaced sediment, debris, and pollutants.
International relief support and aid has started to come to Pakistan to assist the many victims suffering from this crisis. However, even with this additional help, both countries have a long road to recovery ahead of them.
French President Macron visits Algeria to salvage strained bilateral relationship
Intissar Fakir
Senior Fellow and Director of Program on North Africa and the Sahel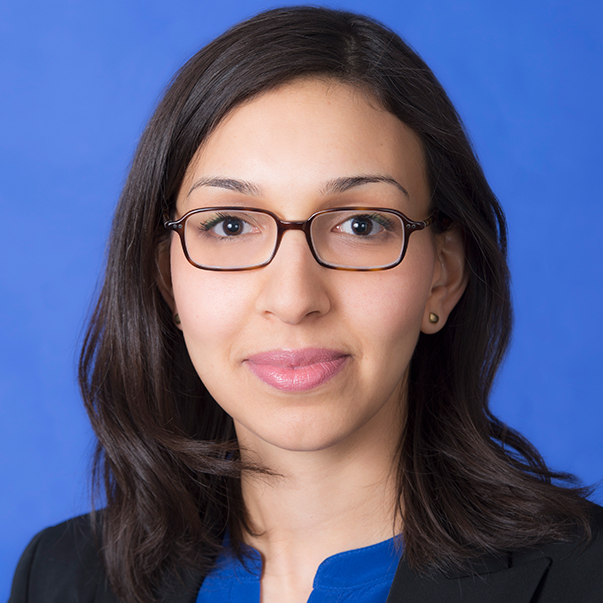 On Saturday, Aug. 27, French President Emmanuel Macron concluded a three-day visit to Algeria. The aim of the trip was to put to rest the latest bout of tensions that had engulfed the decades-long bilateral relationship.
Macron, in the summer of 2021, had criticized Algeria's military leadership for what he characterized as their tendency to blame the country's problems on its colonial past. More remarkably, Macron questioned whether an Algerian state had existed before French colonization, which began in 1830 and was concluded in 1962, following a violent struggle for independence. Macron's comments not only contained the blunder of assessing the past through the eyes of present political structures, but more grievously it displayed the arrogance of a former colonial power asking the very people it exploited and brutalized to remember it kindly.
The words by the French president sparked ire among the Algerian government and people, disrupting ties and suspending several areas of cooperation, particularly in the security sphere. This was especially the case for security in the Sahel, where France has been rudderless for years. Tensions calmed down again over the course of the past year, and cooperation resumed in many areas. But Macron's latest visit was meant to carry the message that Algeria is important not only to France but the European Union as a whole — especially as the latter struggles with an energy and security crisis brought on by one of Algeria's main allies, Russia, as a result of its re-invasion of Ukraine.
Still the overall goal for the visit was modest. France needed to reassure Algeria of its importance to Paris and to Europe more broadly, as both a natural gas exporter and as a security partner; and he was careful to emphasize that the North African country is home to a rising generation of youth full of promise and innovation. After his thoughtless comments a year ago, Macron needed to appear gracious, humble, and appropriately if implicitly contrite. All of that was achieved but without any new concessions. On the ever-thorny issue of the legacy of French colonialism, there were no major new calls for accountability for past French repression, only promises to jointly investigate the past further.
During his trip, Macron met with Algerian youth entrepreneurs and startups, and he visited Disco Maghreb, made famous by the French-Algerian music star DJ Snake. The meetings were meant to display Macron's relatability and understanding of the cultural influences that shape Algerian and French societies. On the political and economic fronts, he reiterated to the leadership in Algiers the importance of commercial and especially security cooperation, particularly as France struggles with its untimely and unceremonious exit from Mali and ponders the future of its Sahel operation.
At the conclusion of the visit, Macron and his Algerian counterpart, President Abdelmadjid Tebboune, signed "the Algiers Declaration" vowing a new framework for greater cooperation. In his brief remarks, Tebboune seemed satisfied with the visit. Yet the implementation of this declaration will be a clearer indication of whether Macron's trip satisfied Algeria's needs and can build a more stable foundation for this bilateral relationship.
Follow on Twitter: @IntissarFakir
Ongoing US concerns about Turkey's financial dealings with Russia
W. Robert Pearson
Non-Resident Scholar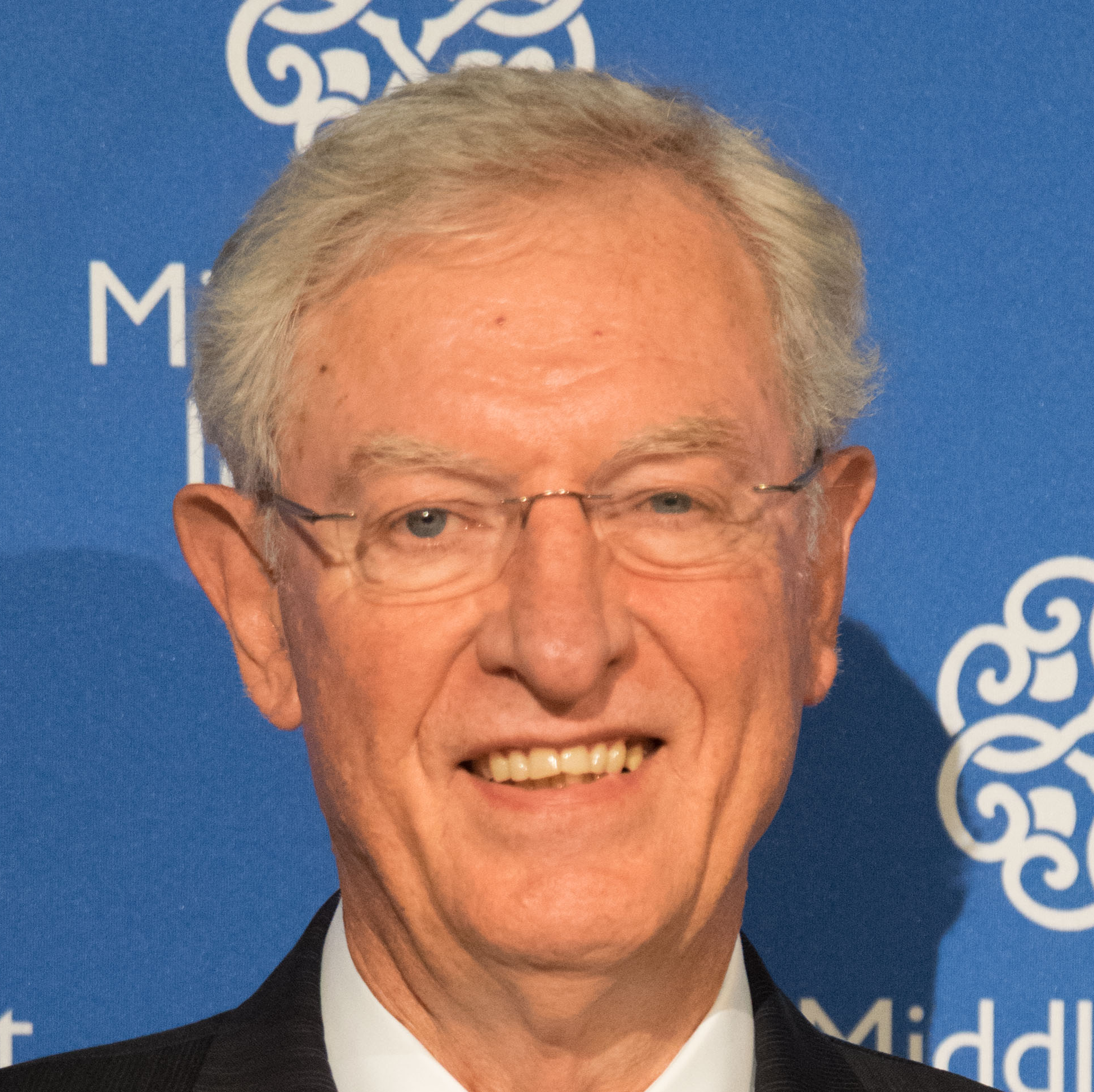 Turkey's unorthodox "beat inflation with inflation" economics has key consequences beyond the harm to its working class, small entrepreneurs, and pensioners. The policy creates a powerful race against the clock for Turkey to attract foreign investment, expand production, and grow exports fast enough to avoid a collapse of the economy. The inflation rate now is judged to be above 100%, higher than Ankara's official figures. The situation has been attracting American attention to how Russian entities and individuals may be attempting to use Turkey to avoid Russian-Ukrainian war sanctions.
On Aug. 20, the U.S. Department of the Treasury discussed Ankara's current efforts to implement and enforce the sanctions against Russia with Turkey's Ministry of Finance. Ankara reaffirmed its position not to allow sanctions breaking by individuals or institutions. Treasury followed up that conversation with a letter to Turkey's leading business association, Türk Sanayicileri ve İş İnsanları Derneği (TÜSİAD), warning of risks to Turkish companies that might create relations with sanctioned Russian entities and individuals. TÜSİAD shared the letter with Turkish government authorities.
Turkey has large international dollar debt obligations. As of March 2022, it owed more than $200 billion in dollars over the next year to international debtors. In recent months, the country has upped its efforts to save the lira through new investment. Official visits and financial deals with Saudi Arabia and the United Arab Emirates, the restoration of diplomatic relations with Israel, closer ties with Qatar, and overtures to Egypt accent Ankara's critical need. Moreover, Turkey is looking for ways to avoid scrutiny from the U.S. Treasury and dependence on the dollar.
As early as March 22, speculation began that Turkey would be tempted to skirt sanctions, akin to the Halkbank gold-trading scandal of 2017, a case that is still active. In June, U.S. Deputy Treasury Secretary Wally Adeyemo visited Turkey to discuss the issue of sanctions on Russia. Two months later, U.S. concerns seem to not have abated. If there are Turkish-Russian arrangements on breaking sanctions, the U.S. Treasury is likely to find them sooner or later. Turkey's credibility in NATO, its declared role as a wartime neutral mediator, and the Turkish lira's financial exposure internationally will be affected. Something is still worrying the Americans about what Turkey is doing with the Russian capital inflow. Let's hope it is just a worry.
US and Israel sign latest cybersecurity cooperation agreement
Mohammed Soliman
Non-Resident Scholar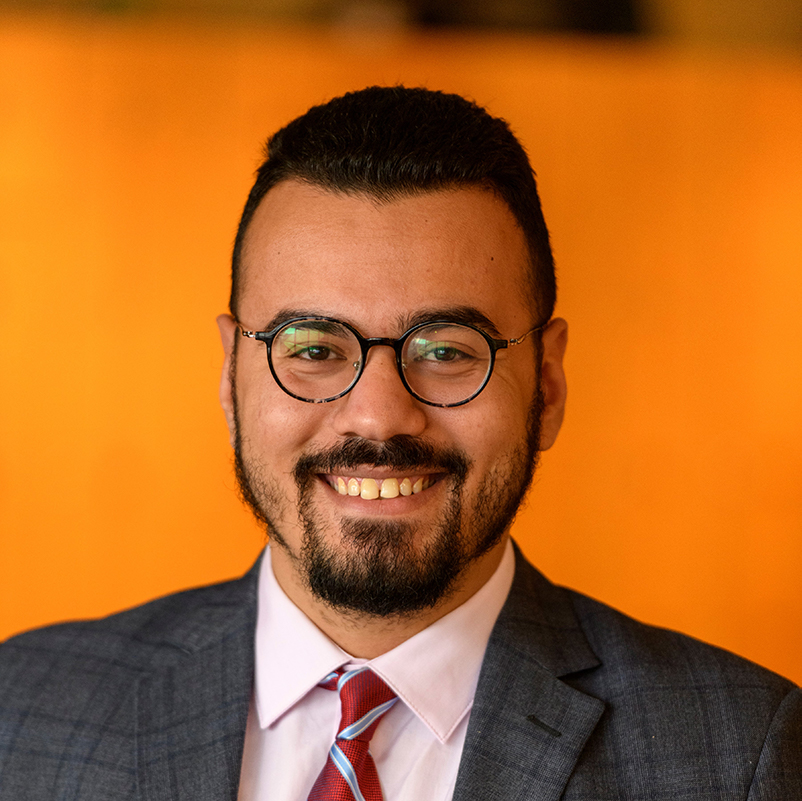 The recent flurry of cyber agreements between the United States and Israel reflects how cyber and technology concerns — increasingly at the heart of both regional and great power competition — are becoming a more integral part of the U.S.-Israeli alliance. At the same time, these developments underscore Israel's growing status as a "cyber superpower" with far-reaching influence globally.
On Aug. 25, the U.S. Department of the Treasury and Israel's Ministry of Finance inked a Memorandum of Understanding (MoU) on Cybersecurity Cooperation, which focuses primarily on protecting critical infrastructure in the financial sector and upholding the integrity of the international financial system. The agreement will allow the two partners to tap into data aggregated by their private sectors to help mitigate the threats they face from foreign governments and cybercriminals. This is not the first such agreement of its kind: Earlier this year, the U.S. Department of Homeland Security's Science and Technology Directorate partnered with the Israel National Cyber Directorate within the framework of the Israel-U.S. Binational Industrial Research Development (BIRD) to develop BIRD Cyber to "enhance the cyber resilience of critical infrastructure in the United States and Israel." 
These recent cyber agreements, along with the 2021 Cybersecurity Cooperation Enhancement Act, help to institutionalize the cyber component of the U.S.-Israeli bilateral relationship as well as bridge some of the differences that have emerged between the two sides over tech issues, such as Israel's cooperation with China on developing 5G. The latest bilateral cyber MoU may be seen as a positive improvement in U.S.-Israeli strategic relations while Washington negotiates a new nuclear agreement with Tehran, against fierce Israeli opposition. Ultimately, these deals help to synchronize U.S.-Israeli workstreams on tech and cyber.
Follow on Twitter: @ThisIsSoliman
Photo by -/AFP via Getty Images
---
The Middle East Institute (MEI) is an independent, non-partisan, non-for-profit, educational organization. It does not engage in advocacy and its scholars' opinions are their own. MEI welcomes financial donations, but retains sole editorial control over its work and its publications reflect only the authors' views. For a listing of MEI donors, please click here.