Contents:
Iraq held hostage by a test of wills between two men
Randa Slim
Senior Fellow and Director of Conflict Resolution and Track II Dialogues Program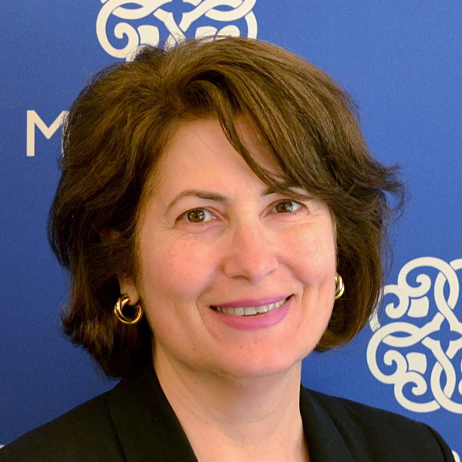 Once again, Baghdad is engulfed in political chaos. This is a crisis that has been in the making for months, as two competing blocs have vied to form a new government since the October 2021 parliamentary elections. On one side is a tripartite coalition involving populist cleric Muqtada al-Sadr, who secured the largest number of seats, as well as Parliament Speaker Mohamed Halbousi and Kurdish leader Masoud Barzani. On the other side is the Shiite Coordination Framework (SCF), which is primarily led by former Prime Minister Nouri al-Maliki and includes, among others, the al-Fatah alliance, whose main components are militia groups affiliated with the Popular Mobilization Forces (PMF) and the Patriotic Union of Kurdistan, led by Bafel Talabani. Al-Sadr wanted to form a majority government along with the winning Sunni and Kurdish parties, thus sidelining the competing SCF. The latter, however, insisted on forming a government based on consensus among all political factions, with positions divided up according to the sectarian formula followed in previous governments.
In June, al-Sadr asked his 73 parliamentarians to submit their resignations, saying he would go into opposition. In line with the election law, they were replaced by candidates who won the second-highest number of votes in the same districts, thus allowing the SCF to claim it now has the largest bloc. On July 25, the SCF nominated Mohammed Shia' al-Sudani for the Iraqi premiership. Sadrists immediately began castigating al-Sudani on Twitter, calling him al-Maliki's shadow. Al-Sadr was not going to let the former prime minister return to his old office through an associate; this was his red line. Al-Sadr kept calling on al-Maliki's partners in the SCF to abandon the former prime minister and join him in forming the government.
The two men's feud dates back at least to 2008, when a military showdown in Basra between government forces led by then-PM al-Maliki and al-Sadr's militia, Jaysh al-Mahdi, ended with the former's victory thanks to the intervention and support of the U.S. military.
On July 31, thousands of al-Sadr's followers stormed Baghdad's Green Zone and took over the empty parliament building; since then, they have announced they will stage a long sit-in. On Aug. 1, the SCF called for a counterprotest by its supporters, while al-Sadr called on his supporters to organize protests in other Iraqi provinces.
This competition, which is holding the whole country hostage to a test of wills between two men, is not about establishing good governance and transparency. Al-Sadr and al-Maliki are both corrupt politicians who have siphoned off billions of dollars in public funds. Despite his repeated claims that he wants to upend the political system in place since 2003, al-Sadr has been one of its main beneficiaries. What he wants is to change the rules of the game to make himself the ultimate decision-maker. The true champions of a new political system were the Tishreenis, Iraqi youths who staged country-wide protests beginning in October 2019 calling for structural reforms, while forces allied with al-Maliki, including the PMF, fought and killed them. Al-Sadr first joined the protesters and then later turned against them.
This fight is also not about opposing or preserving Iranian power in Iraq. Both al-Sadr and al-Maliki have switched over the years between the pro- and anti-Iran camps.
Nor is this type of intra-sectarian fight new. Since 2003, as much as the Iraqi conflict has been mostly analyzed as Shi'a vs. Sunni, and at times Arab vs. Kurd, it has also been an intra-Shi'a, intra-Sunni, and intra-Kurdish competition for power and resources.
President Nechirvan Barazani of the Kurdistan Regional Government (KRG) has called on the competing political factions to meet in Erbil and negotiate a peaceful outcome. Calls by al-Sadr to amend the 2005 constitution were not well received in the KRG, which views the constitution as a guarantor of its interests.
There have also been calls on the Najaf Marja'iyyah, the leading Shi'a religious authority, to intervene as it has done at previous inflection points in Iraq's post-2003 political trajectory. In a recent analysis, Mohammed Shummary noted that the marja'iyyah would intervene if one or more of the following conditions are met:
A military confrontation between the two competing factions;
A major security collapse akin to what happened when ISIS occupied Mosul in 2014; or
Prospects of widespread chaos in the country
It can be argued that the situation in Iraq is rapidly evolving in a direction that worries the marja'iyyah enough that it may step in to mediate this crisis.
Follow on Twitter: @rmslim
Yemen ceasefire will likely be extended
Charles Schmitz
Non-Resident Scholar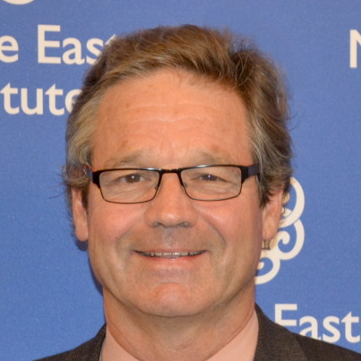 Though Yemen often defies prediction, the current ceasefire, set to expire on Aug. 2, is likely to be extended, even without a formal agreement. No one is happy with the agreements, but the balance of military forces may be settled for now: The Houthis have missiles and drones aimed at Gulf oil fields, but their siege of Marib failed.
The Houthis are playing hard to get to show that they, not U.S. President Joe Biden, have the final word on the Arabian Peninsula. Following Biden's visit to Riyadh, the Houthis announced their rejection of any extension of the ceasefire. But after a phone call between Secretary of State Antony Blinken and Omani Foreign Minister Sayyid Badr al-Busaidi, Omani officials flew with the Houthi negotiating team to Sanaa on Sunday to consult with the top Houthi leadership. The Houthis do have more cards, and they do not really need a ceasefire. They want unrestricted flights in and out of Sanaa and the dropping of the U.N. inspection regime in the port of Hodeida, but they can live without them. The Houthis thrive on portraying themselves as an immovable rock in the face of the machinations of the superpowers. And any new Saudi attempts to seriously restrict oil imports to Hodeida will face an international humanitarian outcry. But the costly failure in Marib has reset Houthi ambitions for the moment. 
And while the Saudi- and Emirati-backed anti-Houthi forces are settling into the south and east, they too do not appear ready or capable of a military campaign to significantly redraw the balance of military power. A spate of new ministerial appointments as well as new governors appear designed to stabilize the fractious anti-Houthi coalition and focus on economic and social issues. Defense Minister Mohammad al-Maqdashi, a close associate of the contentious Ali Mohsen al-Ahmar, was replaced by Mohsen al-Daeri, who is more acceptable to the southerners in the coalition. A new Emirati-backed governor in Socotra consolidated Emirati dominance in much of the south. The Houthis seemed to follow with their own political appointments by extending Mahdi al-Mashat's leadership of the Houthi Political Council.
Both sides are upset that the U.N. does not comply with their wishes, but neither side appears eager for new conflict, and any outbreak of new fighting will likely be attempts to gain bargaining chips for further negotiations rather than to move the battle lines significantly. 
Follow on Twitter: @cpschmitz
Saudi and Emirati leaders' visits to Europe underline strategic importance of Gulf region amid war in Ukraine
Gerald M. Feierstein
Distinguished Sr. Fellow on U.S. Diplomacy; Director, Arabian Peninsula Affairs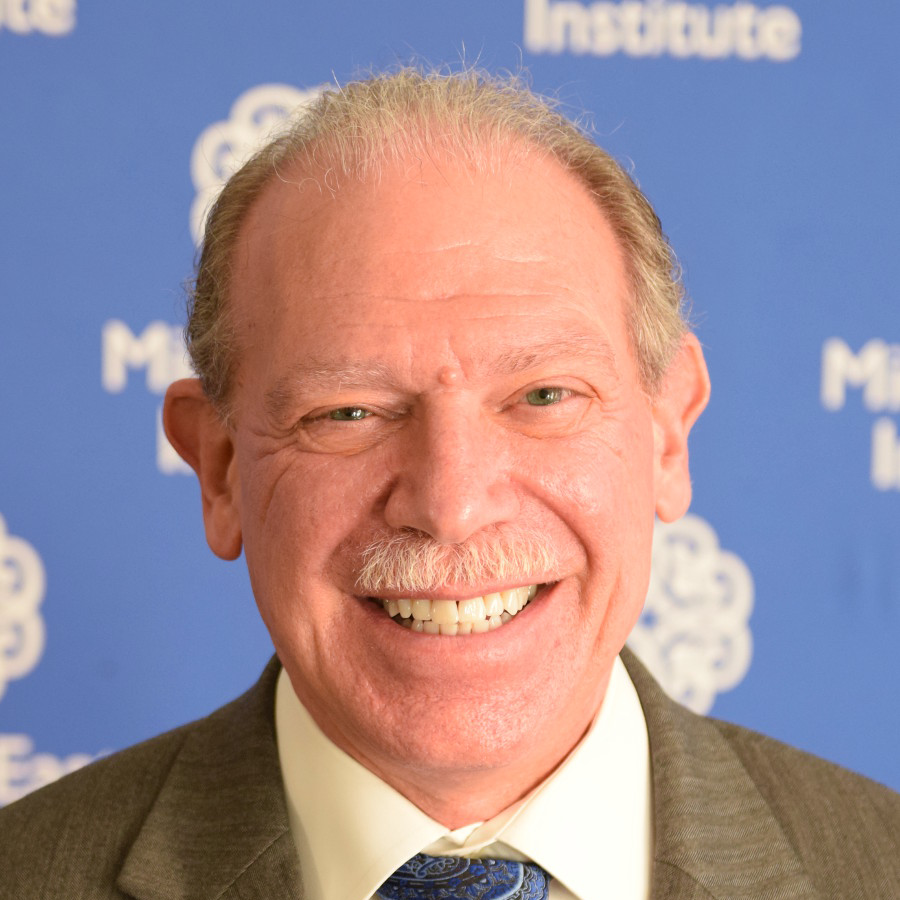 No sooner had Air Force One cleared Saudi airspace, Saudi Arabia's Crown Prince Mohammed bin Salman (MbS) and the United Arab Emirates' President Mohammed bin Zayed (MbZ) departed the region for back-to-back visits to Europe. Both Gulf leaders made Paris their main destination, with MbS adding a stop in Athens to his itinerary.
Each of the three leaders — MbS, MbZ, and French President Emmanuel Macron — had distinct reasons for scheduling the visits. But, regardless of their respective objectives, the series of summits collectively demonstrated the heightened importance of the Gulf states in the global order, which has been shaken up by the Russian aggression against Ukraine. Russia continues to attempt to use its energy card to pressure the European Union into curtailing the latter's support for Ukraine. And so Saudi and Emirati leadership of the OPEC+ oil export consortium is a critical factor in efforts to stabilize the global energy market. In this regard, President Macron is actively seeking to secure alternative energy supplies and may use achievement in this sphere as an opportunity to expand his leading role inside the EU in the post-Merkel era. But much will depend on the success of his recent discussions with MbZ and MbS. As a result of these conversations, combined with MbZ and MbS's talks with President Joe Biden and telephone calls from President Vladimir Putin, all eyes will be on the Saudi and Emirati oil ministers when OPEC+ convenes for its latest meeting this week, on Aug. 3. A failure to take further steps to expand oil production (even understanding that production, alone, is not responsible for tight energy markets) will put new stress on the global economy.
Aside from the critical question of global oil supplies, MbS and MbZ were seeking to use these visits to advance other aspects of their political agendas. Despite efforts by human rights organizations to pursue him in French courts over the murder of journalist Jamal Khashoggi, the Saudi crown prince undoubtedly saw his visits to France and Greece, his first since the killing came to light, as the next step in his global redemption campaign. The fist bump with President Biden opened the door for MbS, and he has wasted no time in attempting to build on the opportunity.
The calculus for MbZ is different. This was his first opportunity to travel abroad as the de jure as well as de facto leader of the UAE; consequently, it was important to reinforce his image as a global leader. The visit to France, a long-standing close defense and security partner for the Emiratis, is also a not-so-subtle reminder to the U.S.: as the F-35 stealth fighter jet negotiations drag on, the UAE has options when it comes to choosing its preferred arms supplier.
Post-pandemic production policy, cooperation loom large for OPEC+
Colby Connelly
Non-Resident Scholar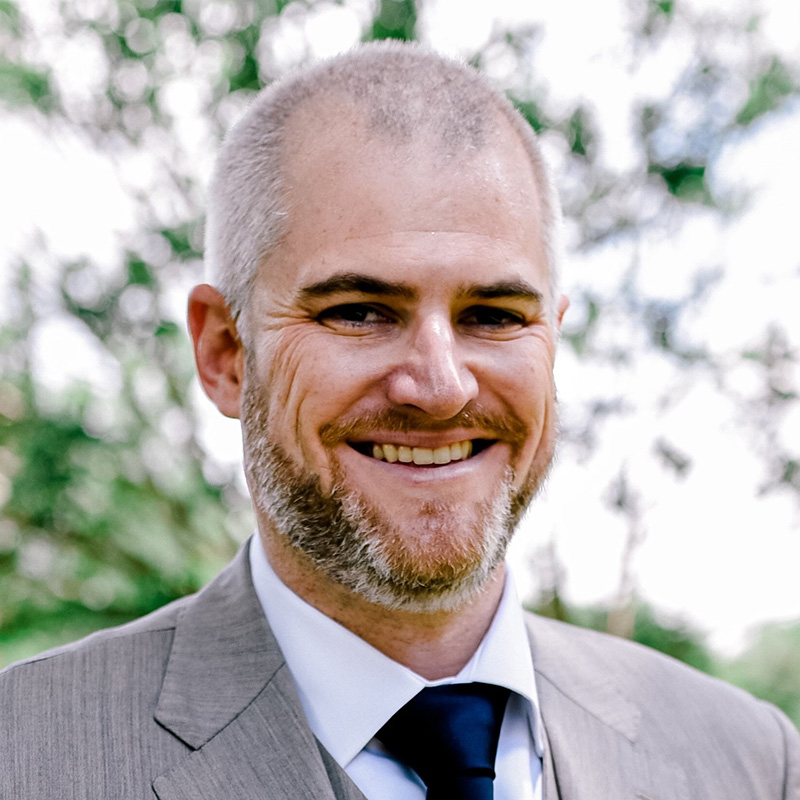 Expect OPEC+ to prioritize continued OPEC and non-OPEC cooperation with any decision it makes at its upcoming meeting on Wednesday, Aug. 3. With cuts made in 2020 technically unwound, OPEC+ cooperation has weathered a global pandemic and extraordinary market volatility in the first half of 2022 due to the Russian re-invasion of Ukraine. Yet Russia's continued involvement with OPEC+ is critical for the producers' alliance to remain viable, and all signs currently point to such an outcome.
Saudi and Russian officials held multiple high-level discussions on oil policy after U.S. President Joe Biden's recent trip to the region. As Russia's baseline capacity of 11.5 million barrels per day (bpd) accounts for 72% of capacity held by non-OPEC members of the alliance, and just over 26% of all capacity held by the 19 members subject to quotas, any joint attempts to balance oil markets would be pointless without Moscow. As such, this may also mean that OPEC+ does not raise production much at all if Russia is opposed to a substantial increase, likely so that revenues from its discounted oil exports remain elevated.
Perhaps more complicated than keeping Moscow in the fold is the need for OPEC+ to overhaul its dysfunctional quota system, which has weighed down its ability to hit its targets; the alliance fell some 2.8 million bpd short of its June goal of 40.8 million bpd (for members subject to quotas). This underperformance is primarily due to capacity losses from West African producers like Nigeria and Angola and is exacerbated by Russia's loss of European market share. However, most of the group's other producers are running up against the limits of their own capacity, save for Saudi Arabia and the UAE. This complicates the task of adding more supply even if such a course of action were a priority for OPEC+; the group has consistently argued that were all of its members to produce at maximum capacity, it might add volatility to the market in the event of more unforeseen supply outages. Allowing two major producers to increase production when other members cannot would also likely pose a risk to reaching a new agreement prior to December, when the current OPEC+ agreement expires.
OPEC+ should not be expected to sit completely idle in the face of mounting pressure to increase production. Even if the group approves a slight production increase for September or rolls over its production plan, its own recent demand forecast for 2023 outstrips that of the International Energy Agency and the U.S. Energy Information Administration. If the group believes its own projections, it will need a new quota system that preserves the consensus it has maintained through what may be the most difficult period of its existence — which is unlikely to be over just yet. 
Follow on Twitter: @ColbyAntonius
Departure of UN Special Advisor Stephanie Williams leaves Libya facing intensified instability
Jonathan M. Winer
Non-Resident Scholar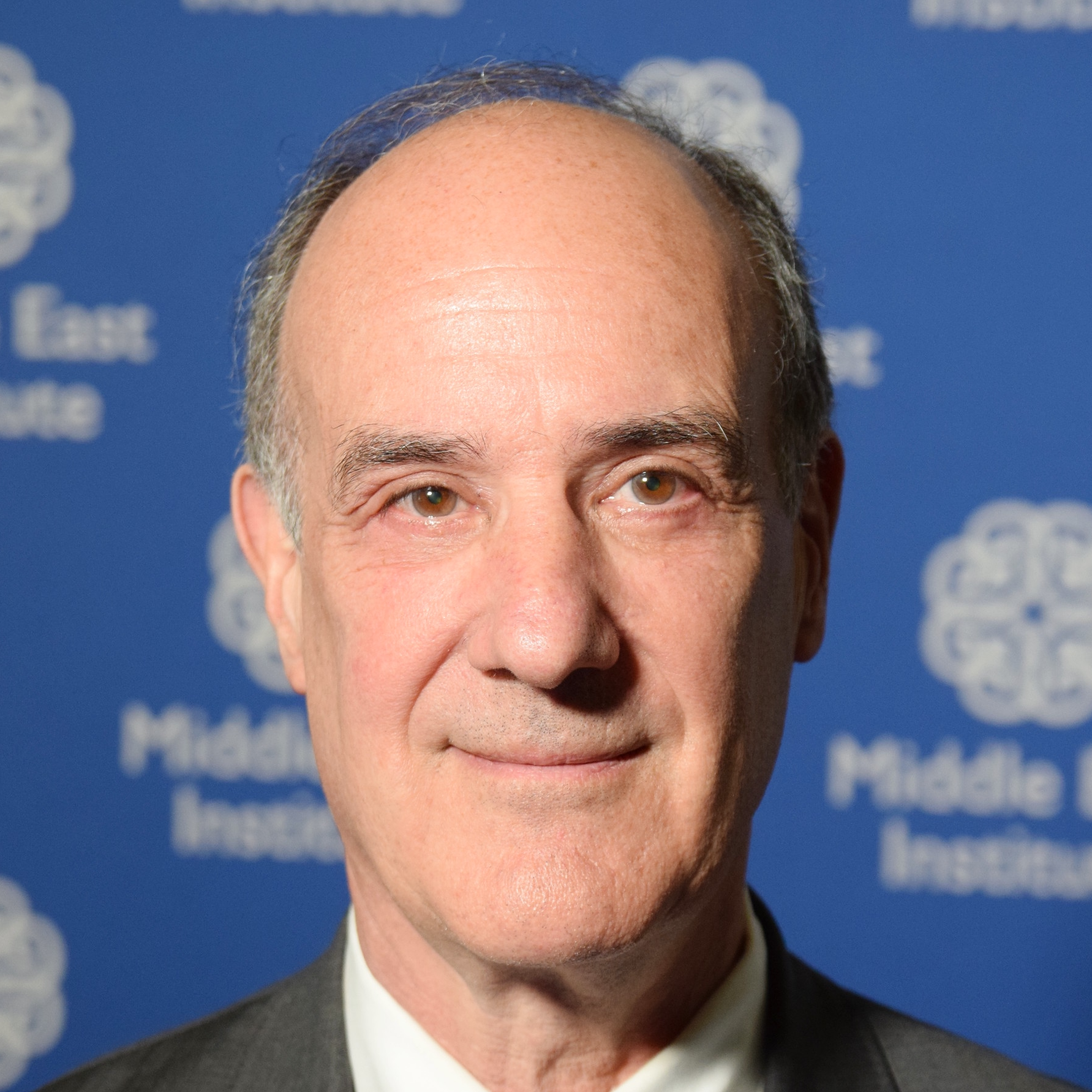 The word "chaos" is routinely used to describe Libya's post-Gadhafi period, with its recurrent experience of civil conflict and two parallel governments contesting for legitimacy and control of the North African country's most important economic institutions — the Central Bank and the National Oil Corporation (NOC).
The July 31 departure of long-time U.S. and U.N. diplomat Stephanie Williams from her position as special advisor on Libya to the U.N. secretary-general, together with Russia's insistence that the United Nations' Special Mission in Libya (UNSMIL) remain limited to 90 days at a time, leaves Libya facing an especially uncertain period.
Government of National Unity (GNU) Prime Minister Abdul Hameed al-Dbeibeh chalked up a victory through his to-date-successful installation, on July 14, of Farhat bin Qadara as the new head of the NOC, unilaterally replacing its long-time head, Mustafa Sanalla. In response, Sanalla has sued, calling his ouster unlawful, even as Qadara has increased daily oil production to a reported 1.2 million barrels per day (bpd). It is hard to see a plausible scenario in which Sanalla regains control, despite NOC internal support and international concern about Dbeibeh's expansive patronage system. Were Prime Minister Dbeibeh to lose power to the rival Government of National Stability (GNS), led by Fathi Bashagha, Sanalla would still face opposition from Bashagha's backer, warlord Khalifa Hifter.
But the threat of Bashagha wresting control from Dbeibeh is growing, due to infighting among Tripoli-based militias that has weakened Dbeibeh's control on the ground. Clashes on July 21, between the Rada militia and Presidential Guards in the Ayn Zara, Firnac, and Zaviye ed-Dehmani regions of Tripoli, resulted in the deaths of 16 people. The Rada wound up taking territory previously controlled by Dbeibeh's Presidential Guard, and the GNU prime minister's security position was thereby weakened, creating renewed opportunity for Bashagha to try to enter and take the city with the help of key locals.
Another indicator of the potential for a renewed contest over Tripoli was the July 24 mobilization of Zintan militias, under the command of Osama al-Juwaili and armed with heavy artillery. This development has created the risk of a military confrontation between the Zintan and the pro-GNU forces in southwestern Tripoli. On July 28, Juwaili warned that he was prepared to use armed force to install Bashagha to "ensure the peaceful transition of power," with the caveat that he would only use force to respond to the use of force by others — that is, those defending Dbeibeh. A planned meeting of the militias in Tripoli to discuss a peaceful resolution failed to take place on Aug. 1.
Notably, Williams' central message in her July 31 farewell statement was to remind Libyans that elections were the only reasonable path forward to provide Libya with stability. But the near-term agendas of the most significant actors in Libya continue to be figuring out how to take and hold power as well as exploit the country's sovereign wealth. With international powers divided and Russia holding UNSMIL hostage, the prospects for further conflict, division, and instability are better than for forward movement on elections anytime soon.
Follow on Twitter: @JonathanMaWiner
Syria will likely top Erdoğan's agenda as he prepares to meet Putin in Sochi
Gönül Tol
Director of Turkey Program and Senior Fellow, Frontier Europe Initiative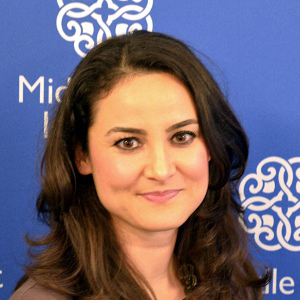 Turkish President Recep Tayyip Erdoğan will meet his Russian counterpart, Vladimir Putin, in Sochi this week. The meeting marks the second gathering between the two leaders since the Russian invasion of Ukraine earlier this year. The first was held in July, on the sidelines of a Syria summit in Tehran, where Erdoğan sought a green light from Russia for a fresh Turkish military operation in Syria. Erdoğan failed to secure Russia's backing for the operation in Tehran, and he will try again in Sochi. Another operation into Syria remains important for Erdoğan's domestic calculations ahead of the 2023 elections and is likely to top his agenda in Sochi.
The Russian side announced that the main issues for discussion in the meeting will be the July 22 Russia-Ukraine deal, brokered by Turkey, to allow exports of grain from blockaded Ukrainian ports as well as military cooperation. The two parties hint at a potential deepening of the military partnership between both countries amid the rejection by several members of Congress of the U.S. sale of F-16s to Turkey. Turkish Defense Minister Hulusi Akar recently said that Turkey had an alternative if the U.S. did not sell it the fighter jets, rekindling the debate over whether Turkey will purchase Russian jets instead. Military analysts claim that the war in Ukraine has dealt a blow to those plans, but Ankara likes to keep the idea fresh to pressure Washington. Putin, for his part, proposed to have a Turkish drone factory built in Russia at the Tehran meeting.
Talk of deepening ties, however, is overshadowed by troubling signs on the energy front. On July 30, Russia's state-run nuclear power firm Rosatom, which is building a nuclear power plant in southern Turkey, annulled its contract with a Turkish company and awarded the deal to a Russian contractor to undertake the remaining construction work. The move ends the Turkish presence in the project and highlights an inconvenient fact for Ankara: Russia's invasion of Ukraine might have weakened Putin's hand, but he still has many cards to play against Turkey.
Follow on Twitter: @gonultol
"National Rescue Initiative" unlikely to rescue Palestinian politics
Khaled Elgindy
Senior Fellow, Director of Program on Palestine and Palestinian-Israeli Affairs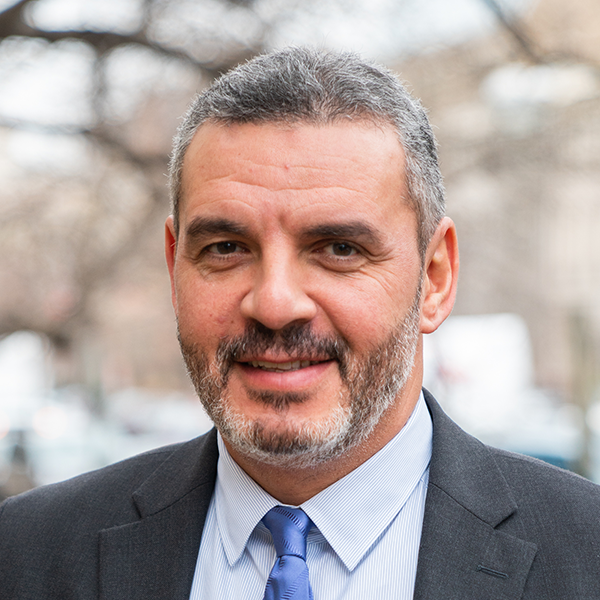 Palestinian politics and political institutions have been in a state of paralysis and decay for at least a decade and a half. Institutional paralysis, the absence of national elections, and chronic budget shortfalls, combined with the debilitating split between Hamas and Fatah and President Mahmoud Abbas's own intense unpopularity among ordinary Palestinians, have led to an unprecedented legitimacy crisis for the Palestinian leadership. The latest attempt to revive Palestine's ossified political order has come in the form of the newly announced National Rescue Initiative.
The plan is the brainchild of Nasser al-Qidwa, the former Palestine Liberation Organization (PLO) ambassador to the United Nations and nephew of the iconic Palestinian leader, Yasser Arafat. Al-Qidwa fell out with President Abbas when he attempted to run a rival electoral list to that of Abbas's Fatah faction in last year's now-canceled legislative elections. "Amid the continued, severe deterioration of all aspects of Palestinian life," the document reads, "this initiative is an effort to prevent total collapse. We seek to push toward a national mobilization that can affect deep, extensive change to the Palestinian political system and rebuild its institutions, with the aim of empowering our people to confront the massive national and existential threats that we face." Like other initiatives before it, the plan calls for new national elections at the presidential and legislative levels as well for reviving and rehabilitating the largely defunct PLO as the central address of the Palestinian national movement. In the interim, a new — and as yet undefined — transitional body would be established to oversee a national dialogue made up of all Palestinian political factions and segments of civil society, with the aim of producing a new national consensus.
The ideas presented in al-Qidwa's initiative are not new and are broadly in line with calls from civil society leaders, political activists, and others going back to at least 2006. It is also broadly reflective of the widespread frustration with Abbas's authoritarian and erratic style of rule. So far, some 67 individuals have signed on to al-Qidwa's initiative, most of them established political and academic personalities. Although a few prominent figures have endorsed the plan, most notably Hanan Ashrawi, who resigned from her post on the PLO's Executive Committee in December 2020, only a handful of names will be recognizable to a majority of ordinary Palestinians. Moreover, very few of them belong to the younger generation.
The real test of the viability of the plan will be in the extent to which it can garner support among younger Palestinians — that is, those in the 40 and under crowd, who make up the bulk of the Palestinian population. On that score at least, the initiative is likely to fall flat, as a large and growing segment of younger Palestinians are turning away from the PLO and the Palestinian Authority and are increasingly dissatisfied with traditional political forces like Fatah and Hamas. Consequently, the National Rescue Initiative, while reasonable and badly needed, is likely to end up as the latest well-intentioned Palestinian initiative to fall by the wayside. 
Follow on Twitter: @elgindy_
Few expected Raisi to be a man of vision or change. In his first year in office, he did not disappoint the skeptics.
Alex Vatanka
Director of Iran Program and Senior Fellow, Frontier Europe Initiative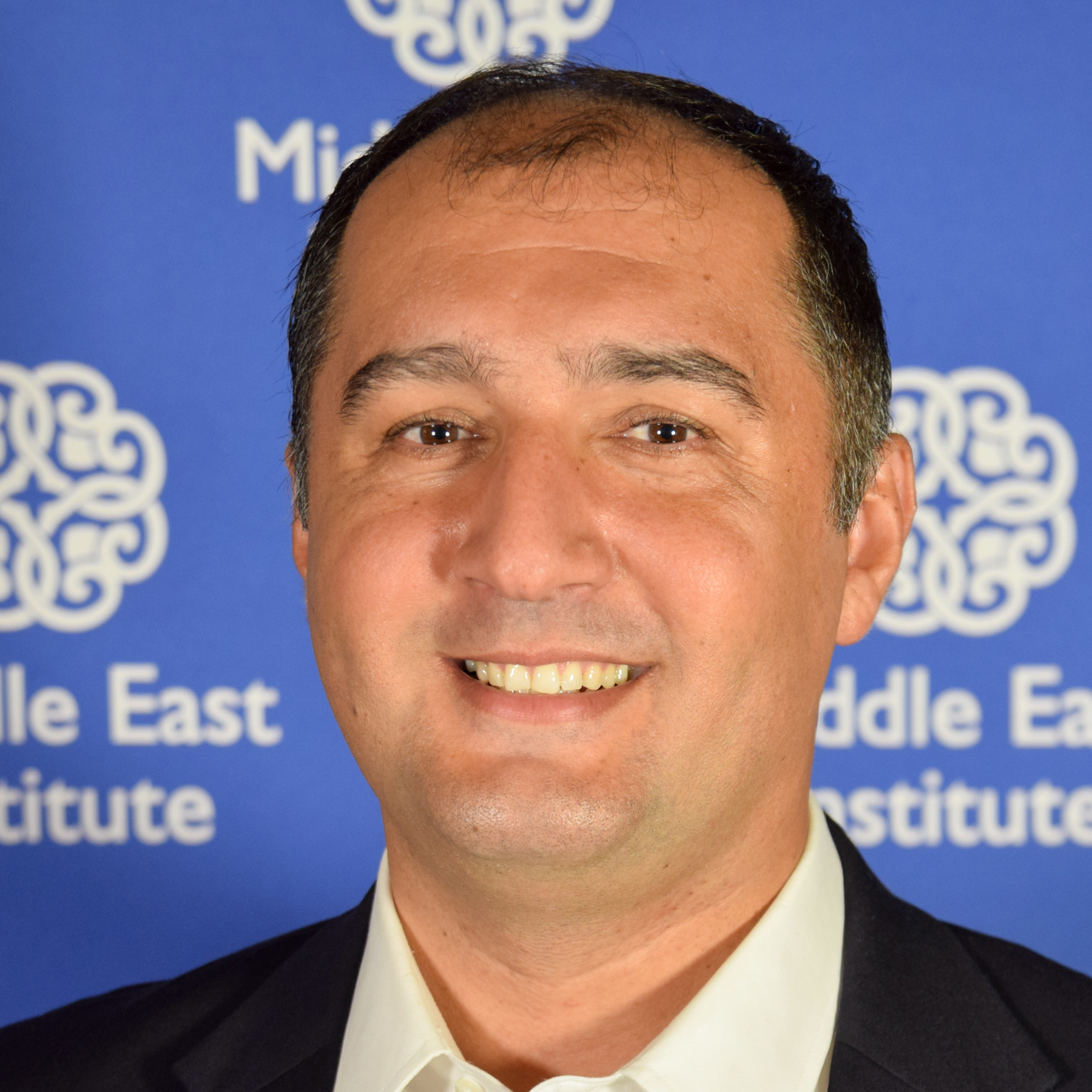 Iranian President Ebrahim Raisi's first year in office has overwhelmingly been one of pretense and failed promises. The pretense has been hard to miss. He is on course to break records for the number of trips he makes to provinces around the country to show empathy to struggling communities. Another record to be broken on Raisi's watch is the rate of inflation, which for years has remained among the primary economic grievances of the Iranian public.
The realm of economic policy is arguably the fairest way to judge his performance. Raisi was never going to be a critical voice on key domestic or foreign policy questions. The Iranian nuclear talks with the United States or Iran's strategic inclinations toward China and Russia are all the purview of Supreme Leader Ali Khamenei.
Raisi recently received Russia's Vladimir Putin with pomp and ceremony and, last week, held a long phone conversation with Chinese President Xi Jinping; but those relations were cultivated by Khamenei long before Raisi took office. Nor does Raisi have much genuine power to shape domestic socio-political realities. A case in point is the law on the mandatory veiling of women, an issue that is fast mobilizing a significant segment of Iranian society against the draconian religious edicts of the regime. The bottom line is that Raisi is a non-factor in terms of the regime's response to public demands: that too is Khamenei's jurisdiction.   
In the theocracy that is the Islamic Republic, where unelected clerics and commanders from the Islamic Revolutionary Guard Corps (IRGC) lay down the law, the presidency has the freest rein when it comes to economic policy. But the tragedy for Raisi is that Iran's economic realities are hugely shaped by the regime's obstinate foreign policy. When Khamenei engineered Raisi's presidential win in 2021, the incoming president promised to tackle corruption and reduce inflation. A year later, no fair observer would claim that there is any less corruption or cronyism in Iran today.
On the issue of inflation, the Raisi government does not want to openly admit that U.S.-led sanctions are at the heart of Iran's inflation problem. Conceding to this would put pressure on the regime in Tehran to find a compromise with the Americans, at a time when Khamenei and the IRGC might believe holding out for a better deal — whatever that is — is the best way forward. Yet as more and more Iranians fall into poverty, Raisi's economy minister has been caught red-handed falsifying inflation data. The episode exemplifies this government. Few expected Raisi to be a man of vision or change. In his first year in office, he did not disappoint the skeptics. 
Follow on Twitter: @AlexVatanka
Photo by Ameer Al-Mohammedawi/picture alliance via Getty Images
---
The Middle East Institute (MEI) is an independent, non-partisan, non-for-profit, educational organization. It does not engage in advocacy and its scholars' opinions are their own. MEI welcomes financial donations, but retains sole editorial control over its work and its publications reflect only the authors' views. For a listing of MEI donors, please click here.