Contents:
Political upheaval in Tunisia and questions over what comes next
Intissar Fakir
Senior Fellow and Director of Program on North Africa and the Sahel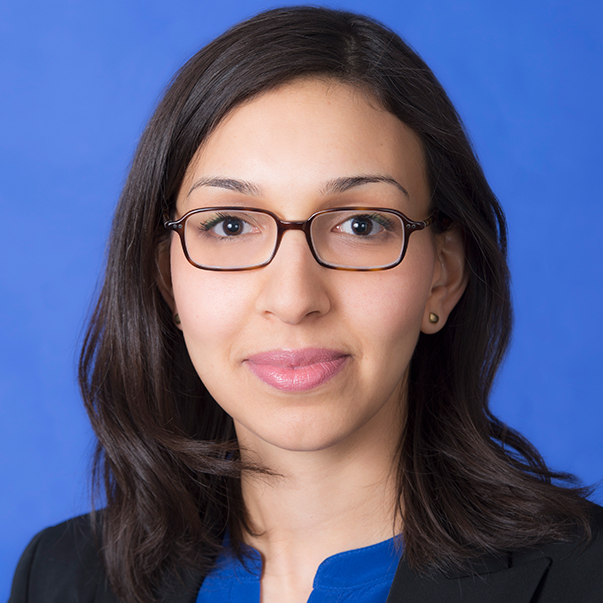 After months of political tensions, a deteriorating economic situation, protests, and soaring COVID-19 infection rates and deaths, Tunisian President Kais Saied has sacked the prime minister, suspended parliament for a month, and revoked the immunity of its members. In doing so, he relies on an interpretation of the constitution that allows him to take extraordinary measures in the event of an "imminent" threat.
Tunisia's political infighting and divisions have been a feature of its post-2011 transition. Furthermore, the presidential and parliamentary elections of 2019 yielded a fractured parliament and brought to power a president who sees himself as an outsider. Since, Saied has been locked in a struggle with the Islamist party Ennahda and has been disdainful of the political class in general. Most recently, Saied has been facing disagreements with Prime Minister Hichem Mechichi on how to manage the COVID-19 crisis.
Long before the pandemic, though, Tunisians have been disappointed in their country's trajectory, which seems to be increasingly forcing somewhat of a dichotomy: either effective governance or democracy. Tunisia needed major change, and for months Tunisians have called for it — but it remains to be seen whether Saied's actions are what Tunisians were looking for. President Saied's moves carry the echoes of past experiences in the region that unseated democratically elected Islamist parties, leading to greater instability or a sharp relapse into authoritarian governance. Saied's defenders will likely claim that his actions were needed to protect Tunisia's political progress since 2011, but for Ennahda and others, the parallels to Abdel-Fattah el-Sisi in Egypt are perhaps clear.
Even if President Saied seeks through these actions to govern more effectively, his long-term plan is as yet unclear. A few key indicators will be whether he moves to consolidate his power or try to put the process back on track. Another important factor is how the security forces will manage protests if Ennahda continues to send its supporters out to the streets — will we see greater violence? And finally, the reaction of international partners and the extent to which they condemn this as a coup or an attempted coup will determine the future of international support and its extent. Ultimately, all of this is going to come down to how much of their hard-earned democracy are Tunisians willing to sacrifice for the promise of a quick fix.
Follow on Twitter: @IntissarFakir
Biden needs quiet in Iraq
Robert S. Ford
Senior Fellow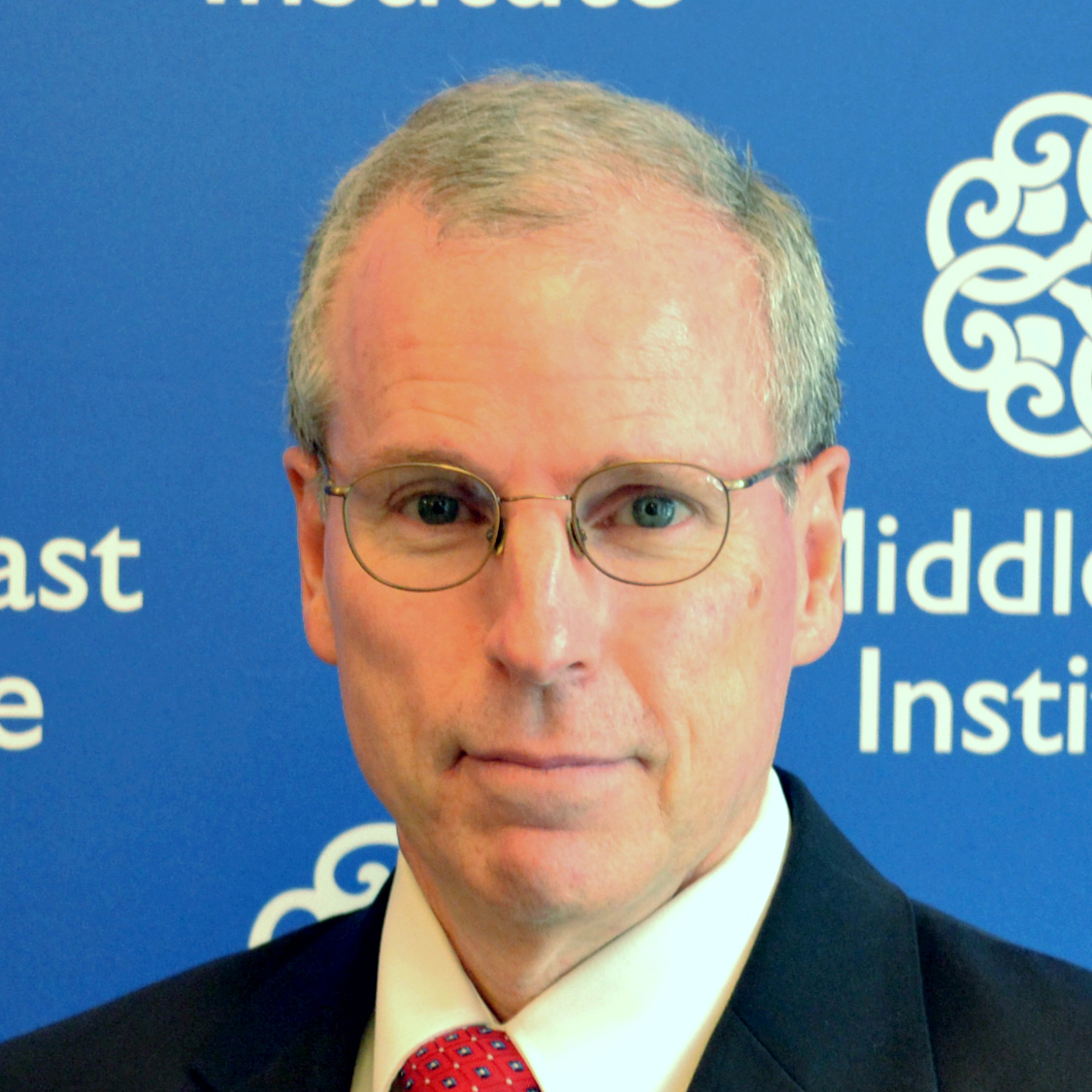 President Joe Biden's meeting with Iraqi Prime Minister Mustafa al-Kadhimi on Monday, July 26 will not break new ground. The Americans instead are trying to highlight non-military aspects of the bilateral relationship. At the U.S. State Department at the end of last week, Secretary of State Antony Blinken and Iraqi Foreign Minister Fuad Hussein led teams that discussed ongoing cooperation in areas such as public health, where the Americans are helping Baghdad's efforts to cope with widespread COVID outbreaks. Blinken last Friday also announced another $155 million in humanitarian aid for internally displaced Iraqis as well as Iraqi refugee communities in neighboring states. The Biden administration has requested $448 million in foreign assistance for Iraq in its fiscal year 2022 budget request. The Biden administration will also likely be sympathetic to Iraqi requests for new waivers of sanctions aimed at stopping Iraqi import of Iranian gas and electricity as Iraq suffers through another summer of power shortages.
Despite Washington's efforts to broaden attention to cooperation in health, education, and economics, media attention remains focused on the future of the 2,500 U.S. soldiers deployed at three Iraqi bases. The Biden administration wants them to stay to train and advise Iraqi and Kurdish counter-terrorism forces fighting ISIS. (U.S. forces in northern Iraq also act as a logistics hub for the small American military presence in eastern Syria.) Washington prefers Iraqi forces act aggressively to stop and deter pro-Iranian Iraqi militia attacks against the American embassy and facilities hosting U.S. forces. In essence, the Biden administration wants a stronger security force under Baghdad's control able to contain ISIS and also able to confront pro-Iranian Iraqi militias and enable Baghdad to resist Iranian pressure. Thus, to help Kadhimi politically at home, the Biden administration will accept cosmetic changes to the narrative about its military presence in Iraq without changing the substance of what those forces are doing. As pressure against major new military operations in the Middle East bubbles up in Congress, especially among liberal Democrats, the Biden administration needs the Iraq operation to remain casualty-free.
Follow on Twitter: @fordrs58
Cyprus: Erdoğan's new Syria?
Gönül Tol
Director of Turkey Program and Senior Fellow, Frontier Europe Initiative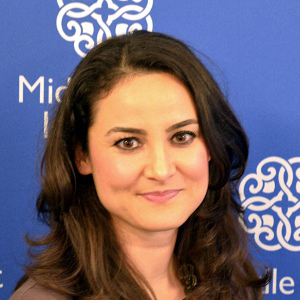 Cyprus has become the new Syria for Turkey's President Recep Tayyip Erdoğan. For many years, the war in Syria served not only as a convenient distraction from Erdoğan's domestic problems, but also as a tool to strengthen whatever ideological alliance he struck at home at the time, be it Islamist or nationalist. Not anymore. There is a strong Syria fatigue among the Turkish public, exacerbated by the almost 4 million Syrian refugees in the country, and Turkey's room for maneuver in Syria is limited by the dynamics of the war.
Turkey's military involvement in Libya and the links between Ankara's Libya and eastern Mediterranean policies, the latter of which resonates more strongly among the Turkish public than the former, provided an opportunity to make Libya the new Syria. Erdoğan sought to use it to galvanize the nationalists and Libya became the new hotly debated topic at home. With Libya's diplomatic process now underway, however, it too has lost its domestic value for Erdoğan.
The Turkish president now seems to have turned to Cyprus as his next focus as his domestic woes mount. Since 2020, he has been calling for a two-state solution that would separate the Greek-speaking and Turkish-speaking parts of the island while the U.N.-supported talks sought its reunification. In a recent visit to the island, Erdoğan upped the ante, suggesting a partial reopening for potential resettlement of an abandoned town, which is a military zone nobody has been allowed to enter since the island split in 1974. Erdoğan's statements drew a strong rebuke from Greek Cypriots and the West, but his nationalist ally, Devlet Bahçeli of the Nationalist Action Party, threw his support behind the idea and Ankara's two-state solution. But aside from that, Erdoğan's Cyprus sally has not gained much traction domestically. Turkey faces major economic troubles, a resurgent COVID crisis, increasing authoritarianism, and dysfunctional institutions unable to offer solutions to people's everyday problems. Further troubles on the foreign policy front that might compound these woes have little appeal for most people. This means the days of utilizing foreign policy to divert attention away from the mounting domestic challenges might be nearing their end.
Follow on Twitter: @gonultol
The troubled Pakistan-Afghanistan relationship is again on display
Marvin G. Weinbaum
Director, Afghanistan and Pakistan Studies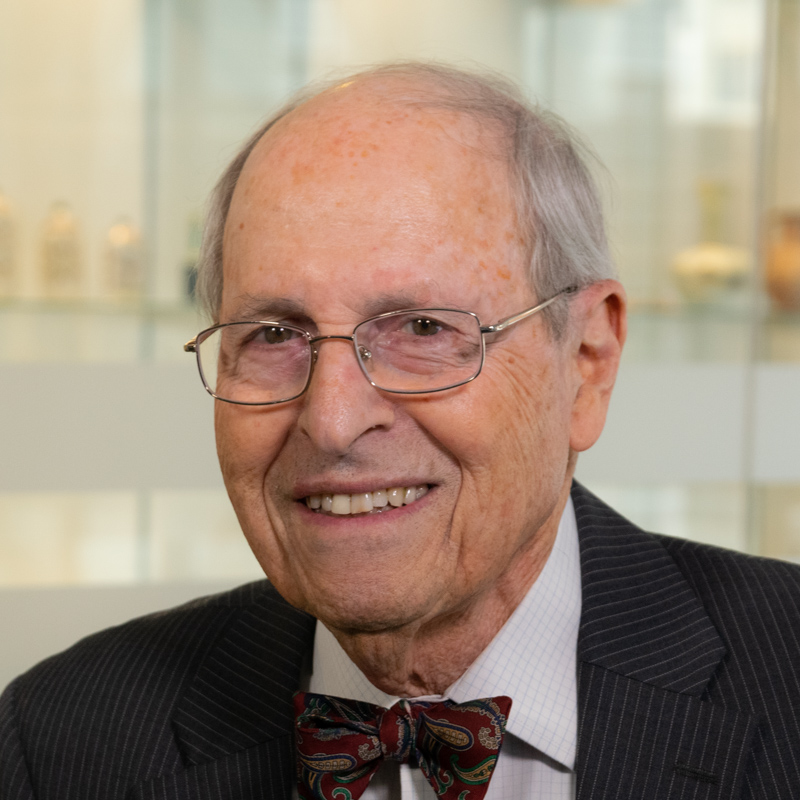 For nearly three-quarters of a century the relationship between Pakistan and neighboring Afghanistan has been marked by suspicion and distrust. Now, at a time when the need for cooperation between the two countries has perhaps never been greater as both seek a revival of intra-Afghan peace negotiations and avoidance of an expanded, anarchic Afghan civil war, their fragile relationship is again on full display.
A little over a week ago the daughter of the Afghan ambassador to Pakistan claimed to have been kidnapped and badly beaten. The Kabul government then recalled the ambassador and senior officials from Islamabad and said they would return only when security issues were addressed, and the perpetrators arrested and tried. The Pakistani government, calling the Afghan action "unfortunate and regrettable," followed suit by bringing back its ambassador in Kabul for consultations.
This is where the story becomes more intriguing. The Imran Khan government announced on March 18 that it would conduct an investigation, and his Interior Minister Sheikh Rashid revealed that several people had been questioned. Two days later, Rashid described the kidnapping as a conspiracy conceived by India's external intelligence service, the Research and Analysis Wing (RAW), and questioned whether an abduction had ever taken place. Predictably, an Indian spokesman objected to his country being drawn into the affair and pronounced Pakistan's denial of the girl's account as "stooping to a new low."
As the Taliban presses its military campaign in Afghanistan, the rhetoric has grown more bitter.
Afghanistan's regularly outspoken Vice President Amrullah Saleh has claimed that Pakistan's Air Force had provided the Taliban air cover as it took over the second-most-important border crossing at Spin Boldak. In response, Pakistan's usually scholarly National Security Advisor Moeed Yusuf minced no words in calling this and other recent statements by senior Afghan officials "vitriolic and delusional." For a short time, Pakistan halted all passage at the border point. At a recent international conference in Uzbekistan, President Ashraf Ghani blamed Pakistan for a reportedly growing number of foreign terrorists entering Afghanistan. He also criticized Pakistan for its failure to convince the Taliban to seriously engage in the Doha peace talks. Ghani's criticism was leveled in the presence of Prime Minister Imran Khan, who called these allegations unfair and brought up the sacrifices that Pakistan has made in the last 20 years as a result of the conflict in Afghanistan.
Pakistan is of late especially sensitive to its international image. The abduction accusation comes on the heels of a recent terrorist incident where nine Chinese workers were among those killed in an explosion on a bus in the north of the country. At first the Pakistan government had stated that it was an accident caused by a gas canister. But the Chinese refused to buy the explanation and days later the Islamabad government backed off its story as evidence grew indicating a suicidal terrorist act. These developments occur at a time when Pakistan, grey-listed by the multinational Financial Action Task Force (FATF), is trying to make the case that it has taken all measures to impede terrorist financing. These are troubling times for much more than the Pakistan-Afghanistan relationship.
This article was co-authored by Makhdum Karam Shah and Zuha Noor, research assistants to Marvin G. Weinbaum.
Follow on Twitter: @mgweinbaum
Iranians once again take to the streets
Alex Vatanka
Director of Iran Program and Senior Fellow, Frontier Europe Initiative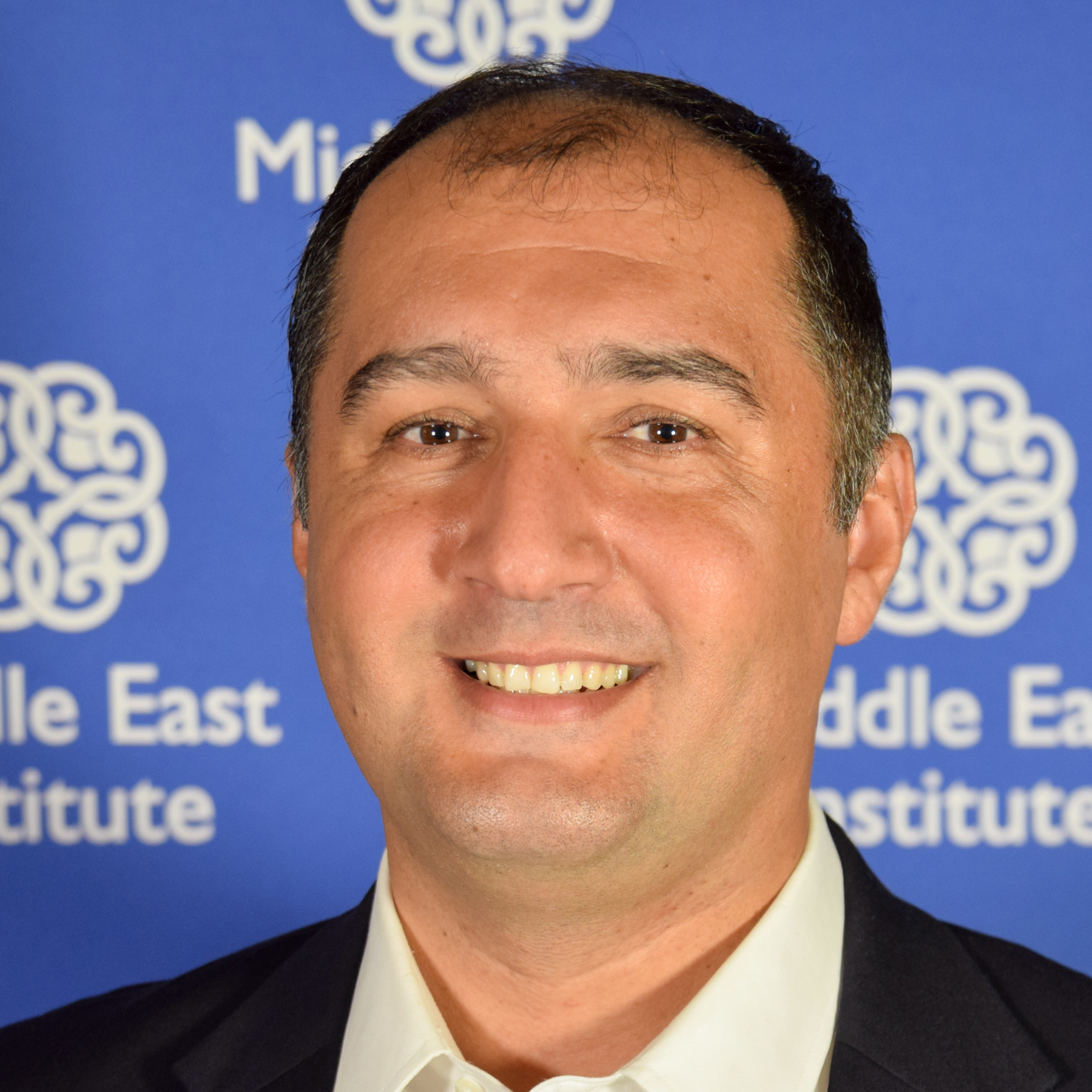 Localized but spreading protests over a lack of water and power have gripped Iran in the past two weeks. This latest round of popular protests began in Khuzestan, Iran's oil-rich but water-deprived south-western province, but has now reached Tehran. As has become a trend in the last few years, a lack of basic government services mobilizes the public, but demonstrations quickly morph into broader anti-regime protests that center on calls for the toppling of Supreme Leader Ayatollah Ali Khamenei.
Given the state of Iran's sanctions-afflicted economy and widespread corruption and economic mismanagement, this raw anger at the public level is unlikely to go away anytime soon, nor is Khamenei prepared to undertake any serious political reform to address popular grievances. This situation bodes badly for Khamenei's hand-picked president, Ebrahim Raisi, who is due to take over in early August. In fact, there is no expectation that Raisi can in any way change the status quo on any level, be it in the realm of domestic or foreign policy. Raisi can only do what Khamenei will permit.
While the world will above all watch Raisi's performance in the context of the nuclear talks in Vienna, the Iranian public's first litmus test for him will be the domestic economic situation. For the last eight years, the hardline camp that Raisi comes from has blamed incompetence and corruption in the Hassan Rouhani government — not the U.S.-led sanctions — for Iran's economic calamities. They will now have no one to blame. From the Office of the Supreme Leader to the Presidential Palace to Revolutionary Guards to the Majlis (parliament), the so-called hardline camp is in charge of every lever of power. Blaming others is no longer an option. And with prices for food (70%), clothing (50%), and rent (34%) all increasing at a faster rate than any point since the mid-1990s, the growing poor segment of the Iranian population will continue to come to the streets to demand political change.
Follow on Twitter: @AlexVatanka
Photo by Chedly Ben Ibrahim/NurPhoto via Getty Images
---
The Middle East Institute (MEI) is an independent, non-partisan, non-for-profit, educational organization. It does not engage in advocacy and its scholars' opinions are their own. MEI welcomes financial donations, but retains sole editorial control over its work and its publications reflect only the authors' views. For a listing of MEI donors, please click here.