Contents:
As Qatar World Cup begins, controversies highlight limits of sportswashing
Gerald M. Feierstein
Distinguished Sr. Fellow on U.S. Diplomacy; Director, Arabian Peninsula Affairs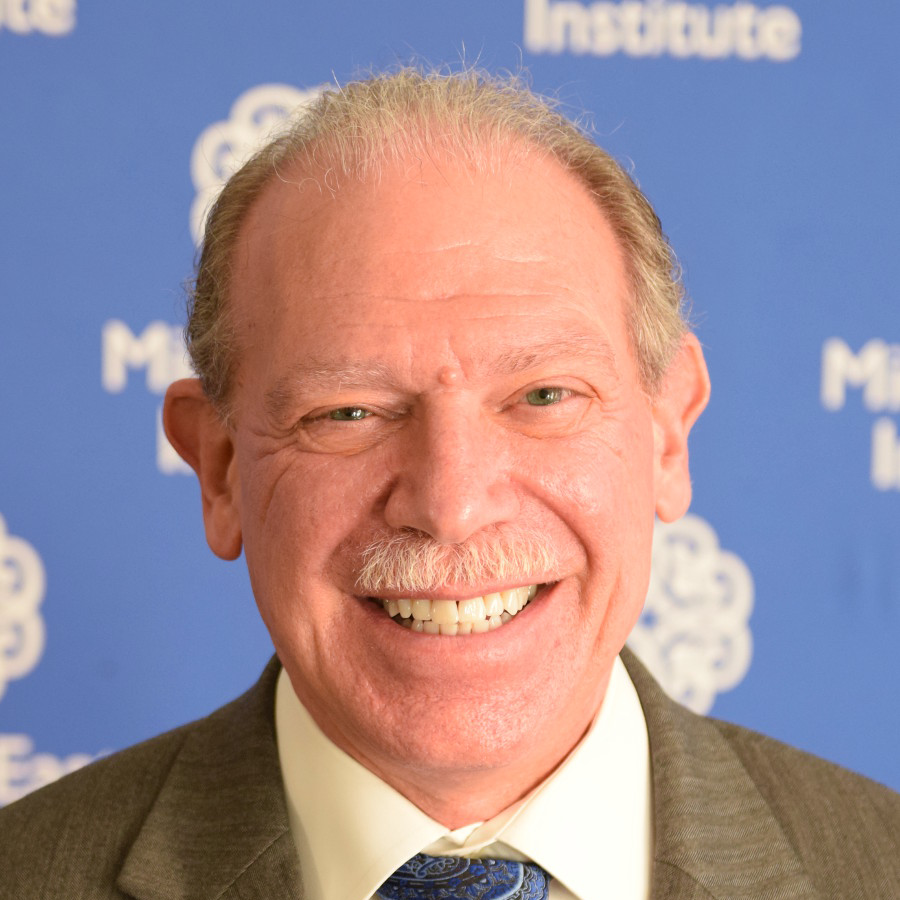 Qatar bid to host the 2022 World Cup to cement its status as a global player, but the event will likely be remembered mostly for the many controversies that have surrounded it.

Qatar's experience should be a warning to its Gulf neighbors that have increasingly turned to sportswashing as image boosters — from the purchase of British and European soccer clubs to the launch of professional golf tours — that these efforts often bring with them unwanted attention to the darker side of their governments and societies.
When Qatar bid successfully in 2010 for the right to host the 2022 World Cup soccer tournament, the award was largely seen as an effort by the tiny, cash-rich Gulf state to buy international respect and to demonstrate to its own citizens that it could compete on an equal footing with global powerhouses. The award by the International Association Football Federation (French acronym FIFA) was seen by observers as curious but mostly engendered discussion of how Qatar could host a sporting event traditionally held in the summer when temperatures in the Gulf would be prohibitive. That problem was solved relatively easily by shifting the competition to late fall. (Allegations that the award was made corruptly would arise later.)
But the issue of climate proved to be only the beginning, not the end, of controversy over the event. Qatar's labor practices and concerns about the safety and wellbeing of the thousands of expatriate workers brought in to construct the massive infrastructure needed to host the Cup followed and remain a black eye for Doha. Moreover, as the opening date for the Cup neared, fresh controversies over Qatar's conservative position on respect for LGBTQ rights and access to beer for the fans attending a historically alcohol-sodden tournament have proved to be headaches not only for the Qataris but also for FIFA, which collects millions of dollars in sponsorship fees from Budweiser and other international brands. The government of Qatar's response has been increasingly testy as it answers to international criticism of its social practices and traditions.
The tournament itself will almost certainly be a success, and the Qataris can be counted on to provide world-class facilities for the games. But it's likely that the enduring memory of this World Cup will be less of the quality of play on the pitch and more the controversies surrounding it. That reality was reinforced on the eve of the opening day, when the disgraced former president of FIFA, Sepp Blatter, declared that awarding the game to Qatar during his tenure had been a mistake. His comment and the controversies surrounding the World Cup should serve as a warning to other Gulf states that see "sportswashing" as an easy way to improve their international image. In fact, rather than enhancing popular perceptions of the Gulf states, sportswashing often brings with it unwanted attention to issues that the governments would prefer to keep under wraps.
COP27 negotiations go into overtime to deliver milestone deal for climate-vulnerable nations
Mohammed Mahmoud
Senior Fellow and Director of the Climate and Water Program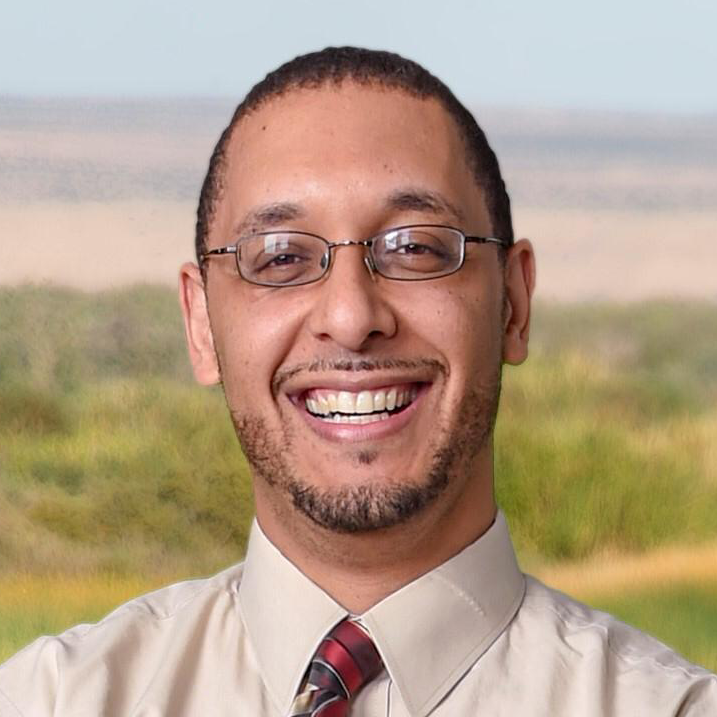 Climate negotiations from COP27 yielded a significant breakthrough in the form of an agreement to develop a climate loss and damage fund.

Achieving the goal of loss and damage compensation may have come at the price of insufficient mitigation efforts to circumvent future climate change impacts.
Negotiations at the 2022 United Nations Climate Change Conference (27th Conference of the Parties, COP27) extended into the early hours of Sunday, Nov. 20, nearly two days past when the talks were originally intended to conclude, as governments continued to seek resolution on a number of issues. This was reminiscent of COP26, when the discussions also stretched beyond the conference's original schedule to produce the Glasgow Climate Pact. However, the climate negotiations from COP27 yielded a more significant breakthrough in the form of an agreement on developing a fund for climate loss and damage. During the first few days of the climate conference, several European countries (including Belgium, Germany, and Ireland) had pledged money to support loss and damage funding to the developing states most affected by the worst effects of climate change. But the establishment of the specific fund that was finally agreed upon at COP27 will help to organize such loss and damage compensation under one financing mechanism.
Loss and damage was a key theme that permeated this year's COP proceedings in plenary sessions, pavilion panels, and climate activists' demonstrations, after it became an official part of the COP27 agenda. Without a doubt, this was a huge win for climate-vulnerable and developing nations, many of which have suffered greatly from the impacts of climate change. But this is only the beginning of a potentially long road to create, finance, and operationalize a loss and damage fund — a responsibility that will be given to a soon-to-be-established transitional committee, with the goal of delivering progress by COP28 in the United Arab Emirates.
Other aspects of the negotiations were not as fruitful: further progress on directly addressing climate change through mitigation turned out to be underwhelming. The goal of limiting average global temperature increases is already at risk, and while that goal remains a priority, parties could not come to a consensus on language regarding the full phasing down of all fossil fuels. Instead, the final document out of COP27 merely encourages efforts to phase down "unabated coal power" and inefficient fossil fuel subsidies. Additionally, low emission energy sources were promoted. Though "low emission" sources may point toward renewables like solar and wind, without explicit definition it can also allow for fossil fuel energy sources that are adjusted to produce fewer emissions, such as natural gas sources or oil refineries with carbon capture capabilities. This point did not sit well with environmental and climate activists.
Ultimately, COP27 seemed to have delivered on the promise of rectifying the historical harm climate change has imposed on developing and vulnerable nations in the Global South due to rampant emissions from long-industrialized nations in the Global North. However, attempting to resolve the mistakes of the past through loss and damage compensation may have come at the price of not doing enough to bolster mitigation efforts that could circumvent even worse climate change impacts in the future.
COP27 sees Egypt secure deals on climate financing
Mirette F. Mabrouk
Senior Fellow and Founding Director of the Egypt program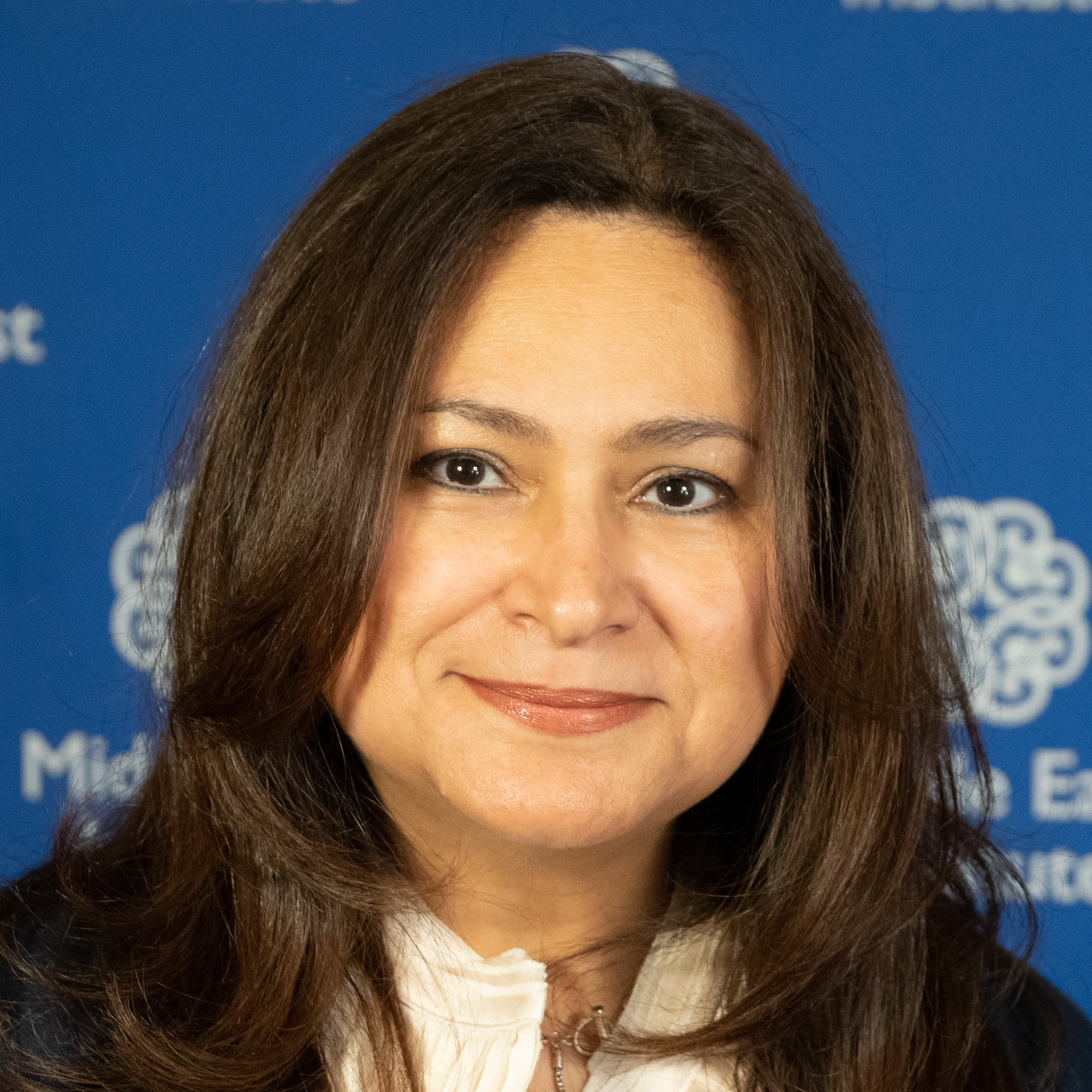 Despite being lauded by African states, Island States, and developed countries for the adoption of a loss and damage fund at COP27, Egypt still came in for a great deal of flack.

Egypt's Nexus on Water, Food and Energy platform had helped it secure nearly $10 billion in funding in what could be a template for other developing countries to obtain climate-related finance.
The 2022 United Nations Climate Change Conference (27th Conference of the Parties, COP27) came to a close early on Sunday in the Egyptian Red Sea resort of Sharm el-Sheikh. As with last year's COP26 in Glasgow, there was deep disappointment that too little had been done to curb emissions, too slowly. There was, however, an extremely shiny silver lining: three decades after the first climate meeting, poorer countries, long suffering from the effects of a climate crisis they had no hand in creating, finally managed to secure a fund for climate-related damage.
The "loss and damage" fund was put on the agenda and shepherded across the finish line by host nation Egypt, despite fierce opposition from wealthy countries that had been polluting since the Industrial Revolution. The fund will be targeted toward states deemed "most vulnerable," an essential distinction since, by some bizarre anachronistic twist, countries like China, Saudi Arabia, and Kuwait are termed "developing countries" under a 1992 U.N. climate agreement.
Despite being lauded by African states, Island States, and developed countries for the successful adoption of a loss and damage fund, Egypt still came in for a great deal of flack. However, it also benefitted considerably, with a series of high profile, and highly profitable, agreements.
Chief among them was $500 million in low-cost concessional funding tied to Egypt's Nexus on Water, Food and Energy (NWFE) platform. The funding, specifically slated toward the energy component of the NWFE, is considerable on its own, but even more valuable when one considers it as a blueprint for private funding, which has been conspicuously lagging to date. Egyptian Minister of International Cooperation Rania al-Mashaat said that the NFWE had helped Egypt secure nearly $10 billion in funding in what she hoped could be a template for other developing nations to obtain climate-related finance.
And in a bid to further its ambition to become a green energy hub, the country also signed initial agreements for green hydrogen, wind power, and ammonia plants that might potentially be worth $119 billion. The key word here is "potentially." The country still has to finalize those agreements to lock in the financing.
The European Bank for Reconstruction and Development (EBRD), as part of its efforts to support decarbonization, is providing an $80 million loan to Egypt Green to develop the country's first green hydrogen facility. Much of the $160 million worth of agreements between Egypt and Germany is linked to climate-friendly initiatives. Not to be outdone, the World Bank's Climate Investment Fund, one of the world's largest multilaterals for climate action in developing countries, pledged $350 million to over nine African countries, including Egypt. In Egypt's case, this funding will go to sustainable agriculture along the Nile.
While part of this money comes in the form of loans, some of it is direct investment. One of the conditions of the International Monetary Fund (IMF) loan agreed to earlier this month was that Egypt create a more nurturing investment climate for businesses. COP27 gave Egypt an enormous opportunity to attract such investment. It is now vital that it not be "business as usual." If Egypt wants to attract and retain incoming foreign financing, then the IMF condition will have to be met. While that condition is not one that is enforceable in any way, the ramifications are enormous and will be self-evident. The structural reforms that Egypt needs to make — the gradual retreat of the state from the business arena — will be essential for its success.
Follow on Twitter: @mmabrouk
Appointment of a new Pakistan Army chief is a big deal
Marvin G. Weinbaum
Director, Afghanistan and Pakistan Studies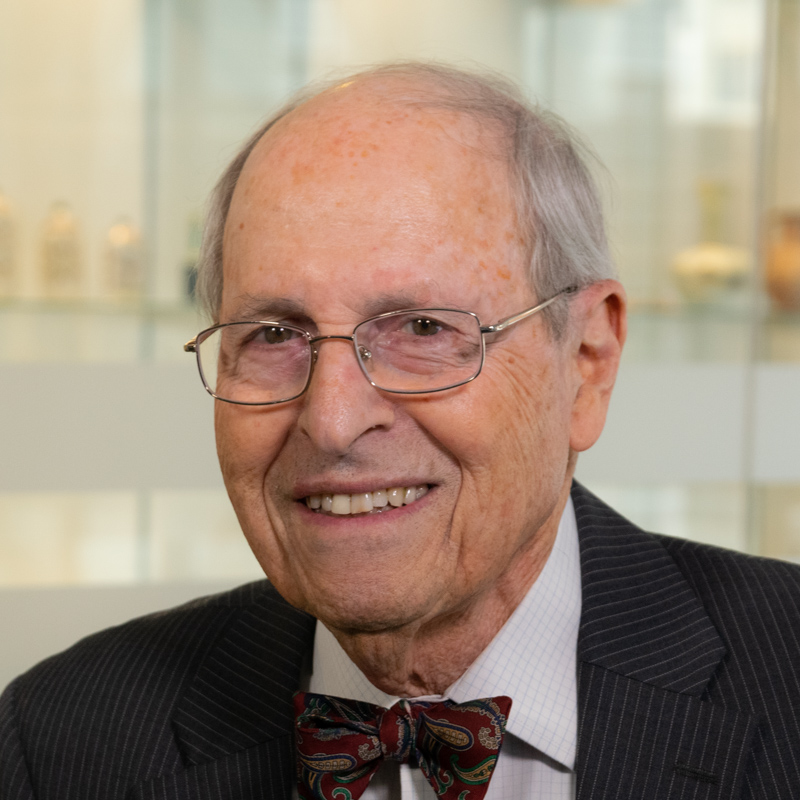 The general at the Pakistan Army's helm is arguably the single most powerful man in the country.

Under a new army chief, the chances may improve that Pakistan's military will broker a compromise agreement, setting a date for holding national elections.
The naming of a new Army chief of staff is a major event for Pakistan. For as much as the military establishment acts as an institution, the general at its helm is arguably the single most powerful man in the country. The personal predilections of the individual occupying the position can be a weighty influence on Pakistan's domestic politics and economy as well as its foreign and security policies. Gen. Qamar Javed Bajwa, who is now completing a second three-year term heading the Army, has been instrumental in helping to retain some balance in Pakistan's relations with the United States and China, in avoiding escalation with India over Kashmir, and in securing the country's financial lifelines from abroad. He has also assumed a leading role in shaping civilian-military relations during a year in which Pakistan's military moved from a partnership with an Imran Khan-led regime to evicting the prime minister from office.
Gen. Bajwa's successor will be named over the next few days by Prime Minister Shehbaz Sharif from a short list of senior-most generals drawn up by the Army. As much as Shehbaz — and his elder brother Nawaz, who is calling the shots from London — would prefer to name a new chief believed likely to protect the interests of the governing coalition, the prime minister is hemmed in by a military establishment anxious for the selection to be seen as based solely on seniority and merit. Presently, the Army's top brass appears also determined to avoid taking sides in the brewing political showdown as Khan's Long March descends on Islamabad. With much of the officer corps sympathetic to the former prime minister, the army is currently leaving the maintenance of order to the local police, the federal paramilitary rangers, and the country's tribal constabulary.
Under a new army chief, the chances may improve that the military will broker a compromise agreement, setting a date for holding national elections. For all of Khan's railing over the last seven months against the Army's top leadership, he must make peace with the military establishment if he hopes to again clear a path to taking power and holding it. For its part, the military has come to appreciate that Khan has succeeded in mobilizing a popular movement that, if not accommodated, could threaten the military's long-exalted special relationship with the people of Pakistan. With Khan likely to emerge from new elections with a massive ego-boosting mandate, it will take a steady, skillful new army chief to lead to a reestablishment of the civilian-military governing condominium with the former prime minister that had existed until last April. In the meantime, with confrontation looming in Islamabad, it will require cool heads on all sides to avoid the violence that could destabilize an economically struggling Pakistan.
Shizah Kashif, a research assistant to Marvin G. Weinbaum, assisted with the production of this
article.
Follow on Twitter: @mgweinbaum
Eight billion and counting, for now
Steven Kenney
Director, Strategic Foresight Initiative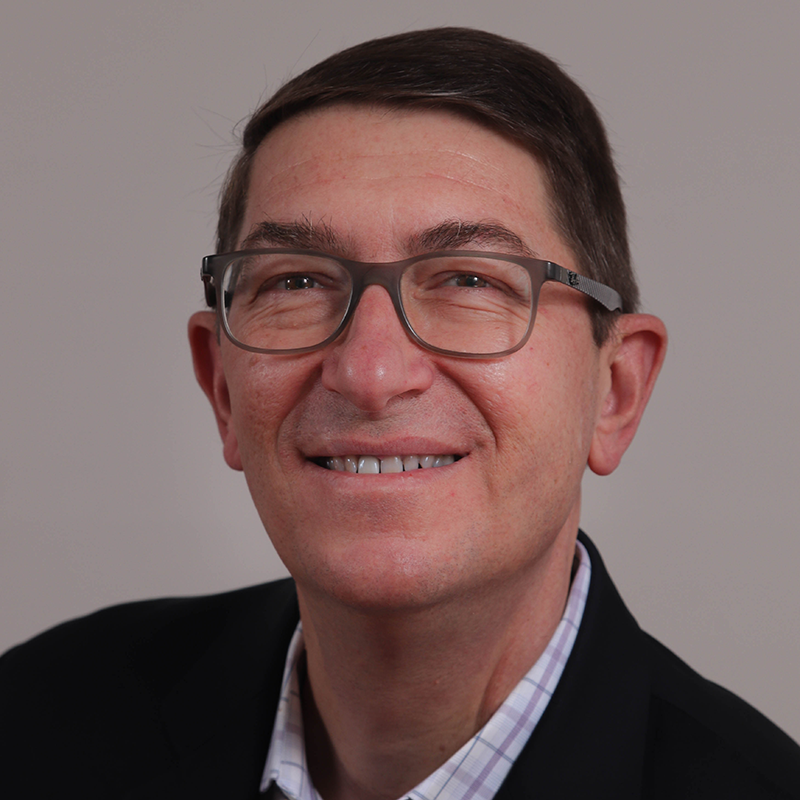 The starkness of reaching 8 billion in global population, as the U.N.'s report announced last week, makes it easy to think the numerical increase is the only story, but no trend can be considered in isolation.

Three factors, none of which are MENA demographic trends, will be significant determinants of whether the region will be able to realize a hoped-for "demographic dividend."
The birth last Tuesday of our planet's eight-billionth person, as estimated by the United Nations, is a remarkable milestone, and many have been remarking on it. The starkness of the number makes it easy to think of the population climb as the only notable story. But it's important for global leaders and analysts to also look with a foresight lens at other demographic trends that are not about growth, and at developments that will drive the demographics of the future. That lens reminds us that no trend can be considered in isolation from its cascading consequences — or from countertrends not yet emerged and often happening simultaneously.
While, on the one hand, the global population grew to 8 billion last week, in 2020 the growth rate fell to less than 1% for the first time since 1950, and there is little to suggest it will bounce back up. The projected 10.4 billion global population peak, circa 2080, is an immense number that the planet — under current policies and mindsets — is not ready for. But it's all downhill from there.
There is no real precedent in history for an economic system not based in important ways on population growth. Creating one will take considerable time; but not creating one is not an option. The less-considered longer-term trend of global population decline demands attention for this as well as other reasons.
More than 60 countries globally will actually decline in population by more than 1% between now and 2050, and these are disproportionately in the Global North. In North America and Europe, by 2050, the dependency ratio is projected to be 43 elderly to 100 working-age persons.
Looking at the Middle East and North Africa, the reverse is the case: populations there will continue to rise rapidly and significantly. By 2050, half of these countries will see increases of at least 50% from their 2015 levels. Some will double. This pace and level of growth is far from uniform in the region, but the overall picture is clear. The dependency ratio in MENA is a contrast with the Global North's as well. By the middle of the century, more than 50% of the region's greatly increased population will be in their most productive years, opening a window for a potential so-called "demographic dividend."
The key word there is potential. Three factors will be significant determinants of whether the region will be able to jump through that window.
One is the demographics just described in the Global North. There, as countries struggle to sustain their economic growth with shrinking homegrown working-age populations, we can expect they will begin competing with each other to attract migrants. Anti-immigration sentiments and policies in many of these countries certainly will not go away. But the imperative to counter their demographic trends for the sake of their economies will gain traction.
A second and paramount factor is climate change. As their countries become effectively uninhabitable, migration away from the region will be increasingly compelling for growing numbers of not only the poor and less skilled but also for the educated and the middle class — that is, groups embodying the hoped-for demographic dividend. And given their geography, some Global North countries seeking migrants will also be (relatively) less affected by some climate change effects, making them doubly attractive destinations for younger MENA people.
The third factor is the degree to which governments (and leaders in other sectors) do or don't commit to two courses of action, soon and substantially. One is investment in essential services, including education, health, and food security. The other is to address a range of other obstacles to young people's transition to employment, like political instability, exclusion based on gender, race, and other attributes, and the dearth of civic engagement that results from current and historical shortfalls in the social contract. Failure in these commitments will further fuel out-migration of MENA's share of the 8 billion to places of better opportunity, while precluding the realization of the demographic dividend for those who remain.
Photo by Matthew Ashton - AMA/Getty Images
---
The Middle East Institute (MEI) is an independent, non-partisan, non-for-profit, educational organization. It does not engage in advocacy and its scholars' opinions are their own. MEI welcomes financial donations, but retains sole editorial control over its work and its publications reflect only the authors' views. For a listing of MEI donors, please click here.