Contents:
Russian escalation in Syria ahead of summit with Turkey and Iran
Charles Lister
Senior Fellow, Director of Syria and Countering Terrorism & Extremism programs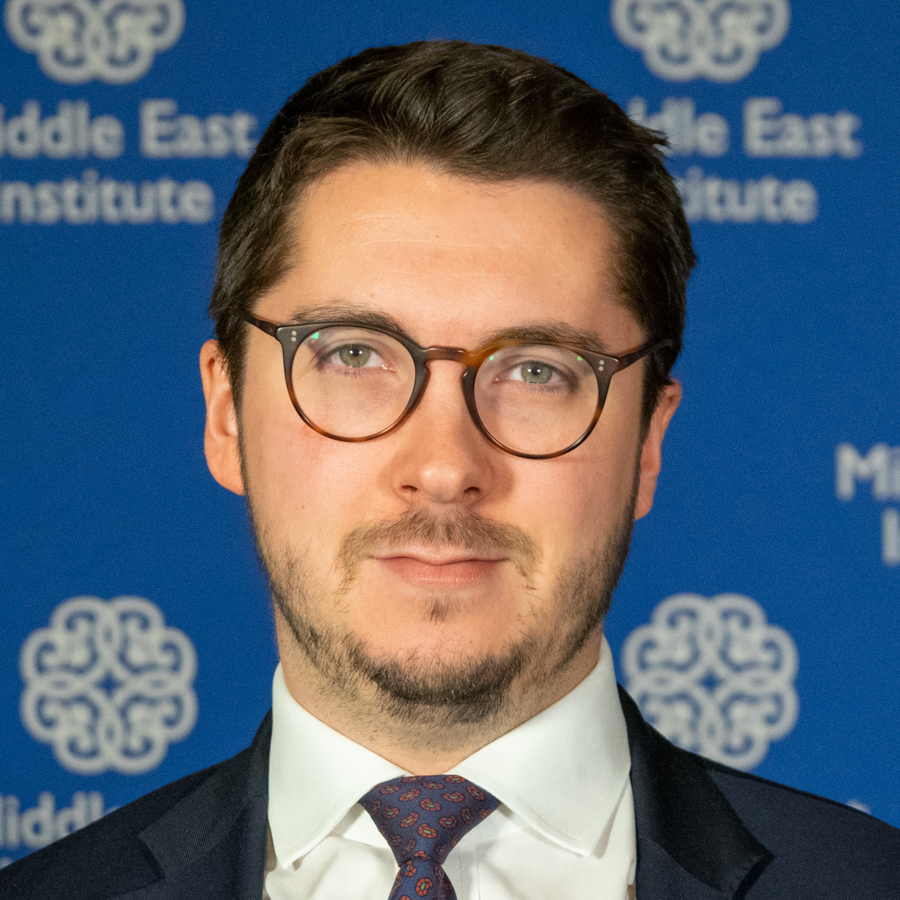 On Wednesday, Sept. 29, the Russian, Turkish, and Iranian presidents will meet in the Russian resort city of Sochi to discuss Syria, and as has been the case in previous meetings, the situation in Syria's northwest will likely top the agenda. Although the greater Idlib area has technically remained subject to a cease-fire agreed by Russia and Turkey in March 2020, Russian aircraft and Syrian artillery have perpetrated routine, deadly violations of it ever since. Despite its status as a cease-fire guarantor, the Russian military has markedly escalated in recent days, in a clear attempt to assert itself ahead of this week's negotiations.
Since mid-August, Russian fighter jets have conducted a steady stream of strikes on largely civilian targets in sensitive areas of Idlib, such as Jabal al-Zawiyah, and in northeastern Latakia. Turkey has had thousands of troops deployed in this zone in an attempt to reinforce the cease-fire and deter pro-regime forces from launching a renewed offensive. The last time major hostilities broke out in Idlib, more than a million civilians were displaced within weeks and the Turkish military launched an unprecedented campaign against Syrian forces — effectively forcing the cease-fire agreed to in March 2020.
A Russian-guided escalation prior to renewed talks in Sochi (or Nur Sultan/Astana before it) is par for the course, but over the weekend, Russia boldly expanded the geographic scope of escalation by launching strikes in Turkish-controlled "Olive Branch" (Afrin) and "Peace Spring" (Ras al-Ayn) zones. A strike in the latter zone, outside Tel Tamr on Sunday was the first Russian hostile act there since Turkey and its Syrian opposition proxies captured it nearly two years ago. One strike in Afrin district on Sunday struck a headquarters of the Hamza Division, one of Turkey's most significant proxy forces in northern Syria, killing at least 10, including nearby civilians.
So far, Turkey's response to Russian escalation has been reserved in comparison. On Sunday, several hundred Turkish troops were deployed into Idlib to reinforce positions in Jabal al-Zawiyah, along with tanks, armored personnel carriers, and heavy artillery systems. Syrian opposition groups loyal or answerable to Turkey have launched a number of retaliatory attacks, including a long-range rocket assault on Russia's Hmeimim Airbase in Latakia (the first such attack in 2021), an anti-tank guided missile strike that leveled a Syrian army building south of Afrin, and ground fire targeting a Russian helicopter near Tel Tamr.
The trilateral meeting on Sochi comes a day prior to the six-year anniversary of Russia's military intervention in Syria and as much of the Middle East appears to be moving toward some form of re-engagement with Assad's regime. Ultimately, therefore, a major spiral of escalation does not appear to be in the interests of any party, but Russia is clearly angling for Turkish concessions — likely regarding the M4 highway. Whether Russia achieves any such concessions remains to be seen, particularly as the situation in Idlib is of intense importance for Turkey's national security interests.
Follow on Twitter: @Charles_Lister
Political infighting goes into overdrive as Libya prepares for Dec. 24 elections
Jonathan M. Winer
Non-Resident Scholar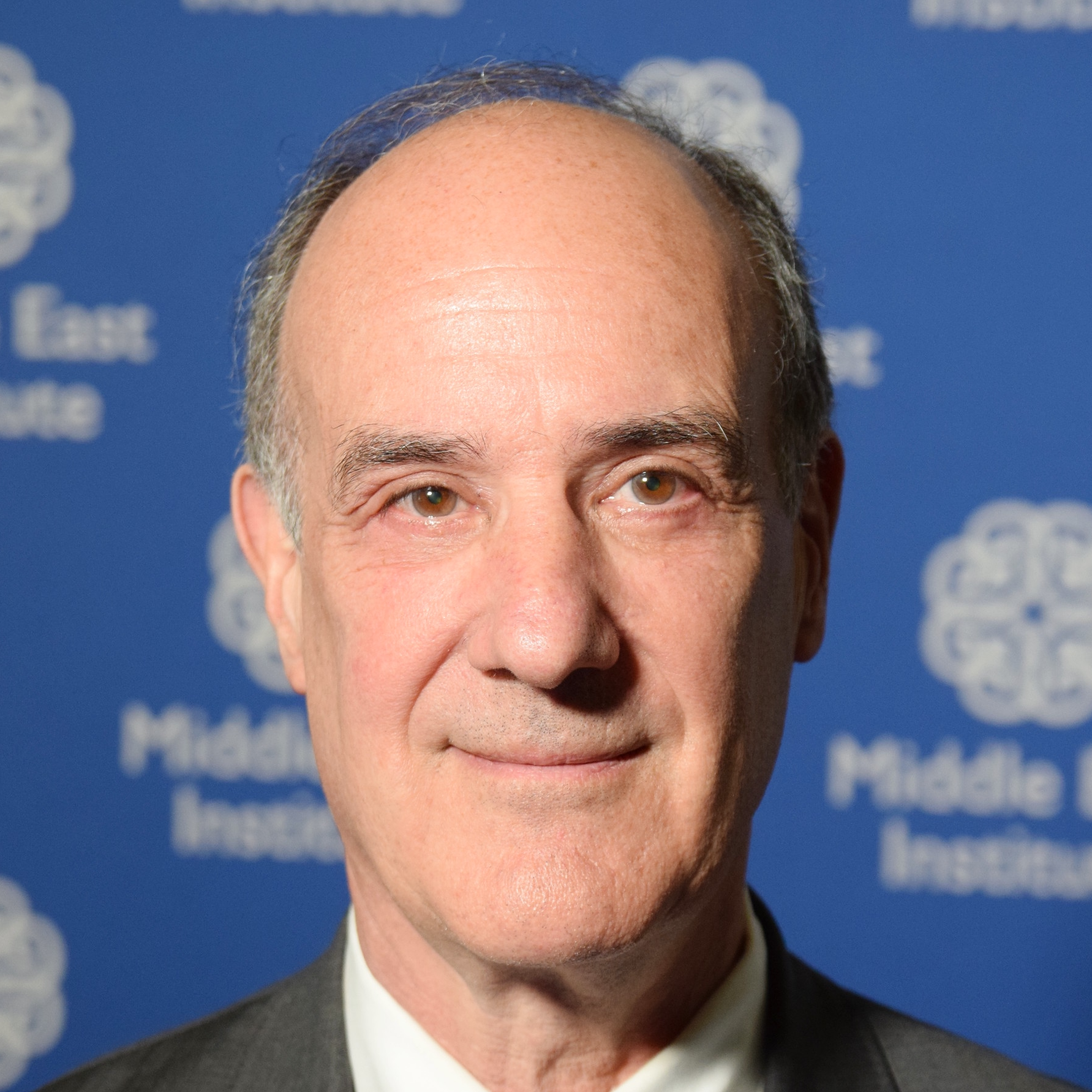 As the president of Libya's interim Government of National Unity (GNU), Mohamed Younis Menfi, told the U.N. General Assembly on Sept. 21, Libya is at a "critical juncture" and a "defining moment." Either the country succeeds in its transition through the Dec. 24 elections, or fails, potentially falling into further armed conflict, partition, prolonged instability, or all three.
Ninety days prior to the scheduled elections, we are witnessing potential preparations for all of these scenarios.
After first submitting a proposed framework for presidential elections to the U.N. Support Mission in Libya (UNSMIL) on Sept. 8, the speaker of Libya's Tobruk-based House of Representatives (HoR), Aguila Saleh Issa, presided over a vote of no confidence on Sept. 21 in the GNU led by interim Libyan Prime Minister Abdul Hamid Dbeibah, a move Dbeibah in turn called unconstitutional and illegal.
Meanwhile, on Sept. 18, Khalid al-Mishri, the head of Libya's legislative advisory body, the High Council of State, based in Tripoli, announced an entirely separate electoral framework for parliamentary as well as presidential elections, in a shot-across-the-bow to the HoR plan, which did not include the parliamentary elections that could (and likely would) lead to a post-Aguila legislature. Two days later, al-Mishri went on to demand the presidential portion of the elections be delayed for at least another year, on the ground that moving forward would create instability.
Amid these competing agendas, Khalifa Hifter announced the suspension of his role as head of the Libyan National Army (LNA), to prepare his run for president in the Dec. 24 elections.
As events swirl around him, the U.N. special envoy for Libya, Jan Kubis, continues to meet with a wide range of influential Libyans and internationals, but is increasingly not seen as driving, let along controlling, events. Rather, individual countries continue their competition for influence.
After a series of meetings in September by key Libyan actors, including Dbeibah, with Egyptian President Abdel-Fattah el-Sisi, French President Emmanuel Macron has now announced an international conference on Nov. 12 with the goal of keeping Libya's elections on track for Dec. 24, as well as a renewed call for the departure of foreign military forces.
The continued presence of these forces, most visibly by Russia and Turkey, after nearly two years of international commitments to send them home, illustrates the reality that while internationals and Libyans alike are "talking the talk" about elections, democracy, and reconciliation, they have yet to demonstrate that they truly intend to walk the walk to make them happen.
Presidential elections without parliamentary elections under the Aguila/HoR plan are unlikely to lead to the necessary reconciliation to enable any elections to resolve 10 years of Libyan crisis. Getting either (let alone both) to happen on Dec. 24 will be very difficult. Intensive diplomacy over the next three months by the United States and the other states committed to helping Libya complete its decade of transition to stability remains essential.
More criticism of Tunisia's president
Robert S. Ford
Senior Fellow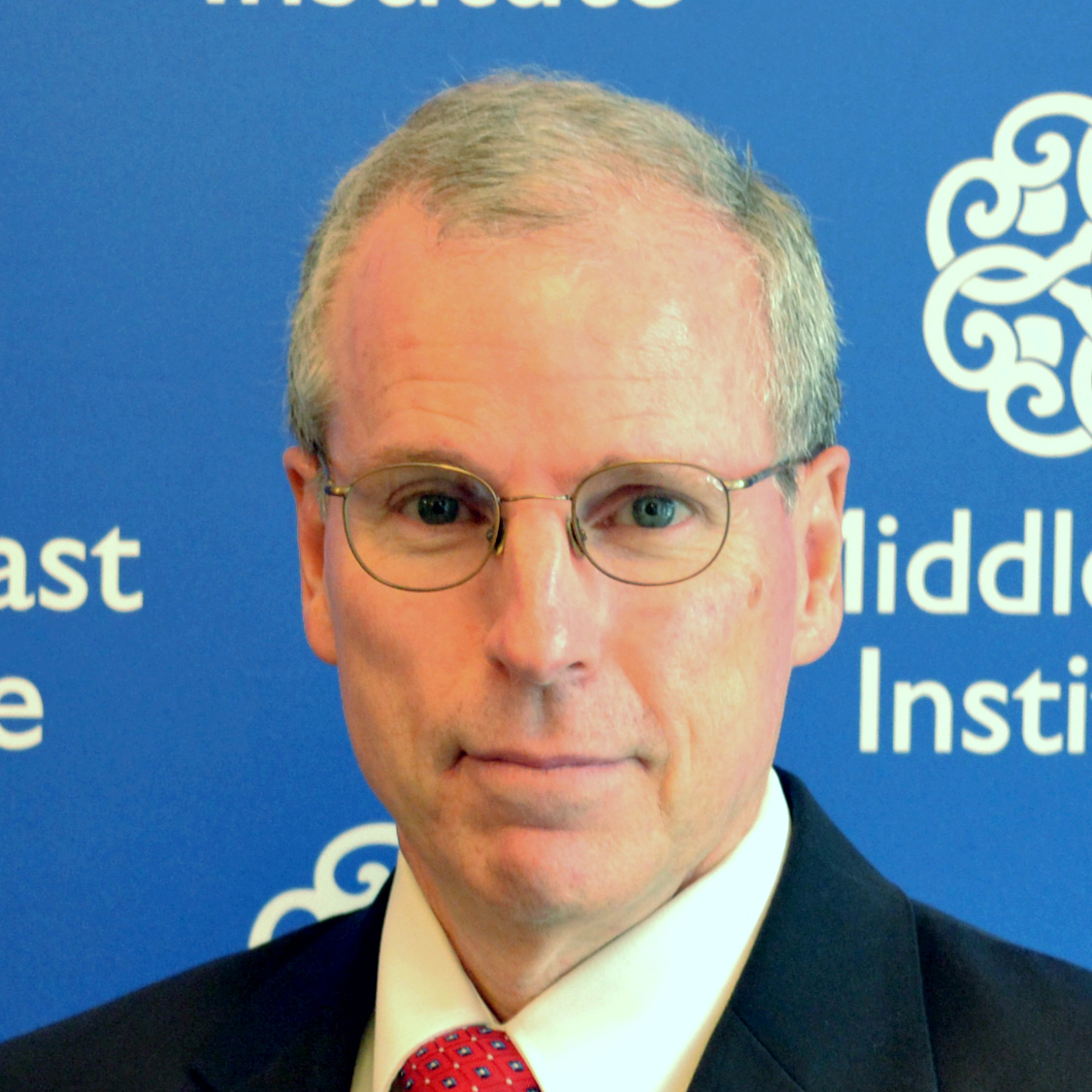 Tunisian President Kais Saied's Sept. 22 announcement that he would assume wider powers and rule by "exceptional measures" for an indefinite period provoked demonstrations and criticism from political parties and civil society groups. Saied has assumed the authority to rule by decree without allowing any recourse to those opposed to his measures. He said he would name a committee to recommend changes to the 2014 constitution but gave no timelines.
Reactions have been swift, especially as Saied has consulted few outside his immediate circle. Several thousand people demonstrated in downtown Tunisia on Sept. 26 in a larger protest than the previous Sunday. There was a smaller demonstration in Tataouine, a town in southeastern Tunisia (famous as a filming location for the original Star Wars). The important General Union of Tunisian Workers (UGTT) on Sept. 24 rejected Saied's consolidation of executive, legislative, and judicial authorities, and the same day 18 Tunisian and international human rights organizations, including Amnesty International, Human Rights Watch, and the International Commission of Jurists, jointly denounced Saied's "power grab."
Criticism has been swift but limited in scope, and President Saied is unmoved. Some of his opponents have their own weaknesses. Notably, the Islamist Ennahda party, whose leader was speaker of the now-suspended parliament, saw 113 members of the party, including prominent figures, resign en masse to protest the leader's performance. The leader of another party opposing Saied has been in exile in Algeria, but it appears the Algerian government will return him to Tunisia, where he faces longstanding criminal charges. Many Tunisians dismiss the politics in Tunis and want concrete improvement in the flailing economy instead. They support Saied's authoritarian steps in hopes he can deliver that improvement. Their continued acceptance of Saied's measures and planned political changes hinges on his economic success, but Saied has yet to unroll an economic plan.
Follow on Twitter: @fordrs58
Algeria-Morocco escalation continues as Algiers shuts its airspace to Moroccan aircraft
Intissar Fakir
Senior Fellow and Director of Program on North Africa and the Sahel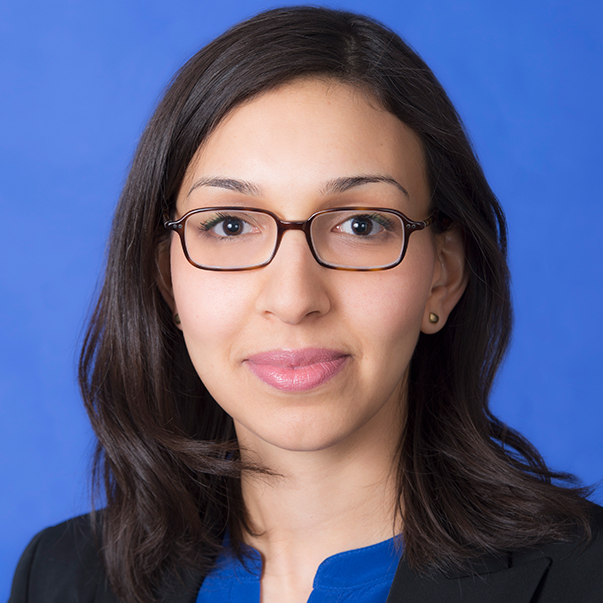 On Sept. 24, Algerian President Abdelmadjid Tebboune announced the High Security Council's decision to close Algeria's airspace to Moroccan aircraft. Algeria is looking to expand its tensions with Morocco beyond the security and energy space into areas that more directly affect the Moroccan economy and Moroccan people. However, it remains unclear if this will have any real impact on Morocco. The airline Royal Air Maroc (RAM) has indicated this will only impact flights to Tunisia, Egypt, and Turkey. At the same time, Algeria has yet to rule out additional measures in its escalation with Morocco.
While the two neighbors have long lists of old grievances against each other, Morocco's gains in the Western Sahara conflict and more importantly, its growing ties with Israel are raising alarms in Algiers. Algeria also claims Morocco supports the Kabylie separatist group, the Movement for the Self-Determination of Kabylie (MAK), but Algiers has not revealed any evidence of recent or specific support. This comes against the backdrop of efforts by the Algerian regime to show its reemergence on the regional stage after a long absence that began with former President Abdelaziz Bouteflika's illness and continued during the Hirak protests from 2019 until the pandemic curbed their momentum. While the tensions perhaps provide a useful distraction from domestic challenges, they are also a way for Algeria's President Tebboune to be in lock step with the military as they pursue a long-held antagonism toward Morocco. These tensions remain at the government level, however, and neither population supports nor seems interested in greater escalation. And while full-out conflict remains unlikely, these gradual escalations can open the door for a snowball effect that risks bringing the two countries closer to the brink. 
Follow on Twitter: @IntissarFakir
Photo by DELIL SOULEIMAN/AFP via Getty Images