Contents:
Tending the garden: Secretary Blinken's visit to Turkey and Greece
W. Robert Pearson
Non-Resident Scholar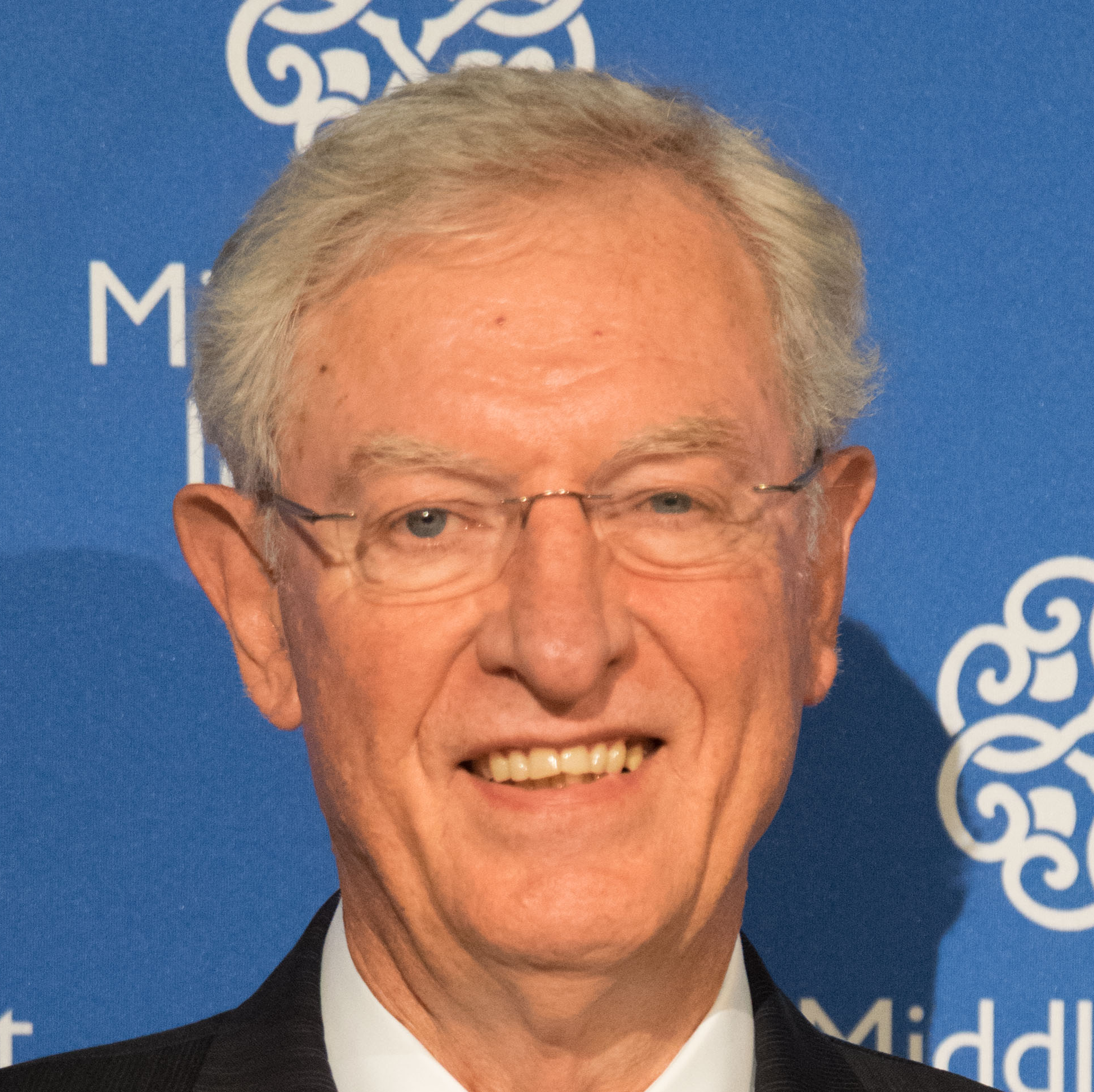 In an attempt to open doors and reconfirm trust with Washington's regional allies, Secretary of State Blinken is visiting Turkey and Greece to listen, tell truth to power in Ankara, recognize the friendship with Athens, and be ready to make progress with both countries.

The U.S. role is indispensable to relative stability in Greek-Turkish relations; but it is challenging work.
Renowned former Secretary of State George Shultz used to say that America's diplomacy was like gardening and that America's diplomats had to tend the garden every day. Shultz would be proud of his current successor, Antony Blinken, and his gardening efforts with Turkey and Greece — to listen, tell truth to power in Ankara, recognize the friendship with Athens, and be ready to make progress with both countries. In his Feb. 19-22 trip to these two Mediterranean states (and his first to Turkey as secretary of state), Blinken had two separate aims.
In Turkey, he showed that the U.S. values its relationship with Ankara, is committed to helping the Turkish people recover from the catastrophic losses of the Feb. 6 earthquake, and is extending a hand to the fractious North Atlantic Treaty Organization (NATO) ally. A total of about $250 million in U.S. government and private American aid already has been designated or provided for Turkey and Syria. More will come.
President Recep Tayyip Erdoğan welcomes the prestige of meeting with top American leaders, but he routinely combines such meetings with hostile public rhetoric about the U.S., behavior that he sees as important to his strong leader image. Yet the lack of any further Turkish movement on bringing Sweden and Finland into NATO and rejection of the link between the accession issue and the U.S.'s F-16 offer is blocking bilateral relations and has done nothing to alter critical Congressional views. Ankara's obstinate stance could be seen in the U.S. as a sign of indifference to American aid.
In Athens, Blinken is expressing deep appreciation for Greek help in providing needed supplies to Ukraine. Greece also is in line to receive America's newest military jet — the F-35 — a fifth-generation stealth fighter denied to Turkey. The defense of democracy — a topic aimed at both Russia and Turkey — will figure prominently but without naming Turkey, at least from the American side. Greece always gets nervous over the possibility of stronger U.S.-Turkey ties — now including the possible F-16 sales to Turkey — and this visit helps balance the scales. To underline his purpose, Secretary Blinken is heading the U.S. side in the fourth round of the U.S.-Greece Strategic Dialogue on Feb. 21.
The U.S. role is indispensable to relative stability in Greek-Turkish relations; but it is challenging work. Secretary Blinken's visits have been a new attempt to open doors on the one hand and a renewed chance to reconfirm trust on the other — all in making sure the garden is being tended.
US deal results in statement of "dismay" rather than UNSC vote on resolution to ban Israeli settlements
Carol Daniel Kasbari
Non-Resident Scholar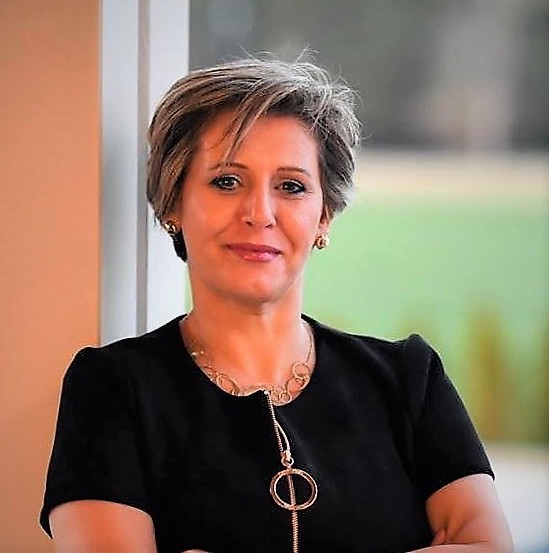 Despite U.S. criticism, Israel still intends to authorize 10,000 new settlement houses deep into the West Bank; though it agreed to temporarily pause several unilateral activities, including other new settlement construction and house demolitions, in the coming months.

The U.S. has committed to officially requesting that Israel reopen the U.S. consulate in Jerusalem.
On Feb. 12, the Israeli cabinet decided to legalize nine illegal outposts in the occupied West Bank, the first to be approved since 2012, in spite of the Biden administration's opposition to any unilateral steps by Palestinians or Israelis. The cabinet also authorized connections for dozens of other illegal outposts to state infrastructure such as water and electricity, as well as design and building licenses for 10,000 additional settlement housing units, according to Finance Minister Bezalel Smotrich. This would be a record-breaking number of housing units approved at one time. As a result, Palestinian President Mahmoud Abbas reached out to the United Nations Security Council (UNSC) to propose a resolution against Israel's decision to expand settlements. A draft resolution, prepared by the United Arab Emirates and submitted to the UNSC, calls for Israel to "immediately and completely cease all settlement activities in the occupied Palestinian territory, including East Jerusalem" and condemns any attempt at annexation, including decisions and measures regarding settlements.
The 15-member council was due to vote on the motion on Monday, Feb. 20, but over the weekend U.S. Secretary of State Antony Blinken managed to convince the Palestinian Authority (PA) to abandon this plan and instead brokered an agreement with Israel and the PA that avoided a vote in the UNSC on the resolution. In exchange, the U.S. will support a presidential statement that condemns Israeli settlements — the first time in nine years that Washington has supported such a declaration. As part of the deal, Israel has agreed to temporarily suspend unilateral measures in the West Bank, including the construction of new settlements and the demolition of Palestinian homes, and to reduce the number of military incursions against Palestinian localities. Israel has also pledged other economic measures that would boost Palestinian tax income by more than $60 million per year. In addition, the U.S. has committed to bringing Palestinian President Abbas to the White House to meet with President Joe Biden within the next year and to formally propose that Israel restore the U.S. consulate in Jerusalem.
On Feb. 20, the UNSC released a statement expressing "dismay" over Israel's Feb. 12 announcement, asserting it threaten the sustainability of a two-state solution. Although all 15 UNSC members backed the statement, it lacked the binding authority of the resolution that had been discussed the previous week. Israeli Prime Minister Benjamin Netanyahu blasted the statement, saying, it "should never have been made and the United States should never have joined it." The Palestinian envoy to the U.N. applauded the unanimity of the UNSC's position and demanded that it be turned into a time-bound action plan leading to freedom, justice, and peace.
Follow on Twitter: @CarolDkas
Netanyahu's government refrains from criticizing Russia over the Ukraine war
Nimrod Goren
Senior Fellow for Israeli Affairs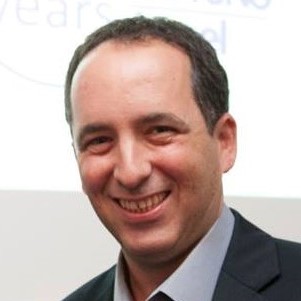 Israeli Foreign Minister Cohen's visit to Kyiv delivered a mostly humanitarian message and called for cooperation on opposing Iran, conspicuously avoiding naming Russia as the aggressor.

This marked a sharp contrast with previous Prime Minister Lapid and some of his ministers, who not only expressed solidarity with Ukraine but also rebuked Moscow for its brutal invasion, massacres, and war crimes.
On Jan. 2, Eli Cohen delivered his inaugural speech as Israel's newest foreign minister, under Benjamin Netanyahu's government. "On the Russia-Ukraine issue," he said, "we will certainly do one thing: publicly, we will speak less," but, "the significant humanitarian aid to Ukraine — will continue." The notion of publicly speaking less was understood as refraining from openly criticizing Russia. This echoed the policy of Naftali Bennett, who, as prime minister, embraced Ukraine but shied away from pinning the blame for the war on Russia and even tried — unsuccessfully — to mediate between the sides. When (in July 2022) Yair Lapid replaced Bennett as prime minister within their coalition government, his position was different. He clearly pointed to Russia as an aggressor, and more closely aligned Israel with the position of the West.
Cohen's view of the Russo-Ukrainian war, expressed through a primarily humanitarian lens, reflects the position of Prime Minister Netanyahu, who seeks not to antagonize Russian President Vladimir Putin. So, when visiting Kyiv on Feb. 16, Cohen spoke about the human tragedy suffered by the Ukrainians but conspicuously did not articulate who caused it. He spoke up against Iran's involvement in the war but failed to similarly mention Russia by name. Cohen's visit marked the full re-opening of Israel's embassy in Kyiv and was part of a wider humanitarian tour, which also included an important stop in post-earthquake Turkey.
The new Israeli government is facing criticism from the West over its policies regarding the Palestinians and its erosion of democracy. The foreign minister's trip to Kyiv was, thus, also intended to score some points on the international arena. But the messages Cohen conveyed — or rather the topics he chose to avoid — limited the visit's impact. Seeing President Volodymyr Zelenskyy in the Ukrainian capital was the right thing to do, but not mentioning Russia and not announcing any deliveries of Israeli defensive weapons to Ukraine — as repeatedly requested by Zelenskyy — undermined the optics.
The visit was not the first Israeli ministerial trip to Ukraine since Russia's re-invasion one year ago, as some media outlets wrongly reported. Israel's former Health Minister Nitzan Horowitz already did so in April 2022. But the differences between those two cabinet-level visits reflect the moral and diplomatic changes Israel is currently undergoing. In contrast to Cohen, who only stressed Israel's commitment to Ukraine and interest in cooperating with it against Iran, Horowitz had expressed solidarity with Ukraine as well as rebuked Russia for its brutal aggression, massacres, and war crimes. Netanyahu and his ministers are not likely to use such language; but they can surely be asked to significantly upgrade Israel's support to Ukraine.
Follow on Twitter: @GorenNimrod
Signs of a fracturing Afghan Taliban leadership
Marvin G. Weinbaum
Director, Afghanistan and Pakistan Studies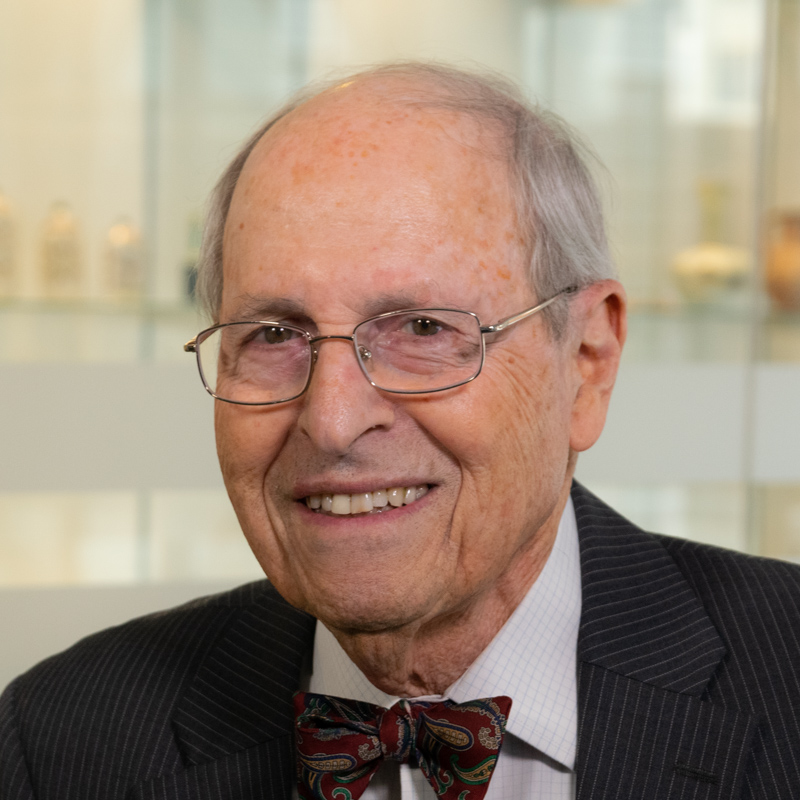 Unity and organizational cohesion within the Afghan Taliban survived disagreements over leadership succession after Mullah Omar's death as well as differences of opinion about the degree of flexibility to adopt in talks with international negotiators prior to Aug. 15, 2021.

But deference to the Taliban's supreme leader abruptly ended recently with Interior Minister Haqqani publicly criticizing the Islamic Emirate's exercise of power, calling the country's overall situation "intolerable," and accusing Akhundzada of "monopolizing power."
While fighting to achieve power, the Afghan Taliban demonstrated a remarkable degree of organizational cohesion. If there were differences among commanders fighting in Afghanistan and with the senior leadership mostly parked in Pakistan, they were contained by agreement over the movement's ideologically defined goals and the unquestioned authority of Mullah Omar as political and spiritual leader. Endemic tribal and regional rivalries within the Taliban's largely Pashtun ethnic makeup were mitigated by the high degree of autonomy accorded individual field commanders. To a remarkable degree, the incorporation of non-Pashtun elements in the Taliban occurred without great difficulty. It was only with the revealing of Mullah Omar's death in 2015 that there appeared a visible leadership rift over choosing his rightful successor. Yet the bad feelings incurred were eventually appeased by a leadership focused on sustaining the insurgency.
Taliban unity was also tested when the movement decided to negotiate with the United States over its withdrawal. Discernable differences emerged between those in the Taliban delegation open to dialogue with international actors and willing to show some flexibility, and those in the Doha negotiations determined to yield no ground on any issue. The hardliners regularly prevailed as they would when formal talks on finding a political solution later commenced with an array of representative Afghan delegates. But whatever their differences in approach, Taliban negotiators were ultimately in agreement on the core principles of an idealized Islamic state.
Taliban solidarity was bound to face its most serious challenge after Aug. 15, 2021, once the movement was vested with governing Afghanistan and had to respond to the needs and demands of the country's various constituencies. Judged by its policymaking behavior thus far, the regime has managed to alienate large portions of the Afghan public and induce a massive refugee exodus. Its decisions have also served to deepen the division between more outward-looking Taliban officials in Kabul and an insular Kandahar-based clerical leadership grouped around the increasingly dictatorial supreme leader Hibatullah Akhundzada. Until now, those with objections to Akhundzada have been mainly conciliatory in their efforts to avoid open confrontation and jeopardize the Taliban's hard-earned grip on power — now under attack by the Islamic State-Khorasan Province (ISKP) and a budding resistance movement.
This deference to the supreme leader abruptly ended very recently with Interior Minister Sirajuddin Haqqani publicly criticizing the Islamic Emirate's exercise of power. He has called the country's overall situation "intolerable" and accused Akhundzada of "monopolizing power." The heir to leadership of the Taliban's formidable Haqqani faction, Sirajuddin has appealed for the regime to enter "legitimate engagement" with the international community. Defense Minister Mullah Mohammad Yaqoob, son of Mullah Omar, has followed with a speech in Kabul questioning whether the Taliban are "responding to the legitimate demands of the nation." But as important as what this break with the supreme leader may imply, it is unlikely that his detractors, fearing splitting the movement and out of respect for Akhundzada's religious status as "commander of the faithful," will seek to depose him. That this flap may, however, induce the Kandahar shura to share more power and relax some of its more unpopular policies remains at least a possibility.
Follow on Twitter: @mgweinbaum
Biden's approach to the Middle East remains stuck in a tactical and reactive crisis-management mode
Brian Katulis
Vice President of Policy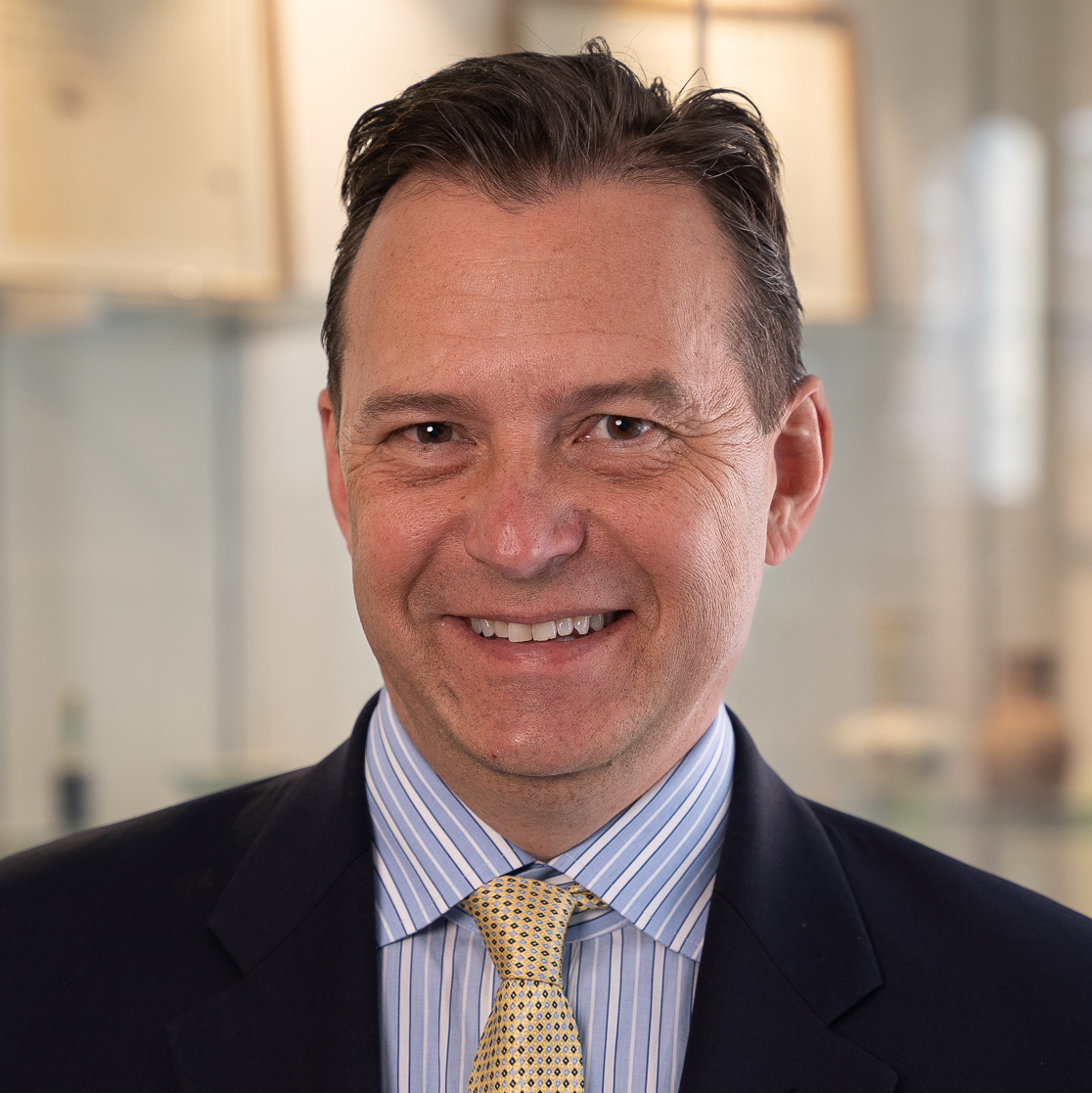 Continued U.S. engagement in the Middle East shows the Biden administration has essentially ignored voices calling for the United States to restrain its involvement and pull back from the region.

But Washington's ongoing regional approach still lacks a proactive strategic coherence, an overarching rationale in practice, and actual policy implementation.
Brett McGurk, the top Middle East policy official at the U.S. National Security Council, delivered public remarks on Feb. 14 that sought to explain the Biden administration's approach to the region. He noted that the foundation for this vision was outlined in President Joe Biden's speech while in Saudi Arabia last summer — a speech that didn't draw much attention at the time. McGurk outlined five principles, grounded in the National Security Strategy document the White House released in October, that guide U.S. engagement in the region: partnerships, deterrence, diplomacy, integration, and values.
At the same time McGurk was relaying Biden's approach to an audience in Washington, D.C., an interagency team was in Saudi Arabia for a series of working group meetings with Gulf Cooperation Council (GCC) members to discuss ongoing regional cooperation. The Pentagon's principal official for the Middle East, Deputy Assistant Secretary Dana Stroul, pointed out the extensive U.S. defense and security cooperation that the Biden administration has maintained, despite challenges like Russia's war against Ukraine and China dominating its attention. These meetings come just one month after another large U.S. interagency team was in the United Arab Emirates to take part in a Negev Forum Working Group, an effort that seeks to promote regional integration in several important areas, such as regional security, education and tolerance, water and food security, tourism, and energy.
Two things stand out from this continued U.S. engagement in the Middle East in the first two months of 2023. First, the voices that have spent years calling for the United States to restrain its involvement and pull back from the region have essentially been ignored by the Biden administration, even at a time of extreme focus on other foreign policy briefs like China, Russia, and climate change.
Second, Washington's ongoing engagement in the Middle East still lacks a proactive strategic coherence, an overarching rationale in practice, and actual policy implementation. Despite the Biden team's attempts to present it as otherwise, the center of gravity in U.S. policy remains reactive to events driven by actors in the region, rather than proactive. This is particularly true on two key fronts: Iran and Israeli-Palestinian affairs.
The Biden administration came into office seeking to rejoin the Iran nuclear deal but found that "Plan A" did not work out the way it had hoped. Nonetheless, it hasn't yet crafted a clear, alternative approach that outlines desired outcomes on key issues such as what to do about Iran's continued repression of its people or the regime's ongoing nuclear efforts and actions that destabilize regional security.
Biden came into office in 2021 seeking to mostly avoid critical issues related to Israeli-Palestinian affairs. But the administration found itself repeatedly dragged back into dealing with crises, including the spring 2021 Gaza war, a deteriorating security situation in the West Bank and Jerusalem, and now tensions within Israel's political system.
Successive U.S. administrations have laid out visions and principles for the country's Middle East policy only to find that their expressed approaches often lacked relevance to the complex realities of the region. All too often, the gap between words said in speeches, like "values," and the actual implications of U.S. policies on the lived realities of the region's populations was just too big. U.S. policymakers are frequently left with few options other than to react to others in the region, all the while trying to explain the practical implications of the United States' often empty-sounding rhetoric.
Follow on Twitter: @Katulis
Iranian President Raisi's visit to China aims to resuscitate ties
Banafsheh Keynoush
Non-Resident Scholar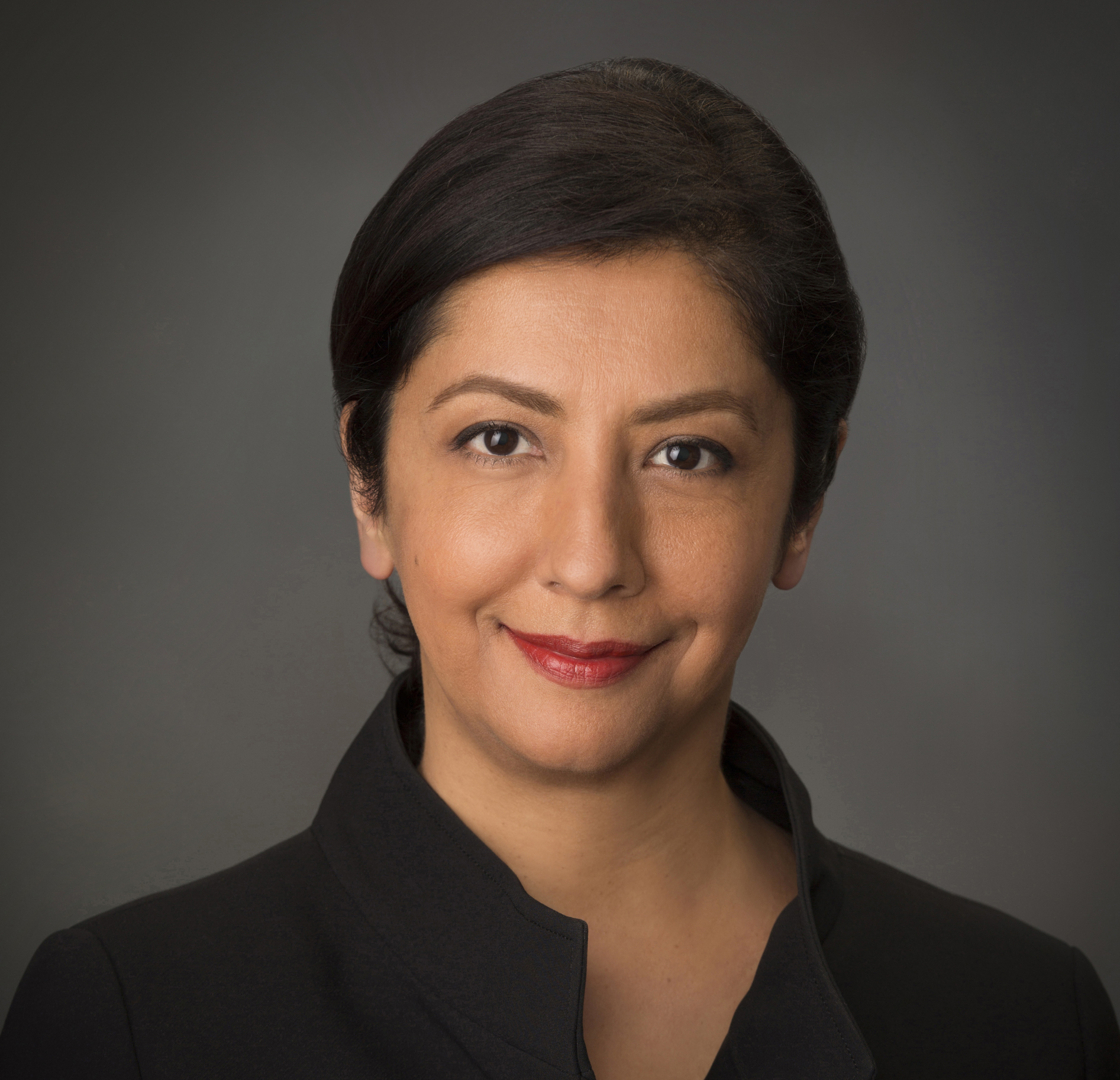 The trip resuscitated a 25-year strategic document signed by Tehran and Beijing in 2021, after a slowdown in Chinese commitment to investing in Iran.

The two sides signed deals worth $3.5 billion and agreed to speed up the launch of Iran's national internet in exchange for the barter of oil; while Raisi reassured Beijing of Iran's commitment to upholding Gulf regional stability and international peace.
Last week, Iranian President Ebrahim Raisi traveled to China, Tehran's largest trade partner, for three days of meetings that resulted in 20 cooperation agreements and memoranda of understanding worth a total of $3.5 billion. The trip resuscitated a 25-year strategic document signed by Tehran and Beijing in 2021, after a slowdown in Chinese commitment to investing in Iran due to the latter's refusal to conclude a nuclear deal with the world powers and following months of ferocious anti-government protests.
To show Beijing's dissatisfaction with Tehran, when Chinese President Xi Jinping traveled to Saudi Arabia in December 2022, he underscored the importance of China's partnership with the Gulf Cooperation Council (GCC) by issuing a joint statement reiterating the need for Iran to remain a stabilizing force in the Gulf region.
Raisi's visit was aimed at reassuring China of Iran's commitment to regional stability. The Iranian president held talks with President Xi and National People's Congress Standing Committee Chairman Li Zhanshu, expressing hope of encouraging solidarity with other nations. At Peking University, where he was awarded an honorary professor title, and in meetings with Chinese firms, he welcomed the Belt and Road Initiative and said Iran was keen to integrate its economy into regional and international markets. He insisted that Tehran could help address the challenge of extremism and terrorism in West Asia, in order to expand commercial relations.
China agreed to speed up the launch of Iran's national internet in exchange for the barter of oil, for which Tehran has expanded the budget by 40% this coming year (starting in March), and to explore cybersecurity cooperation. Previously, Raisi's plan to secure Chinese equipment for this purpose was seen by parliament as contradictory to Iran's constitution, which bars concessions to foreign entities in the information sector if it exposes the country to outside monitoring.
Iran is a good market for Chinese exports, and total trade between the two countries now exceeds $25 billion. Iran has begun using the Chinese yuan to carry out bilateral trade and is looking to further expand this, although doing so on a larger scale will require it to first stabilize its own volatile currency. During Raisi's visit, Iran and China also agreed to complete the Tehran-Qom-Esfahan railway construction project, delayed due to U.S. sanctions on Iran. Other agreements include developing Iran's industrial and mining sectors, port and transportation infrastructure, technology, auto manufacturing, as well as promoting tourism and cultural heritage preservation, expert-level exchanges, trade in electronics, preferential tariffs, and imports and exports of food and agricultural products.
But China's trade and diplomatic relations with the United States, even if increasingly strained, still matter; thus, the implementation of the latest agreements between Beijing and Tehran will remain dependent on Sino-U.S. ties. For now, Iran expects its ties with China to prove more beneficial than its volatile relations with the West. But if the latest round of Iranian-Chinese agreements is to yield results, Raisi's reassuring words in Beijing about his support for inter-regional connectivity need to be followed by actions demonstrating a real commitment on Tehran's part to maintaining peace in the Gulf region.
Follow on Twitter: @BanafshKeynoush
Photo by MICHAEL VARAKLAS/POOL/AFP via Getty Images
---
The Middle East Institute (MEI) is an independent, non-partisan, non-for-profit, educational organization. It does not engage in advocacy and its scholars' opinions are their own. MEI welcomes financial donations, but retains sole editorial control over its work and its publications reflect only the authors' views. For a listing of MEI donors, please click here.