After nine rounds of negotiations in Doha between the Taliban and the United States, an agreement seems imminent. The two delegations are expected to approve a timetable for a full or nearly full withdrawal of US troops from Afghanistan, and the Taliban leadership will promise to deny terrorist groups like al Qaeda a presence on Afghan soil. The agreement is almost certain to also lay out a pathway to intra-Afghan talks leading in time to a ceasefire and post-conflict government. For many in Afghanistan and the international community, these developments will mark an important, if the first step toward realizing peace in Afghanistan. Others are skeptical of dealing with the Taliban, questioning their motives and sincerity. One major complaint is that the agreement may suit immediate Taliban and American interests but for the foreseeable future leave the conflict in Afghanistan unresolved.
An eminently qualified panel will address the opportunities and hurdles that may lie ahead for an Afghan peace process following a U.S.-Taliban accord. Can it lead to the rooting out of Islamic State and promote greater regional cooperation on Afghanistan? What difficulties may there be in assuring the implementation of the agreement by both sides? What are the prospects for concluding a power-sharing arrangement in light of the different visions of governance between the Taliban and Afghan political elites? And what are the implications of American disengagement from Afghanistan for U.S. strategic interests in the wider region?
To answer these questions, the Middle East Institute (MEI) is pleased to host an expert panel. MEI's Director of Afghanistan and Pakistan Studies, Marvin G. Weinbaum, will moderate the discussion with Javid Ahmad, a senior fellow at the Atlantic Council's South Asia Center; Lt. Gen. David W. Barno, USA (Ret.) visiting Professor of Strategic Studies, Johns Hopkins SAIS; Jarrett Blanc, a senior fellow in the Geoeconomics and Strategy Program at the Carnegie Endowment for International Peace; and Laurel Miller, the Director of Crisis Group's Asia Program.
A light Afghan lunch will be served at 11:45am.
Co-sponsor:  
This event is co-sponsored by INDUS. 
INDUS is a DC-based, diaspora-led think tank dedicated to American ideals, a progressive and politically stable Pakistan, and strong US-Pakistan relations.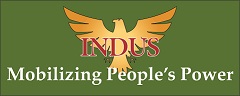 Speaker biographies:
Javid Ahmad
Senior fellow, South Asia Center, Atlantic Council 
Javid Ahmad is a senior fellow with the Atlantic Council's South Asia Center and a nonresident fellow with the Modern War Institute at West Point, where he focuses on militant organizations, terrorism, and peace-related issues in South Asia. Ahmad has worked with U.S. defense contractors, providing analysis and assessments to government clients on Afghanistan, Pakistan, and the region. He has also served as a senior adviser to the Afghan government, focusing on anti-money laundering and countering the financing of terrorism. Previously, he worked for the Pentagon's Afghanistan-Pakistan Hands and the U.S. Naval Postgraduate School. He also worked as a program coordinator for Asia for the German Marshall Fund in Washington and the NATO headquarters in Brussels. Ahmad's writing has appeared, inter alia, in The Wall Street Journal, The Washington Post, Foreign Affairs, The New York Times, Foreign Policy, The National Interest and CNN. He has a B.A. from Beloit College and an M.A. from Yale University.
Lt. General (Ret.) David W. Barno
Visiting professor, Center for Strategic Studies, SAIS, Johns Hopkins University
Lt. General (Ret.) David W. Barno is a Visiting Professor of Strategic Studies at Johns Hopkins School of Advanced International Studies in Washington, D.C., and a Contributing Editor and monthly columnist at the online publication War on the Rocks. A highly decorated military officer with over 30 years of service, he has served in a variety of command and staff positions in the United States and around the world, to include command at every level. From 2003 to 2005, he served as overall commander of the more than 20,000 U.S. and coalition forces in Afghanistan. Barno was a senior fellow at the Center for a New American Security. He has published extensively and testified before Congress numerous times. He writes the Strategic Outpost column with Dr. Nora Bensahel.
Jarrett Blanc
Senior fellow, Geoeconomics and Strategy program, Carnegie Endowment for International Peace
Jarrett Blanc is a senior fellow in the Geoeconomics and Strategy Program at the Carnegie Endowment for International Peace. He was previously the deputy lead coordinator and State Department coordinator for Iran nuclear implementation at the U.S. Department of State. Prior to that he was the principal deputy special representative for Afghanistan and Pakistan (SRAP) and acting SRAP. In this position, he played a key role in developing and implementing the international security assistance plan for Afghanistan, mediating the Afghan electoral process, leading efforts to spark an Afghan-led peace process, securing the negotiated release of Sergeant Bowe Bergdahl, and unwinding more than a decade of U.S. detention operations in Afghanistan. Blanc has published several articles and book chapters and has lectured at Harvard, Princeton, West Point, Annapolis, and the Scuola Superiore Sant'Anna. He holds an A.B. from Harvard University and an M.S. in Environmental Science and Policy from Johns Hopkins University.
Laurel Miller
Director, Asia program, International Crisis Group
Laurel Miller is the Director of the Crisis Group's Asia Program. Prior to joining Crisis Group, Laurel was a senior foreign policy expert at the RAND Corporation. From 2013 to mid-2017, Laurel was the deputy and then acting Special Representative for Afghanistan and Pakistan at the U.S. Department of State. Laurel was a senior expert at the U.S. Institute of Peace, where she focused on constitution-making, rule of law development, and transitional justice. She has been an adjunct professor at Georgetown University's School of Foreign Service and an adjunct professor of law at Georgetown. Earlier, Laurel practiced law at Covington & Burling in Washington, DC, and Brussels. She was an International Affairs Fellow of the Council on Foreign Relations in Washington. Laurel is a graduate of Princeton University and the University of Chicago Law School.
Marvin Weinbaum, moderator
Director, Afghanistan and Pakistan program, MEI
Marvin G. Weinbaum is the director of the Afghanistan and Pakistan Studies and resident scholar at MEI, and professor emeritus of political science at the University of Illinois at Urbana-Champaign. He served as an analyst for Pakistan and Afghanistan in the U.S. Department of State's Bureau of Intelligence and Research from 1999 to 2003. At Illinois, Weinbaum directed the program in South Asian and Middle Eastern studies for 15 years. His research, teaching, and consultancies have focused on the issues of national security, state-building, democratization, and political economy in Afghanistan and Pakistan. Weinbaum was awarded Fulbright Research Fellowships for Egypt in 1981-82 and Afghanistan in 1989-90, and was a senior fellow at the United States Institute of Peace in 1996-97. He has been the recipient of research awards from the Social Science Research Council, the Ford Foundation, the American Political Science Association, and other granting agencies. Weinbaum holds a PhD from Columbia University.