Introduction
---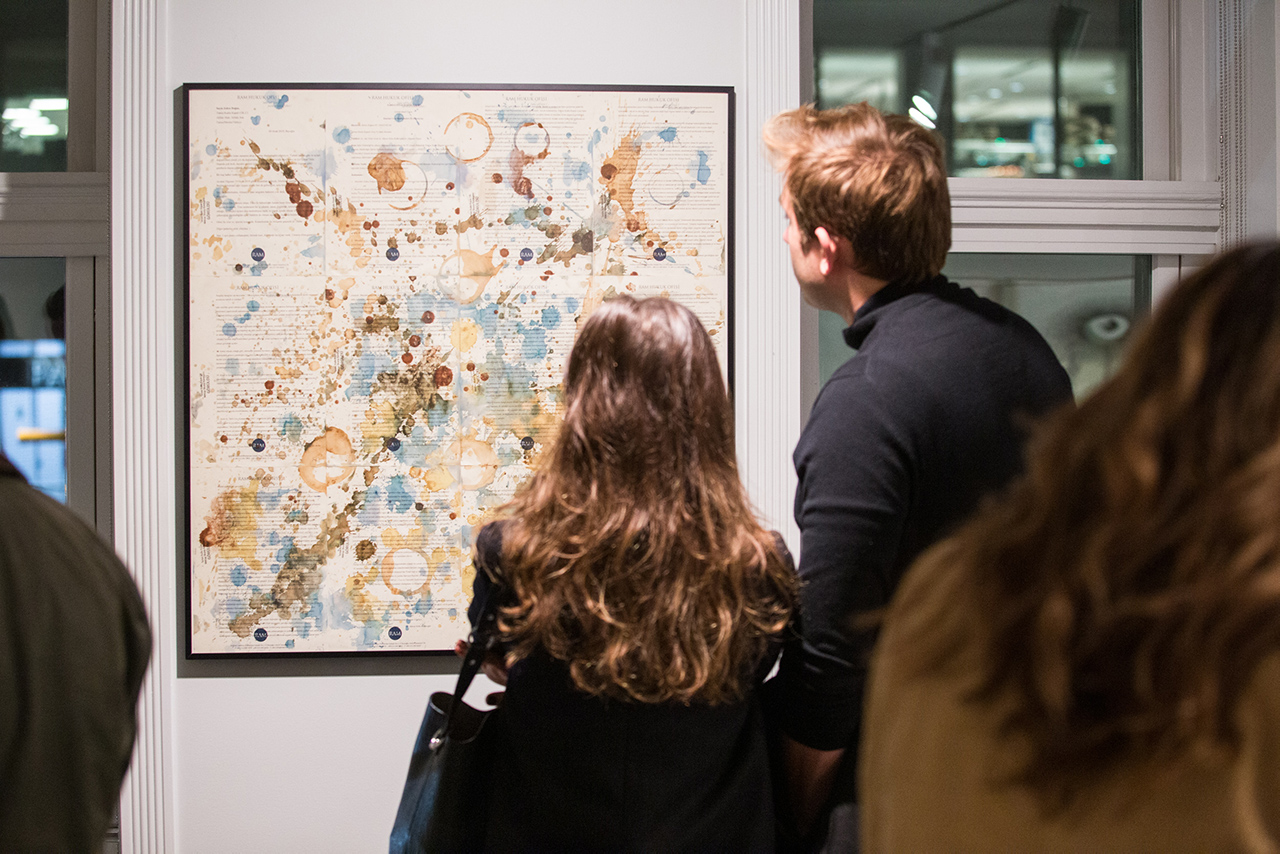 Yasak (Prohibition), 2018, Zehra Doğan (Photo: Jason Dixson)
Speaking Across Mountains: Kurdish Artists in Dialogue featured ten contemporary artists from Iraq, Turkey, and Syria, many now living in the diaspora. Through drawing, painting, sculpture, textile, installation, photography, and video, the artists explored themes that have long shaped the Kurdish experience, such as displacement, exile, memory, gender, and autonomy, while giving voice to the resilience of Kurdish communities in the face of decades of persecution.
Often described as the world's largest stateless ethnic group, 35 million Kurds are spread mostly across the intersection between Turkey, Syria, Iraq, and Iran. Viewed as a threat to the nationalist agendas of regional governments, Kurds have suffered systematic attacks against their communities and culture since the collapse of the Ottoman Empire after World War I.
Though the ten featured artists come from different backgrounds and work in diverse mediums, their art reflects shared cultural references and parallel reactions to a complex geopolitical situation. Some of the artists self-identify as Kurdish only; others provide a hyphenated identity, balancing both their ethnic and national identities.
But they are all linked by a common history, symbolized by the Taurus and Zagros mountain ranges, which have for decades provided refuge to a persecuted people and which continue to dominate the cultural and emotional landscape of the Kurdish people.
Speaking Across Mountains was just the start of a richer engagement with Kurdish contemporary culture, with the goal of enhancing understanding about a long-misunderstood people.
More Photos
---
(Photos by Jason Dixson. Click to enlarge.)

About the Artists
The artists selected by guest curator Heba Elkayal included Sherko Abbas, Serwan Baran, Hayv Kahraman, Kani Kamil, and Walid Siti of Iraq; Savas Boyraz, Zehra Doğan, and Şener Özmen of Turkey; and Khadija Baker and Bahram Hajou of Syria. While contemporary Kurdish art may be largely unkown in the US, most of these artists have enjoyed significant recognition by international institutions, from major museums such as the Metropolitan Museum of Art in New York to leading art events like the Venice Biennale.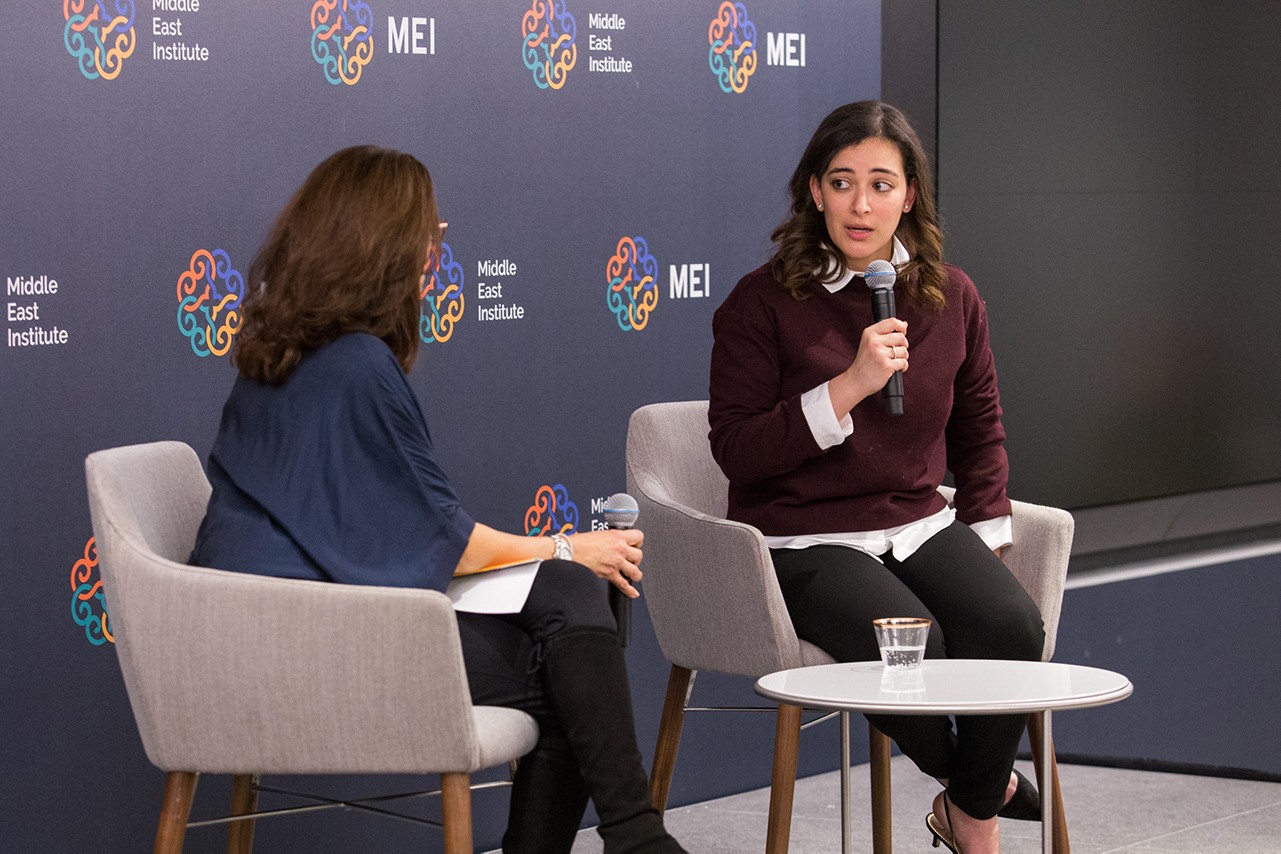 Curator's Essay
---
"It is our hope that this exhibition is but a start in calling for greater recognition, support and engagement with both Kurdish artists and the larger issues facing the global Kurdish community," writes exhibition curator Heba Elkayal.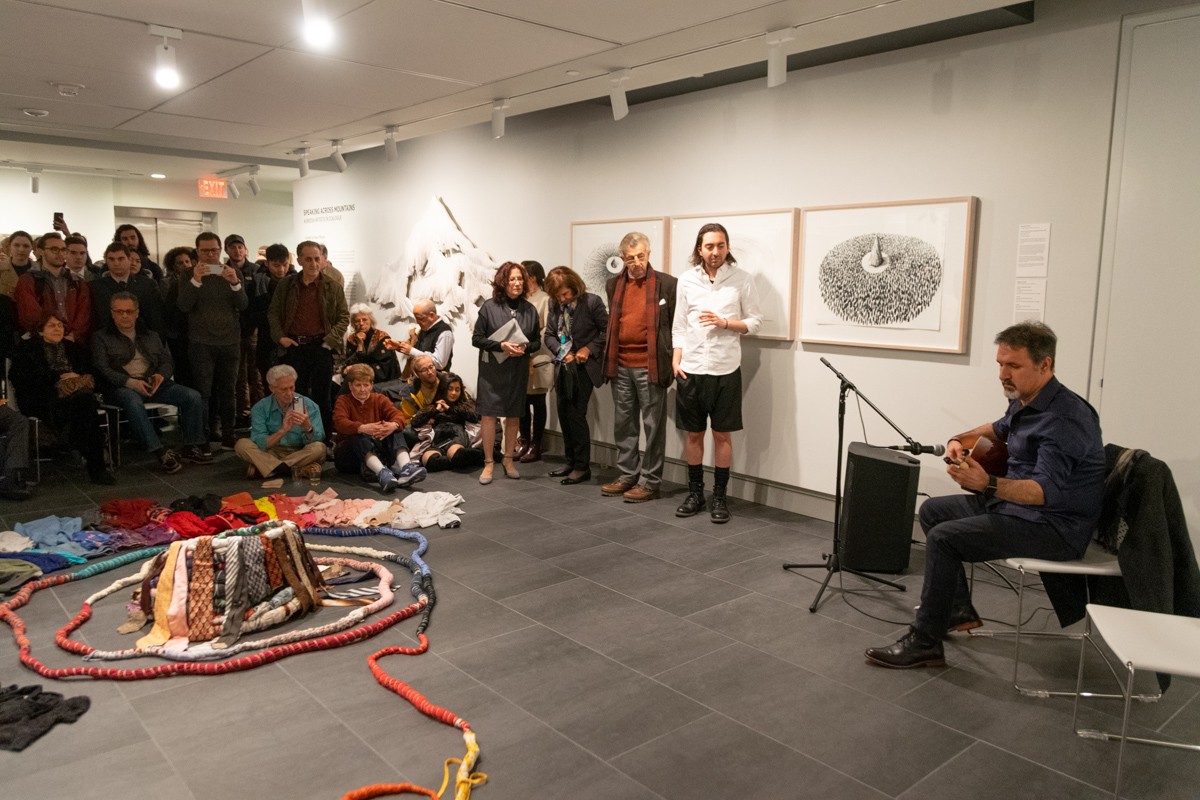 Sharing Kurdish Culture Through Music
---
An interview and Q&A with Lukman Ahmad, a Syrian-Kurdish musician and artist, including his performance of Kurdish instrumental music on the saz during an open house at the MEI Art Gallery.
BBC Interview with Heba Elkayal
---
The BBC spoke to curator, Heba Elkayal, to find out how the exhibition hopes to create a dialogue about Kurdish life and history. (Video by Bill McKenna)
Featured on WETA Around Town
---
"It is really extraordinary, and there are so many different conversations happening in this very contained, almost delicate exhibition. But it's incredibly powerful from the moment you walk in the door…"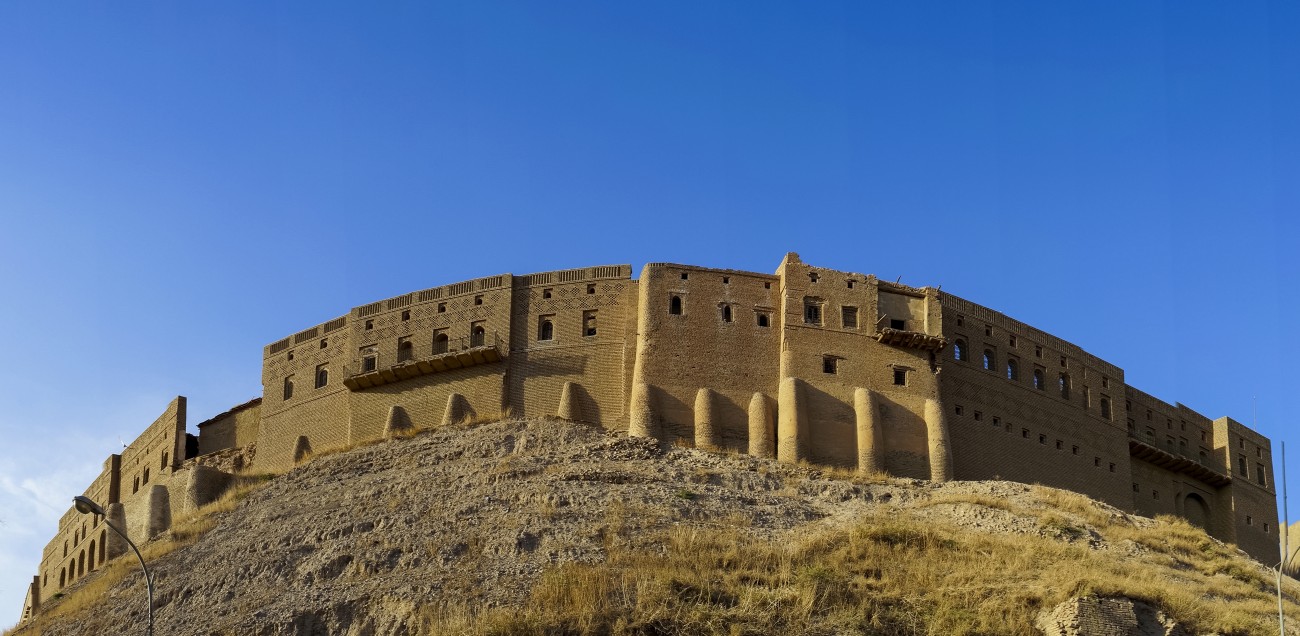 The 6,000-year saga of the Citadel of Erbil
---
"The history of Erbil's citadel reads like a cinematic epic worthy of Cecil B. DeMille," writes Hadani Ditmars in a piece published by MEI's Arts & Culture Center to coincide with Speaking Across Mountains. "Its very soil sings the song of humanity."
MEI Art Gallery Exhibitions