Ali Al-Salim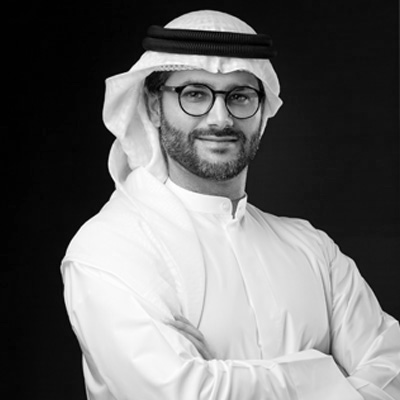 Ali Al-Salim is a Kuwaiti national with a background that spans 20 years in finance and technology. Ali is the co-founder of Arkan Partners, a specialist consulting firm dedicated to alternative investments (hedge funds, private equity, real estate) and Middle East investors. Ali is also an active investor in both private and public markets, in the Gulf and internationally. A regular commentator on Gulf economics and capital markets, in 2020 Ali proposed a paper outlining how Kuwait could adopt a Universal Basic Income wealth redistribution system as a means to navigate the country's political impasse to economic reform.
Helima Croft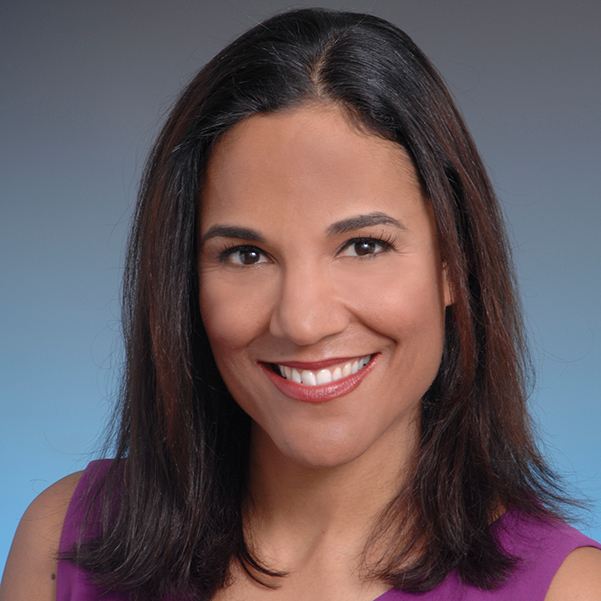 Helima Croft is a Managing Director and the Head of Global Commodity Strategy and Middle East and North Africa (MENA) Research at RBC Capital Markets. She specializes in geopolitics and energy, leading a team of commodity strategists that cover energy, metals and cross-commodity investor activity. Helima is a member of the National Petroleum Council, a select group of individuals who advise, inform and make recommendations to the Secretary of Energy with respect to any matter relating to oil and natural gas. She also is a CNBC contributor, a member of the channel's exclusive family of experts, is on the Board of Directors for the Atlantic Council, is a member of the Trilateral Commission, and is a Life Member of the Council on Foreign Relations. Helima has received many industry accolades throughout her career and received her PhD in economic history from Princeton in 2001.
Ishac Diwan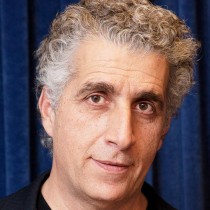 Ishac Diwan is the Chaire d'Excellence Monde Arabe at Paris Sciences et Lettres. He received his PhD in economics from the University of California at Berkeley. He taught international finance at NYU's Business School from 1984-87. In 1987, he joined the World Bank's Research Complex, where he focused on international finance, trade, and macroeconomics. In 1992, with the coming of the Oslo Agreements, he joined the World Bank's Middle East Department, first as the country economist for the West Bank and Gaza and later as a regional economist. He contributed to the creation of the prime network of economists in the Middle East, the Economic Research Forum, and of a regional policy forum, the Mediterranean Development Forum.
Tarek Fadlallah, CFA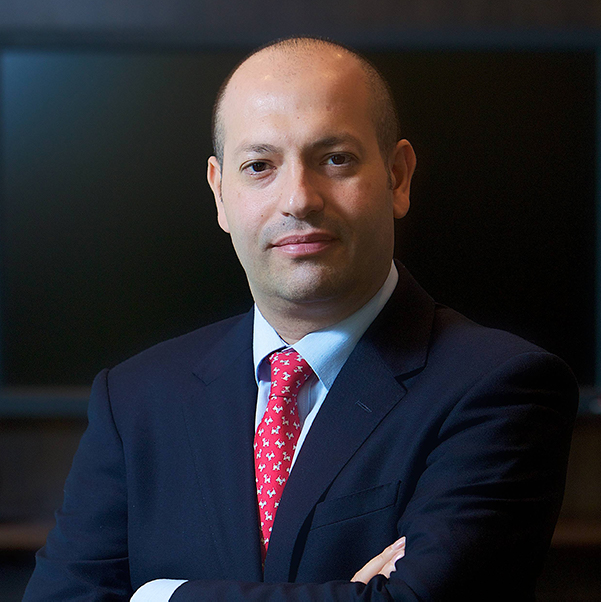 Mr. Fadlallah is managing director and chief executive officer of Nomura Asset Management (Middle East). He has over 30 years of experience in the international capital markets, including 20 years focused on the Middle East. He has worked in a number of key roles including equity sales, research, and as head of investment banking in Saudi Arabia. As well as managing SWF and key institutional relationships for the asset management division he has been a focal point for cross-divisional business in the region. He is a standing member of the Executive Committee for Nomura International in the Middle East.
Shahrokh Fardoust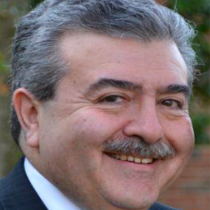 Shahrokh Fardoust is a research professor at the Institute of the Theory and Practice of International Relations at the College of William and Mary. He has more than 30 years' experience in crafting economic development policy and analyzing the global economy and prospects. From 2008 to 2011, he was director of strategy and operations for development economics at the World Bank, where he contributed to the research and policy priorities of the chief economist and ensured the operational relevance of the Bank's research. His previous senior positions at the World Bank included senior adviser to the director-general of the Independent Evaluation Group and senior economic adviser to the senior vice president and chief economist.
Riyad Hammad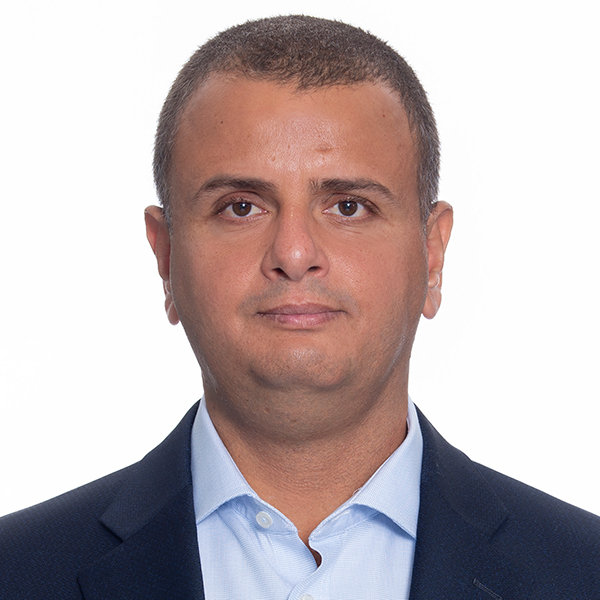 Working in banking, real estate, and contracting, and following regional and international research centers and institutions, Riyad has 25 years of experience in UAE and the region in economics, finance, and politics-related fields and policies. He is currently focused on renewables and ESG related topics and areas of research.
Afshin Molavi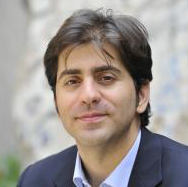 Afshin Molavi is a Senior Fellow at the Foreign Policy Institute of the Johns Hopkins University School of Advanced International Studies (SAIS), where he writes broadly on emerging markets, particularly on themes related to 'The New Silk Road,' South-South trade, global hub cities, new emerging market multinationals, global aviation, the geopolitics of energy, and the intersection of Middle East states and the global economy. Molavi was also a Senior Research Fellow at the New America Foundation, a non-partisan think tank, and a former director of the World Economic Roundtable, an ambitious effort to re-map the global economy in the wake of the Great Recession. He is also the founder and editor of Emerging World newsletter, an emerging markets focused site, as well as New Silk Road Monitor, a site that examines the markets, societies, cultures and politics of countries across Asia, Africa, the Middle East, and beyond.
Dr. Bessma Momani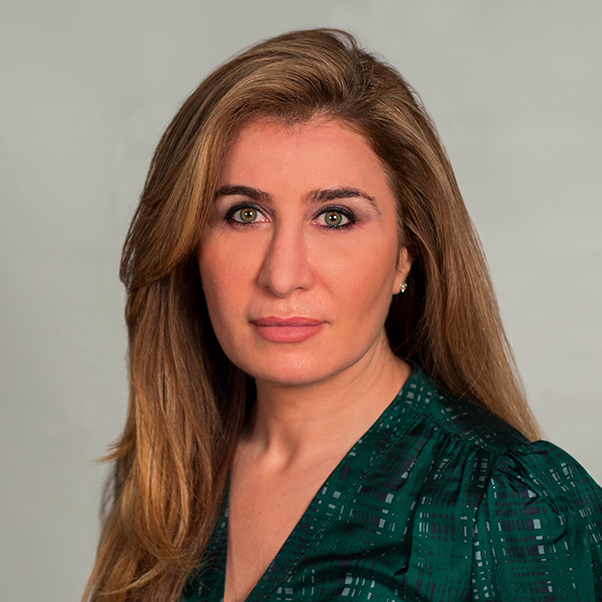 Dr. Bessma Momani is Full Professor in the Department of Political Science and Assistant Vice-President, Research and International in the Office of Research at the University of Waterloo. She is a senior fellow at the Centre for International Governance Innovation and non-resident fellow at the Arab Gulf States' Institute in Washington, DC, and a Fulbright Scholar. She was interim Assistant Vice-President, International at the University of Waterloo, a 2015 fellow of the Pierre Elliott Trudeau Foundation and also previously served as a non-resident senior fellow at the Brookings Institution and at the Stimson Center in Washington, DC, and was a visiting scholar at Georgetown University's Mortara Center.
Alia Moubayed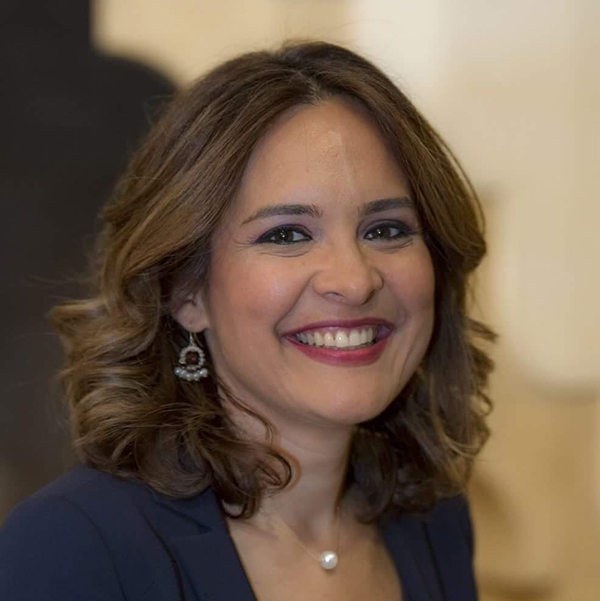 Alia Moubayed is Managing Director covering economics and fixed income strategy for Emerging markets Europe, Middle East & Africa at Jefferies. She was the Director of the Geo-economics and Strategy Program at the International Institute for Strategic Studies (2017-18), after spending 9 years as MENA Chief Economist at Barclays focusing on economics and geopolitics of the Middle East (2008-17). Before that, she worked as Senior economist at the World Bank (2002-08) and held various economic research and policy responsibilities in Lebanon in charge of macroeconomic and trade policies (1994-2002). Alia holds a BA in Economics and an MBA from the American University of Beirut, as well as a Master's of Public Policy equivalent from the Ecole Nationale d'Administration (ENA) in France. She is also the founder of the Association of Women in Economics Across the Middle East and North Africa (AWEAMENA) aimed at promoting the role of women in economic policy making in the region.
Carole Nakhle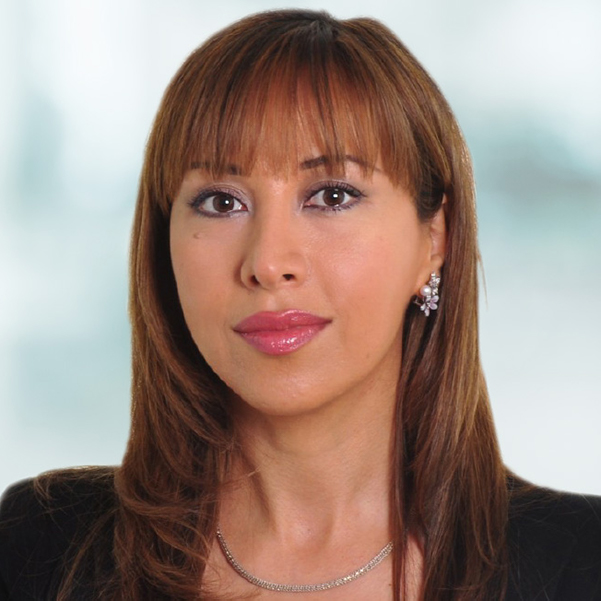 Dr. Carole Nakhle is the founder and CEO of Crystol Energy, awarded Best Independent Energy Consultancy – UK 2018. She is a recognised international authority on global energy issues, particularly in the fields of oil and gas markets, energy policy, governance, regulation, and fiscal regimes. With a career spanning more than two decades in the energy industry, she worked with oil and gas companies (Eni, Statoil) at the executive level, governments and policy makers including Special Parliamentary Advisor in the UK, international organisations (Commonwealth Secretariat, IMF and World Bank) and specialised think tanks. She also lectures, among others, at the Blavatnik School of Government at Oxford University and the University of Surrey. Dr Nakhle is an avid commentator on energy and geopolitics in the press. She founded the not-for-profit organisation 'Access for Women in Energy' in 2007, with the aim of promoting the development of women in the energy sector. In 2017, she received the Honorary Professional Recognition Award from the Tunisian Minister of Energy, Mines & Renewable Energy. She was also awarded the prestigious Fellowship of the Energy Institute and has featured on the Energy Council's list of Top Female Executives in the global energy industry.
Rachel Ziemba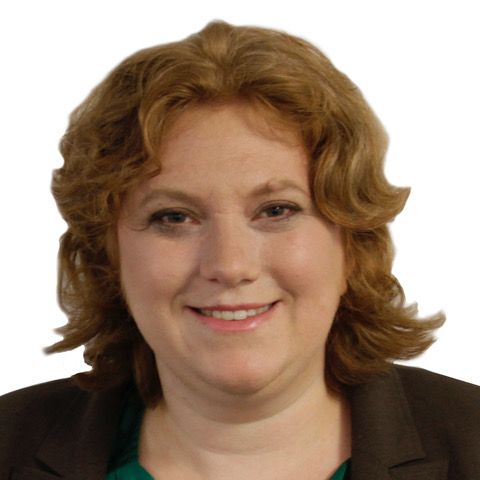 Rachel Ziemba is an expert on the economic and market impact of coercive policies like sanctions and government-led investment. For almost two decades she has advised government, investor and corporate clients on the country risk and resilience of emerging and frontier markets, especially energy-rich countries and China, most recently via her economic consultancy Ziemba Insights. Her policy work centers around the Center for a New American Security (CNAS), where she is an adjunct senior fellow in the Energy Economics and Security Program. She studies the economic and political impacts of coercive economic policies such as financial sanctions, export controls, trade and investment restrictions as well as the role of state-owned investors in the global and regional economies. In that capacity, Rachel has briefed Congress and government bodies in the U.S. Canada and EU on topics ranging from impacts of economic sanctions on Iran, Venezuela, Russia, GCC sovereign funds and Chinese economic coercion.