The Program on Economics and Energy asked our non-resident scholars and advisory council members for their outlook for 2022 on some pointed energy questions. Participants were asked whether they agreed or disagreed with a statement and their confidence level in prediction.
The respondents were: Bessma Momani, Yesar Al-Maleki, Tarek Fadlallah, Riyad Hammad, Li-Chen Sim, Colby Connelly, Wayne Ackerman, Shahrokh Fardoust, Carole Nakhle, and Piotr Schulkes.
Our results are below.
Statement: "Oil prices will reach $100 per barrel in 2022."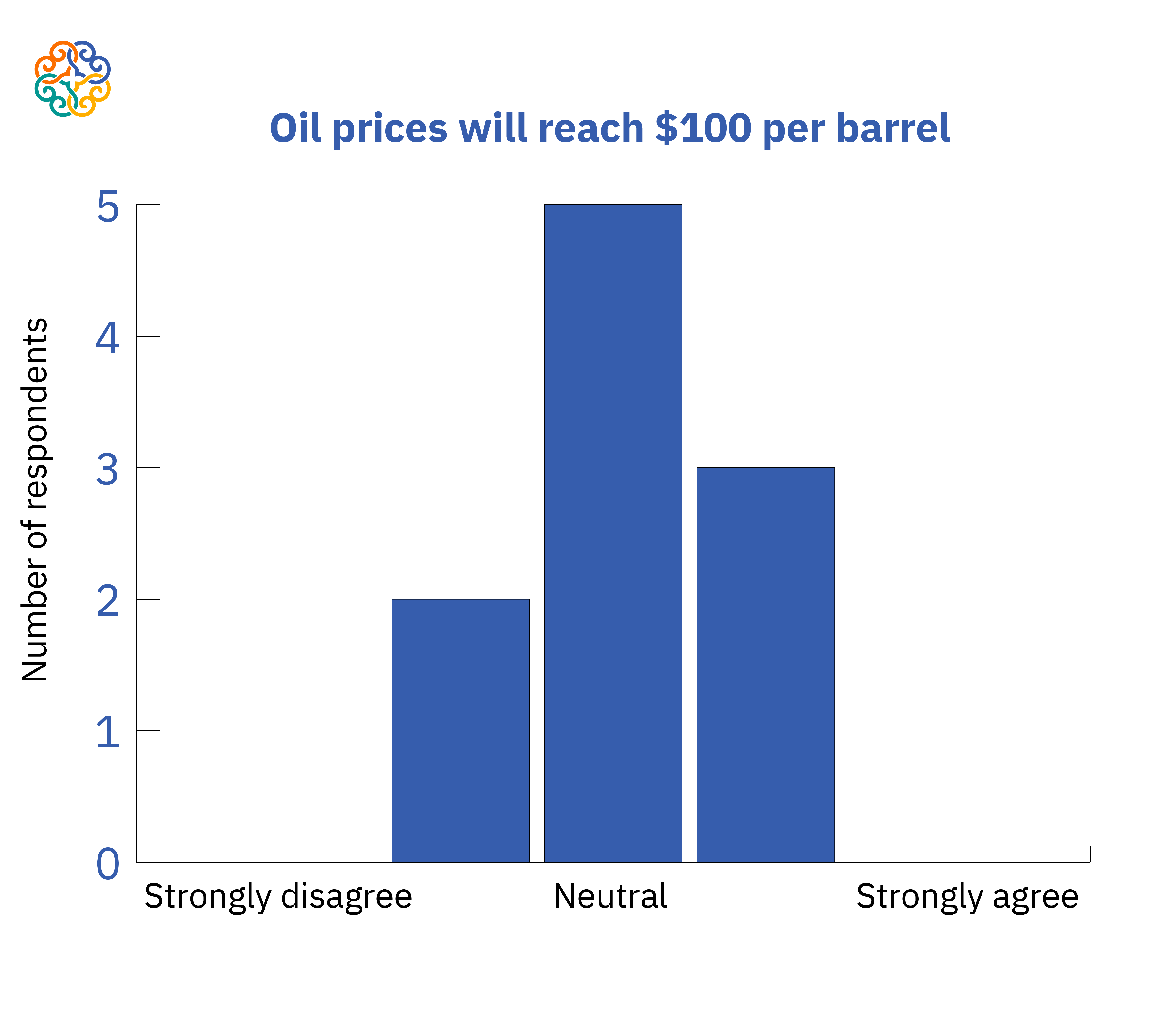 Our experts did not have a strong opinion on the matter.
There is uncertainty with regards to oil prices this upcoming year.
Colby Connelly: "In 2022 and beyond, producers will be just as wary of $100/bbl oil as consumers, due to fears of this kind of price environment dampening both short- and long-term demand prospects. As unlikely as sustained $100 oil may be, one surefire antidote to this kind of overheated market is a renewed JCPOA."
Statement: "Iran's oil production will reach 3 million b/d."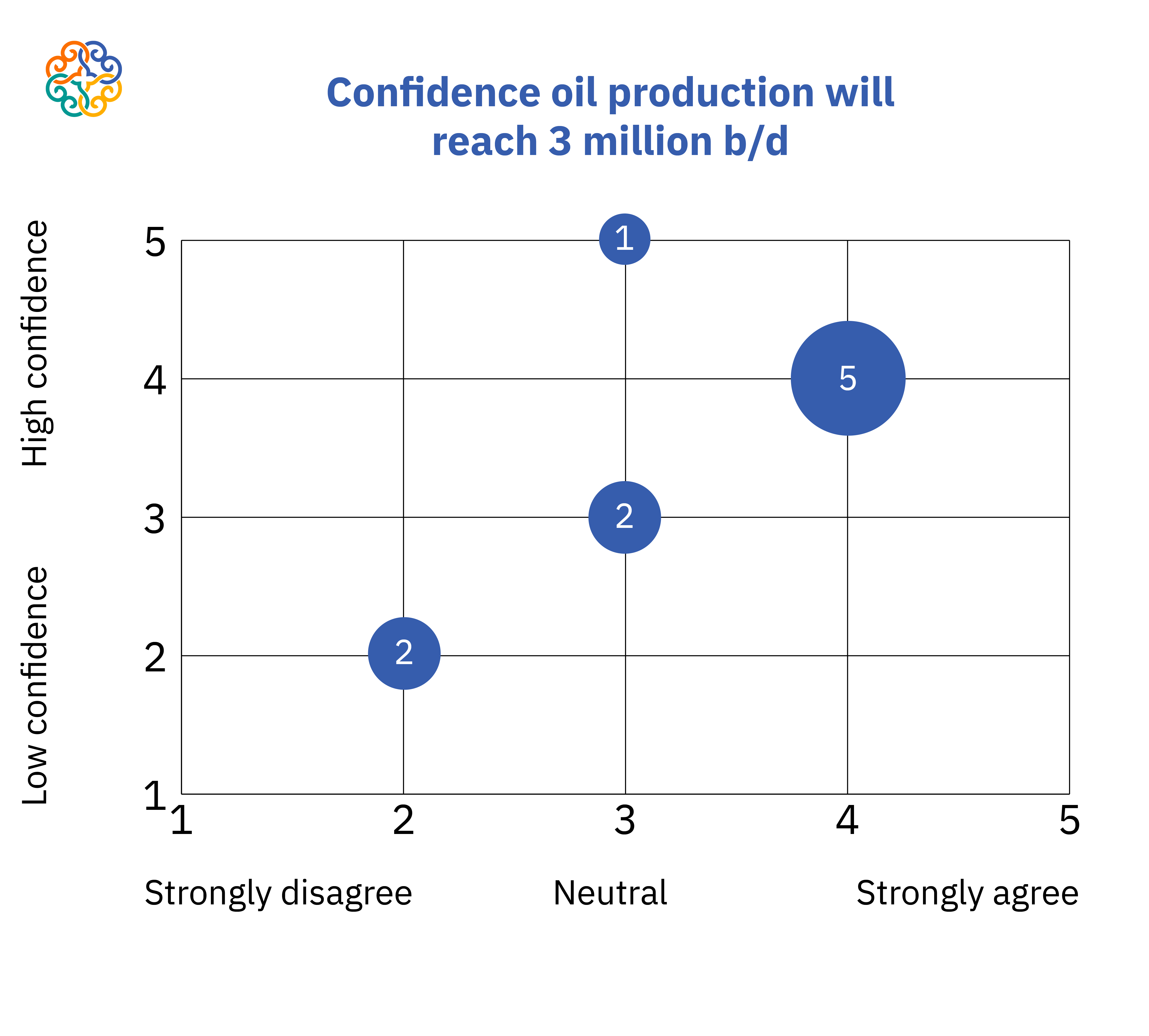 Those who agree tend to be more confident with their answers; there is a positive correlation.
While sanctions continue to batter the Iranian economy, some capacity is being brought online.
Colby Connelly: "It is highly likely that Iran can exceed 3 million b/d in production within a relatively short timeframe; an outcome that would put significant downward pressure on prices."
Wayne Ackerman: "The questions about Iran production should read sustained production at 3.0 Mbopd. It may reach 3.0 Mbopd, but sustaining production levels requires maintenance, operational integrity, and capital. Managing those issues will provide the basis for Iran to ramp up and sustain production."
Statement: "OPEC+ will reach output targets consistently."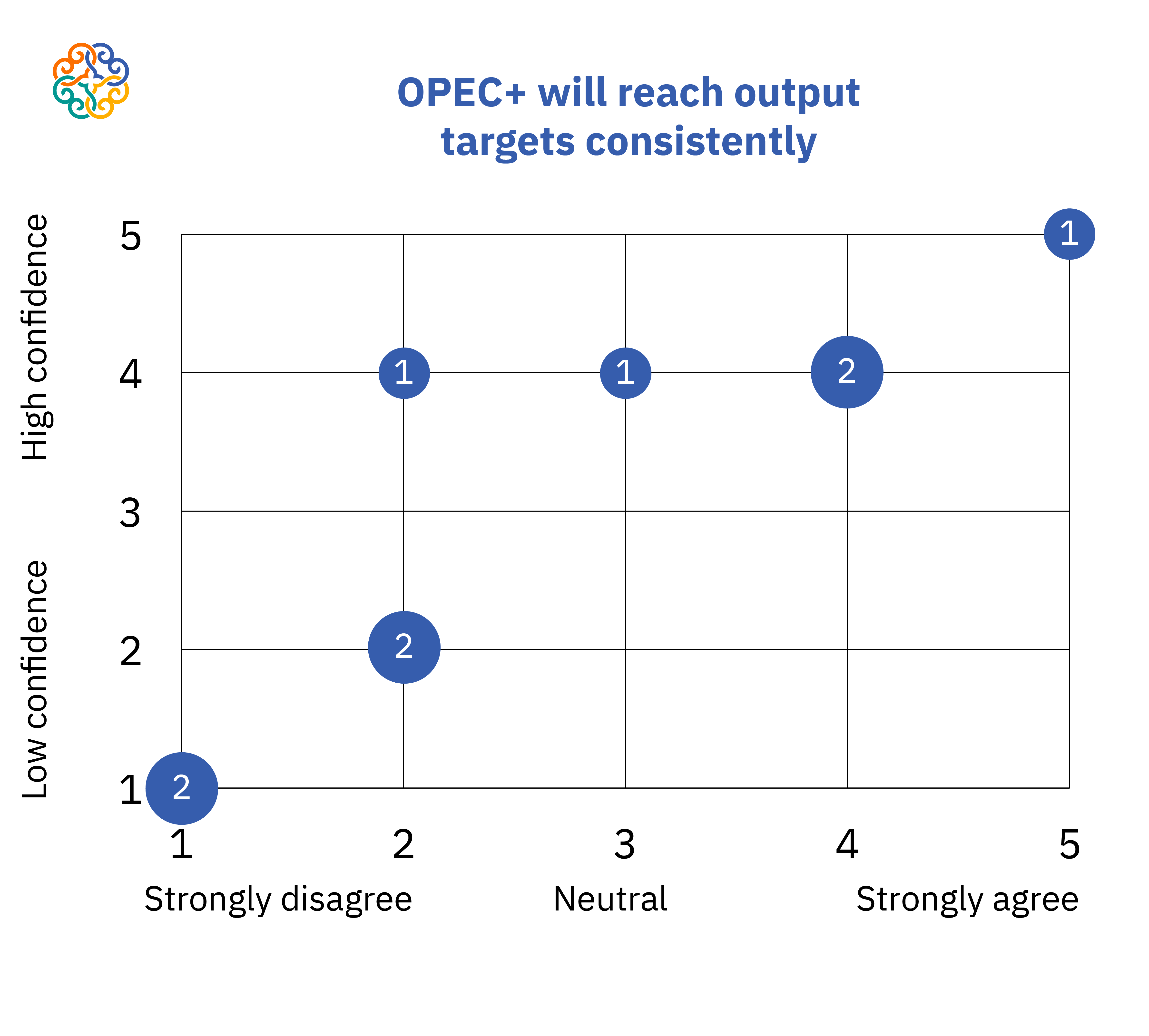 Experts that disagree have low confidence, whereas those who agree are quite confident.
Statement: "Current levels of savings in Sovereign Wealth Funds are adequate to ensure future generations' share in today's fossil fuel revenues."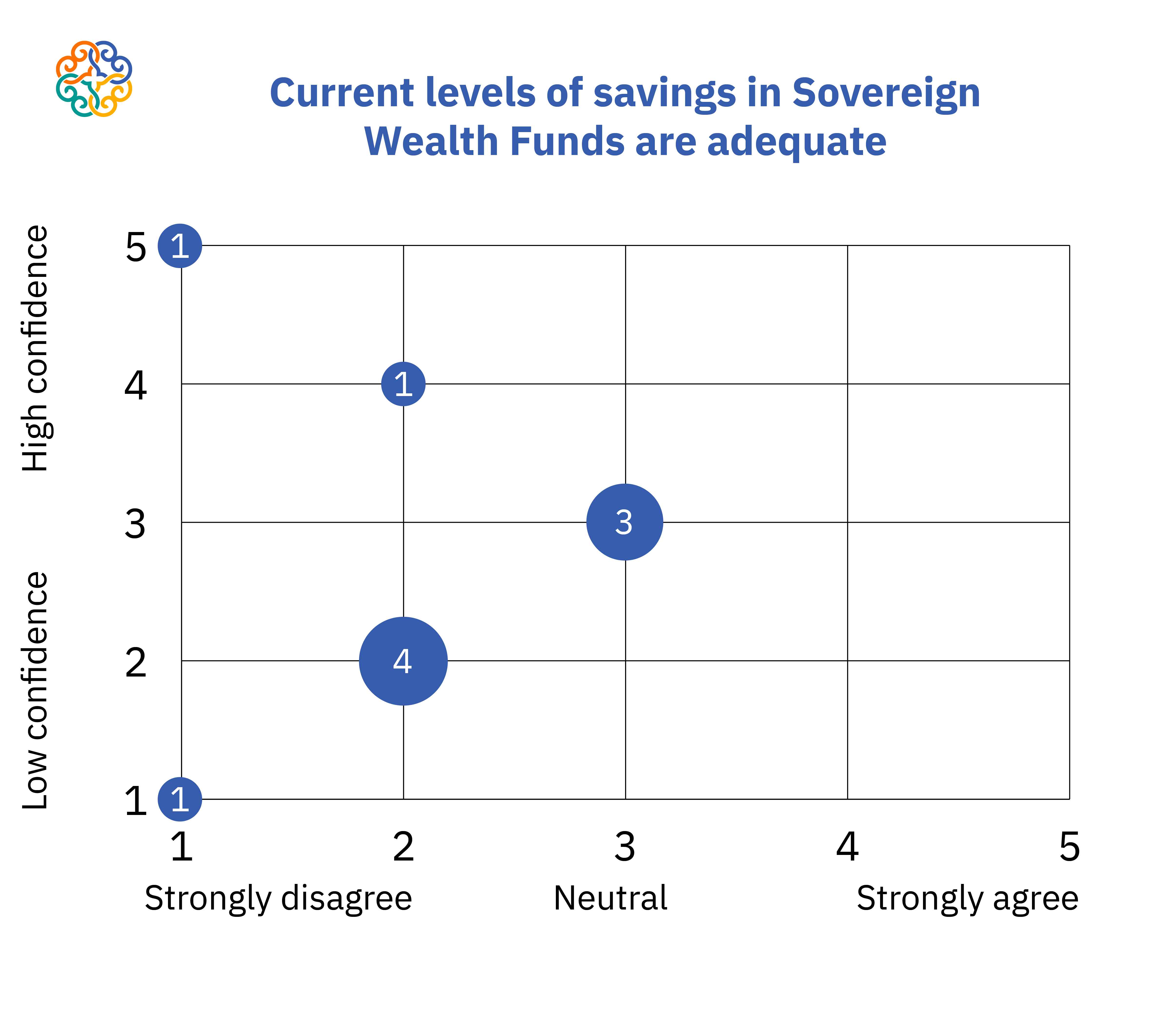 Most experts disagree and do not find current levels of savings to be adequate.
Our experts added these insights for the 2022 outlook:
Tarek Fadlallah: "Focus is often on U.S. but China may be key swing factor for global economic growth in 2022."
Shahrokh Fardoust: "The world economy will continue to face waves of coronavirus infections, lingering supply chain issues, and volatile capital markets. These, plus the expected tightening of the U.S. monetary policy in response to rising inflation, are likely to result in lower economic growth in many advanced and developing countries in 2022. Developing countries, which are facing high and rising external debt, slowdown in trade, and capital outflow, could experience a sharper growth slowdown than advanced economies."
Photo by Andrey Rudakov/Bloomberg
---
The Middle East Institute (MEI) is an independent, non-partisan, non-for-profit, educational organization. It does not engage in advocacy and its scholars' opinions are their own. MEI welcomes financial donations, but retains sole editorial control over its work and its publications reflect only the authors' views. For a listing of MEI donors, please click here.