In this week's Monday Briefing, MEI experts Gonul Tol, Paul Salem, Nathan Stock, Alex Vatanka, Gerald Feierstein, and Marvin G. Weinbaum provide analysis on recent and upcoming events including upcoming snap elections in Turkey, Lebanon's Free Patriotic Movement party, protests in Gaza, the future of the Iran nuclear deal, Yemeni peace talks, and the ISKP attack on Shiite Hazaras.
Ankara's early elections
Gonul Tol, Director for Turkish Studies
After having ruled out snap elections repeatedly, Turkey's President Recep Tayyip Erdogan called snap elections for June, moving parliamentary and presidential elections forward by more than a year. Erdogan's announcement comes amid growing warnings about the Turkish economy, flagging support for the ruling Justice and Development Party (AKP) and increasing complications in Turkey's foreign policy.
The AKP has banked on a growing economy since it came to power in 2002, but the ongoing fall in the value of the Turkish lira, a widening current account deficit, and high inflation threaten Erdogan's rule and have triggered disagreements within the ruling party. Erdogan hopes to get ahead of the economic troubles by holding early elections.
He also wants to capitalize on the nationalist sentiment that peaked after Turkey's military incursion into the northern Syrian Kurdish enclave of Afrin. Some public opinion polls suggest that confidence in the ruling AKP has increased by four points since it launched the incursion.
Many expected early elections, but calling snap elections even earlier than expected has raised hopes within the opposition. The opposition parties argue that the decision points to Erdogan's weakness and they are hoping to capitalize on it. But the vote will not take place on a level playing field. It will be held under the state of emergency, with many opposition figures in jail and the media under the complete control of the ruling party. The AKP also passed legislation that could open the door for fraud.
The June elections are existential for all sides. For Erdogan, they mean more than simply his political survival, and for the opposition, they represent the last exit for Turkish democracy. And Erdogan seems bent on winning by all means.

Aoun's endgame
Paul Salem, Senior Vice President for Policy Research and Programs
The Lebanese parliamentary elections set for May 6 are being held under a new law, but are not likely to produce dramatically different results. The Hezbollah-Amal coalition, Prime Minister Saad Hariri's Future Movement, and President Michel Aoun's Free Patriotic Movement (FPM) will all emerge with significant blocs, but none with a majority.
Aoun ran for election from the right but is governing from the middle. He leveraged his relationship with Hezbollah to get to the presidency, but as president he has been aware that in order to succeed politically and economically—and to set up his son-in-law, Foreign Minister Gibran Bassil, as the next president—he has to govern from the middle. To this end, he has brought in Saad Hariri and Sunni public opinion and has built credible political and economic relations with Saudi Arabia, the UAE, France and the U.S.  
In the new parliament, Aoun's FPM will be able to determine the majority opinion. On any issue, it could side with Hariri and others and get a majority, or side with Hezbollah-Amal and others and get a majority that way. This will give the president and Bassil considerable political leverage.  
The overall governing formula will not change as a result of the elections. Hariri will return as prime minister and Nabih Berri as speaker of parliament. The post-election government will still struggle with the challenges of hosting 1.5 million Syrian refugees, and will still live with the risk of a sudden escalation between Iran and Israel. Otherwise, however, it will be looking to undertake a number of projects, with international support, to boost economic growth.  

Gaza protests continue
Nathan Stock, MEI Scholar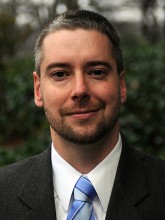 Since Mar. 30, Palestinians have been organizing encampments and protests along Gaza's border with Israel. Thirty-seven Palestinians have been killed by Israeli fire. The number of participants has been declining, but the estimated 30,000 that turned out on Mar. 30 constituted one of the largest mass demonstrations in Palestine since the second intifada. The number of casualties also make this the most violent encounter between Israel and Palestinians in Gaza since 2014. The protests are planned to continue through May 15, when Palestinians commemorate their 1948 displacement.
Defense Minister Avigdor Lieberman and others in Israel have accused Hamas of using the demonstrators as cover for "terrorist actions." Hamas leaders have called to maintain the "peacefulness" of the protests. Human rights organizations, including Israel's B'Tselem, have criticized the Israeli military for their unlawful use of force.
Despite Hamas's concessions to their political rivals, economic sanctions on Gaza—enacted by the government of Palestinian President Mahmoud Abbas—have increased. These measures, together with the Israeli-Egyptian closure of Gaza, have made the humanitarian situation in the territory increasingly dire.
The protests are Hamas's response to these pressures. Hamas is calculating that the demonstrations can serve as an alternative to armed conflict, which will focus attention on Gaza and generate pressure on Israel, Arab states and Western governments to ease conditions on the ground. If larger numbers of Palestinians are killed, or if there is a large-scale attempt to penetrate the Israeli border, an armed conflict could escalate quickly—but both are trying to avoid that outcome, for now.

The future of the Iran nuclear deal
Alex Vatanka, Senior Fellow
Iran's foreign minister, Javad Zarif, is in the U.S. to help salvage the 2015 nuclear deal. There is not much time left. President Donald Trump has warned that he will take the U.S. out of the agreement on May 12, which is tantamount to its demise. The bulk of the U.S. foreign policy community wants Washington to stay in the deal, but Zarif knows that is immaterial. Only what Trump wants matters.
Tehran has hinted that in such an event it would resume its nuclear enrichment to record levels, but that amounts to desperate regression. Iran's problems are today far greater than the fate of its nuclear program. The Iranian economy, which is in dire straits, does not need more locally enriched uranium; it needs access and the ability to operate in international markets. That cannot be achieved while Iran and the U.S. are at loggerheads.
That is why Zarif's implicit message to Trump is that Tehran is willing to broaden the scope of talks with the U.S. in order to save the nuclear deal. As Zarif has put it, the deal can be saved if there is "mutual respect."
This, however, is something of a red herring. The Islamist regime in Tehran has shown little serious desire to displace anti-Americanism from its dogma. More importantly, a shift on the question of future ties with the U.S. can only come as part of a deeper transformation of the Islamic Republic. There is no sign of political reform inside Iran today. That means, despite Zarif's token efforts, Iran's only hope right now is that the Europeans can somehow convince Trump to stay in the deal.

A Yemeni peace
Gerald Feierstein, Director of Gulf Affairs and Government Relations
New U.N. special envoy for Yemen Martin Griffiths expressed optimism in his first report to the U.N. Security Council after completing a round of talks with the principal parties to the three-year-old civil war. Griffiths' meetings included a session with President Abed Rabbo Mansour Hadi and a relatively rare meeting with the leader of the Houthi movement, Abdel-Malek al-Houthi. Griffiths told the Security Council that leaders on all sides had committed to achieving an end to the fighting as quickly as possible. Griffiths reiterated that an agreement will be based on elements already on the table, including the withdrawal of forces and the handover of heavy weapons in key locations, along with the establishment of an inclusive government.
Usefully, Griffiths made clear that an end to the fighting is not the same as building a peace. "Building peace will be a larger task," Griffiths told the Security Council, "based on different precedents and a broader participation." He cited the National Dialogue Conference of 2013-14 as a "decisive precedent."
Griffiths also used the council's platform to issue a stark warning to the parties, including the Saudi-led coalition, that current trends in the fighting could "in a single stroke," end prospects for a peaceful resolution to the conflict. He noted, in particular, the ballistic missile attacks on Saudi Arabia and signs that the coalition is preparing an offensive to take the port of Hodeida.
Although he did not reference the issue of a new Security Council resolution in his public statement to the council, Griffiths reportedly told U.S. officials during his visit to Washington that he did not believe an effort to replace UNSCR 2216 would be necessary for him to achieve a political settlement to the conflict.

ISKP strikes again
Marvin G. Weinbaum, Director for Afghanistan and Pakistan Studies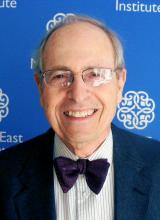 A suicide attack at a voter registration center in Kabul on Apr. 22 has left at least 57 people killed and over 119 wounded. The majority of the victims are civilians, including women and children. ISIS's Khorasan Province affiliate, also known as ISKP, has taken responsibility. The attack occurred in Dasht-e-Barchi, a neighborhood in Kabul predominantly populated by Shiite Hazaras. ISKP is known for targeting Shiite communities and mosques, including last month's strike on a shrine in Kart-e-Sakhi, also a Shiite neighborhood, which left 30 worshipers killed and dozens injured.
ISIS holds in contempt non-Sunni Muslims, specifically the Shia, and has carried out terrorist attacks on Shiite gatherings in the Levant and Afghanistan. Shia in Afghanistan are predominantly from the Hazara ethnic community and have been heavily targeted by ISKP not only for their religious beliefs but also for their involvement in the fight against ISIS in Syria. According to a Human Rights Watch report, Iran's Islamic Revolutionary Guards Corps recruited about 14,000 Afghan refugees, mainly Hazaras, as combatants against ISIS in Syria and in support of Bashar Assad's regime.
The Afghan public is becoming increasingly frustrated with the inability of the government to thwart terrorist strikes in the country's urban areas. The head of the National Directorate of Security, Mohammad Masoom Stanekzai, is already facing impeachment by the parliament for a series of intelligence failures by his agency. The Apr. 22 attack can be expected to exacerbate criticism of both Stanekzai and the hard-pressed government of President Ashraf Ghani.