In this week's Monday Briefing, MEI experts Charles Lister, Gerald Feierstein, W. Robert Pearson, and Marvin G. Weinbaum provide analysis on recent and upcoming events including the escalating deterrence between Israel and Iran, Pompeo's pressure to resolve the Gulf crisis, Turkey's increasing isolation, and the Pashtun protests in Pakistan.
Iran and Israel come to blows
Charles Lister, Senior Fellow
At least ten personnel from Iran's Revolutionary Guard and a similar number of Syrian soldiers were killed when missiles likely fired by Israeli jets struck targets near-simultaneously in the northern Syrian provinces of Hama and Aleppo. The most significant strike hit an underground Syrian missile facility reportedly constructed with North Korean assistance inside a mountain near the village of Taqsis in southern Hama. The strike sparked a secondary detonation of more than 200 missiles and an explosion similar in scale to a small earthquake. Intelligence sources have since alleged that several Iranian military cargo planes had flown strategic weapons to the Taqsis facility in recent days, including both ballistic and cruise missiles.
The strikes came amid reports that Iran was preparing to retaliate against Israel in response to a set of strikes on Apr. 6 that killed seven IRGC personnel at Syria's T4 air base. Last week, after an Iran-linked rocket squad was captured by opposition forces near the Golan Heights, IRGC Deputy Commander Hossein Salami threatened to "annihilate" Israel in any upcoming war.
Neither Israel nor Iran seek an all-out war at this time, but both are locked in a spiral of escalatory deterrence that risks sparking an accidental conflict that would likely encompass both Syria and Lebanon and far eclipse the 2006 Lebanon war in destruction and casualties. Iran will undoubtedly now retaliate—the question is timing. Waiting until after Lebanon's May 6 elections would make sense, but escalating rhetoric may overpower strategic logic. Israeli Prime Minister Benjamin Netanyahu looks set to reveal "dramatic" information regarding Iran's nuclear program later on Monday, following visits by U.S. Secretary of State Mike Pompeo to Jerusalem and Israeli Foreign Minister Avigdor Lieberman to Washington late last week.
Amid these tensions, Russia's apparent absence—or irrelevance—from the scene was hard to miss.

Pompeo's Saudi sortie
Gerald Feierstein, Director of Gulf Affairs and Government Relations
Mike Pompeo made a stop in Saudi Arabia a priority in his capacity as the newly minted U.S. secretary of state. Press attention to the visit focused on what appears to have been an authorized leak of a U.S. demand that the self-described quartet—Saudi Arabia, the United Arab Emirates, Bahrain and Egypt—put an end to the standoff with Qatar. In U.S. eyes, the conflict with Qatar undermines Gulf unity at a moment when attention should be focused on confrontation with Iran. Although the Saudi response to the U.S. position—later softened to a request that the parties find a way to reconcile their differences—was not recorded, the American rebuke drew a swift and pointed response from Abu Dhabi, asserting that the quartet, not Washington, would determine how and when to resolve the year-old dispute.
Despite that momentary hiccup, Pompeo's travels in the region were almost certainly driven by the impending U.S. decision on the Iran nuclear deal and a desire to ensure that all U.S. partners are in accord about likely next steps following a probable decision to withdraw the U.S. from the deal. In that context, Pompeo's brief would almost certainly have received a warm reception in Riyadh. In their public comments, Pompeo and Foreign Minister Adel al-Jubeir underlined that the nuclear agreement had failed to curb Iran's malign activities in the region, including its interference in Yemen, and stressed their shared determination to challenge Iranian behavior. Pompeo's visit will have done nothing to dispel signs of storm clouds gathering in the Gulf.

Turkey's new reality
W. Robert Pearson, MEI Scholar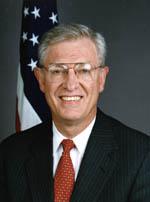 U.S. Secretary of State Mike Pompeo and Turkish Foreign Minister Mevlut Cavusoglu met in Brussels on Apr. 27. Atop Cavusoglu's agenda was Syria, especially Manbij. Afterward, Cavusoglu suggested that the U.S. is leaning toward Turkey, rather than the U.S.'s allies in the Syrian Democratic Forces (SDF), on Syria.
This appears to be a tactic rather than a serious approach. It sets the stage for Turkey to express disappointment on any position unsatisfactory to Ankara with the aim once again of pressuring Washington. This form of Turkish diplomacy is now well-known in Washington. The State Department's readout of the meeting did, however, reaffirm support for the established bilateral process. Resolving issues through serious discussion has, of course, been the consistent approach of the U.S. toward Turkey.
However, Cavusoglu may have weakened Ankara's hand by brushing aside American concerns about S-400 missiles, arrests of local embassy staff and the staged imprisonment of an American minister, an action that has incited growing anger in Congress. Good relations with Congress ought to be a first priority for Turkey. Rebuffed by Russia for remaining in Afrin, and knowing Iranian opposition to the operation, Turkey now faces a new reality. No other player in the region wants Turkey to behave as it is today in Syria. A good set of U.S.-Turkey talks could help both countries if both look for opportunities and not blame. Starting with respect for American concerns could make a difference.

Pashtun protest in Pakistan
Marvin G. Weinbaum, Director for Afghanistan and Pakistan Studies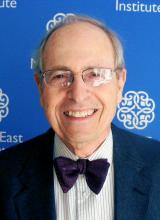 Pakistan is experiencing one of the largest protest movements in its history. Demonstrators organized countrywide by the Pashtun Tahafuz Movement (PTM) have complained of prejudice against ethnic Pashtuns who make up about 15 percent of the population. They cite extrajudicial killings, forced disappearances and ethnic profiling. The protests have jolted the government, which is making every effort to suppress the movement by arresting activists and clamping down on press and social media coverage.
As happened in the Arab Spring, a single event sparked Pakistan's Pashtun movement: a police encounter in Karachi on Jan. 13 that led to the killing of Naqibullah Mehsud and three others demanding Pashtun rights, including fair trials for missing people believe in military custody. Mehsud, a university student and aspiring fashion model, was accused of having links with extremist groups. Many young Pashtuns have been accused of having such links because anti-state terrorist groups such as the Taliban have found safe havens in and have recruited from the Pashtun-dominated Federally Administered Tribal Areas (FATA).
On Apr. 22, a rally in Lahore attracted 8,000 people. The PTM is planning a rally in Swat this week and in Karachi on May 12. Political pressures and a crackdown on the movement are likely to intensify during these upcoming rallies. Clearly, the protests have unnerved the establishment, which senses an underlying discontent in the country as it heads toward national elections this summer. If the protests continue to grow, the fear is that the military will step in and the rallies will turn bloody.
---
The Middle East Institute (MEI) is an independent, non-partisan, non-for-profit, educational organization. It does not engage in advocacy and its scholars' opinions are their own. MEI welcomes financial donations, but retains sole editorial control over its work and its publications reflect only the authors' views. For a listing of MEI donors, please click here.